Step by Step Tutorial to Apply Eye Makeup & More!!
Eyeshadow is used to enhance the beauty of the eyes and to highlight the makeup look. If you want to do eye makeup, then we have brought step by step tutorial to apply eye makeup.
Tutorial to Apply Eye Makeup
Eyeshadow is used to make your eye more glamorous and to highlight the makeup look. These days there are different types of eyeshadows in the market, such as cream, loose powder and cream stick. It also comes in many shades. So, what we are here to tell how to apply eye makeup perfectly? Below are steps of a complete Guide to applying eye makeup.
1. Clear your face and apply a base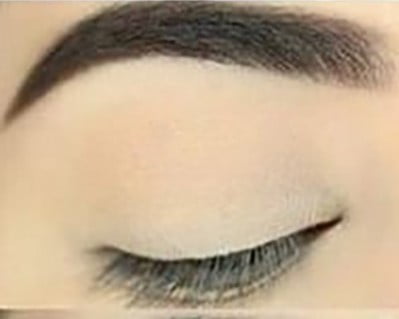 Apply primer before applying eyeshadow. Doing this makes the eyeshadow last longer. Use primer with a makeup sponge, brush or clean fingers. If you do not have a primer, then you apply foundation and then apply face powder. Eye primer creates a smooth and clear surface for eye makeup. This way, the eyeshadow sticks better on your skin.
2. Apply a light shade from the palette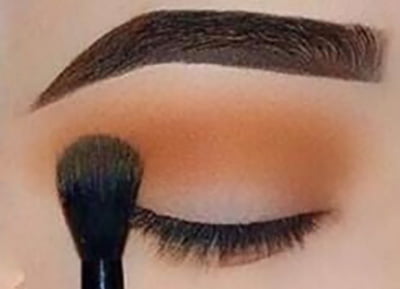 Go for some neutral or light shade. Always use the right brush to apply eye shadow. Choose eye shadow according to your skin, dress and eye colour. i.e. If the colour of your eyes is blue, then select the colour of eye shadow blue, bronze or light brown.
Read Also:
How To Apply Makeup Like A Pro | 7 Steps to Get Stunning Arabic Eyes Makeup
3. Fill up with a darker shade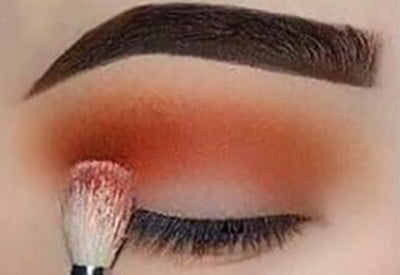 Use eyeshadows of dark and bright shades. With a blending brush, apply the eyeshadow, blending inwards from the eye crease. I .e.Smokey grey, bronzed eyeshadow shades look good during the day while dark & glittery are best for nigh out & parties. Girls with normal skin you should use a creamy eyeshadow and for oily skin use a powder base eyeshadow.
4.Highlight the corner of your eyes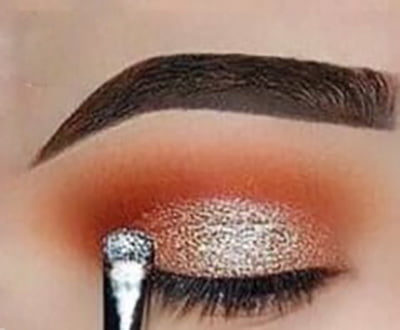 5. Apply eyeliner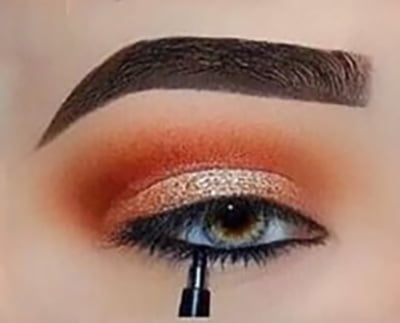 Eyeliner can make a lot of difference in your eye makeup, so it's time for you to grab up a waterproof eyeliner and apply it gently onto your eyes. You can style them in different ways. Select eyeliner according to party or occasion it can be a pencil eyeliner or liquid eyeliner. It can be double dot, plane or point of any style. Tip: If you want to apply false eyelashes, first apply them and then apply eyeliner.
Read Also:
How To Apply Eyeliner For Beginners | 12 Best Eyeliners For Sensitive Eyes
6.Mascara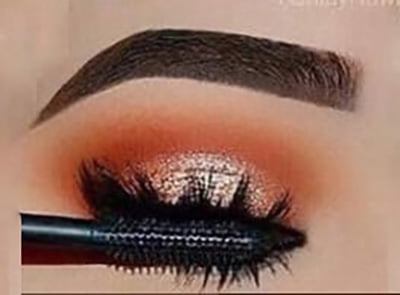 It is good to use a brown or blue colour in mascara night. Black is the best in the day. If your eyelashes are thick, then you can show them naturally beautiful by applying transparent mascara during the day.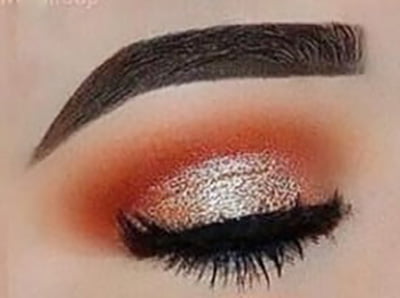 Finish the look with an invisible or black mascara and a little touch to your eyebrows, and you're ready to go. And ya, don't forget to do your eyebrows.
With the few & easy step you will be able to apply eye makeup trouble-free. Hopefully, the Blog Step by Step Tutorial to Apply Eye Makeup listed above will & make your makeup experience easier. For any query simply comment on the comment box.