Mehndi is one of the most favourites for every woman. Although there are many Mehndi designs we have brought to you such as full hand mehndi, Backhand mehndi designs and more. But in this blog, we are going to tell you about some creative and easy mehndi designs which are specially made for fingers. We present to you the fabulousfinger mehndi designsthat will make you look elegant and charming. With a little effort and creativity, you can get a sleek & simple yet creative look for your beautiful hands.
Blossoms with a light pink nail paint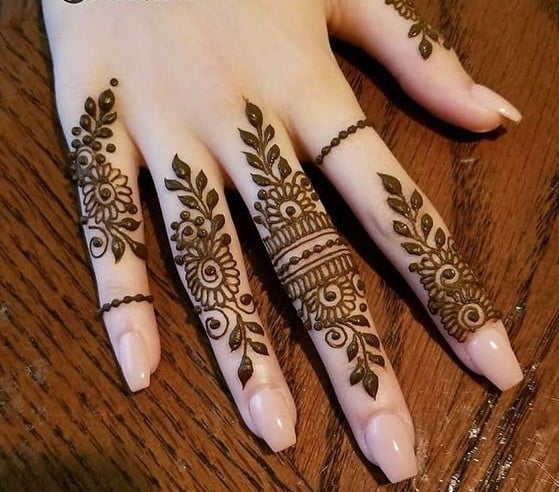 This mehndi design for finger is extremely, adorable. If you like to apply such mehndi designs, then you can use them. This mehndi design applied for finger is also very cute if you like this kind of finger mehndi design.
Dotted flowers & leaves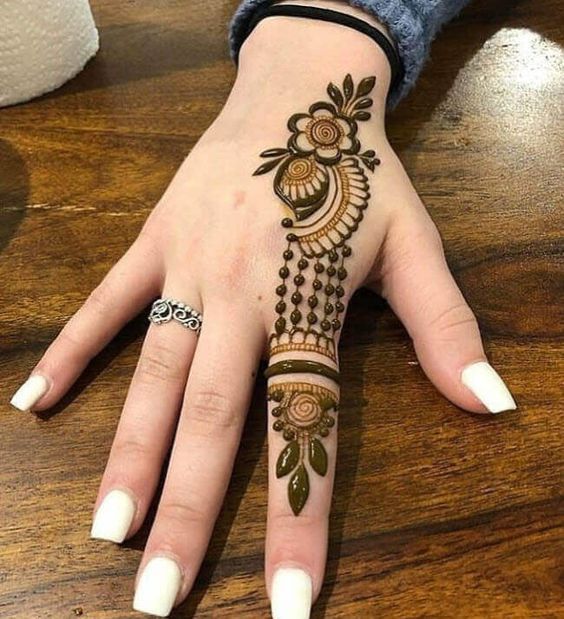 This mehndi design for fingers is also amazing. This mehndi design has been, applied by making the shape of flower leaves. The leaves have been filled with henna while the flowers are left empty. Try out this fabulous henna finger design on your very special occasion.
Pointed Pattern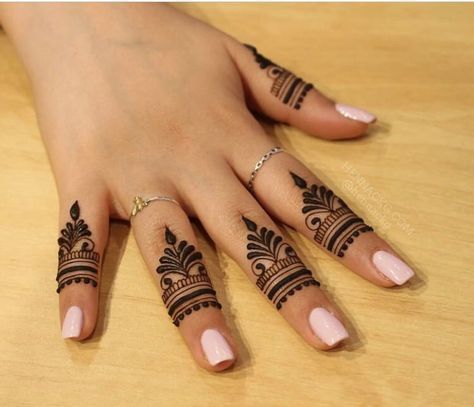 This mehndi design for fingers is a marvellous choice. This mehndi design will be surpassing for your fingers. If you like this mehndi design, you can use it at your fingertips. It is created, with lines, small curves and spiked designs.
Lattice Mehndi Pattern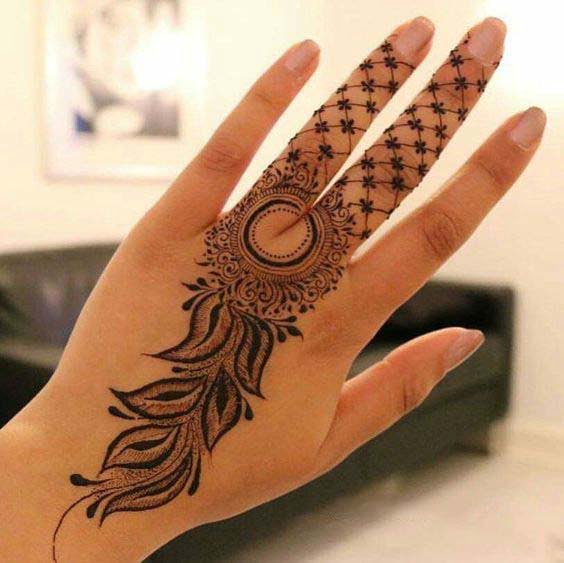 This mehndi design has made with the combination of lattice & dream catcher pattern. If you like to apply this type of mehndi, then you can use it to make your fingers cute and attractive. You can use this type of mehndi design.
Peacock Leaf
Not all mehndi designs are simple, so if you want a simplistic design, then you can create peacock leaf mehndi designs as the patterns included in the design are simple.
Traditional Curves
You can also create excellent traditional best mehndi design with different types of curvy lines, circles and combinations of flowers. This is a perfect fit for some traditional occasion.
Shaded Patterns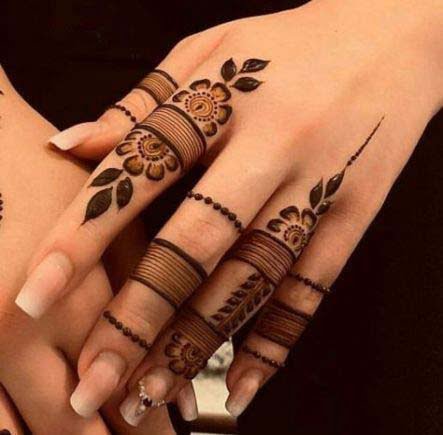 No matter what the occasion, shade mehndi designs are evergreen and are quite popular among women and teenage girls. That's why girls choose this much.
Circle & Dots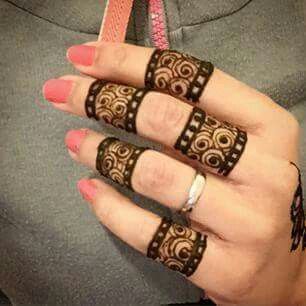 You can also create excellent mehndi designs with different types of curvy edges and combinations of circles & dots. This is a perfect example of this. The ring pattern Mehandi design involves three combos with a decorated border covering the very impactful design.
Modern & Sleeky Leafs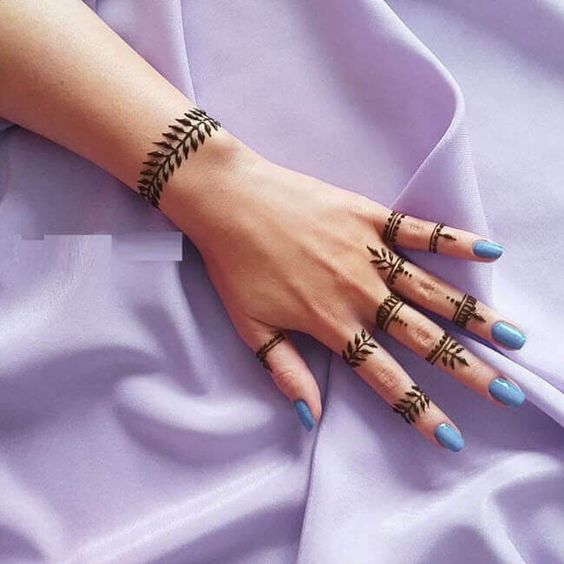 If you have no time to apply a full hand Mehndi, then this mehndi art is made for you. A simple & yet unique design that is made by creating leaves & small line with little dots on it. It's ready to go mehndi art. The mini leaves are full of henna and the natural pattern comprising a single line which gives you a modern & stylish look.
Ring Circles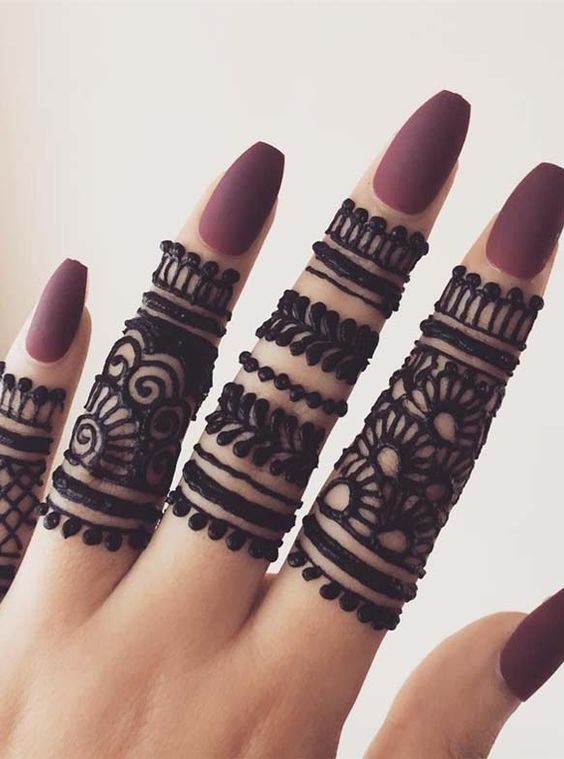 This one is for all the ladies who love pieces of jewellery especially rings. This one looks like a blend of tribal prints and the midi rings made on the fingers look so pretty! What caught our attention was the diagonal design. Somehow when the designs are not in your everyday shape, they attract the human eye.
Hopefully, the article Finger Mehndi Designs listed above will make your experience easier. For any query simply comment on the comment box.