Mehndi has rolled out to be mainstream among women. Ive endeavoured to choose designs specifically yet generously do tell me whether these fit in Bengali custom or not. Although mehndi has been a very much trend among Hindu women, there has been a wide variety of mehndi designs such as Arabic, Rajasthani, Marwari, Modern, Simple and now we are going fo Bengali mehndi design. Here we have brought to you a charming and pretty Bengali mehndi design.
Traditional Alta Mehndi design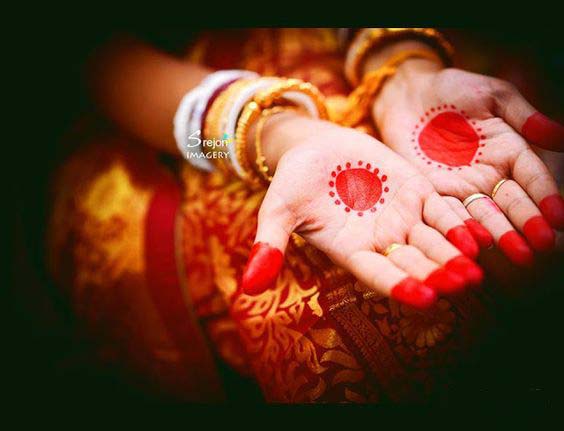 This mehndi design is made from the traditional Alta used mostly in Bangladesh and in the Eastern states of India like in West Bengal, Bihar, Rajasthan, and Odisha. Alta is a red dye that is applied to the hands and feet. You can create it using you mehndi keep in different colours such as red, black, and orange.
Alta mehndi for legs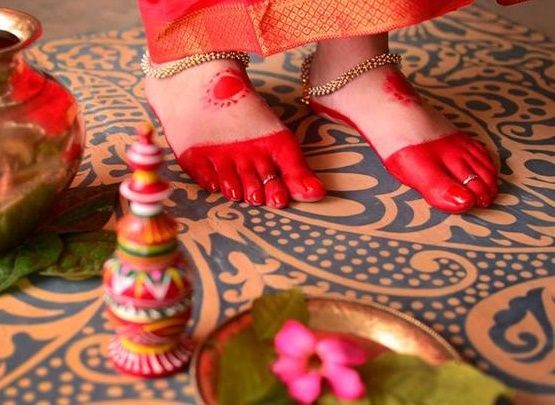 As above this mehndi is also an Alta mehndi which looks beautiful and are always in tradition.
Rounds & Patterns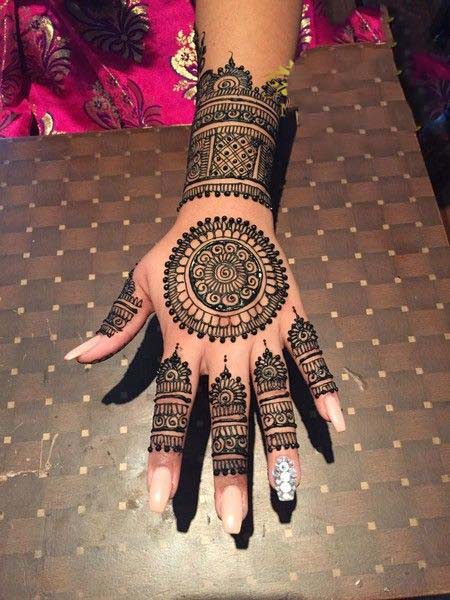 Bengali girls and women also love and adorn this type of mehndi design. Circle in the centre with beautiful rounds and patterns. The fingers are filled with a beautiful motif. Add a glittery nail paint to charm up your mehndi design.
Gorgeous & Vibrant Mehndi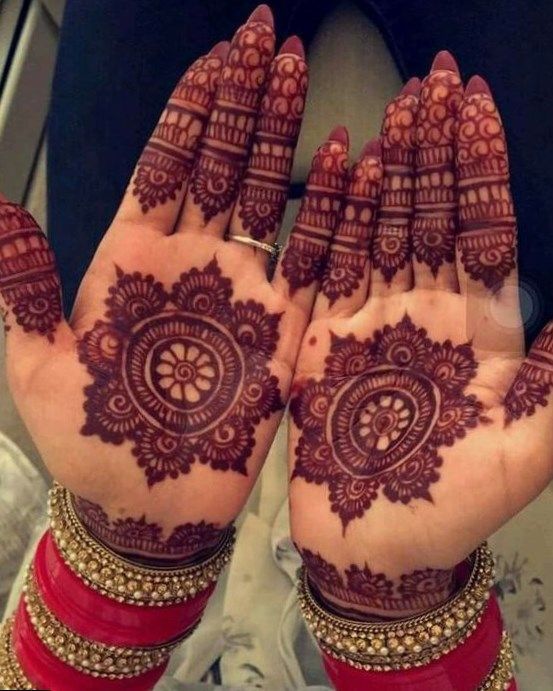 Its a marvellous mehndi design where both the hands are covered, with fine and thin lines and curves. This type of mehndi design hand and is decorated, with gorgeous and vibrant design.
Goldern Glitter mehndi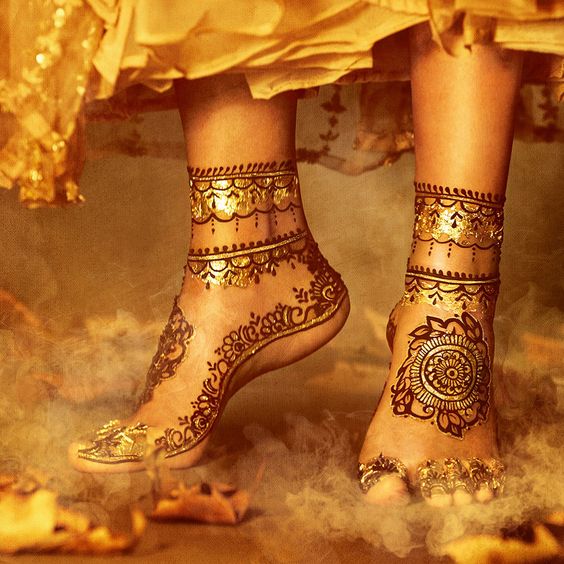 This type of design girls loves to apply as it gives them a fashionable and appealing look. The design is highlighted, with a golden glitter which is giving it a very pretty & defined look. It looks modern and eye-cache. This mehndi design is Good to go with engagements.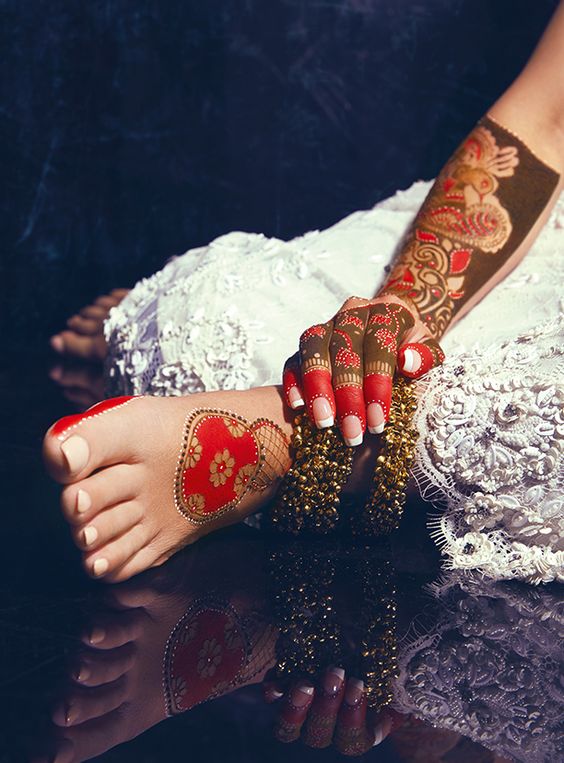 This mehndi is a superb combination of green henna with traditional Bengali Alta. The design is prettier than we see in the picture. This design is best for a Bengali bride.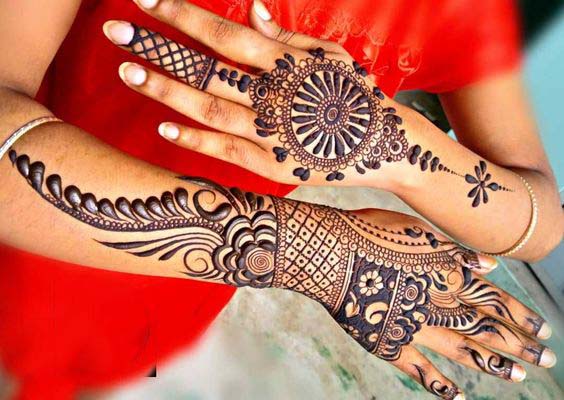 Numerous young girls adore styling mehndi differently and stylishly. So this sort of modern mehndi pattern design could be the perfect choice for them, as it gives them modern yet classical look as well.
Beautiful & Charming Design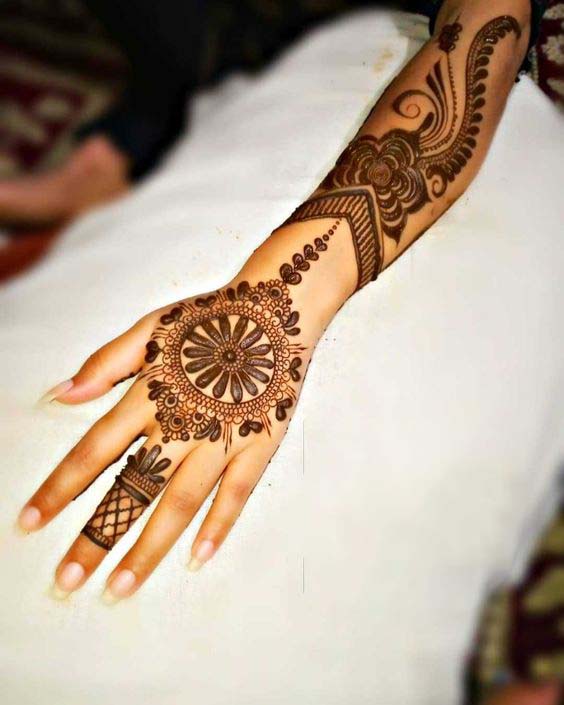 This type of design is made, for full hand & legs. They are decorated with beautiful and charming mehndi pattern and beautifully covering the palms and finger. This is one of the best Bengali mehndi design for any occasions.
The Unique Motif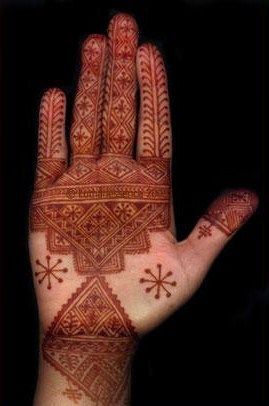 Now this one is a unique motif. The design is by creating stairs like structure in the centre. While, the fingers are covered fully, with tiny decorative patterns.
The Tricky Zig-Zag Pattern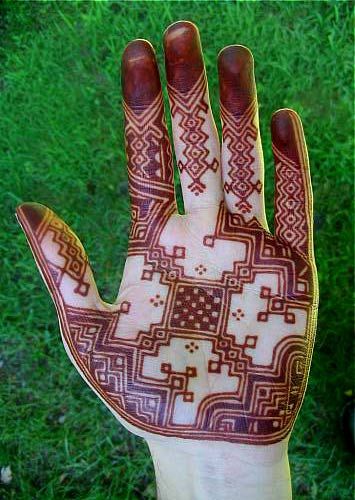 This mehndi design is slightly tricky. The fingertips are covered with henna while the fingers and centre palm give a very tricky pattern. The pattern can be recognized, as zing-zag squares with dots.
Rhombus Style Mehndi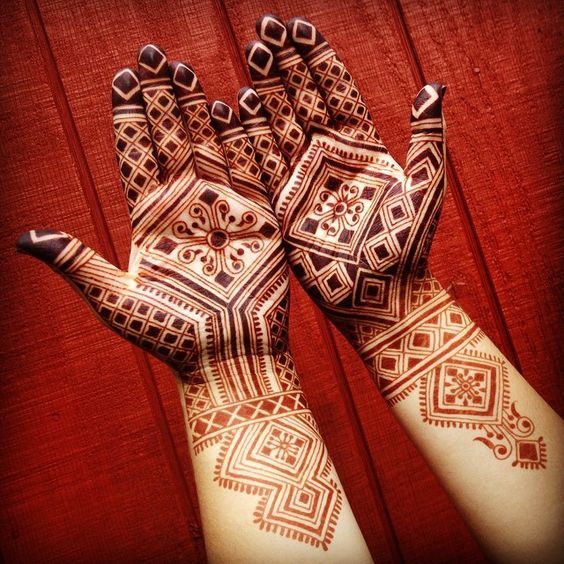 If you want to play with shapes then this design will work for you the best. This design is made creating Rhombus everywhere on the hands. While giving a shady texture and a floral pattern in the centre. It looks unique & cool.
Floral designs Bengali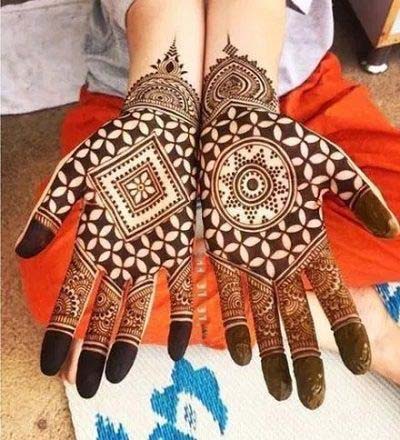 Floral designs in Bengali mehndi is popular as it relates like a flower, lovely with pleasant looks. The floral motifs are usually bending on hand and it a heads intrinsically from delicate wrist to the finger and looks very trendy.
Dots & Semi-circles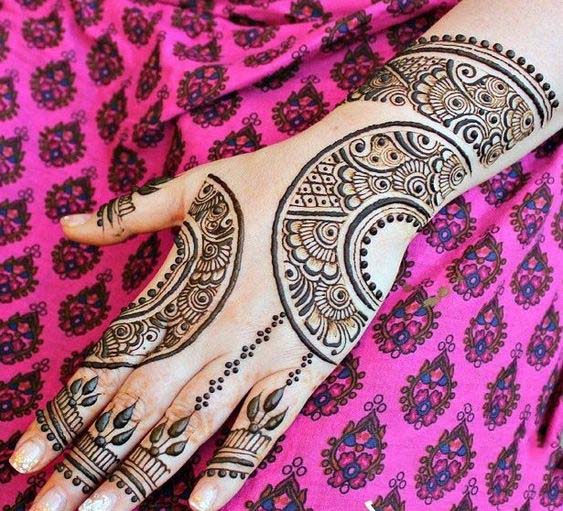 This Mehndi design is followed by, some semi-circles and little circles. The semi-circles are consisting of some patterns. The dots are drawn on top of fingers dropping down towards the backhand.
Bracelet Mehndi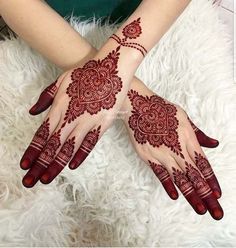 This design is similar to the above design but it has a slightly different motif of a small bracelet-like pattern on the wrist which makes it more appealing.
Bail Flowers & Net Mehndi Design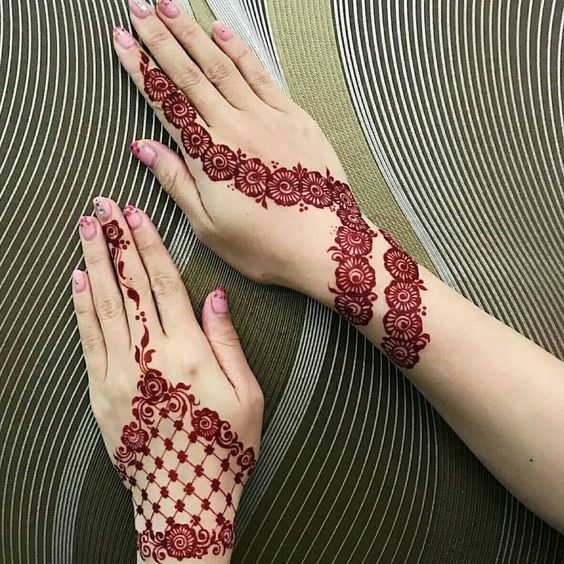 The design is basic and simple to draw. It can be shifted for two hands.The design is created with bail flowers and on the other hand, is a net mehndi design.
Alta & Henna Combination For Legs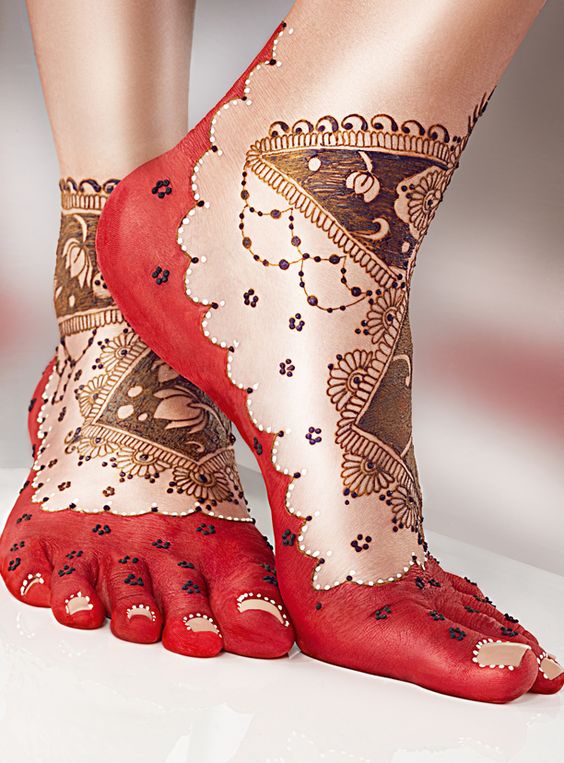 This is a beautiful combination of Bengali 'Alta' ( the red dye). The foot fingers and heals are covered with Alta while the other part is decorated, with henna designs.
Bengali Bride Mehndi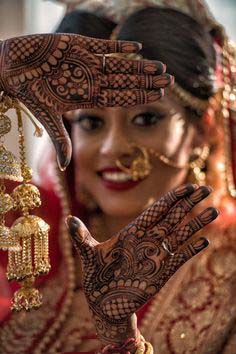 The smile of the bride says it all. The mehndi is made, with various patterns motifs. The design has network and mango shaped patterns which are a perfect choice for a Bengali bride.
Criss- Cross Bengali Mehndi Style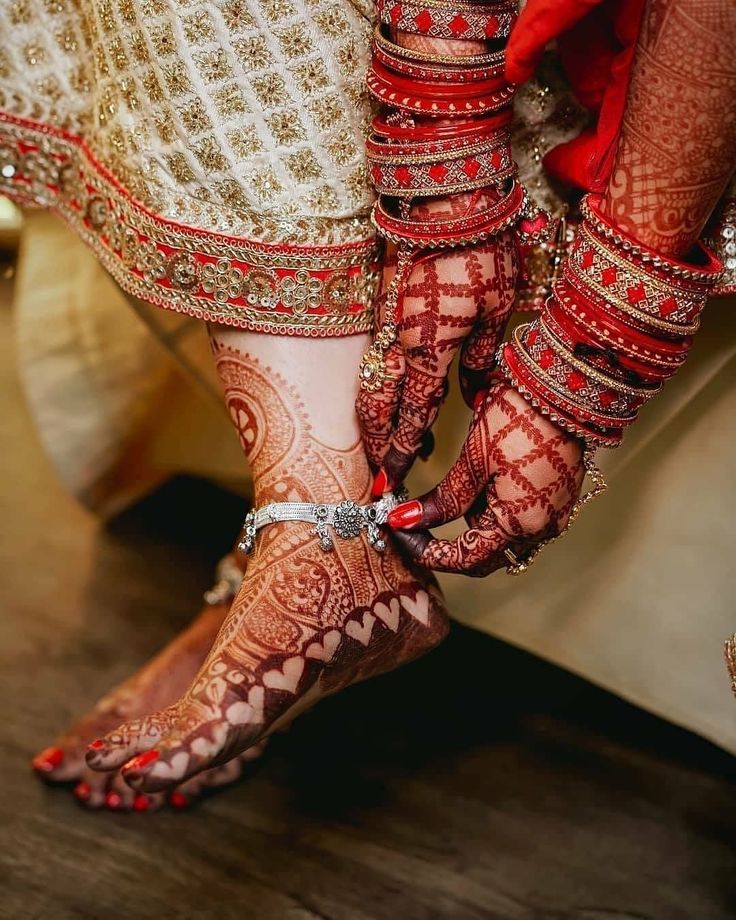 Hopefully, the article Bengali Mehndi Design listed above will make your experience easier. For any query simply comment on the comment box.