Places to Visit In Haridwar-'Gateway to Chaar Dham
Haridwar (or Hardwar) means 'way to reach God'. Haridwar is a holy place situated among the hills of Uttarakhand state, it is a major pilgrimage site. This Holy city is one of the seven Holy cities of India namelySapta Puri and various places to visit in Haridwar. Apart from this, the way to reach the other three religious centres of Uttarakhand, Rishikesh, Kedarnath and Badrinath also goes through this place.
The city of Haridwar is also known as Mayapuri, Kapila, Mokshdwar and Gangadwar. This place is mentioned, in many ancient Hindu epics. The history of this place dates back to the time of King Vikramaditya. This place is known for its world-famous religious centres and tourist attractions. Most of the religious places, located here are situated, on the banks of the holy Ganges River.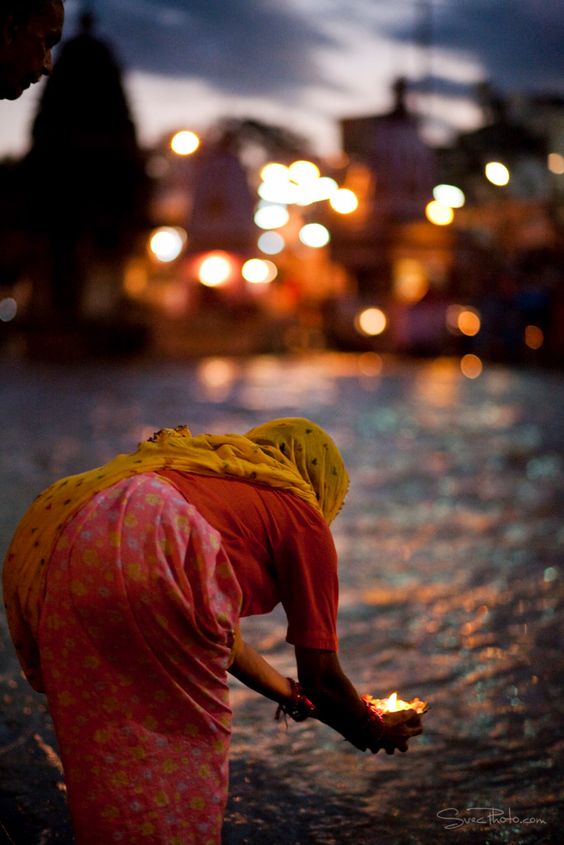 Nestled in the northern part of the Ganges, 'Badrinarayan' and 'Kedarnath' go from this place to the famous pilgrimages of Lord Vishnu and Shiva. The ancient mythological name of Haridwar is 'Maya' or 'Mayapuri', which was counted among the Sapta Mokshadayini Puris. A part of Haridwar is still famous as 'Mayapuri'. In the Mahabharata, Haridwar has been called 'Gangadwar'. In this article, we have brought to you one of the most religious places for devotees that is 'Haridwar' a place one can visit here and find peace for eternity.
History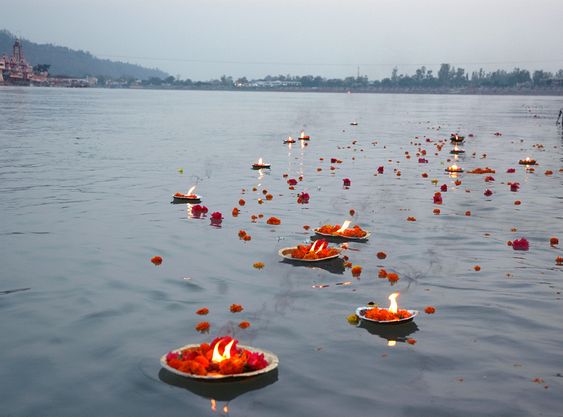 Haridwar has a very rich & ancient history. According to mythological stories, Haridwar is also known as Mayapuri, Mokshdwar, Kapilasthan and Gangadwar. It is also the gateway to the sacred Chardham Yatra of Uttarakhand. Haridwar is also the land of Lord Shiva and Lord Vishnu, hence its name "Gateway of the Gods".
According to Hindu mythology, Haridwar has been mentioned, as Kapilasthana, Gangadwara and Mayapuri. It is a way or a path which can lead you towards the moksha(Chaar Dham). Chaar Dhams are the four main pilgrimages in Uttarakhand that are Badrinath, Kedarnath,
Gangotri, and Yamunotri. While the followers of Lord Shiva call this place as 'Haridwar' which means Hara (Lord Shiva) and Hari (Lord Vishnu). Haridwar came under the rule of the Maurya Empire (322185 BCE), and later under the Kushan Empire. First modern era written evidence of Haridwar, was founded by a Chinese traveller, Huan Tsang, he visited India in 629 AD.
Haridwar has been a residence of the exhausted in body, mind, and spirit. It has also been a focus of attraction for learning various arts, science, and culture. The city has a history of great Ayurvedic medicines and herbal remedies.
How to reach Haridwar
Before we know about the various places to visit in Haridwar lets know how to reach Haridwar. Travelers can reach Haridwar by air, rail or road.
By Flight: The nearest domestic airport is located 38km from Haridwar. While Jolly grant airport is well connected, to Delhi with regular flights.
By Train: The nearest railway station is Haridwar railway station, which is connected, to all the major cities of India.
By Road: It can also be reached by buses from different parts of the country.
Best Time To Visit
It is hot in summer and extremely cold in winter and monsoon is not a good time to visit Haridwar. The time betweenSeptember to Juneis the best time to visit and explore the places in Haridwar as the weather is pleasant here.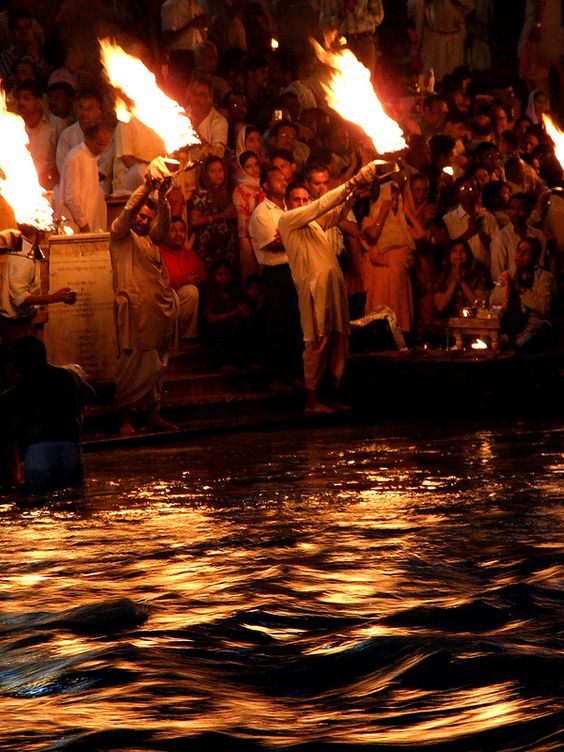 Places to Visit in Haridwar
If you want to be relieved away from your everyday part of life, then the holy atmosphere of Haridwar will calm and purify your body and mind. In today's article, we are going to tell you about the best places to visit in Haridwar. Below are the most famous & religious places to visit in Haridwar.
Har ki Pauri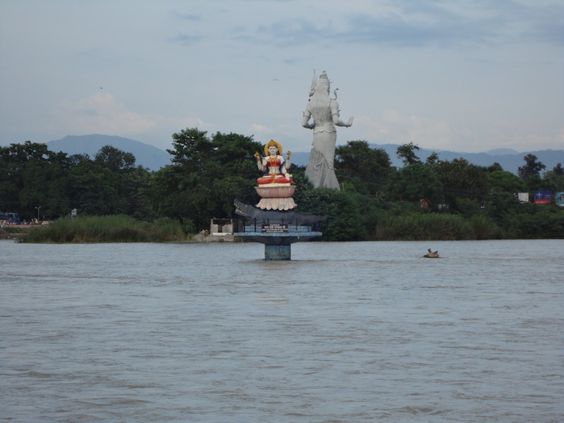 Har-ki-Pauri, popularly known as Bramhkund, is known as the most sacred place and one of the famous places to visit in Haridwar. This is the place where the river Ganges enters the plains after leaving the mountains. Har-ki-Pauri was built by the famous King Vikramaditya, in memory of his brother Britthari, who used to meditate while sitting on the banks of the river Ganges.
It is believed, that a dip in Har-ki-Pauri washes away a person's sins. Devotees come here in large numbers to complete some practices such as 'mundan' (shaving of the head) and 'upanayana' (an initial rite). After every 12 years, 'Kumbh Mela' is organized here, which is visited by thousands of devotees.
Har ki Pauri - History
According to Indian mythology, when Bhagwan Vishwakarma was rescuing the nectar that came out after the sea churning, some drops of it fell on the earth, and where those drops fell, the place became sacred. A few drops of the same nectar also fell in Haridwar and the place where it fell today is called Har ki Pauri, and that is why every devotee has a strong desire to bathe in this ghat because it is believed, that one can attain Moksha.
Pooja/Darshan Timings
Ganga Arti is performed, at Har ki Pauri Ghat. The timings of Arti are as follows:
Morning: 7 am
Evening: 5:30pm
Temple of Mansa Devi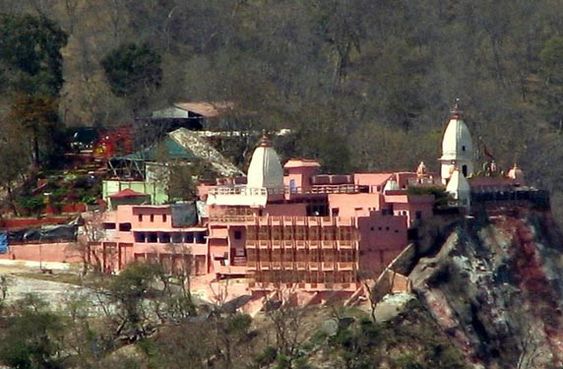 The temple of Mansa Devi is built, on the top of Balwa mountain behind Hara Ki Paudi. There are a walkway and a ropeway to visit the temple. The beautiful view of Haridwar can be seen, from the top of the mountain. One statue of Goddess Mansa Devi has three faces and five arms while the other statue has eight arms.
History of Mansa Devi
Mansa Devi is a Hindu Temple dedicated to Devi(Goddess) Mansa in the holy city of Haridwar in the Uttarakhand state of India. The temple is also known as Bilwa Tirth. Mansa is referred to as the sister of Naga(Serpent)and is said, to have emerged from the mind of Lord Shiva. She is also believed to be the daughter of Lord Shiva.
Pooja/Darshan Timings
Summer Timings: 4 am to 10 pm
Winter Timings: 5 am to 9 pm
Chandi Devi Temple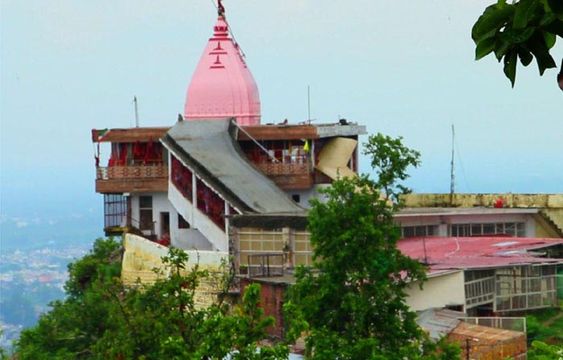 This temple is built, on the Neel Parvat on the other side of the river Ganges. One can be reached, hereafter 3 kilometres of trekking from Chandighat. Now ropeway has also been made for this temple.
History of Chandi Devi
Chandi Devi is a Hindu temple dedicated to Goddess Chandi Devi. However, the temple was built, by the king of Kashmir, Suchat Singh in 1929. While it is believed, that the temple Chandi Devi was installed in the 8th century by Adi Shankaracharya who was one of the greatest priests of Hindu religion. According to legends, Chandi Devi killed Chand and Mund, commanders of Shumbh Nishumbh, here.
Pooja/Darshan Timings
Morning: 6:00 AM - 12:00
Evening: 3:00 PM - 6:00 PM
Maya Devi Temple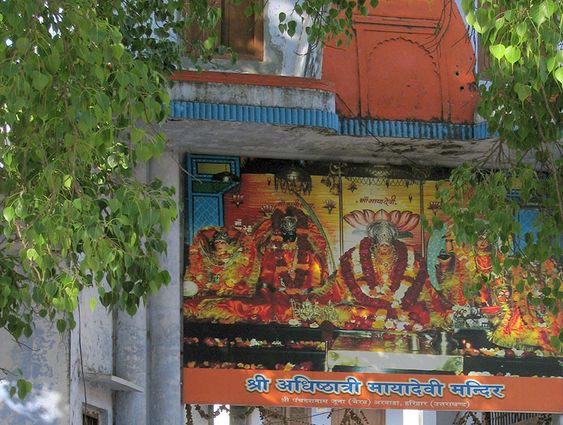 Maya Devi Temple is one of the major, Shaktipeeths of India. It is said that the heart and navel of Shiva's wife Sati fell here. There is also a 'temple of Anand Bhairav' next to the temple. During the festivals, a large number of devotees visit the Maya Devi temple.
History of Maya Devi Temple
Maya Devi is a temple sanctified to Goddess Maya. It is believed, that the heart & navel of Goddess Sati fell in the region where the temple holds today. Maya Devi is considered, as the presiding deity of Haridwar, whose history is available from the 11th century. The temple is visited by many devotees, especially during Navratra & Kumbha Mela.
Pooja/Darshan Timings
Morning: 6:00 AM to 12:00 PM
Evening: 2:00 PM to 8:00 PM
Saptarishi Ashram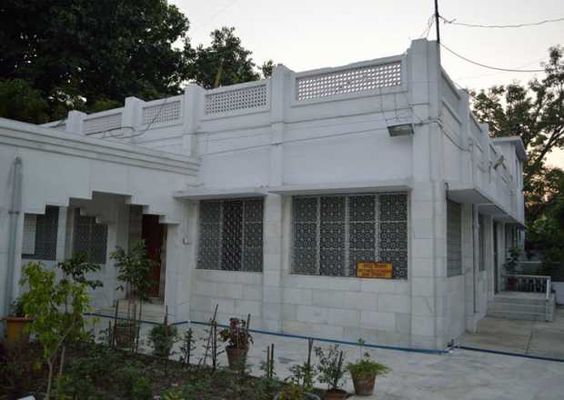 In front of this ashram, the river Ganges flows in seven streams, hence this place is also called Sapta Sagar. As per the Hindu conventions, it is believed, that seven sages were absorbed in intense austerity when the river Ganga was flowing. Ganga did not disturb his severity and divided himself into seven parts and changed his course. Hence it is also called Sapta Sagar.
History of Saptarishi Ashram
According to Hindu folklore, this ashram was a place of worship for seven sages. This ashram is known for its meditative and quiet atmosphere ideal. This ashram was established in 1943 by Goswami Guru Dutt, who comes under the Sanatan Dharma Pratinidhi Sabha of Punjab.
It is a centre of faith in the old ashrams, sages and saints around the world, receiving a good education of life. The stone sculptures of the Pandavas on the banks of the river Ganga are indicated at this place which shows that he had passed through this ashram before going to heaven.
Pooja/Darshan Timings
Morning: 30 AM to 6:00 PM (for 1 hour)
Evening: till 6:00 PM (for 1 hour)

Daksha Mahadev Temple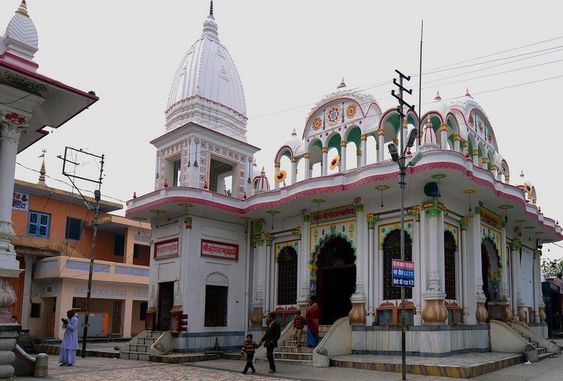 This ancient temple is situated, to the south of the city. This temple is built, in memory of Sati's father King Daksha. According to legends, Sati's father King Daksha conducted a huge yagna here. He did not invite Shiva in the yagna. Seeing the insult of her husband, Sati committed self-immolation in the Yagya Kund. This provoked Gan, a follower of Shiva, had killed Daksha. Later Shiva revived him.
History of Daksha Mahadev Temple
Daksha Mahadev temple is a Hindu temple dedicated to Lord Shiva. Daksha is one of the fourteen Prajapatis who had control over propagation and are the protector of life in Hindu mythology. The temple was constructed by Queen Dhankaur in 1810 and reconstructed in 1962.
The Father of Sati, Daksha performed yagna on this place but he didn't invite Lord Shiva to the yagna. Sati felt insulted when her father(Daksha) did not invite Shiva to the ritual. She found that Shiva was being rejected, by her father and therefore she burnt herself in the Yajna Kunda.
Pooja/Darshan Timings
Morning: 4 AM - 7 PM Daily
Bhimgoda Tank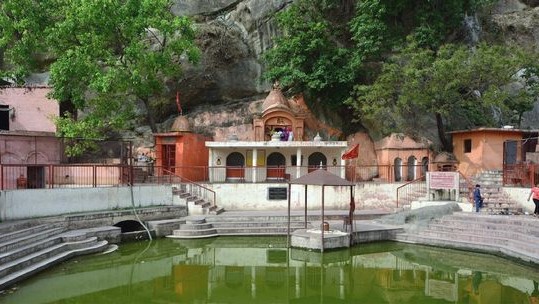 Bhimgo Tank(the kund) was named, Bhima, an incredible character of the Hindu epic Mahabharata and the second of the five Pandava siblings. It is exactly at 300mt from 'Har ki Pauri'. The Bhimgoda Barrage is 455 meters long and consists of 15 spillway gates and 7 slice gates below the total spillway capacity of 19300 m / s at a distance of 183 meters. The area of ??the barrage is about 23000 km which leads to the upper Ganges canal.
History of Bhimgoda Tank
The Bhimgoda Barrage was named, after one of the five Pandavas of the epic Mahabharata "Bhima". According to Hindu mythology, Draupadi (Bhima's wife) felt thirsty for water when the Pandavas were roaming the forest. With no source of water around Draupadi, the mighty Bhima knelt on the ground, causing a hole in the ground and the crater was filled, with water, which caused Draupadi to relieve her thirst, so the place was called "Bhimgoda" Lying. In which 'Bhim' is the name of one of the Pandava brothers and 'Goda' (a Hindi word for knee).
Pooja/Darshan Timings
Morning: 6:00 A.M to 08:00 P.M evening
Tell us if this articlePlaces to visit in Haridwar is helpful or not, you can give suggestions by commenting below. Also, share this share it with your friends on Social media.
Read Also: Places To visit In Uttarakhand