Best places to visit in Uttarakhand
Uttarakhand, untouched beauty of nature in the shadow of towering Himalayan peaks surrounded by borders of Nepal and Tibet. Uttarakhand is split into regions, the northern region is known as Garhwal, and the southern region is known as Kumaon. If you are looking for an amazing escape from city life and experience living in fresh air and woods check out these amazing best places to visit in Uttarakhand.
It was initially a part of Uttar Pradesh and is famous all over the world for its scenic beauty and pilgrimage. Uttarakhand opens adventurous gateways such as trekking, skiing, hiking, paragliding, river rafting, and many more.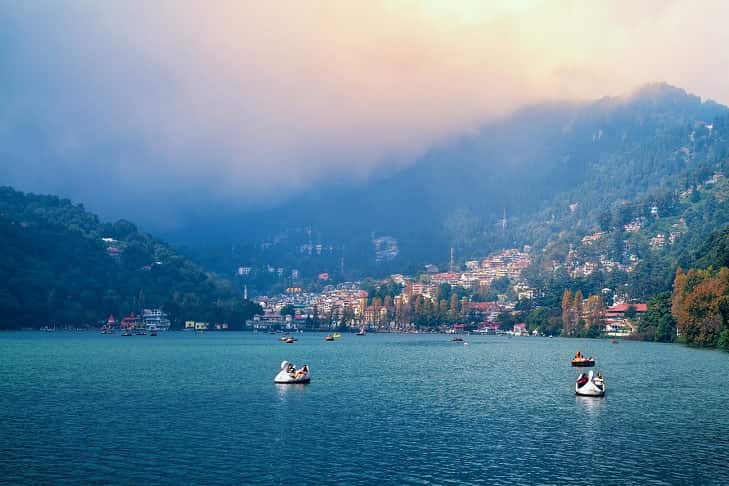 Address: Nainital, Uttarakhand, India
Attraction: Naini Lake, Naina Peak, Eco Cave Gardens, Kilbury Bird Sanctuary.
Nainital is situated in the Kumaon region of Uttarakhand, also known as the City of Lakes', was a popular summer escape for the British when they ruled India. The attraction of this place is Nainital aka Naini Lake and the fascinating street known as The Mall, lined with shops, restaurants and hotels. Nainital is very crowded during summers as summers is the preferred season to visit this destination. One can enjoy forest walks, lake rides and shopping at The Mall street.
Jim Corbett National Park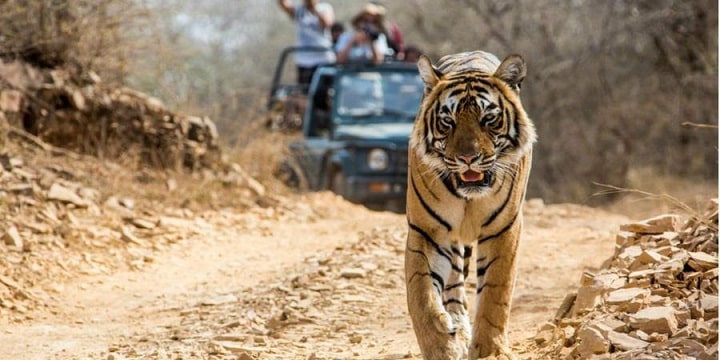 Address: Nainital District, Ramnagar, Uttarakhand, Pin: 244715
Attraction: Jungle Safari
Jim Corbett National Park is located in the southern region of Uttarakhand, it is the oldest national park established in 1936 to protect the endangered species of Bengal Tigers. You can explore the park by jeep or elephant safaris, tiger sightings are quite common during the jungle safari. For all nature lovers and animal enthusiastic, Jim Corbett is a must-visit.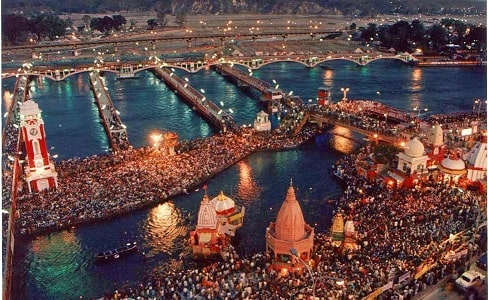 Address: Haridwar, Uttarakhand
Attraction: Har Ki Pauri, Bharat Mata Mandir, Chandi Devi Temple, Mansa Devi Temple, Daksha Mahadev Temple
The Door to Gods Kingdom- Haridwar is amongst seven holiest places in India, and also one of the oldest cities situated beside the holy river Ganga. The city is filled with ashrams and temples, people from all over the world come here to witness the culture and offer prayer.
Rishikesh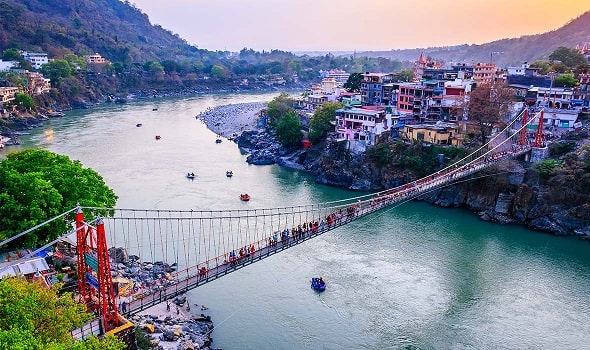 Address: Haridwar, Uttarakhand
Attraction: Laxman Jhula, Rajaji National Park, Jumpin Heights, Neelkanth Mahadev Temple, The Beatles Ashram, Swarg Ashram.
Rishikesh is a complete package of peace and adventure, popularly known as the yoga capital of the world. This city is located at the convergence/ sangam of river Ganga and river Chandrabhaga with breathtaking views of hills. Rishikesh also provides various adventurous activities such as trekking, river rafting, camping, This city is also a pilgrim center for people.
Kedarnath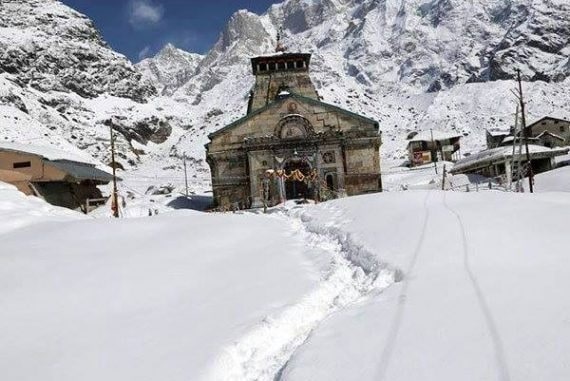 Address: Kedarnath, Uttarakhand 246445
Attraction: Kedarnath Temple, Chorabari Tal, Gauri Kund
One of the holiest pilgrimages of Char Dham, Kedarnath is a small town situated in Gahrwal Himalayan Ranges beside the Saraswati river. The famous Kedarnath Temple of Lord Shiva is the main attraction, it requires a trek of 10-12km to reach the temple.
Mussoorie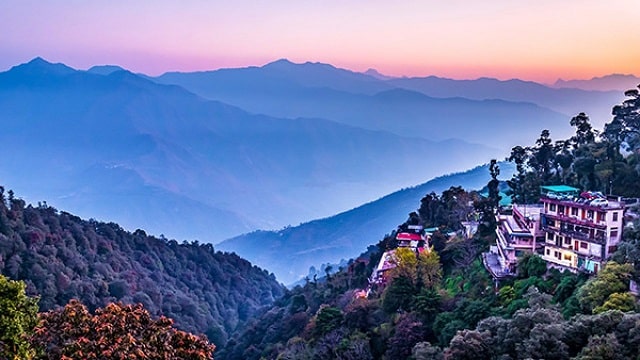 Address: Mussoorie, Uttarakhand
Attraction: Lal Tibba, Happy Valley, Kempty Falls, Gun Hill, Mussoorie Lake, Christ Church, The Mall
Mussoorie -The Queen of Hills, one of the popular honeymoon destination, located 6000 feet above the sea level. The personified beauty with the view of snow cover himalayan peaks and land cover with velvet green grass, and amazing climate is perfect. Capital young of Britsh army made his residence in 1820. Musoorie is easily accessible as it has many faciliies for tourists, like table care road to Gun Hill, Picnic at Kempty Fall.
Auli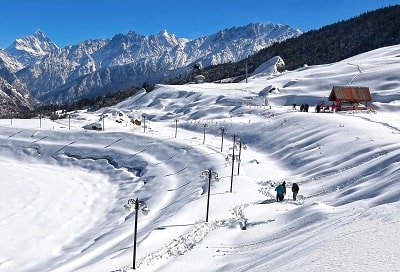 Address: Auli, Uttarakhand 171210
Attraction: Ropeway from Joshimath, Nanda Devi National Park,Chenab Lake, Thrishul Peak.
Auli is one of the Best Places to visit in Uttarakhand. Auli is the skiing capital of Uttarakhand, it is located on the way to Badrinath and has a three-kilometre long slope that offers skiing gondola, chairlift and Poma ski lift. Best time for skiing is from the end of January to March. Auli also offers trekking at Kuarti Pass trailhead thru Nanda Devi Nationa Park. Auli is a must-visit for a thrilling adventure.
Chopta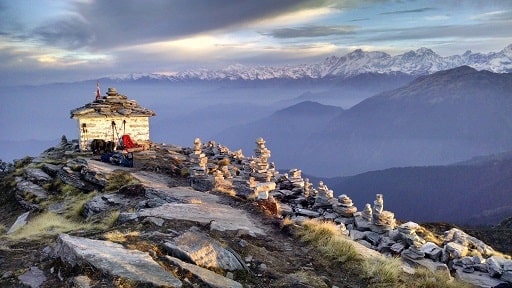 Address: Chopta, Uttarakhand 246495
Attraction: Tungnath Temple, Deori Tal, Kanchula Korak Musk Deer Sanctuary, Ukhimath.
Chopta village is between Kedarnatha and Badrinath located in the Garhwal district fo Uttarakand. It attracts tourists who preffer less crowded and commercialsed. The main attraction of Chopta is trek to Tungnath temple which is preferred from June to September. Thungnath temple is also one of the highest Shiva temple. Chopta Chandrashila trek is also preferred.
Kalpa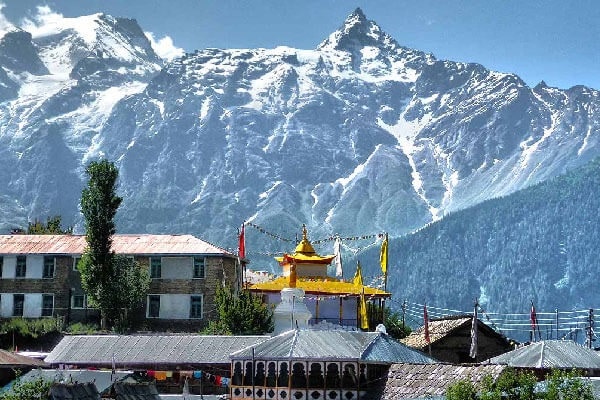 Address: Kalpa, Uttarakahand, 249128
Attraction: Kinnur Kailash, Trekking to Chakka, Sapni Fort
Kalpa is a tiny, remote and unheard village of Uattarakand which is situated 7500 feets above the sea level in the upper Garhwal region and the interesting fact is it is only accessible by foot. A tourist program was established in 2013 to help the people earn their living. If you are interested in living a simple and peaceful stay surrounded by nature and with an amazing climate then visit Kalpa.
Pithoragarh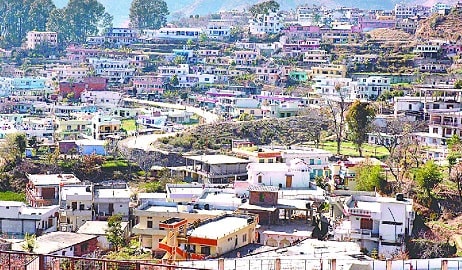 Address:Pithoragarh, Uttarkhand 262501
Attraction: Ralam Glacier, Ashok Sanctuary, Jhulaghat, Thal Kedar, Chandak
A land blessed with natural beauty and lush green vegetation. Pithoragarh is located in the easternmost sector of Uttarakhand. Trekking is the popular activity preferred by tourists in order to explore the beauty of the district. People prefer to halt here on the way to Kailash Mansarovar Yatra.
Tell us if this article Best places to visit in Uttarakhand is helpful or not, you can give suggestions by commenting below. Also, share this share it with your friends on Social media.