Choosing cute mehndi designs for kids will give their fingers and hand a beautiful appearance. Many kids mehndi designs are easy and simple which can be done, in a short time. The wonderful thing about little girls or little kids mehndi designs is that you can make it great in a creative way of mehndi patterns from giving them cartoon patterns to lovely floral Mehndi designs.
In addition to mehndi designs for kids, their fingers add style to these cute little kids mehndi designs even though they are generally less simple. You will find lots of cute and easy mehndi design pictures for kids that look great. We keep it simple mehndi patterns for children. Usually, children love the little finger mehndi, which looks cute for their hand.
We have brought to you som cute mehndi designs for kids.
Cute Flowers with Dots
Children, especially girls, love flowers and jewellery so, why not make a flower jewellery design for your little princess.
The Smiley Fun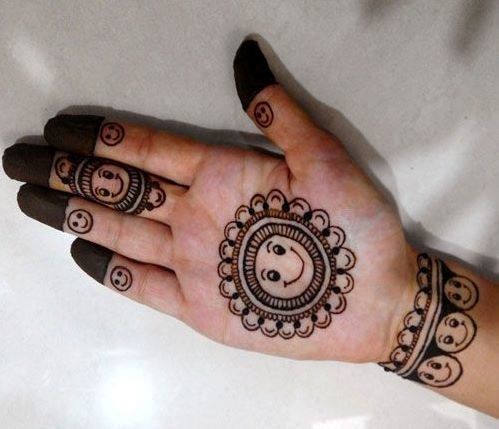 Try out this cute smiley emoji for your daughter's little hands. The smiles are on the wrist & the fingers will make your child happier when they see it.
The Elephant Fun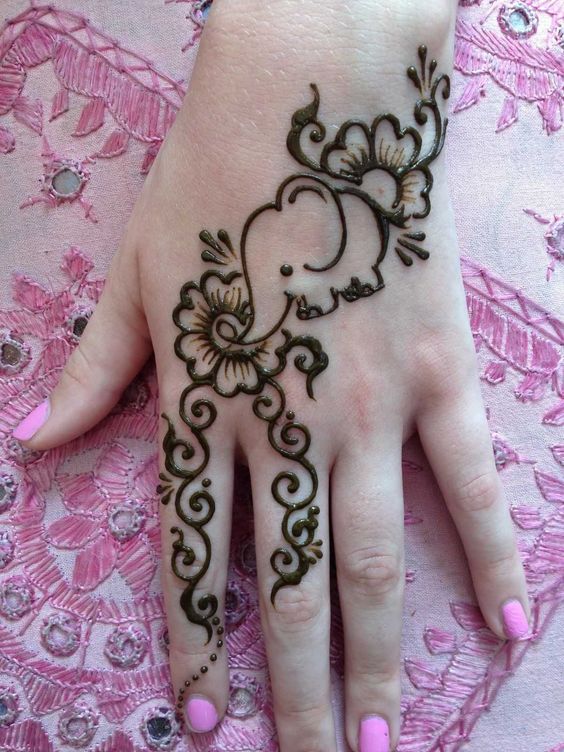 Now here is a cute elephant surrounded by flowers which gives a natural and jungle look for kids.
Butterfly with Stars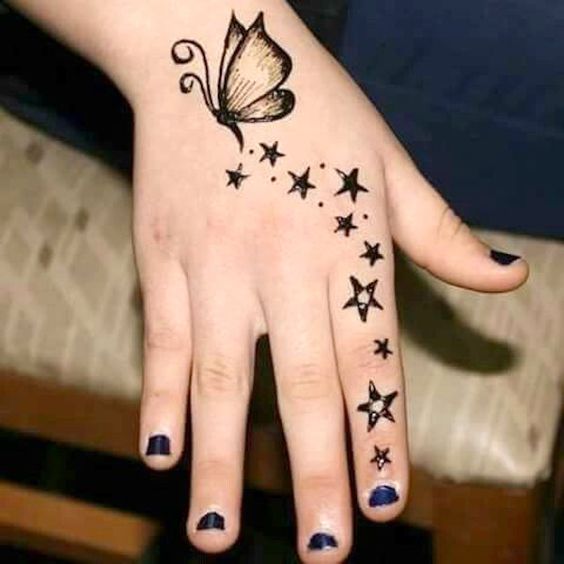 Create a little butterfly with little stars and add some glitter on. Trust me you little one will love it.
Little Kitten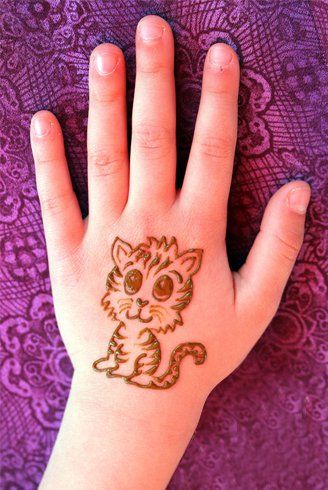 This is so cute. A cute little kitten will make your kids more excited and fun. Try out this Mehendi design on your baby boy hands.
The Baby Girraffe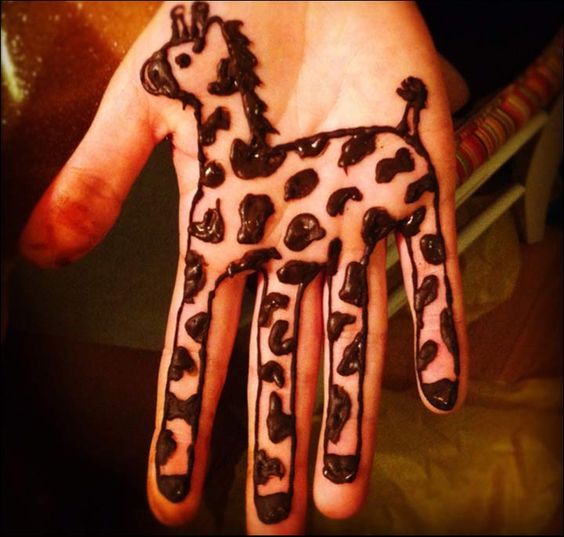 A giraffe mehndi design for your child's little hands. A baby giraffe for your baby's hands is a perfect fit.
Flower with Net Pattern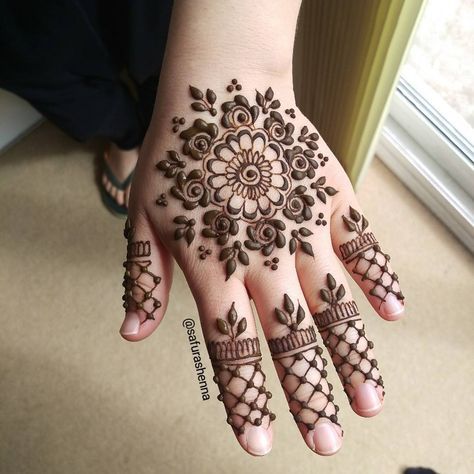 Trust me your little daughter will love it. The design has a single flower in between with small roses surrounded and network on the fingers.
Superman Favourite Hero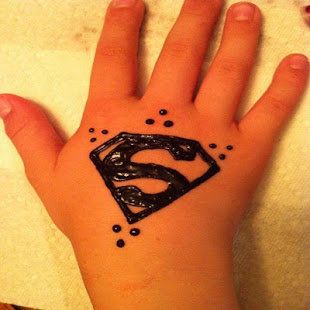 This mehndi design of a superman is only made for you baby boy. Boys are fond of superheroes and your son would surely love it.
The Spaceship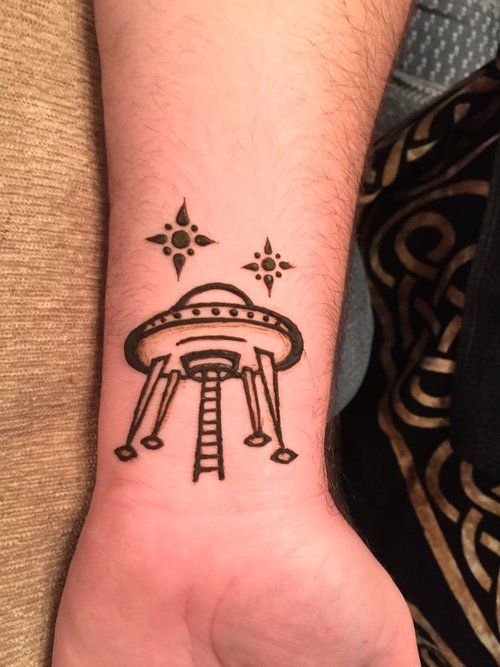 This design would grab the attention of your kids surely. Its a spaceship with stairs.
Strawberry with Leaves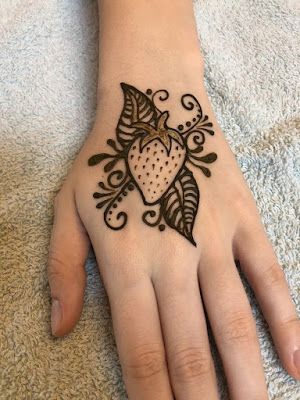 Make it creative for children who love strawberries. Surely they would love to eat it. It is the most fun designs which are also adorable for your little ones.
The Fantasy Mermaid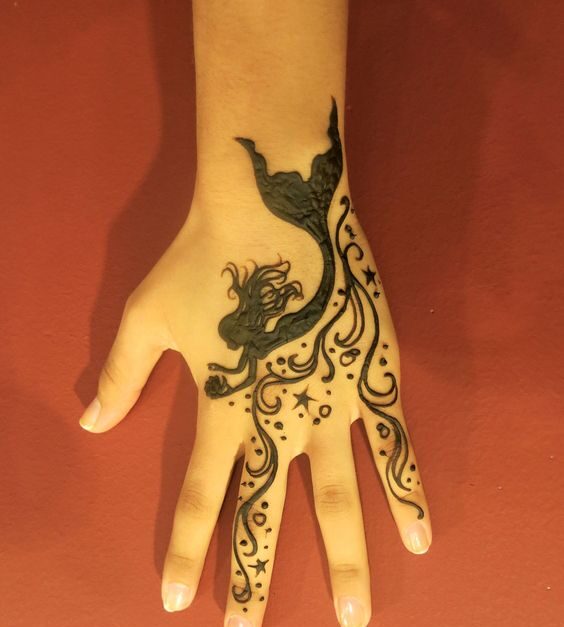 Your little princess would surely love it. The mermaid with a beautiful tail and little stars add a clicky touch to the whole design. It looks like quite an elegant design for these tiny hands.
Moon and A Star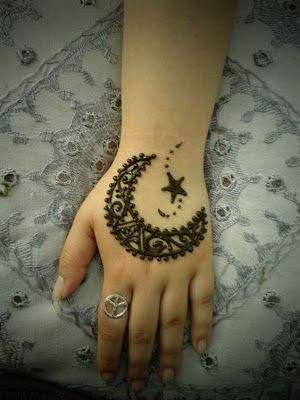 Children love stories and poems of moon & stars. So they would surely love you for giving them this mehndi design on their little hands.
The Baby Quala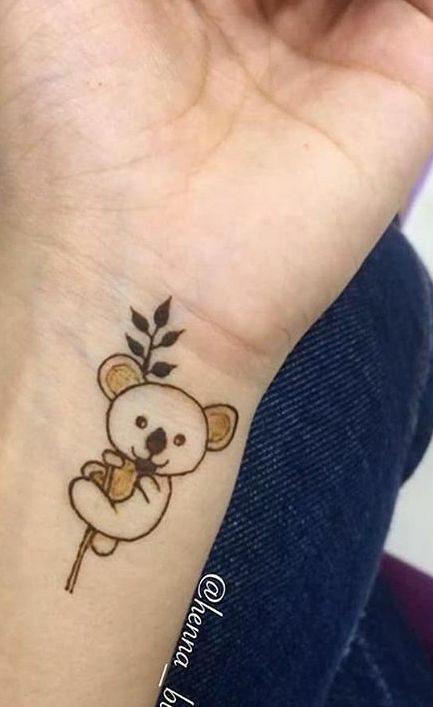 The cutest design of all. This is a baby Quala climbing up the tree. Quala in the mehndi design is super adorable and you might have seen many cartoons.
Radha Krishna Mehndi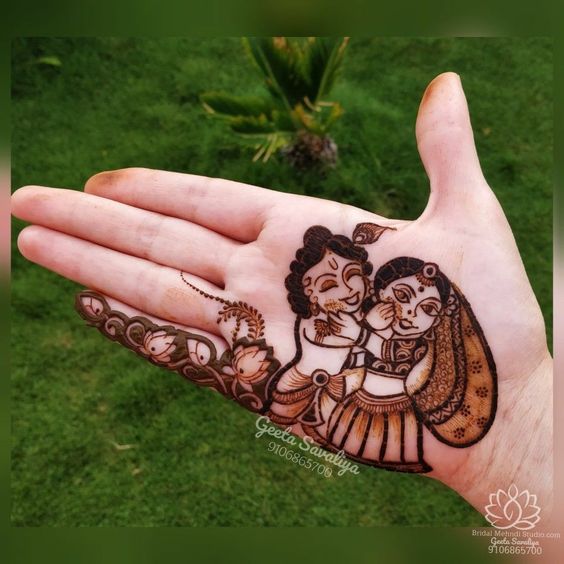 Little Radha-Krishna look superbly cute while applying Holi colours to each other. The design is slightly covered, with a pinch of little, lotus flowers which adds beauty to the whole design.
Round Circles with Flowers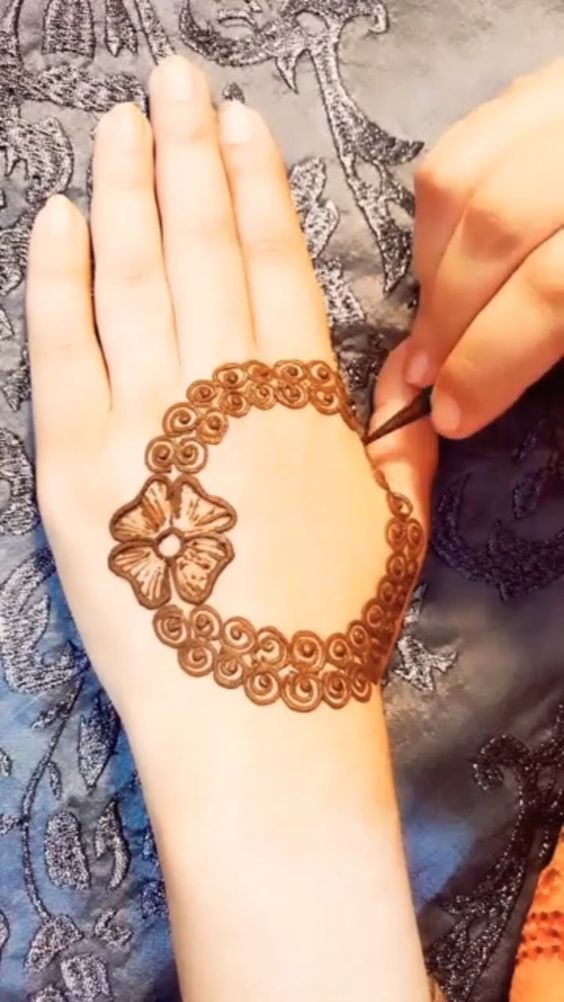 A cute little flower with rounded, small patterns in a circle. Isnt this such a clever way to have two designs in one go?
The Jewellery Fun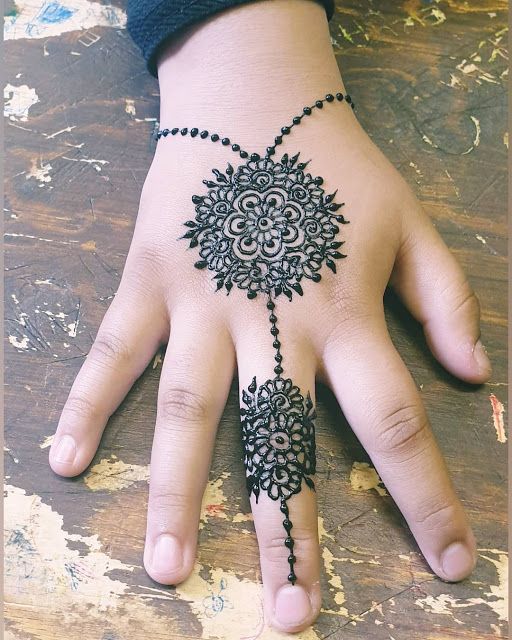 This is a beautiful & pretty mehndi design for your little daughters. If she loves jewellery, then you must make it for her.
The Mandala Design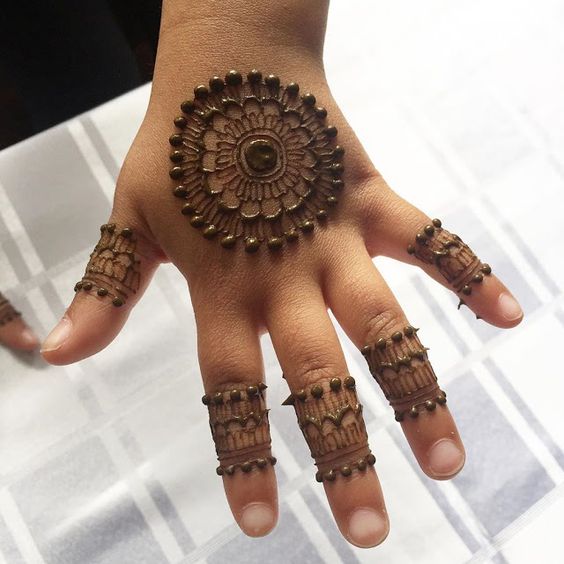 The mandala design is very easy and pretty to make on your kid's hands. It is a minimalistic traditional pattern you must try.
Black Mehndi Design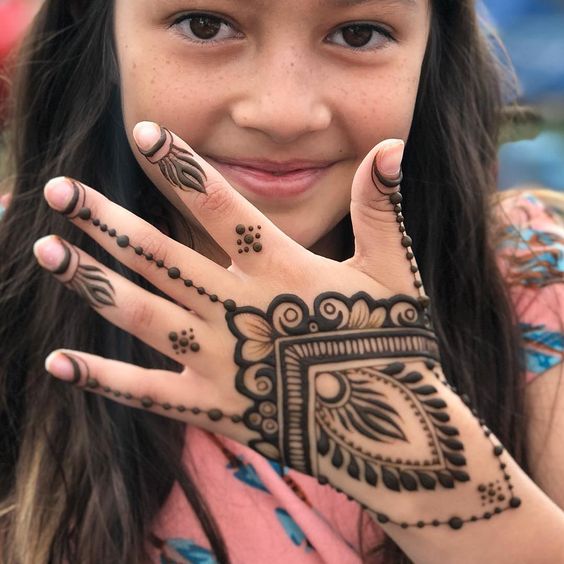 This black mehndi design will be perfect for your growing daughter. This design can be a good choice for your daughter, she will love it.
Cute Little Pony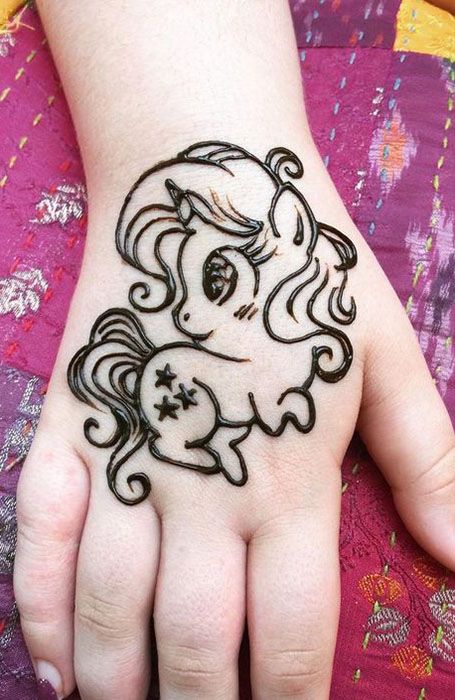 Mostly, kids love animals. And as you know dolphins are cute & friendly so why not try this cute little dolphin mehndi design on you kids hands.
Friendly Dolphin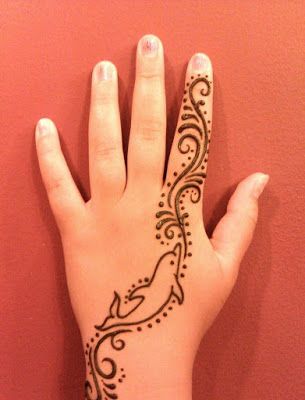 Mostly, kids love animals. And as you know dolphins are cute & friendly so why not try this cute little dolphin mehndi design on you kids hands.
Cartoon Character Design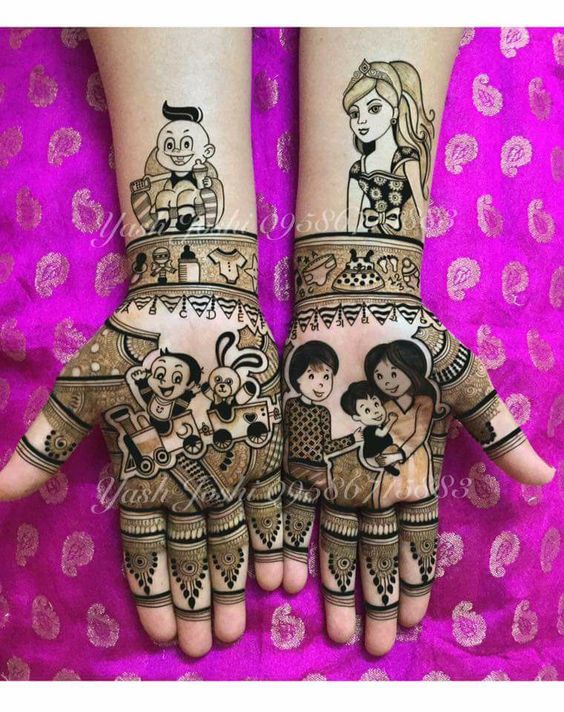 Now, this mehndi design is one of the most creative and cartoonist design. The design is made full of cartoon characters which your child will surely love it. You can create your child's favourite cartoon character.
Pretty Butterfly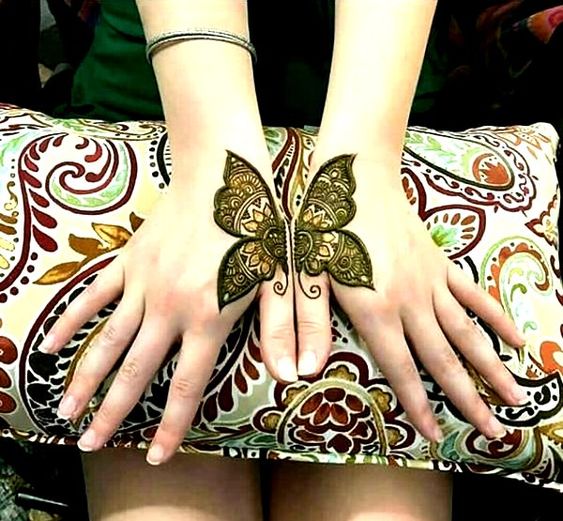 Butterflies are colourful, energetic and very playful. Besides, butterflies are a symbol of freedom and a feeling of harmony and calmness. Children love butterflies and especially girls would love it if you give them this butterfly design with some glitter put on.
Turtle mehndi design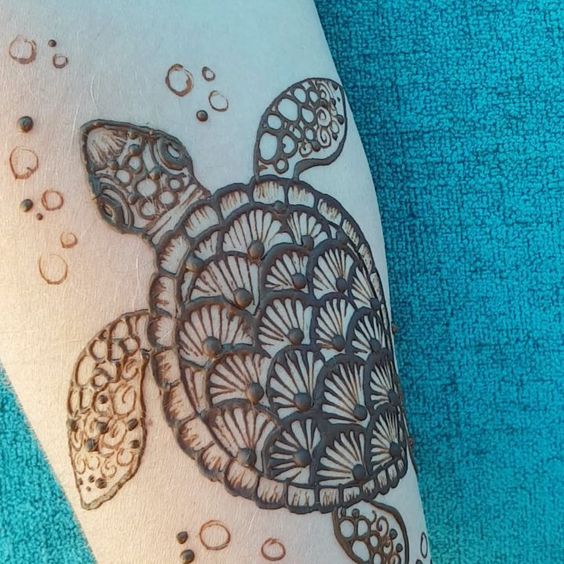 This is a Turtle from the movie 'Nemo'. And yes mostly children have loved watching the movie and the turtle character. So try this out as your child would love it. You can make any design in different colours and can use glitters also.
Hopefully, the article Kids Mehendi Design listed above will make your experience easier. For any query simply comment on the comment box.