Luxury Walk and Exclusive India Awards 2019
On 24th July 2019, Poori Shaadi Ki Kahaani in association with Passion Events organized Luxury Walk and Exclusive India Awards 2019 at Radiance Hotel, Chattarpur. The Event started with Ganesh Vandana which was followed by the performance of some orphan children from Chetna Foundation.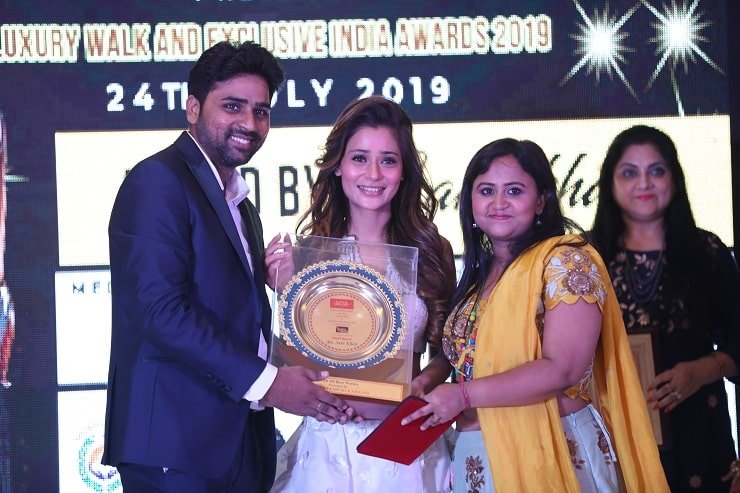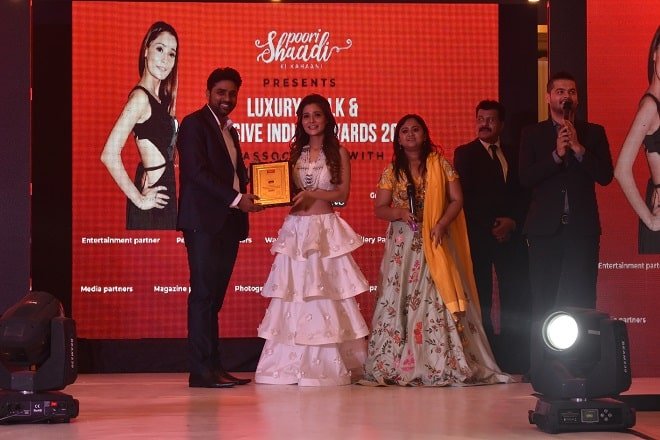 There was a power-packed panel discussion on Social issues and How Social Media is entering our personal lives. The Panelist in this panel discussion was: Dr Sharad Kohli, Economist, Mr Abhinav Rai, Entrepreneur, Mr Mahesh Kaushik, Educationist, and Geetika Sehgal, a writer. The event was attended by people from different walks of life, page 3 personalities and many renowned Models.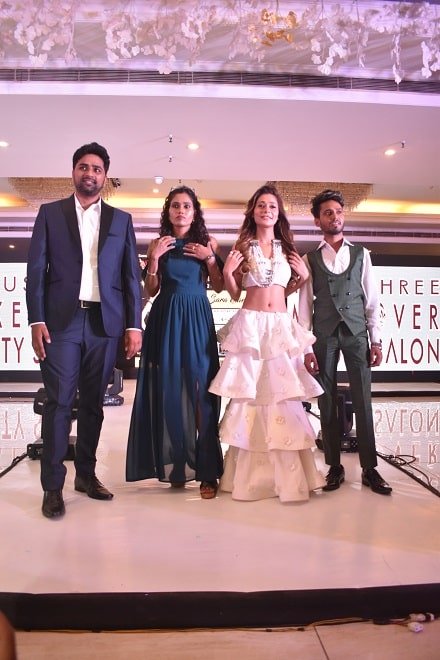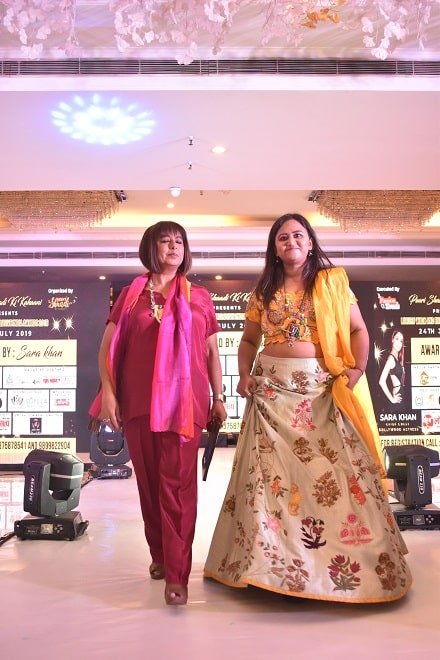 The founders Manish Mishra and Amrita Kar said that their main motto was to bring the best talents from all across India and to give them a platform. Poori Shaadi ki Kahaani writes stories of inspirational couples and feature their life journey spent together.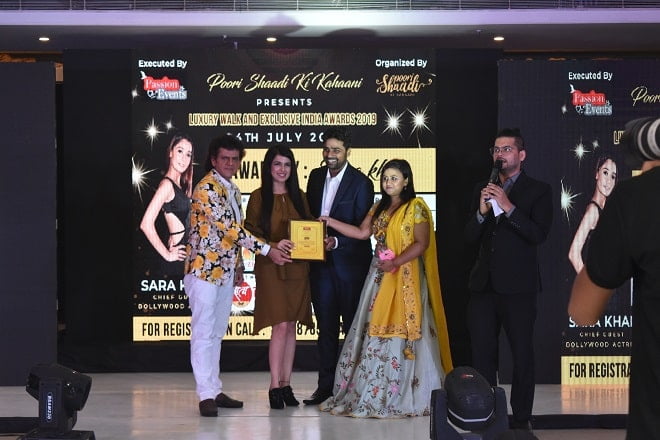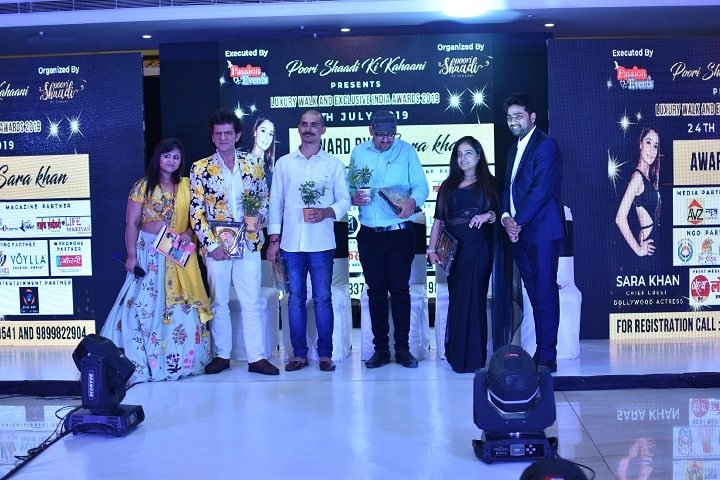 There was a celebrity luxury walk which had all the prominent people walking the ramp like, Mrs Rita Gangwani- the Queen maker, Mrs Ritu Kohli, Rekha Vohra, Sharad Kohli, Geeta Raikwar, Richa Mehta, Minty Chhabra and many more celebrities. Abhishek Tiwary and Surbhi Tiwary founders of Voilla were the show stopper of Celebrity Luxury walk.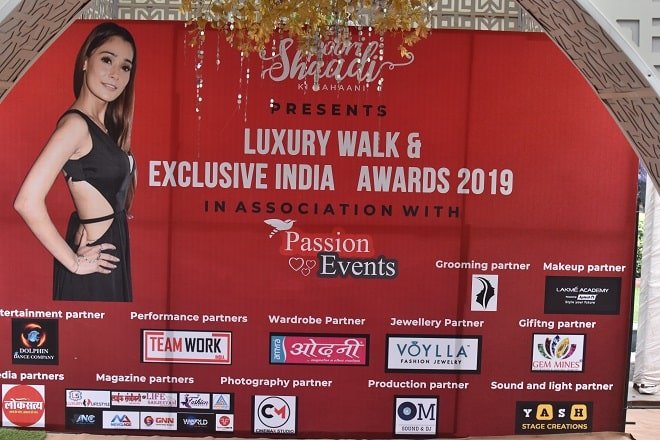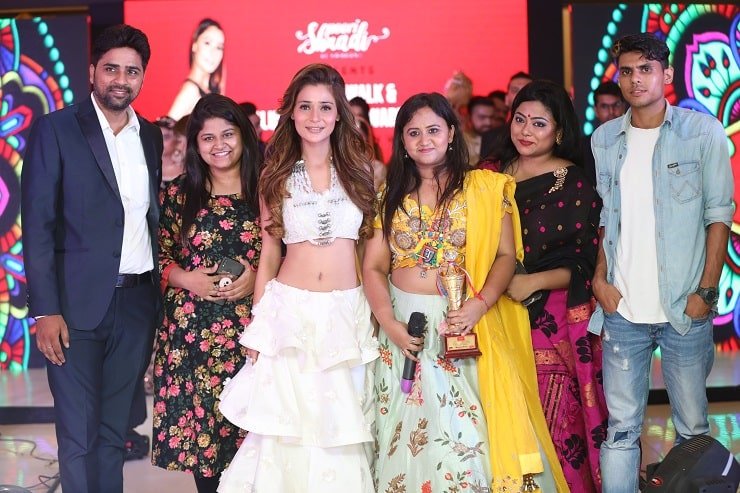 The event Luxury walk and Exclusive India Awards was also graced by Bollywood actress and celebrity model Sara Khan who was the chief guest and the showstopper of the Luxury walk. She awarded the exclusive India awards to many different categories. There was a designer collection walk of 3 designers. Bridal collection from Brand Odhni, Semi Bridal collection from Apsara Fashion Studio and western from Mahesh Chand Collection.
Some of the awardees who received an award by our celebrity chief guest Sara Khan were, Chef Gaurav Chawla, Chef Parth Bharti, Astrologer Sandeep Bajaj, Mukut Dixit, Makeup Artist Khushboo, Amanpreet, Kunal, Urnika Bhardwaj, Varnika Chauhan Best business women award to Kahkasha Fatima. Special Thanks to Keshav Tiwari, Hriju Mayumaa and Triveni Devi.