Mehndi trend has increased not only for hands but has increased for feet as well. Nowadays, the trend of applying Mehendi Design on Legs in different motifs has increased considerably. For the feet, especially the bride prefers mostly filled & detailed designs. But several people have different choices. While the Indian bride applies the best mehndi not only on the hands but also on the feet. Many people apply henna to their feet even.
The way mehndi designs on the palms look very beautiful, the same it looks pretty on legs. So to get the best mehndi motif ideas, we are going to take you to a tour onthe latest Mehendi Design on Legsin this article.
Mehndi Design on soles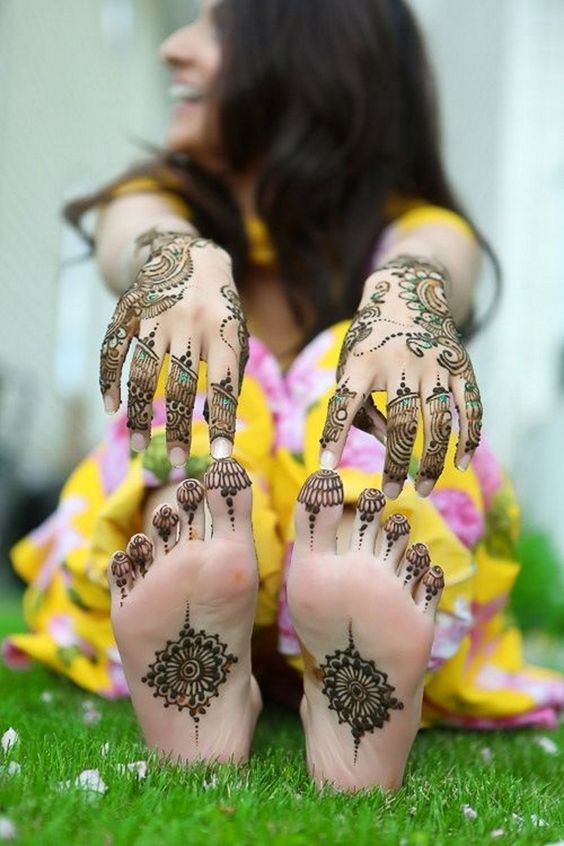 These days the trend of making mehndi dgn is not only on the feet but also on the soles. If you are in the mood for a photoshoot at beach destination then definitely try this.
Leg Floral Design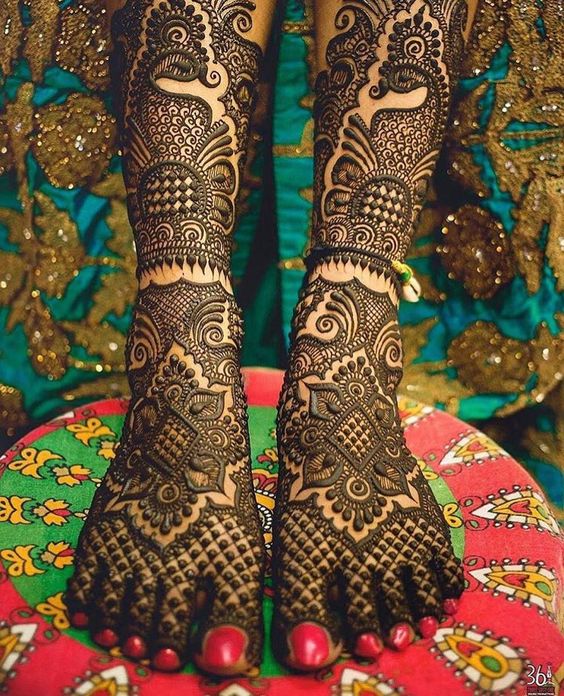 From one of the best design this beautiful Mehendi Design on Legs, we see the floral pattern as well as the composition of the leaves climbing upwards which symbolises a completely, different style of reflection.
Traditional Elephant Leg Mehndi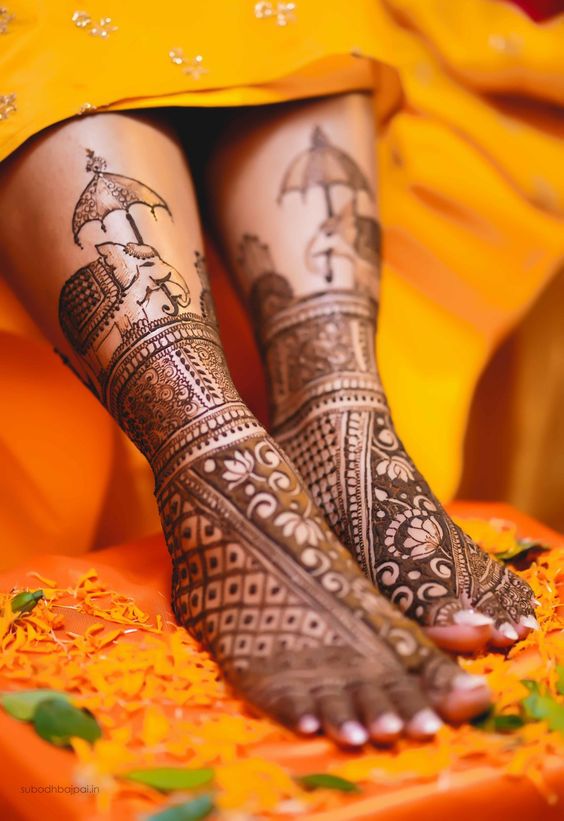 Make your wedding ceremony colourful with more flower designs. This mehndi design adds beauty to your feet. In this mehndi design, we see dark colours in the centre of the leaves and deep outlines around the mehndi which looks very attractive.
Traditional Style Bridal Mehndi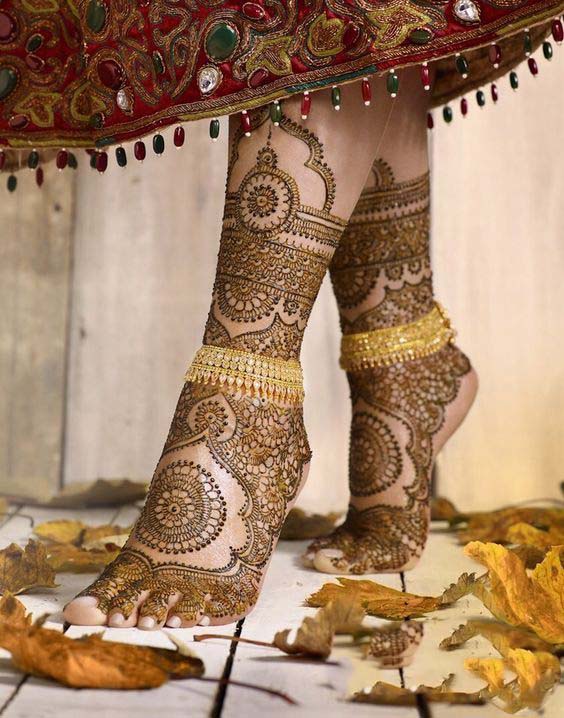 Are you the kind of bride who likes to have a Western design mehndi on her feet? So once you look at this design, it is full of colourful flowers and fabulous designs. Dark shades make this design even more attractive. Make your wedding evening even more dazzling with this mehndi design for the bride.
Peacock leg Mehndi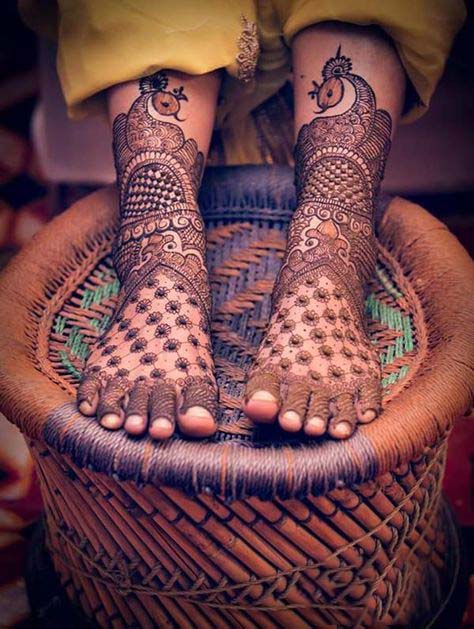 Are you looking for a similar mehndi? So you must see this design once, in which the design of Peacock, dice design, lotus shape and thin leaves are seen. Its design is found from the middle legs to the thumb. In the middle of it, we also see the hanging feather design.
Lotus & Roses with Alta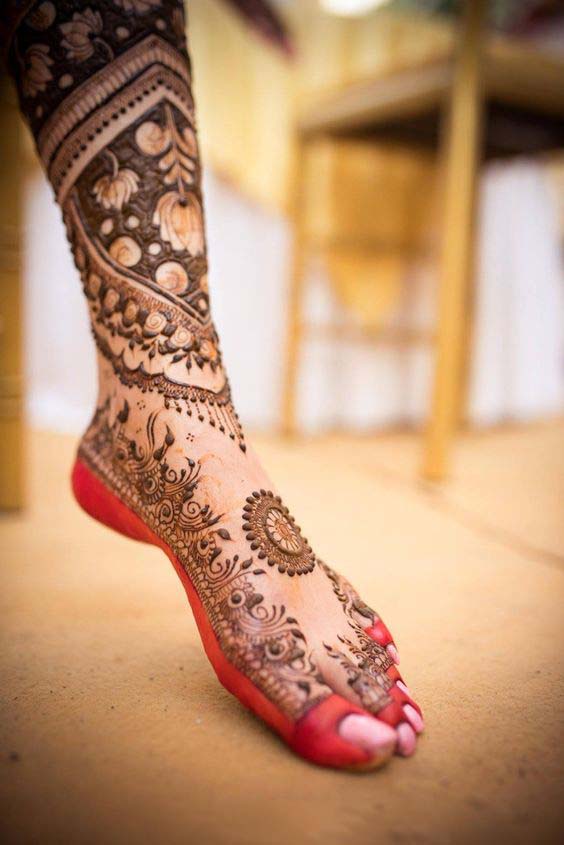 Are you interested in this fashionable design? We can see the design of beautiful sunflower among mango leaves. This Arabic mehndi with lotus & roses. The Alta on the sole works well to provide a traditional look.
The Indo- Mughal look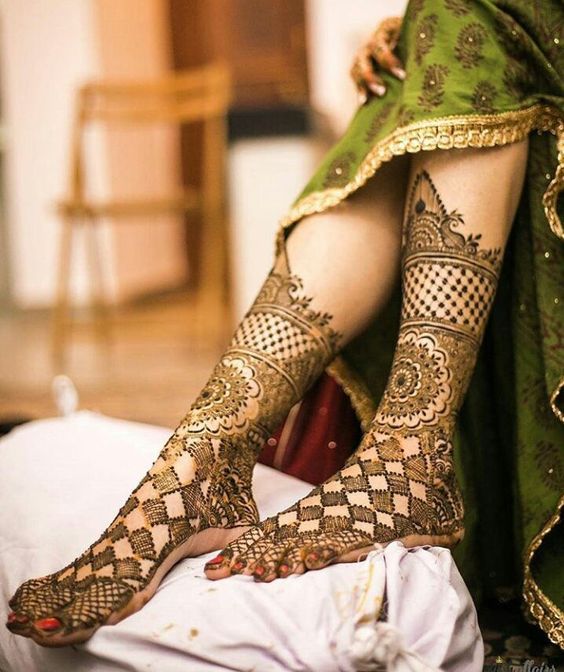 These are filled with tangled patterns and designs. That is giving it a royal look. The entire design looks quite adorable and praiseworthy. Looks great for a wedding function or engagement party. As said, old is always a gold. This will work over every outfit you will wear. These can also be extended, for pretty patterns till elbows.
The Flowery Dots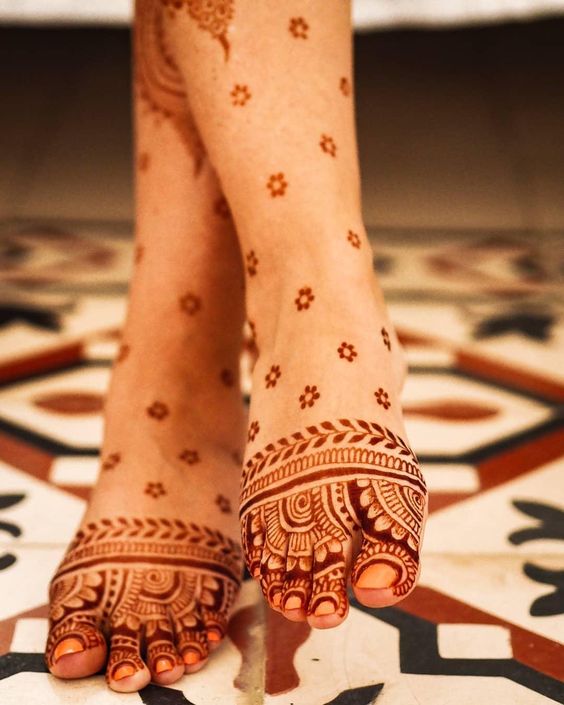 Simple and pretty. This is such a pretty and charming design. Which has tiny flowers in between makes it more trendy and fashionable.
Combination of Flower with Leaves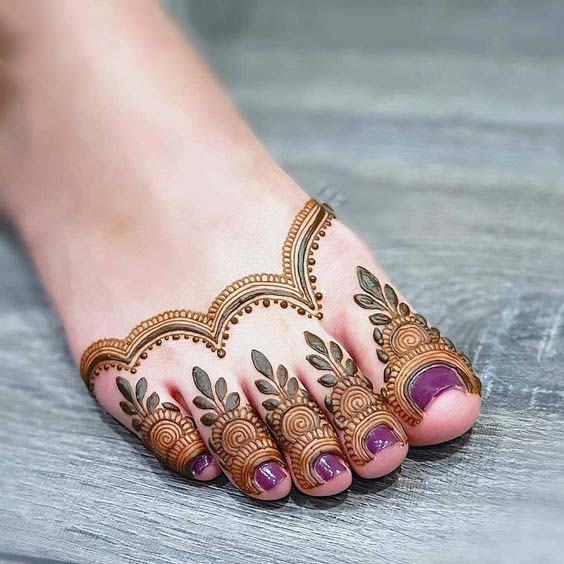 Leaves on the toes & a flower patched from the starting of the thumb look very nice, clear & pretty. This design is quite simple & quick.
The Jhunki Design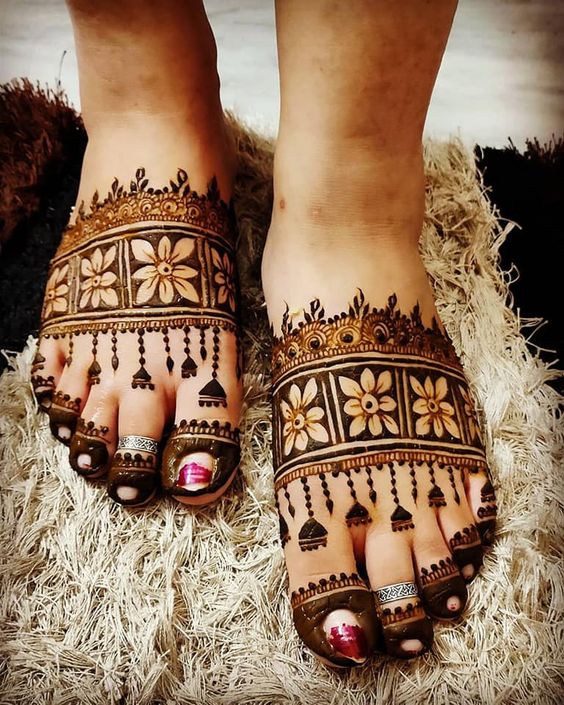 Very creative mehndi design made in accordance with jhunkies.
Light & Dark Combo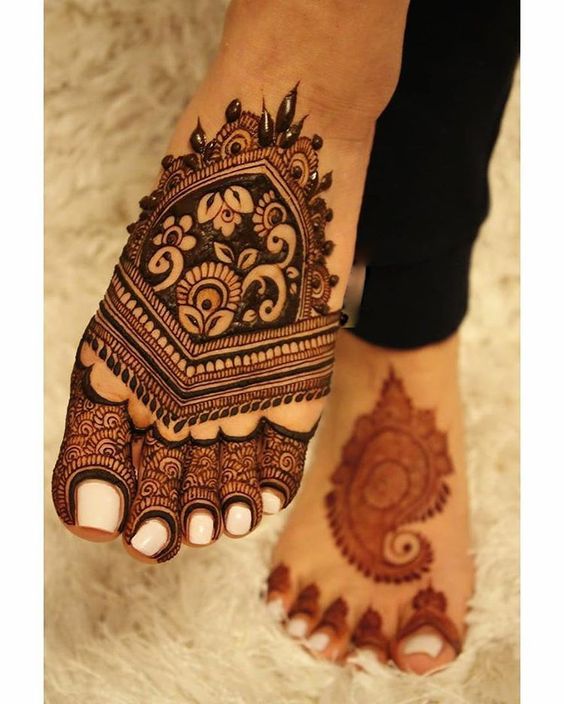 The design is created in the central part, which is gorgeously decorated by blossom design, traditionally blended with modern flowers. The combination of light and dark shadow gives this mehndi an artistic look.
Center Shaded Lotus Design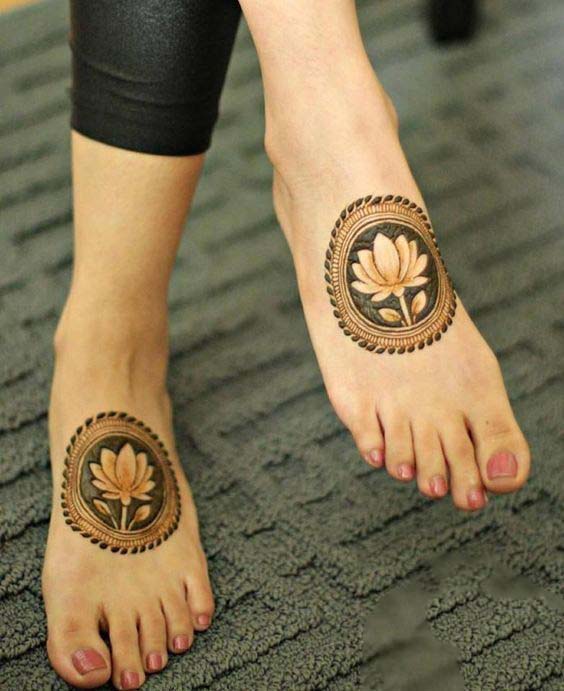 The Lotus in the center has beautifully shaded with blank lotus in between.The lotus is a very relegious flower in Hindu Tradional which will give it a traditional yet sleek look.
Center Lotus Design with Flowers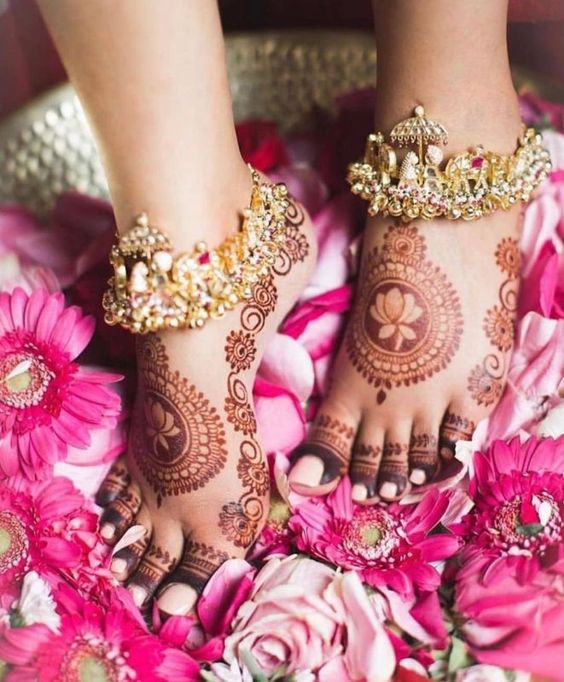 The Lotus gives a royal look to the circle in between. While the patterns on the foot fingers are traditional & charming.
Modern Yet Traditional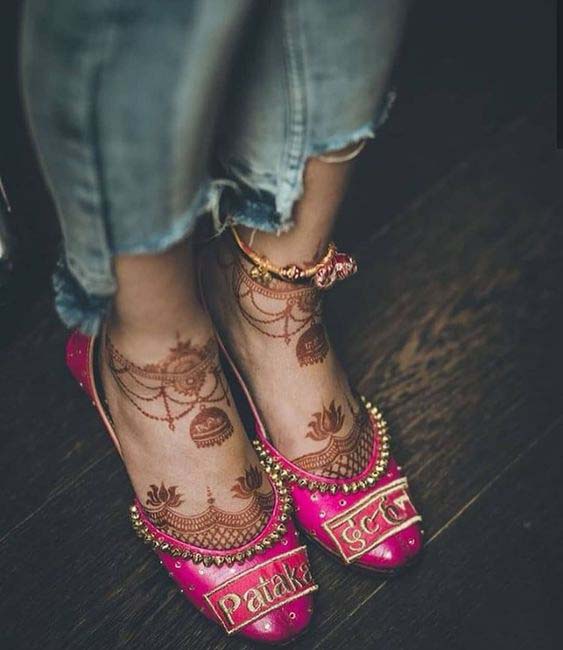 If you want something quick and beautiful. Then this Mehndi pattern with beautiful flower design and traditional design will surely work. This is the most profound mehndi design for ankles.
Traditional - Chained Pattern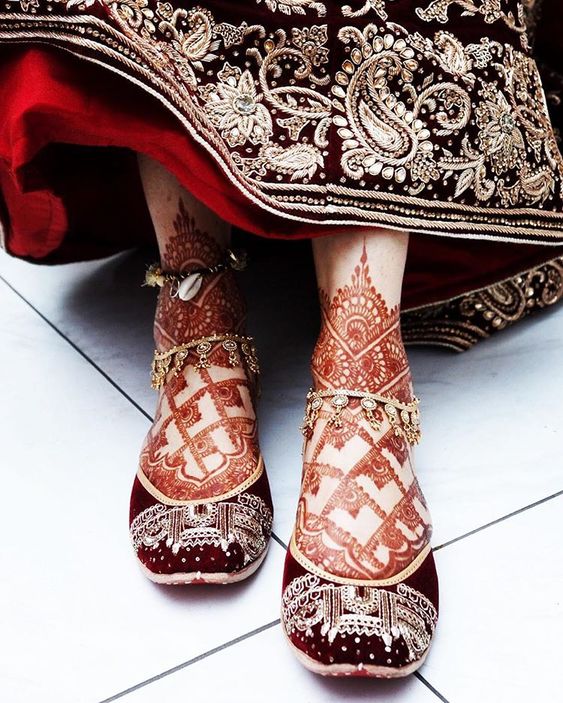 The design is mounted in the central part, which is gorgeously decorated by floral design, traditionally combined with traditional flowers. The combination of light and dark shadow gives this mehndi an artistic look.
The Black Mandala Pattern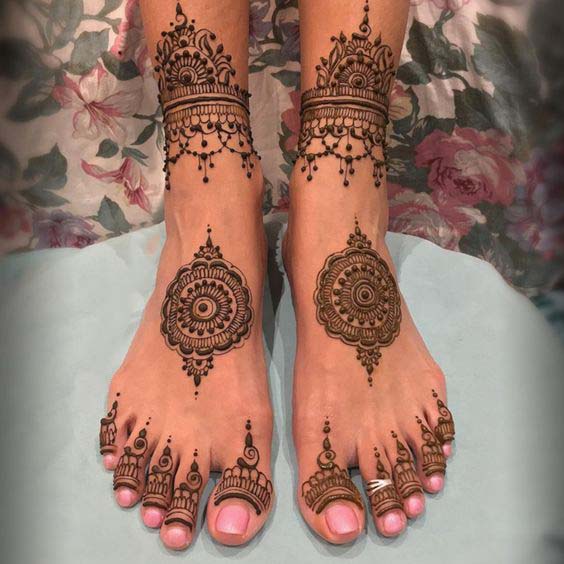 This one is the combination of black motif and mandala pattern which look brilliant on foot.
Mandals on Legs & Feet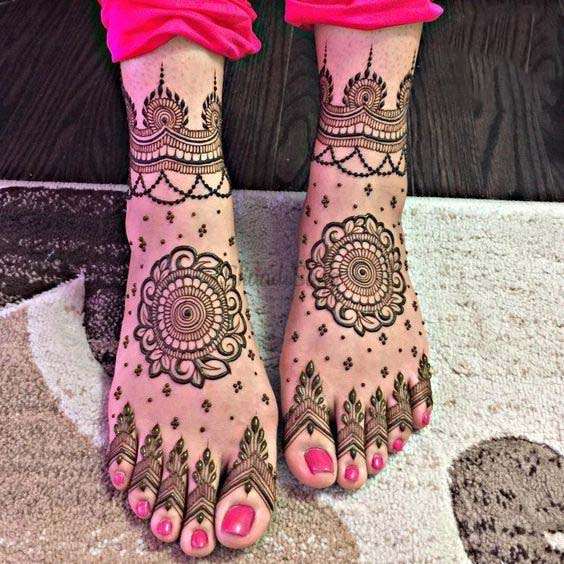 The mandalas are created on the legs & the center of the feet's as well. These are beautiful motifs best suitable for an Indian engagement.
Tiny Flowers with Motifs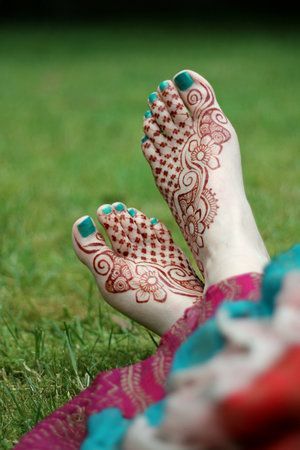 Get ready with your cone quickly and start with the simple design of flowers and mandalas. Make the small part of the foot a matte dots design that looks gorgeous with your fingers.
Center Heart Shaped leg Mehndi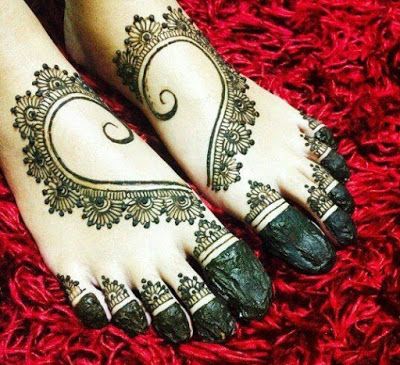 This design has a heart-shaped Mehndi designs for the foot with chained crisscross boxes which look amazing. Its a pretty choice for your engagement.
The Traditional Peacock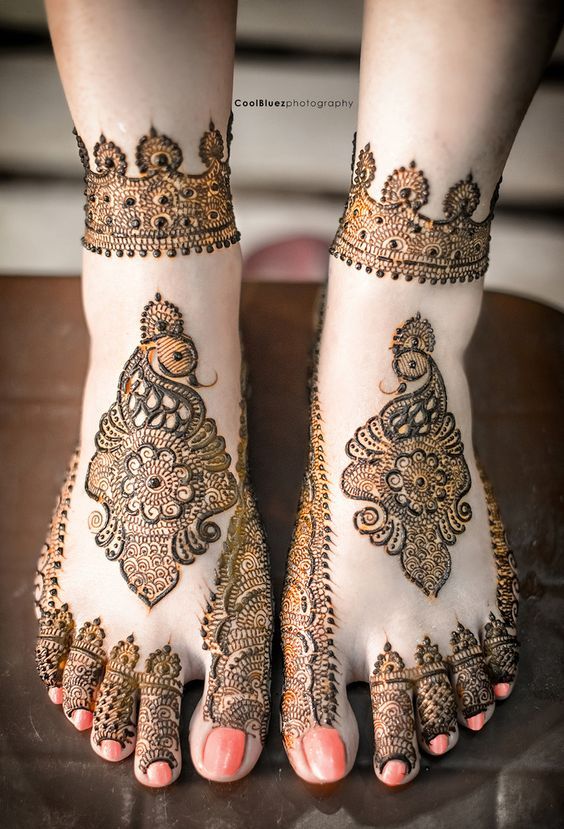 This adorable design is found, with attractive peacock leg design and beautiful structure of flowers. In this, we see the use of thick Heena in the right amount. And finally, we see deep hanging designs which are also considered as its speciality.
How To Apply Mehndi?
Here well you will learn and know how to apply Mehndi in the right way. Before applying Mehndi, pay attention to these steps:
Mix 1 to 3 ml of henna oil in 10 grams of henna powder. Do not use more oil than this quantity. Now your mehndi oil is ready.
Wash hands at least half an hour before applying mehndi. First, wipe your hands with a towel. Then wait until the hands dry entirely.
Do not apply any oil or cream on the palms and feet before applying mehndi after drying your hands. Therefore, before applying mehndi, your hands and feet should be dry so that the colour of your mehndi remains thick & long-lasting.
Applying essential oil(mehndi oil) before applying henna, as it deepens & long lasts the colour of your mehndi.
If you wish to have a beautiful & dark then you will have to give it a little time. One reason for mehndi not being perfectly long-lasting is that we do not give it the right time. It is essential to be patient while applying mehndi so that the design comes out is classic & perfect.
Choose the best mehndi designs and apply it accordingly or you can take the help of somebody who is a pro.
Mix lemon and sugar, make a syrup & apply it on your dried mehndi. It will help to deepen the colour of mehndi. Remember to apply a thick layer of this mixture of lemon and sugar on the dried mehndi and this will make the colour of the mehndi dark brown. (For more tips to dark your mehndi click here)
Now its time to give yourself a patience call & leave the mehndi for 8-9 hours. Try to apply mehndi at night.
Tip: After the henna dries up, wrap the foil in your hands. Foil paper not only makes the colour of mehndi darker & think but also it prevents dried mehndi from falling & creating a mess in your room.
Tell us if this articleMehendi Design on Legs is helpful or not, you can give suggestions by commenting below. Also, share this share it with your friends on Social media.