How To Apply Makeup Like A Pro
There is a lot of different ways to apply makeup but thinking outside of the box is what we are here talking about. If you want to know How To Apply Makeup Step By Step For Beginners With Pictures, then you are on the right track. We are going to share some pro tricks that will seriously take your makeup game to the next level. So let's check it out!
How To Apply Makeup Perfectly
Well, before starting up with the makeup, you first need to choose the right makeup for beginners kit otherwise your makeup won't show up a professional look. So let us begin with some makeup products & tools you must be ready with.
Moisturizer or a Primer
Foundation
Concealer
Contour
Blush
Compact
Eyeshadow
Eyebrow pencil
Eyeliner
Mascara
Lipstick/Gloss
Makeup Brushes
Sponges
Eyelash Curler
Step 1- Moisturize or Prime up your face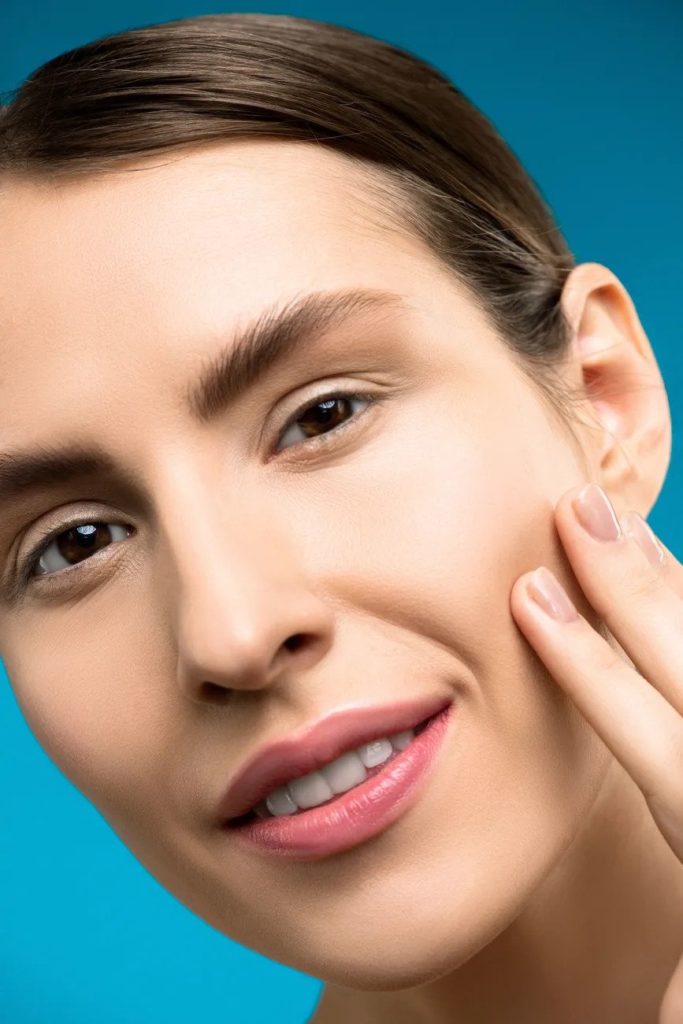 Primer is the most important cosmetic item as it works well to maintain the makeup for long period. This prevents the makeup from deteriorating. Wash your face clearly with water and gently apply the primer on your face especially in those areas where the skin pores are high.
Read Also: How To Apply Makeup For Teens
Bellina Face Primer is one of the best primers, suitable for all skin types.
Step 2 - Concealer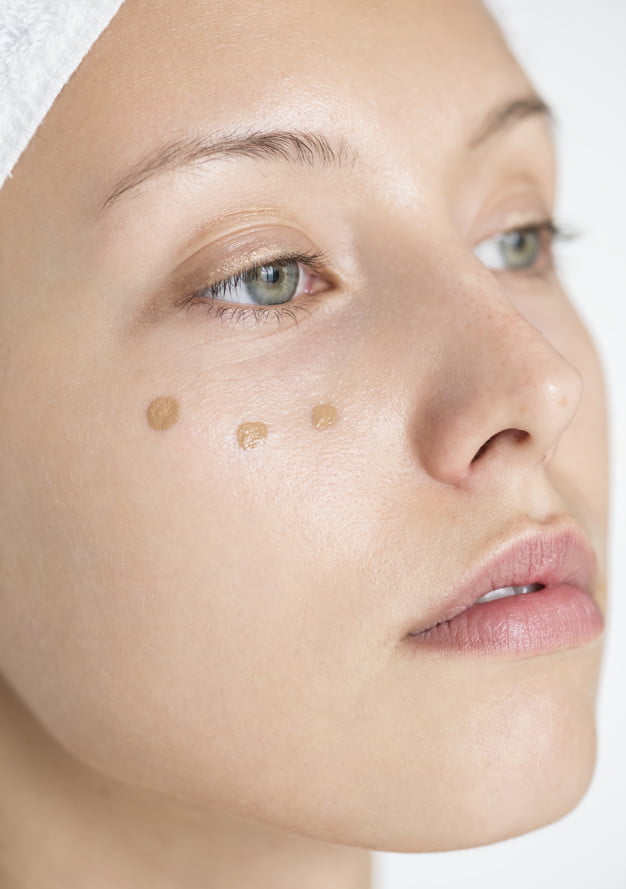 Now apply the concealer well under the eyes and all the dark spot areas of the face. Tip: use a concealer brush so that it blends flawlessly.
The concealer reduces the foundation work by covering the dark circles and dark spots and giving the skin an 'even' tone before applying the foundation.
Buy Products here:
Step 3- Apply Foundation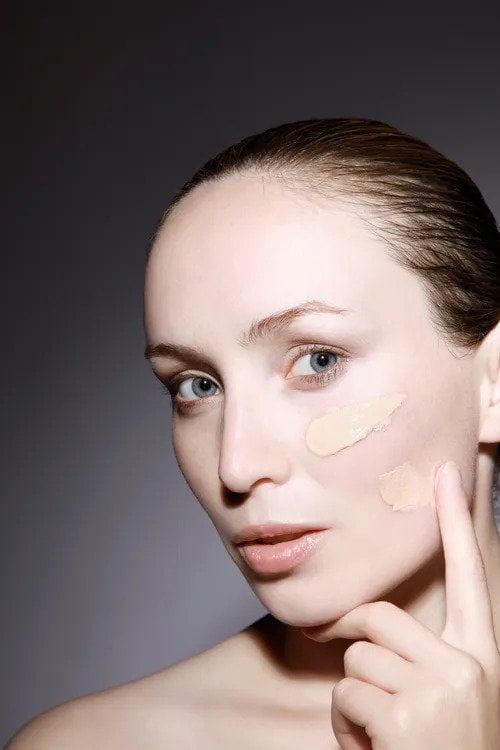 The third step is to apply the foundation using a sponge or a foundation brush. Choose your foundation carefully according to your skin tone. Using the wrong foundation can spoil your entire makeup.
Tip: For dry foundation, use a sponge to apply it, but if the foundation is liquid then using a brush will help you pretty well.
Buy Products here:
Step 4 - Compact & Set you makeup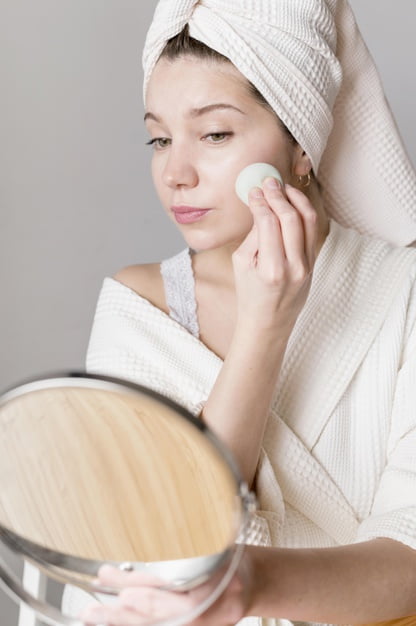 Its time to set your makeup with a compact or a loose powder but using a brush professionally. After completing step 3, apply compact powder on your face using a Blending Makeup brush to set your makeup.
Buy Products here:
Step 5- Contouring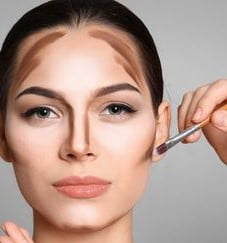 Contouring is a major part of professional makeup. Contouring gives you the lines and curves to your face. It is don to define, enhance the structure of your face and body parts.
Using a contouring brush, take a dark contour and make a 3 on both the sides of your face, starting from your forehead to your chin area.
Buy Product here :
Step 6 - Blush up you cheeks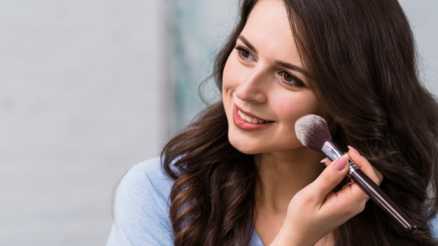 Use a blusher-brush to apply it just under your cheekbones and up along your hairline. This will add a twist to the apple pf your cheeks, making them rosy.
Buy Best Products here:
Step 7 - Eyeshadow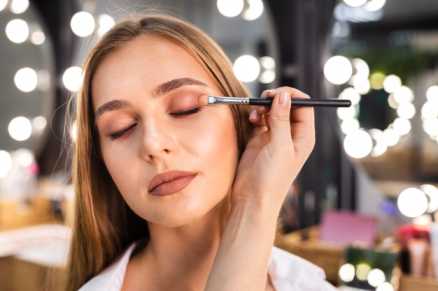 When it comes to the eye, the eyeshadow plays an important role in making your eye glitter. Depending upon your outfit, try to take an eyeshadow accordingly.
Read Also: 7 Steps to Get Stunning Arabic Eyes Makeup
Buy Best Products here:
Step 8 - Highlight your Face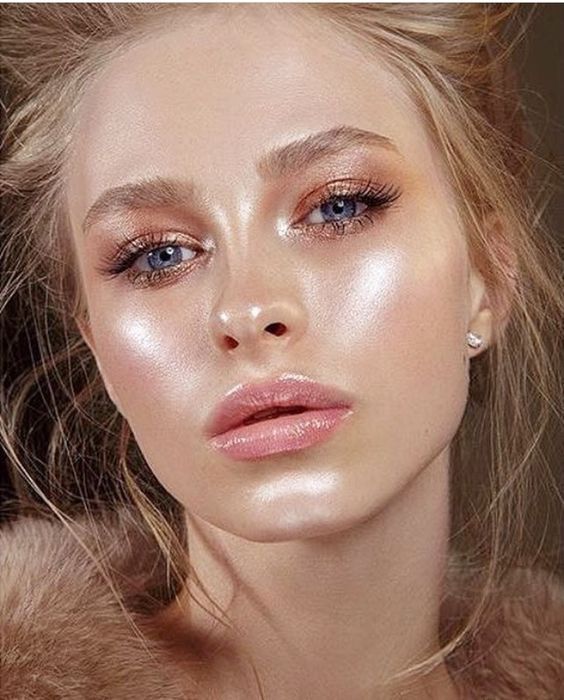 Highlighter is applied to the high points of your face to bring out the best features in you. It will complete your face makeup like a pro.
Step 9 - Prep your eyes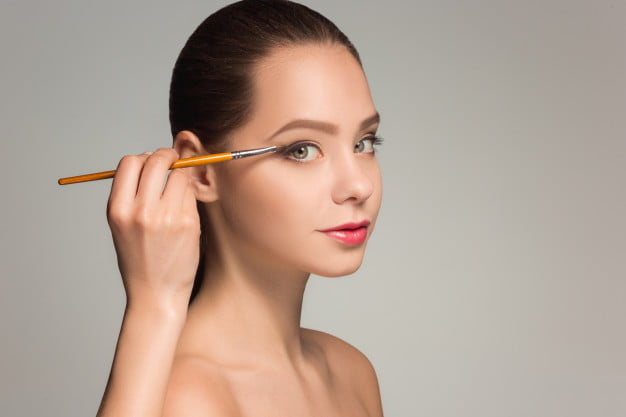 Giving a sleek look to your eyes with a deep bold eyeliner is another important part of a pro makeup. Take a pro eyeliner and slowly make a line starting from the inner corner of your eye and drop it to the edge of your eye. Confused? Don't worry Learn How To Apply Eyeliner Perfectly For Beginners
You can choose Best Pencil Eyeliners Available In India to totally transform your beauty to a new level. Generally, people ask for which eyeliner should they choose. We have given some suggestion below.
Buy Best Products here:
Step 10 - Apply Mascara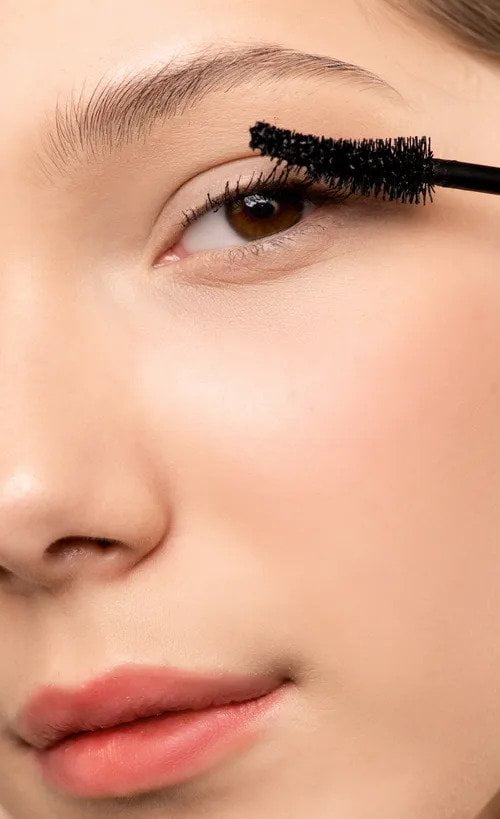 Add a Mascara to your lashes and let it dry for a minute. Now curl it using an eyelash curler. Doing so will add a definition to your eye makeup.
Buy Products here:
Step 11- Lipstick or a lipgloss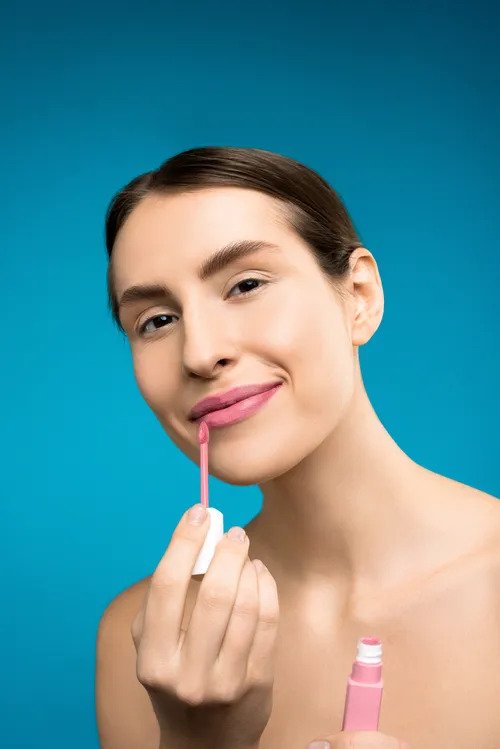 The last step is to add pop to your lips by applying your favourite lip colour. But remember that it goes with your outfit. First, apply a pencil liner to around the edge of your lips then add on your lip gloss now here you go. Tip: Find the right shade according to your skin tone.
Buy Pop Lips Colours here:
Hopefully, the Blog How To Apply Makeup Step By Step For Beginners With Pictures listed above will & make your makeup experience easier. For any query simply comment on the comment box.