Best Mehndi Design In Tattoo
We have brought the Best Mehndi Design In Tattoo which are trending. Look at the design in the list below and get something new from them. Mehndi plays an important, role during Indian rituals & wedding ceremonies and many festivals. It is not less than any jewellery for brides. Women fill their hands with beautiful and attractive designs. We have brought a complete collection of pretty and elegant designs for all women who love mehndi. Mehndi design has become increasingly popular worldwide for many years.
The popularity can be the fact, that women around the world are using it as a temporary tattoo on their skin. So with the changing pattern, you also get ready to change your hand mehndi design and mesmerize others with your pretty tattoo mehndi designs. In this post, we are going to help you find the best mehndi designs in a tattoo that are in trend. And remember that henna designs or tattoos are not permanent, so go ahead and add some charm.
Sharp-Styled Mehndi Pattern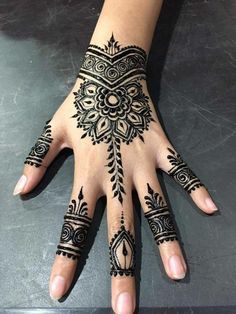 Add Perfect Touch to your look with this sharp-styled mehndi pattern. Beautiful leaf motifs surround the mehndi design. This kind of design is perfect for any Indian occasion and will look extremely beautiful with any outfit.
Traditional Mandala Mehndi Design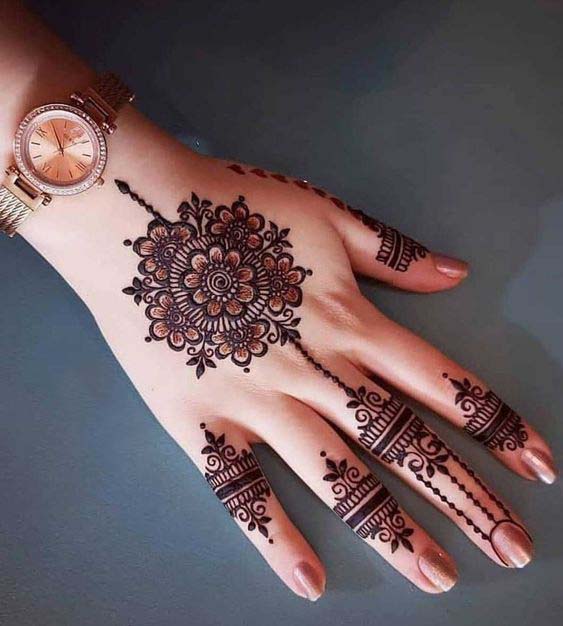 Beautify your feet with a traditional mandala pattern. Such designs are mainly in circular mehndi patterns. It is also a popular design. The mandala also has floral motifs and leaf patterns to make it more attractive. This design is perfect for brides who want to have a simple and beautiful design.
Old Paisley Pattern Mehndi Tattoo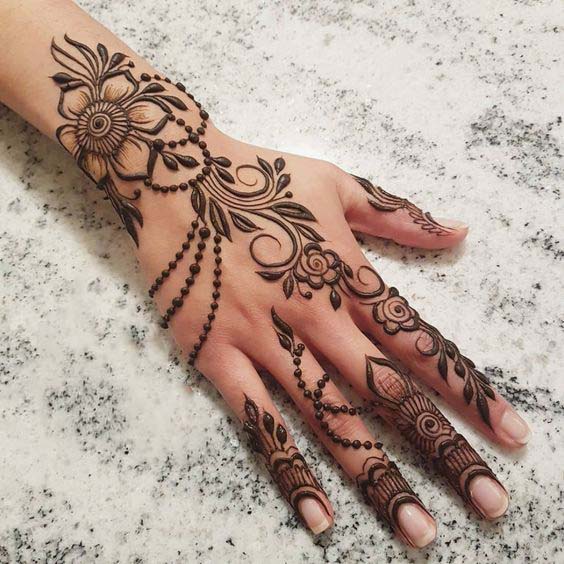 You can go with the old paisley pattern and believe me, you can never go wrong with paisley designs. The design is an intricate mix of different designs with diverse floral designs and spiral leaf designs around the paisley pattern and ending with beautiful dots.
The floral motif Tattoo design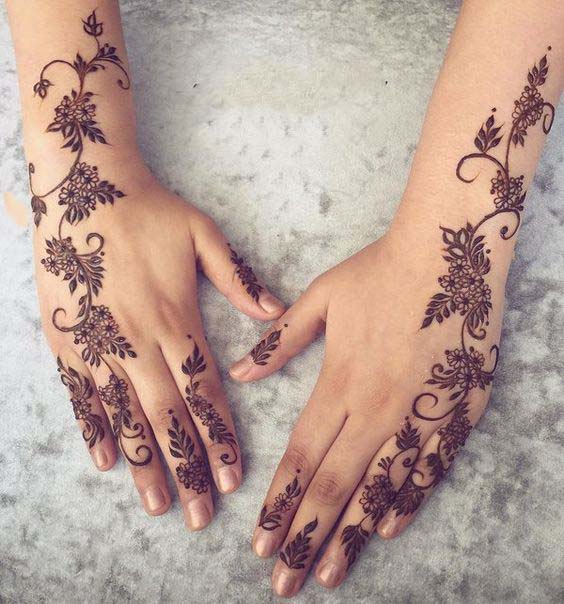 The floral motif is full of bunches with a leafy pattern flowing along the edges. The texture of flowers on the hands looks very beautiful and delicate. This pattern, can also be done on hands. You can match the henna design for legs with your hands.
Shaded Tatto Net Mehndi Design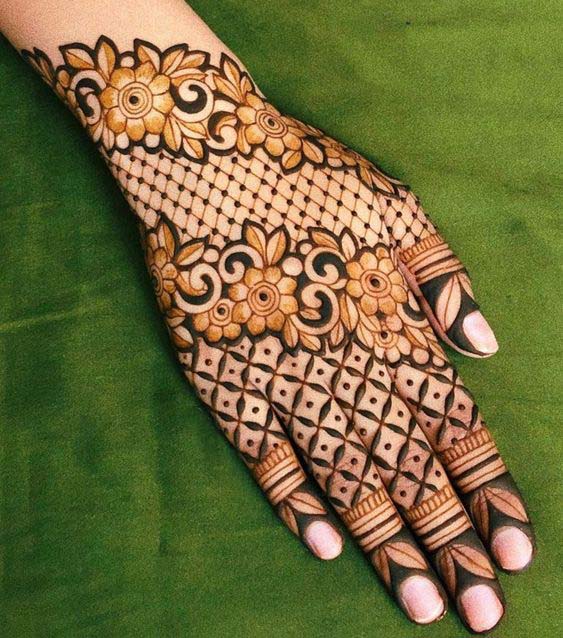 This henna tattoo is spreading freshness in itself. It is also very simple with a simple design and probably takes very less time to make. This henna net tattoo design is full of variations with floral texture and paisley design and small dots give it a soft look. The entire design is simple and captivating to the eye.
Beautiful mehndi with flowers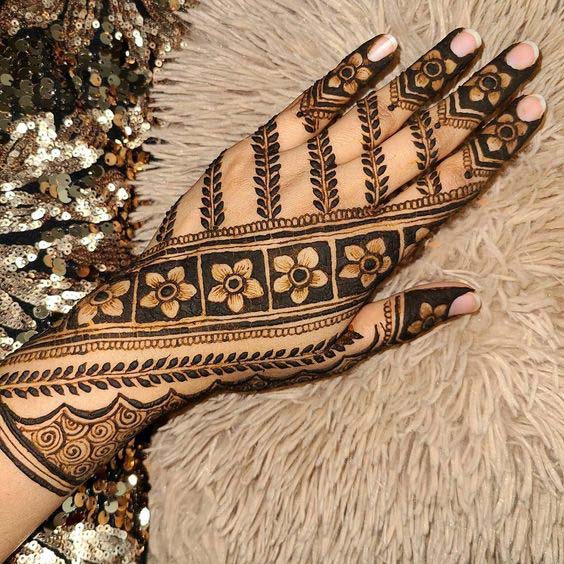 This is a very breathtaking floral design. This design is filled, with beautiful flower patterns. This mehndi design for feet is attractive. It looks even more beautiful with thin small leaves and adorable points, with a leafy end at the bottom of the foot. Nowadays everybody is loving this beautiful design for the feet. This design can also be applied to hands.
Simple and Beautiful Net Mehndi design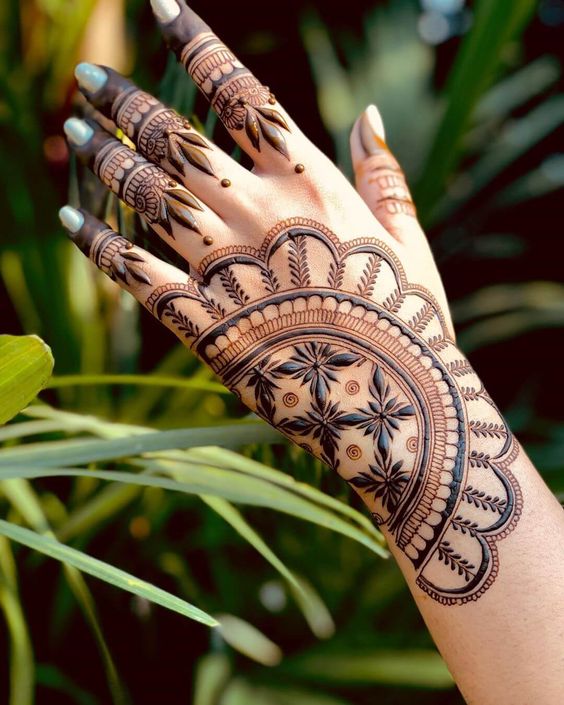 You need a simple and beautiful mehndi design to make your hands fabulous for any function. If you don't like mehndi too much, then you can go with this simple mehndi pattern. This mehndi design is filled with beautiful floral motifs and has a circular half sun design on the top. This kind of henna tattoo design is enough to fascinate everyone's eye. The choice of such a design is better for any occasion.
Pretty Dark Mehndi Design Tattoo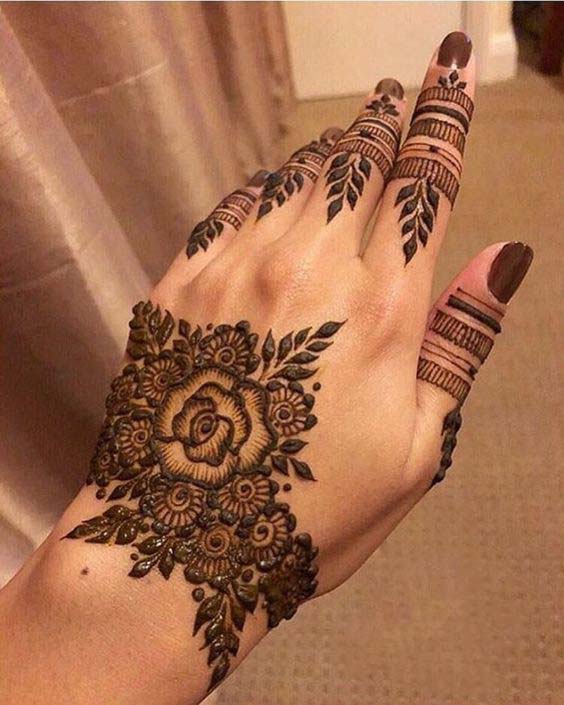 This mehndi design is simple and elegant. The special feature of this mehndi is that you can extend the design by adding more flower, leaf and bindi motifs to it and it can also be applied, in the hands. The main focus of this design is the work done correctly & it fills your entire hand with mehndi. This type of mehndi tattoo design is perfect for Indian ceremonies and various functions.
Spiralling Mandala Motifs Mehndi
The spiralling patterns which are very spectacular in appearance, we are becoming crazy about them too. It has several circular motifs in different patterns and the spaces left blank are giving the design a better look.
Heavy Tattoo Mehndi Designs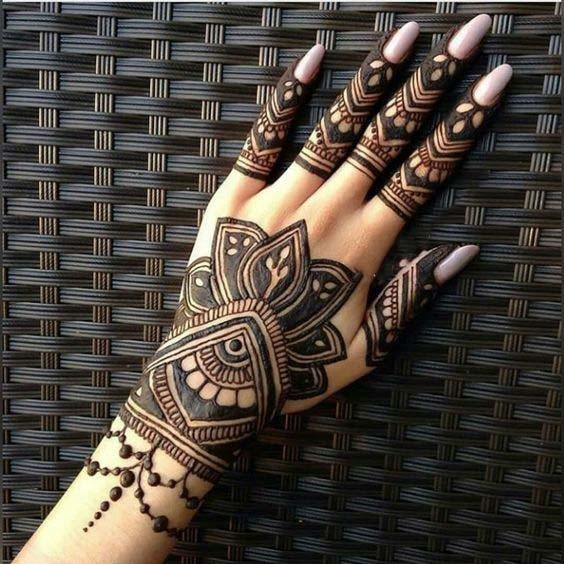 Do you like to have heavy mehndi designs? Then what do you have to say about this great, design? This beautiful foot mehndi design with a floral pattern of paisley and spiral shape is very luxurious. If you like heavy work tattoo mehndi, then you can go with this mehndi.
Lotus Mehndi Design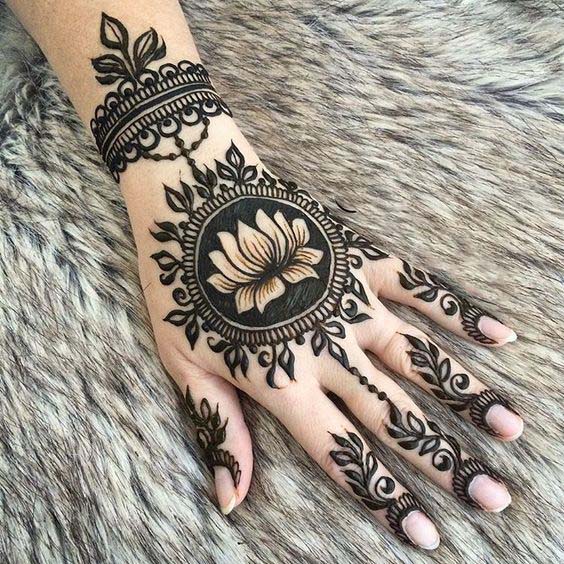 The design is quite simple and looks stunning. It is best to apply at the time of marriage. An amazing combination of various floral motifs. This design consists of lotus flowers, lotus buds, lilies and a finely created patterns of flower mehndi design.
The Shaded Mehndi Motif For Wedding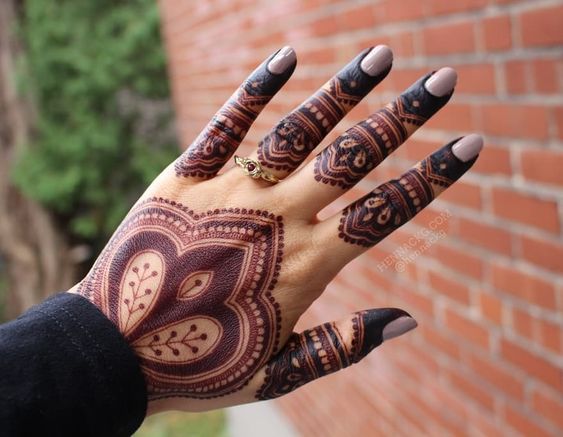 This design is a heavy mehndi look which suits utterly on Indian brides. These designs cover the entire hand, making the brides hands look very beautiful.
The Two-Fingerd Mehndi Tattoo Design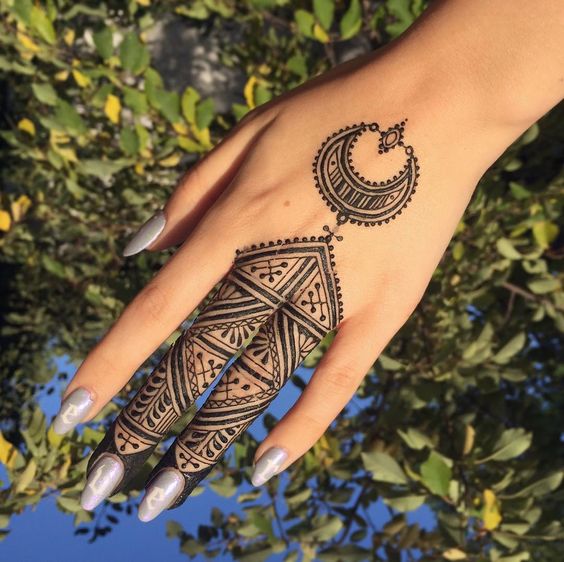 This is a mehndi tattoo design which is sleek & trendy. As you can see only the two fingers are covered with mehndi else are left bare. This design is good to go with any traditional & western outfits.
Classy Tattoo Mehndi Design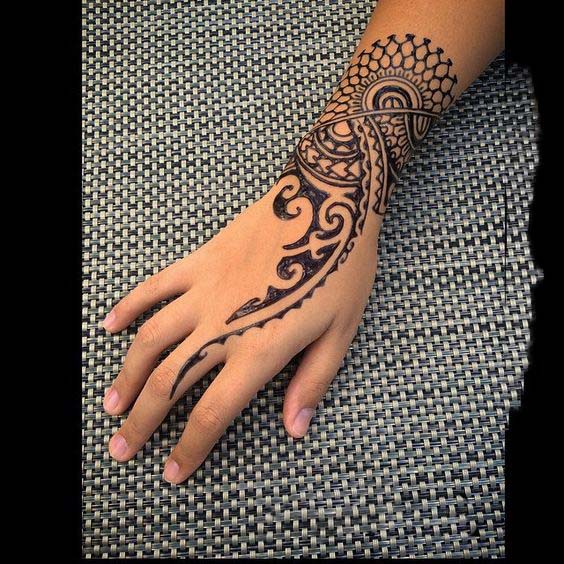 This on is the stylish & classy tattoo mehndi design made for people who love to wear trendy & stylish designs.
Black Mehndi Tattoo Motifs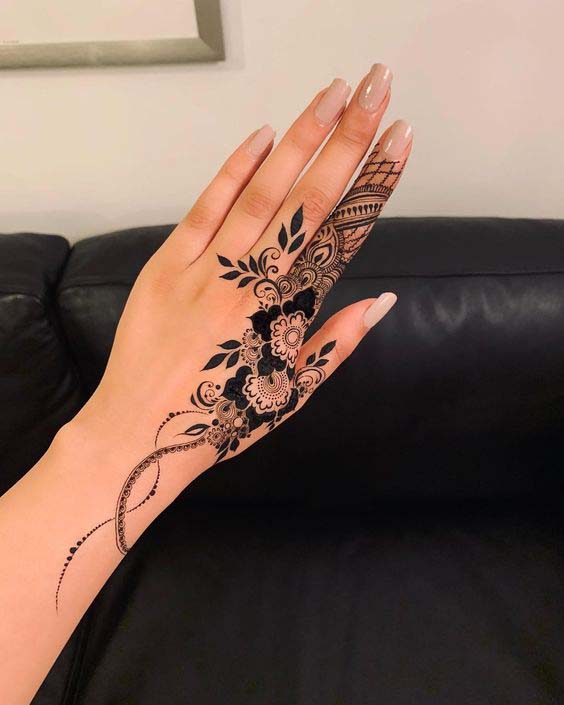 These designs are known to show minimal design near the brides fingers. Which gives a beautiful look. This pattern is engraved with architecture and floral motifs.
Chained Squares Mehndi Tattoo Art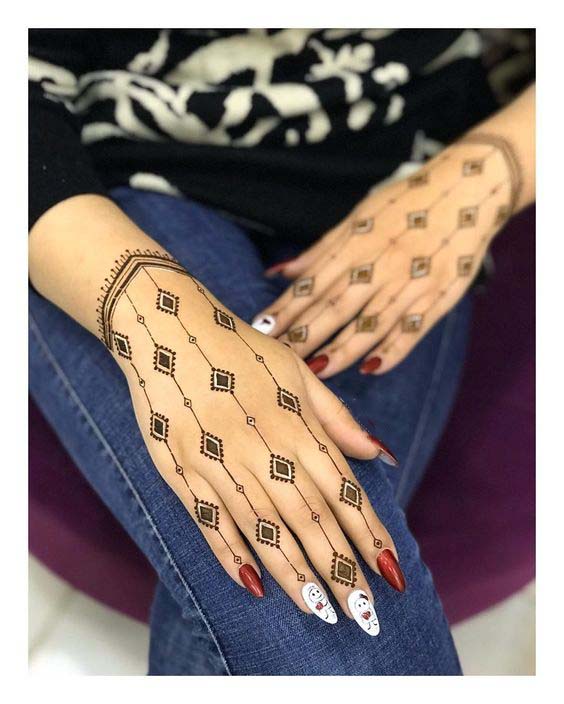 This design is unique & eye-chache. These designs help in attracting attention to the bridal jewellery. Which can be engraved, with the prop mandala.
Hopefully, the article Best mehndi design in tattoo listed above will make your experience easier. For any query simply comment on the comment box.