Best Makeup Tips For Zoom Meeting & Much More!!
Since months lockdown is in current throughout the country to prevent the coronavirus (COVID-19). People are working from home and all meetings are happening on ZOOM application because of the Covid-19 situation. Due to this people meet and conference online. Therefore it important that you present well in front of the camera for this we came with the best makeup tips for zoom meeting.
Best Makeup Tips For Zoom Meeting
Light makeup should be on the reels during the video call. Heavy makeup will not work for video calls. So, for a perfect light makeup for Zoom calls, you will need few makeup products. Today, we are providing you with some best makeup tips for zoom meeting that will accommodate you to create the most flattering look.
1. Glowing Skin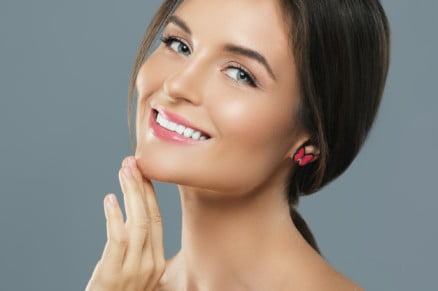 When it's time for you to get on ZOOM video call & If you want your skin to glow naturally, then you must follow these steps to get glowing skin for zoom video call.
Steps
Wash & clean your face
Apply concealer wherever you find dark

spots, circles or patches

. (Applying concealer which will hide your dar circle & also help you reduce the redness on your face as well.)
Adding on aSERY Flashlite highlighterwill give you glittery shine on your cheeks & curves.

Tip:

Remember not to highlight too much else it will look too shiny and can ruin all your makeup.
| | |
| --- | --- |
| Product | Buy Now |
| SERY Flashlite highlighter | Click Here |
2. Make your cheeks plum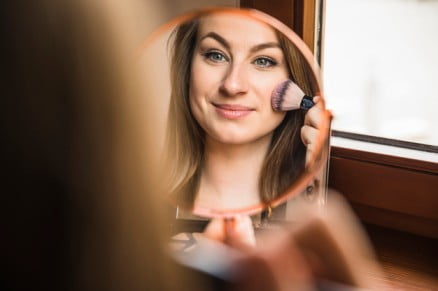 Try to add on someblush shadessuch as pink, light orange, sandy rose or whatever blush matches your skin.
Try to play with colours that are a little brighter than your usual shade.
Make the apple of your cheeks with the help ofLakme 9 To 5 Pure Rouge Blusher, Coral Punch.
The matte shade of the lakme 9 to 5 pure rouge blusher is easy to apply with its pure pressed powder formula and soft-in-built blusher.
3.Shape your brows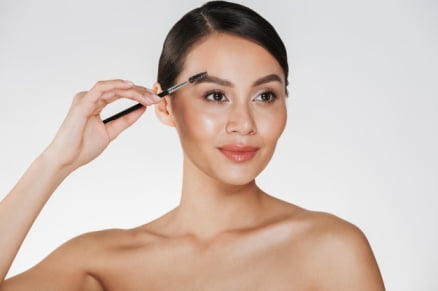 Your eyebrow is one of the prominent features on your face. The eyebrow can add charm to your face therefore you must shape up your brows and fill the gaps makeup them dense. You can use aneyebrow brushalong with aneyebrow powder.
4. Glam up your eye & lashes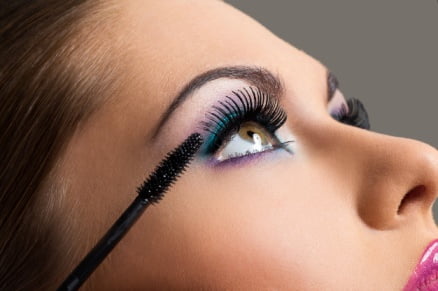 Do not make your eyes fill with too much makeup, otherwise, it will look very messy.
Make sure that you apply a few coats ofmascaraandeyelineror aKajalwhatever suits you well & easy. These lengthens, darkens and lifts lashes in one go.
5. Pop up your lips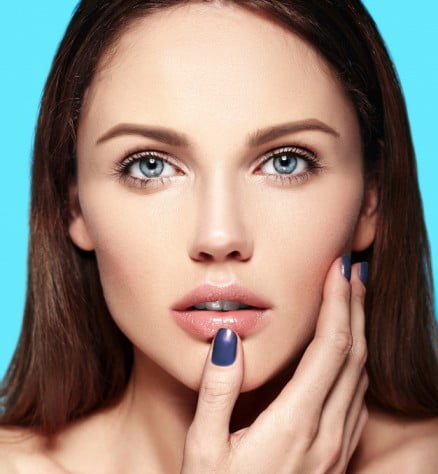 A light colour lipstick will give you a natural look. You can apply light pink and light brown lipstick or can go for anude colour pops. After applying lipstick, you can also apply any lip gloss to make your look great.
6.Hairstyle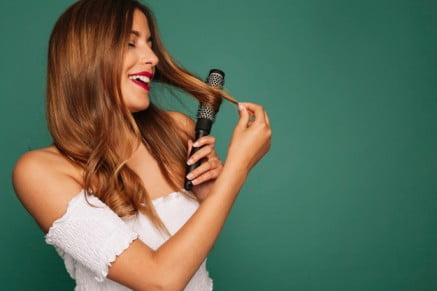 During a ZOOM video call, It is also very important to have a good hairstyle with makeup. If you want to wash your hair with ashampoothat suits you but do it at least 5 hours ago a video call. In case you wish to open your hair during a video call, just groom up your hair a little bit and apply someserumon your hair, comb them & make them look neat & tidy. While at the same time, if you want to tie your hair then you should go with some trendy hairstyle.
ZOOM VIDEO TIPS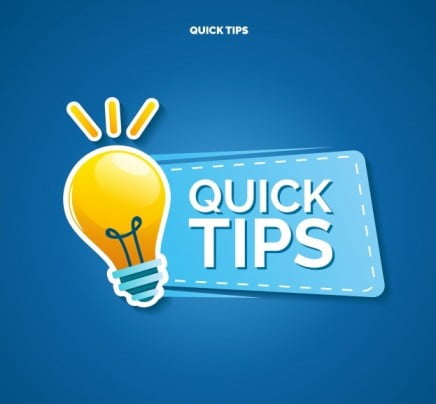 1. Light
During a video call, you have to pay attention to your look as well as light. At the time of the video call, you can keep your face towards the light and set the camera so that your face does not get dark. There are many types of Ring lights available in the market. Nowadays, it is better to buy them online. Take care not to light directly on your face.
2. Use Filters
If you do not have time to do makeup for zoom call, then you can also use filters. During the zoom call, you can use many types of filters present on the zoom app. You can use filter available in zoom app that is 'touch up my appearance.'
3. Check your teeth
The camera sees all. You wouldn't want to shine your yellow teeth in front of others in a zoom meeting, it's embarrassing. That's very important to floss your teeth and brush them or use any mouth cleanser to make them shine during a video call.
Frequently Asked Questions (FAQ)
Q.1)Why do I have dark circles all the time?
Ans. We have genetics, allergies and/or lack of sleep to thank for the darkness. Your best defence against under-eye circles are allergy medication if you need it, more shut-eye and a colour corrector under your concealer to neutralize the darkness and allow you to use less concealer in the end. If your under-eye circles are red or purple, choose a yellow corrector, if more blue/brown, go for peach or apricot tones.

Q.2)Why do I need more than one eye-shadow brush?
Ans. If you try to use one brush for all shadow colours, your results are likely to look muddy & mixed-up while using the brush more than one, you will find the shadow that overwhelms your eye.

Q.3) Should I wear an eyeliner underneath my eyes?
Ans. Yes, ofcourse you can! If you have deeper set eyes then drawing a line underneath your eye can make them appear smaller than they are.

Q.4)How can do I make my eyebrows look natural?
Ans. Never make the mistake of using a black liner in your brows. It will totally be a blunder. For a styling, your brows naturally use powder and a shade of dark brown that is one tone lighter than your natural eyebrow, now with gentle hands, apply using an eyebrow brush.
Q.5)Should the eye shadow colour match eye & outfit?
That depends on your liking. Your outfit & eyeshade doesnt have to match. Sometimes it comes to be out of look & fashion. Therefore you can experiment with different colours that will compliment your eye colour and your clothes too.

Hopefully, the article The Best Zoom Makeup Ideas That Look Flattering on Literally Everyone. listed above will & make your makeup experience easier. For any query simply comment on the comment box.