Your work is a reflection of yourself
The Crazy Tales picks an amusing story about one decisive lady, Madan Puneet, from among a multitude of inspiring stories. Let's take a look at how she's forming her dreams and how it could inspire others.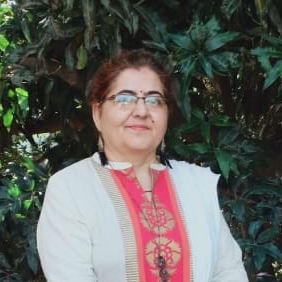 We had a detailed conversation with Ms. Madan Puneet, who is a Home Science Teacher in Govt. School Chandigarh, and done Masters in Clothing and Textile from Govt. Home Science College Chandigarh.
Because of her dedicated efforts and participation in the fields of education, fashion, and craft, Ms. Madan Puneet is recognized as a "Legendary Person in Multi-Tasking.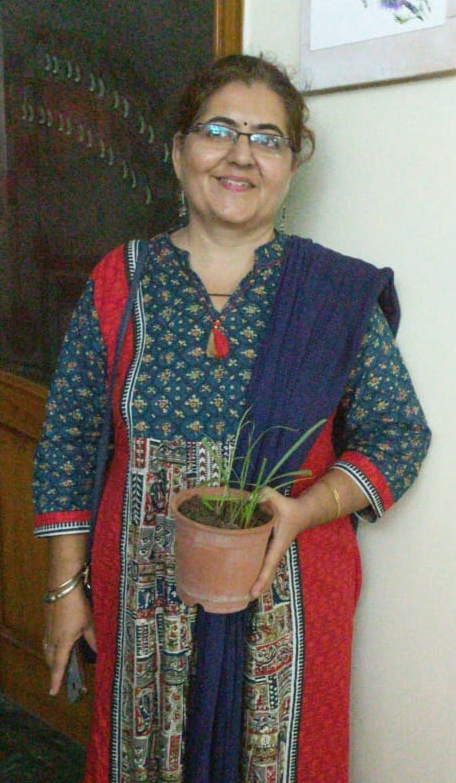 When we asked Ms. Madan Puneet to introduce herself, she responded, I belong to a family of scholars and doctors. Art is the genetic endowment that comes to me as an inheritance from my ancestors. Since early times (childhood) I have been engaged in learning and development of different creative artworks, drawing, and painting.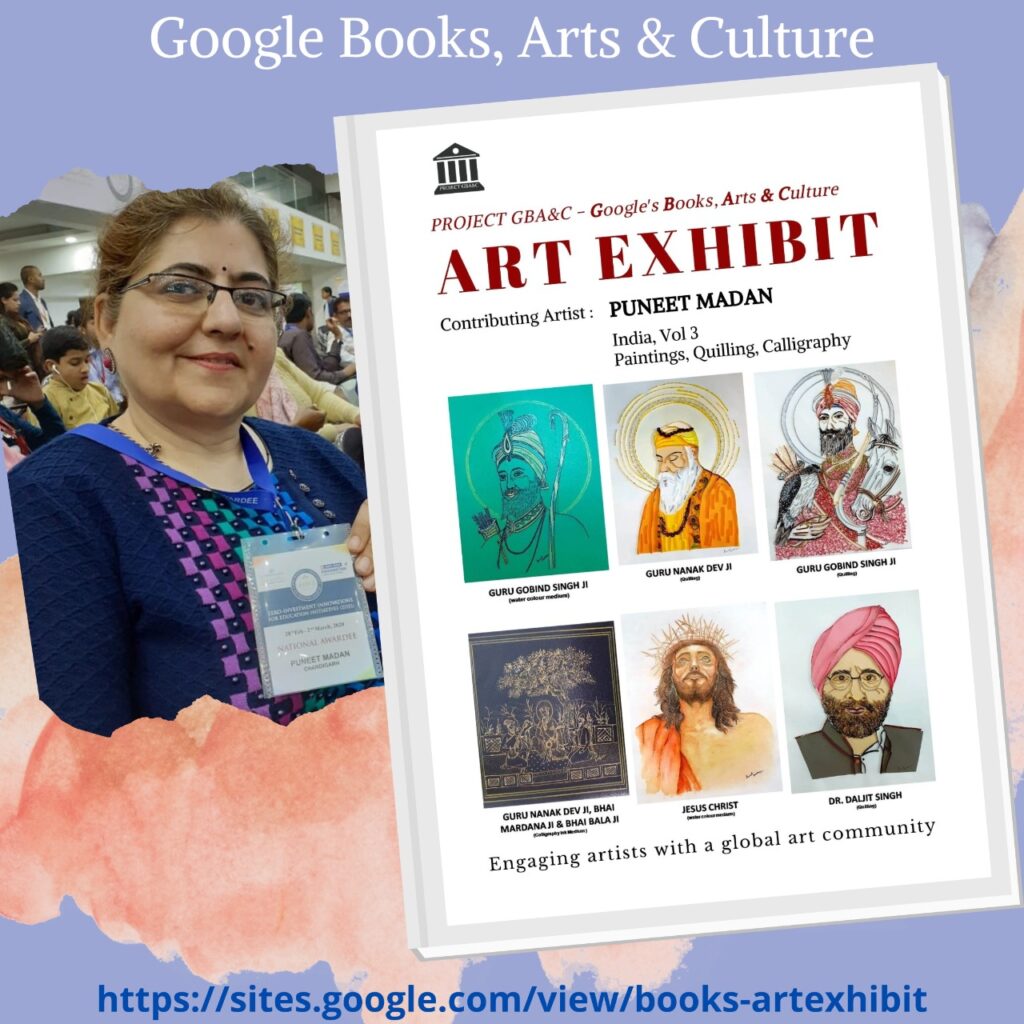 I keep myself involved in multiple programs in the field of education, art, and craft. My devoted efforts have many media and internet coverages on me for the last many years. Earlier in 2002, I was known as Queen of Crafts, but today I am known as Legendary Person in Multi-Tasking and recently as 'Queen in Innovative and Creative skills'. My innovative works, participation in different webinars, workshops, seminars, Art, Science, and Environmental Science Competitions and Exhibitions has brought to me laurels in the field of art, education, and teaching at State, National and International level. My artworks, in quilling and calligraphy art material have also been selected by the BRAVO International Book of World Records Asia Sub-Continental 2020 and Google. My three Volumes of eBooks on Art Exhibit (Volume 1, 2 & 3) (2020- 2021) have been published in it.
When we asked her about her family and relationships, she added, I feel proud to be a woman blessed with high caliber and a member of a famous and devoted family. I have faced a lot many challenges in my life at every step but I have always faced them with a positive aspect in my life- ' I will not lag behind'. My parents have always guided me too at every step till date.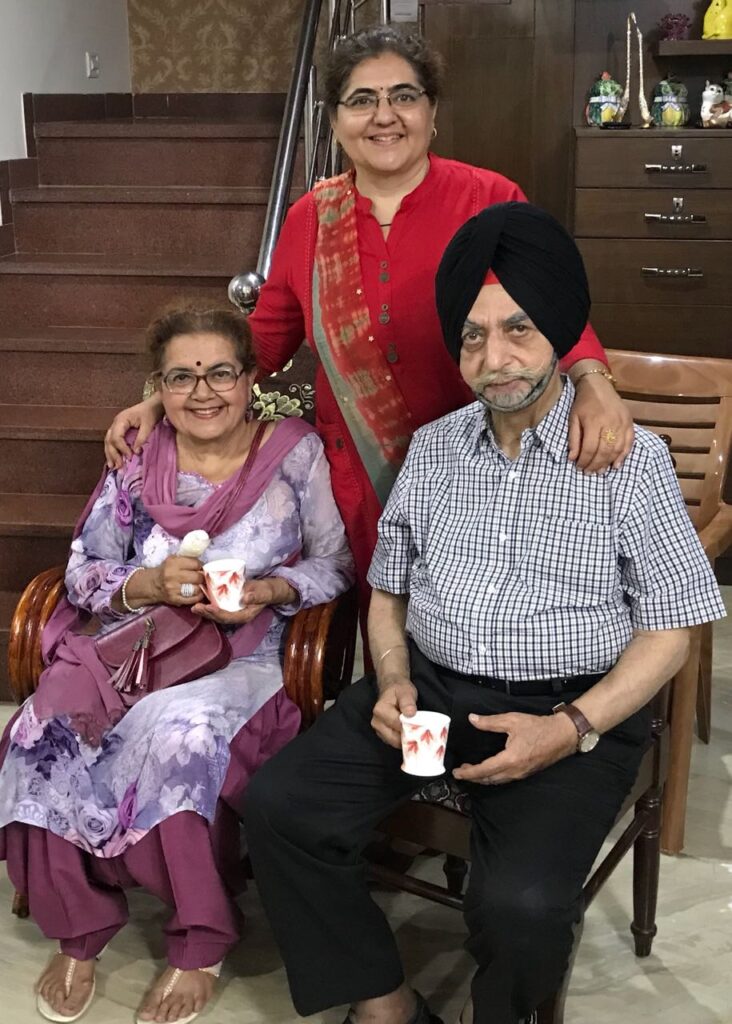 When we asked her about the kind of genres she likes in movies and her favorite vacation area, she responded, I enjoy watching movies which guide me in my life. I love to spend time in hill stations.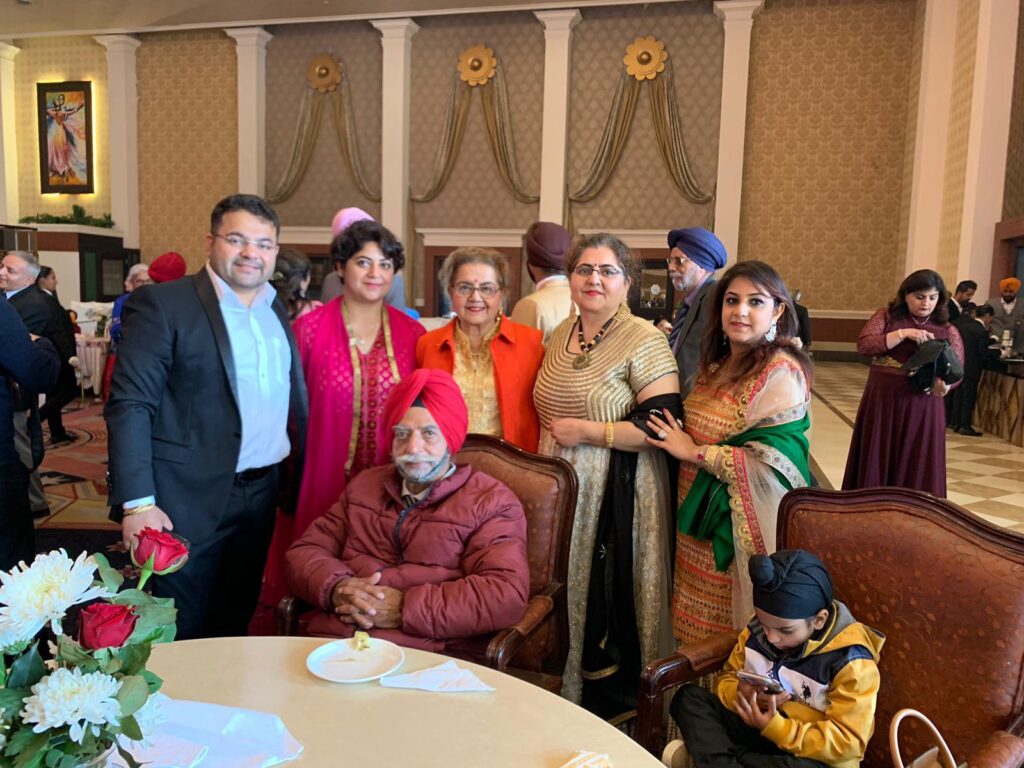 When we asked her about the entrepreneurial she has covered, she stated, I have always tried to innovate and add diversity to my works by blending different art forms. Now my specialization is in Quilling, Calligraphy Ink painting, Dot painting, and Coffee Painting, Craftwork, Drawing, Sketching, Doodle Mandala, Vector Art, Watercolor, and Canvas painting. In collaboration with some social and development organizations, I keep myself involved in different Social Works and Community Awareness Programs and giving donations to the deserving and needy. In the coming time, I will prefer to share my creativity with society. And I also would prefer that the youth should also do so.
When did we ask her to give us a brief about her education, awards & recognitions you were honored with? To this, she mentioned her Awards, webinars she attended, and Recognitions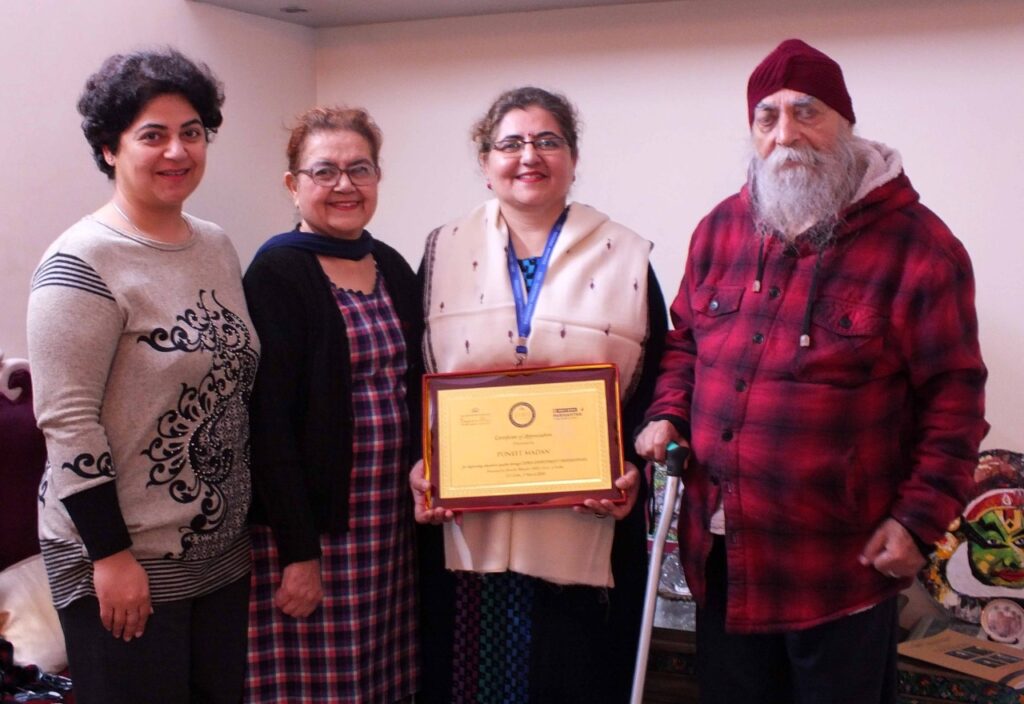 My RECORDS:
Exclusive World Record in UNIQUE PORTRAITS of SCHOLARS and GURUS USING DIFFERENT COLOURED PAPER STRIPES (April, 2021)
Exclusive World Record in ZENTANGLE in QUILLING (April,
2021)
Exclusive World Record in UNIQUE MAKING of BIRDS AND
ANIMALS SHAPES in QUILLING (April 2021)
Exclusive World Record in UNIQUE COFFEE PAINTING
(April 2021)
National Record in The Incredible Book of Records as
LARGEST RELIGIOUS SYMBOL MADE BY QUILLING
ART (February 2021)
The British World Records in QUILLING MAGNIFICENCE
2021 (February 2021)
World Record in INNOVATIVE & CREATIVE SKILLS
2021 World Book of Talent Records (January 2021)
New World Record in MAGNIFICENT QUILLING
ARTWORK, 2021 Noble Book of World Records (21, January,
2021)
International Record of LEGENDARY PERSON OF
MULTITASKING, 2021 in The WAC (13th January 2021)
Unique Record in TEACHING, CREATIVE ART, INDIAN TRADITIONAL EMBROIDERY & SOCIAL WORK in Gold Star Book of World Records (23rd December 2020).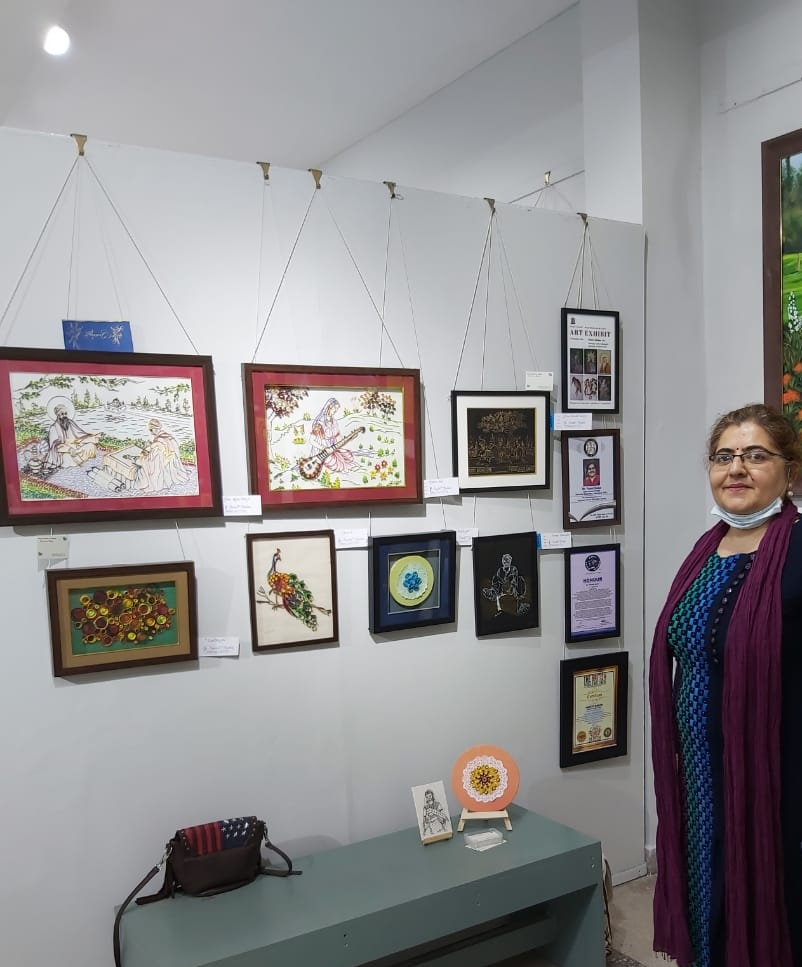 My HONOURS:
Forever Star Book of World Records honored me for Excellent work and outstanding performance in the field of teaching, Innovative and Creative Art Work (12th January, 2021)
Exclusive World Records has honored me for Achieving lot of achievements in the field of Teaching, Innovative and Creative Art Work, Traditional Indian Embroidery and Social Work (1st January, 2021)
World Genius Records, Nigeria has honored me for My Devotion in Producing Innovative Artworks and Impacting the Knowledge in Others (16th December, 2020)
Hope International World Record has honored me for Outstanding achievement in the field of Teaching, Creative Art, Traditional Indian Embroidery & Social Work (15th December, 2020)
My AWARDS/ COMMENDATIONS
Awarded as Best Creative Personality in Education and Art 2021- by Powerful Women Awards 2021 (7th April, 2021)
Awarded for Golden Crown Award 2021 as Queen of the Year" in Art (7th March, 2021)
I have been awarded by India Star Republic Award 2021 for Appreciable Work in the field of Creative Art (26th January, 2021)
Awarded for Delivering Excellence in Education Community, 2020, by (International Teaching Awards) ITA Sky Enterprise (27th December, 2020)
Life time Achievement Award in the Field of Education has been received from Global Excellence Awards, 2020, (27th November, 2020)
WEAA (Women Excellence Achievement Award) was received from Excellence in Innovative Teaching (25th September, 2020) o I received The Real Super Woman, 2020 award from FSIA, Forever Star India Awards (4th September, 2020)
National Level Best Teachers Award 2020, was received from InSc (Institute of Scholars), Karnataka o Top 10 Indias Most Innovative and Engaging Online Teacher Award, 2020, was recieved from AHA Education, Chennai.
National Award by ZIIEI, was received from Aurobindo Society, IIT, New Delhi (1st March, 2020)
Certificate of Commendation received by SCERT, Chandigarh for my Contribution to Digital Contents for NCERT Hindi Medium Textbooks, Class 8 on DIKSHA/ VidyaDaan Portal (5th September, 2020)
National Innovative Queen Crown During Lockdown, National Ability Awards 2020
State Level Best Teachers Award, was given by Lions Club Central, Chandigarh (2017)
INTERNATIONAL, NATIONAL AND STATE LEVEL COMPETITIONS & EXHIBITIONS
Participated in Positive Energy Art- International Online Exhibition of World Contemporary Art Art Pilgrimage 2021 (25th March- 20th April, 2021)
Participated in National Level online The Great Indian Art Contest (10th March, 2021)
Participated in Online International Exhibition of Art- Art Pilgrimage 2021 (25th March- 20th April, 2021)
Participated in 6 day Online National Art Exhibition- Sanskar Bharti Chitrakoot" (7th March to 12th March, 2021)
Participated in Online Exhibition sponsored by Virtuta' 2021 o Participated in International Art Contest- Talent 2021
Participated in 19 days Online Romartika Spring-21' Exhibition cum Sale (2nd April to 20th April, 2021) Participated in Online Art Competition and Exhibition of Inclusive Indo- Bangladesh Cultural Festival,2021 (24th and 25th January, 2021)
Participated in Virtual Online International Exhibition of National and International Professional Artists by Pancharothi' 2021 (April 2021)
Participated in 2 Day, Creative Karma Visual Art Exhibition, Punjab Kala bhawan, Chandigarh. (6th & 7th March, 2021)
Participated in Camel Art & Design Contest 2020 (1st March, 2021)
Participated in 15 day Group 21 Delhi 10th Annual Show Art Exhibition, Chandigarh (19th February to 5th March, 2021)
Participating in IOMAC, International Artist Directory Bangladesh, 2021 (20th 28th February, 2021)
Participated in Painting Competition S3, Talent Hunt(15th - 26th February, 2021)
Participation in The Global Online Art Exhibition, Art Beats Foundation, Pune, Maharashtra (March, 2021)
Participated in The Great Indian Art, National Level Online Art Contest (January, 2021)
Participated in 6 day Art Spectra, An International Online Art Exhibition (26th to 31st January, 2021)
Participated in 15 day Kala- Urja 2021, Online International Virtual Solo Show (1 to 15 February, 2021) o Participated In Quilling under W-LOC 2020 Worlds Largest Virtual Art Gallery, Chhapai.com (World Book of Records, UK)
Online International SOLO Art Competition & Exhibition (15th June, 2020 to 10th June 2021)
Global Art & Design Education Expo2020, Zista Education (10th October, 2020)
National Fine Arts Competition, WhiteGraphite in association with TeamBelieveIndia & FCBI (October, 2020)
Artest An Art Adobe Virtual Art Exhibition (Selection & Participation) (3rd to 21st September, 2020)
Online National Level Art Contest, BE Star Atudio, Registered with Govt of India (21st Sptember, 2020)
Colours of Life Art Competition Sep20, Art Palettes by Tanu (September, 2020) o All India National Online Art Competition, Indian Canva (19th July, 2020)
Participated in National Level Innovative Queen Crown Contest, During Lockdown in National Ability Awards (30th June, 2020)
All India Online June Art Contest & Exhibition, Art Chitrakala (17th June, 2020)
Baapus Art Painting Competition on Fathers Day-2020
Awadh Art Festival, Virtual Online Art Exhibition 2020 (Selection & Participation)
Participated in 2 Day, Creative Karma Visual Art Exhibition, Punjab Kala bhavan, Chandigarh. (14th & 15th December, 2019)
Webinars/ Talks /Trainings/ Lectures attended:
Inclusive Digital Training Strategy, HDFC Bank (September, 2020)
ZIIEI, NEP 2020, Delhi Aurobindo Society (27 th August and (July 20 to Feb, 2021)
Talk by Prime Minister Narender Modi on NEP 2020 School Education in 21st century ( September, 2020)
Interactive session-PIGMER, Samagra Siksha, Chandigarh ((September, 2020)
YOGA- Science of Yoga', Samagra Siksha, Education Department Chandigarh (5 th September, 2020)
Implementation of NEP 2020 with H.P.Governer, P.U. Chandigarh (28th August, 2020)
CCT ( Online Awareness Program on CCT), SCERT Chandigarh (August, 2020)
International Webinar on Thoughts of Jagat Guru Nanak Dev ji in reference of Indian Philosophy, Indira Gandhi National Centre for Arts, P.U. Chandigarh (5th October, 2020)
Webinar on Transparency, Ethics and Integrity in Health care and Pharmaceutical Sector, IIHMR University (17th September, 2020)
Webinar on Teacher-Parent Partnership for interactive and effective online education Full Marks Pvt. Ltd. Delhi (12th July, 2020)
National Webinar on Value Based Education P.U.Constituent College, Ferozpur, Punjab (12th July, 2020)
Aha Teachers Webinar on Transformation of School Walls', aha University, Pune (August, 2020) o Attended Lecture from CSIO on NANO TECH., GMHS41D, Chandigarh ( March, 2021)
Online Awareness Program on Use of Mobile Application for digital payment and governance services, NIELIT, Haridwar Centre, Uttarakhand (22th June to 26th June, 2020)
Contributed and Participated VIDEO in Preparation of Communication Material relating to NEP 2020- Themes related to School Education (5th to 19th September,2020)
All 23 NISHTHA Trainings, CBSE (October, 2020 to January, 2021)
Webinar by Resource person Principal of DPS, Rama Diwan' (July, 2020)
Kick off Webinar session (15th June, 2020)