Yes, My Life Too Is A Fairy Tale With Many Ups & Downs But I Am The Author Of My Own Tales-Munmun Mukherjee
We live in a world where we express our feelings by "like," "love," "care," "sad," "share," or "re-tweet"

a social media post. Some of us are not very comfortable to put our thoughts, challenges, feelings in words. Again, some are there, who can express it without bothering about who, what, why I do come in the second category. I am a writer first, then am an Instructional Designer. People start writing whilst spending quality time with themselves. if their professional schedule permits. For me, it's totally upside down. I can write, I wrote books and stories, from there I have got the opportunity to start my Instructional Designing career. And as I mentioned earlier, I have started at such an age, when others start thinking to retire from their professional life.

I am always vocal about it. I do mention it, write about it very often. We can start from anywhere and everywhere if we want. Just don't stop, don't think that you've finished. We all have a 'Fairy Tale' life with some ups and many more downs. The difference of life and a Fairy Tale is, we need to be the Fairy to move forward our own Tale.
-Munmun Mukherjee

Munmun Mukherjee is a renowned Instructional Designer, a blogger, and an Author. She is a brilliant content creator; she is flawless while writing fictions (Novel/Short stories/Poetry/Feature). Out of numerous inspiring stories, the crazy tales bring to you an inspirational story of one strong-minded woman, Munmun Mukherjee. Lets see how she is shaping, her dreams and how it can inspire others to follow their heart.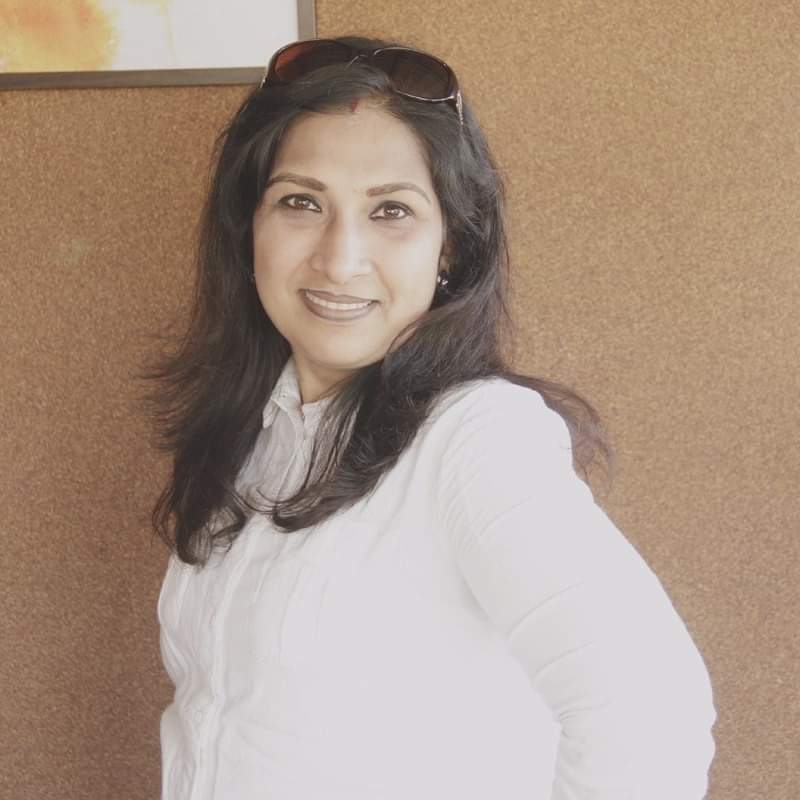 When the crazy tales asked her to give her introduction, she states, I would like to introduce myself as an enthusiast Instructional Designer, whose endeavor is to learn and grow. I am a girl from Bangladesh. My educational background is an MBA with the specialization of Marketing. Though I have started my proper professional journey as a Content Developer, a subject far from my educational background, that too after almost 13 years of pursuing my MBA. At such an age, when people normally start preparing for packing up their professional life, I have started my corporate journey.
Her Publications & Achievements
Mayasm- Bengali Novel
Kahi Ankahi- Poetry Anthology in Hindi and English
Selected among 25 poetesses across India & had got the chance to write for the same. 'I am one of them.
Goenda Golpo - Bengali thriller anthology Daur- Flash fiction as a co-author
When we question her, how is she making a change in society? she said well, I write to express, to put down my ideas, to speak out about my ideas, and of course to inform how I have come out from those challenges, how I have forwarded my Tale, to inspire to believe in oneself and to shape up the thoughts of my readers also to believe that we all can change our Tales. I believe, it surely brings change at least to the people who read my stories. What do you think?"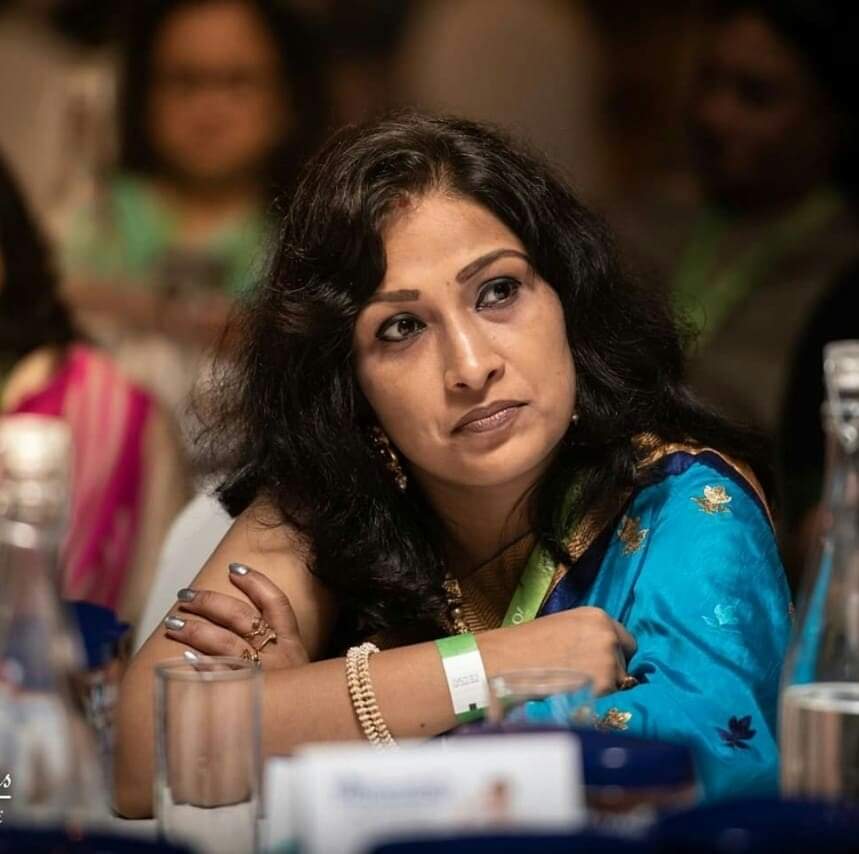 During the interview, we questioned her about the support system which made her what she is today? To which she quickly replied I consider my father as my biggest support, he is the person who has helped me to be such a determined and enthusiast individual. Yes, rather mentioning myself as a woman/lady, I prefer to term me as an Individual. He has always believed in me & supported me to decide for myself. He is heart to me. Whereas, after marriage, its my friends both in India and Bangladesh, my sisters-in-law, my mentor Piyali Basu and my daughter, I owe to each of them for their support and endeavour to hold me upright."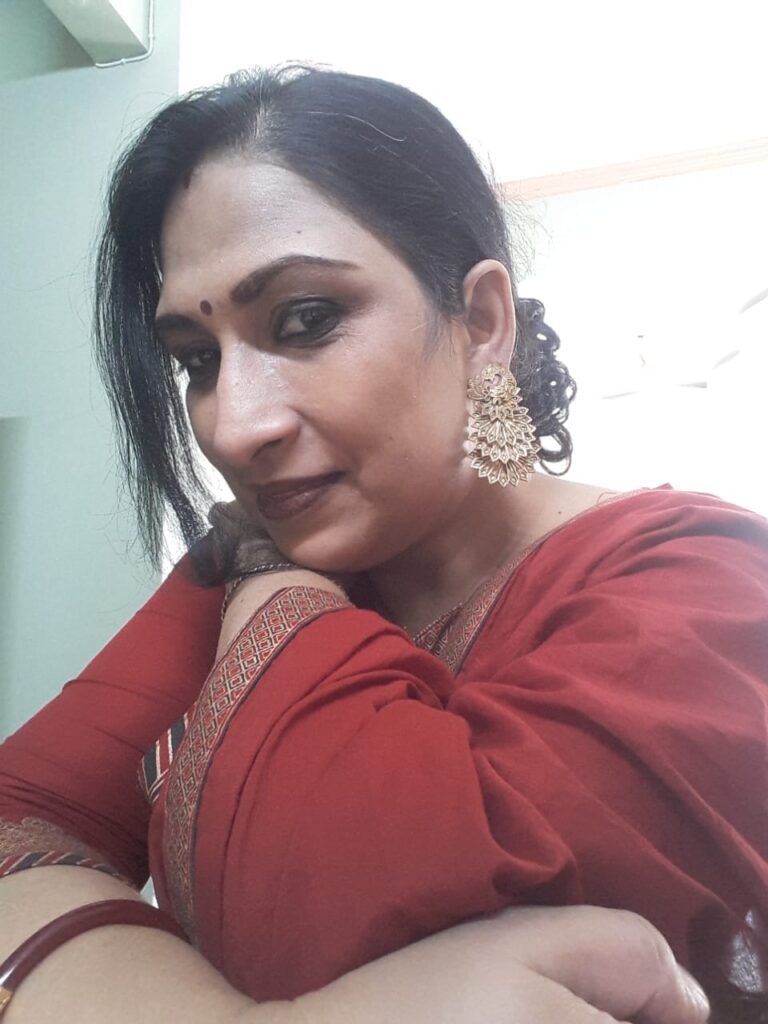 Apart from this, we question her about her favourite vacation she has spent and her favourite food; she quickly mentions Well, love for food is something which depends on my mood, then yet I have a weakness for Bengali Cuisine. I would always love to spend my vacation at 'the beaches.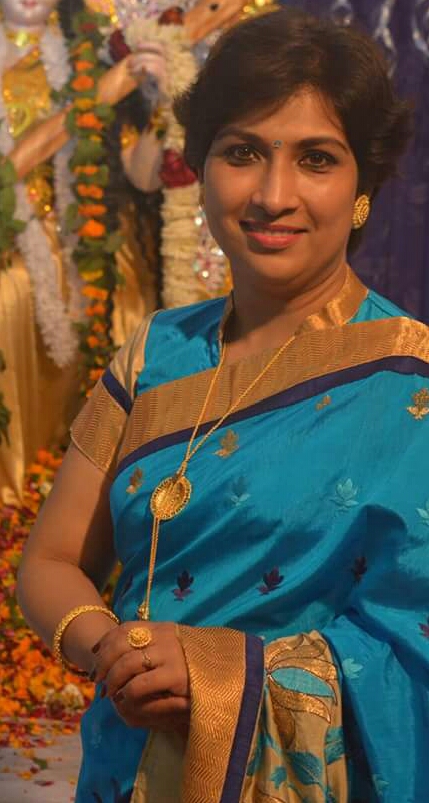 When the crazy tales, asked her if she had any crazy or influential incident which brought a change in her & would like to share with The Crazy Tales? She replied, the craziest thing that happened to me is my own marriage. I got married 18 years ago and settled in here in India leaving every single of my relations there in Bangladesh. Due to Indian Protocol, it took 13 years
for me to get awarded with Indian citizenship by marriage, through a proper legal procedure.
Being a career-oriented girl, I had prioritized my love rather than starting my otherwise prospective, professional journey. Yes, due to legal protocol I had to give up my professional dreams and aims and staying here as a resident without any legal/personal/professional rights until I had got my citizenship. It was me, who has chosen it for myself. Isnt it the craziest thing a person can ever do?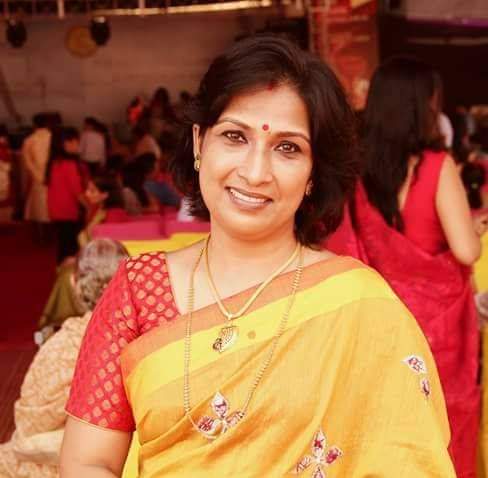 How do you like the story of Munmun Mukherjee? Do let us know in the comments below. Give us a review of this story and do subscribe to us for more stories. Also, share this post with your friends on social media.