When your Goal is Near Don't Fear to Go and Grab it -Priti Singhania
Out of 101 Inspiring stories, we bring to you the inspirational story of one determined woman, Priti Singhania. She is passionate, hard-working and who never gave up even at her hardest, time. She was determined to rise, as she stood up for herself when everyone was against her. She has set an example for all the homemakers who feel that it's impossible to resurrect their careers after years of marriage. So, lets hear her story :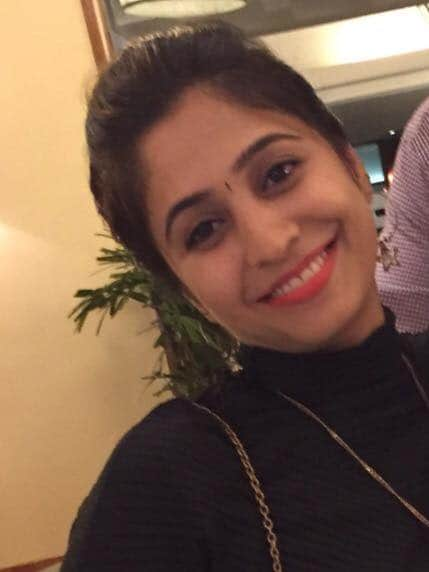 When the crazy tales asked about how she describes herself, she says, she is strong, determined, enthusiastic and a hard-working woman. She is an Interior designer professional & the founder member of Yourway interiors. She is 42years old housewife and a mother of two kids. She is extremely sentimental by nature and loves to help needy people.
Talking about her childhood memories, she said, I remember that I was the favourite of my teacher because of my cute looks and was extraordinary in various activities. I was always first in dance, racing and designings greeting-cards.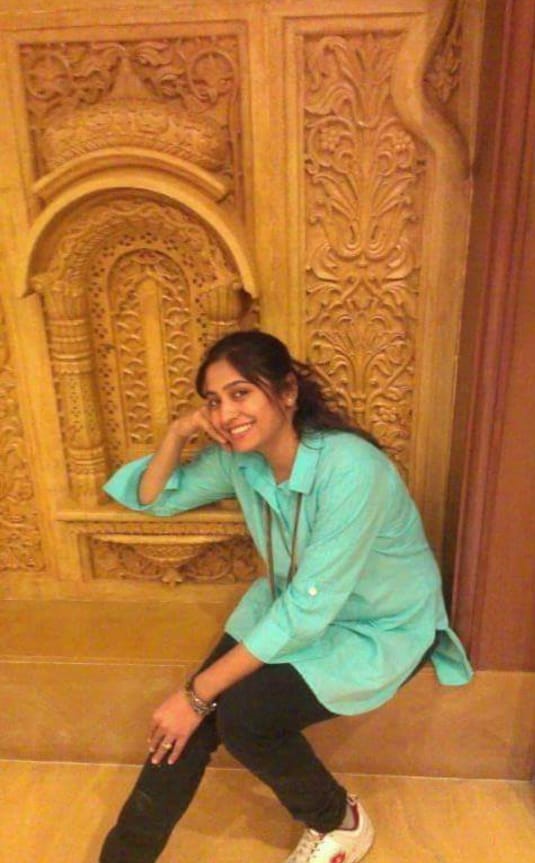 When we questioned her to tell something about her family, she said I got married early to my husband Vishal Singhania. Priti Singhania has two kids, one daughter, and a son. She shares a very special bond, with her elder daughter who has always motivated her to do something for herself.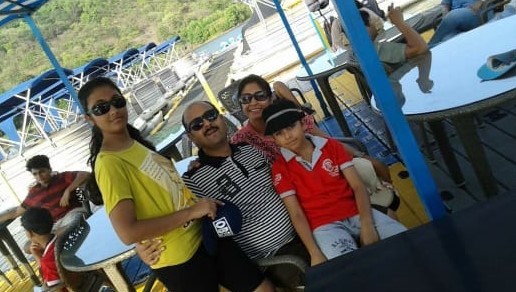 The Crazy Tales also spoke to Priti Singhania about her personal life; she said "yes I would say that I am happy and having a pleasant family.
Wherever I got and meet people, I am blessed to make them happy but It's just the opposite with my In-laws. Though we fight badly when a problem occurs, I love him and I consider him as 'the clean hearted man on the earth.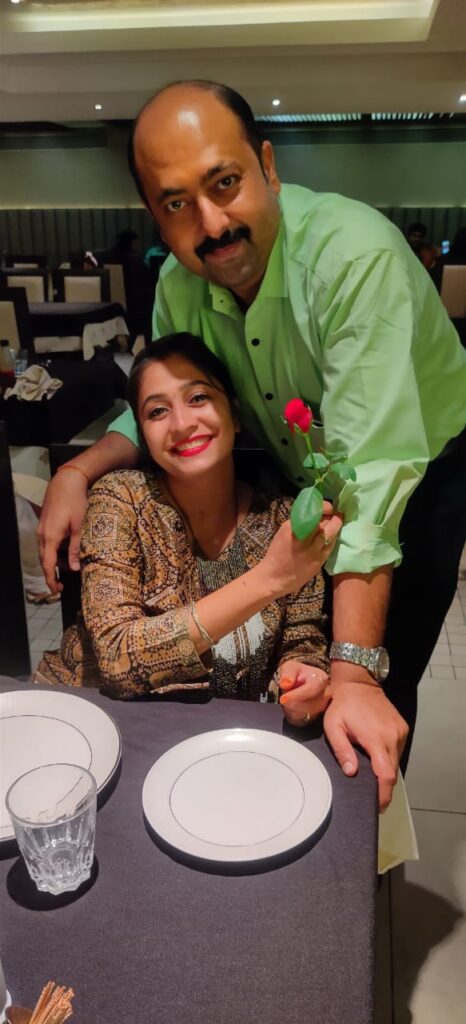 Talking about the entrepreneurial journey, Priti Singhania says, As an interior designer she passed out from SID college. She has worked on many commercial and residential projects like gym, parlour, textile brokers offices and retail showrooms. Her entrepreneurial journey started by herself. She had to face multiple problems because being a homemaker but she was determined to achieve something in life and she did so. She made a comeback after a gap of 15 long years with the Big Bang to find out that opportunities were waiting for her.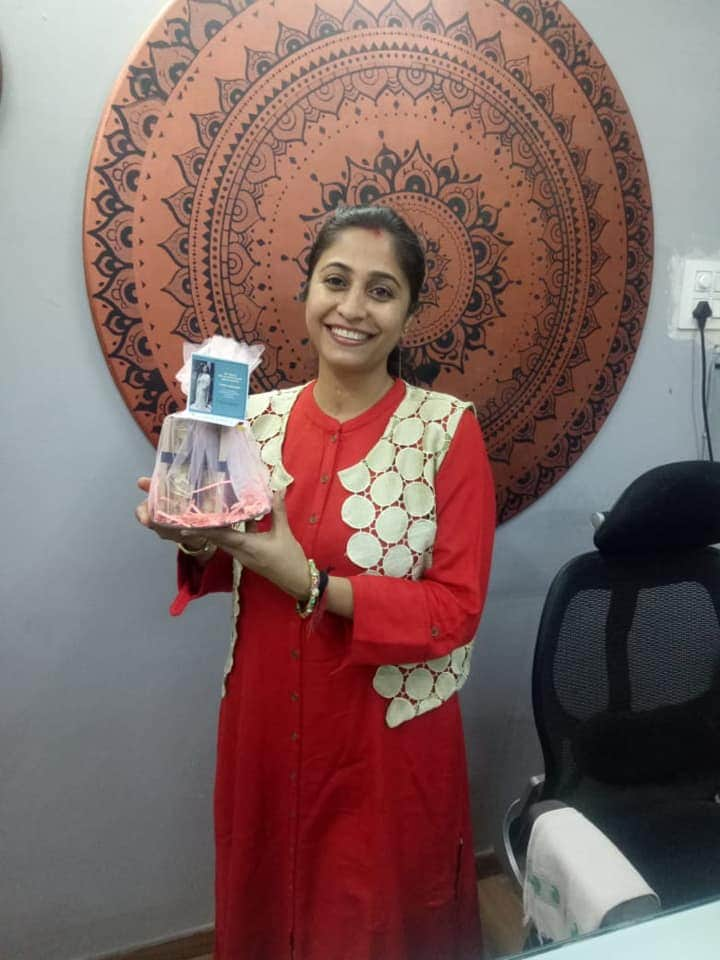 Though my in-laws never appreciated the things I do. I had to complete all the household chores first. Nevertheless, God has planned something for me. Once I was depressed & stressed but my daughter never stopped encouraging me. But with God's Grace and my mother blessings has helped me a lot to stand.
Her Awards & Achievements
Fashion Lifestyle Excellence Award - July 2020
International Women's Day- March 2020
Shyam Mandir (Surat)- March 2019
IDT Certi?ed- The year 2019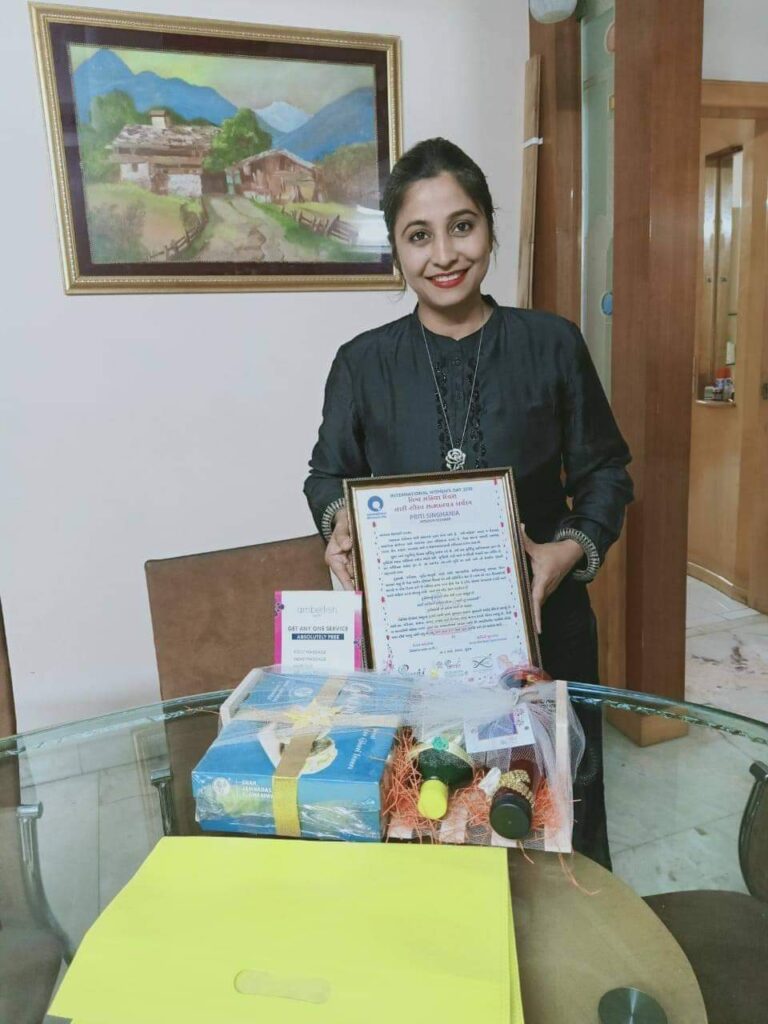 When asked about how her life has treated her, she said well, life has treated me in the exact same way that it does with everyone. It is full of ups and downs but the beauty of it. It was too soon for me to get married and settle. It was extremely, difficult for me to understand what is life. I have lost a lot of lovely bonds and relationships as my in-laws for proving myself as good Bahu. as my parents for proving myself as good Bahu. But now that Ive taken back control of my life.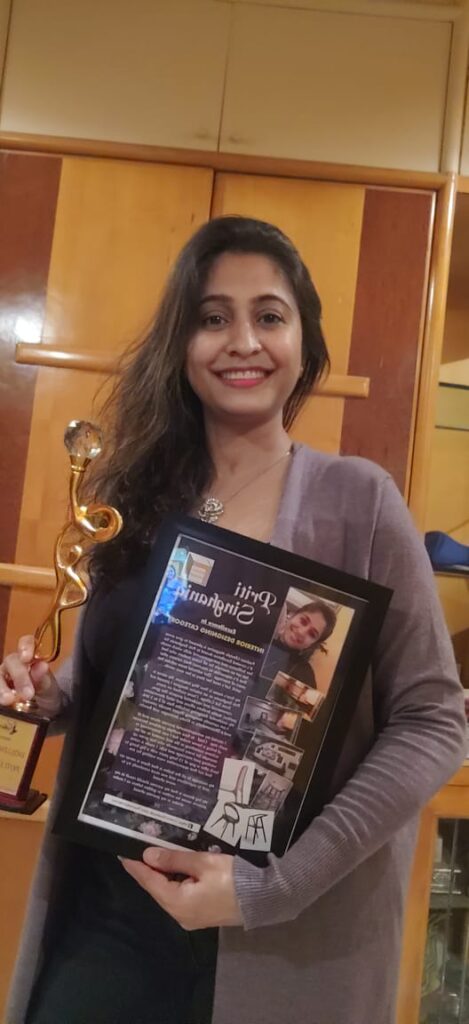 Apart from this, we question her about her travels and vacations; she quickly mentions " It was with my hubby, Vishal in Goa. And Saputara, Manali with sisters.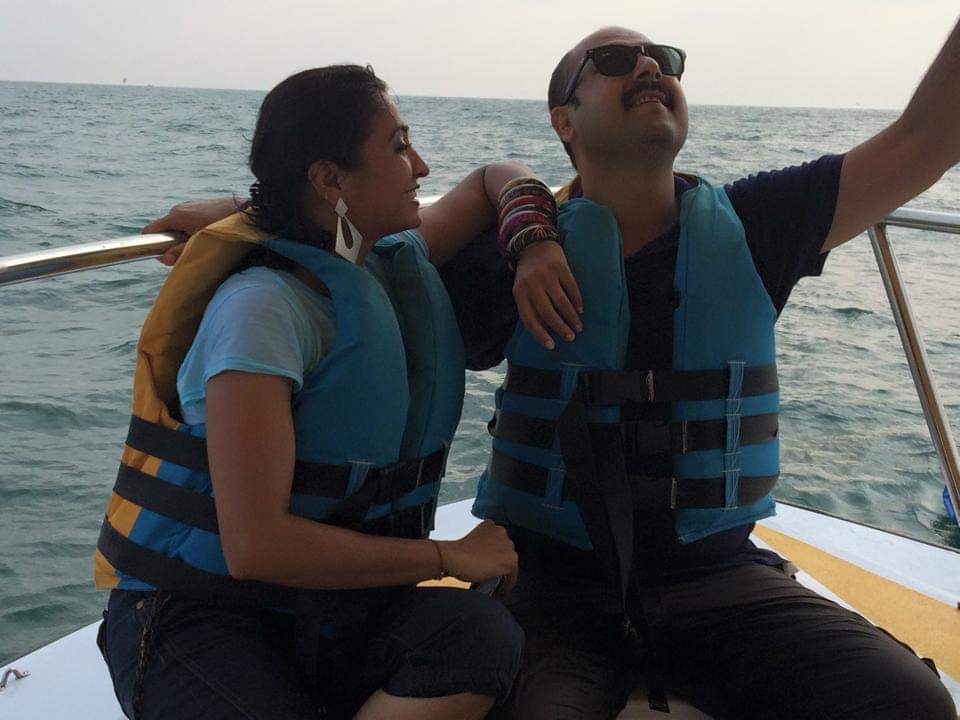 One of her future wishes is a world trip with my children and my parents.
She wants people should be modern from their mind and dress as well. Parents should teach their son to give respect to females. Women should not differentiate but should be given equal respect as men.
She also advises to all youth of the country & said I would suggest, always be ready-steady & go! Certainly, means that give your best, doesn't matter what the opposite persons say, don't listen every time, because it makes you weak and can take away the chance and will push you down. Go live the life laugh eat healthy to move the call is waiting for you don't see back.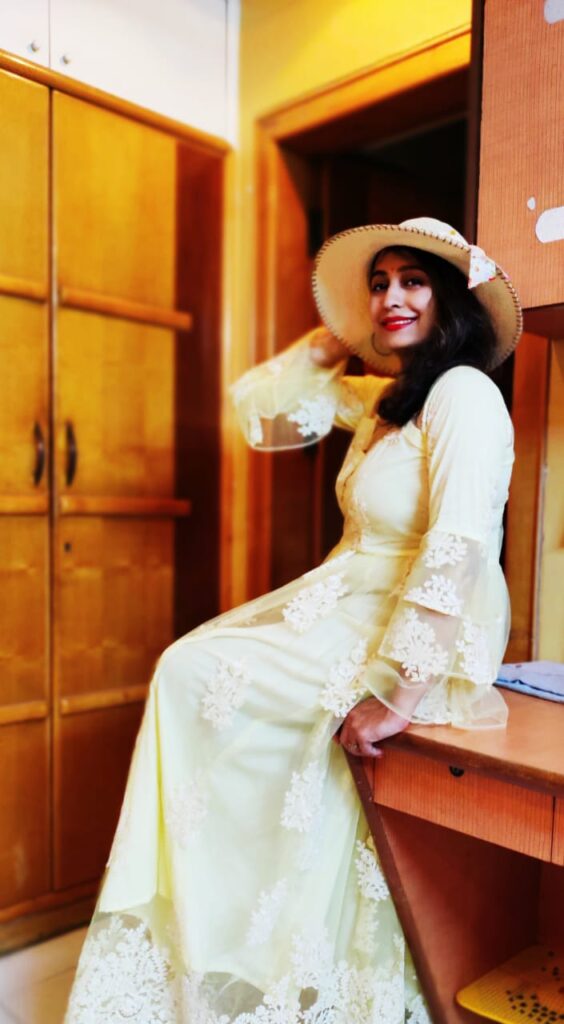 Finally talking to the crazy tales, she tells about her moto of life, she says a big dream is that success should result in her parent's name being written in gold and letters as she makes strides in her journey ahead.
Her message to all the ladies is that there is never an end to aspirations and one must constantly, try to move ahead.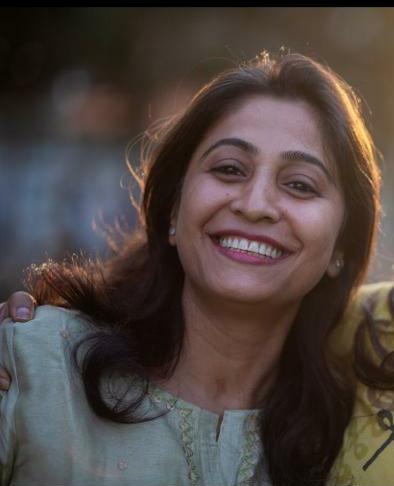 If you would like to connect to Priti Singhania then give us a review of this story and do subscribe us for more stories. Also, share this post with your friends on social media.