What Is The Best Way To Apply Lipstick?
Makeup is the most effective way to project self-assurance. Wearing make-up gives you the courage to bring out your inner charm. Lips with a dark maroon color, putting hade to your lips is a great way to leave out all of your worries and anxieties from the rest of the world.
Lipstick hasn't been the most common mode of makeup in decades. It is, without a doubt, one of the most important fashion accessories that most women cannot do without. Wearing lipstick makes you feel like a stand-out among your peers, just as it brings attention to your lips and makes them stand out. As the saying goes, "Pour yourself a drink, put on some lipstick, and pull yourself together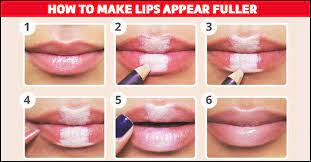 But, having said that, let me point out that not everyone knows how to properly apply lipstick. It's a form of expression. Here's some advice if you're having trouble mastering the art of adding lip paint. If you've ever seen your lipstick disappearing quickly after application or cringed as it bled on the outside of your mouth and stuck onto your teeth, we've got a few tips for you. Does this ring a bell?
How To Apply Lipstick Like A Professional
Let's start with what we require:
Lip balm/conditioner that is nourishing.
Concealer
Compact powder
Lip liner
Lipstick of your choice
Let Your Lips Ready
This is the first and most important move, and I cannot emphasize it enough: preparation is essential! You don't want to be seen with chapped or dried lips. To make your lips smooth, supple, and healthy-looking, exfoliate with a soft, moist toothbrush and hydrate with a nourishing lip balm. After that, you should use a lip primer to help the stain last longer to avoid cracking.
Make A Base
If you're concerned with blotches or an irregular lip tone, a foundation is important for your lipstick to adhere to. This will prevent your lipstick from sinking into your mouth. Use a flat brush or a thin fluffy brush to apply a small amount of concealer in a tone that suits the lip color. To seal the foundation, apply some compact over it. It also aids in the longevity of the lip color.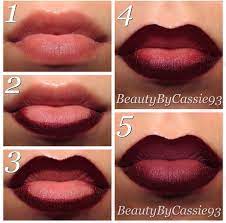 Make Use a Lip Liner
Using a decent lip liner to outline, reshape, and refine the contours of the lips to define your natural lip line and to save your lipstick from being sloppy. You'll end up with a more defined, accurate, and polished appearance this way.
To avoid feathering, trace your natural lip line from one corner to the other with a liner that matches your skin tone. Create an X' form on your upper lip, just below the cupid's bow, to make it stand out further. It doesn't matter if the lines on the inside are a little wonky because the lipstick will cover them up anyway it's the lines on the outside that matter.
Put on the Lipstick
Once you've completed all of the above steps and chosen your lipstick, take a small amount of cream and spread it uniformly all over your lips with a lip brush. Don't forget to look in the corners. Apply it to the inside corners of your painted lips. Cover by coating, building up the color intensity as desired. One good coat with good lipstick is usually enough.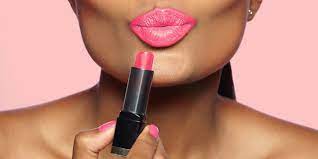 Include a definition
To fix the appearance of the lips, use a thin concealer blush and focus on the corners. This step is optional, but if you want to give your lips a pouty appearance, a slight hint of lip gloss can be added.
It is important to exfoliate and hydrate lips for better moisture, and healthy lips.