Voyage From Learner To Pedagouge- Usha Vardhan Sharma
Education is the most powerful weapon which you can use to change the world

The more you learn, the more you want to learn, the more the world becomes more interesting to you and discovering it becomes more fun. With the same thought, we have brought an inspiring story of a passionate, determined and desirable woman, Usha Vardhan Sharma.
Usha Vardhan Sharma is a brilliant writer, editor and educationist. Out of numerous inspiring stories, the crazy tales brings to you an inspirational story of one strong-minded woman, Usha Vardhan Sharma. Lets see how she is shaping her dreams and how it can inspire others to follow their heart.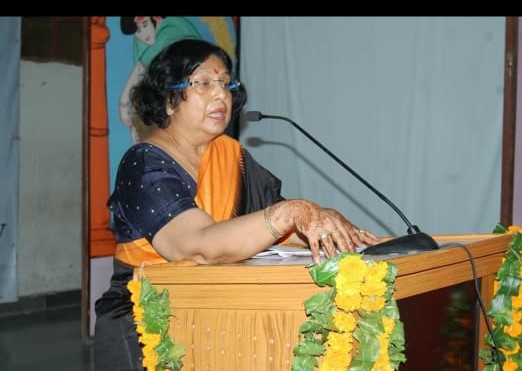 When the crazy tales asked her to give her introduction, she states, I am a teacher not by chance but by choice because the teaching profession is the mother of all professions. We are from Marwari background yet my father gave preference to girl education and had put me in one of the best schools in Delhi, SAINT THOMAS SCHOOL in the year 1960. It is because of his vision that I am bearing the fruits today, I did my schooling in Science stream from S.T.Thomas, New Delhi, Graduation from G.C.G Chandigarh.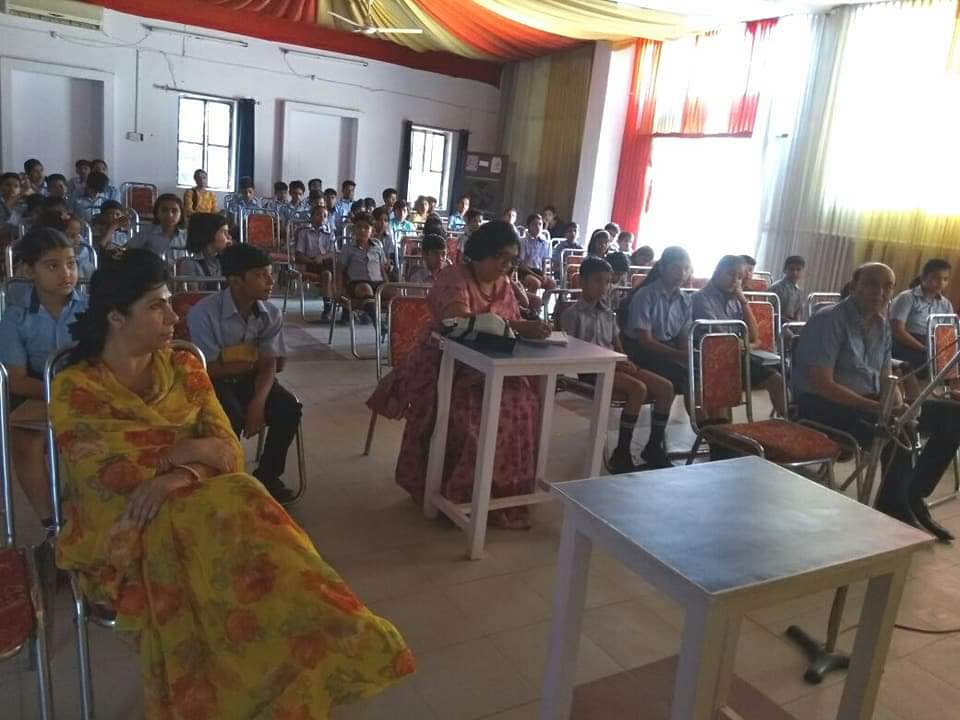 I have done post Graduation in English from Punjab University, Diploma in the Russian Language from Delhi University. My Professional degrees of B.Ed and M.Ed are from Annamalai University. I had served Alwar Public School run by Goodearth Foundation for 24 years and association with this prestigious institution has brought the best out of me and shaped me into a writer, editor and educationist.
I left school in the year 2013 and started working as a freelancer with Times of India ( Alwar Plus), I have conducted many workshops on Communication Skills, Oratory skills, team building etc I have been regularly conducting English classes for Class XII (English Core A.I. S.S.E) and C.A. Foundation classes. I am known for giving the best Board result. I am also an active member of Robin Hood Army'.
Awards & Recognitions
Awarded by Lions Club
Best Educationist by Crazy Tales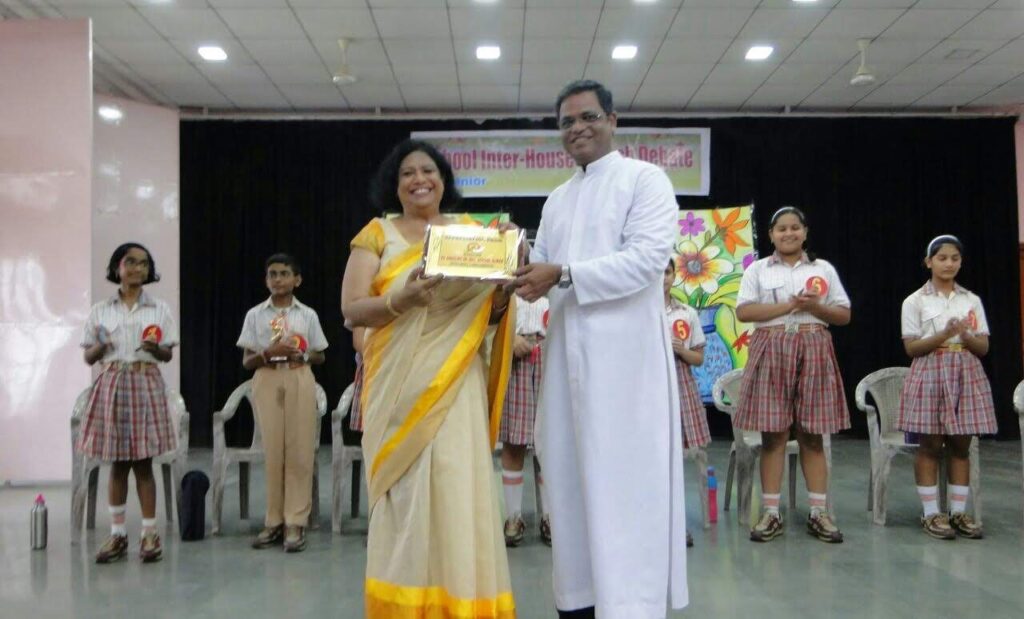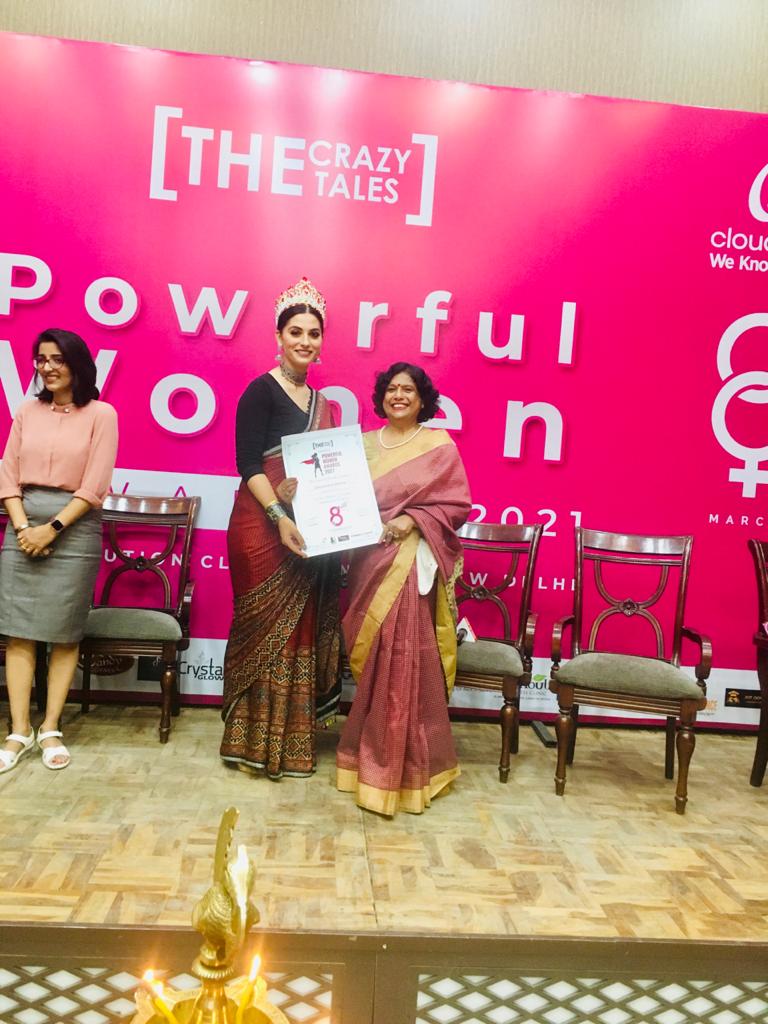 When we question her, how is she making a change in the society? she said"Education is like the sun it can dispel darkness from anyones life. Through education, I am spreading awareness among people and through literacy I am spreading knowledge among people. All professions need a teacher so I am a torchbearer of my students and at times I have to be their friend, Philosopher and guide to extract the best out of them.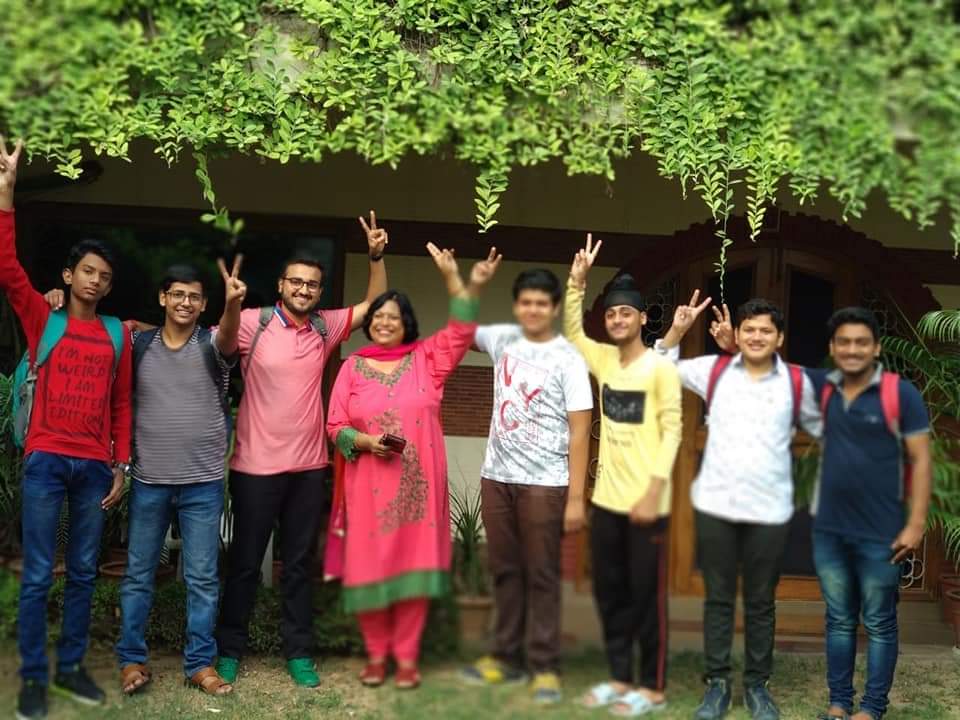 I have joined Robin Hood Army to conduct workshops in slum areas for bringing awareness about community sanitation, Use of sanitary pads by the girls in slum areas, taking English classes for slum children and sometimes I also conduct adult education sessions for the underprivileged lot.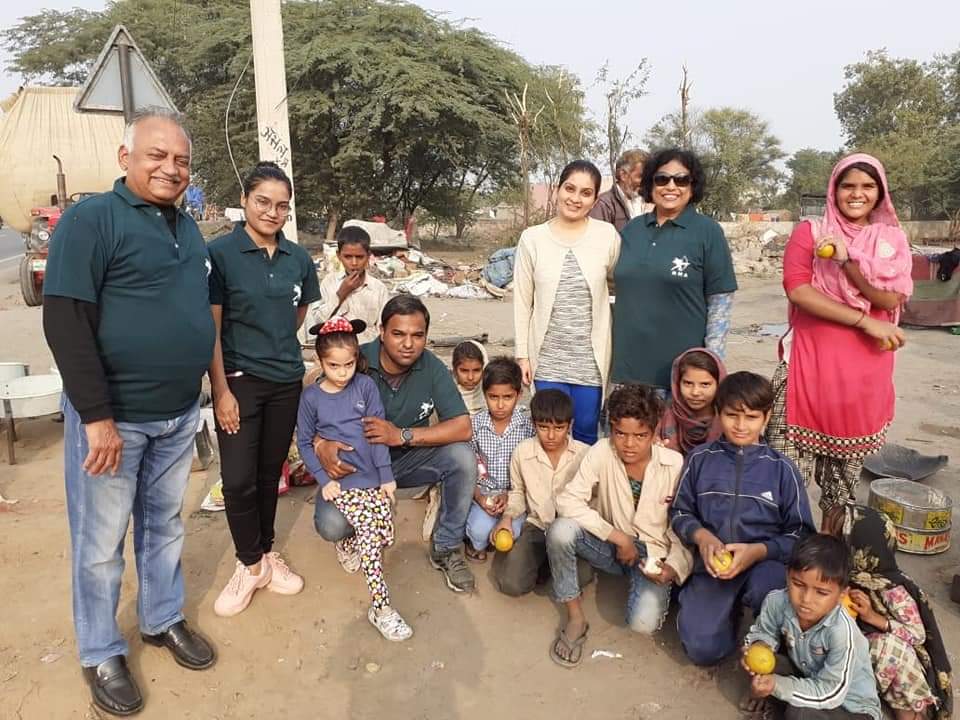 Even through my articles I try to bring awareness among the people regarding myths, superstitions and wrong beliefs. Once a teacher always a teacher."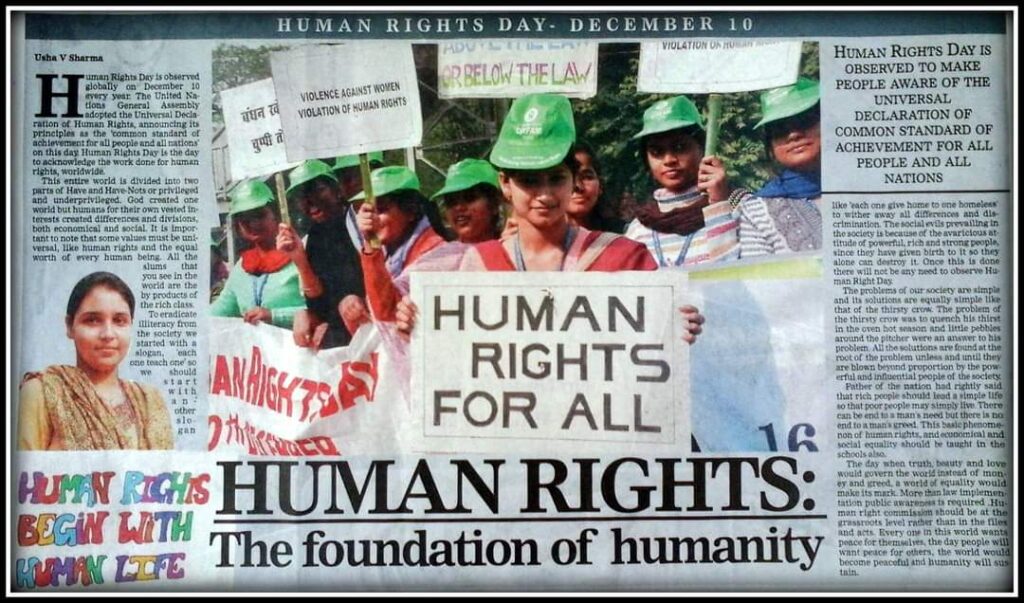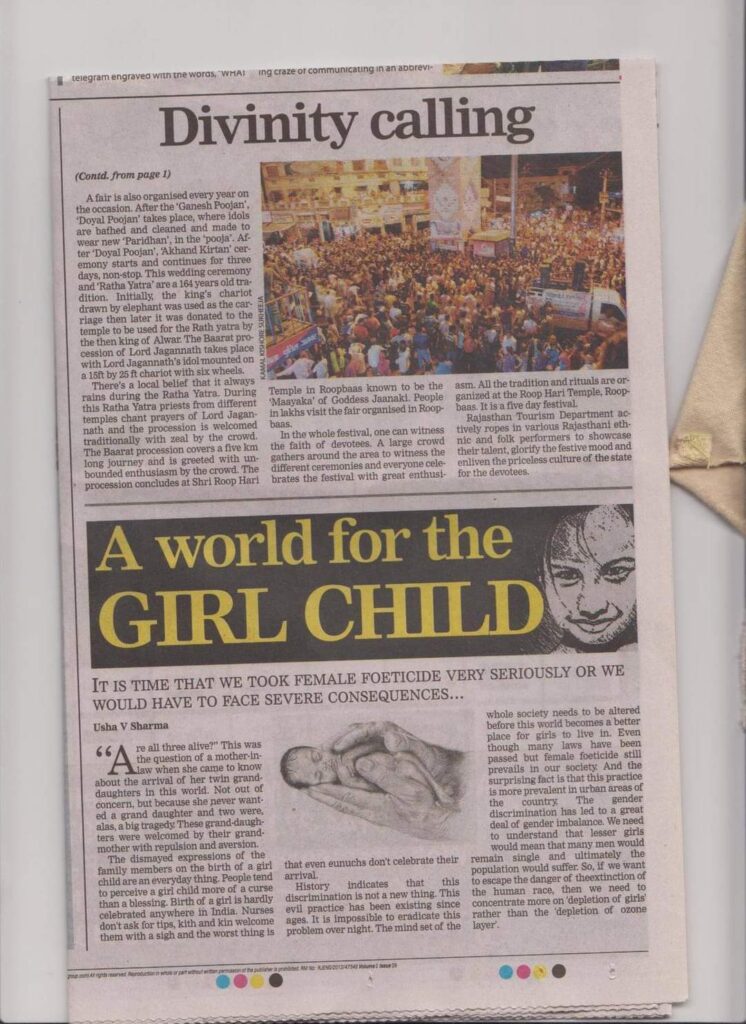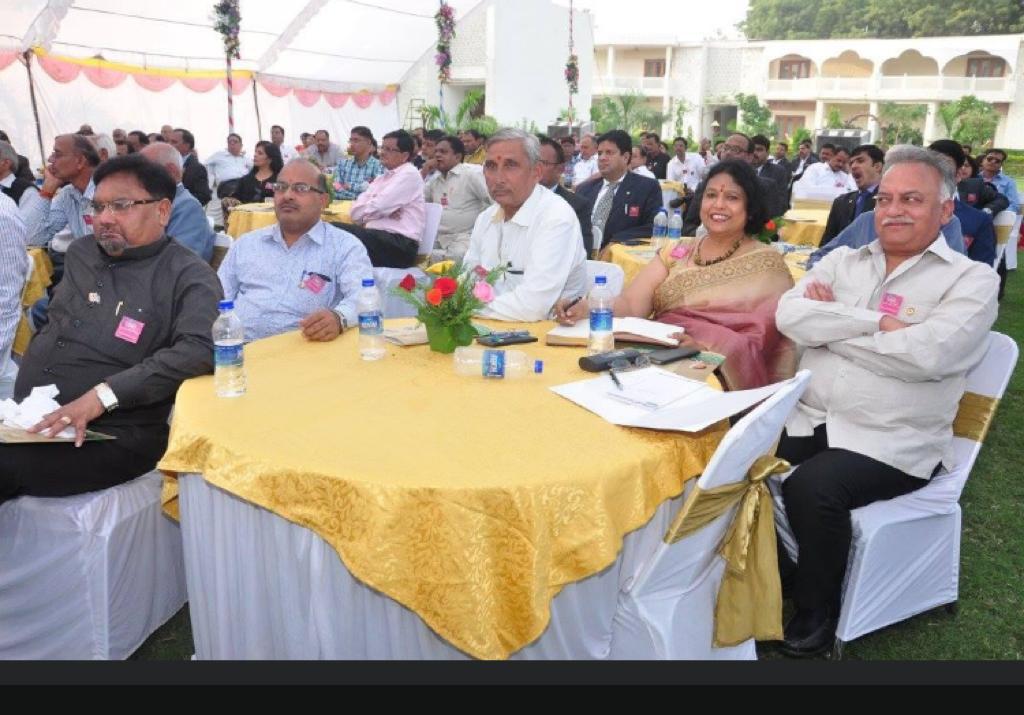 During the interview, we questioned her about the support system which made her what she is today? To which she spontaneously replied I give the entire credit of my success to my parents (Mr Roop Kumar Sharma and Mrs Chanderkanta Sharma) and my husband, they supported me in all possible ways. They always felt happy at my small achievements and valued them as a big success. My husband Harsh Vardhan Sharma is a great motivating force behind my success; had I not been married him my success story would not have been so glorious. I stand tall because of my parents and my better half."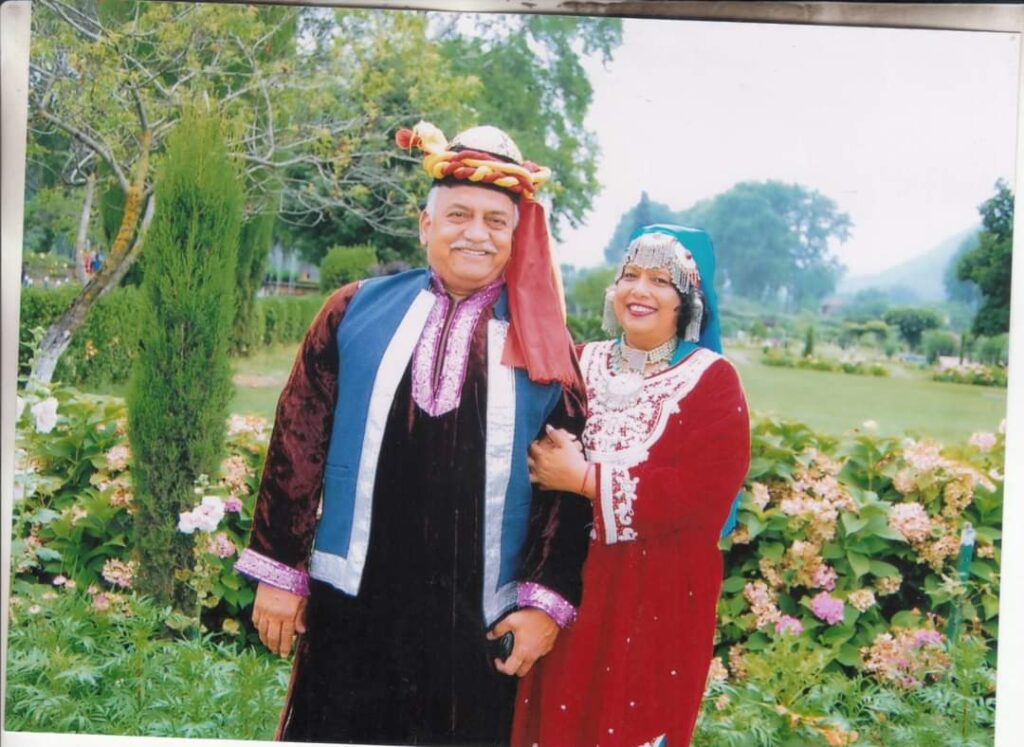 Apart from this, we question her about her favourite vacation she has spent and her favourite food; she promptly responded well my favourite vacation was when I visited the paradise on earth, the crown of India Kashmir in the year 2016 with my husband. It was a memorable trip as for the first time I had stayed in a houseboat of Dal Lake amidst lush greenery and magnificent bounty of nature with perfect weather to feel romantic.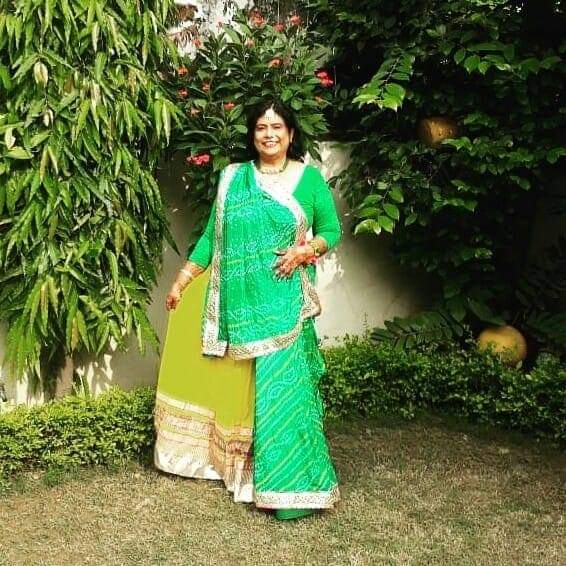 My favourite food is Rajasthani cuisine that is Dal, Bati and Churma. I love to eat and make people also eat this sumptuous cuisine, the very thought of it makes my mouth watery.
When the crazy tales, asked her if she had any crazy or influential incident which brought a change in her & would like to share with The Crazy Tales? She replied, From the very beginning we are taught Never to Trust a stranger but sometimes you are left with no choice and the stranger is the only hope of your survival. In such circumstances, you have to trust the stranger. To support this statement I would narrate a lifetime experience.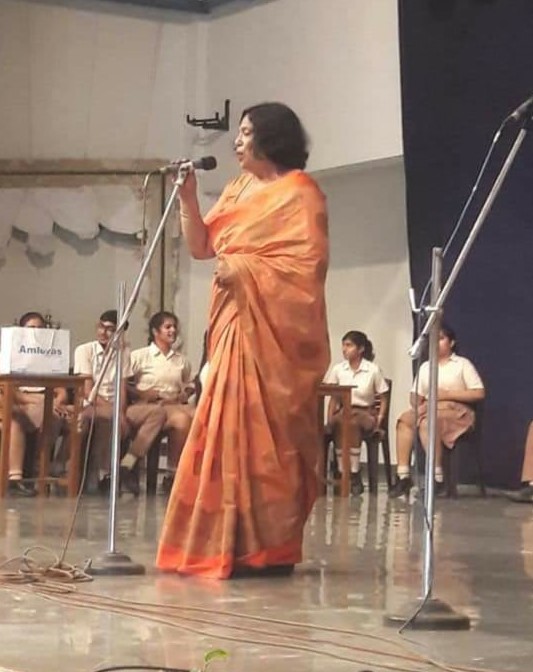 We were on our way to Vaishno Devi, my three daughters, my husband and my nephew, all four children were below ten years of age. The journey was smooth and we reached Jammu very comfortably, after taking a break in our long journey we resumed our journey for our destination- Katara.
Thundering started but we were so excited about our pilgrimage that we were ready to welcome the rain also. It started drizzling and we started enjoying it with some Bollywood songs related to rain. The drizzle changed into heavy rainfall and soon it was raining like cats and dogs and evening was descending too. I was scared for a moment but I brushed aside my fear because I had full faith in my husbands driving skills in the hilly area. The rain was taking a violent form and on top of it the visibility was very poor because of pitch darkner. The narrow road in a hilly area and the bright headlights of vehicles coming from the opposite side were making things worse for the driver.
My husband dragged on with all the hurdles that he was encountering on his way and suddenly the car stopped. We all were dumb-struck only breathing sound could be heard in the car, Harsh( my husband) did try his best to locate the fault but didnt get any success, he couldnt go out to check the bonnet because of the heavy rainfall. In this situation of crises, a car stopped and a boy barely 18 to 19 years old inquired about our problem and my husband explained to him the entire situation. He said, problem seems to be a major one, it would be better if one of you could come with us to get the help from the nearest petrol pump.
The fellow was trying to help us but our mind was all muddled up with doubts and insecurities, how could we trust a stranger and why was he so eager to help us? But anyway beggar can never be chooser, we accepted his offer and now the question was to send whom? Girls could not go, sisters son was too small, my husband could not leave children and me in that deep dark hilly area, that too when it was raining cats and dogs.
Finally, after much deliberation, it was decided that I would go with those strangers to seek help from the nearest petrol pump. I was scared but not scared out of my wits, I took off my gold bangles and my diamond rings and gave them to Harsh, not sure whether I will be able to wear them again. I looked again at the wan pale face of my husband, I saw my childrens faces falling up to the knees, just to lift their morale I smiled and said, See you soon! with these parting words, I planted a hope of the next meeting in their heart and was instrumental in bringing a smile on their dismal faces.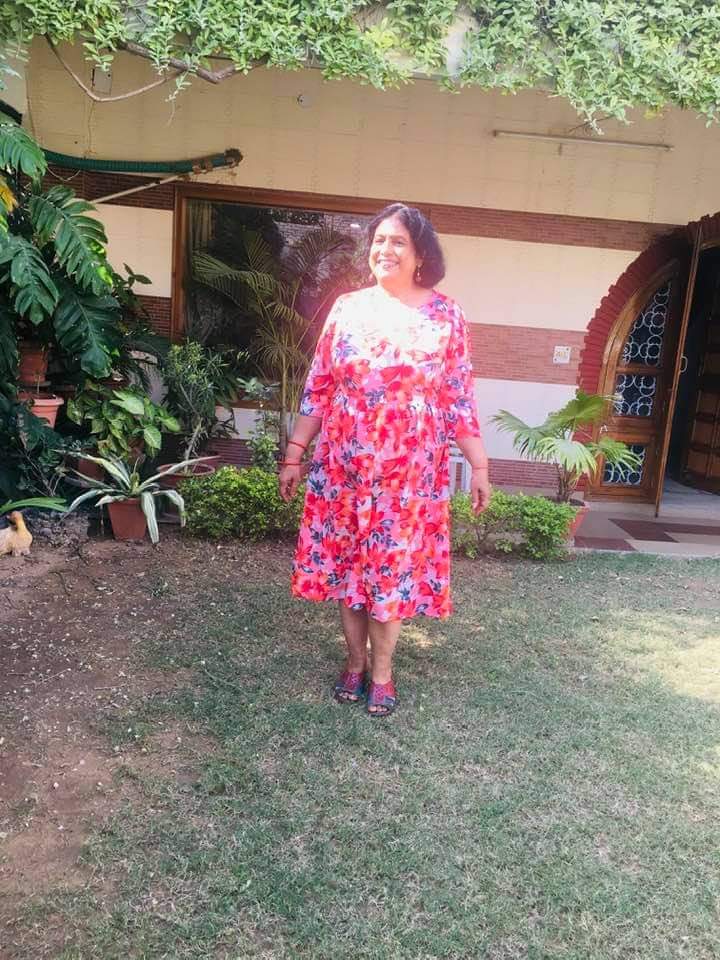 When I stepped in their car it was full of whisky fumes and there were four boys between the age group of 18 to nineteen years. My heart sank but then I thought about my family and 1 mustered up the courage to avail the only possible help. As the car was sprinting on the road so was my fear! The boys asked me questions like, from where we were coming, from where we got the petrol filled in the car last etc. I also told them that I am a teacher and I teach English to the students like them, beyond this we spoke no more.
After covering seven kilometres, a petrol pump came and the boys told me to go in another car and the boys at the petrol pump would help me. I was a little scared and doubtful about this change but when the needful was done like toolbox was placed in the van and a can of petrol was placed in the hatch compartment and I paid the amount which the pump owner had asked for, I felt at some ease.
The boys who had escorted me were about to leave, suddenly it clicked to me that I must thank them and pay them for their gesture but they refused to accept money and said that they daily take two-three rounds on the route of Jammu- Katra to help pilgrims visiting Vaishno Devi Shrine, especially in bad climatic condition. They were volunteers, What a commendable job they were doing! I was speechless I blessed them through my gestures and wished that their tribe may increase.
I got into the other car with a mechanic and had hardly covered one kilometre when I saw my car coming from the other side.
I told the driver to stop and turn back but he wouldnt listen and remarked that I must have been mistaken. I threatened him that if he would not stop I would jump out of the car, he paid heed to my threat and took a U-turn, after driving for half a mile I could see my car, my family all safe and sound. We hugged each other as if meeting after ages. Actually when I had left my husband located himself with the hit and trial method and without wasting much time he followed us. My husband thanked the mechanic for his support and cooperation. I also apologized for being so rude and thanked the strangers who helped us in the time of crises. Mind it, it was the time when there was so much political unrest in Jammu and Kashmir state but gods Angels in the form strangers were doing their best.
Now I tell people to do trust strangers and help strangers, once you know them they are no longer strangers. Those Jammu strangers left such a deep mark that I dont know their names but I remember their noble deed.
How do you like the story of Usha Vardhan Sharma? Do let us know in the comments below. Give us a review of this story and do subscribe to us for more stories. Also, share this post with your friends on social media.