A Designer With a Difference, She is Making The World Wear The Beautiful Indian Wedding Attires
A gold medalist from Lady Irwin College married to an IITian, with three grown-up children and other animals surrounding her daily life, she has sincerely been an indulgent homemaker. She is Vandana Dua, a Fashion Designer, based out of Sainik Farms New Delhi. She creates ethnic, western and fusion wear for women. She exports to USA, London, Singapore and maintains a strong client base across India.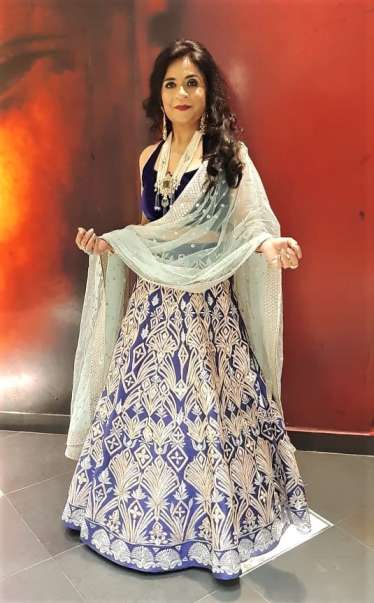 When asked about how she describes herself, Vandana Dua says, she is a humble, God-fearing & lovable person. She is very positive in her thinking and loves to enjoy life to the fullest. Talking to The Crazy Tales, she tells us about her childhood memories and her family, where she considers herself being lucky to have a beautiful childhood. She looks back at it with many heartwarming memories of her huge farmhouse with lots of fruits & vegetable garden. "So I am very close to nature & developed a passion for gardening," she mentioned. She considers herself blessed to be born in a very lovable & affectionate nuclear family.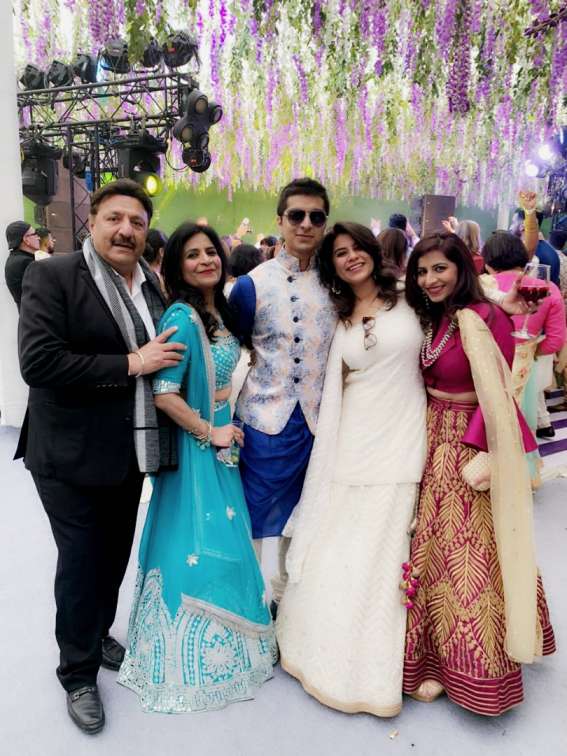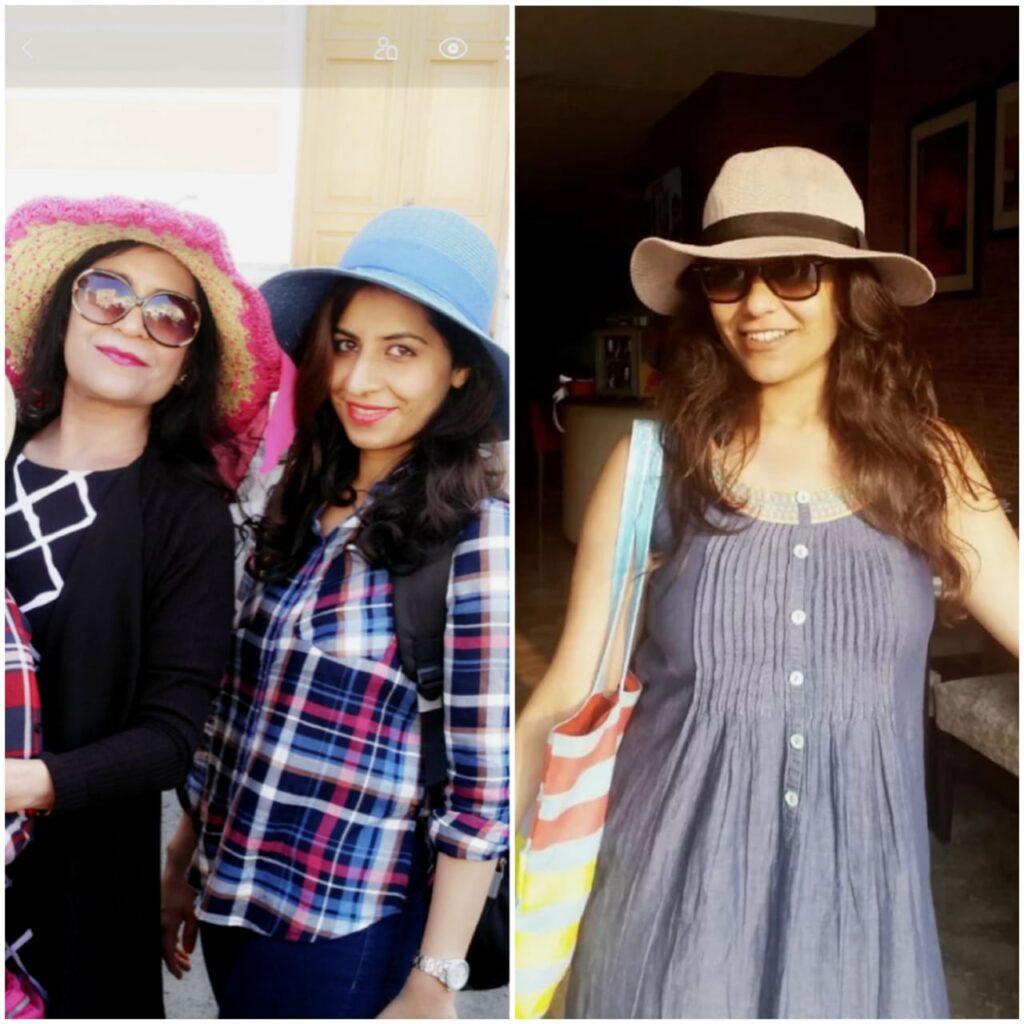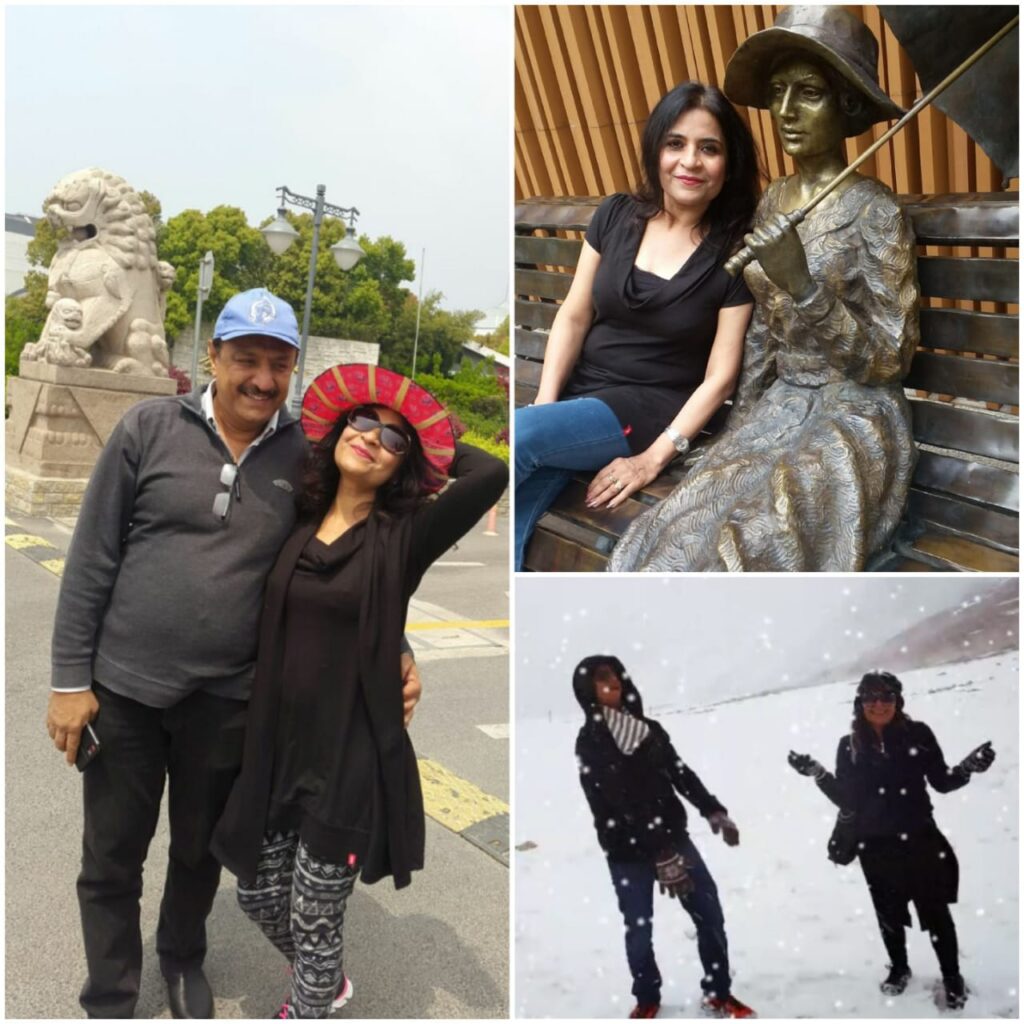 Talking about her school and college days, Vandana Dua says With Gods grace, she was a brilliant child throughout her schooldays. She was always first in class, took part in many extracurricular activities and was the Head girl of the school. She won a lot of prizes & awards. She was selected Miss Sophia in grade 12. She graduated from Lady Irwin College, University of Delhi and was the Music & Arts President of the college. She was a Table Tennis Champion and won Gold Medal in academics. She was & is still very fond of dancing and won many dance competitions.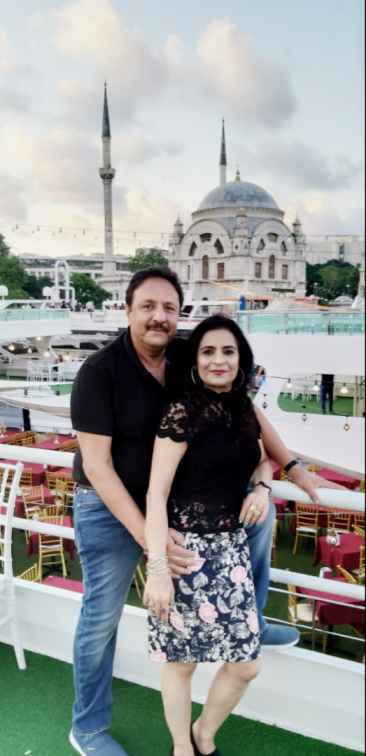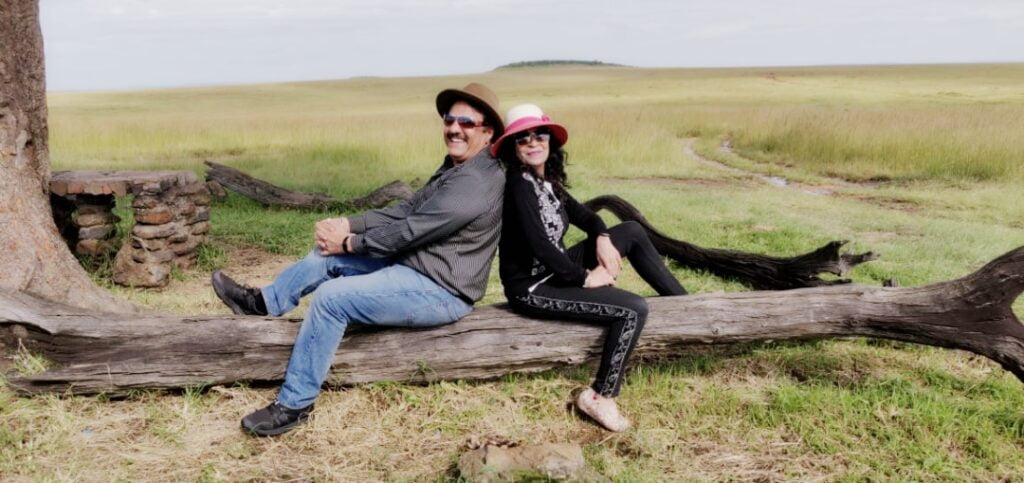 The Crazy Tales also spoke to Vandana Dua about her personal life. She was married into a business family manufacturing Cables. She was fortunate to have an affectionate family. She was blessed with two beautiful daughters and a handsome son. Her daughters are happily settled in their own respective houses, whereas, her son is preparing for his masters. "We love animals, especially my husband, he is an animal lover," she said in the interview so we have dogs & cats all staying together as one happy family.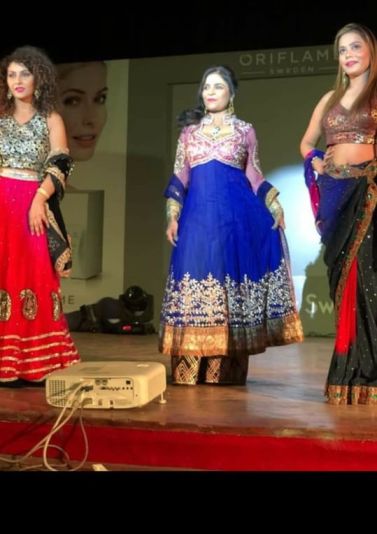 Talking about the entrepreneurial journey, she said Ive always been drawn towards design and fashion. Back in the days, I designed my own Indian clothes and as luck would have it, 15 years ago I was spotted at a wedding by a designer from the States. She absolutely loved what my daughters and I were wearing.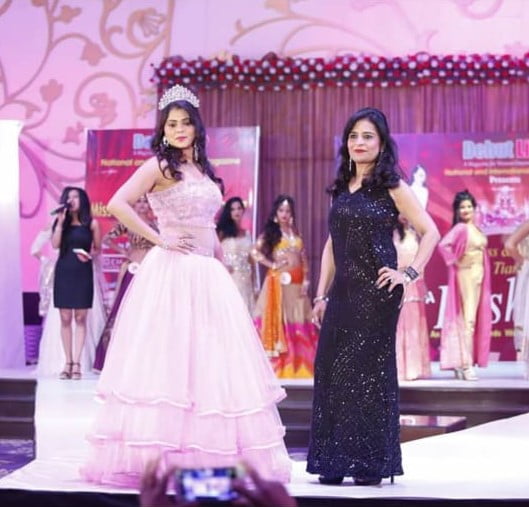 What started as a casual conversation led to a Purchase Order for a Collection of 50 Indo - Western garments in a timeframe of a month and a half. I was excited yet overwhelmed, it felt almost impossible to deliver considering I had no infrastructure, had little knowledge of bulk sourcing, embroidery, dyeing, shipping etc. But my husband supported me and with his encouragement, I took up the challenge. I went berserk during that month and a half, but she loved the final outfits, delivered to her within the time frame and since then, there was no looking back.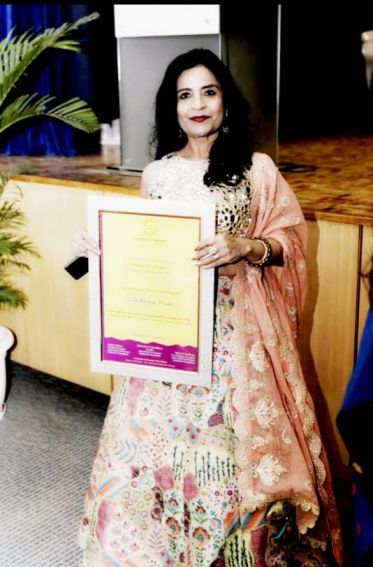 She further added After that, I started designing tunics and dresses for catalogue companies in the USA like Boston Proper, Casual Living and Potpourri. One of the high points at the beginning of my career was when a chiffon tunic with a unique embellished neckline that I designed was on the cover of Boston Proper for nearly 6 months. I got repeat shipments for this particular tunic for almost two years. So what started as a hobby turned into a fully-fledged business. For 7 years I was primarily running an export unit. Eventually, thanks to my very persistent friends, I entered retail and started customizing Indian wear for all types of occasions.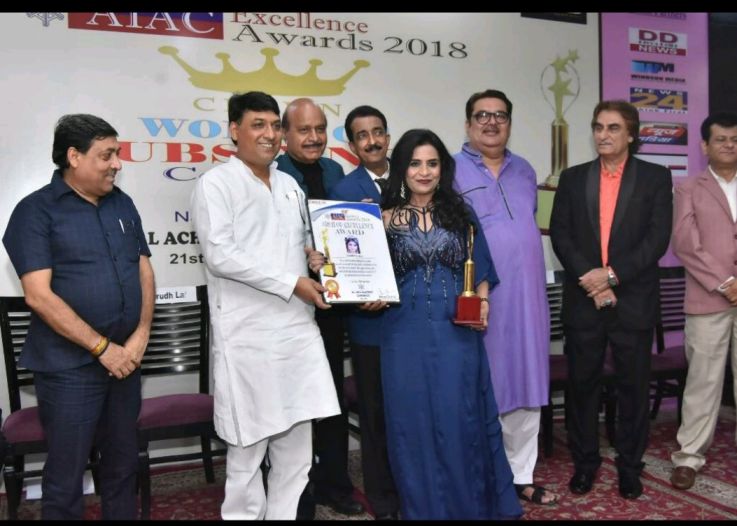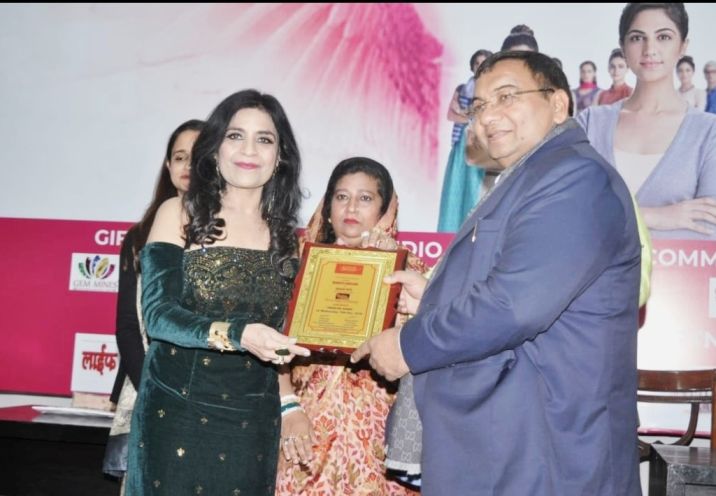 In the last few years, she has participated in handpicked pageants, events, various fashion shows. She feels lucky that there has been so much appreciation of her work and she gets regular invites as Guest of Honor for various prestigious events.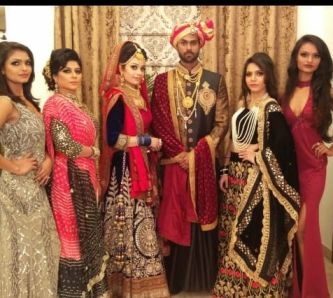 One can truly define success when you go beyond your regular commercial work. She was thrilled to be the official designer for Walk for Humanity. Last year, she worked closely with underprivileged kids. She had the good fortune of grooming and training young girls on how to walk the ramp. After facing a lot of resistance from the parents and community initiatives, she managed to pull it off and the show was a massive hit. It opened up new opportunities for these kids. Its wonderful that a couple of them are now professional models. In fact, this ramp walk did so well that its been picked up as an official project by the Inner Wheel of Rotary Club and she is really looking forward to being a part of the next show in 2020.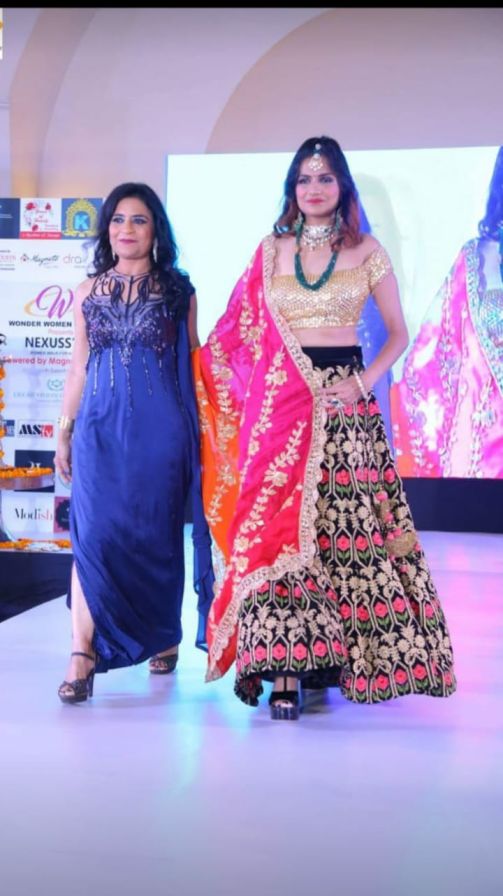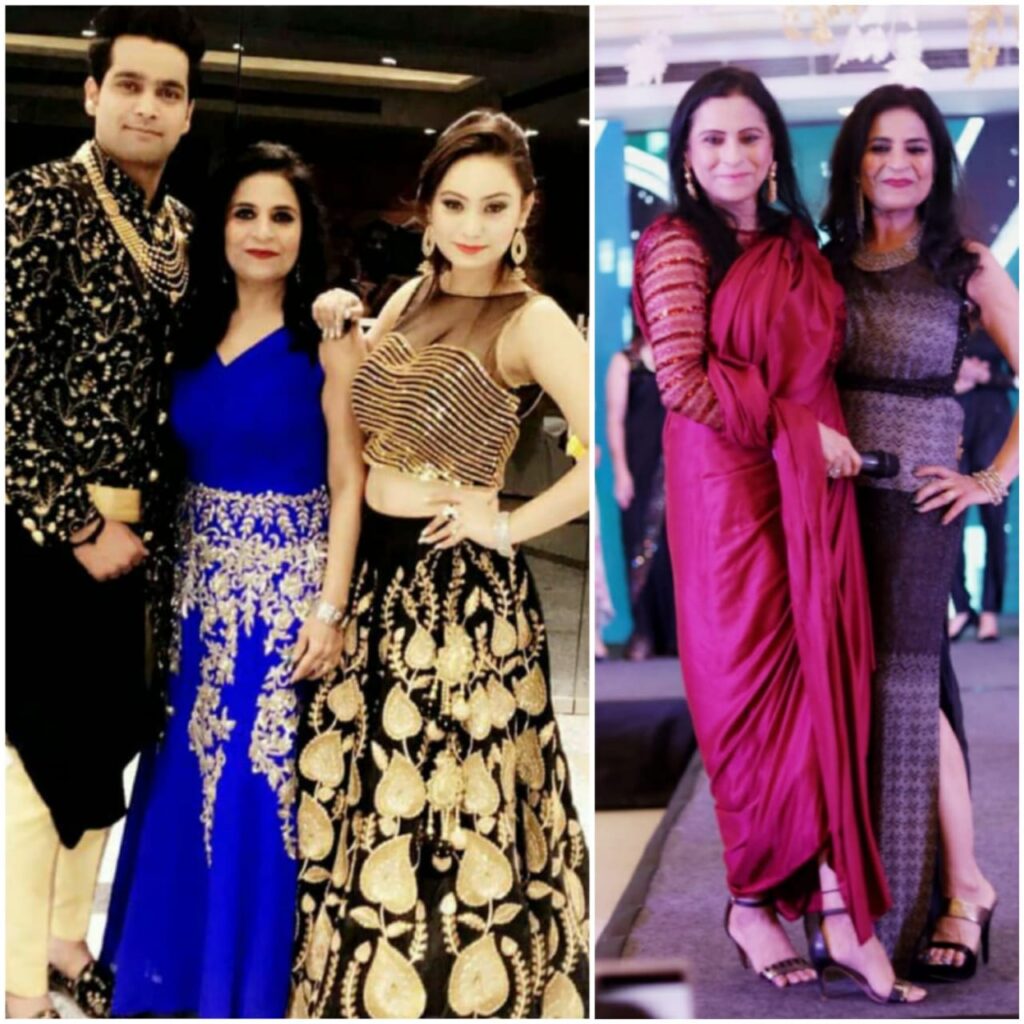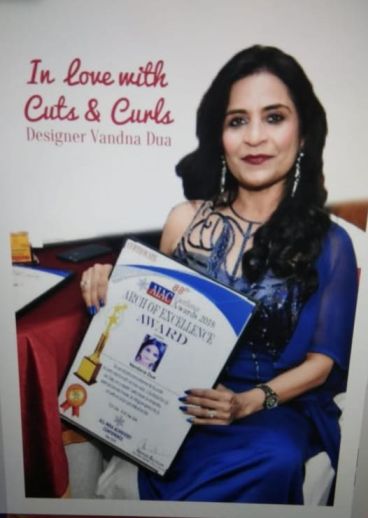 Her other professional achievements and awards are:
All India Achievers Excellence Awards
Nari Shakti Award for Excellence
Women's Conclave Award by Poori Shaadi Ki Kahani
Speaker at Sandeep Marwahs Studio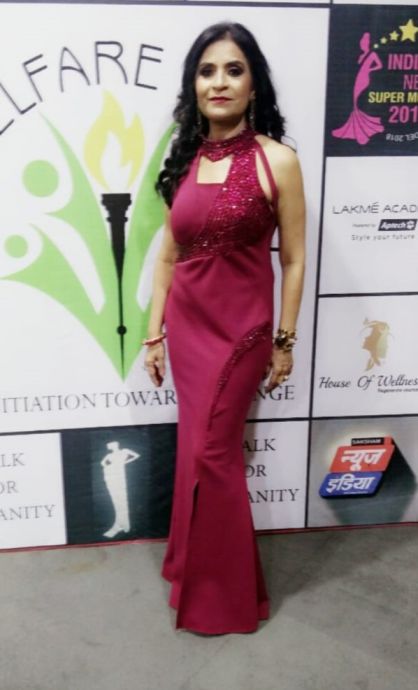 When asked about how life has treated her, she said "God has been very kind to me. I was always interested in fashion, so God helped me to become a fashion designer, for which I am very proud of. One of her future goals & wishes is to take her business to greater heights and to work more with the underprivileged girls.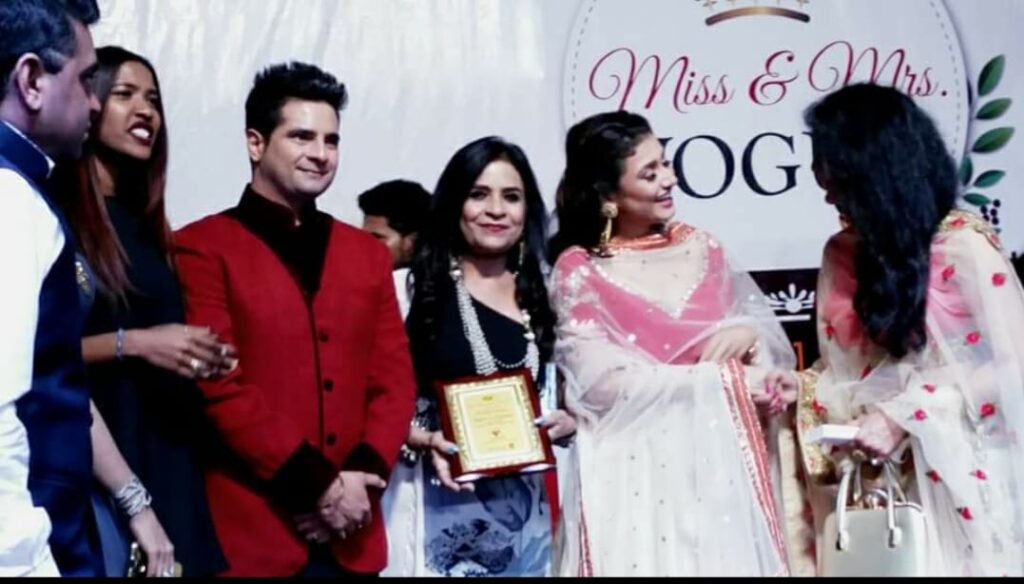 Apart from this, we question her about her travels and vacations; she quickly mentions" we have almost globe trotted." She has travelled extensively abroad & in India. Her longest vacation was in the USA, where she travelled from east to west coast. She discusses her best travel was flying in a small 12 seater plane from Las Vegas to Grand Canyon. She was in awe with architectural magnificence of palaces and museums of Moscow and St Petersburg. She loved going to a hot air balloon in the beautiful city of Cappadocia of Turkey. She went in a glass-bottom boat to see the Great Barrier Reef in Australia. She also remembers seeing the majestic Lions, Cheetahs and Hippos in grasslands of Masaimara( Africa). She has gone for many luxury cruises, the best being the Royal Caribbean Cruise to the Bahamas. Being adventurous in nature she has done many adventure sports like Paragliding, Parasailing, Deep Sea Diving, River Rafting etc.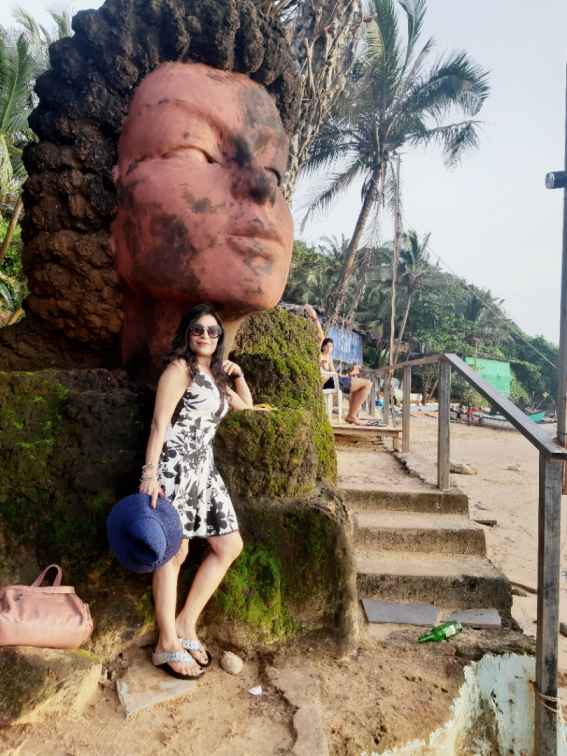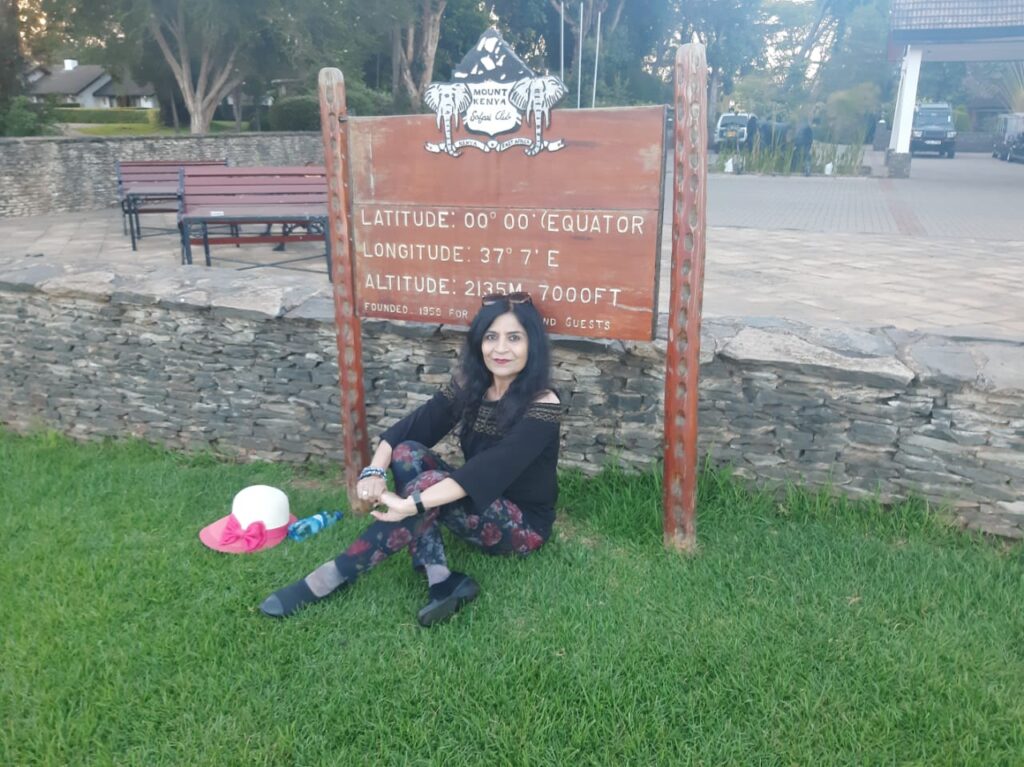 Finally talking to the crazy tales, she tells about her moto of life, is to "Live life to the fullest, live in the present because the past is History & Future is a Mystery." She also advises to all youth of the country to pursue your dreams & work towards full filling them because if you are determined to do a particular thing, you are sure to achieve your goal.
On asking her about her friends/family who helped her throughout her life, she mentions that she has been motivated and inspired by her Dad and Husband and has been blessed with good friends. Most of them have been very helpful so she cannot take a particular name so far.
How do you like the story of Vandana Dua? Do let us know your comments below. If you would like to connect to Vandana Dua, then give us a review of this story and do subscribe us for more stories. Also, share this post with your friends on social media.