Hair plays an important role in enhancing beauty. That is why it is very necessary to take care of them. For this, it is important to understand what your hair type is like – straight, curly or wavy. Correct maintenance can be done on this basis. Know different textures of how hair care. To maintain a healthy & beautiful hair you need to know Types of Hair & how to take care & style them. Therefore, we are here to tell you about different types of hair & how to take care of them. 
Types of Hairs
You need to observe your hair, what your hair type is. There are four types of hair, which are:
Type 1: Straight hair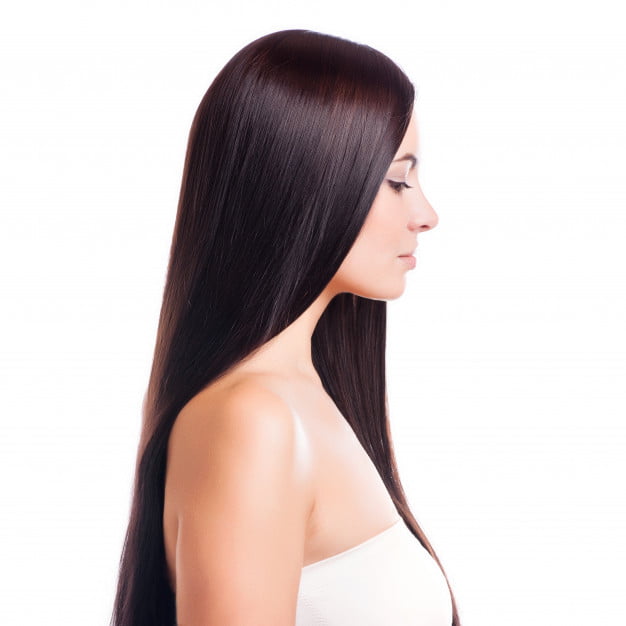 Straight hairs are generally smooth & silky without any curls or bends. The fibres of the straight hair are round.
1a – Straight (Fine/Thin) -Hair tends to be very soft, thin, shiny, oily, poor at holding curls, difficult to damage.
1b- Straight (Medium)-Hair characterized by volume and body.
1c– Straight (coarse)-Hair tends to be bone-straight, coarse, difficult to curl.
Type 2: Wavy Hair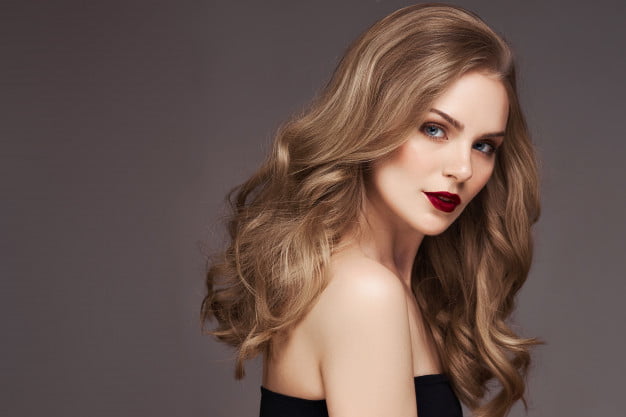 Wavy hair is kind of a combination. It's neither straight not wavy. Wavy hair is also more likely to become frizzy than straight hair. wavy hairs are loose with stretched S-waves throughout.
2a-Hair has a definite "S" pattern, can easily be straightened or curled
2b-The hair tends to be frizzy and a little resistant to styling.
2c-Fairly coarse, frizzy or very frizzy with thicker waves
Type 3: Curly Hair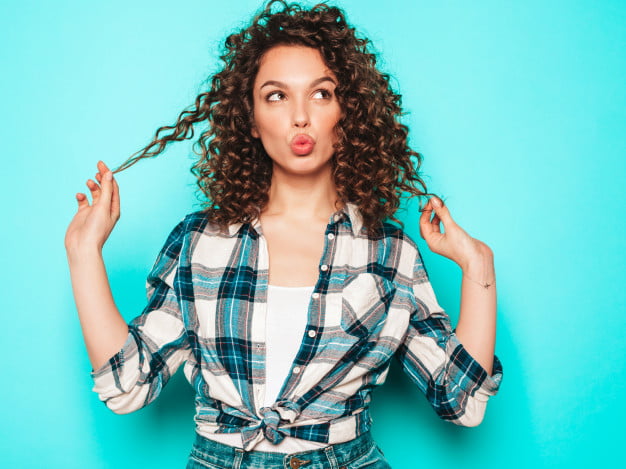 Curly hairs generally have naturally big, loose spiral curls. The hairs have bouncy ringlets with tight corkscrews. It has a higher density compared to wavy and straight hair. It can be styled very easily.
3a-Tends to combine thickness, volume, and/or frizziness.
3b-curls ranging from spirals to spiral-shaped corkscrew.
Type 4: Kinky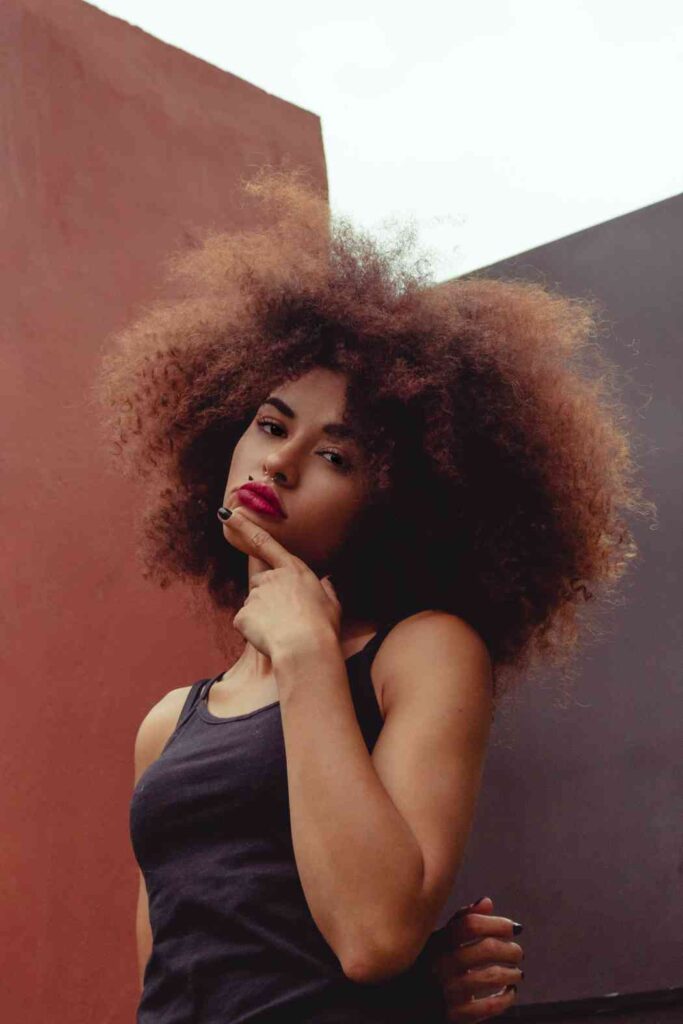 These hairs are very tightly coiled and sharply angled. This types of hair are firm with small curls. They tend to look rough but are soft n bouncy.
4a-Hair tends to be very wiry and fragile, tightly coiled and can feature curly patterning
4b-As 4a but with a less defined pattern of curls looks more like a "Z" with sharp angles
Hair Strands
Now that you are aware of hair classification, let's understand about the hair Strands'. Strand of hair is made up, of the medulla, cortex, and cuticle.
Fine Hair
Fine, hair has thin strands, which are almost translucent when held up to the light. These strands are hard to see. Fine hairs feel like an ultra-fine strand of silk.
Medium Hair
Medium hair strands are neither fine nor coarse, they feel like a cotton thread which are rough. It is neither fine nor coarse.
Coarse Hair
Coarse hair strand can be easily recognized. As they are thick hard & wiry. It becomes fizzy but has less breakage. It can easily adjust the heat, product, and hair dye.
Tips to Care Various Types of Hairs
These are the various types of hair and they need to care. Below are the tips which will help you out with taking care of various types of hair to be healthier, soft and shiny.
Straight Hair
Many people love straight and shiny hair, but do you know straight hair also needs care. Those who have naturally straight hair, they need to take a lot of care. That is why today we are going to give you some tips by which you can take care of your straight hair.
Use a mild moisturizing shampoo for straight hair, because if the hair becomes too dry then it will get tangled. With this, you can take care of your straight hair.
Always comb hair thoroughly before washing, not after washing. Because the hair is more sensitive after washing. And in this case, combing will break hair and become two mouths.
Avoid heat styling as much as possible, because it causes hair to become too dry. It also comes with blow-drying. That is why let the hair dry automatically. In case if you are heat styling then must use a heat-protectant spray.
Massage your head with vitamin E oil. It will make your hair long and thick. Keep in mind that the hair moisture should not go away while washing the hair, otherwise your hair will start to become dry.
| | |
| --- | --- |
| PRODUCT | SHOP NOW |
| VLCC Hair Strengthening Oil | Click here |
Wavy Hairs
Wavy hair is forms of curls, and curly hair of all varieties is generally more likely to breakage and frizz as compared to the straight hair.
After washing your hair never miss out deep conditioning your hair. Wavy hair needs to keep hydrated, healthy, and frizz-free. For this, you need to choose the right shampoo. A good conditioner will keep your hair soft & fizz free.
| | |
| --- | --- |
| PRODUCT | SHOP NOW |
| Fix My Curl Squeaky Cleansing Shampoo | Click here |
| Curl Up Curl Moisturizing Shampoo | Click here |
Comb your wavy hair when you feel like they are getting tangled. Comb the hair from the bottom first and slowly go to the roots. Try to be soft with your hair.
Deep conditioning is, recommended. Try to use a fizz free conditioner with a conditioning serum, almond, and protein. Wash your hair & conditioner every 2-3 times a week.
We know that you'll want to heat style your hair. But protect your hair from heat damage. Make sure to protect your strands before doing so with a heat protectant spray.
Hair oiling is an important, part of our hair cair routine. So you must massage your hair as it helps the roots thicken & make it strong.
Curly Hair
If you have naturally curly hair, then today we are telling you how to take care of them. Curly hair looks beautiful. But it is a little difficult to take care of them. In this case, let us know how to take care of curly hair.
Wash curly hair first with moisture based shampoo, then apply conditioner or hair mask by using towels. Wash with plain water after 10 minutes. Apply a few drops of serum when the hair is half dry. After shampoo applies a deep conditioner, which can provide extra moisture in the hair.
Never comb the hair roots or the middle. This causes hair to break even more and double hair also causes problems. Always comb the hair from the bottom first and slowly go to the roots like this. Curly hair should be taken care of like this.
It is said that curly hair tends to tangle easily and become lifeless. That is why you need to deep condition, your hair with hair masks. Apply them and leave them in the hair for 10-15 days and then wash them thoroughly. This will solve the hair and it will retain shine.
| | |
| --- | --- |
| PRODUCT | SHOP NOW |
| Arata Natural Nourishing Hair Conditioner | Click here |
Apart from these, avoid using styling products such as sprays or gels as well, this causes hair to deteriorate even more quickly. For better results, tap the hair for a while with a t-shirt and let them dry naturally and sprinkle some oil lightly for styling. Try to use a heat protectant spray if you are going for a heat styling.
| | |
| --- | --- |
| PRODUCT | SHOP NOW |
| Revlon Unique One All-in-One | Click here |
Kinky Hair
Kinky hair requires special care & attention. Kinky hair is so tightly bound, that its difficult to manage them. Therefore we have brought you some kinky hair care tips which might help you out.
Detangling your hair when it's wet or damp, and load it with a good conditioner made for kinky hair.
| | |
| --- | --- |
| PRODUCT | SHOP NOW |
| Clean Moisturizer Shampoo | Click here |
Best time to com your kinky hair is when they are wet and after conditioning. Never comb them when they are dry. Else, you will face heavy hair fall.
Use a conditioner that is specially made for kinky hairs.
Protectively style your kinky hair. Twist them or make braids, buns, or any style that will keep the hair protected and make them dry without heat styling. Else use a protectant spray on your hair before using styling rods.
| | |
| --- | --- |
| PRODUCT | SHOP NOW |
| Aqua Du Lait Natural Hair spray | Click here |
Oils and butter are great to lock in while attaining moisture. So try to massage your scalp with a moistured butter hair mask or coconut oil.
Hopefully, the article 'Types of Hair and Their Care' listed above will make your dry skin moisturize & make your skincare experience easier. For any query simply comment below, in the comment box.