Top 10 Bridal Hair Styles For Long Hair & Much More!!
Indian brides are more worried about their hairstyle in planning the wedding day. This is because girls in India do many types of hairstyles and then they also have difficulty in understanding what will suit them on the wedding day. If you have not been able to select your best hairstyle for your wedding yet, do not worry. Today we have brought you
Top 10 Bridal Hair Styles For Long Hair.
Top 10 Bridal Hair Styles For Long Hair
From these
Top 10 Bridal Hair Styles For Long Hair,
you can choose a different hairstyle for every function of your wedding. The special thing is that to make this bridal hairstyle you will not even need fake hair.Let's check out top 10 hairstyles for long hair:
Sleek Tight Bun
Now, this one is for the easy-peasy hairdo. If you want a nice but easy hairstyle, you can make a tight doughnut bun and give it a twist with gajra.
Read Also:
BEST TOOLS FOR YOUR MAKEUP, HAIR, SKINCARE
Embellished bubble braid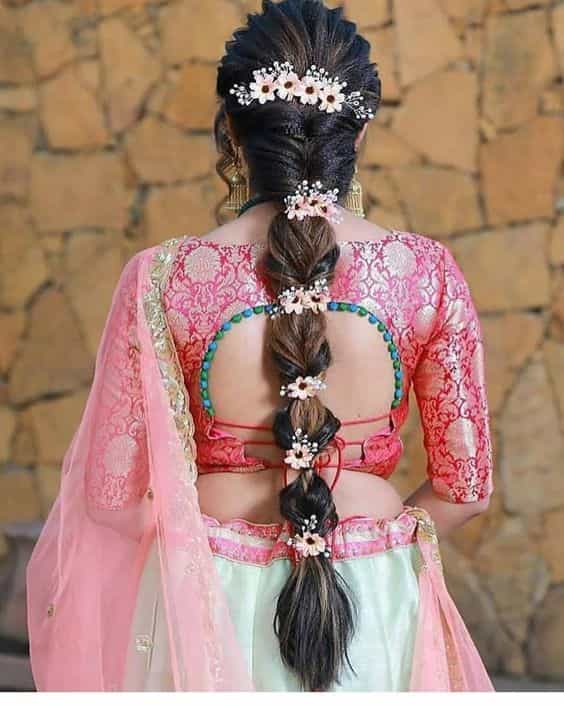 This hairstyle looks amazing on long hairs. If you want a charming look then you can choose a hairstyle with bubble braid and give it a beautiful look with hair beads.
Flowers bun with round patterns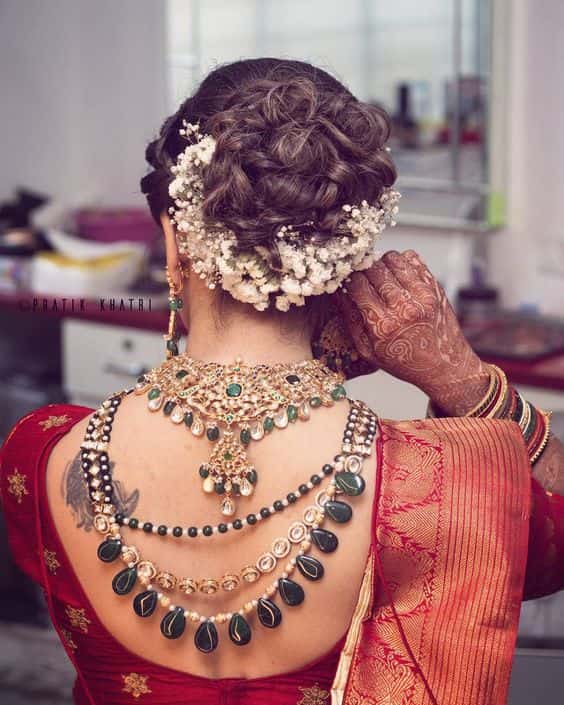 If you have a good length of hair, then make a round bun with round patterns, This will give a simple look. Also, cover your bun with beautiful flowers.
Fully covered bun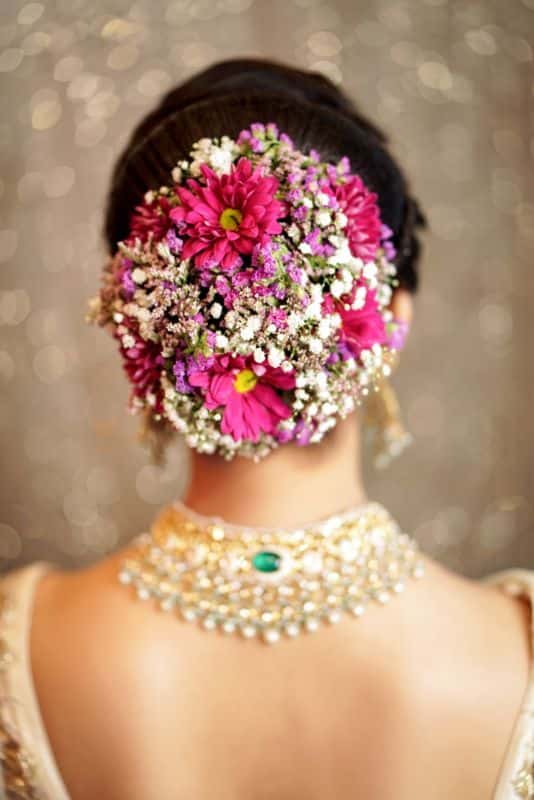 Why not go with a big rounded bun. While covering it with all the beautiful flowers.
Read Also:
15 BEST FOUNDATION FOR OILY SKIN
Gajra bun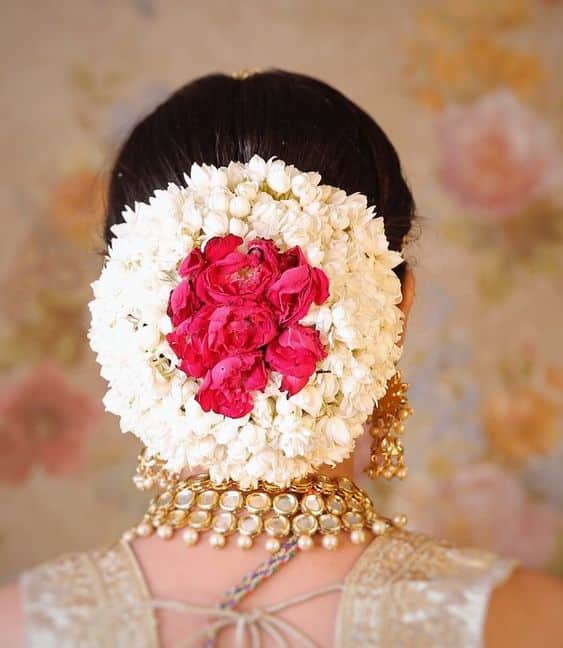 Mongra flowers are being used a lot these days, which give a different look with a traditional touch. You can decorate the simple bun with mogra gajra. Give it touch with roses in between.Decorate the gajra in such a manner by making a bun so that the gajra is well covered. If you wish to see Gajre stick to your hair for a long time, then firstly pinup all of them with baby pins. Then put hair spay on it.
Unique bubble braid
If your hair is long and slightly thick then you can try this kind of hairstyle which is semi-open but bubble braid. This hairstyle can give a beautiful look with golden pins.
Read Also:
HOW TO GROW YOUR HAIR FASTER AND HEALTHY
Braid with jewellery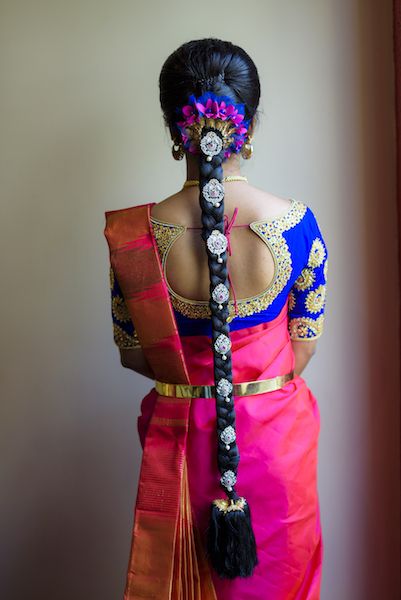 For every woman, jewellery is a very precious thing for her. It enhances the beauty of every woman. So, what about a bun with jewellery attached to it?
Rosy Braid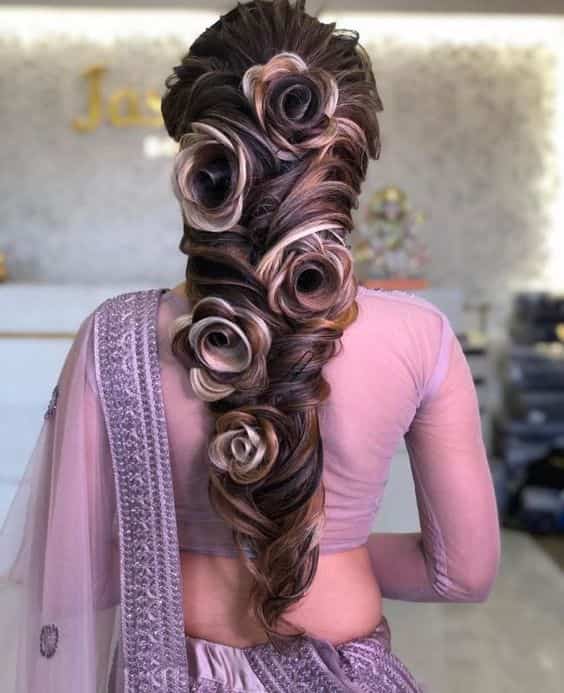 This is the most spectacular floral twist for your wedding hairstyle look. This hairstyle is all Rosey. This hairstyle is created with rose pattern designs and will add a twist to your look.
Bun with a tail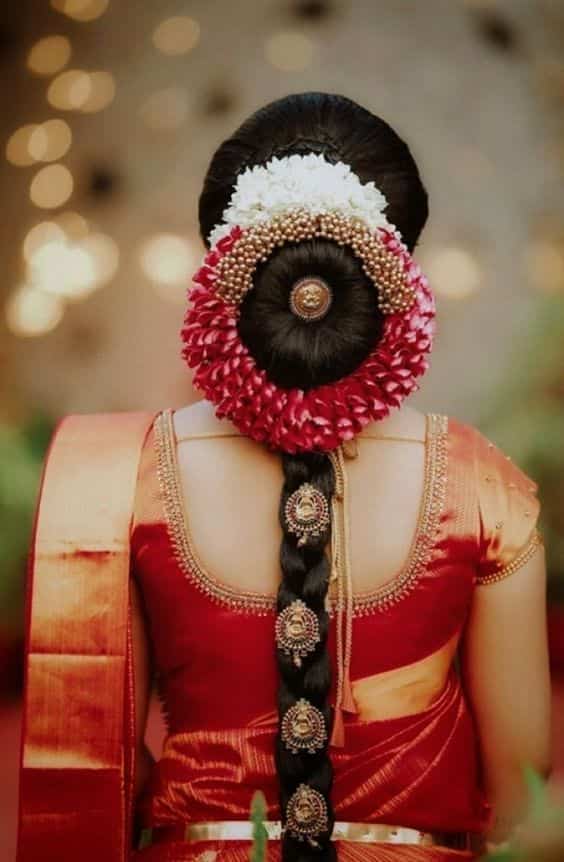 If you have got thick and long hair, then this is a perfect hairstyle for you.Especially in south India, this hairstyle is very much trending. In this hairstyle, the long style braid gives a different look. The bride wears a sari at a wedding in South India. The long peak with the saree and a gajra on it attracts everyone's attention. If your hair is short then you can use the curtains.
Read Also: HAVE TANNING ON LEGS? The solution is Here.
Wavy Bun Hairstyle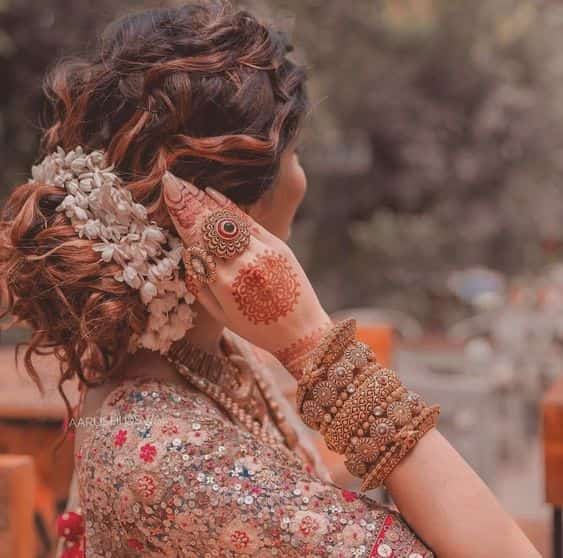 This hairstyle makes you look very trendy and stylish. This hairstyle looks so beautiful with lots of makeup looks. During your wedding, take this hairstyle at the ceremony or reception, Haldi and celebrate your beauty.Tell us if this
Top 10 Bridal Hair Styles For Long Hair
blog is helpful or not, you can give suggestions by commenting below. Also, share this post with your friends on the social site.