Therein lies hope even when everything is lost
The Crazy Tales came up with another inspiring and mindful story, that would give a new sense of health and mental peace to anyone who reads it. Let us walk through the journey of Ms. Neelam Verma, an International yoga teacher, who has faced numerous challenges in her life.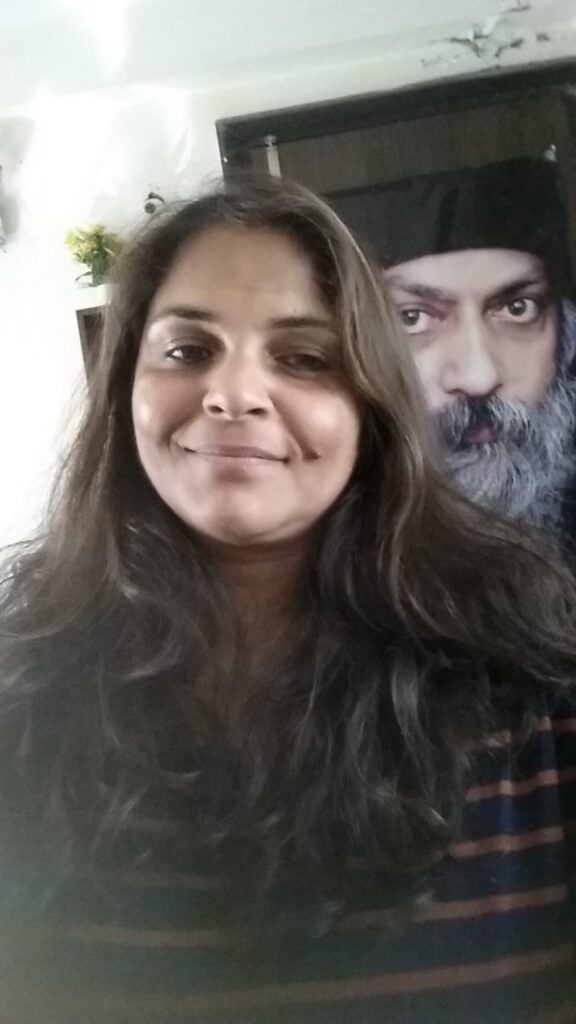 We had a long conversation with Ms. Neelam Verma. First we asked her to introduce herself, to that she replied, I am an Osho Sannyasin teaching yoga & meditation through my firm Ahodhan Enterprises (R).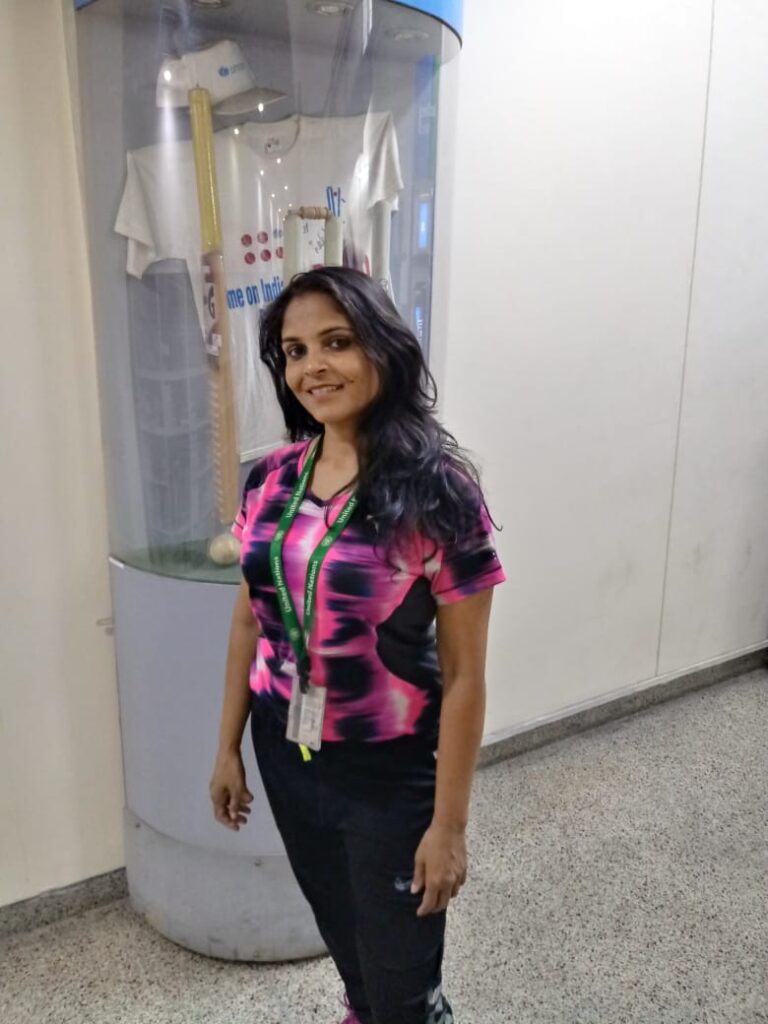 When we did asked her to share some childhood memories, she said, I used to put sand on my head and then cried when it pricked my eyes.
Furthermore, we asked if she had anything to say about her family, to which she replied, "My father retired from the Indian Air Force, my parents had a love marriage, my mother was a charismatic lady with leadership qualities. She worked in Hong Kong, Singapore, London, Bagdad, and the United States before dying in a car crash in Canada on July 8, 1995. I cannot forget the day when I took her mortal remains weighing 2.5 kg from the IGI airport in a DTC coach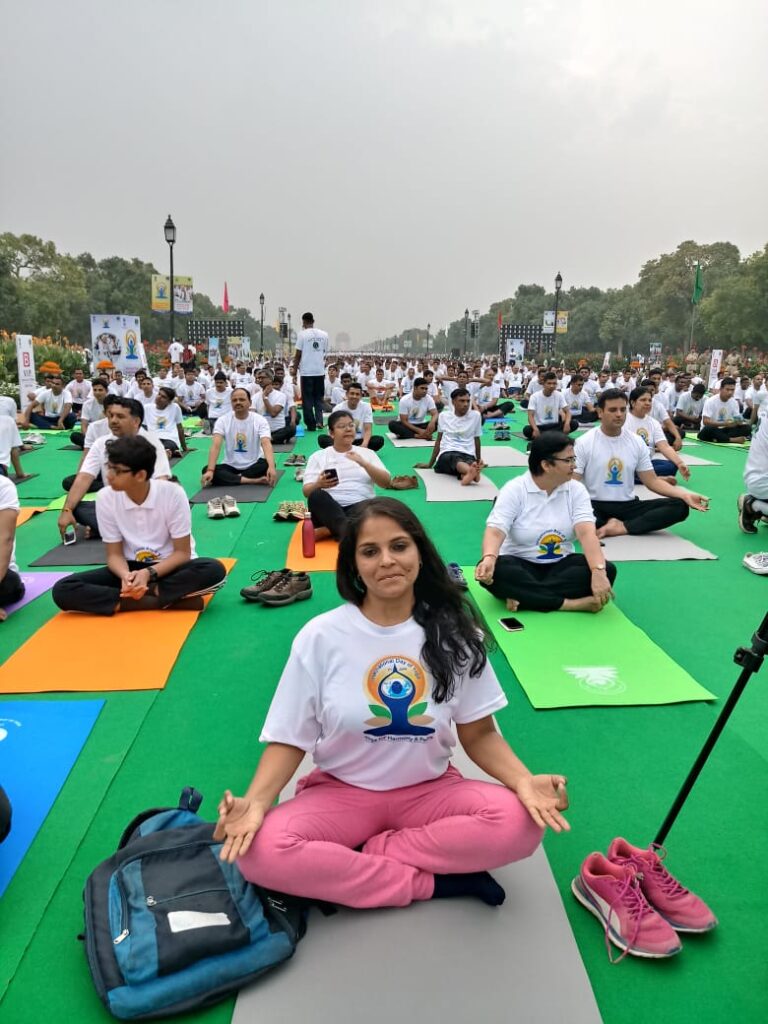 My tourist visa was denied ten times before I was able to travel to Trinidad and Tobago, Malaysia, Singapore, and Nepal to teach yoga.
Other challenges faced by me include death of my two elder brothers at a young age, my father having three heart attacks, my younger brother receiving psychiatric therapy following his divorce, and my paralytic grandmothers death in my arms at the age of 90 after two years of personal nursing. Besides, our tenants took illegal possession of our houses. Despite this, I was able to build my own home in Gurugram.
When we asked her about her entrepreneurial journey, to give us a brief about her education, awards & recognitions honored with, she said, Right from the very Inception I was into sports and spirituality, my inner search took me to Bangalore art of living center. I met Shri Shri Ravi Shankar Ji there. It was a life-changing experience. Also Baba Ramdev Ji at Patanjali Haridwar taught me more. Various pious Saints, Mahamandleshwars at Rishikesh contributed to my spiritual journey. I was an outstanding sportswoman. I won the best all-rounders Trophy in my school Tagore International, Vasant Vihar. Played cricket for JMC college Chanakyapuri Delhi along with other Sports. I also participated in Yuv Vani programs in All India Radio and DD quiz programs. Volunteered with Delhi traffic police as traffic warden Cantt circle. Helped many NGOs as Chief General Secretary of Sudhi NGO while working for the slum area of Sanjay camp Chanakyapuri with NDMC secretary Rashmi Singh Ji. Also, I am CEO of Mahila Ashram Muawani Pithoragarh. I have trained in self-defense from PTS Malviya Nagar, also learned Taekwondo from the Black Belt world to promote self-defense techniques amongst girls.
Queen Elizabeth of UK appreciated my philanthropical work through postal mail when I sent her my biography "A Girl Of Fortitude".
Education: schooling from The Air Force School and Tagore International School Vasant Vihar, college from JMC Delhi ,Yoga from Patanjali and MDNIY, Art Of Living Bangalore, Reflexology acupressure from RK Ashram Delhi.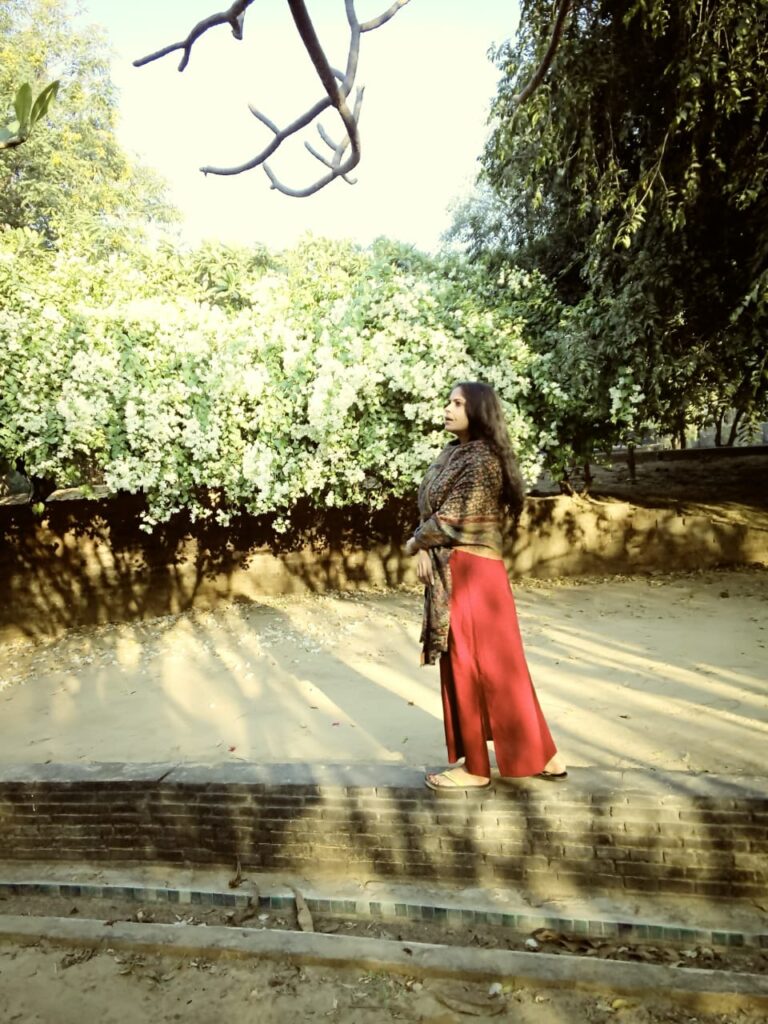 Awards: the best all-rounder Trophy in 12th standard, soul Queen award by Anjana Kuthiyala Ji, The Woman of Substance award by Deepa Antil Ji, Best Fitness award by Indo Canadian cultural organization regd. by Naresh Pal Ji, Best award for the most inspiring women of India by Peeyush Pandit Ji, the crazy tales "The Powerful women" award by Amrita Kar ji.
When we asked her about her personal life and relationships, she said, "I was born and raised in Subroto Park, New Delhi, and had to take over complete responsibility of the family after my mother died. I am not married by choice as I believe marriage is to blame for 90% of the world's problems. However, I am in a relationship and live in my own home.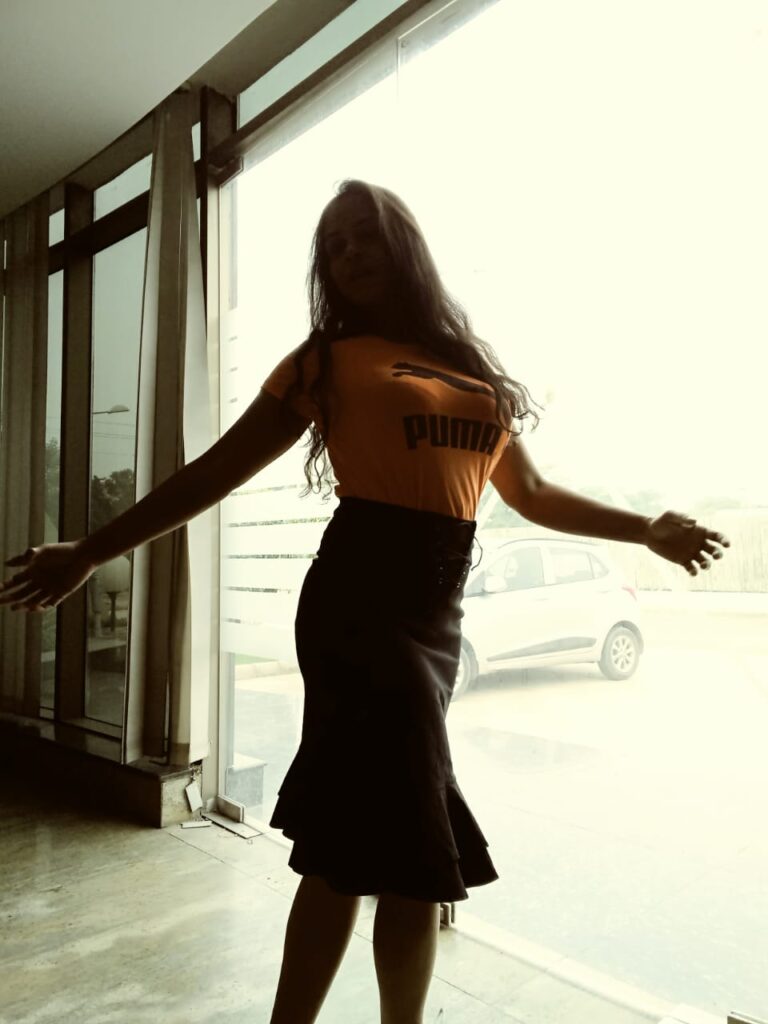 When we asked her how life had treated her, she said, "Life is a journey from seed to flowering, and I have happily embraced all phases of life, no regrets."
Besides, we also asked about her future aspirations, to which she said, "To challenge the traditional position of a woman by competing in an international beauty contest next year at the age of 50. Also to save Osho International Commune Pune from selling our national heritage
When did we ask her about her favorite vacation and movie, she mentioned, vacation: Rishikesh and movie: The Rebellious Flower Osho.
When did we ask about what advice or a message she would give to all youth of the country, to this she said, never give up experiment more and read Osho every day.
At last, we asked her motto of life, and describe as a woman what she felt about facing life. To this, she replied, Motto of life is to remain happy and spread Osho's meditation.
Further she continued, As a woman, I feel like a creator of the world, while 50% of the population is women who have been repressed for ages that's why the world is unhappy. Now it is time that women should come out and fight for their education and never compromise their freedom. I'm self-made but my grandma and my younger brother helped me a lot.