Then Stared Alone, Now As Team Of Juhi Arora & Associates, The First Generation Lawyer & The Role Model For Many
When the world is silent, even one voice becomes powerful. Here we have brought an Inspiring story of such a remarkable person whom we have acknowledged for her focus & commitment towards Litigation"
Advocate Juhi Arora is a strong, passionate & ambitious woman who is determined for her work. She is one of the renowned advocates for more than a decade in the Supreme Court & Delhi High Court. She has also recently started a social media initiative, known as Juhi Arora & Associates where she discusses important judgments and encourages the reading of the case. She has also come on various talk shows. Out of numerous inspiring stories, the crazy tales bring to you an inspirational story of one strong-minded woman, Advocate Juhi Arora. Lets see how she is shaping, her dreams and how it can inspire others to follow their heart.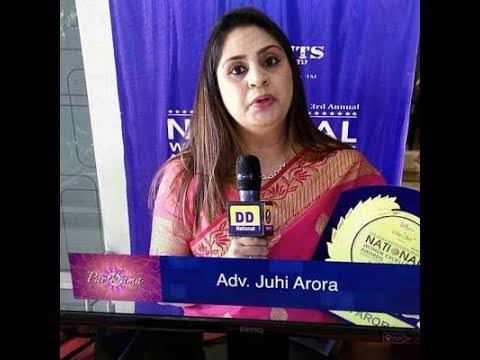 When the crazy tales asked her to give her introduction, she states, I am an Advocate and the founder of Juhi Arora & Associates and have been practising for more than a decade in Supreme Court, Delhi High Court, and various District Courts.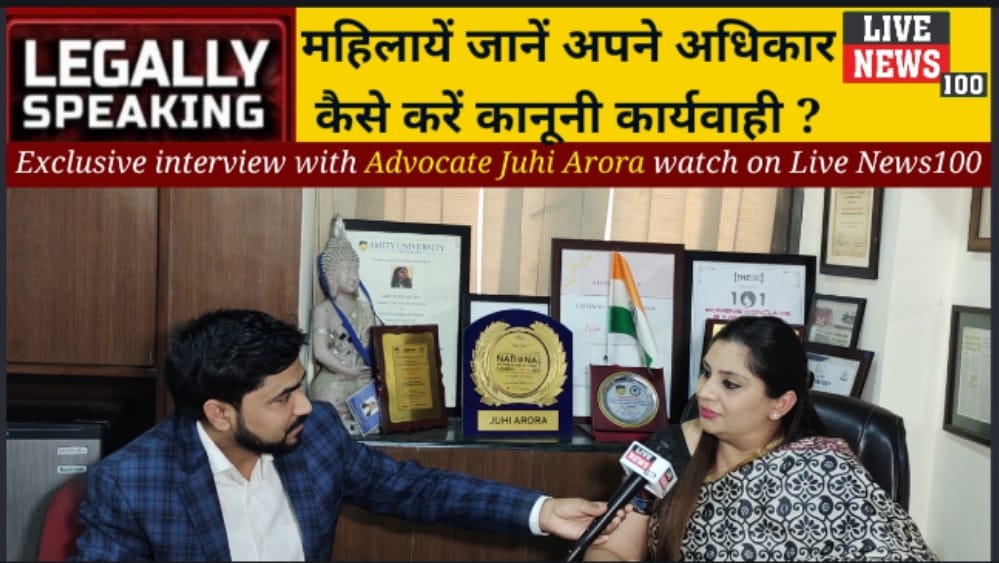 I am also one of the members of the Advisory Board of Lloyd Law college GR. Noida sharing the bench with distinguish senior advocates like Mr K. Venkatramanni, Ms Geeta Luthra, Mr Naveen Jaggi. I am also one of the employers of the Corporate Resource Centre group of Amity law school, Noida. And also a legal panellist in the ethical committee of Geneskart diagnostics a sister chain of IVF Hospitals by the name Seeds of Innocence.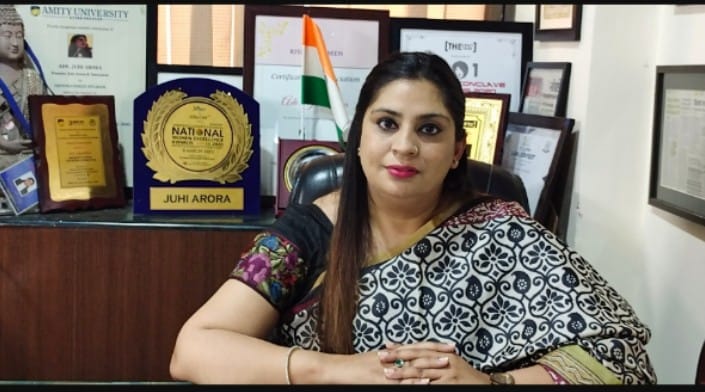 I have represented and got issued the notice to the sports Ministry on behalf of celebrity client Para Olympian Naresh Sharma before Hon'ble High Court. I have also fought against CBSE Board to add the language Sanskrit in the books along with other advocates. I have also thrown a light that many judgements and orders of mam have been reported in DLT and various other leading newspapers. I have got the expertise of family law through taking care of all the matters civil and criminal. More than 500 students from various college like Amity, JIMS, Symbiosis, Lloyd, ccs university have interned under me down the line.
Awards & Recognitions
National women's excellence award India 2020 on women's day
101 Most Influential Women Conclave & Awards in 2020 by The Crazy Tales.
Awarded by Rising women at Inspiring women and conclave Awards'21
Authored several articles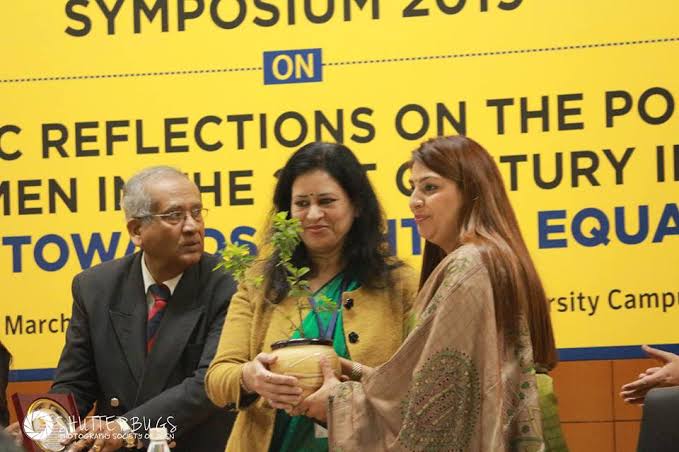 When we question her, how she is making a change in society? she said well, by making the boys & girls understood in a way that they both are an important part of society. They have to be very much educated and understanding as far as they need to develop the nation and solve the problems of society."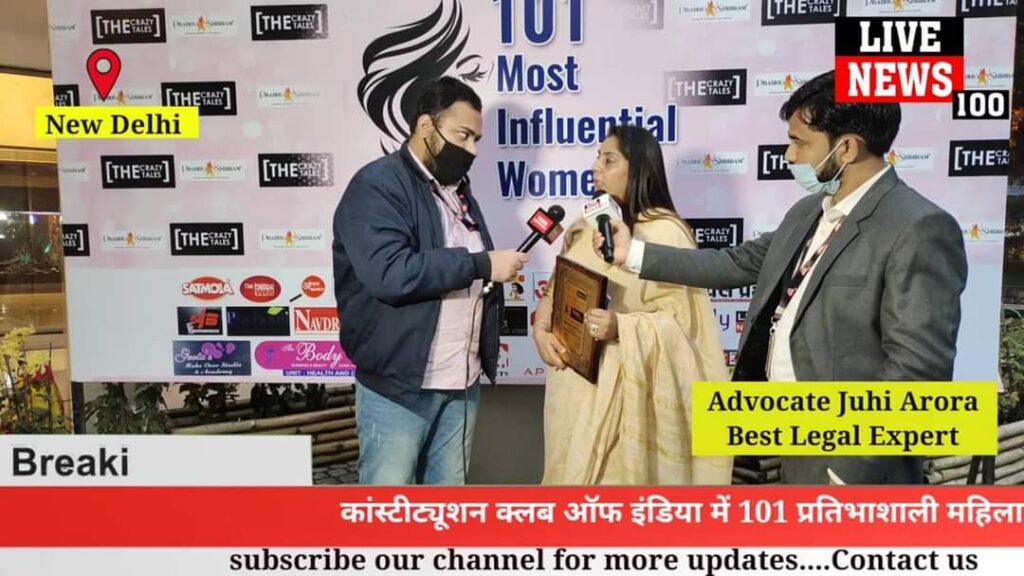 "I am also regularly giving webinars and accepting invitations from various colleges. I have started my own webinar during the lockdown. Wherein we are educating more than 500 students from various institutes of Delhi/NCR and PAN India, we are educating them about the legal points of law."
During the interview, we questioned her about the support system which made her what she is today? to which she replied, well my Support system is ofcourse another women with me that is my mother. My dad has always supported me to the extent. I have two kids and raising them while working is a bit challenging, so I always give my credit to my mother who has always been there by my side and has helped me physically, mentally & emotionally."
Apart from this, we question her about her favourite vacation she has spent and her favourite food; she quickly mentions I am a very foodie person so its confusing for me to choose one single favourite dish. I love North-Indian Cusine and Chinese cuisines the most. Every vacation where I am spending quality time with my family is my favourite vacation."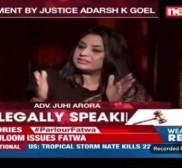 When the crazy tales, asked her if she had any crazy or influential incident which brought a change in her & would like to share with The Crazy Tales? she quickly replied "those were the days I was taking coaching classes from Rahul Rayas. I was never into litigation and was doing law but wasn't focused on where to go and what to do? Those were the days I was so much influenced by the judiciary and I made my mind to pursue the litigation."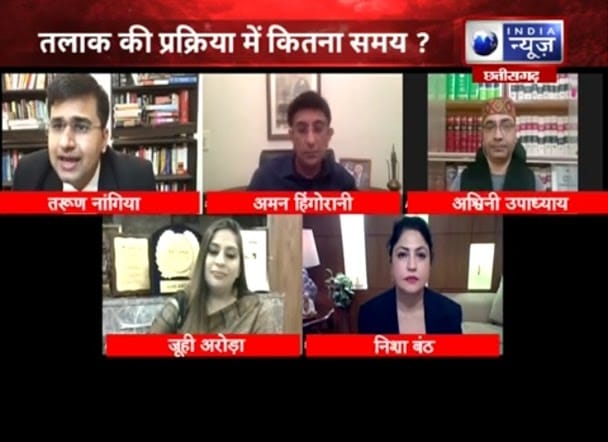 How do you like the story of Advocate Juhi Arora? Do let us know in the comments below. Give us a review of this story and do subscribe to us for more stories. Also, share this post with your friends on social media.