The Woman Who Broke Stereotypes & Lives Her Life Her Way - Sonia Sahijwani Saini
She was powerful not because she wasnt scared but because she went on so strongly, despite the fear.

With the same thought, we have brought an inspiring story of a passionate, determined woman who is never scared to speak her mind out loud; Sonia Sahijwani Saini. She is a woman of creativity and enthusiasm. Currently, she is a legal expert & a renowned writer.
Sonia Sahijwani Saini is a dedicated, smart & creative person who finds her solace in writing.
Out of numerous inspiring stories, the crazy tales brings to you an inspirational story of one strong-minded woman, Sonia Sahijwani. Lets see how she is shaping, her dreams and how it can inspire others to follow their heart.
Introducing herself to The Crazy Tales team, she states, I am Sonia Sahijwani Saini, a legal expert by profession and a writer by passion. I had always dreamt of becoming an author, it has been my childhood dream. My life completely changed when my son was born, and it was the biggest turning point in my life. I am the author of three books.
Yours Legally
Baby on Board and
???? ???? ?? ??. ?? (Aapki Siya LLB)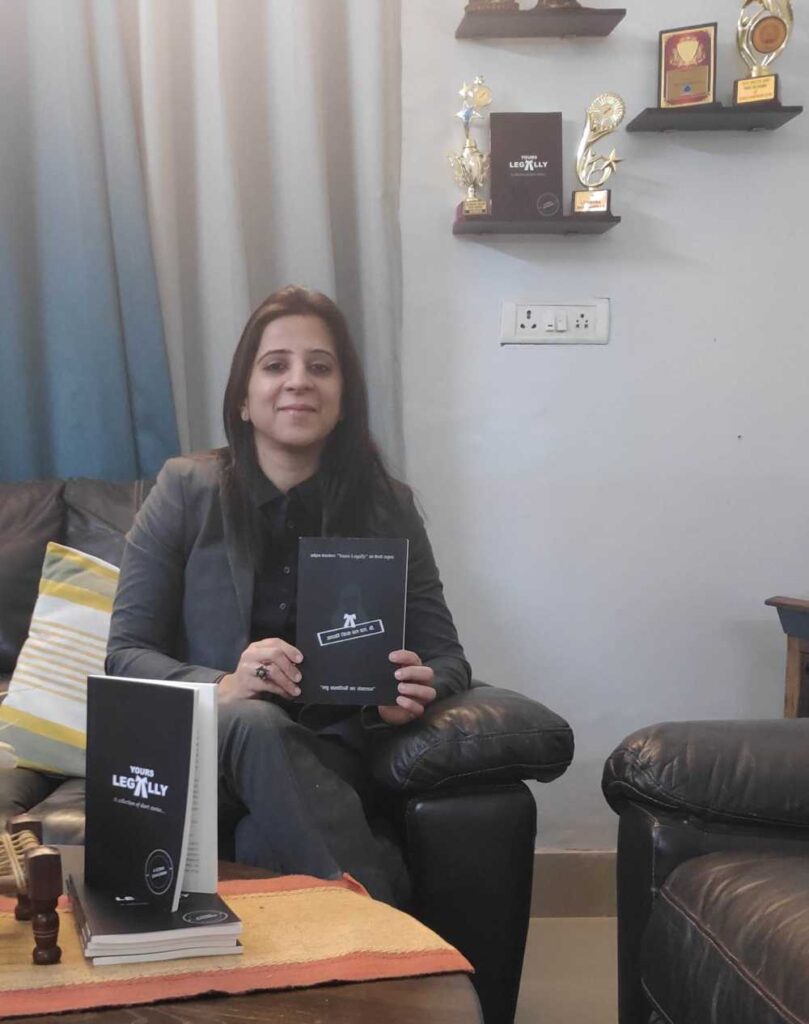 "Becoming an author has been my childhood dream. Besides, motherhood is a role I enjoy playing the most. And the birth of my son has been the turning point in my life enabling me to achieve my dreams. Recently in November 2020, the Hindi translation of my debut book Yours Legally got released on all online platforms with the title ???? ???? ?? ??. ??. - ??? ???????? ?? ?????'' I have always had a keen interest in Hindi reading and writing and with the success of my debut book. During the lockdown period, I took this step towards publishing my first Hindi book through the same publisher 'Become Shakespeare' , a sister concern of Leadstart Publishing, Mumbai."
Talking about how she and her books are making a change in society, she adds, 'For me, the power of the pen is extremely strong and impactful. Having grown up reading books of various genres and being influenced by them, I have always endeavoured to inspire, motivate and encourage others through my writing and stories. My debut book 'Yours Legally' has made readers understand the law and the legal profession from a different view and perspective. It has impacted not just those from the legal background but also others, the stories narrated therein have also touched the human chord of my readers."
"My second book 'Baby on Board' has aimed to challenge the myths and misconceptions prevalent in our society towards pregnancy and motherhood and is a one of its kind book aimed at Parenthood and a pregnancy book for the Father to be as well. The book has been well-read by the male counterparts equally."
Her Awards & Recognitions
Best Author Award 2020 at Women's Conclave & Awards 2020 by The Crazy Tales at Constitution Club of India in January 2021.
Felicitated with the prestigious Dr Sarojini Naidu International Award for Working Women 2020 by the Asian Academy of Arts in association with the International Womens Film Forum.
Her life journey has featured in the recently released Shining Divas of 2020. ( Its a one of its kind book containing biographies of 6 women achievers all across the country published by Literoma, based out of Kolkata.)
During the interview, we questioned her about her support system which made her what she is today. To this she quickly replied - I consider my parents & sister to be my biggest support system and for giving me the utmost freedom to pursue the career of my choice, to follow my passions, for enabling me to take all life decisions on my own. I would also like to thank my life partner for always believing in me and motivating me to reach new heights. My son is my constant source of inspiration and happiness. I am also blessed to have with me my three pillars of strength- Nitin, GK and Dhruv for always pushing me towards bigger challenges and for always being there for me. Without them, my life is incomplete."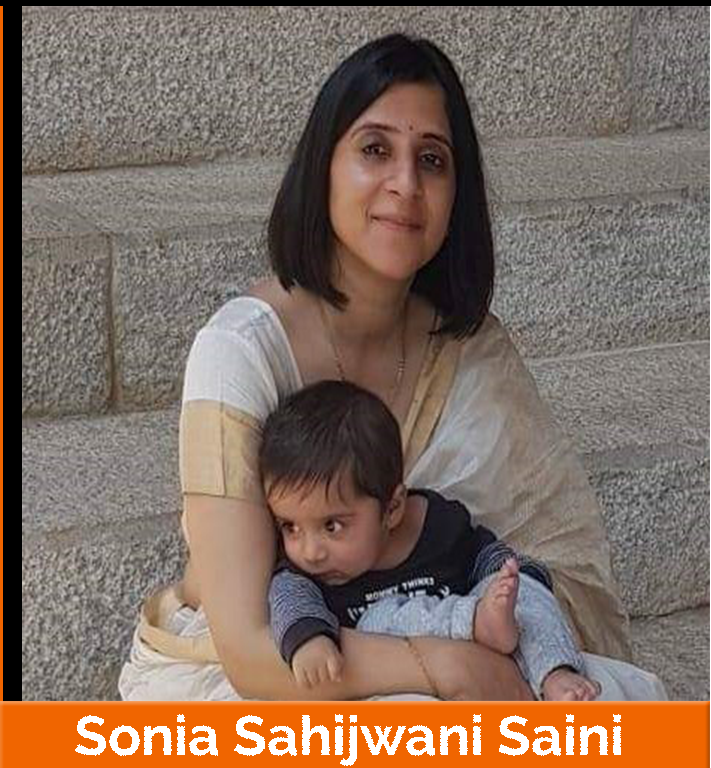 A writer who is fond of travelling and is a foodie, we asked her about her favourite vacation and food; she quickly mentions Seychelles, my honeymoon destination was a beautiful experience. Leh-the land of mesmerising mountains is another place that made me realise the true unexplored beauty of India.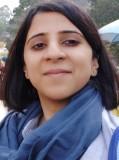 'Leh' is a place I want to visit again and again. I don't just eat to live, I live to eat as well! My favourite food would be Malai Kofta, Butter Naan & Pav Bhaji which is something I can even eat every day!!
When The Crazy Tales team, asked her if she had any crazy or influential incident which brought a change in her & would like to share with us, she replied, During one of the Mind Rocks Youth Summit organised by India Today, held in New Delhi a few years ago, I got to meet Chetan Bhagat for a brief period since he was one of the Guest Speakers. I shared with him the fact that I am a budding Author and he advised me to start writing short stories. It was a great influence and in fact, my debut book is a collection of 6 short stories itself. He may not even remember this incident but it left a deep impact on my life."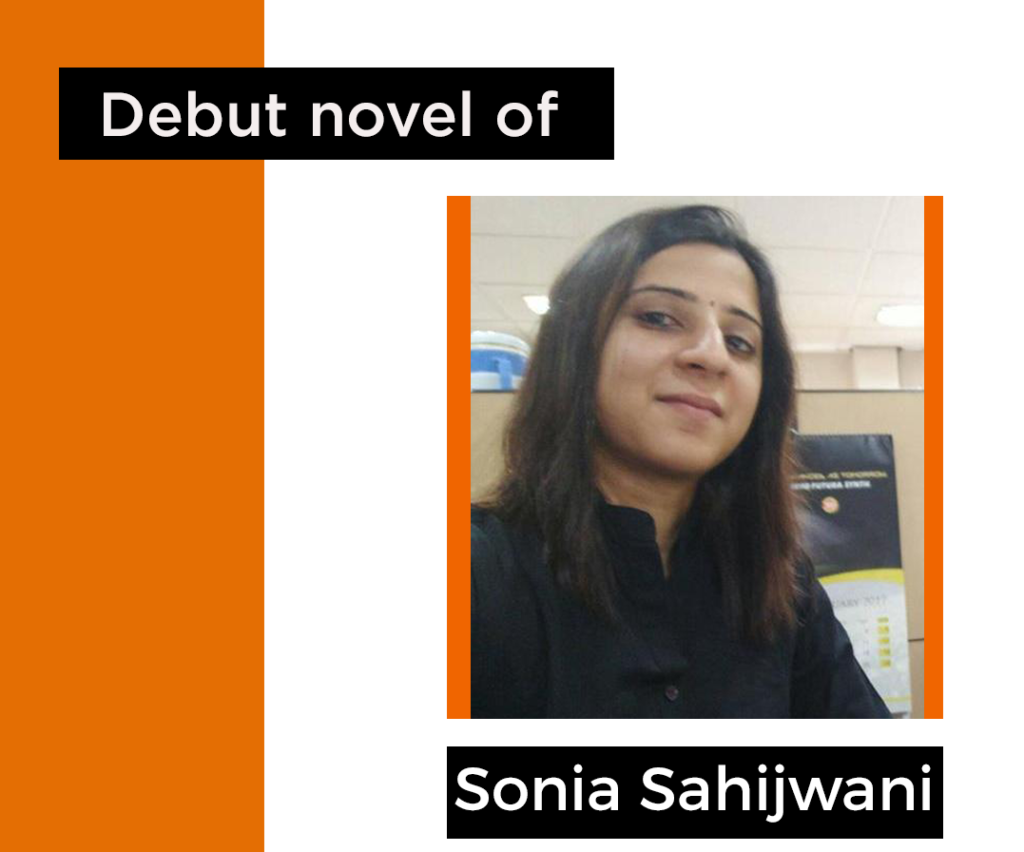 How do you like the story of Sonia Sahijwani Saini? Do let us know in the comments below. Give us a review of this story and do subscribe to us for more stories. Also, share this post with your friends on social media.