"The Story Of An Ordinary Woman Who Fought With Every Challenge, Learnt From Every Circumstances - "Dr Reena Sharma
Yes, I admit today I am a powerful woman!
- Dr Reena Sharma

A dream does not become reality through magic; it takes sweat, determination, and hard work. With the same thought, we have brought an inspiring story of a passionate, determined and helpful woman, Dr Reena sharma. She is a woman of creativity and enthusiasm

Dr Reena Sharma is a dedicated, resourceful and innovative instructor who has experience in Strategic Planning, General Administration, Educational Planning, Teaching and Student Relations. Out of numerous inspiring stories, the crazy tales brings to you an inspirational story of one strong-minded woman, Dr Reena Sharma. Lets see how she is shaping, her dreams and how it can inspire others to follow their heart.
When the crazy tales asked her to give her introduction, she states, I have 7 years of rich & extensive experience in Teaching, Educational Assessment, Classroom Presentation, Faculty Management and Student Relations with reputed institutes. I have completed a PhD on (a study of women entrepreneurs running small and micro food processing industries in India with special reference to the Delhi/NCR Region).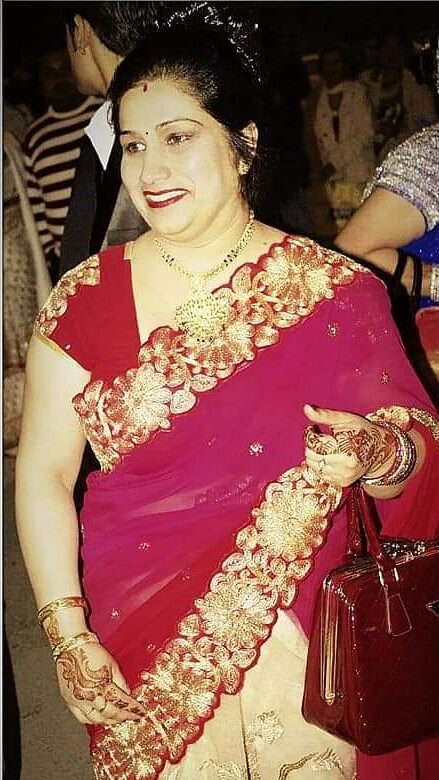 Her Awards & Recognitions
Rewarded with Various Prizes & Certificates in Various Cultural Events Conducted by School Sports & Events Commission, Delhi
Received First Prize International Conference in Asian Business School on Global Issues and Managerial Intervention for Chase-Vision 2020, Asian Business School (2014)
Received Certificate Of Presentation From Niesbud During Skill India Global Summit On Entrepreneurship And Skill Development Held On 18-19 March 2015
Attained Letter of Gratitude on the Symposium on 'Growth and Prospects of MSME Sector in Emerging Scenario' by Confederation of Indian Industries, Confederation of Indian Industries(2015)
Played a key role as a Panellist for Indian Institute of Corporate Affairs, attended Conference on Innovation and IPR in Conference Vision 2025 for an Inclusive India at IndianHabitate Center
Received Cash Money Award With Certificate For Active Registered Member Of Centre For Education Growth And Research (CEGR) Valid Till 2025
Certificate Of Participation Received From Depart. Of Media And Communication Studies, Chaudhary Bansi Lal University, Bhiwani, Haryana On June 2020 Through Google Meet Platform In National Seminar On Turning Corona Crisis Into An Opportunity: Self Reliant India
Certificate of Achievement received in two-day national seminar on the impact of Covid 19 on Indian Economy (17-18 June 2020) presented a paper entitled Women Migrants Worker from Unorganised Sector in theCovid 19 Crisis By Awadhoot Bhagwan Ram Pg College, U.P.
Certificate of Participation/Presentation awarded by Cmj University Meghalaya and Global Research Forum, Pune in International Webinar on Transitional Analysis of Migrants Workers Livelihoods and Sustenance in the context of Covid 2019 On 7th June 2020
Certificate of Participation Received from BVICAM in attending webinar On We Are Stronger Together On June 06, 2020
Certificate of participation from new Delhi institute of management on 6 cybercity skills needed for success in 2021 on 7th November 2020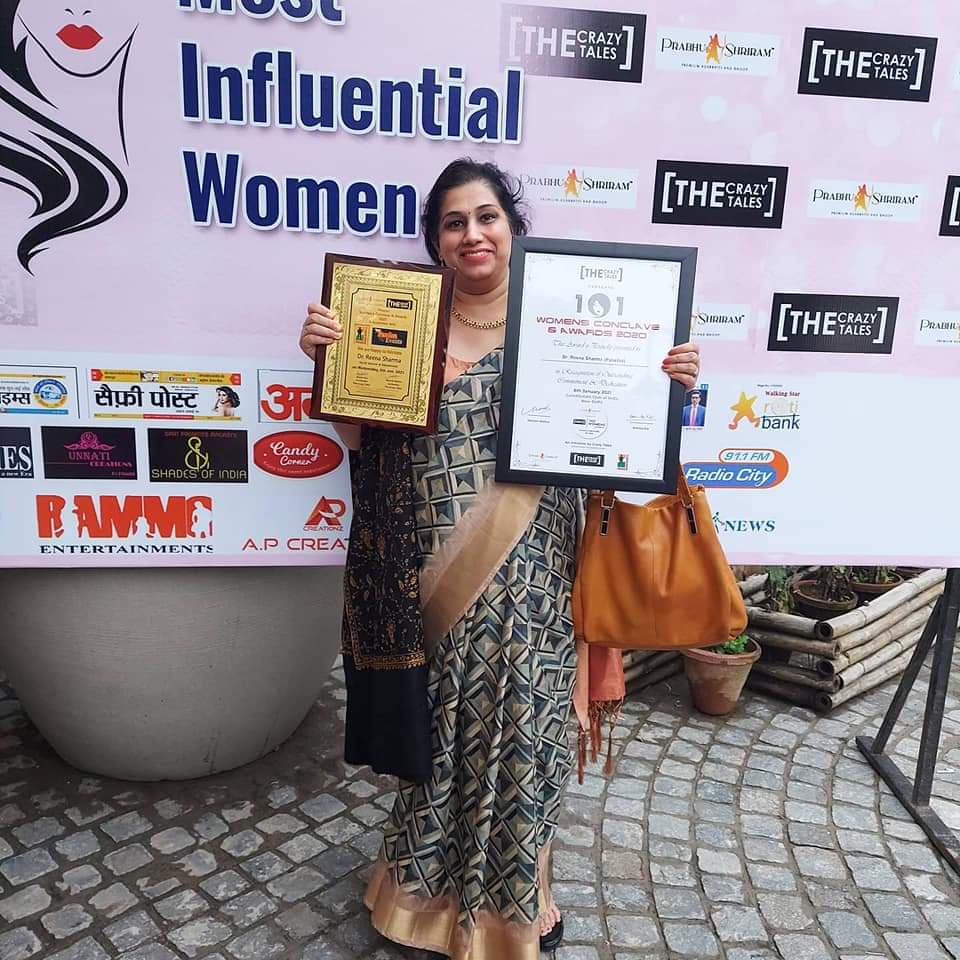 Merit in conducting Guest Lecture in various institutes:
National Institute for Entrepreneurship and Small Business Development, Govt. of India as Trainer on EDP Programs o Focus Institute of Management Studies o Infowave, Group for Higher Education o Gender Budgeting with DR. RK ChandraNIESBUDin association with simultaneous
The Next Industrial Revolution (How Continuous Innovation Creates Successful Entrepreneurs)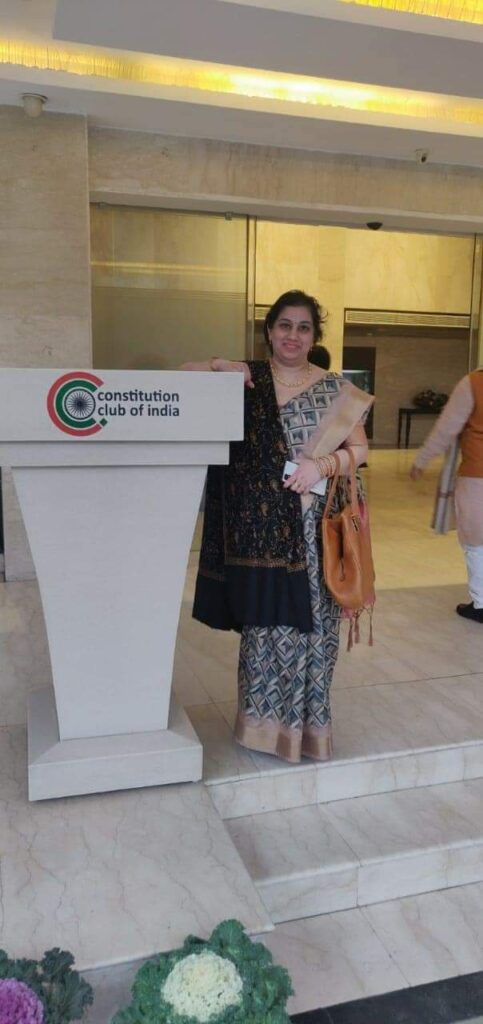 Books(Chapter Contribution) Published
Cases in Management from Emerging Market published by Bharti Publications, Delhi India, ISBN:978-93-81212-72-1 in 2014
Growth and Prospectus of the MSME Sector, published by NIESBUD in 2014
Changing Face of Modern Retail: The New Economic Order published by Arihant Publications in 2014
Global Research and Case Studies from Emerging Market India Published by Bharti Publications, ISBN:978-93-85000119 in 2015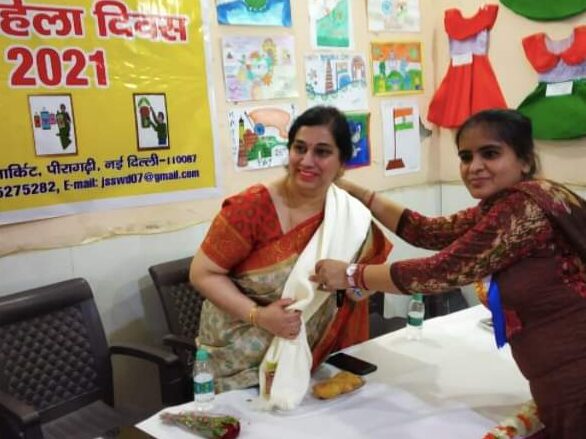 When we question her, how is she making a change in society? she said "I am a Vice Chairperson inJSS(Jan Shikshan Sansthan) and working for women empowerment. I am working hard to help women become independent & powerful.JSS(Jan Shikshan Sansthan)works on women empowerment, it imparts training in various types of courses such as Cutting & Tailoring, Fashion Designing, Beauty Culture, Basic Electrical, Technician, Food Processing, Plumbing & Sanitary Work, Domestic Attendant etc. And focuses on women's employment & growth.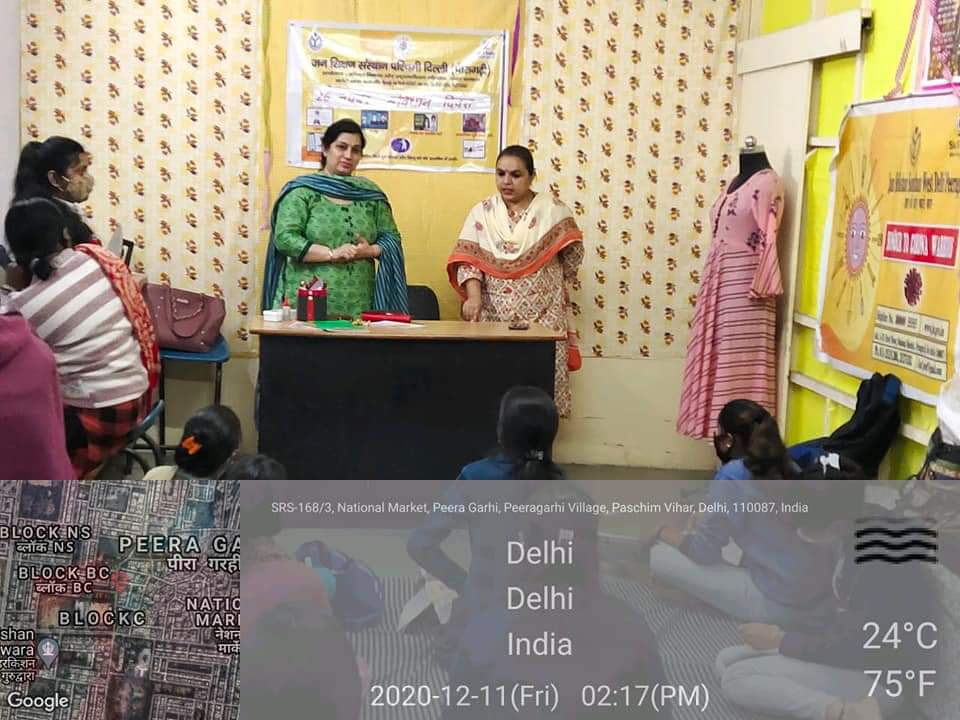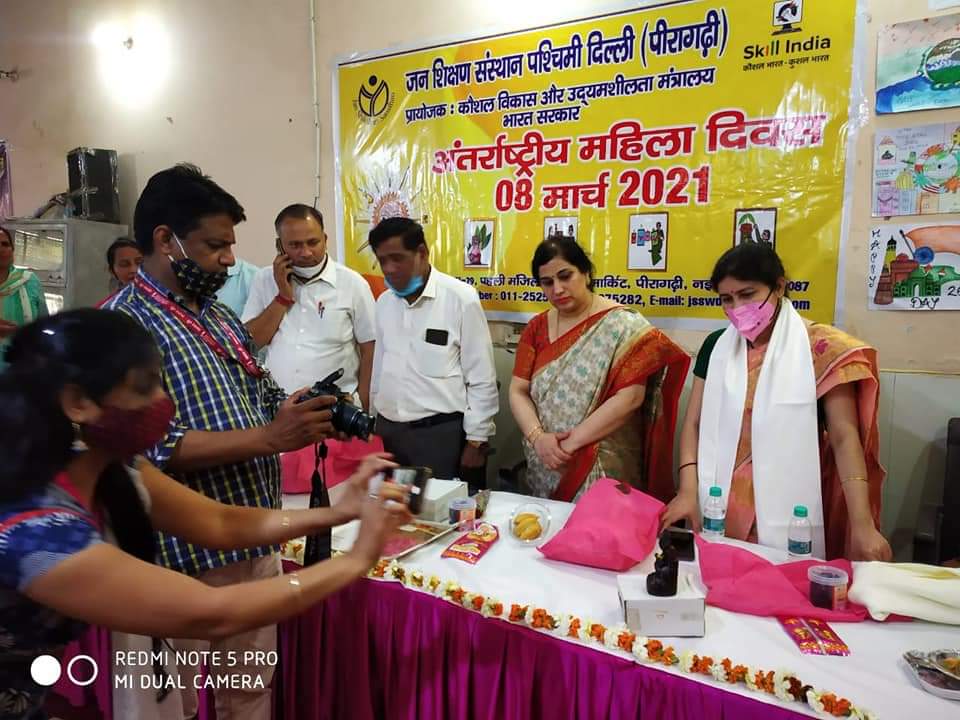 During the interview, we questioned her about the support system which made her what she is today? To which she quickly replied " I consider my mother & daughter to be my biggest support system. My mother brought me up while facing a lot of challenges in her life. And I have learnt from her challenges and never repeated them. I knew she wasn't educated well, I understood well that if If I get educated then I will be able to work, maintain my own identity and I will be able to live my life in my own way." Therefore I completed all my education thoroughly.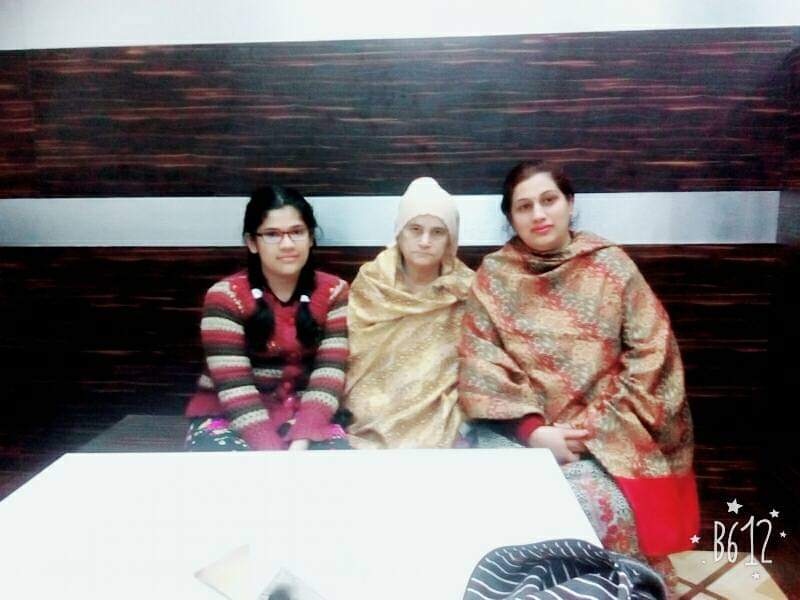 Apart from this, we question her about her favourite vacation she has spent and her favourite food; she quickly mentions well every trip where I will go with my family, especially my kids is my favourite, a place where I enjoy nature & peace. And my favourite food is the food which I enjoy. I enjoy the food that I have purchased from my earned money because I enjoy my achievements."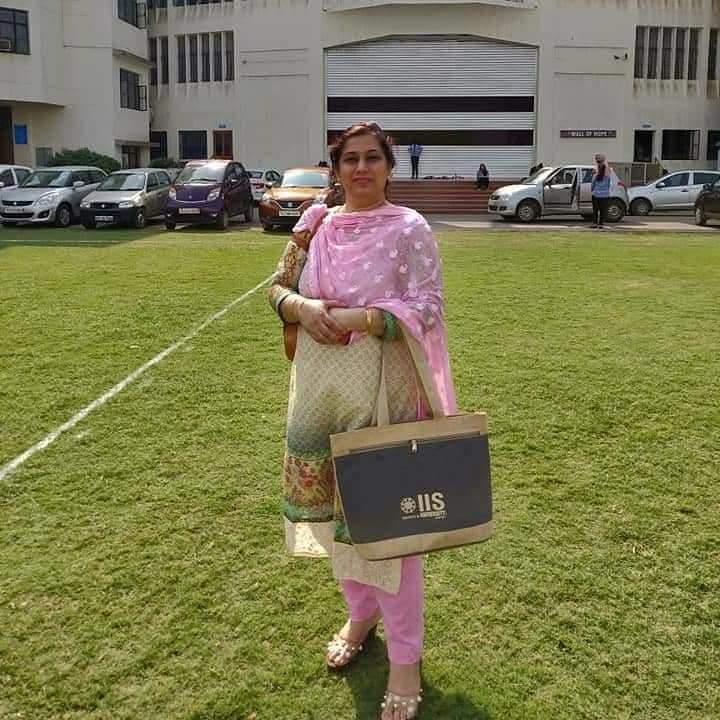 When the crazy tales, asked her if she had any crazy or influential incident which brought a change in her & would like to share with The Crazy Tales? She replied, for me, every day has been crazy. Everything which comes to me is crazy and influential thing for me.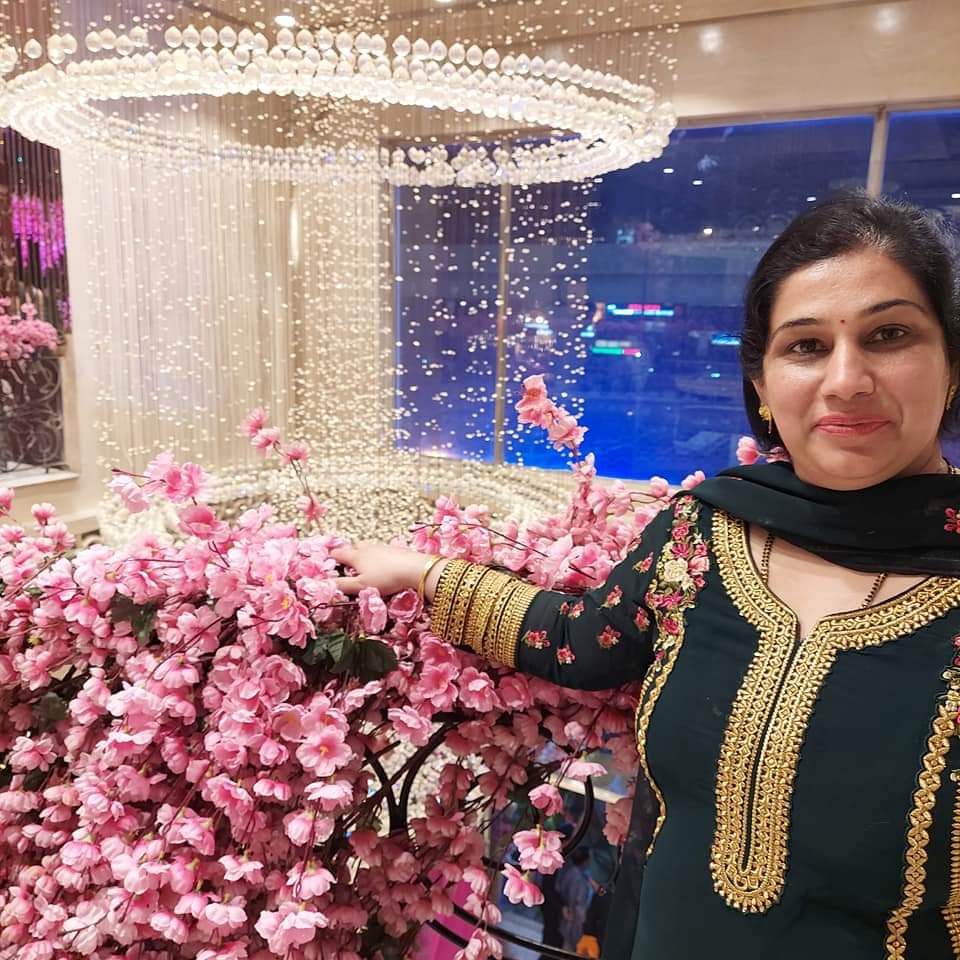 How do you like the story of Dr Reena Sharma? Do let us know in the comments below. Give us a review of this story and do subscribe to us for more stories. Also, share this post with your friends on social media.