The Story In Progress Of A Women Who Is Making Magic By Creating Umpteen Handpainted Products -Anisha D Costa
"Every great dream begins with a dreamer. Always remember, you have within you the strength, the patience, and the passion to reach for the stars to change the world." With the same thought, we have brought an inspiring story of a passionate, determined and creative women, Anisha D Costa. She is a woman of creativity and enthusiasm. Out of numerous inspiring stories, the crazy tales bring to you an inspirational story of one strong-minded woman, Anisha D Costa. Lets see how she is shaping, her dreams and how it can inspire others to follow their heart.
When the crazy tales asked her to give her introduction, she states, I worked as a microbiologist, then an HR personnel, the marketing researcher and a digital marketing coordinator but there was something always missing in this life! Little did I know that it was a burning hidden passion within me that would make me so happy each day for the rest of my life! Here I am, a very happy artpreneur with absolutely no background in arts!"
I am a self-driven person and highly passionate with a never-give-up attitude in life. I am someone who believes in making every day count. Chiselling by daily art-works to create a successful brand name in the world of hand-painted and hand-sculpted art-pieces, with no background in art, would have been a dream."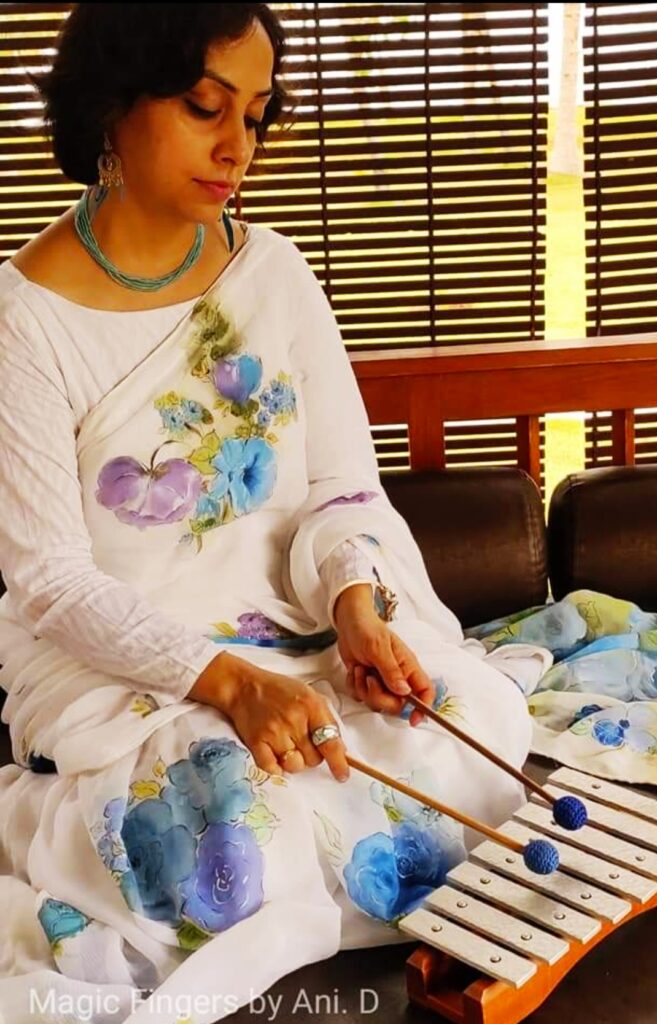 I am a microbiologist- management personnel, in case I hadn't lost it all! Joining the dots today, I understand why I lost my well-cushioned jobs and the fancy degrees including the foreign degree suddenly took a back-seat in my life, as there was a purpose larger than all those comforts of life! It was meant to create a business out of art!
I run my brand - Magic Fingers by ani. D (@Magicfingersbyanid ), is a mini brand of exquisite and customised handmade products that have been created, so loved by the clients in India and globally, that my orders are always pending and it's just been 7 years and its super rolling!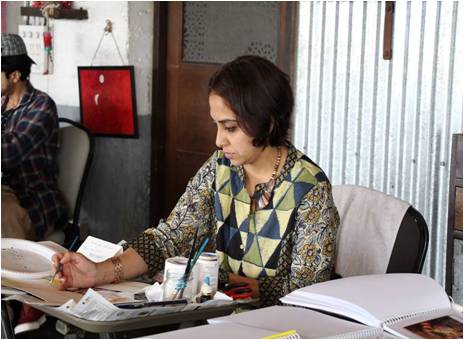 When we question her, how is she making a change in society? she said well since I had to give up all that I had earned and worked for in life and start from scratch, earning 126 rs as my first new salary ( still have that bill-book!), I can not see people especially women who want to do so much and yet can't, sit idle! So, all along with my journey for the past 7 years, I started pulling up women who had even an ounce of the spirit to make it but aren't motivated enough. I have encouraged a few to get to their feet, start pursuing their dreams and even utilised their services for my works like basic tailoring and stitching works. I am also teaching them mini vocational jobs like block printing.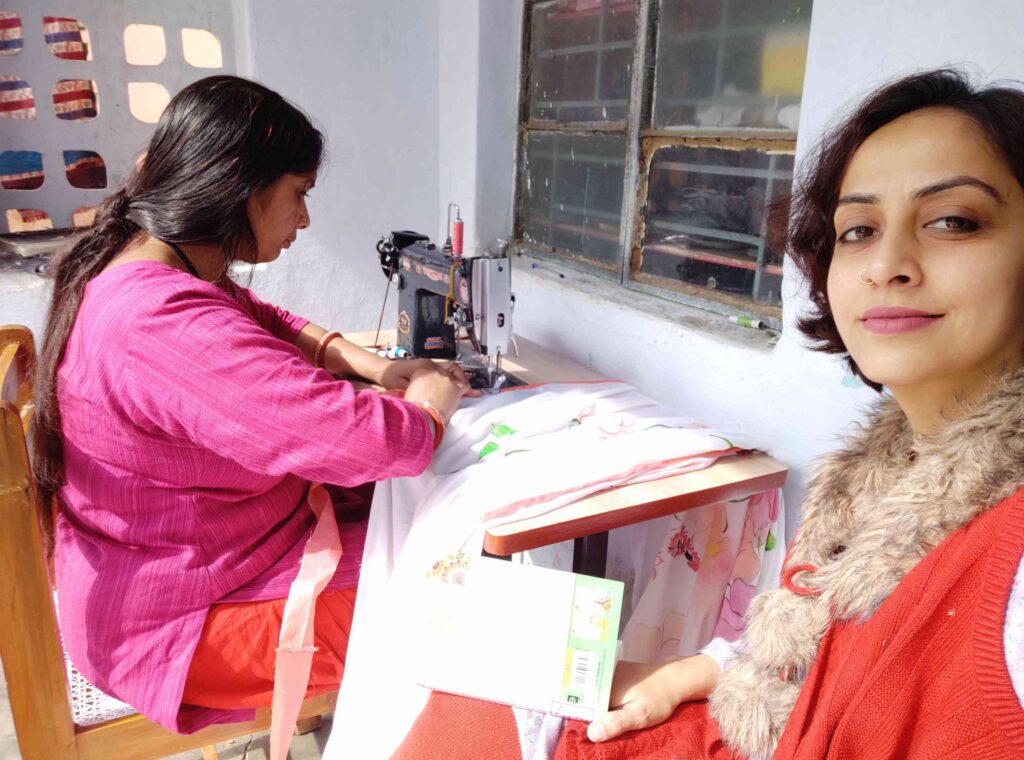 Apart from this recently, I have been associated with a destitute women Ashram in Hyderabad, and I can't wait to get them on board to make at least a few of them financially independent and happier.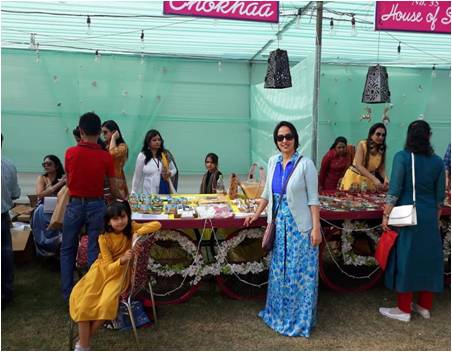 During the interview, we questioned her about the support system which made her what she is today? To which she quickly replied my husband and kids have been supporting me and they are the one who completely understands the value of time and they know how difficult it is for a full-time working woman to manage everything, especially when she has created everything about her venture from scratch.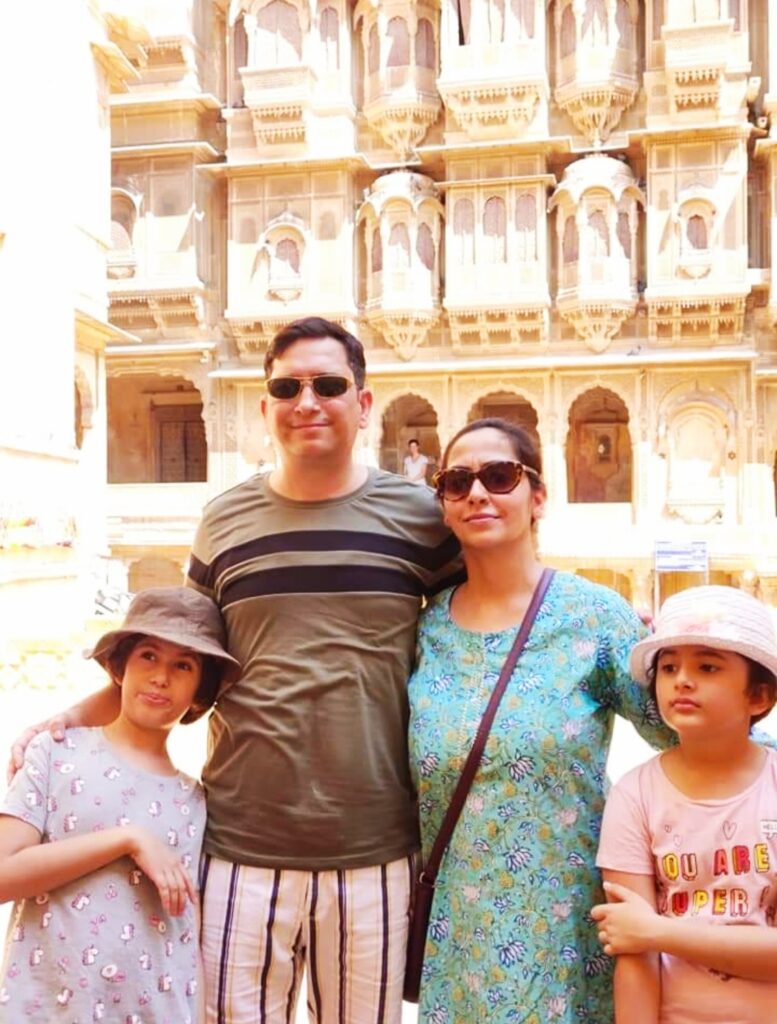 They have been a part of every new product line to the point of handling my extreme perfection and craziness at times. My daughters who are now 10, have started taking a keen interest and they literally help me with my workshop. I will not be surprised if one of them someday adds their digital or new skills to my workshop.
Apart from this, we question her about her favourite vacation she has spent and her favourite food; she quickly mentions well, all vacations are my favourite as they are about pristine nature, mental-peace and happiness with family or friends. To name a few Sattal, a small village near Nanital was one of the most peaceful and pristine trips with oven-fresh pizzas and loads of dogs and books of the mountains.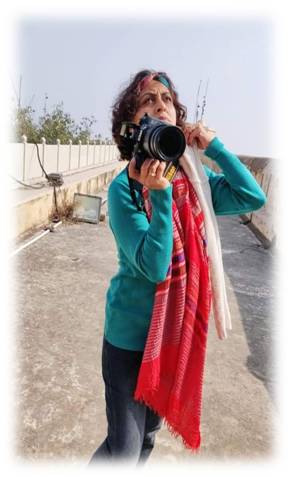 Favourite foods have to be any cooked with the heart and soul, whether gourmet foods or local, should speak of passion and creativity! Crabs and seafood have always been a hit! And I love my mother's simple dal tadkas and sabzis any day!
When the crazy tales, asked her if she had any crazy or influential incident which brought a change in her & would like to share with The Crazy Tales? She replied, "distributing newspapers in the dark late nights of Melbourne streets to earn the extra buck along with full-time university mind-boggling course and a day time job and many such odd jobs which make you see the real you while you walk alone. They just made me what I am today! a little more human, compassionate and very self-driven "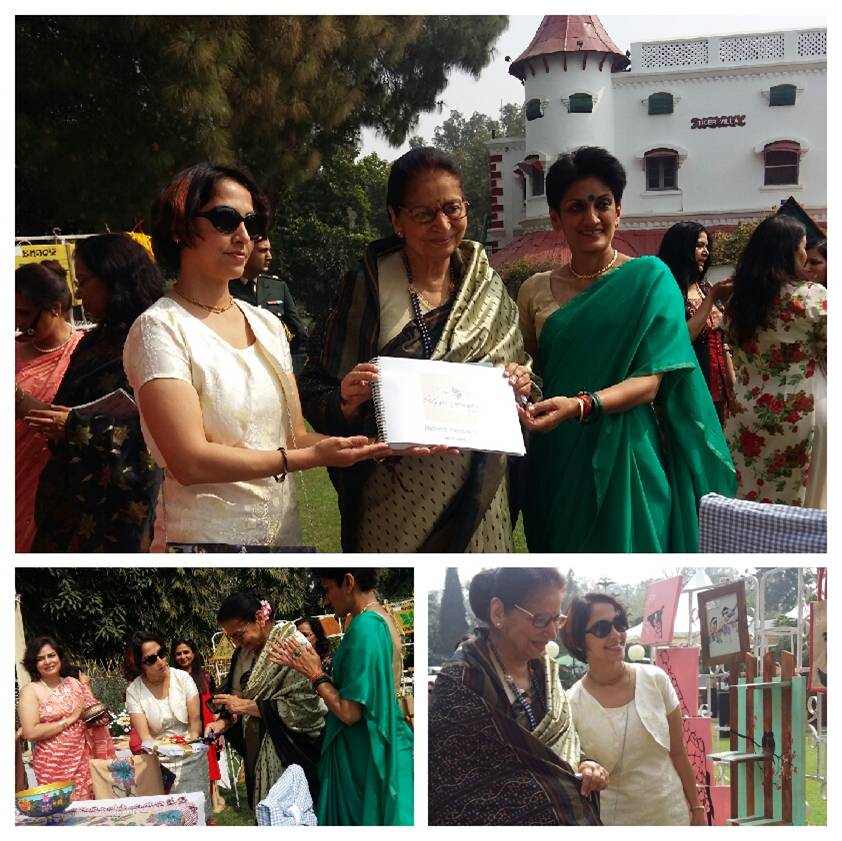 How do you like the story of Anisha D Costa? Do let us know in the comments below. Give us a review of this story and do subscribe to us for more stories. Also, share this post with your friends on social media.