The Journey From Business Manager to Self-grown businesswoman of Bidar - Zufishan Tehmeem Nizami
The crazy tales brings to you the inspiring story of one determined woman, Zufishan Tehmeem. We interviewed her to share her incredible journey of becoming an entrepreneur. We truly believe that she is a fighter and was determined to rise. Out of the 101 Inspiring Stories, here is Zufishan story Lets see how she is shaping her dreams and how it can inspire others to follow their heart.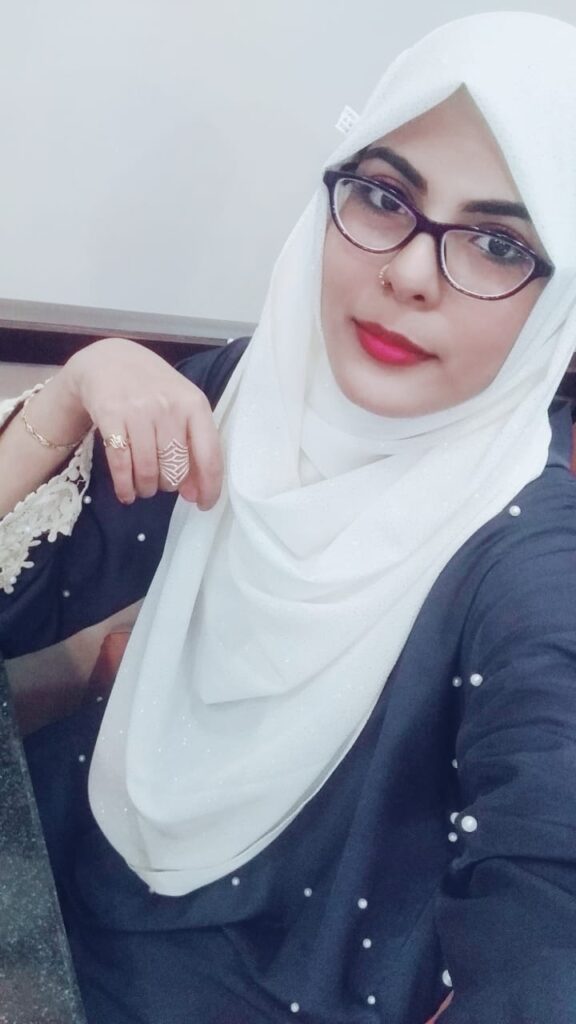 When the crazy tales asked about how she describes herself, she says, I am very ambitious, determined & truly dedicated to my work. I have a kind of attitude of finding the good in every bad situation. I am versatile, I can work in any type of environment. I am a self-made businesswoman. I can go to any field and find my own space with a lot of confidence.
Talking about her childhood memories, she said I was the only kid in my family and was pampered a lot, by my whole family. There were no restrictions for me at all. Although my family always wanted me to be a doctor I was completely against it. She said" I remember when I was in my preschool, at that time only I had decided that I would get into the business and had even stopped studying science.
She considers herself blessed for having a very supportive family. While talking to the crazy tales she says her family is her life of course. She said I am running my business only because of the support of my family. Because if I were a single person, then It would have been extremely hectic for me.
The first person is my mother. She takes care of my baby girl, she is three and a half years old. She takes care of all the house chores. She mentioned" she doesn't need to think about any household chores as everything is taken care of by my mother. She is been a lot of support to my business."
And my father is my financer and whenever I need help, he is always there to help me.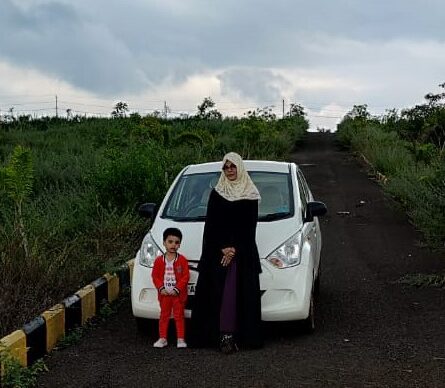 And coming to my mother in law she is the prettiest & so supportive she has given me relief from all the responsibilities of the eldest daughter in law. And gave me my space to excel in my work.
She also mentioned her late father in law. She said - he was the coolest & very cheerful father in law. May Allah grant him Jannah. After knowing about my online business he advised me that your work is not finished after sending the product to a client, your work is finished when your client receives the product & is 'SATISFIED'. This hit me deep!
She also mentioned that she is lucky to have a husband like Zeeshan, who is very supportive & he never set any boundaries or any restrictions for me. She said 'I am married but still my husband has given me a free life. He respects my dreams, ideas and opinions. He is just the perfect partner I would wish for.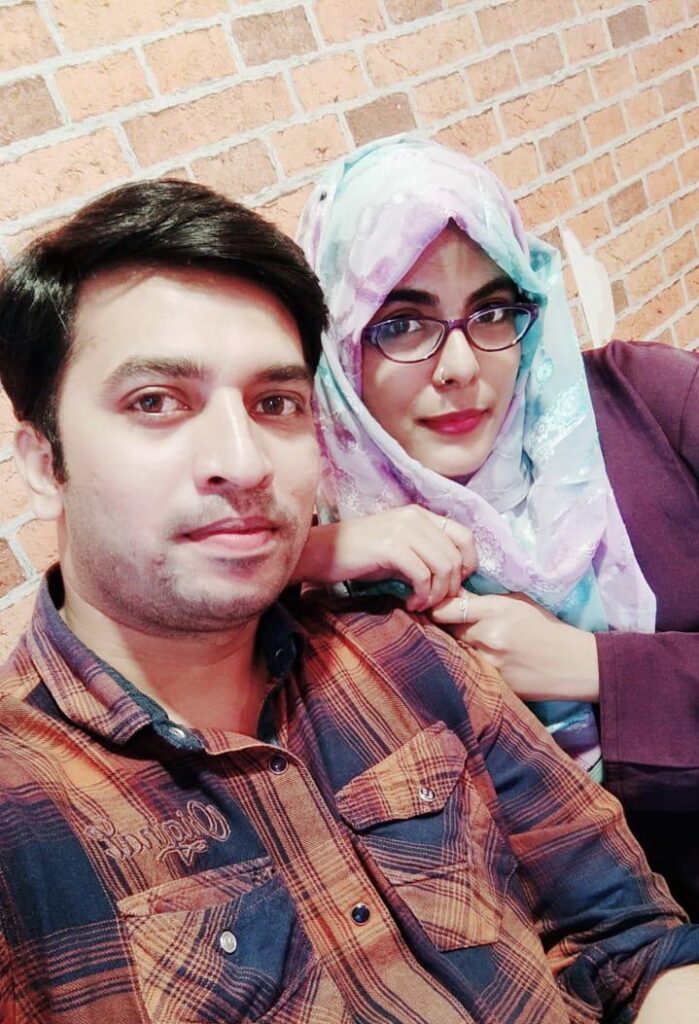 The Crazy Tales also spoke to Zufishan about her personal life; She said well, I got married on the 8th of January 2016. It was an arranged marriage nevertheless, it has gone very well, my in-laws are very supportive. Later, I got blessed with a daughter Zainfishan Zareesh. She is 3 & a half years old. And I am living my life happily, married.
Talking about the entrepreneurial journey, Zufishan said " I completed my schooling from Gurunanak School and I was the head girl of my school. Well, I am a business management student from Hyderabad. From a very young age, I always had a fire in me to work, own a business, earn and build up my identity. So, I worked as a business developing manager in a business firm. One day I came to know about the online business, I thought of giving it a try."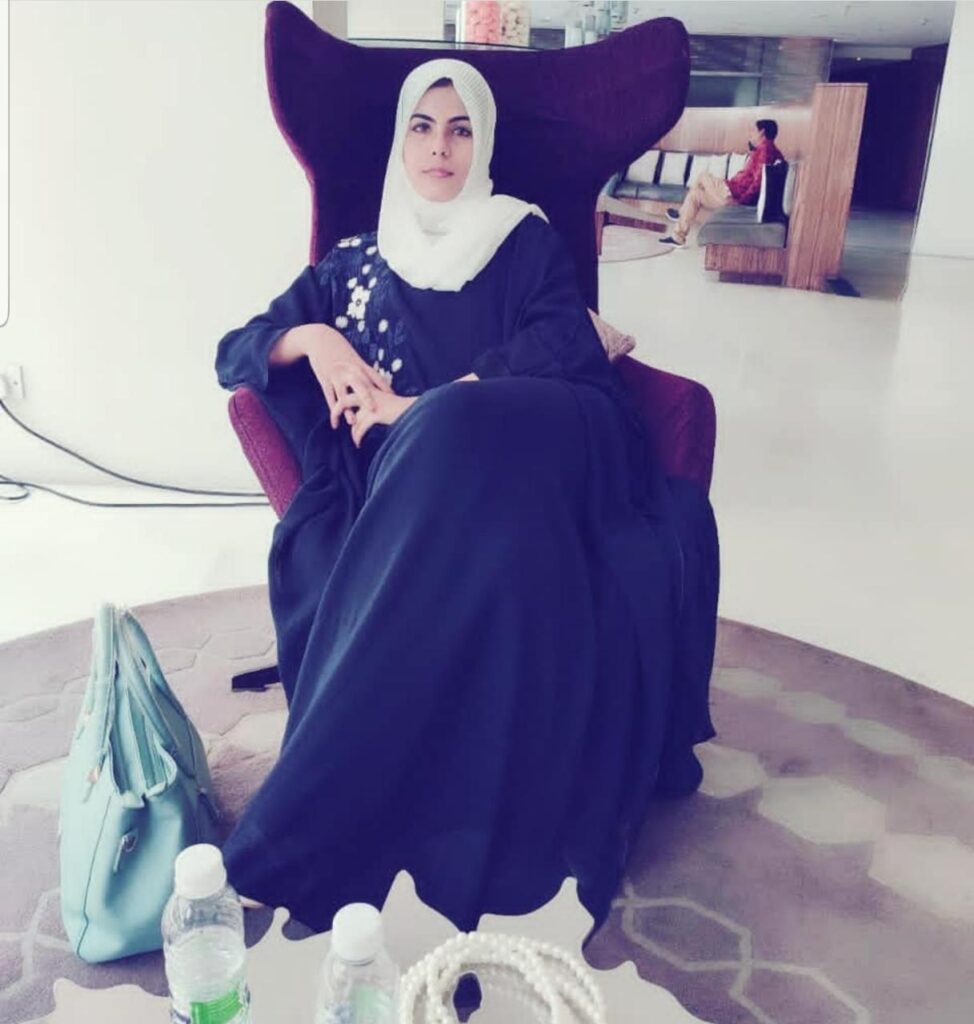 I faced a lot of challenges in the initial stage of the business. I came back to my hometown and focused on my business. It was very challenging for me to get sellers, customers and gain their trust.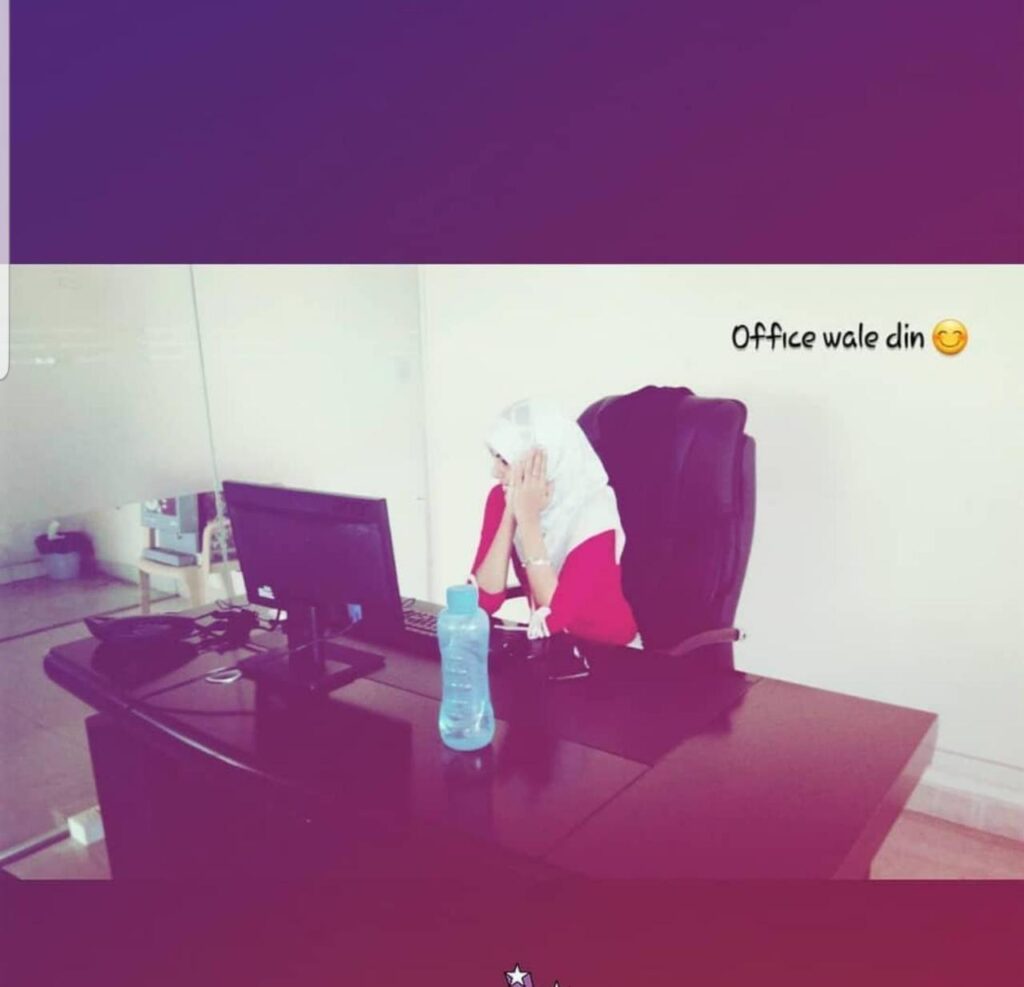 Though I faced losses and profits as well but I never backed out. I kept on moving forward and working hard to achieve my goal. Eventually, I started getting a lot of customers and resellers and also good responses from people. Then I decided to take this business to the next level. Consequently, I started succeeding in my online business. Now after five years "The House of Zareesh" has acquired a huge place in the market Alhumdulillah.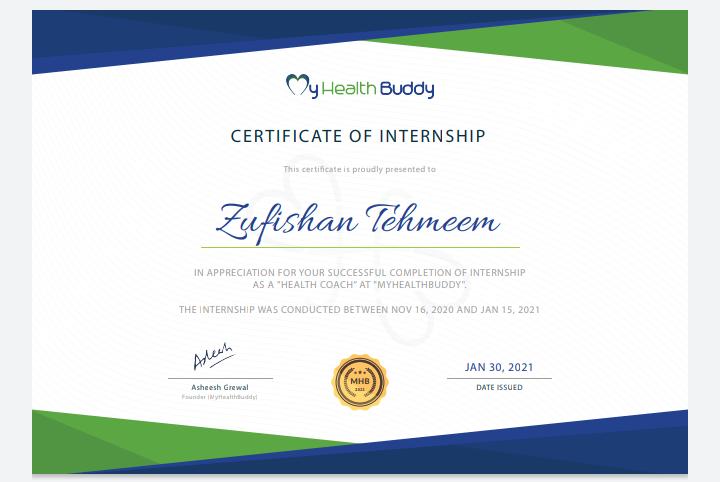 As a fitness lover from a young age I also did internship from My Health buddy as a Fat Loss Expert. As a passion I also work with clients interested for weight loss programs.
When asked about how her life has treated her, she said well, so far life has treated me in all different ways. I have experienced a lot. As in every field, I have taken my own decision. But all over I had a wonderful journey till now. There is nothing which I wish more in my life.
One of the future goal is to take my parents to Hajj & take this business to International level.
Apart from this, we question her about her travels and vacations; she quickly mentions "No matter how many times I have visited Hyderabad, it will be always my favorite place."
During the interview, Mrs Zufishan shared with us her inspiring message for the youngsters, She said: "the youths want to invest one minute of the time in something & they want the result in the second minute." So I would suggest having patience, dedication and smart work.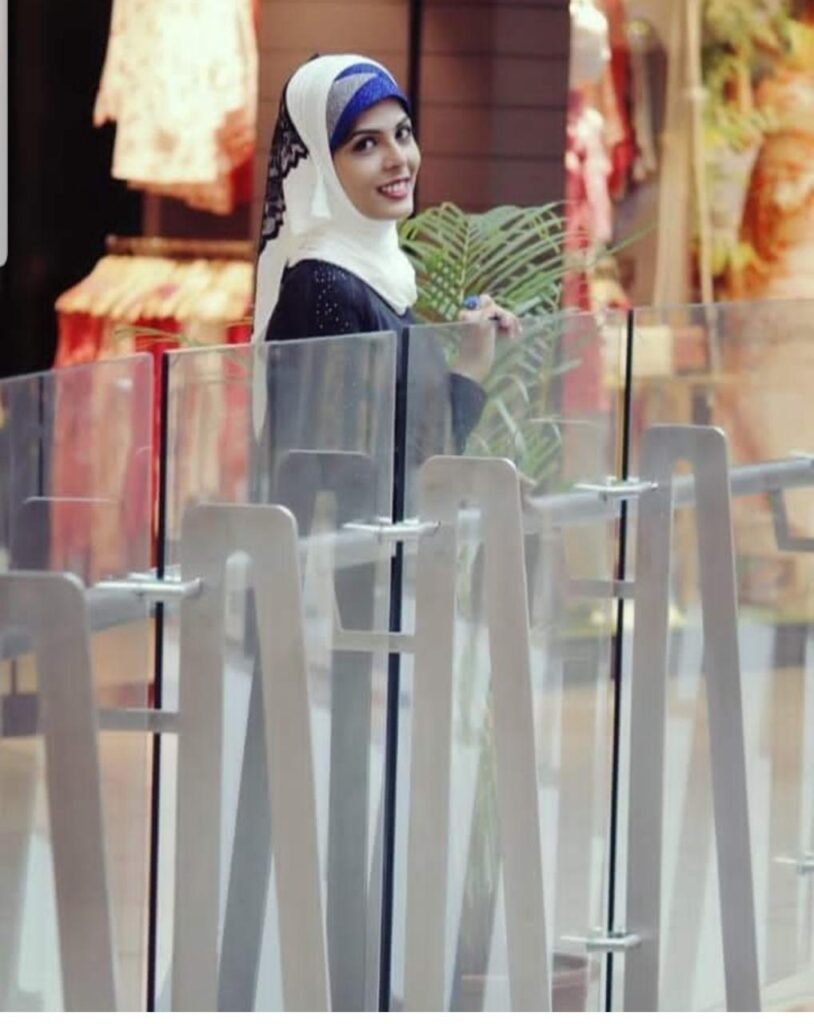 Finally talking to the crazy tales, she tells about her motto of life, she says, I want to be the person who can provide finance to the needy & underprivileged people.
I might work on this business for my passion or to reach some level in life on my own feet, but some people are in this business to earn the bread & butter & I want to provide them sources f income. I also want to change people's sedentary lifestyle into a healthy one.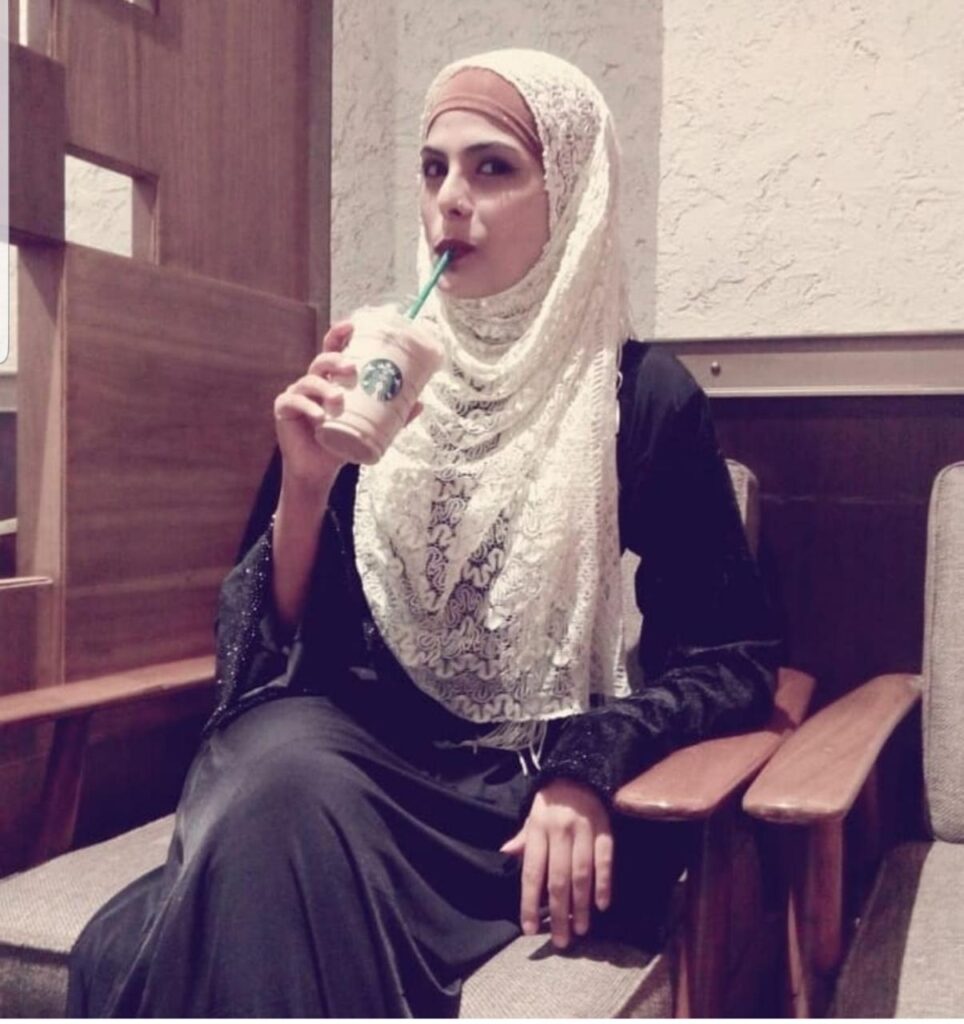 As a woman she feels, we can do multi-tasking & excel in it, we have that superpower. And of course, with proper support of both families, a woman can reach the pinnacle of success.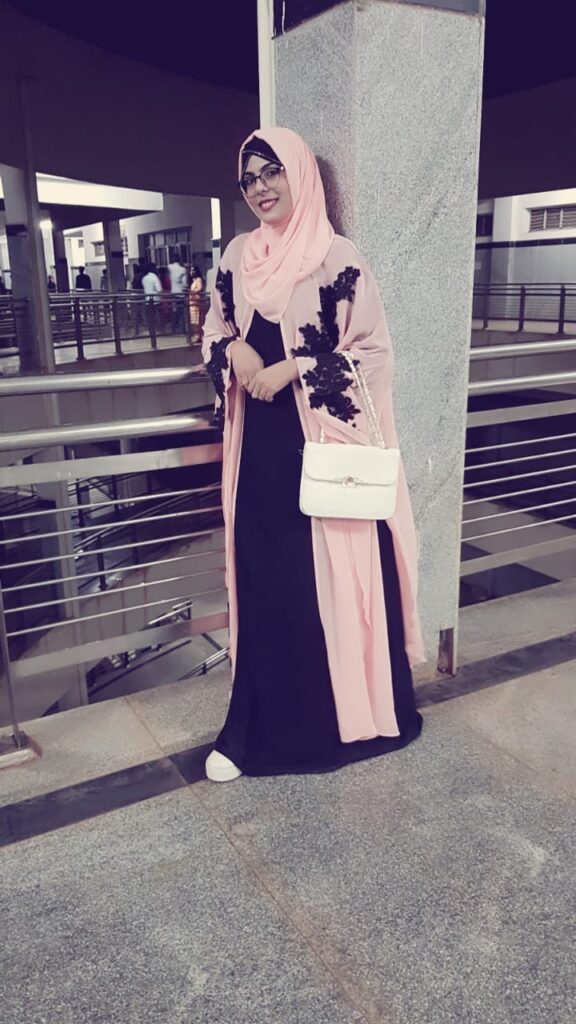 How do you like the story of Zufishan? Do let us know in the comments below. Give us a review of this story and do subscribe to us for more stories. Also, share this post with your friends on social media.
The readers can reach out to Zufishan through her insta ID-