The crazy tales bring to you an inspiring story of one determined woman, Sugandha. She is one of the most renowned creative designers in Delhi/NCR, for which she has been honoured with an award. Being a creative designer is a lecturer as well. We interviewed her to share her incredible journey of becoming an entrepreneur. We truly believe that she is a passionate woman and was determined to rise. Out of the 101 Inspiring Stories, here is Sugandha story Lets see how she is shaping her dreams and how it can inspire others to follow their heart.
When the crazy tales asked about how she describes herself, she says, I am passionate, ambitious, open-minded, emotional, honest, optimistic, flexible, enthusiastic, modest and hardworking. She says I have always used a creative approach to solve every problem. And I am always eager to learn new things.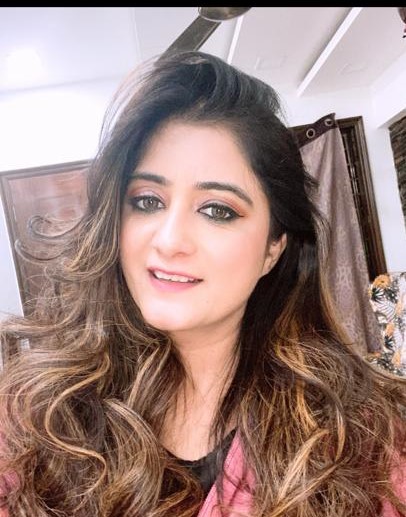 Talking about her childhood memories, she said being the first child of my parents, I have been pampered a lot with love, care and understanding. And these are the keynotes and principles in me which were imbibed, by my parents. And as I grew older I look back with great nostalgia to my childhood days, that are filled with fun and frolic. I know they will never come back and hence I shall cherish those memories till my last day.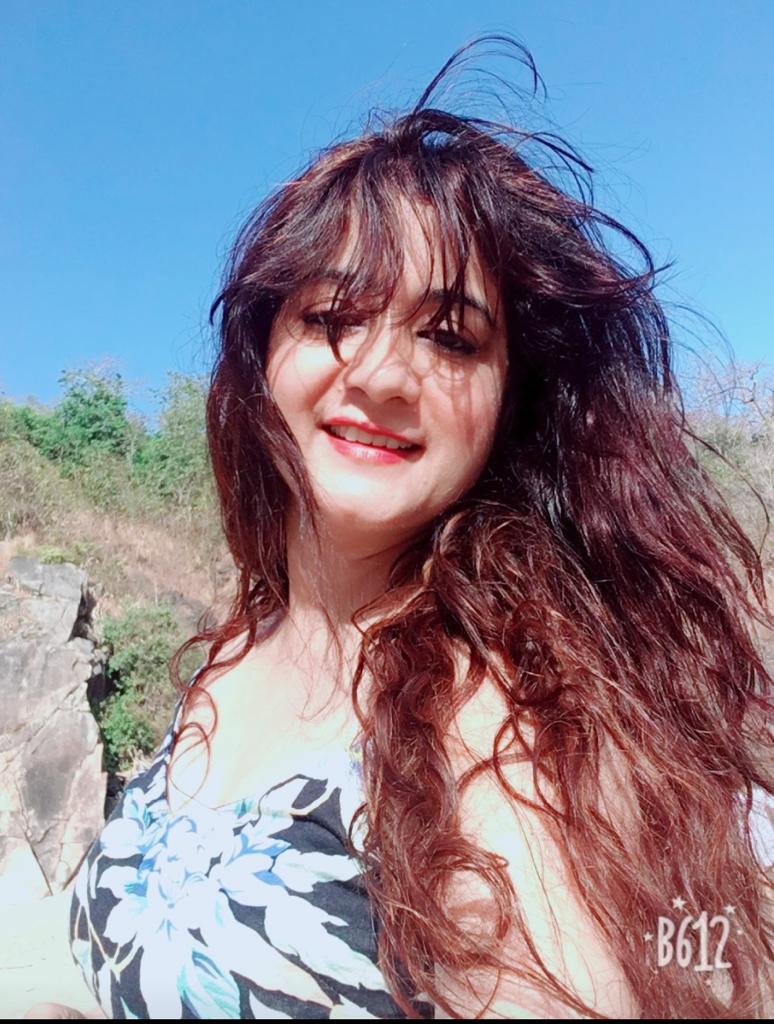 She considers herself blessed for having a very supportive family. While talking to the crazy tales she says 'my family is the real motivation of what I am. If I can achieve any goal, it's all because of my family,'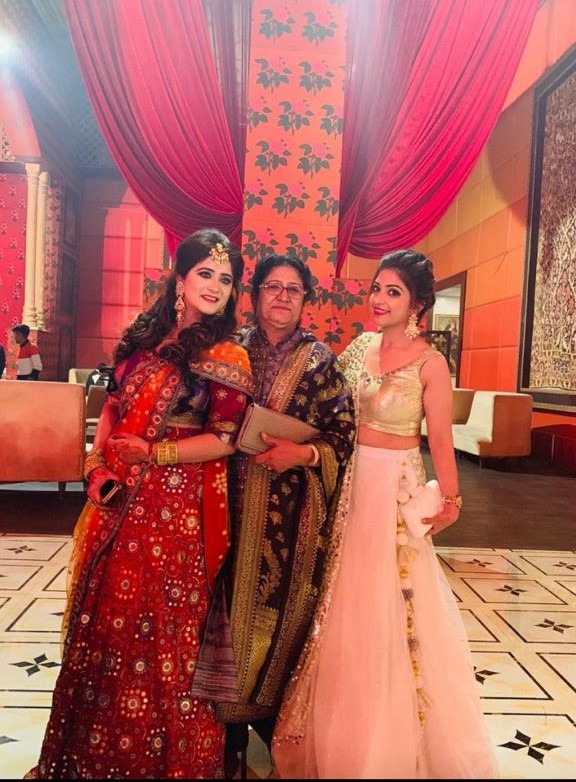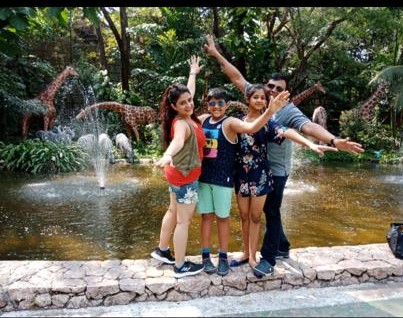 The Crazy Tales also spoke to Sugandha about her personal life; She said well, I have a huge bunch of friends. I am a fun-loving person. My motto of life is 'live and let live'. Krishna guides me in every aspect. I truly believe in destiny and I am thankful to Krishna Ji that he blessed me with such a good family and friend. My soulmate, my sister Mehak is a true blessing of my life.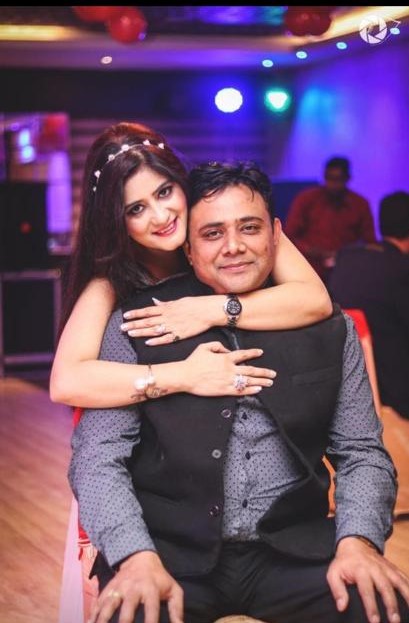 Talking about the entrepreneurial journey, Sugandha said My father was an exporter in the field of designing, colour matching and cutting. And from here it all came onto me. It's all in my roots since childhood, I am in such a creative atmosphere. With god's grace and with the blessing of my parents I started my journey of creativity in 2010. I have completed M.A and B.ED. But ultimately destiny showed me the way.
Now it's been almost 10 years still I got the same passion & enthusiasm for designing. This is the way I express myself and I love to play with different colours different cuts and unique designs. My creativity is always acknowledged. Recently, I got honoured with an award by Mandira Bedi, for 'The most creative designer in NCR.'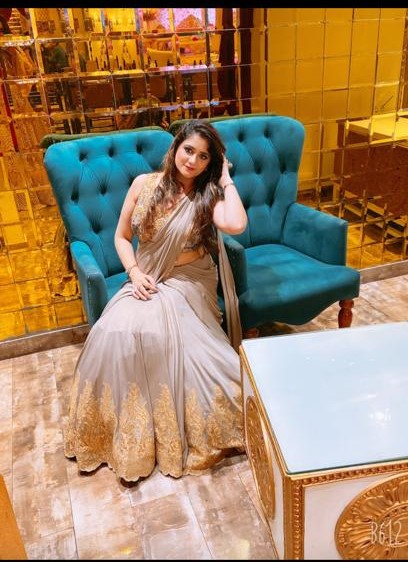 During the interview, we asked her how life has treated her, to which she replied:" Life has treated me with care and it is a beautiful gift for me". I have wonderful parents most supportive brother and sister, a friend like a husband and very lovable kids. I consider my friends my life and I truly adore them.
Apart from this, we question her about her travels and vacations; she quickly mentions" I love travelling, especially when my day starts with a morning walk and work afterwards. And my wish is to walk bare feet on the seashores, every morning. I also love exploring the fabric markets and would love to traverse the world's best fabric markets. Well, Goa, Rajasthan, Himachal & Thailand were one of my best trips uptill now!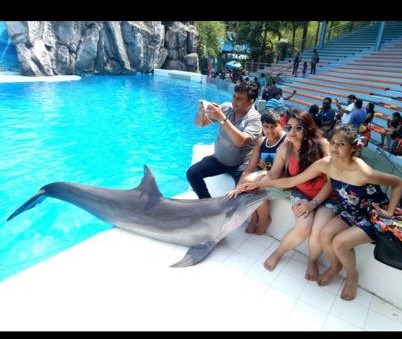 During the interview, Mrs Sugandha shared with us her inspiring message for the youngsters, She said 'follow your dreams, believe in god', love your parents and stay truthful and happy always. "Live and Let Live"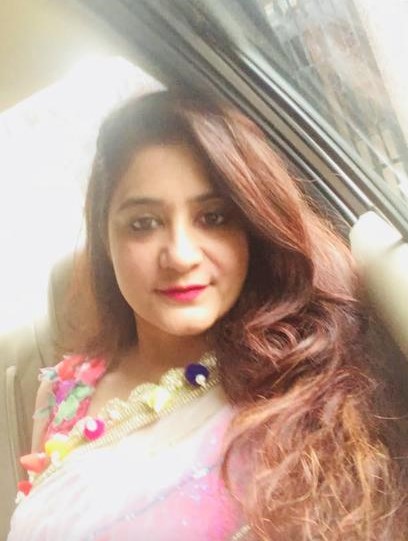 Finally talking to the crazy tales, she tells I am blessed & I have been always treated, with love. I am also blessed with such persons who always uplift me and always encourage me.
She also addressed love & regard to her designer staffs, by mentioning "I truly regard them, for I am successful in life, I give all credit to them. Since they now read my mind and create what goes in my mind.
How do you like the story of Sugandha Boutique? Do let us know in the comments below. Give us a review of this story and do subscribe to us for more stories. Also, share this post with your friends on social media.