Shefali Kapil Sharmais a strong, passionate & ambitious woman who is determined for her work. She is an Astrologer, Teacher, Palm reader, Healer, Psychic, Blog writer. Out ofnumerous inspiring stories,the crazy talesbring to you an inspirational story of one strong-minded woman,Shefali Kapil Sharma.Lets see how she is shaping, her dreams and how it can inspire others to follow their heart.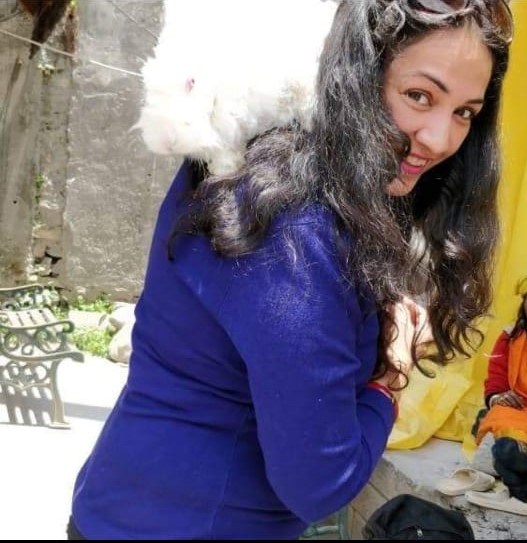 When the crazy tales asked her to give her introduction, she states, I am Astrologer, Teacher, Palm reader, Healer, Psychic, Blog writer. I have 20 yrs experience in Horoscope Reading. My clients from India and Abroad have become more like my family, their respect and love gives me immense satisfaction. I am a believer of my dreams, always evolving, and thrive to experience, different dimensions of Human life i.e the mind, body, external world and inner realm.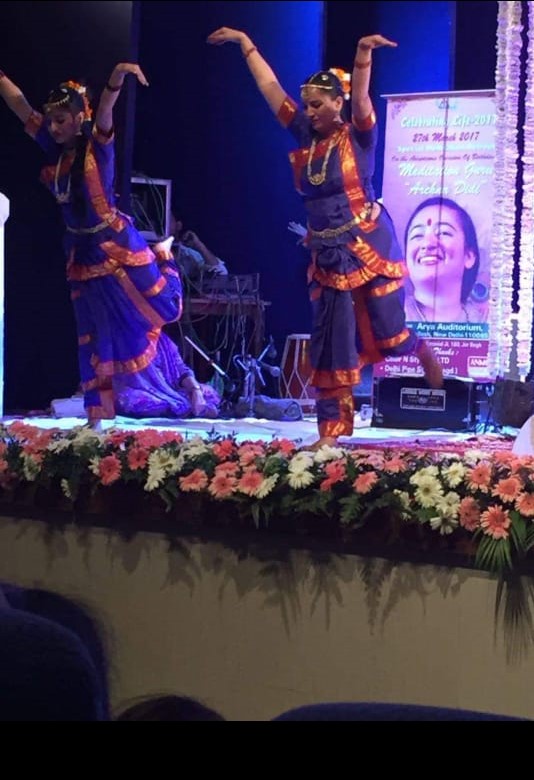 I have a page on Facebook in the name of 'ASTROLOGER SHEFALI KAPIL SHARMA' where I write articles on astrology, meditation, spirituality, Festivals of India and breaking myths related to astrology. I have started my youtube channel for the same purpose. My sole purpose has always been to help and assist society in direction of, delineation and use astrology to delve into meaning and purpose of human life providing them with the right kind of knowledge based on my own experiences. My spiritual Guru is Archna Didi and being her Dikshit Shishye, I take meditation classes wherever directed.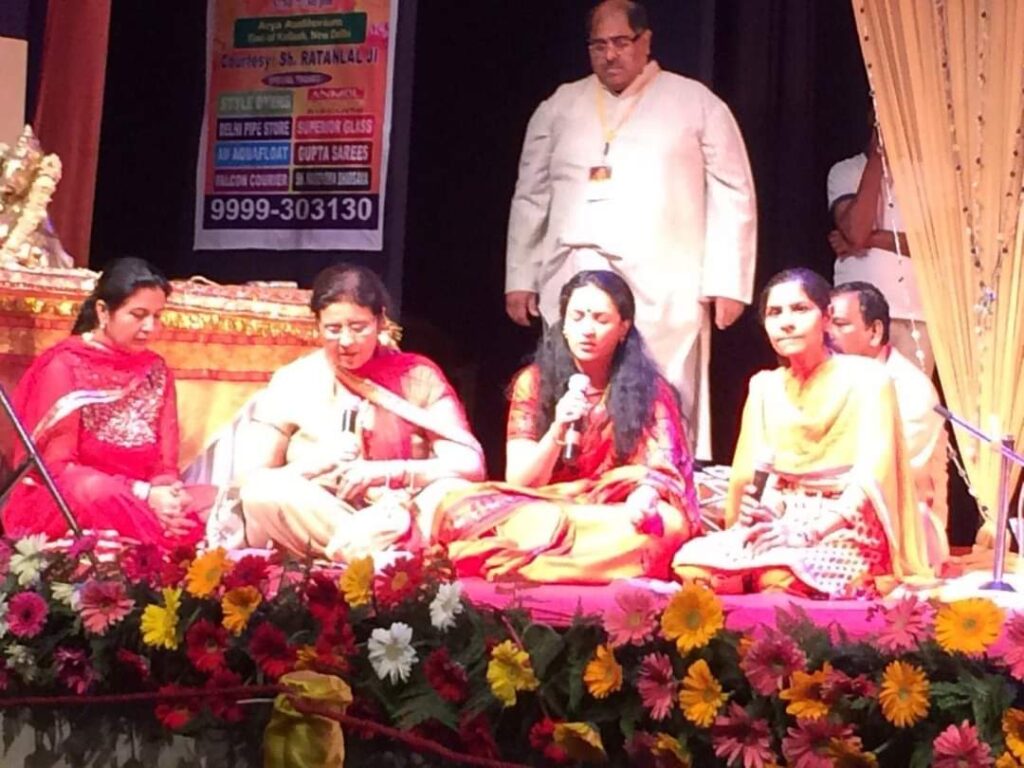 During the interview, we questioned her about the support system which made her what she is today? to which she replied, well I have always been an independent and determined person regarding my career but not at the cost of my family and responsibilities. I have been fully supported, by my parents & In-laws, most importantly, my husband & Guru because of them, I would not have been able to manage family responsibility and career. I believed Astrology can be done, from home.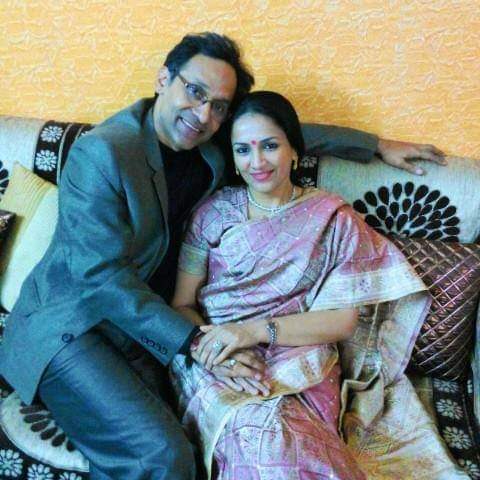 Luckily I have got married into a family of achievers, my father in law was awarded two President medals in Delhi police. My husband is a known Badminton Player, so inspiration was already there. My elder daughter is a Neuroscience graduate and India's Miss TGPC 2020 winner, a model for Dove, Ajnaa jewellery, Super She. My younger daughter is in DU and writes an article for Wokal digital magazine. One thing is common, between us is we are followers of Archna Didi.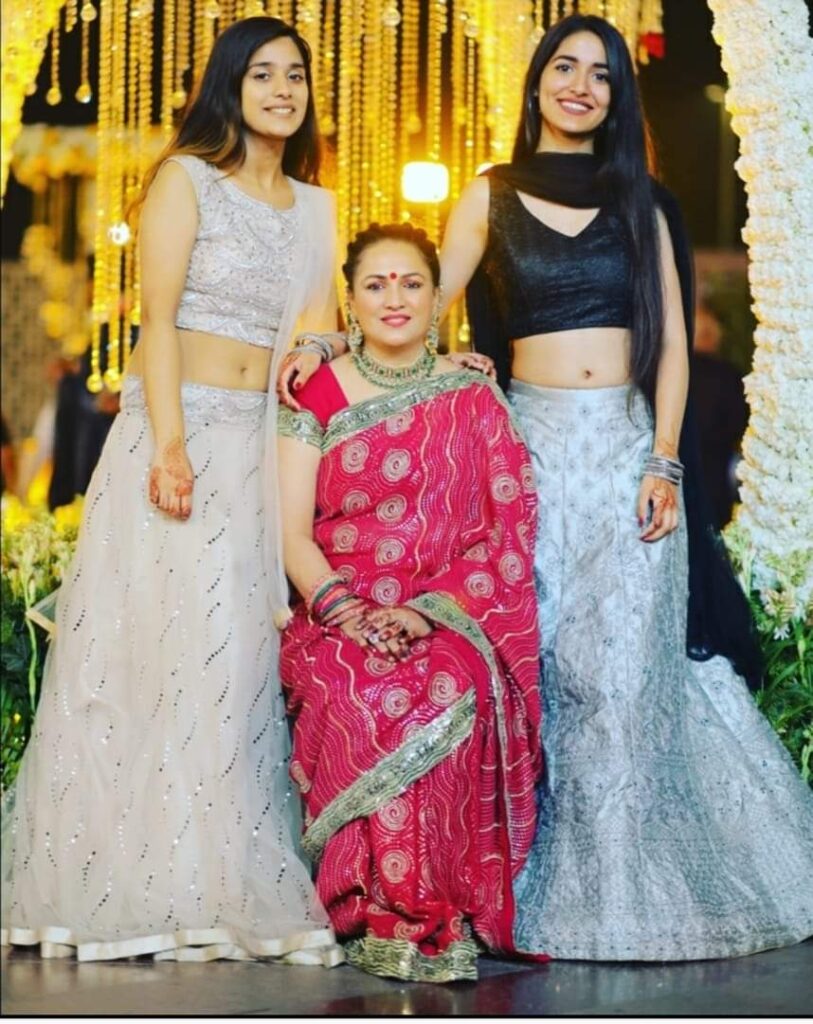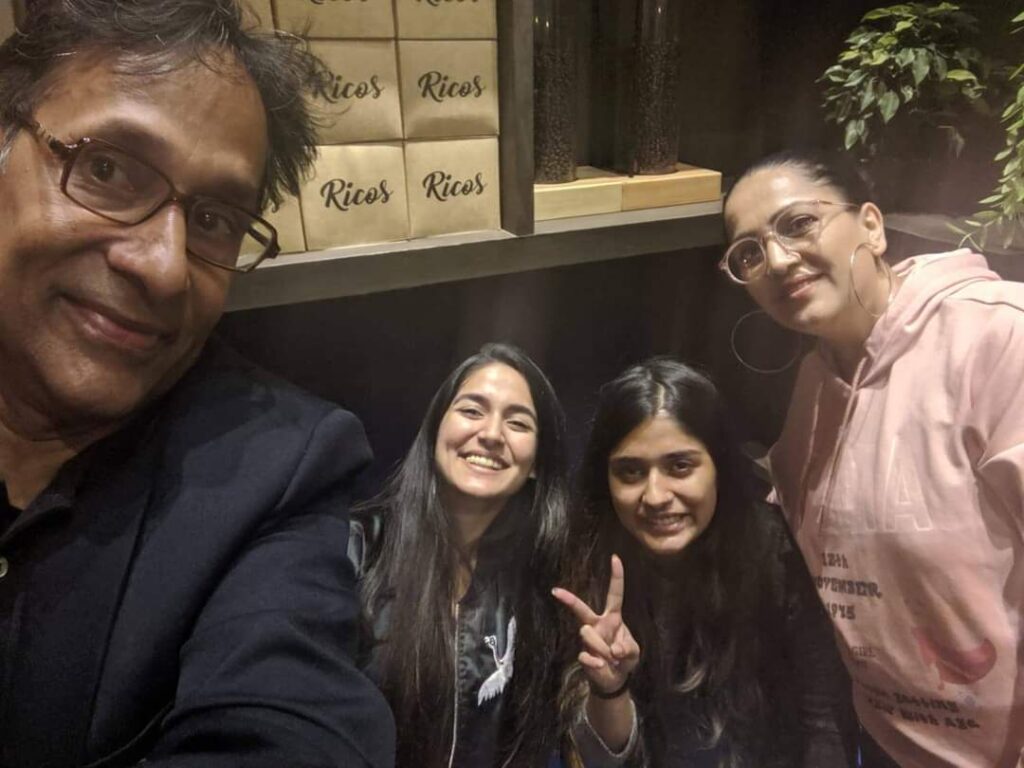 Apart from this, we question her about her favourite vacation she has spent and her favourite food; she quickly mentions My favourite Vacation that is close to my heart is Sweden where I accompanied my husband for Senior World Badminton championship and we explored Stockholm, Copenhagen, Switzerland. We travelled by Euro train and ship from Copenhagen to Switzerland and the first time I saw the train parks in the ship and cross the sea then again joins the track. My favourite food is home-cooked food specially Rajma Rice of my Nani."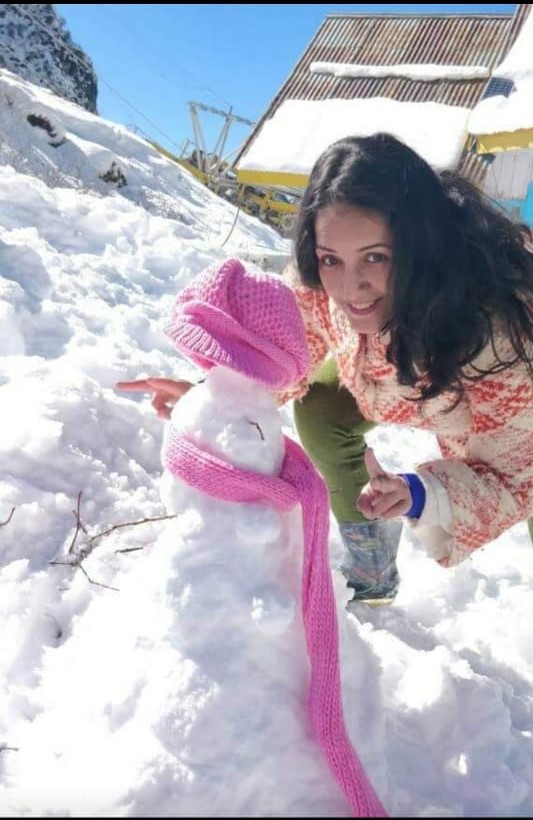 When the crazy tales, asked her if she had any crazy or influential incident which brought a change in her & would like to share with The Crazy Tales? she quickly replied turning down the opportunities for predicting 12 signs daily forecast for reputed newspaper and TV Channel since I don't want society to start there day. Depending on something which can impact the psychology of Masses.
The second crazy thing I decided to work from home and not to neglect my family. I think these, two decisions have not stopped my journey as my network is through word of mouth & I have been true, to such a Divine and Vast knowledge. The best thing is I got time to explore my personality traits and inner realm.
Wherever there is sincerity & talent, people do recognize them. It may take some time but we should have some patience and hold on to our passion. If your aim is clear and you have the patience to move towards it, nature will support you, it's just you have to believe."
Achievements and awards:-
Took Astrology Session in Times of India office in 2009
Women Empowerment Achievers India Award for Excellence in Astrology 2020
FSIA Real Super Woman 2020 Appreciation for spreading optimism as a Counsellor and Teacher in Astrology
Women's Conclave and Awards 2020 for Best Healer and Astrologer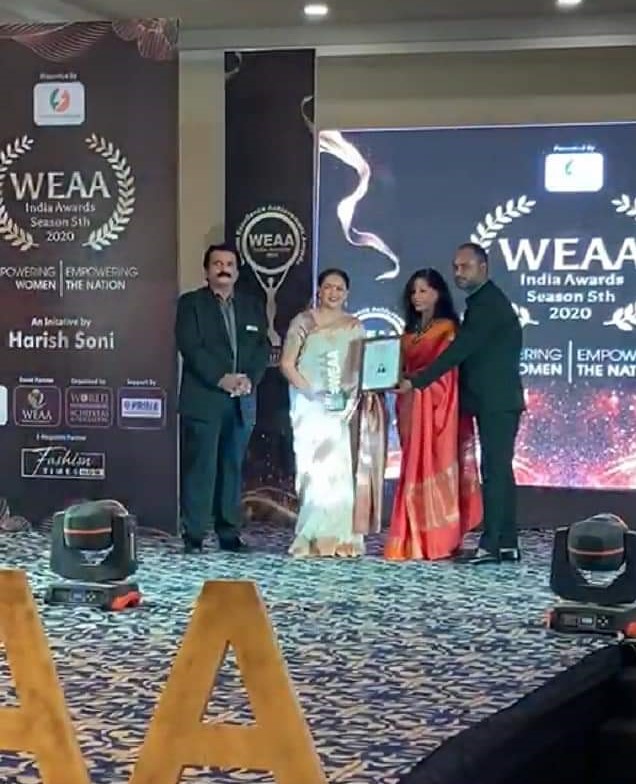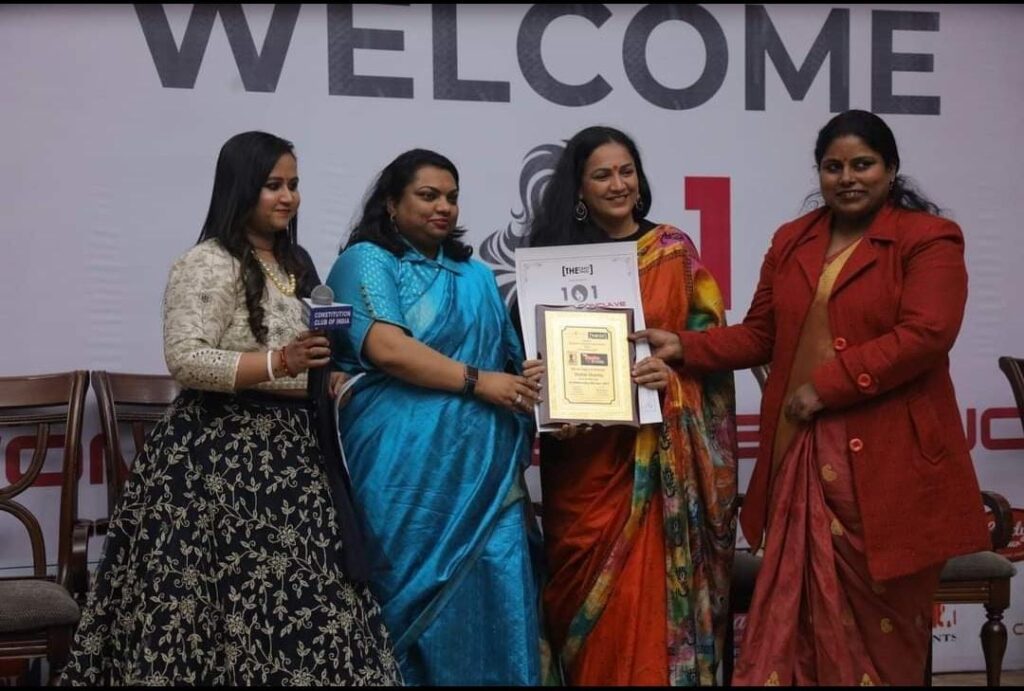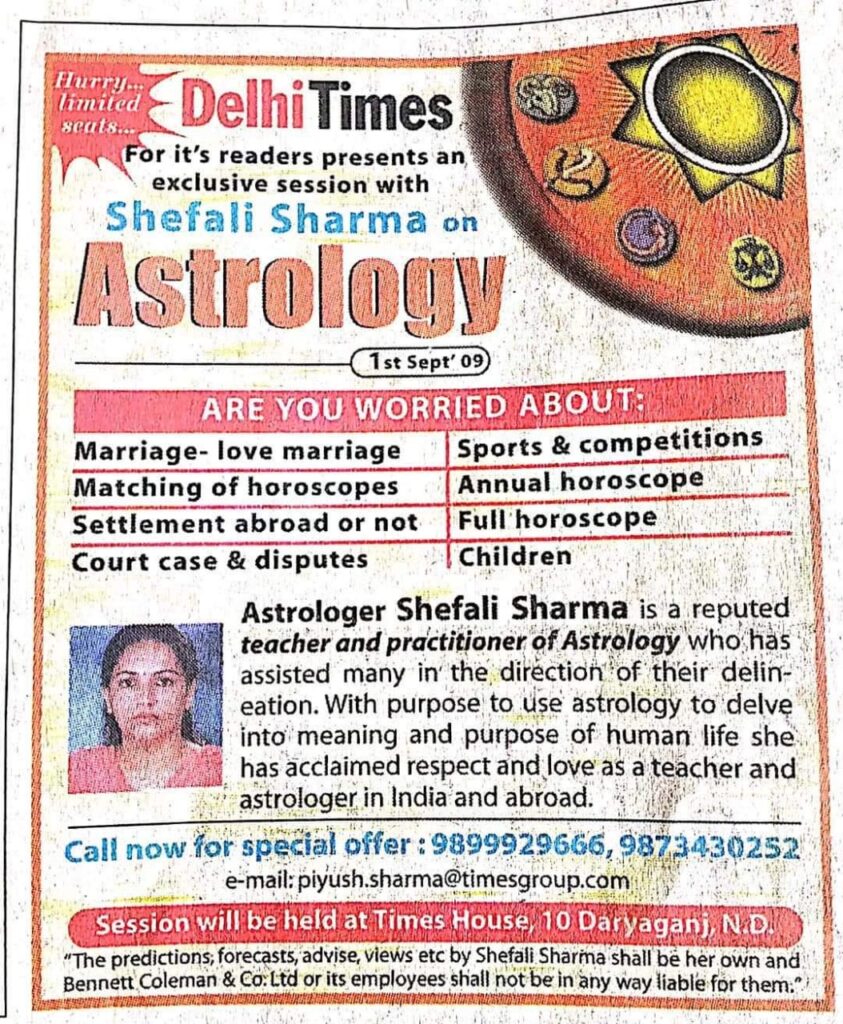 How do you like the story ofShefali Kapil Sharma? Do let us know in the comments below. Give us a review of this story and do subscribe to us for more stories. Also, share this post with your friends on social media.