Senior GCI Neeva Singh Is Awarded Raksha Mantri Commendation
Senior GCI Neeva Singh is the first recipient of Raksha Mantri Award in NCC Directorate Delhi. She has created a history of achieving this award and brought laurels to her unit as well as the Directorate.
Senior GCI Neeva Singh is posted, in 1 Delhi Girls Bn NCC (NCC Directorate Delhi). She was trained and commissioned in Officer Training Academy, Gwalior. She joined the NCC Organisation in the year 2007. She carried out arduous responsibility of personally training girl cadets who faired exceedingly well and later joined Armed Forces.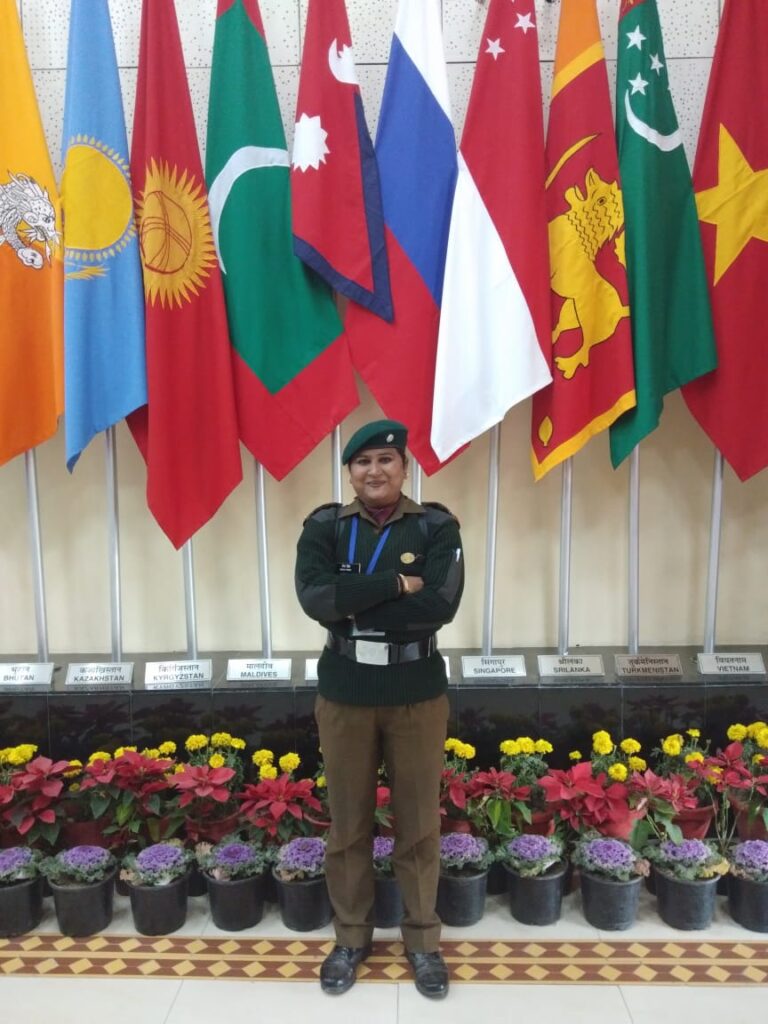 Senior GCI Neeva Singh has been a pillar of undeterred support for the NCC Organization. For her professional ability, effectiveness in performance and Mastery of specialization she was awarded with Director General National Cadet Corps Commendation in 2014 and Defence Secretary Commendation Card in 2017 by Ministry of Defence, Govt of India and NCC Achievers Award in 2018.
Senior GCI Neeva Singh is a highly motivated person with phenomenal professionalism and profusion of an ingenious talent. She is a Certified Fitness Aerobics Expert, qualified yoga trainer an accredited writer having authored four books on yoga and Aerobics under reputed publications.
A rhetorician with the resplendent disposition of fitness and Leadership, an accomplished facilitator and as a disciplinarian Neeva Singh is an exemplar for girl cadets and has carved a pivotal niche amongst the NCC fraternity as well as Yog & Fitness field too. She is Hony Secretary of Capital Yoga Sports Association, Delhi and Central Coordinator (Women Wing)& Secretary, North Zone, Yoga Sports Association, India.
She has been organising various programmes of Yoga at grass root level in park and institutions to create awareness amongst the public towards their health through yoga and related discipline with the support of Ayush Ministry.
Recently, Neeva Singh has been recognized as 101 most influential women, in the Award function and was welcomed as the special guest of Honour at "?????'? ???????? ?????? ????" ?? ??????? ??? ???0, organised by The Crazy Tales.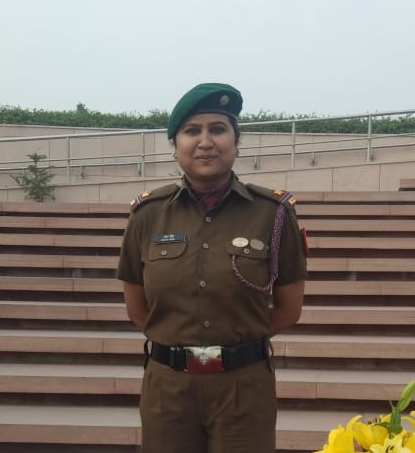 She is the kinda women who are unstoppable, exemplary in their own right and serve as models to thousands across the nation. For her contribution in the field of health awareness, she has been awarded prestigious awards namely Fitness Excellence Award for Excellence in the Art of Yoga (2017), Nari Shakti Global Award for Yoga (2017) International Icon Award for Yoga and (2018 ), Women of Worth Award for Fitness (2019), Bhartiya Mahila Samman( 2019), International Education Award for Contribution towards women empowerment(2020) and Women Conclave & Award as Best Fitness Expert (2021) Mrs Neeva Singh is resilient Indian women has risen through times and carved a niche for herself in the NCC fraternity and yoga garnering praise within her profession and in the society.