After losing Crores, Home-Maker turns Successful Baker and rises from the Ashes - Sapnaa Nigam
Sapnaa Nigam is a passionate & hardworking woman who is now a successful businesswoman. Even after facing many challenges in her life, she worked hard and fought for her name & independency. She grappled a lot to achieve success in her business. Out of 101 inspiring stories, we have brought her motivational story, to you. So lets pursue & get inspired by her true & inspiring story.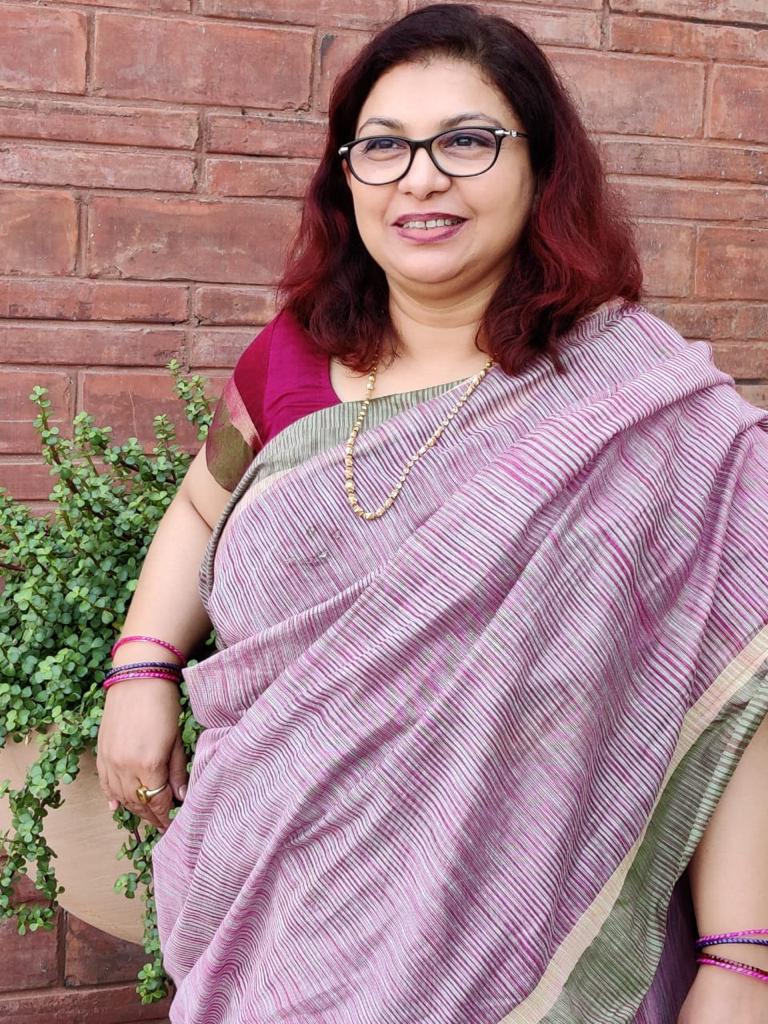 When the crazy tales asked about how she describes herself, she says, she considers herself as a hardworking, creative and never die person.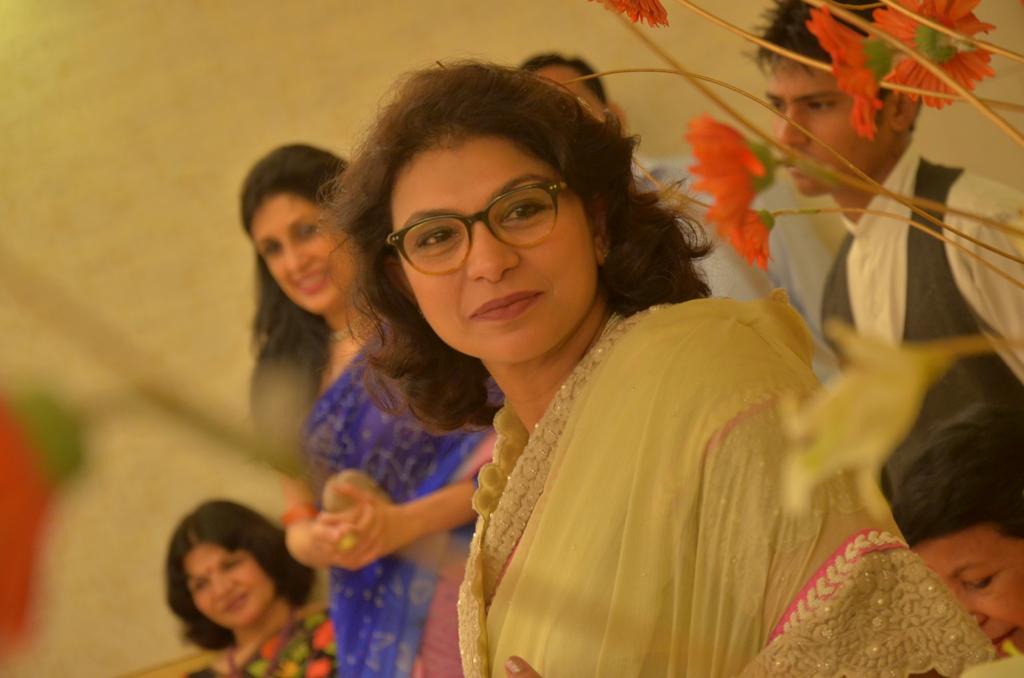 Talking about Sapnaa Nigam childhood memories, she said I remember, I used to learn Indian classical music since I was a child. I have learnt discipline & hard work from there. I also started baking cakes from 12 years of age. Good childhood memories.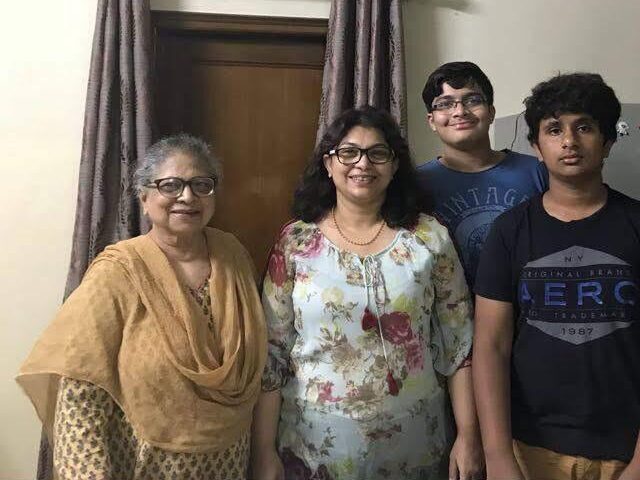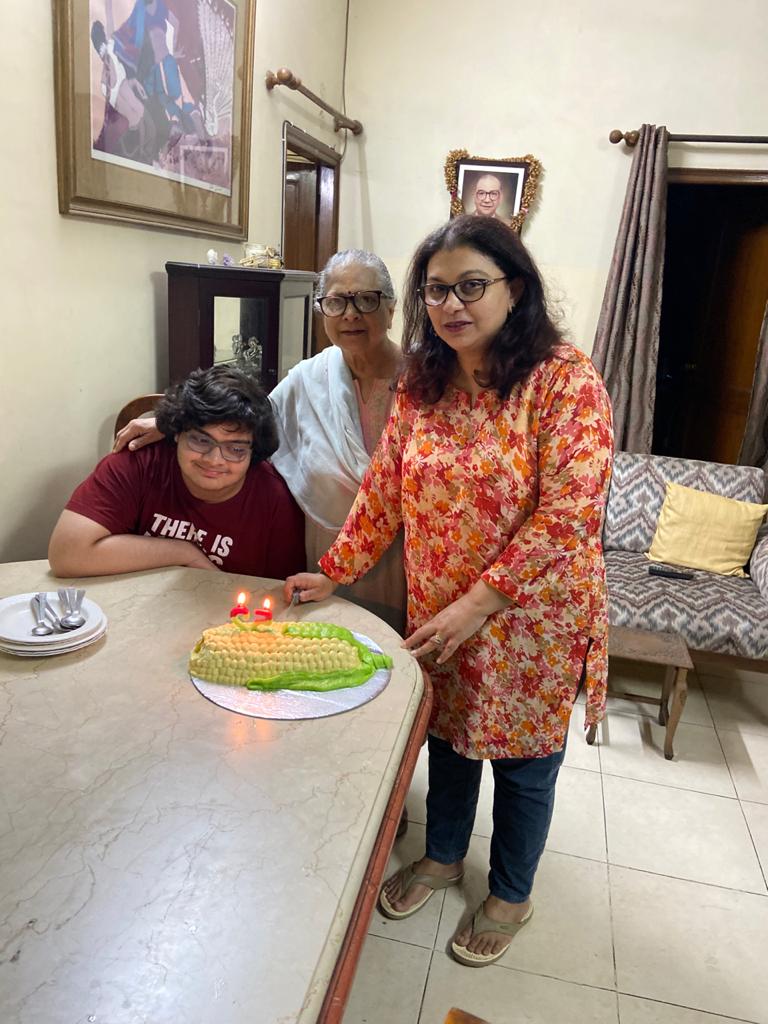 Sapnaa Nigam belonged to a highly educated and respected family. Both her parents were senior civil servants. She considers herself blessed for having a very supportive family. She feels very grateful towards her mother who supported her when she needed her most. She said she feels blessed, for having such a cute teenage son.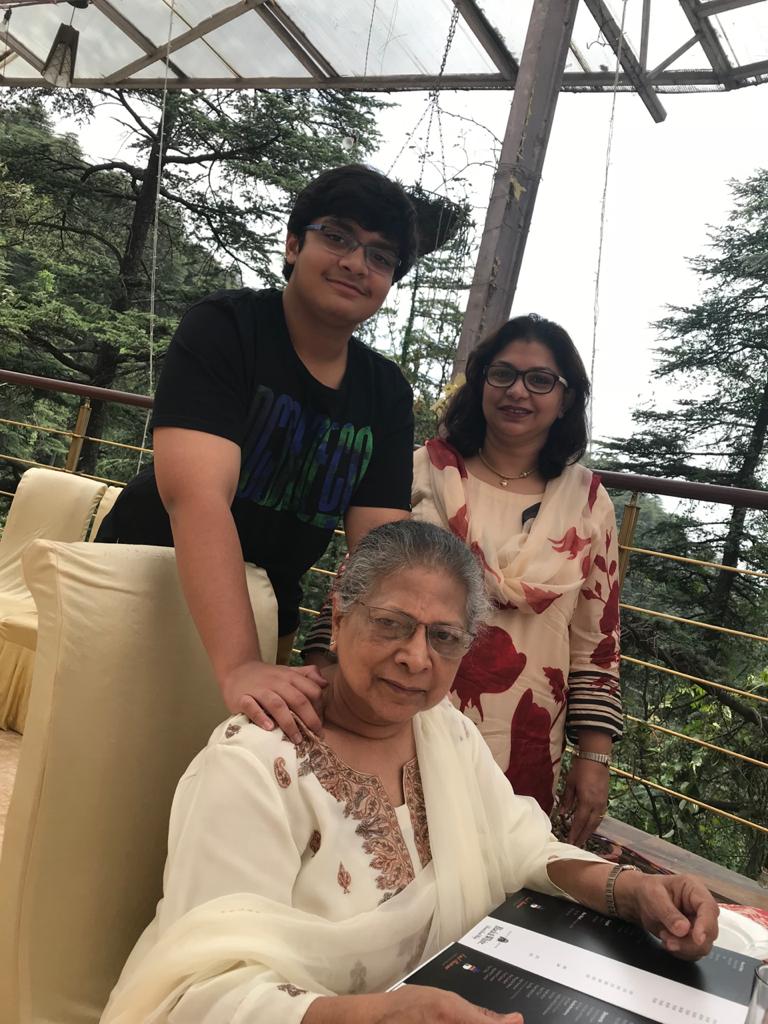 The Crazy Tales also spoke to Sapna about her personal life; She said, after completing her post-graduation from St. Stephens College, she got Married. She was blessed with a son. After staying for a long time in an unhealthy marriage, she finally picked up the courage to walk out, with just her son in tow. She had lost all her possessions. Her property and other personal assets. She and her son were all alone without any financial support from her marriage. She was taken in by her parents. At that time she did not have enough money to even pay the school fees of her son. She decided to evaluate what skills she had and how she could earn money and make herself financially secure. Being a single parent, she has the responsibility to uphold the house.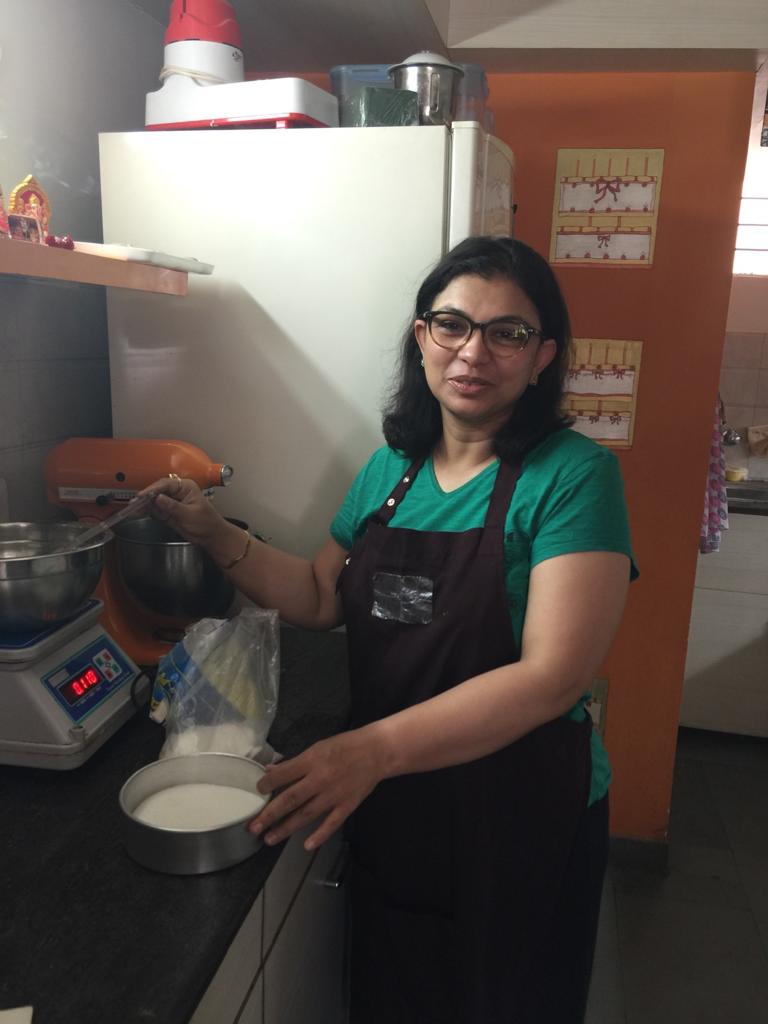 Talking about the entrepreneurial journey, Sapnaa Nigam says she studied in Convent Jesus & Mary in Delhi. later, she completed her graduation in B.A & MA from St. Stephens University, Delhi. Later she studied B.Ed from Delhi university.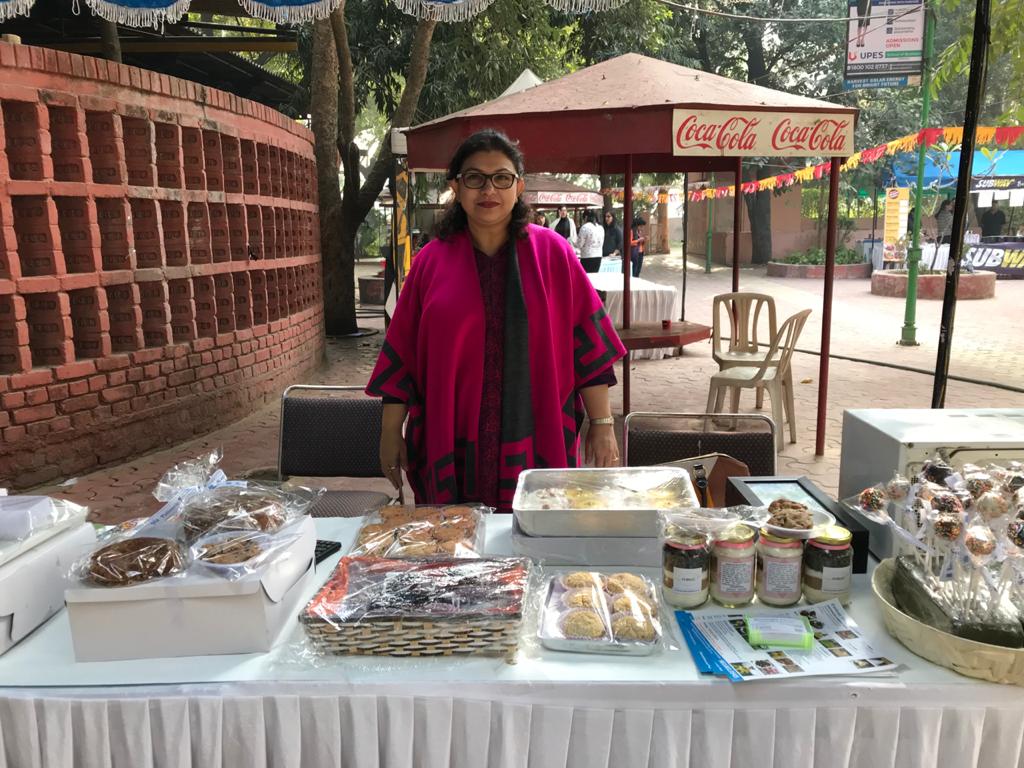 After completing her education she started teaching in schools. She said, I was always fond of creative things, apart from music when I was 12 years old, I started baking and ya I was good at it. After 10 years of marriage, I went for an Amway business, and went around the world, travelled the countries, for giving marketing lectures to people.
Since she had been baking since childhood, she decided to take up making cakes and cookies and selling them. But first, she needed to upskill. So she enrolled in the Cake decorating diploma offered by CCDS, Okhla. After getting her certification, she launched her baking business by the name of Sweetopiaa.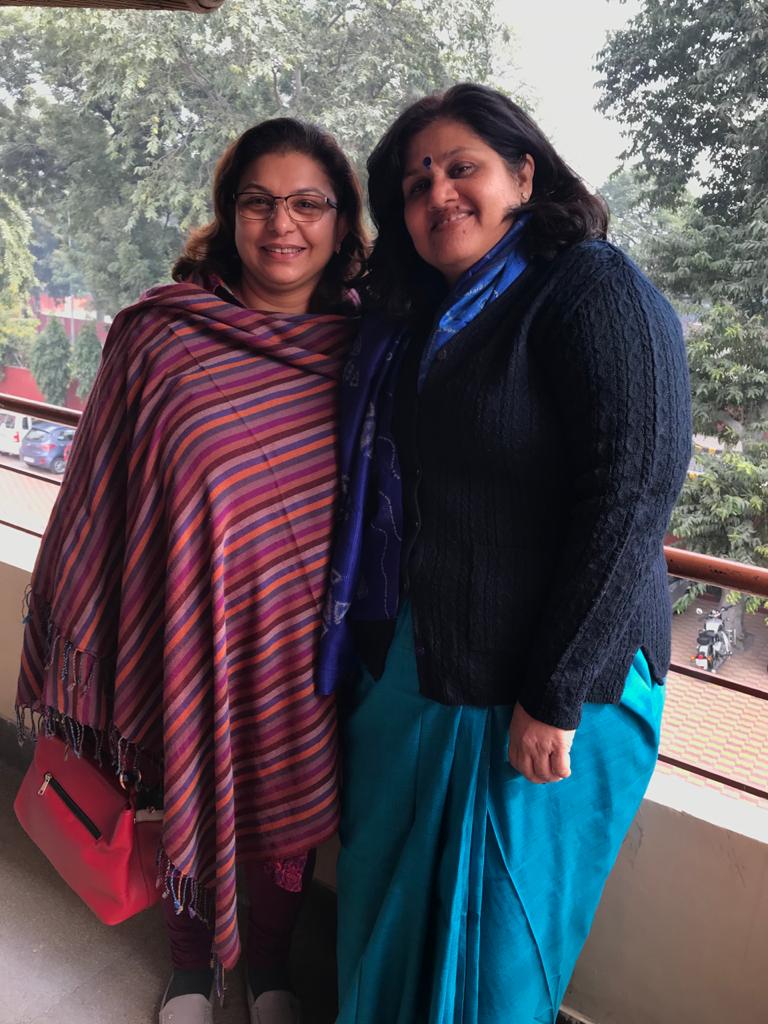 Talking to The Crazy Tales, she said in 2013, I started my cake business, when I launched, Sweetopia. I have been operating my business from home. At the initial stage, She only had ? 20,000/- to start her baking business but now her business is earning her enough money and is doing very well. She said, in 2017 I was invited for this cake & a live show for 'The best cake decorators in Delhi'. For which I made a peacock cake, and I was the major showstopper at the show. And for that, I have also been featured, in PTC Channel.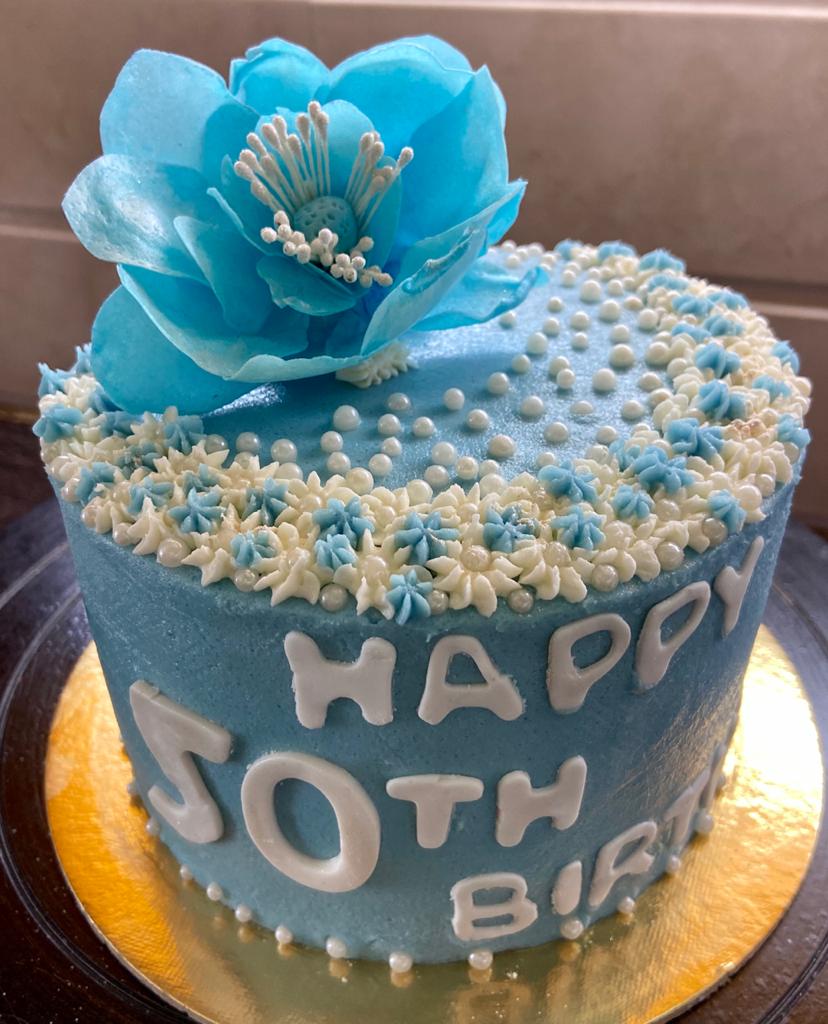 It has been 7 years now and her business has grown so much so that she is now building a house for herself and her son. What has set apart her bakery from others is that she does not believe in comprising on quality and service. Her baked goods which are made, with the best and freshest ingredients available. She has built a loyal group of customers who only go to her for celebrating their special occasions.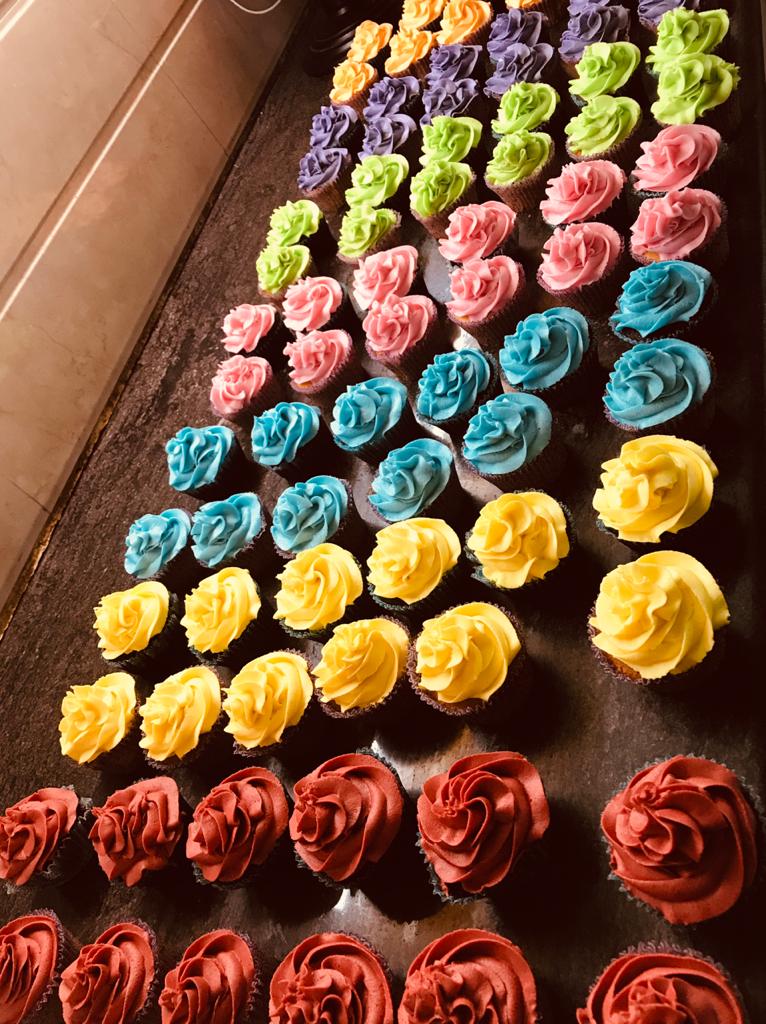 Life has thrown many challenges in front of her but she has always taken those challenges with a very confident mindset. She says I never stopped & through my hard work and persistent attitude, I have overcome all the obstacles that I have faced so far". She also adds, I had a good education but my career took a while to take off. Life has been tough, especially during my marriage. I had to struggle and deal with a lot.
She believes that if life deals you tough cards, there will be a time when you get dealt better cards. Ultimately your attitude determines your altitude. If you believe you can surmount all difficulties and become successful, that is exactly what will happen.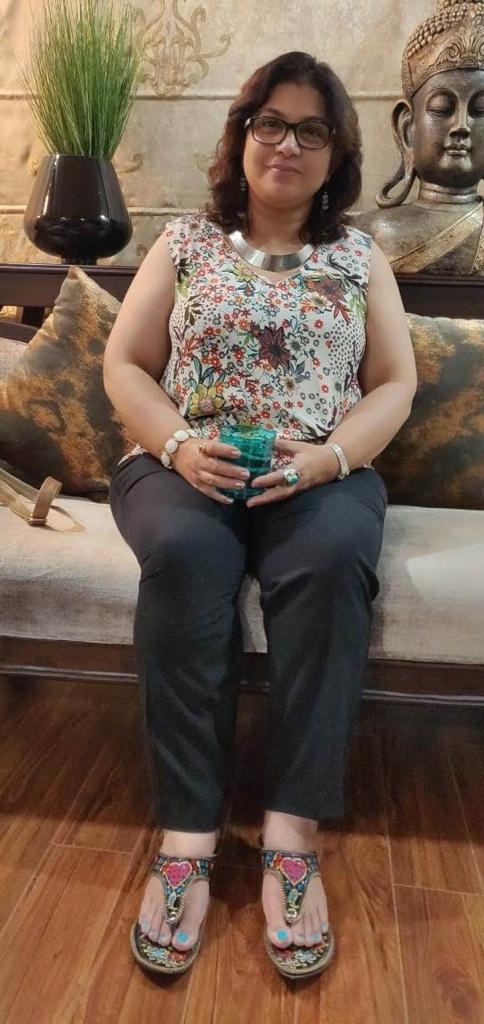 One of her future goals & wishes is that she wants her business to grow. Her dream is to have the name of Sweetopiaa known to everyone in India and for it to be synonymous with taste and quality. Her other dream is to see her son grow up and be successful in life.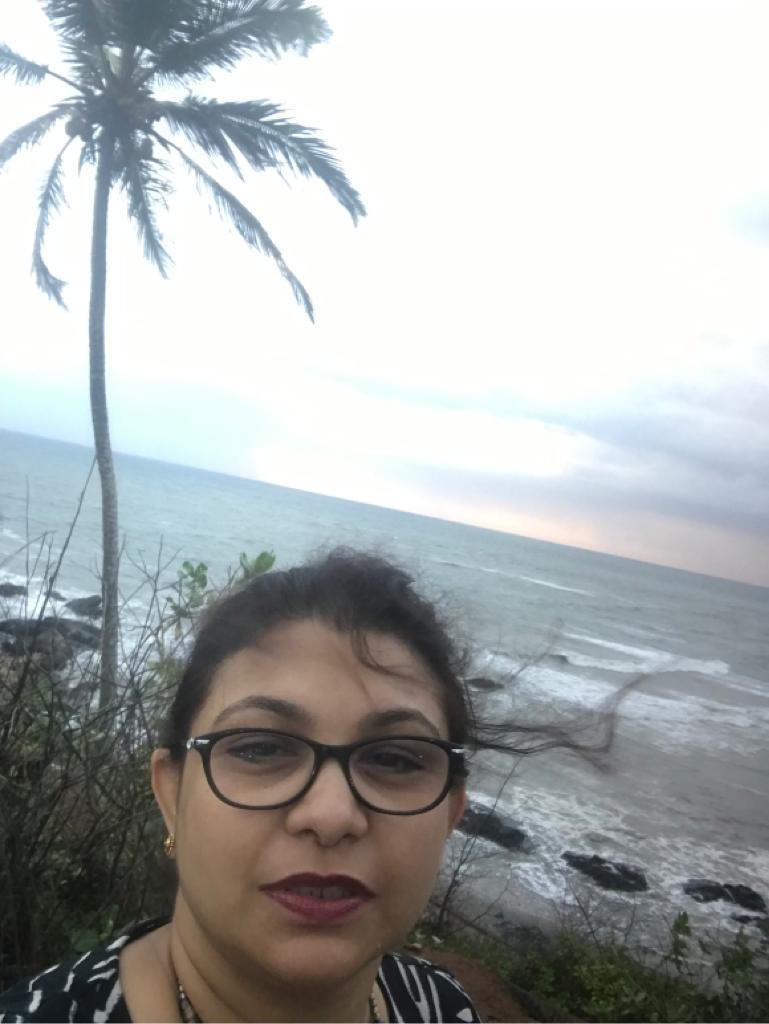 Apart from this, we question her about her travels and vacations; she quickly mentions I love beaches". She said her favourite vacation, has to be by the beach. Whether it is Goa, Pondicherry or Mediterranean sea but there has to be a beach with lovely blue water.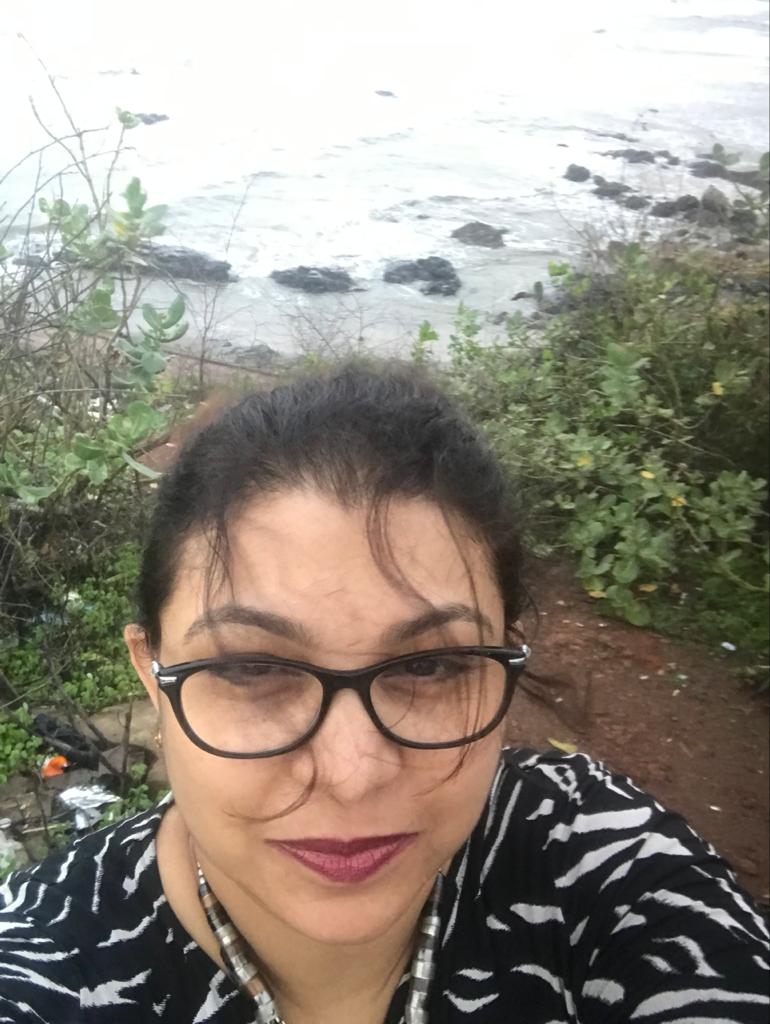 Her favourite movies are Julie and Julia, Anand and Forrest Gump & science fictions movies like interstellar. Also, one of her dreams for the future is to have enough money to build a lovely cottage on the beach when its time to retire in life.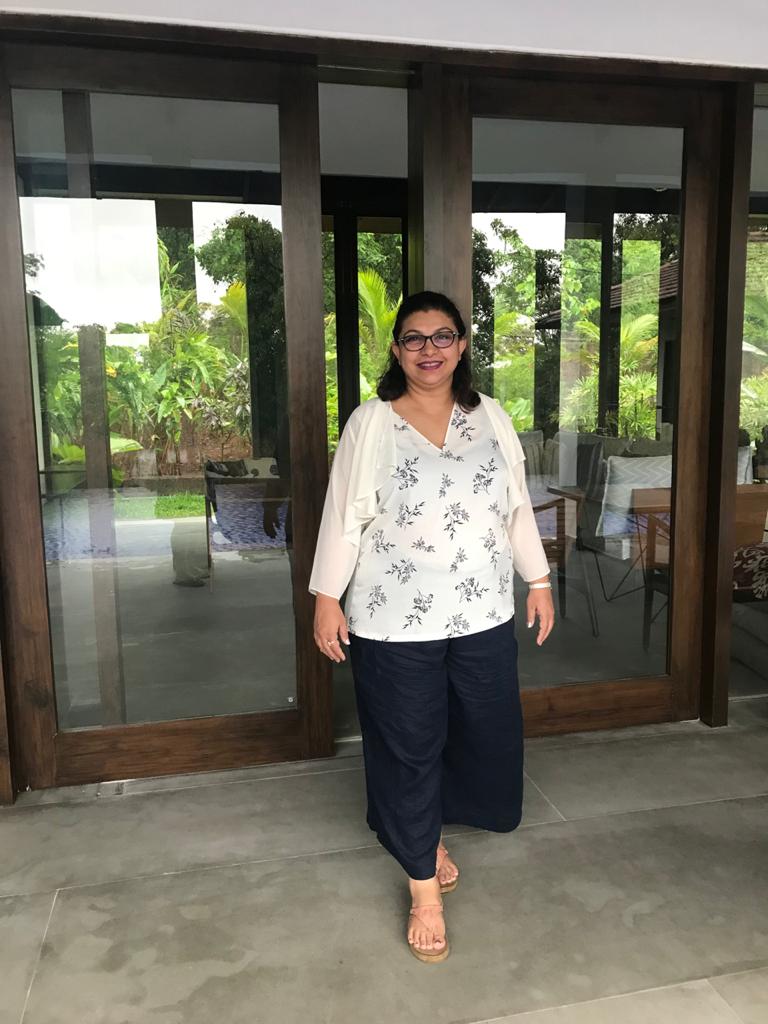 She also advises to all youth of the country that whatever cards life deals out to you, you should not let that block you from achieving success. Because nowadays, youngster tends to get discouraged & confused very fast when things don't go according to their will.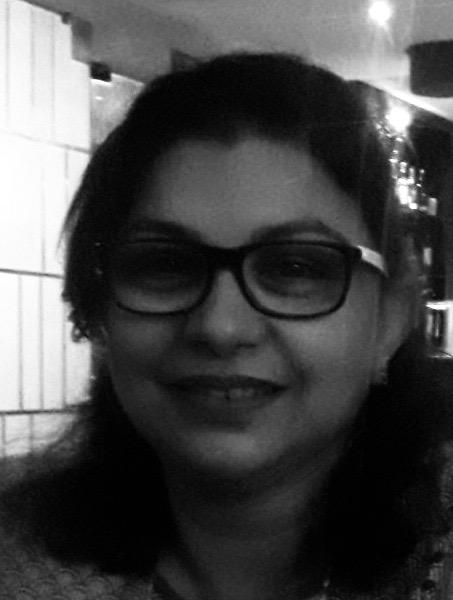 Life is no always going to be fair but you should always have the inner mental strength to change the situation. She says one should not think that I am only a woman and so I wont be able to do a particular task or job. Never think like that, just go ahead and do it. You never know what you may be able to achieve.
She also mentioned some of her friends who helped her throughout her life. She said Ishita, Mukta, Rashmi & Seema and I think friendships are really important in life especially, good friends are very precious in life.
She is thankful to all her family, relatives and friends who have given her moral support during her tough times. She believes tough times dont last but tough people do.
Finally talking to the crazy tales, she said as far as my baking business is concerned and me as a person, my motto is that a little bit of sugar makes life spicy.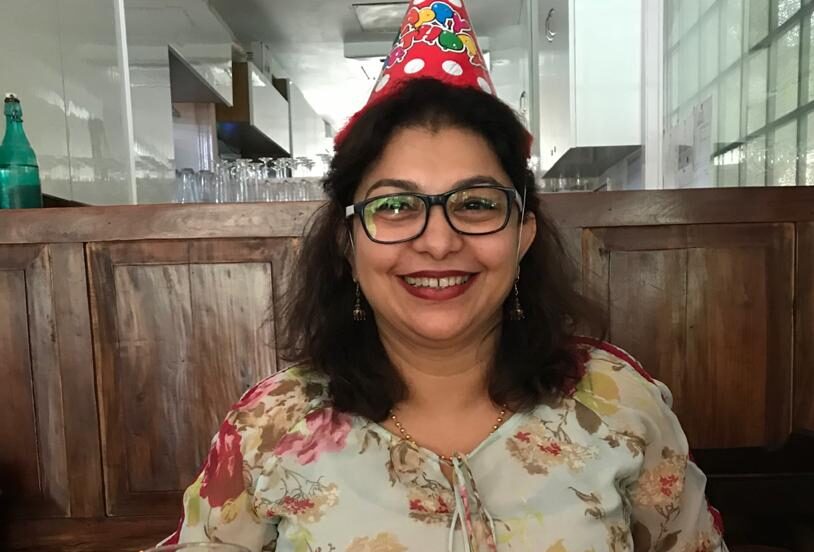 Much in life can be accomplished by being sweet, even if life throws enough at you which could make you bitter. Why be unkind when more can be achieved by kindness.
How do you like the story of Sapnaa Nigam? Do let us know on the comments below. Give us a review of this story and do subscribe us for more stories. Also, share this post with your friends on social media.
If you wish to order cakes from her, you can access the website -
www. Sweetopia.in