aShe believed she could, so she dida An inspiring story of an extraordinary woman - SADHANA SHARMA
"She believed she could, so she did" An inspiring story of an extraordinary woman -…
aShe believed she could, so she dida An inspiring story of an extraordinary woman - SADHANA SHARMA
Every day we meet strong older women living in difficult circumstances. But despite these circumstances, these women have chosen to empower others and help them advance not only themselves but those around them. These women use their powers to advocate for change in their communities at the economic, social, and political levels. That's how Crazy Tales came across with another incredible story of Sadhana Sharma, former Mrs. North India 2021. Crazy Tales shares her story among a vast assortment of inspirational tales.
Let's see how Sadhana Sharma came up with her ideas and how they inspire others.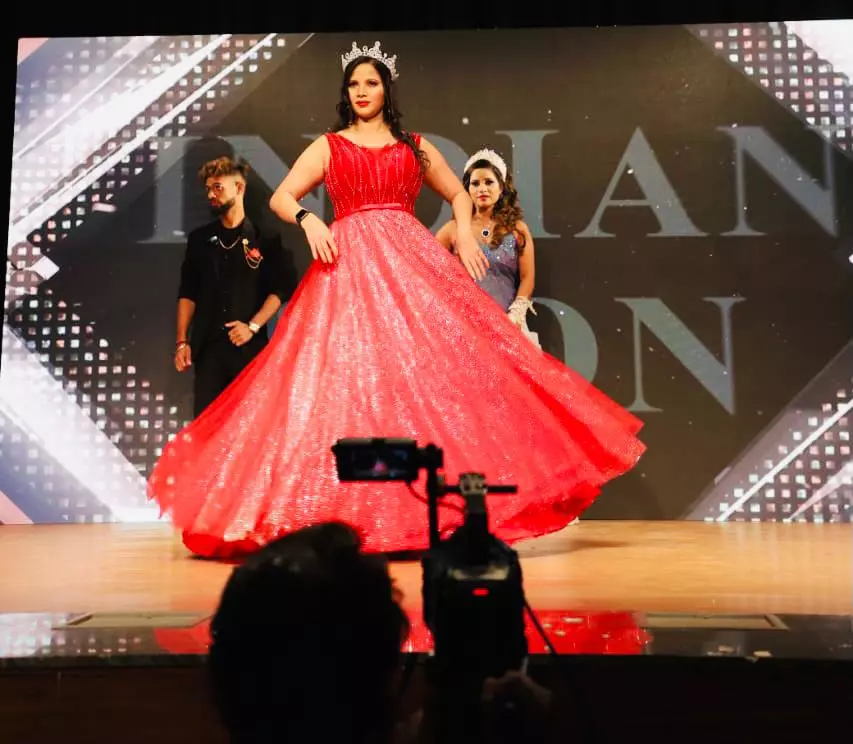 She has been a Deputy Manager in the medical field for 15 years. With the first division, she earned her B.A. degree from Delhi University. Following her undergraduate studies, she received her master's in politics from Delhi University. As of 2021, she has been crowned Mrs North India and been honoured as the Showstopper of the Delhi Runway Week. In addition, she recently was a juror in the fashion show and in the dance show, She was awarded a Special Guest Award for Outstanding Female Achievement. She wasAwarded Honorary Guest and Judge at the Luxury Walk Fashion Show with THE CRAZY TALES via Saara Khan. She was presented as Special Guest and Panelist of the INFLUENTIAL INDIAN Award at CRAZY TALES..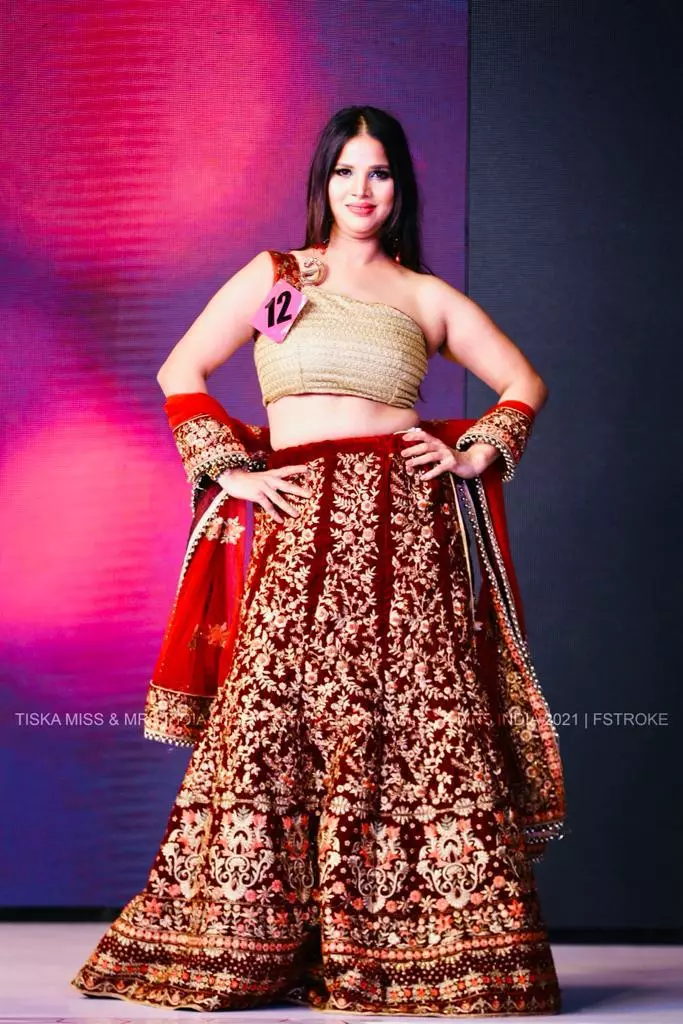 Sadhana Sharma Family and Personal Life
Sadhana stated she has four sisters, her father is a pensioner and her mother is a housewife. She mentioned that her mother is a strong pillar for her entire family, and her parents always stood by her and supported her in all her endeavours. Her merits for power, strength and success lie with her family, especially her mother. She also mentions that her husband has always inspired and motivated her. She is blessed with her 7-year-old son HARSHIL RANA, who gives her all the power and strength to make her dreams come true.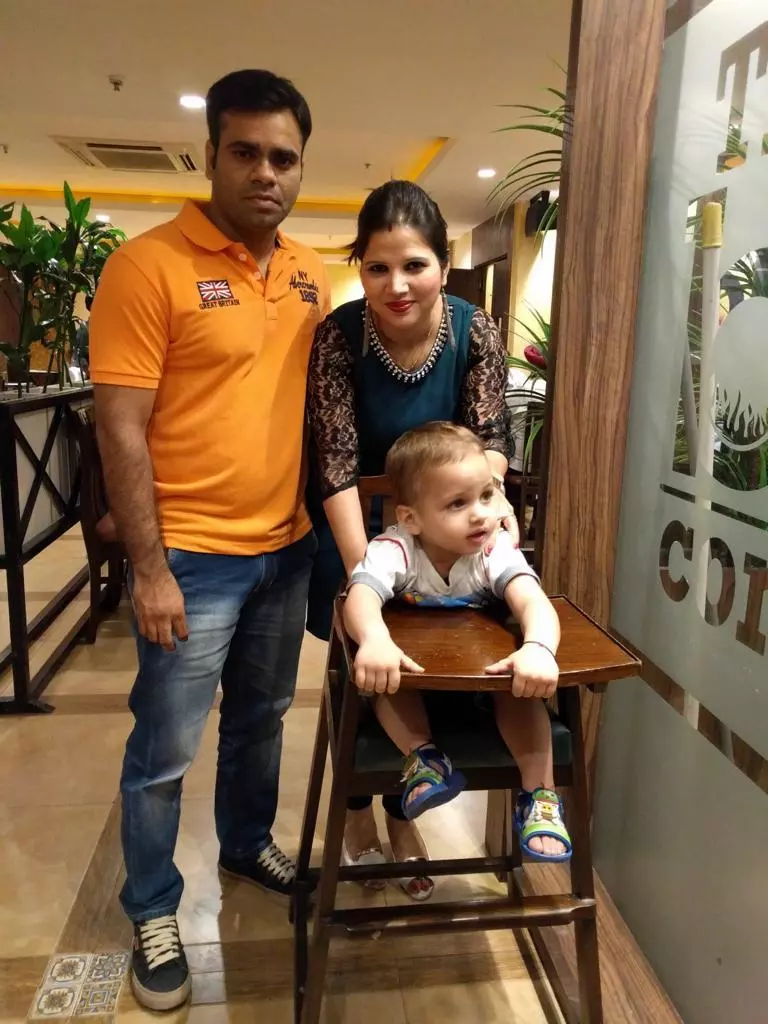 A crazy or influential incident which brought a change in her life
Sadhana Sharma shared a crazy episode that changed her life it happened when she was obese, weighed 84kg, and had slipped disc problems.
She believes that hard work and confidence are the best accessories, and when you wear these to fit your personality, you don't need anything else. Also, she mentions that true happiness lies within. At the end of the day, everything worked out for her. There are times when life is more complicated than you think. Remember this when you are in a difficult position or when you are feeling the most challenged. Have faith in your abilities.
According to Sadhana women are very efficient and intuitive. A woman can do most of the work with her composure and elegance. Just like being obese didnat stop her from climbing the ladder of success.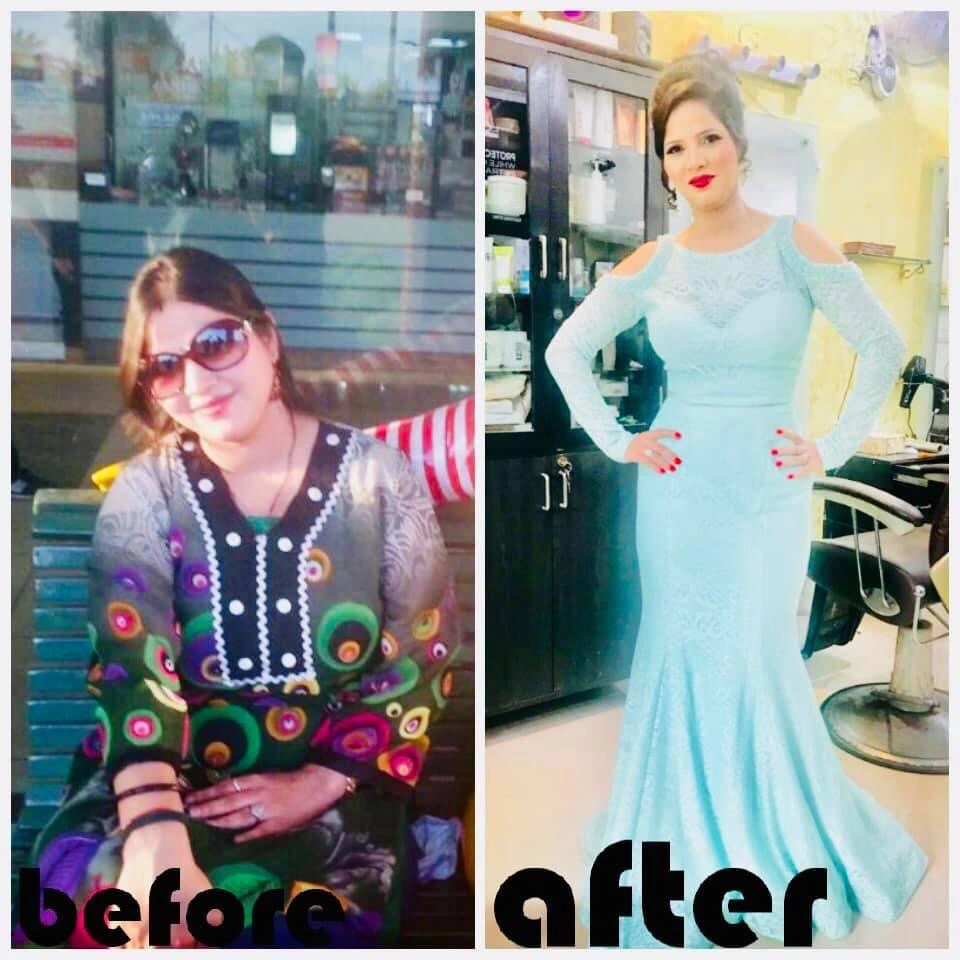 Future Plans
She would like to support education and training in India. She wants to continue learning throughout her life and acquire as many skills as possible. Education and care for children can take many forms and go beyond preparing them for primary school. Her focus is on the holistic development of children's social, emotional, and cognitive skills necessary for lifelong learning. . According to her, the upbringing, development, and growth of a child always depend on schooling.
Being a woman she wants to set a strong message to everyone about how important it is to respect women. Because women are a wonderful gift from God.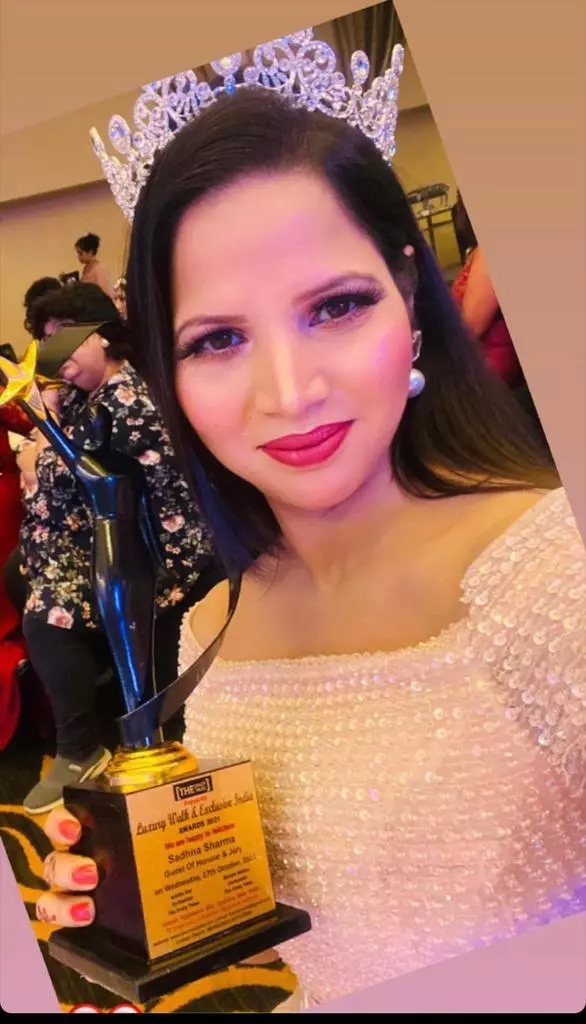 Awards & Achievments
She has been awarded five honorary CEO Award, GEM Award, Value award
Long service achievement award, Powerful women award, Women excellence award. and she was also crowned as Mrs. North India 2021.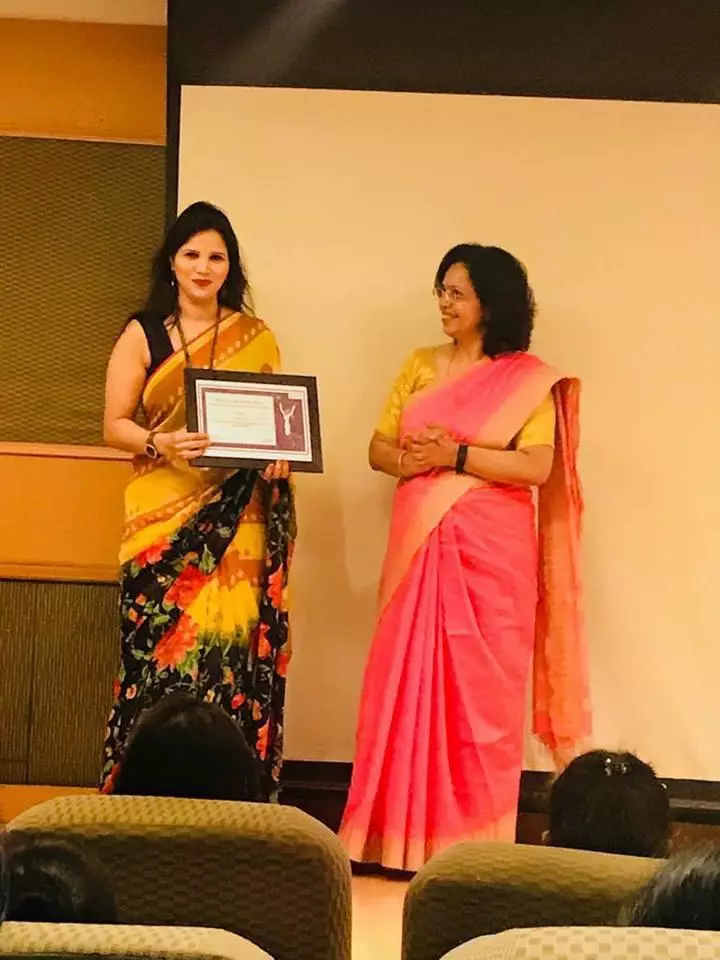 Moral Of Life
Sadhana believes that life is a wonderful journey and you should enjoy every part of
Life According to Sadhana If you are happy, you can achieve anything in life. When She was choosing a career in healthcare, patients were like family to her.
Sadhana is a very hardworking, confident
a passionate and independent woman who always loves a challenge.