A glimpse into our best independent legal practitioner: Roopali Waikar
A glimpse into our best independent legal practitioner: Rupali Waikar The crazy tales share another…
A glimpse into our best independent legal practitioner: Rupali Waikar
The crazy tales share another inspiring story of an Advocate Roopali Waikar is an Independent Legal Practitioner. She's a pretty strong woman who's ready to accept any and all challenges–someone who's always enthusiastic about work. She follows her professional and personal life in a spiritual way. After her 12th board, Rupali continued her education on her own.
As a person, she is very affectionate but also strict and has a disciplined mindset. Every day she loves learning new things from new people and Is passionate about her work. Rupali's goal in life is finding the reason for her birth, or her duty as a "female child" and fulfilling it. . The story about "Queen of Jhansi" has influenced her a lot.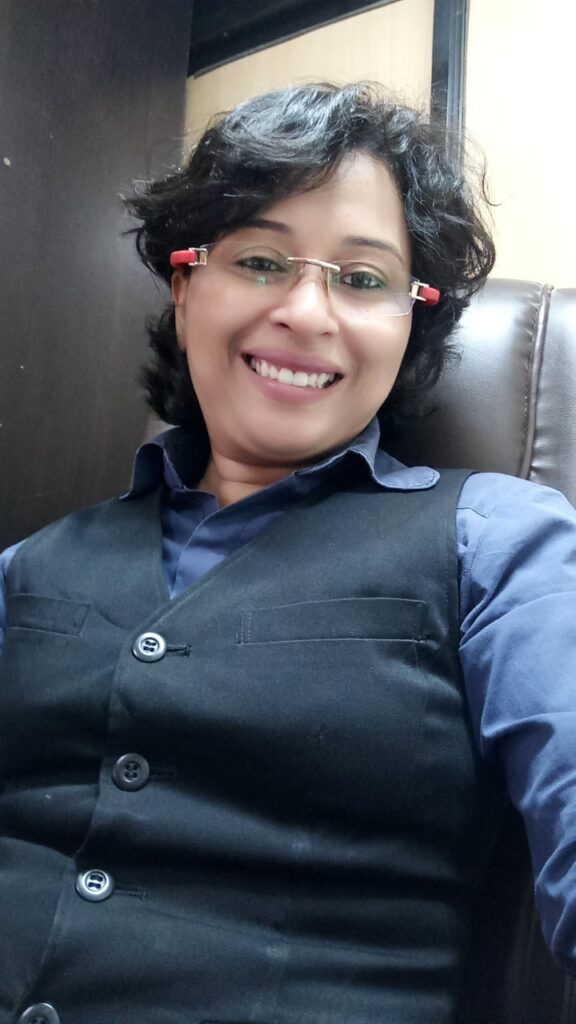 Childhood and family introduction
Rupali's had quite a fulfilling childhood. She's from a simple, middle class family where both of her parents worked. Rupali has three other siblings, and she is the second last child. Group photo will be shared. As with working parents, all the siblings had set household duties, which they managed and shared perfectly. Since childhood, she had a masculine nature– always brave and jumping to try out new things. Her parents love her a lot.
During a picnic, she got lost while returning from Aurangabad to Pune, her hometown. Another time she was so engrossed in observing the museum that she lost track of time and where she was. However, it was a memorable event that she can always laugh about.
Due to certain family issues Rupali couldn't visit her college to check her LLB results, however as her professors knew Rupali was a keen and disciplined student and hence called her through landline to inform her about the results. She was so ecstatic that she started crying, unable to talk. However she remembers thanking her professor before putting the receiver down.
Delivery of her son, Mrigaj, was also a very memorable event in her life.
After completing her 12th, Rupali's parents were against her pursuing further education–wanting her to sit back at home. That time, she remembers singing a song from Rageshwari's album: "Nanhe Munno ki hai duniya hasin, pure kare unke khwab." and that's how she managed to convince them. Her biggest role model is her mum, even if sometimes they argued a lot about Rupal's education. But today, her mum feels nothing but warm pride as she watched Rupali become both financially and professionally independent.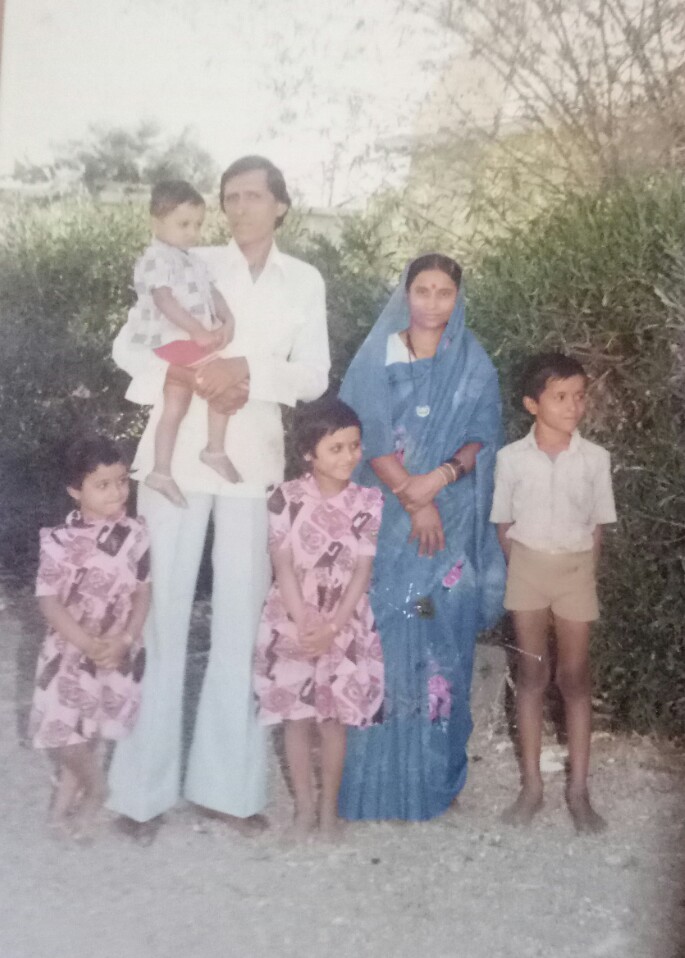 Entrepreneural journey
Rupali completed her LL.B. in the year 2004, thereafter she enrolled as an advocate. She completed her LL.M in 2007. By the end of 2007, she had moved to Pune to start a new journey. She had worked with a US law firm named as Zwerling, and Deshpande LLP as an employee of Law Allies India Pvt. Ltd.Thereafter, in the year January 2012, she entered the Indian Law Practice. Rupali joined the Labour and Industrial Court, but there was a very limited scope of studies so she started civil, criminal – specifically white collar crimes and banking law practice. She also worked in the National Green Tribunal. Since then she has been working in Indian Laws. In October 2013, she opened her very own office and started her own practice. December 2013, she was appointed as a panel lawyer in Sampada Sahakari Bank Ltd., Then, appointed by Hanu Reddy Realtors, Rupali has also worked for corporate clients like Radio Mirchi, Sunbright Cements, Times Group, Apex Insurance Company, Axle Tech India, Bank of Maharashtra, Appointed her as a Panel Lawyer on Maharashtra Level from Human Rights Protection and Awareness. Now she's on the way to developing a law firm.
Awards and accolades
Amazing Speaker Award
• Best Speaker award
• First prize in a Chess competition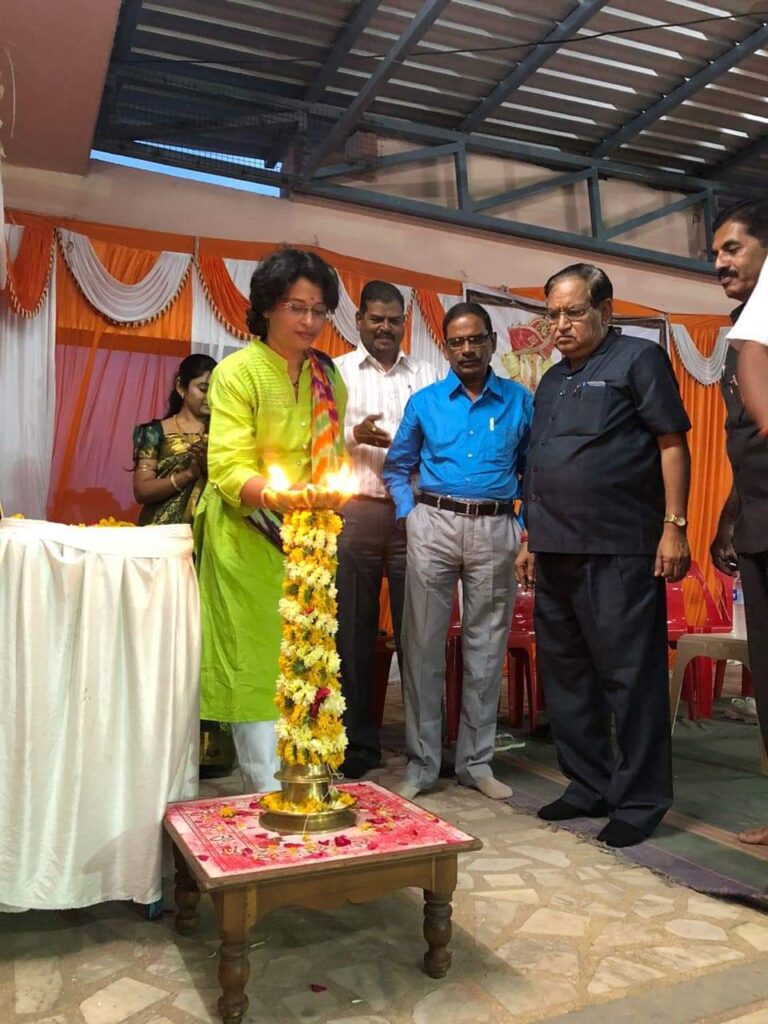 Favorite Movie
Movie: Lakshya, 3 Idiots
Any big dream wish
She dreams to have her own bigger law firm, and to become a High court justice
Her life quote for life
"No one knows what a person can do until that person tries."
• "Our Resolution is to give solution" A result oriented law firm.
• To be or not to be, i.e. question
"Be and always be at the top of your world"
Message for all
"be Honest with yourself, put 100% effort into anything you do and you will definitely succeed in your life, in your world, in your profession, and in your career. Always think of giving something to society, giving something to the world. Always be a giver and not the taker!"
We hope this story at crazy tales inspires you all.