Best Places To Visit At Rishikesh
Situated on the foothills of the Himalayas, Rishikesh is one of the holy cities of North India. Rishikesh, also known as Dev Bhoomi, is a major pilgrimage center in the Dehradun district. Situated on the banks of the holy Ganges river, this place has a great religious significance in the Hindu community. Every year, a large number of tourists from all over the country come to see the Rishikesh and know about the best places to visit at Rishikesh.
Ghats and temples are crowded, with devotees. In recent times, it has also become a hub of adventure sports where water rafting, bungee jumping, canoeing and other activities take place. In 1960, when The Beatles came to the ashram of Maharishi Mahesh Yogi to seek peace and inspiration for his music, Rishikesh has become a favorite destination for those who seek peace.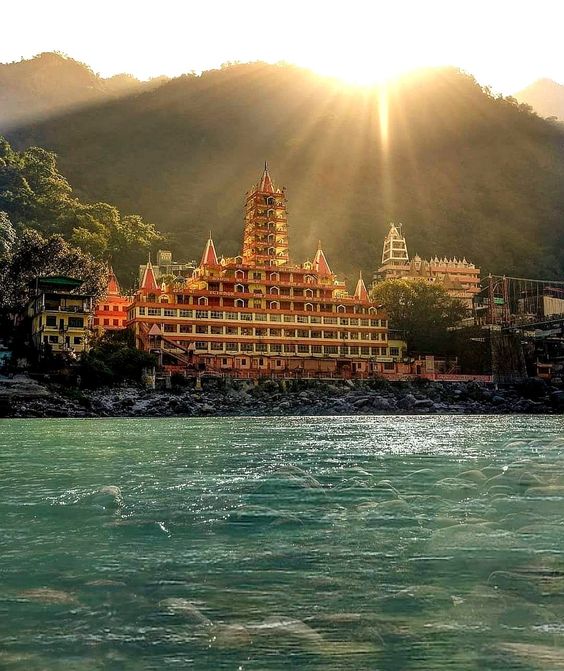 History
The fame of the ancient temples and ashrams of this place has spread far and wide. This area also has centres of yoga and meditation where yoga and meditation training, is regularly given by experienced tutors. According to a Hindu belief, unlike the Hindu epic, Lord Rama did Tapasya(penance) hereafter killing Ravana. It is the same place where Lakshman, the younger brother of Lord Rama crossed the river Ganga with the help of a bridge made of jute. Therefore, this bridge is called Laxman Jhula. It was built, in 1889 with the help of ropes which was later rebuilt, in 1924 as an iron dangling, bridge.
Rishikesh has been a prolonged spiritual centre. The river Ganges flows through Rishikesh. Here the river leaves the Shivalik Hills in the Himalayas and flows into the plains of northern India. There are several ancient Temples along the river on the Ganges in Rishikesh, Uttarakhand.
State: Uttarakhand
District: Dehradun
Famous for: Pilgrim, Rafting
Languages: Garhwali, Hindi
Best Season: mid-September April
Weather: Summer 21 to 42C, Winter 5 to 26C
Altitude: 372 m
Pincode: 248040
STD code: 01364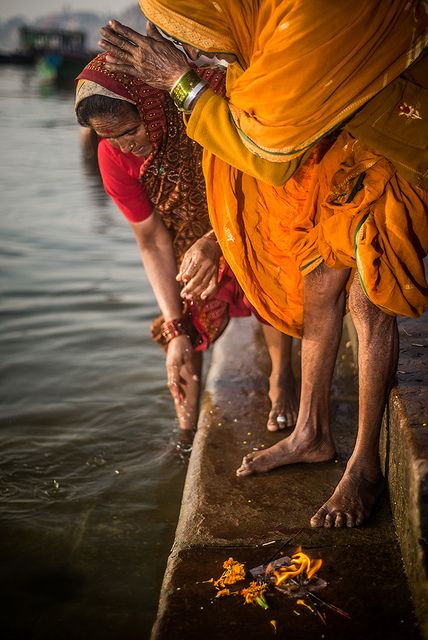 How to reach Rishikesh
By Flight: To reach Rishikesh by air, passengers can fly to the Jolly Grant Airport of Dehradun at a distance of 18 km. Jolly Grant Airport is well connected, to Delhi with daily flights.
By Train: Rishikesh has its railway station which is connected, to major Indian cities like Delhi, Mumbai, Kotdwar and Dehradun.
By Bus: Luxury and normal buses to Rishikesh are easy, available from Delhi ISBT Kashmiri Gate and Meerut.
By Road: Rishikesh has well-connected roads.
Best Time To Visit
The weather in Rishikesh remains pleasant for most of the year. However, tourists are advised not to come here in May as the temperature here is very high at this time.
Places To Visit At Rishikesh
There are various places to visit at Rishikesh and lots more to explore and every time you visit here you will surely explore new things and activities here. For now here are some most popular and best places to visit at Rishikesh.
Ram Jhula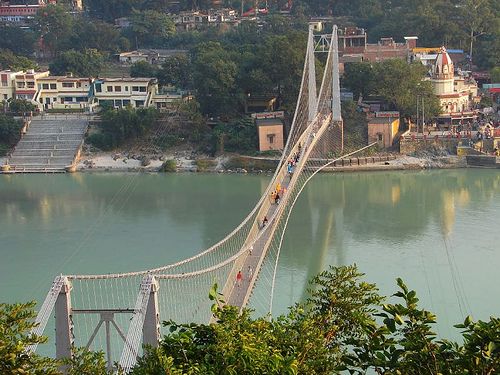 There is a world-famous yoga centre here. Laxman Jhula, Vasistha Cave and Neelkanth Mahadev Temple are the main tourist places here. The sun rising from behind the hills in the morning, the speck of flowing water of the Ganges, the fog-covered hill peaks, is a beautiful experience that can be felt, in Rishikesh. The beauty of the Ganges flowing in Rishikesh is always, seen.
History of Ram Jhula Rishikesh
The name of the bridge is taken, from the Aryan King-Lord Rama. Dedicating a Sibling love & bond between both the brother Ram & Lakshman the Ram Jhula, was named after Lakshman Jhula came into existence.
Laxman Jhula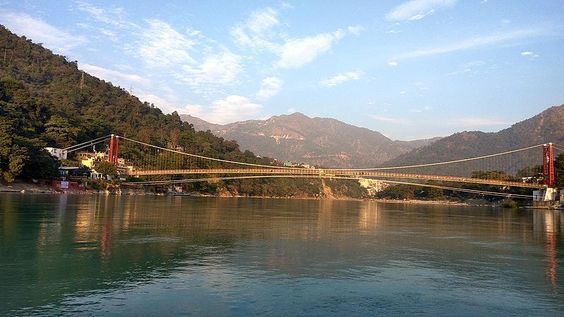 There are a swing 5 kilometres ahead of Rishikesh, this swing is known as Laxman swing. This swing is tied, with thick ropes of iron. It is said, that Lakshman( younger brother of Rama) made a jute swing at this place to cross the river Ganges.
Facts about Lakshman Jhula
Laxman Jhula is a 450 feet long swinging bridge from where one gets a wonderful, view of the river, temples and ashrams. Originally it was a jute bridge which was rebuilt, in 1939 as an iron swinging bridge. According to the Hindu mythology, it is believed that Lakshman, the younger brother of the Hindu deity Rama, created a jute bridge using two ropes to cross the river Ganges.
Geeta Bhawan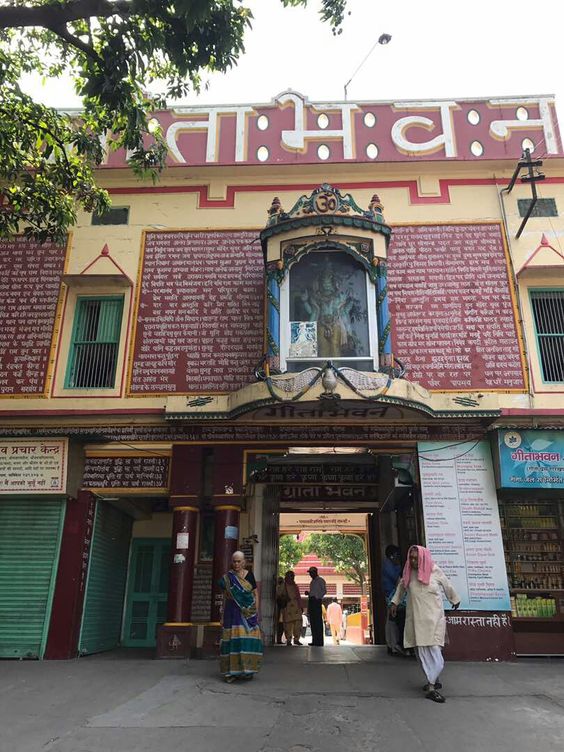 In Rishikesh, as soon as Laxman crosses the swing, there is Geeta Ashram. Here the walls adorned with pictures of Ramayana and Mahabharata make this place an attraction. There is also an Ayurvedic dispensary and a branch of Geetapress Gorakhpur. Every year a large number of tourists come here to take a dip in the holy Ganges River. Geeta Bhavan has about 1000 rooms where devotees can stay free. It is the one of the best places to visit at rishikesh.
Facts about Geeta Bhawan
Geeta Bhavan, built by Govind Bhavan Trust, is today located in five parts. Govinda used to come to Rishikesh for bhajan, kirtan and Satsang and used to go to the other side of Ganga every day to awaken the spirit of spirituality with his chosen companions
Neelkanth Mahadev Temple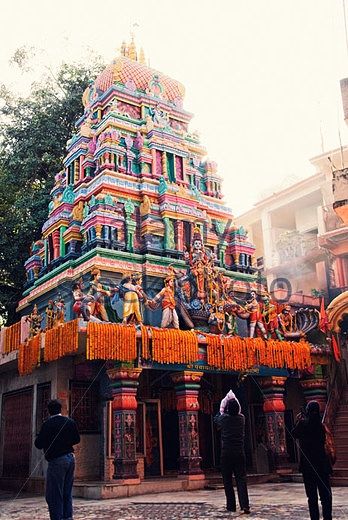 Neelkanth Mahadev Temple is one of the most revered temples of Rishikesh. It is said, that Lord Shiva took the poison emanating from the sea churn at this place. At the same time, his wife, Parvati, strangled him so that the poison did not reach his stomach. In this way, the venom remained in his throat.
History of Neelkanth Mahadev Temple
According to Puranas & legends once the Dev and asuras together churned the Mandaranchal mountain and used Nagraj Vasuki as a rope and churned the sea in which fourteen gems. When the horrific Kalkut poison was obtained from the churning all the creatures of the aquatics that were disturbed by its poisonous flames.
Seeing the world moving towards destruction, all the creatures reached Lord Shiva on Mount Kailash and started praying for freedom from this disaster. The merciful Lord Shiva started drinking it with the Kalkut poison but did not let it come down from his throat and kept it in the throat. Due to the effect of poison, his gorge became Nilavarna and Lord Bholenath was called Nilkanth. After poisoning, Lord Shiva began to get distraught by the heat of the poison. Subjected to perplexity, Lord Kailash left the mountain and set out in search of a secluded and cool place.
Triveni Ghat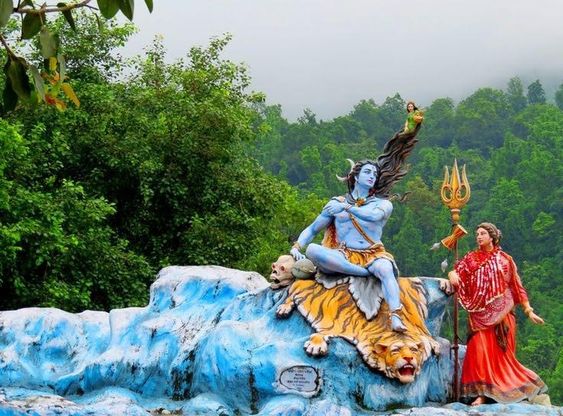 It is the biggest and most famous ghat in Rishikesh, that remains overcrowded with devotee to take ritual baths. One can visit the Gita Mandir and Lakshminarayan Temple on a boat ride along the Ganges.
Facts about Triveni Ghat
According to Hindu mythology, it is believed, that the ghat was visited by Lord Krishna when he got hurt by the arrow of Jara a hunter. The Triveni ghat is famed for the Ganga aarti performed to the chants of Vedic hymns. During pooja the leaves and Diya filled with petals are release by devotees floating on the Ganga which is a traditional ritual performed.
Bharat Mandir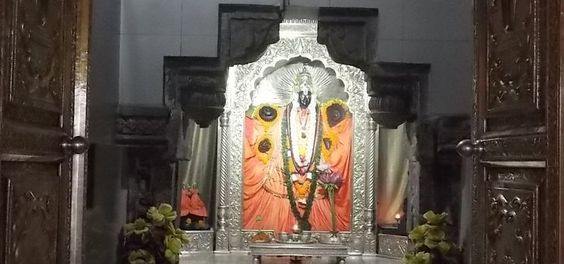 Bharat Mata Temple is an 8-floor building, each floor of which is dedicated to different knights. At the same time, the total height of this temple is said to be 180 feet. Talking about the first floor of the temple, the first floor is dedicated, to Bharat Mata.
Talking about the second floor of the temple, the second floor is known as the 'Sun Temple'. This floor is dedicated, to the knights of India, in which statues of heroes like Mahatma Gandhi, Lal Bahadur Shastri, Guru Govind Singh, Netaji Subhash Chandra Bose, Shivaji Maharaj, Rani Laxmibai, Bhagat Singh, Sukhdev, Chandrashekhar & more.
Facts about Bharat Mandir
Bharat Mata Mandir was created in 1936 by freedom fighter Babu Shiv Prasad Gupta. 'Swami Nityananda Giri Maharaj', built this temple in the year 1983. Later the temple was inaugurated by Mahatma Gandhi.
Swargashram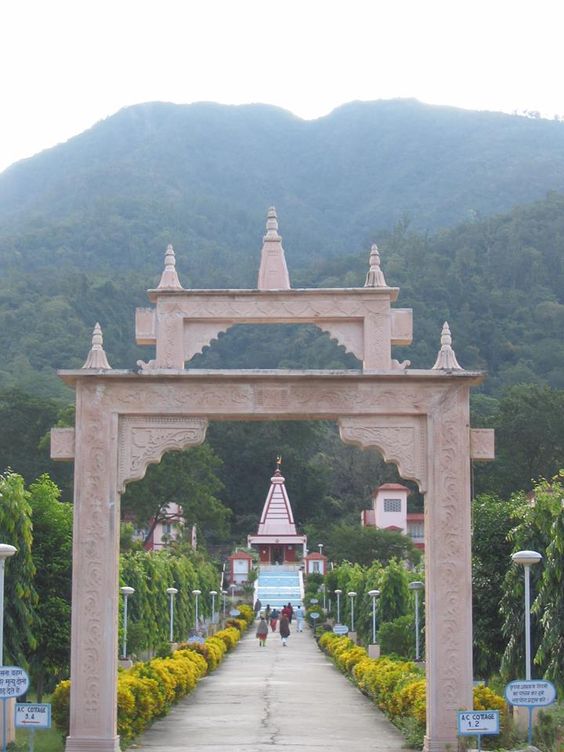 There is major Ashram, on the sides of Ganges. The Ashram is meant for peaceful meditation for the visitors & devotees. These ashrams provide courses on yoga and spiritual studies and are well-known among the tourists.
Facts about Swargashram
The Ashram was built, in the memory of Swami Vishudhanand, the saint. It is located near Ram Jhula. Several religious rituals & activities also take place there and the place is famous among tourists and the locals.
Adventure & Sports
After knowing about the ritual places to visit in rishikesh let explore the world of adventure in rishikesh.
River Rafting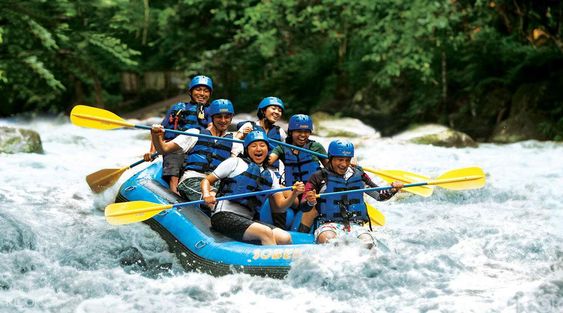 One of the best adventurous sports you must try in Rishikesh is River rafting. This adventure sport has become the best among the thrilling adventures in Rishikesh. If you are planning to roam and rafting Rishikesh on weekends or summer holidays, then you can do it on a low budget. Many companies are offering cheap packages for rafting in Rishikesh where you can enjoy rafting on a low budget.
Location: Ganges
Timings: 9:00 AM to 5:00 PM
Price: INR 1,000 onwards.
Bungee Jumping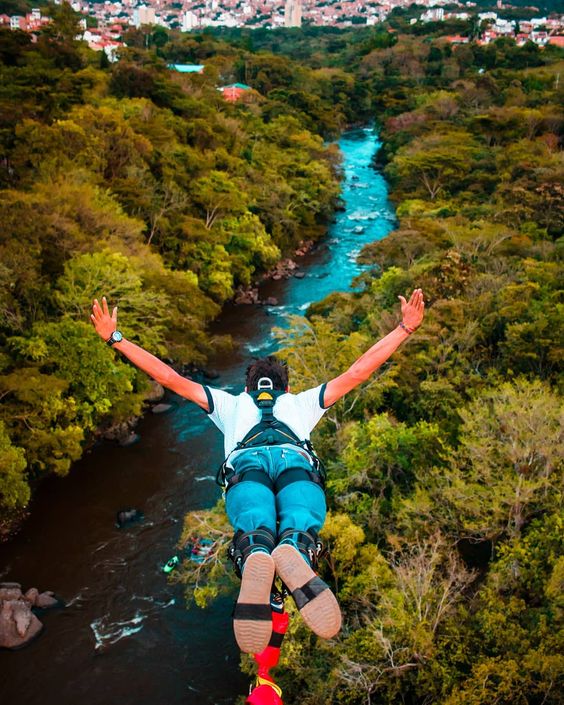 Who would not like to fly like a bird while spreading both hands? If you also want this kind of adventure, then why wait? Come to Rishikesh, Uttarakhand.
Bungee Jumping is one of the most ultimate levels of adventurous sports in Rishikesh. It has a platform for about 83 meters of height which is above the ground level. If you are looking for this extreme adventure sports, then put on your sports shoes and get ready to get an awesome, experience ever.
Flying Fox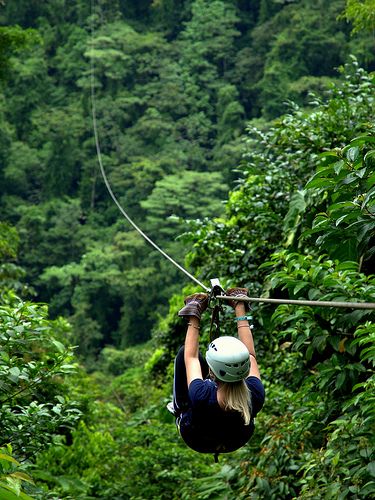 It is one of the most adventurous sports that one will ever have. Rishikesh has the longest flyer fox track. The track is approximate of about one-kilometre stretch. Talking about the packages, it differs with activities bases with the sport.
In this particular sport, the person will be tied with a belt attached with a hook to the rope and will be allowed to swing through the rope from one end to another, covering approx 1 km distance.
Trekking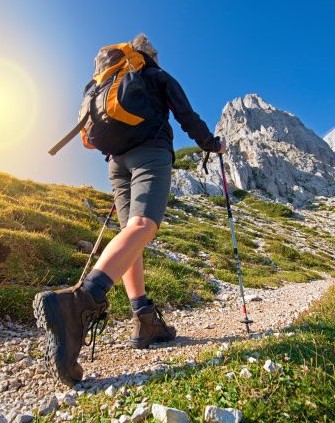 Trekking is one of the easiest and relaxing adventures in Rishikesh. There are various beautiful natural attractions that one can explore it while in Rishikesh. Chandrashila and Panch Kedar are one of the most famous treks of Rishikesh.
Paragliding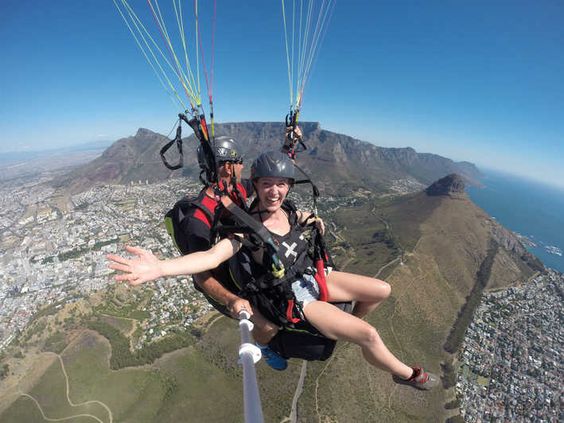 This is the time for you to open the wings of freedom & make your dream true. Fly high in the air with this throbbing adventurous sports paragliding.
Location: Hills and Himalayas
Price: INR 4,200
Rock Climbing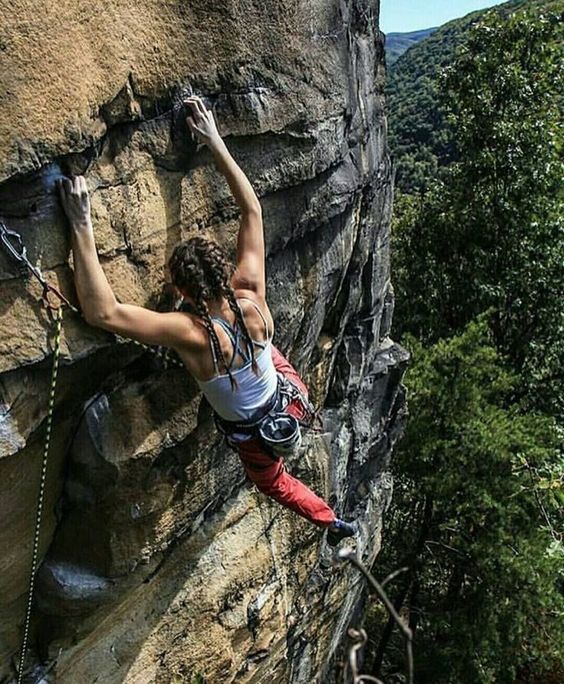 Do you love adventure? Then this is the best adventure sport you will get in Rishikesh. Rock Climbing is the most adventurous sport you will find in Rishikesh. Rishikesh is known to be the most secure, location for rock climbing.
Location: Shivalik Hills and various other points.
Timings: 9:00 Am to 5:00 PM
Price: INR 1,000 onwards.
Mountain Biking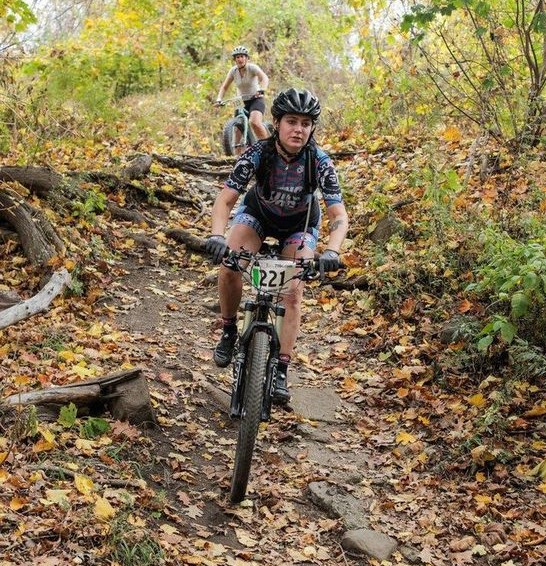 There is absolutely nothing as simply messing on bicycle rides. Rishikesh is a perfect spot for an adventurous sport like mountain biking.
Camping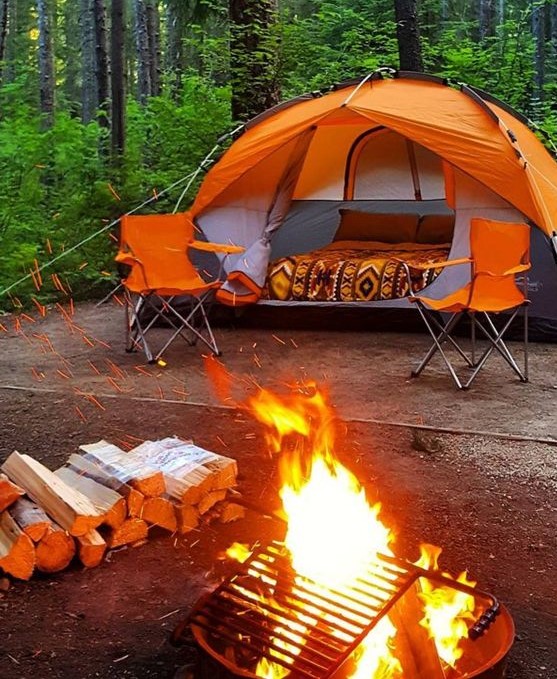 With a beautiful & natural backdrop by the river Ganges with the Himalayas in the backdrop nature flaunts. Camping is the most cherishings sport you can enjoy in Rishikesh.
Price: INR 950 onwards.
Famous Food in Rishikesh
Everyone needs delicious food after getting a part of the best places to visit at Rishikesh. Located in the plains of Uttarakhand, Rishikesh is a major, religious place for Hindus, as well as being the gateway to the Chota Char Dham Yatra. Located on the banks of the Ganges River, Rishikesh has many attractions for tourists to see and roam, ranging from the ancient temple to the Ram Jhula-Laxman Jhula.
While one of the most famous & delicious eating spots are also visited, by most of the people, travelers & tourists. Below are the top best places to have food in Rishikesh:
Chotiwala Restaurant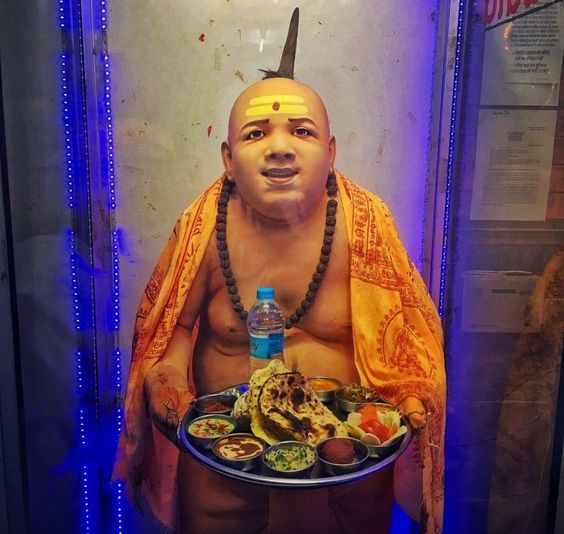 Chotiwala is one of the oldest & famous restaurants in Rishikesh. It is one of the most famous restaurants in the river Ganga since 1958. One must visit this restaurant once during a trip to Rishikesh.
Address: Swarg Ashram, Rishikesh, Uttarakhand 249304
Soul Kitchen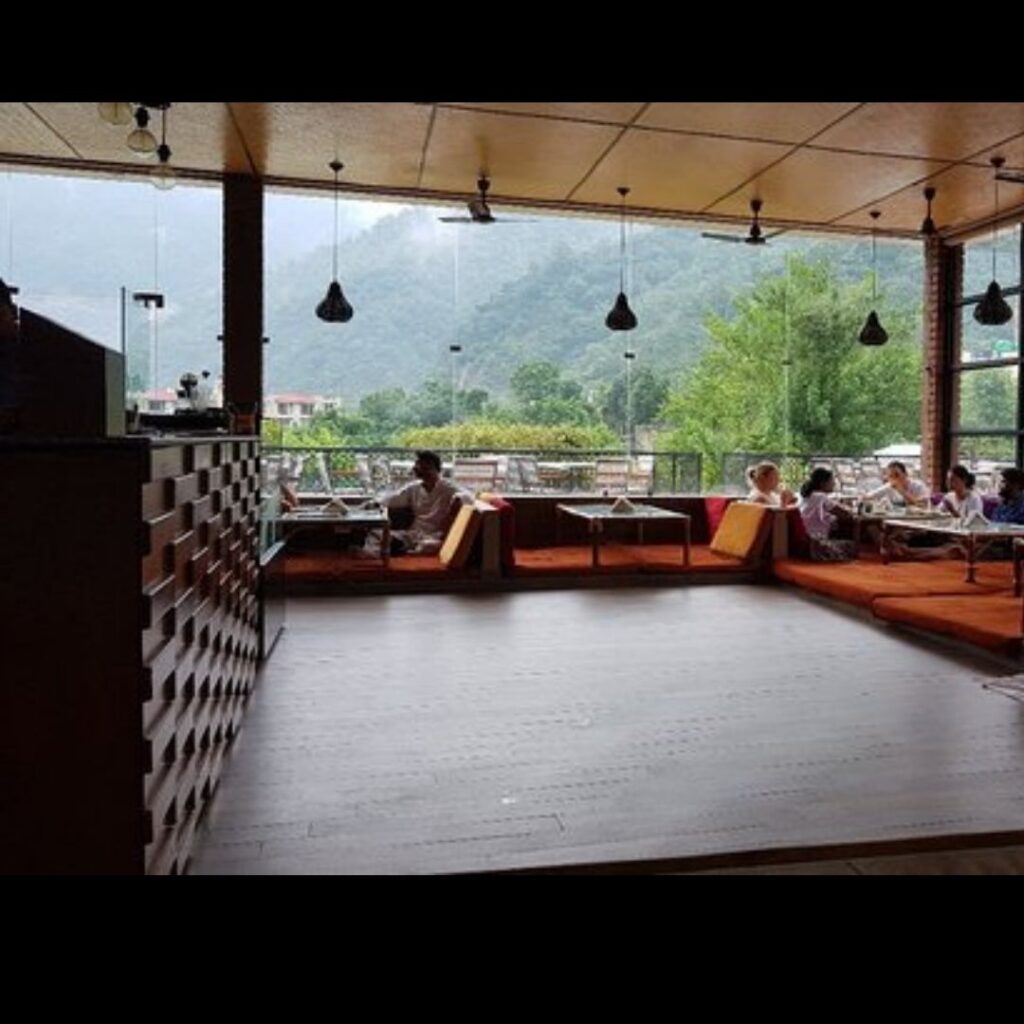 Experience delicious and nutritious vegetarian food. A vegetarian, whose mantra is "food prepared with love", this plant-based cafe is the place to dream of eating. Here you can taste things like veggie bowls, lettuce wraps, smoothies, and raw desserts. As you already know that we have dined in all the listed restaurants, so we will tell some essential dishes from there. Sprouted gram and raw tiramisu are very well prepared and we recommend these two.
Address: Ground Floor, 60s Green Hills Badrinath Road, Tapovan Sarai, Laxman Jhula, Rishikesh, Uttarakhand 249192
Little Buddha Cafe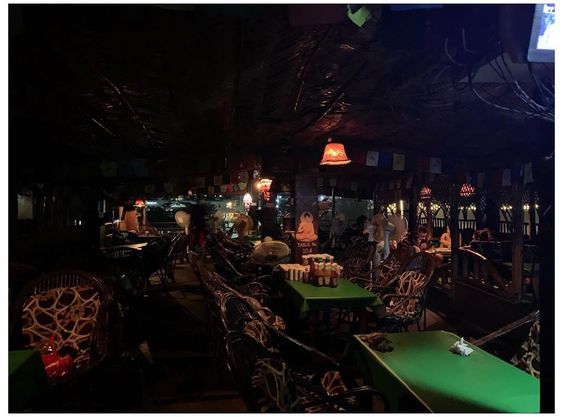 Some of the best world cuisine, all combined into a plethora of healthy vegetarian dishes. The Little Buddha Cafe offers a spectacular view of the Ganges River to all its visitors. The quiet atmosphere, good music, free wifi, and delicious food make this place an excellent choice for every meal. The atmosphere is incredible and the smell of incense adds to the authenticity of Rishikesh! The Little Buddha Cafe serves exceptional breakfast, lunch, and dinner.
Address: Laxman Jhula Rd, near Little Buddha Cafe, Laxman Jhula, Rishikesh, Uttarakhand 249302
Pyramid Cafe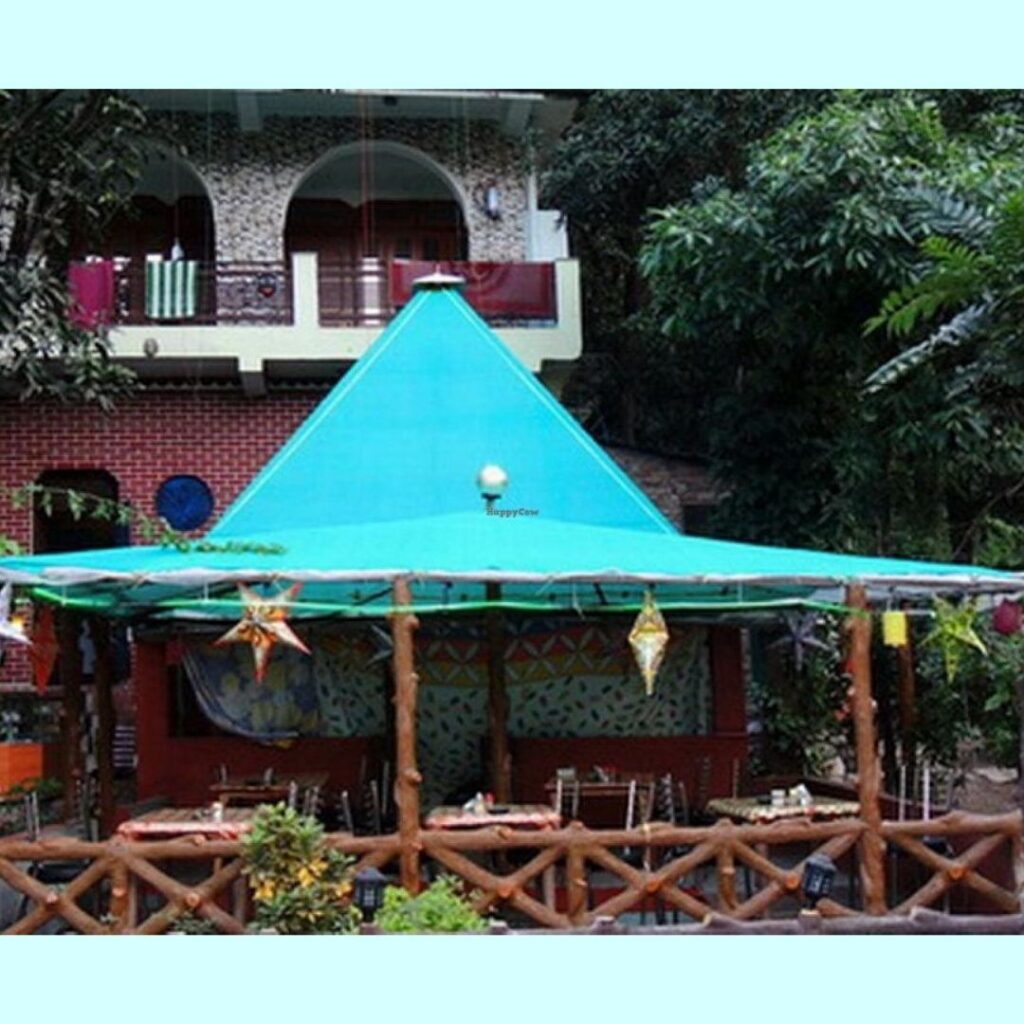 A heap of cuisine, in the name of the best vegetarian food. Pyramid Cafe offers its customers a choice of vegetarian food from European, Mexican and Indian cuisines. To reach this amazing place, you will need a trek. All this is combined, with a stunning view over the city of Rishikesh & live playing music makes the pyramid one of the best restaurants in Rishikesh.
Address: Laxman Jhula, Kirmola, Opp. Post Office Laxmanjhula, Rishikesh, Uttarakhand 249302
Traditional German Bakery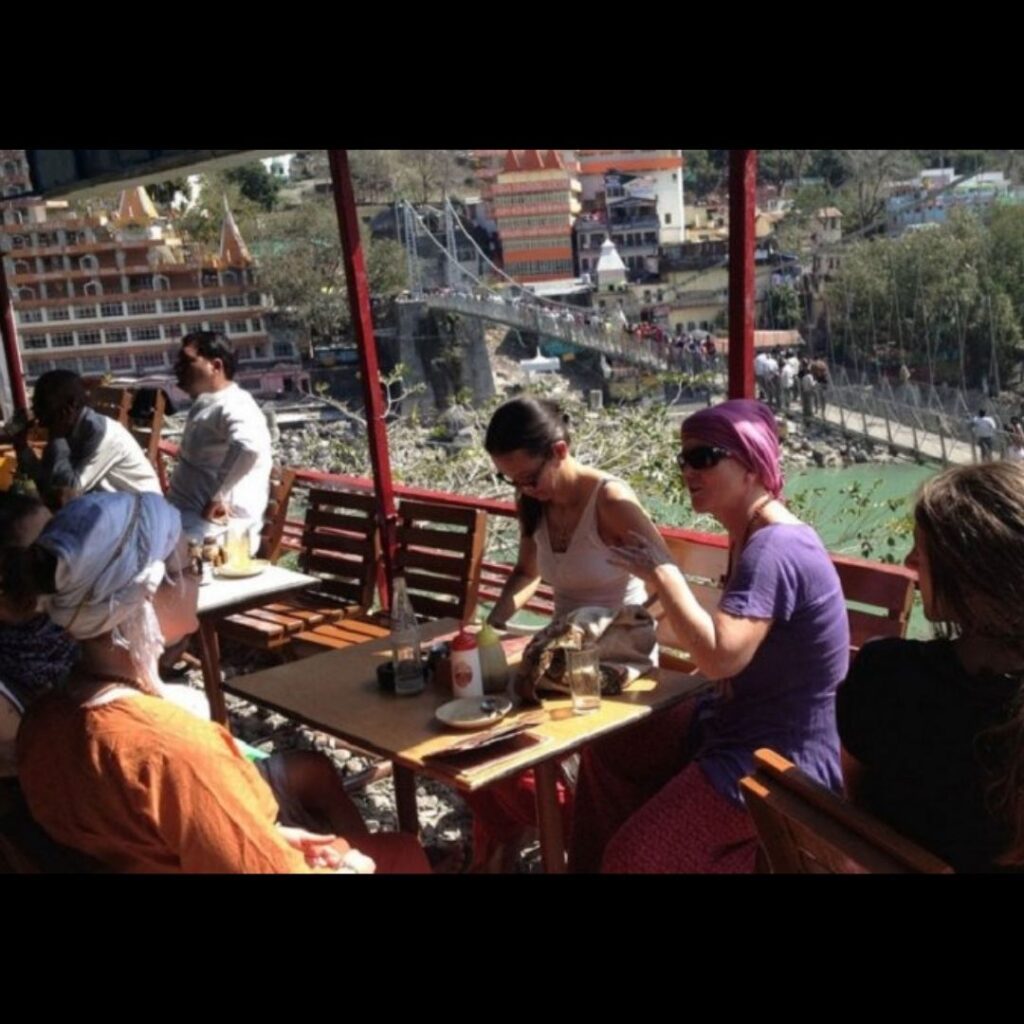 The German Bakery is located, on the main road of Laxman Jhula. It has a beautiful view of the Ganges River, Tapovan, and Laxman Jhula from the top floor of the bakery. A great area to read a book or relax if you want. The menu at this incredible place is just fantastic, it has everything for everyone except meat-eaters. A large number of vegetarian and vegan dishes are prepared, in a very creative way.
Address: Lakshman Jhula Road, near Post Office, Rishikesh, Uttarakhand 249304
Moksha Cafe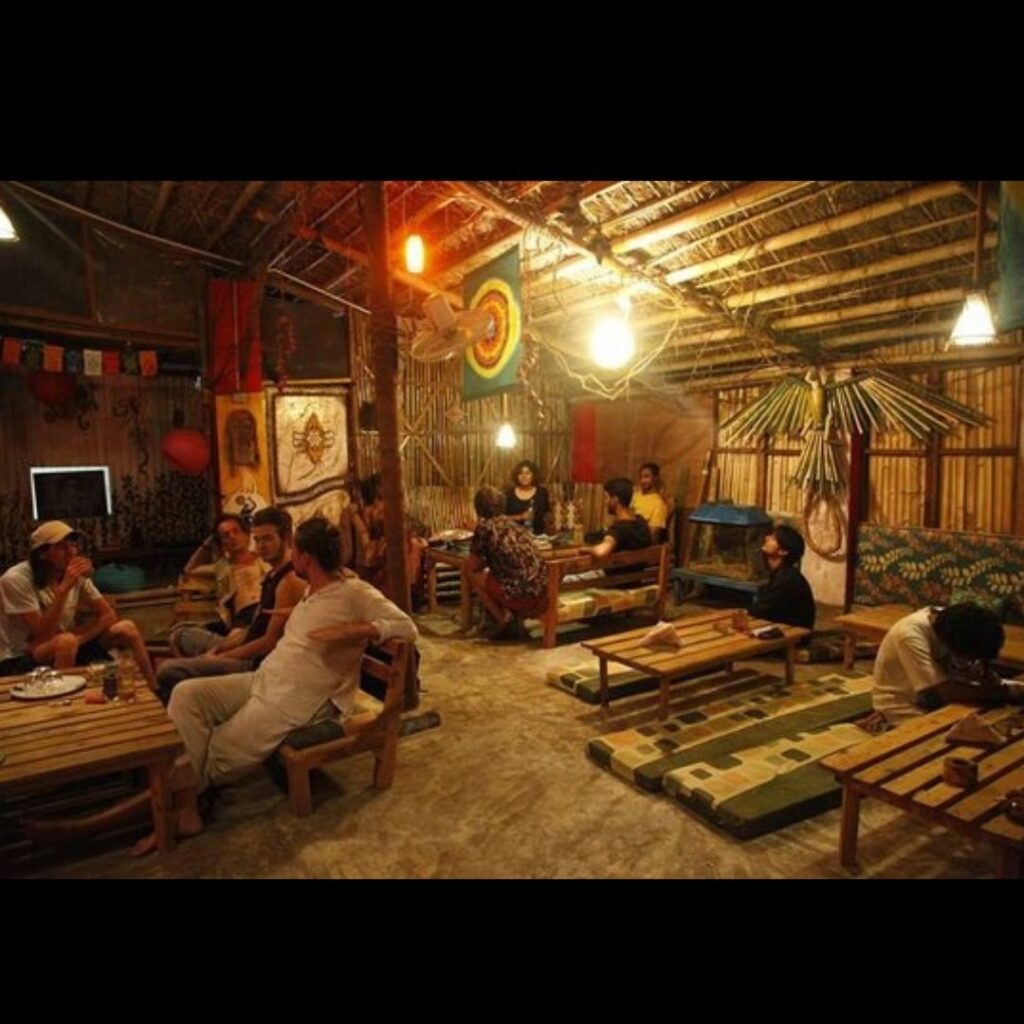 This excellent vegetarian spot can be easily found just 5 minutes walk to the right of the Laxman Jhula bridge. The atmosphere of this place is wonderful. The place feels like you are in a different world. This cafe can be a paradise for those who love socialization and don't want to see their phone laptop and whatever technological gadget they have. To do this, Moksha Cafe has Launched the "No Wi-Fi" policy, to help people connect given the things going on on social media.
Address: Opp. Govt. Hospital, Laxman Jhula, Rishikesh, Uttarakhand 249201
Meditation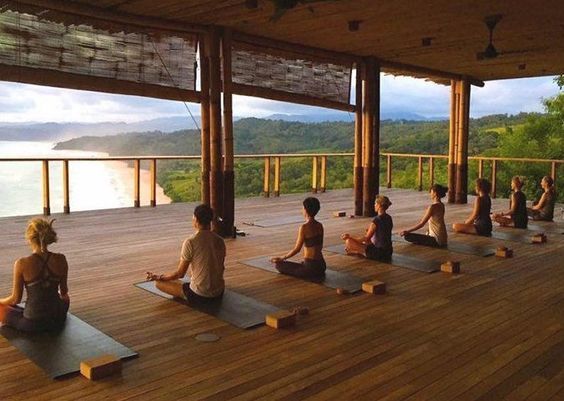 Everyone knows that Rishikesh is known as Yoga Bhoomi and if we are talking about the best places to visit at Rishikesh. It is recognized as Yoga Bhoomi, is not only a religious, place but also a famous tourist destination of North India. Rishikesh is also termed as the yoga capital of the world. This city attracts both lovers of spirituality and adventure enthusiasts. Here you will find many ashrams, yoga centers, and classes, as well as many water sports for adventure enthusiasts. That is why thousands of people come here every year.
Paramarth Niketan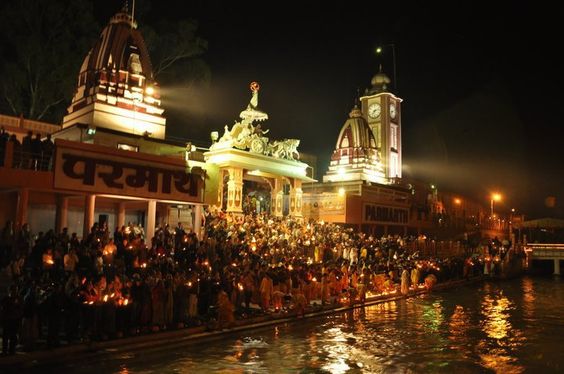 If you want spiritual happiness along with yoga, then go to this ashram established on the banks of the Ganges in 1948, where you can enjoy spiritual life with a special kind of yoga. This ashram also organizes the World Yoga festival in the month of March every year.
Shivanand Ashram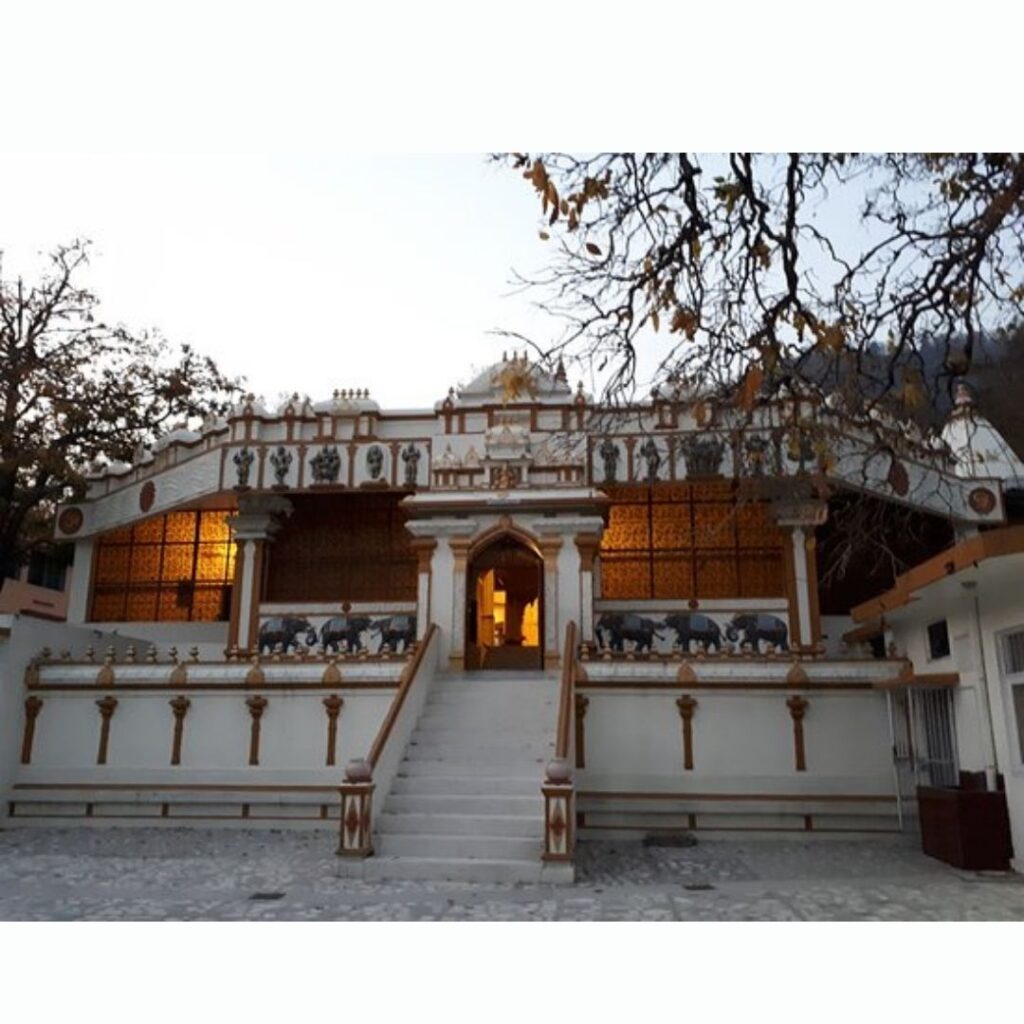 Shivanand Ashram was established by Swami Shivanand. This Aashram and yoga center is one of the major yoga centers in India. The teachings are based on the five points of yoga - asana, breathing, relaxation, meditation, and diet. Tourists can learn yoga here for free. This ashram is located near Ram Jhoola. If you want to learn yoga in this ashram, you have to apply a month in advance.
Address: Ram Jhula, Rishikesh Uttarakhand 249137
Shri Mahesh Heritage Meditation School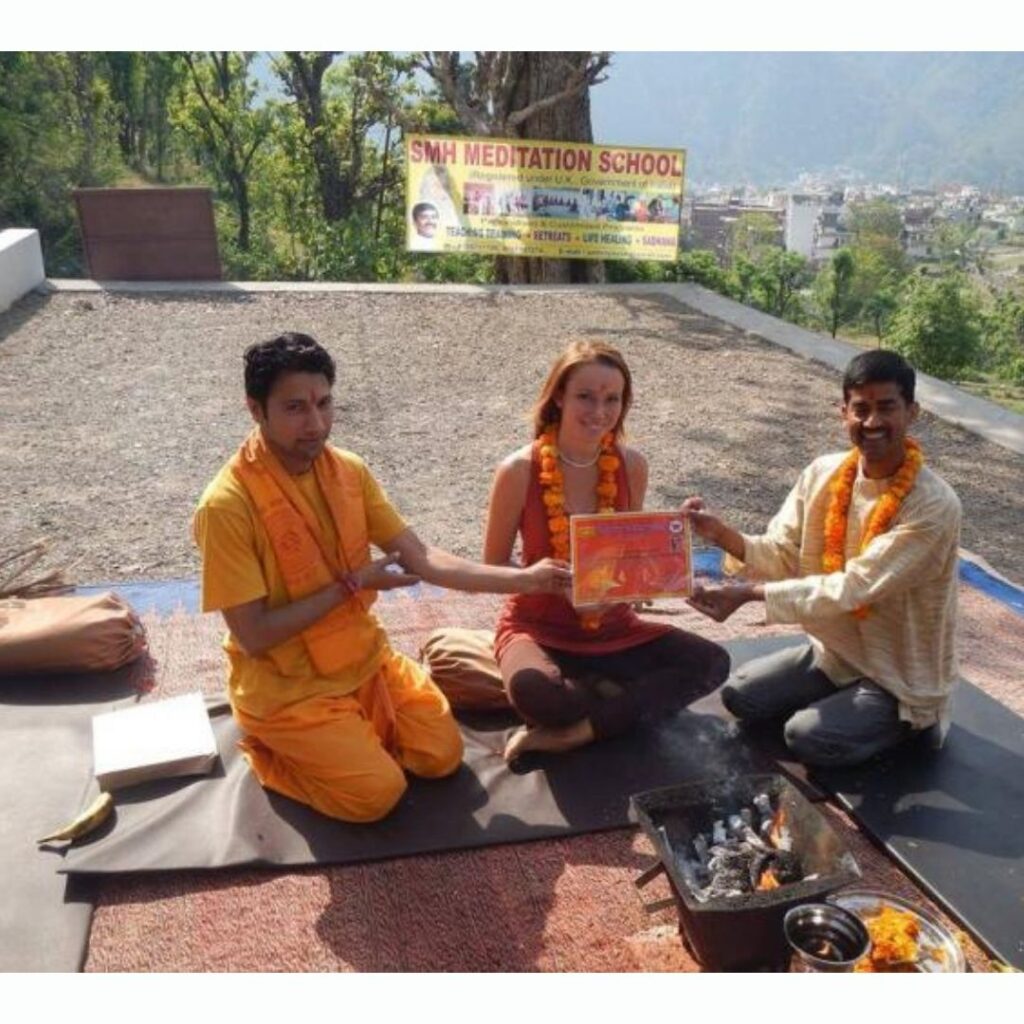 If you want to learn Yoga then Shri Mahesh Heritage Meditation School can be a good option. This school offers 300 hours meditation teacher training course. Early learners of yoga are taught to meditate. The school's approach is based on Vedic texts, and you can also learn about yoga, Ayurveda, life healing, and spiritual development here.
Address :Shri Mahesh Virasat, c / o Rishikesh Resorts, Village Ghagataini Malli, Tapovan, Rishikesh, Uttarakhand 249192
Hotels
Rishikesh has been a prolonged spiritual center. People from various countries come to visit this place. If you are looking to stay in Rishikesh then there are various options available. Hotel & resorts from basic ones to classy & luxury are easily available, in Rishikesh. Let's find out what suits your criteria.
Basic Stays
AYM Yoga Resort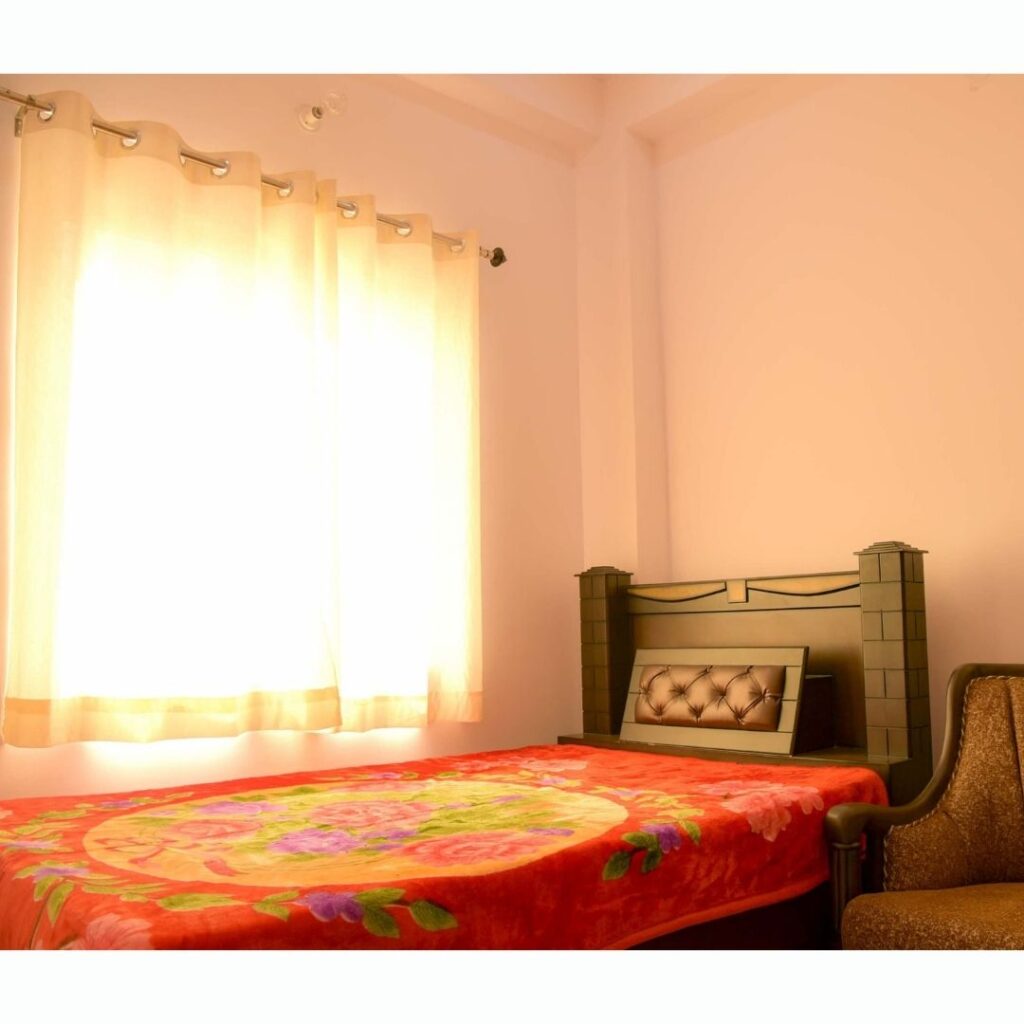 It is one of the most affordable & nice budgeted hotels. If you are looking for a 2-star resort in Rishikesh then here you go. It is located approx 1km from Ram Jhula and near to other places to visit at Rishikesh.
Hotel Policies
Check-in time is noon and the standard check-out time is 12:00 PM
Doctor on Call- Sanitizers installed-Disinfectant wipes
Address: 43/1, AYM YOGA School, BABA BALAK NATH TEMPLE, Rishikesh, Tehri Garhwal, Uttarakhand, 249192
Rishikesh Spiritual center Resort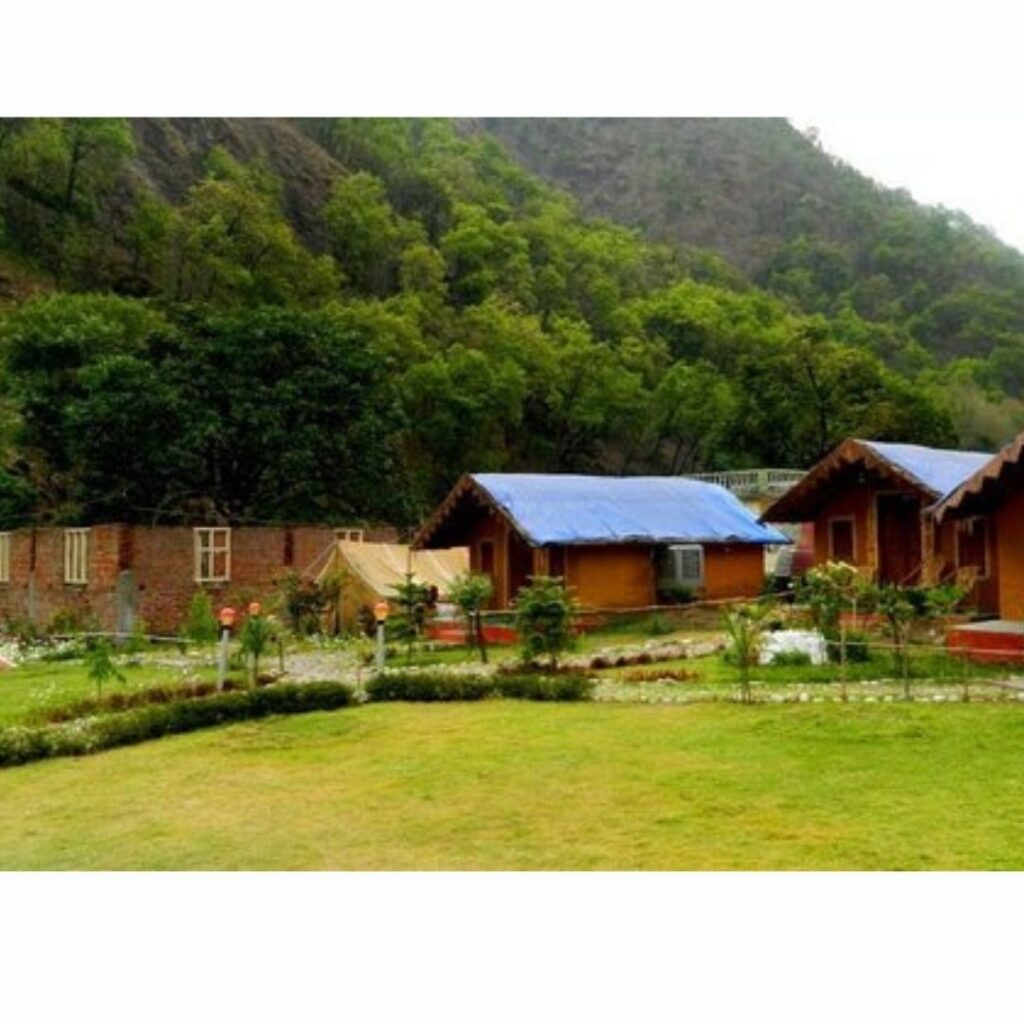 The place is designed as a boutique budget hotel for travelers, family, and friends, located in the hilly area near Laxman jhula in Rishikesh.
Hotel Policies: Check-in 2 PM Check-Out 11 AM
Address: High Bank, Tapovan, Laxman jhula area Rishikesh, Uttarakhand 249192
Standard & Luxury Stays
The Ayali Prime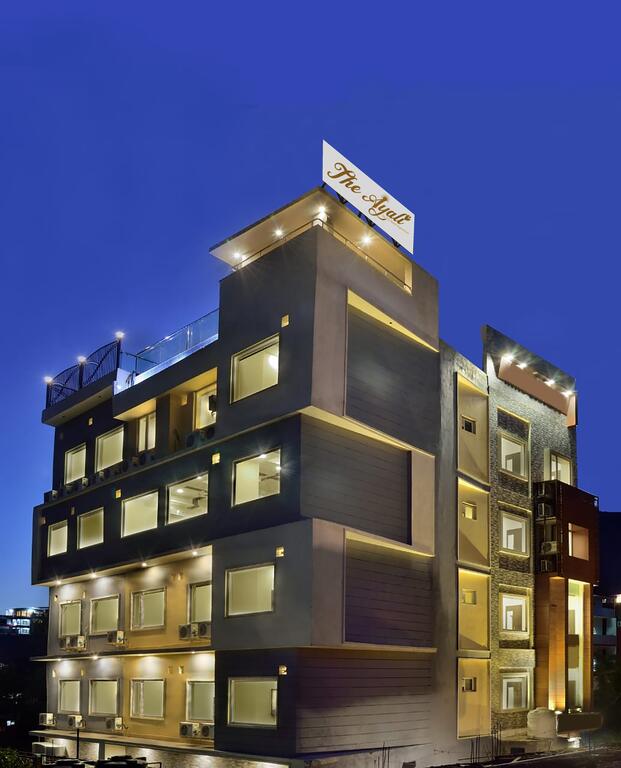 You will get a stay amid serene beauty and greenery. Indulge in the guided Yoga session with a deluxe room stay for utmost comfort. It is situated, in Tapovan, the most happening location in Rishikesh.
Hotel Policies: Check-in Time: 12:00 PM & Check-out Time: 11:00 AM
Address: Neem Beach Road, Badrinath Rd, near Aloha on the Ganges, Tapovan, Rishikesh, Uttarakhand 249192
Aloha On The Ganges
It is a 4-star leisure hotel located beside the Ganges. It has a very charming & mesmerizing view. Safety, cleanliness, regular sanitization is done, and has an amazing, staff with great hospitality.
Hotel Policies: Check-In 2 PM Check-Out 11 AM
Address: NH 58, Tapovan, Rishikesh, Uttarakhand 249192
Safety
As per safety concerns, Rishikesh is one of the safest cities in India. The violent crime like mugging, accosting largely unheard of. Encompassed by lofty Himalayan peaks, besides the Holy Ganges river, exists this charming city, which happens to be my hometown for many people also.
Tell us if this article Places to visit at Rishikesh is helpful or not, you can give suggestions by commenting below. Also, share this share it with your friends on Social media.