Places To Visit At Mussoorie The Queen of Hills
Mussoorie is popularly known as the Queen of Hills, a hill station located in the Nainital district of the state of Uttarakhand. It is a city dwelled at an altitude of 2005 meters above sea level at the foothills of the magnificent mountain Himalayas. This hill station offers striking views of the Shivalik ranges and the Doon valleys. This place is also considered the gateway to the religious centres of Yamunotri and Gangotri and many places to visit at mussoorie.
The place is covered, with beautiful mountains, lush green valleys, and the water of the rivers that makes Mussoorie the queen of the mountains. Uttarakhand's 'Mussoorie', very close to Delhi, is a beautiful place to visit on weekends. Mussoorie is located in the foothills of the Garhwal Himalayan ranges and is also considered a romantic place.
Elevation: 2,005 m
Weather: 19 C, Wind SW at 5 km/h, 43% Humidity
District: Dehradun
Population: 30,118 (2011)
Vehicle registration: UK 07, UK 09
PIN: 248179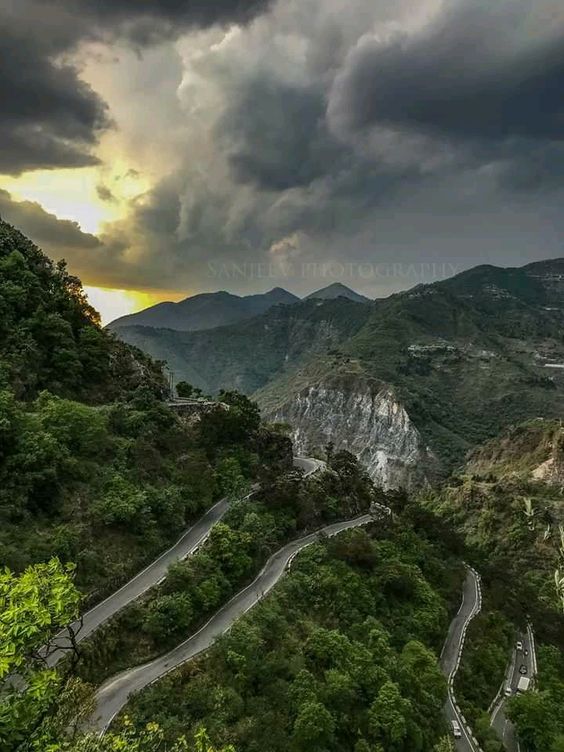 History
The name Masur is derived, from Mansuri, Mansoor is a type of shrub that was once found plenty in the region. Often it is also called Mansoori by many people. This charming hill station is popular, for the antique temples, hills, waterfalls, valleys, wildlife sanctuaries and educational institutions located here. Jwala Devi Temple, Nag Devta Temple and Bhadraj Temple are some of the famous religious places in and around Mussoorie.
Before 1823, Mussoorie used to be an isolated mountain. Mussoorie was once discovered, by a British military officer, Mr Shore; he was a resident & superintendent of Dehradun. The place was named "Mansoor", because a plant was found here, which was present in large quantities.
How to reach Mussoorie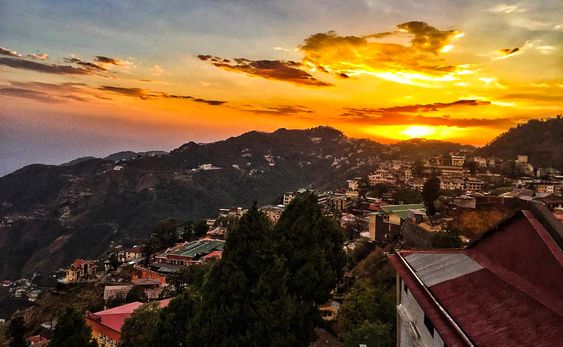 Before we know about the best places to visit at Mussoorie, let's know how to reach there. The place is easily connected to other parts of India by air, rail and road. The nearest airbase to this destination is Jolly Grant Airport, which is built-in Dehradun. The distance of this airport from Mussoorie is 60 km. The Dehradun railway station is the nearest railhead to the destination.
By Flight: Mussoorie has its railway station which is connected to major Indian cities like Delhi, Mumbai, Kotdwar and Dehradun.
By Bus: Luxury and normal buses to Rishikesh are easy, available from Dehradun, Delhi ISBT Kashmiri Gate and Meerut.
By Road: Mussoorie has well-connected roads to travel.
Best Time To Visit Mussoorie
The weather in Mussoorie mostly remains pleasant in every month of the year, which attracts a large number of tourists every year. This hill station looks beautiful in all seasons. However, the ideal time to visit Mussoorie is between March to June and September to November to get all access to the best places to visit at Mussoorie.
Tourists who are fond of watching snowfall are in abundance here in the winter. There is a lot to roam around here. If you come to visit here with your family, then you can see a lot here. In this article, today we will tell you about the places to visit in Mussoorie.
Best Places To Visit In Mussoorie
Kempty falls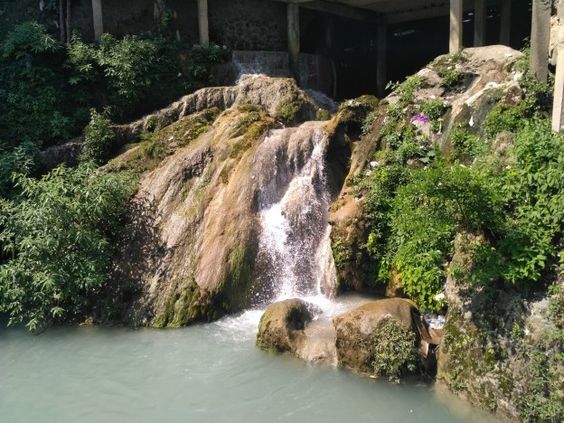 Don't go to Mussoorie and see Kempty Falls, don't do it at all. Kempty Falls makes the Mussoorie trip more memorable. Kempty Falls is a beautiful waterfall falling from a height of about 40 feet. Under the waterfall, people take a bath in the water and have fun. You can also have this fun. Here you will see a large crowd of tourists all the time. Most of the people of Dehradun come here to have fun on weekends. Therefore, there is always a crowd here.
Address: Lakhwad, Kempty, Mussoorie, Uttarakhand 248179
Landour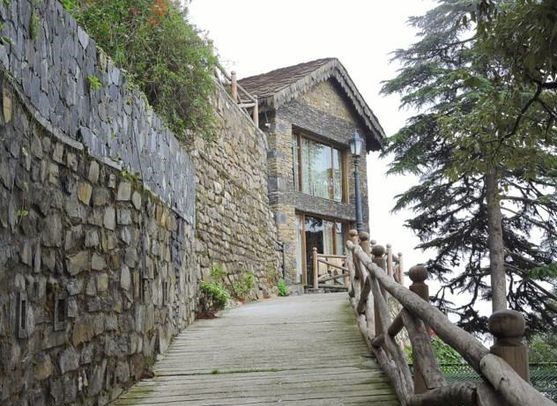 When the British ruled India, Mussoorie was the favourite place of the British. He used to spend his time at this hill station in Uttarakhand. For this reason, the culture here is still of the British era. Landour Cantonment Area is 7 km from Mussoorie. If you come here, you will get a lot of peace. You can also do shopping in Landour's market. There are some points here from where the beauty of Landor can be appreciated.
Address: Sisters Bazaar, Landour, Mussoorie, Uttarakhand 248179
Mussoorie Lake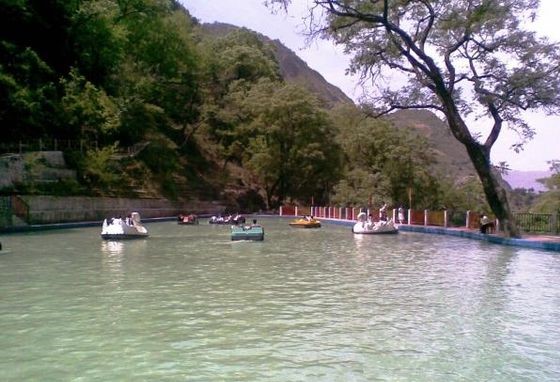 Under the Dehradun Development Authority, there is a gathering of tourists to see Mussoorie Lake. People visiting Mussoorie can also visit Mussoorie Lake. Mussoorie Lake is a tourist attraction built in the hall. When you come from Dehradun towards Mussoorie, Lake Mussoorie is 6 kilometres before reaching Mussoorie. You can see it while coming too. The lake also has boating facilities to enjoy. Here you can spend 1 to 2 hours comfortably.
Address: Lake, Mussoorie, Uttarakhand 248179
Mall Road
Mall Road of Mussoorie is quite a heaping place. There are a lot of crowds here. You can roam here in the evening and enjoy it. There are also a lot of good options to eat & shop. The corn here is so tasty. Corn stalls will be available to you on every short walk.
Address: Jhula Ghar, The Mall Road, Mussoorie, Uttarakhand 248179
Gun Hill Point, Mussoorie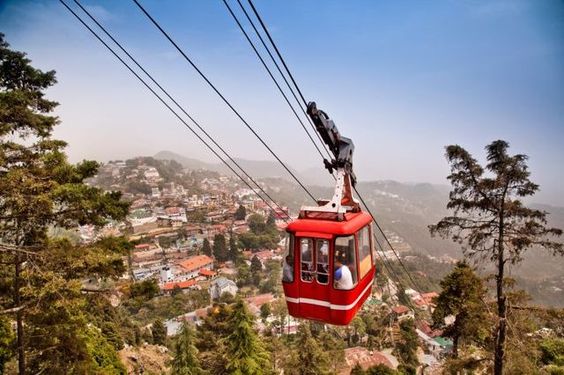 If you love places with a scenic view, then you will love this place. You can reach the top either walking or by the cable car. It's a small place where you can also get pictures clicked in different kind of attires. This place is nice for enjoying the view of the valley. One can reach there via ropeway or after 20 mins uphill trek from mall road.
There are different eating corners, local items shopping options and temples. The view is awesome, from the Mussoorie's top with another beautiful view of Himalayas ranges and doon valley.
Address: The Mall Rd, Laxmanpuri, Rajmandi, Landour, Mussoorie, Uttarakhand 248179
Clouds' End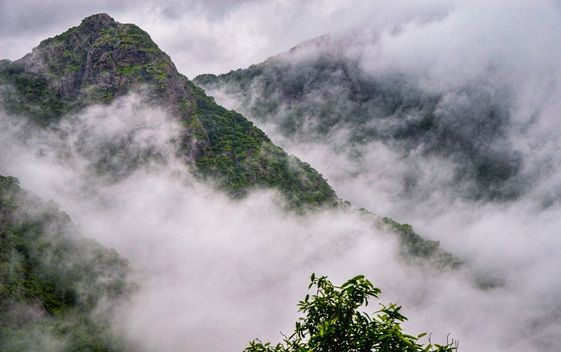 It is one of the highest points in Mussoorie. Go there by bike, not prefer a car. When you are at this place and the view and feel is just mesmerizing but yes there are no places to sit and relax. As the name says Cloud's end, this is a point or you can say an end, where the clouds start. Clouds can be seen, closely from here.
Dhanaulti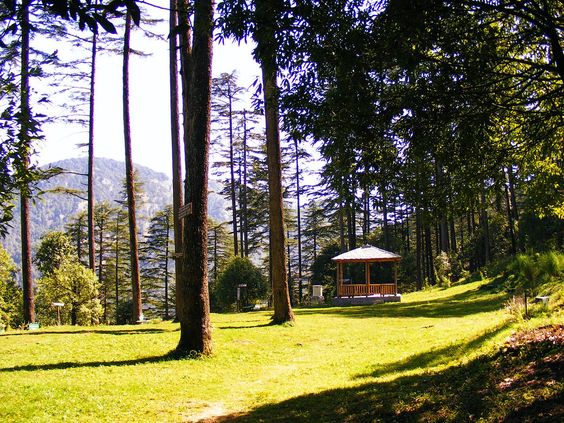 Dhanaulti is famous for snowfall, especially in winters people visit here to enjoy snowfall. This makes it an ideal tourist destination for spending holidays. This location is covered with forests of deodar, rhododendron and oak. The location is situated on the Chamba Mussoorie road. This city is located 29 km from Chamba and 24 km from Mussoorie on the Chamba Mussoorie road. Tourist rest houses, forest department rest houses, guest houses and hotels are available for stay here.
Lal Tibba
It is a must to visit the place. Beautiful nature's view 360 degrees from 7000 ft. However Binocular is not operational. And the road to go is narrow. Prefer bike or scooty instead of a car. A very beautiful scenic point near Mussoorie. There are only a few cafes but the food is very good. Try to go as early as possible because the crowd increases frequently.
Address: Lal Tibba Binoculars, Bazar Road, Landour, Mussoorie, Uttarakhand 248179
Company Garden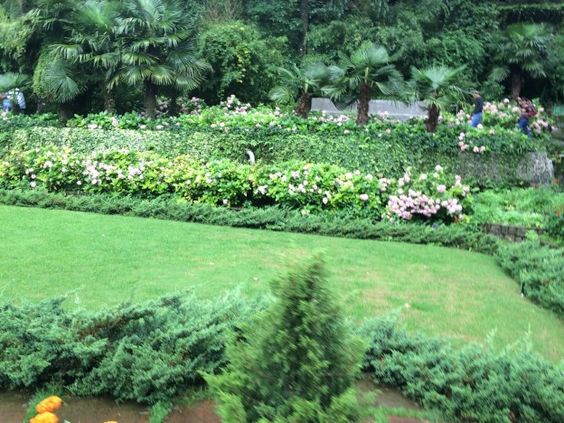 After being looked after by the Garden Welfare Association of Mussoorie, it is also known as Garden Company Bagh. This park is 3 km from the library point. It is located in the vicinity of Lal Bahadur Shastri National Academy of Administration. This place is an ideal destination for nature lovers as it has a wide variety of flowers and birds. There are 800 different types of flowers in this garden. These flowers have been planted, for selling. Famous flowers like Petunia, Dahlia, Panasci and Begonia are found here, more.
Address: Bazar Road, Landour, Mussoorie, Uttarakhand 248179
Bhatta Falls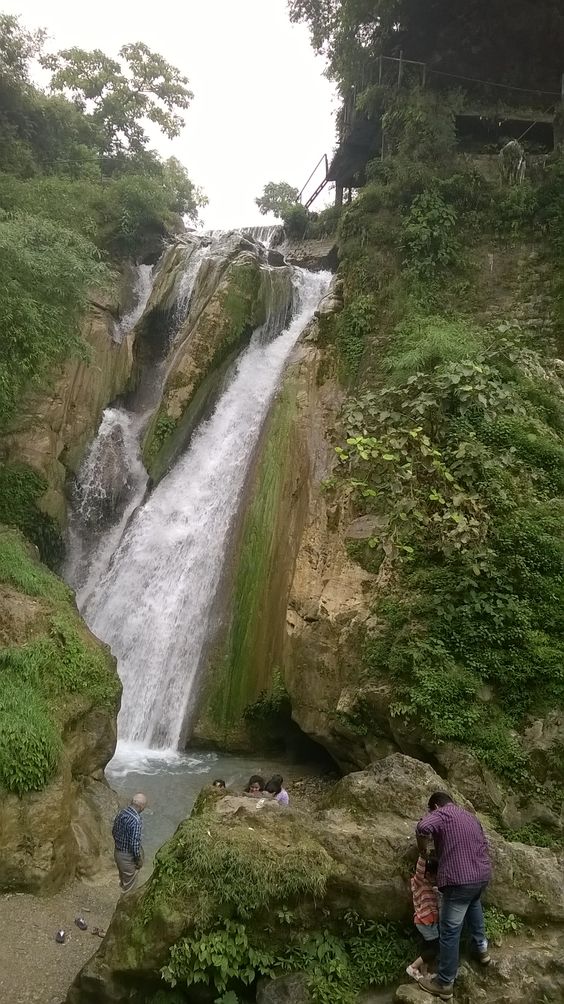 Bhatta waterfall, 7 km from Mussoorie in Bhatta village. It is located on the Mussoorie-Dehradun road. This village can be reached by bus or by hiring taxis and cars. 3 km walk from the village to Bhatta waterfall. It is an ideal picnic spot where people can also enjoy water sports activities.
Address: Bhatta Gaon, Mussoorie, Uttarakhand 248179
Jharipani Falls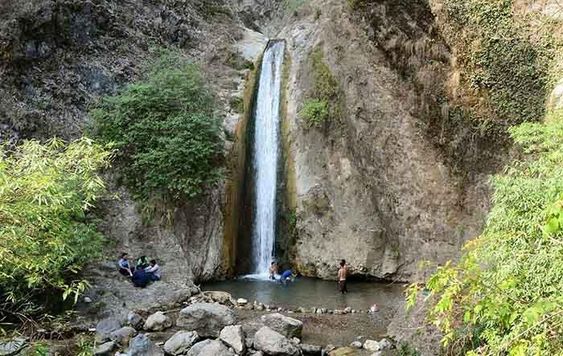 Jharipani is a famous tourist attraction which is 7 km from Mussoorie. Jharipani is a waterfall, located in a village called Jharipani. The waterfall is located, in the vicinity of the iconic boarding schools St George, Ous, Oak Grove and Weinberg. Apart from being an ideal picnic spot, this place is a great, place for nature lovers and adventurers.
There are various species of flowers, plants and shrubs from all around, the majestic Shivalik ranges from here get a magical view. The step farming field and the beautiful Doon Valley are also situated, on both sides of this waterfall. Many autorickshaws and buses are also available from Jharipani village to the waterfall.
Address: Barlow Ganj, Mussoorie, Uttarakhand 248179
Adventure & Sports You Must Not Miss In Mussorie
Apart from being famous as 'Queen of Hills', Mussoorie is also known for major, adventure & sports. As well as the place has a peaceful environment and calmness. Make your getaway to the mountains unforgettable with these adventuresome activities:
Trekking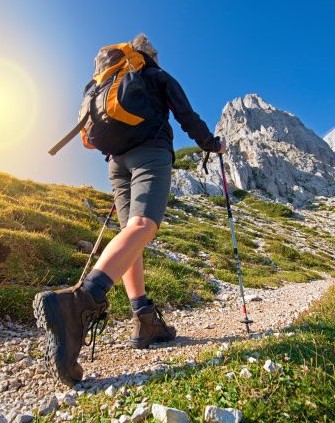 Trekking is one of the most common sports in every mountain destination. But it is the most natural & adventurous sport to have while you are at hills. In Mussoorie you can plan to climb Nag Tibba Peak, Bhadraj Temple and Forest Track, Har Ki Doon Track, Yamunotri Saptarishi Kund Track and Dodital Track. The best time for trekking is all the years except the monsoon months of June, July, August, and early September.
Location: Bhadraj temple and forest trek, Har ki dun trek
Timings: 8.00 AM-3.00 AM
Price: INR 300/ per person.
Rock Climbing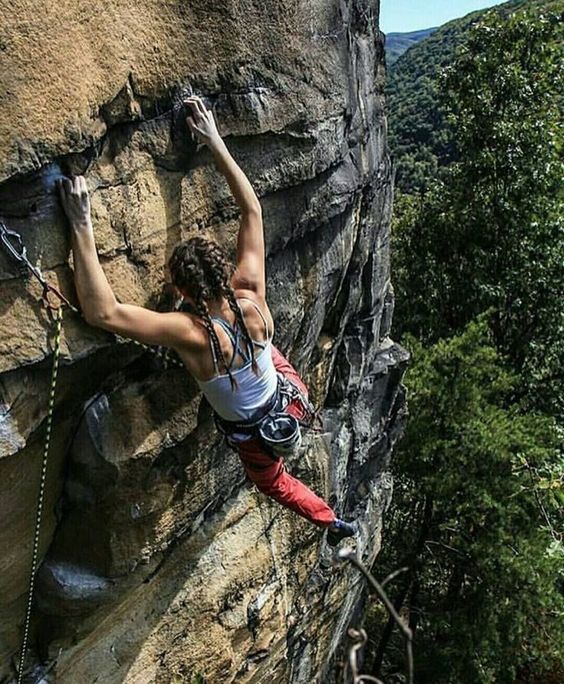 One of the best things to do in Mussoorie is Rock Climbing Its is one of the most adventurous activities of all times, you are sure to get an adrenaline rush.
Location: Dhanaulti, Mussoorie
Timings: 8.00 AM-3.00 AM
Price: INR 600/ per person.
Paragliding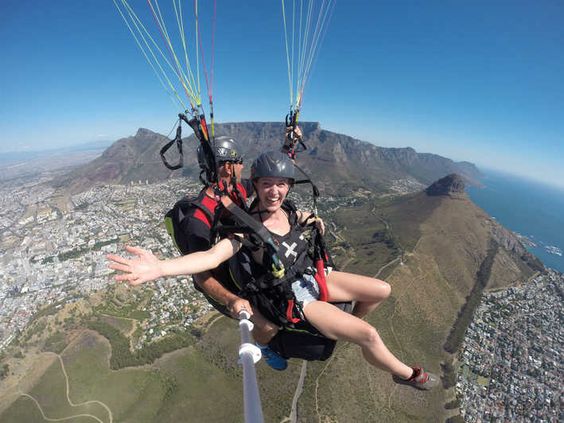 Enjoy the admiring beauty & natural activities in Mussoorie. If you love adventures & sports then Mussoorie is the best location to take a paragliding experience. Flying up high will give you an awesome experience, full of thrill & adventure. It will cost you around 10,000.
Location: Mussoorie Lake, Dhobi Ghat, Mussoorie, Uttarakhand 248179, India
Timings: 10.00 AM-6.00 PM.
Price: INR 3500/ per person duration 10mins, 5 Km. Height is about 4000 mt.
Sky Walk or Valley Crossing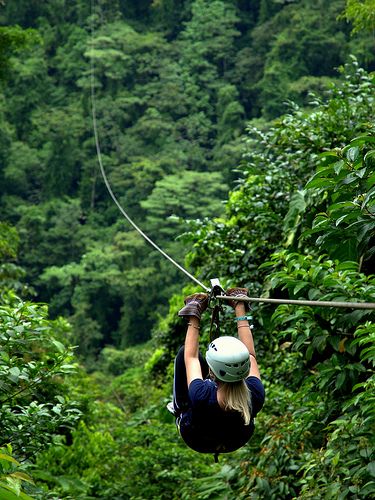 It is one of the most adventurous sports that one will ever have. The track is approximate 240ft and height of 60 ft. Talking about the packages, it differs with activities while normally starts at 500.
In this particular sport, the person will be tied with a belt attached with a hook to the rope and will be allowed to swing through the rope from one end to another, covering approx 1 km distance.
Location: Dhanaulti, Mussoorie.
Timings: 8.30 AM-3.30 PM
Price: INR 500 per person at a length of 240ft and height of 60 ft.
Mountain Biking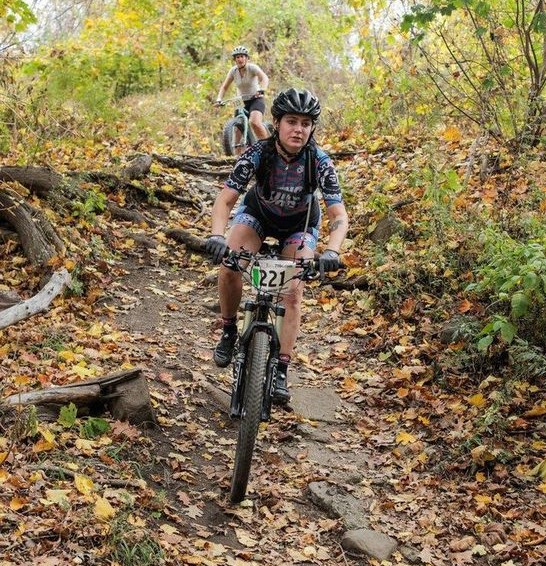 Mountain biking is another best sport to have in Mussoorie. Riding bicycle around the hills & natural valley will surely give an awesome experience ever especially if you are going in a group of friends. Well, Dhanaulti is known to be one of the best spots for adventures.
Location: Dhanaulti, Mussoorie
Price: INR 3,500/ for 1 night and 2 days.
River Rafting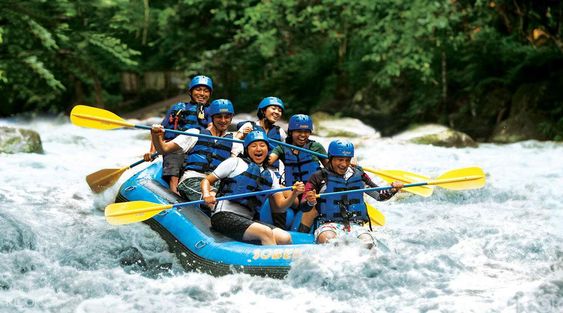 River Rafting is another sport you can enjoy in Mussoorie. It will give you such an amazing experience, as natural dense forests, beautiful trees and mountain will add beauty to your adventure. You can do rafting for half a day from Barkot to Lakhmandal and Data to Yamuna Bridge.
Location: Barkot to Lakhamandal, near Mussoorie.
Timings: 10.00AM-3.00AM
Price: It mainly depends upon the distance you are travelling.
Camping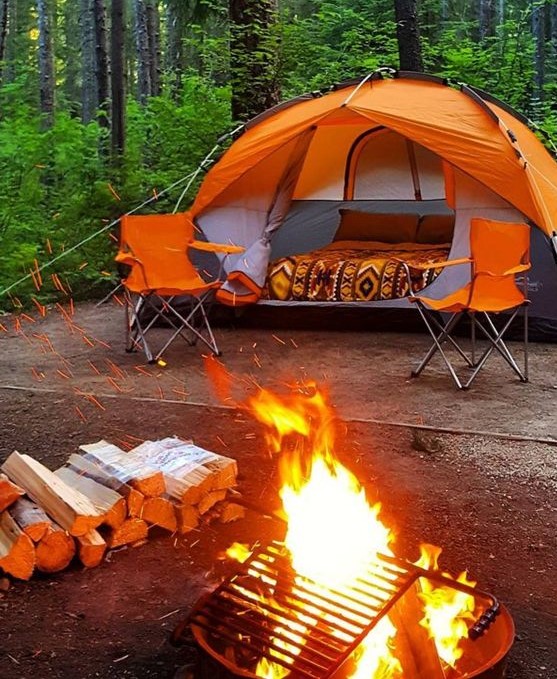 Mussoorie is famous for its dense & thick forest atmosphere. The queen of hills is a spectacular place for camping.
Location: Dhanaulti, Mussoorie.
Price: Bamboo tents INR 1600/ per person and Deluxe tents INR 1200 / per person.
Best Food Eateries You Must Visit In Mussoorie
Located in the hills of Uttarakhand, apart from its natural beauty, Mussoorie is plenty more to do with. There are several locations where you can fill your tummy and calm your taste buds with some delicious foods available there.
Laal Tibba(Red dunes)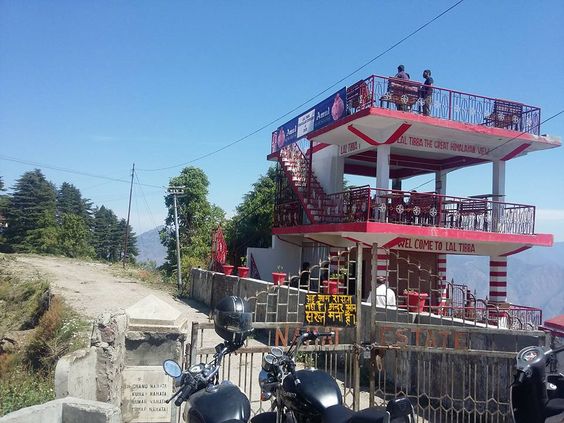 One of the most well-known cafes of Mussoorie is the red dune. To get here, you have to trek a kilometre. Throughout this trek, you will see pretty beautiful views. Red dunes or you can say Laal Tibba is an old-fashioned cafe. Here you will reach the highest point of this area. You can order anything to eat while sitting on the top of the cafe and enjoy a mouth-watering lunch, dinner snack with beautiful views under the open sky.
Location: Lal Tibba Binoculars, Bazar Road, Landour, Mussoorie, Uttarakhand 248179
Ratings: 4/5
Cuisines Served:
Cost For Two: INR. 500 approx.
The Tavern Restaurant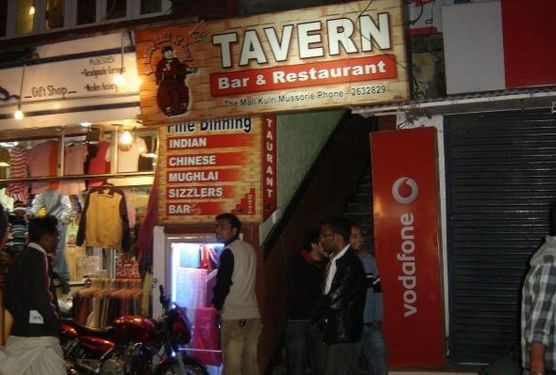 If you are looking for a continental taste, then the Tavern restaurant has a vast food menu that involves Chinese, Thai, Italian, and continental food. The reviews of the restaurant are genuinely good.
Location: Picture Palace, Kulri, Mall Road
Ratings: 4.3/5
Cuisines Served North Indian, Chinese, Italian, and Continental
Cost For Two: INR. 1500 approx.
Domas Inn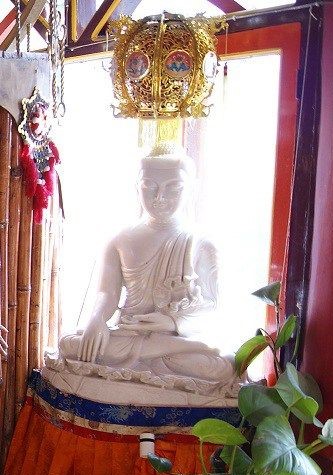 This is a restaurant full of Tibetian cuisine. It is one of the best restaurants in Mussoorie. It has a calm & peaceful atmosphere where one can relax and enjoy the various cuisines of Tibet.
Location: Ivy Cottage, Landour Cantt, Mussoorie
Ratings: 4/5
Cuisines Served Tibetan, Chinese
Cost For Two: INR.500
Emily Rokeby Manor
The restaurant was built in 1840. The restaurant has an old charm & vibes of vintage & classy atmosphere. The vintage look of this restaurant gives complements to its surroundings and make it a great place.
Location: Rajmandi, Landour Cantt, Dehradun, Mussoorie, Uttarakhand
Ratings: 4.6/5
Cuisines Served North Indian
Cost For Two: INR.1500
Kalsang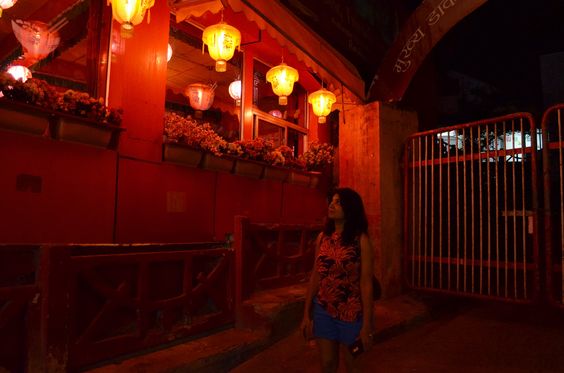 Its is a little eatery located in Mountain hills, Mussoorie. It serves delicious Tibetian food & snacks. The atmosphere & surrounding give you a rustic vibe of Tibet.
Location: Mall Road, Mussoorie
Ratings: 4/5
Cuisines Served Chinese, Thai, and Tibetan
Cost For Two: INR. 1000 approx.
Best Hotels To Stay While In Mussoorie
Basic Stays
Hotel Omkar
Hotel Omkar can be reached, by Jolly Grant Airport and Dehradun Railway Station which are the nearest means of transportation to the hotel. The market place is nearby & easy accessible while enjoying the charms of the mountain surroundings.
Address: Spring Road, Libary Chowk, Mussoorie
Prices start at INR. 600 approx.
Zostel Mussoorie
Zostel Mussoorie is a nice & budgetable hotels you will find in Mussoorie. The common areas consist of a bonfire area, a veranda decorated with benches for the hill-view, and a vintage room with a wooden swing board, a tennis table, and board games. The hostel falls further on the way from Mussoorie to Kempty Falls, 46 km from Dehradun & 11 km from the Mall Road of Mussoorie.
Address: Bangalow Ki Kandi Village Road (via Kempty Mussoorie Road), Mussoorie, Uttarakhand
Prices start at INR. 900 approx.
Luxury Stays
JW Marriott Mussoorie Walnut Grove Resort & Spa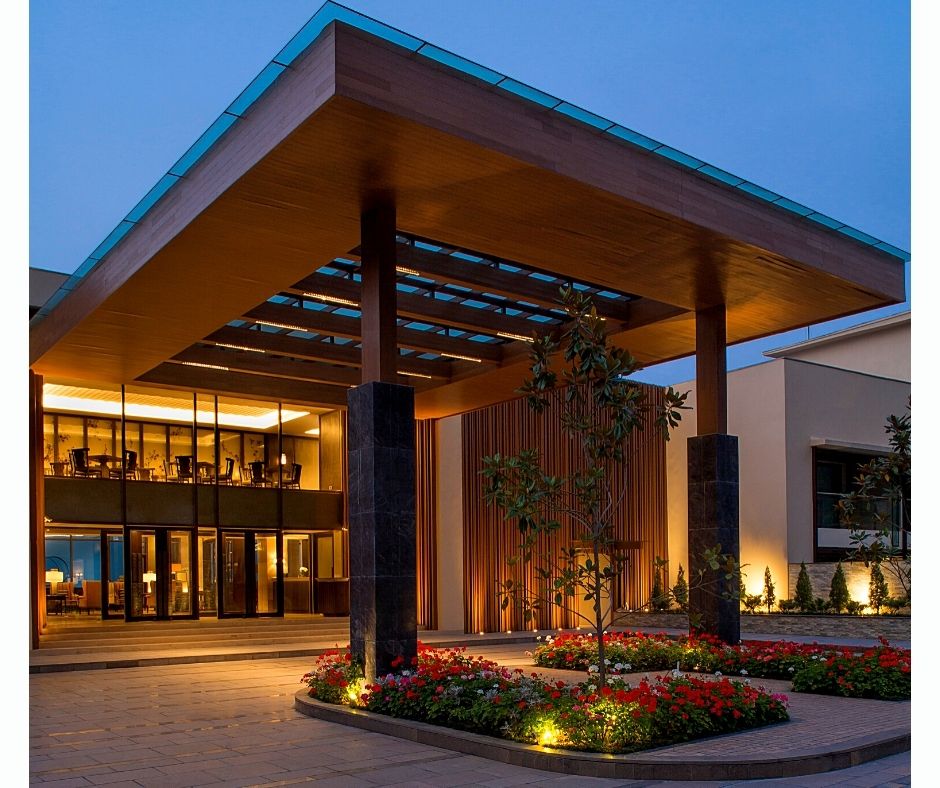 With a scenic view of the mighty mountains, the hotel offers a soothing classy ambience. It is a 5-star resort & it feels that way too. It's spread in a huge area, away from the hustle-bustle of the city. Here you will have a ravishing, view and it also offers trekking, games, food, service & more experience that you will remember.
Address: Kempty Fall Road Village - Siya, Mussoorie 248179 India
Prices start at INR. 18,000 approx.
The Savoy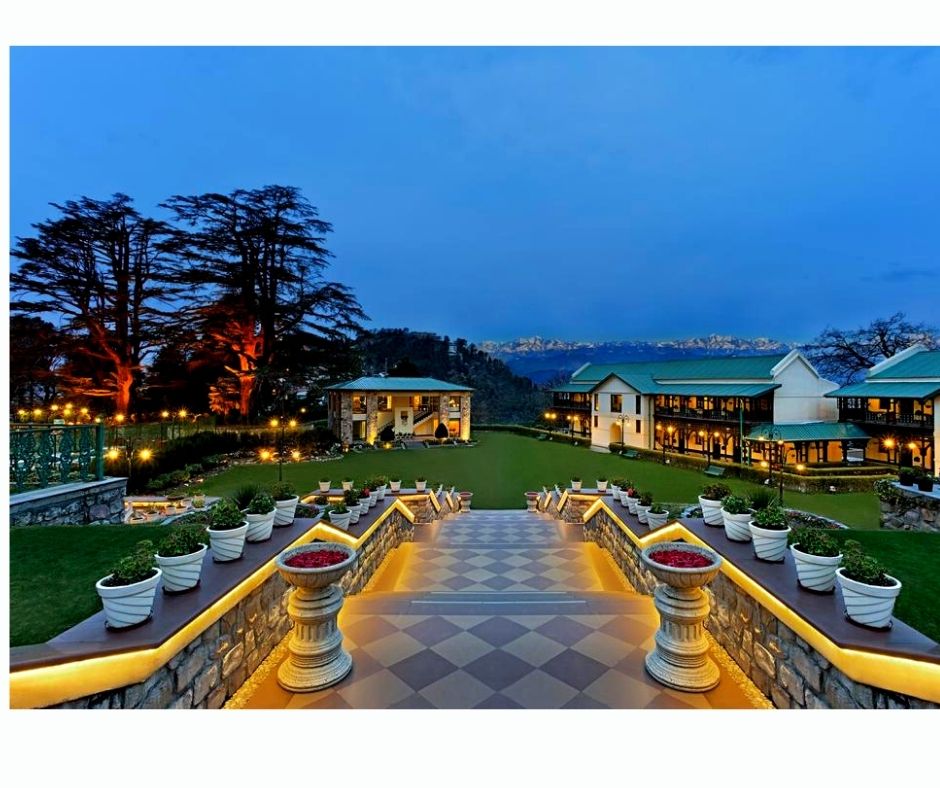 This is a five-star superb, hotel which has a Gothic-Style county house theme. It is 2km away from Company Garden, Mussoorie. This hotel is one of the best luxurious hotels in Mussoorie. This has a bonfire, a great restaurant, awesome, ambience and views Breakfast and parking are complimentary. Room service is available 24/7.
Address: Library Bazar, Gandhi Chowk, Mussoorie, Uttarakhand 248179
Prices start at INR. 13000 approx.
Tell us if this article places to visit at mussoorie is helpful or not, you can give suggestions by commenting below. Also, share this share it with your friends on Social media.