"Pink Collar Professionals: The digital women of India"- Pooja Goel
The crazy tales brings to you the inspiring story of one determined woman, Pooja Goel, she is a strong-minded & passionate woman and an intense believer of never giving up! We interviewed her to share her incredible journey of becoming an entrepreneur. We truly believe that she is a fighter and was determined to rise. Out of the 101 Inspiring Stories, here is Pooja Goel, story Lets see how she is shaping her dreams and how it can inspire others to follow their heart.
When the crazy tales asked about how she describes herself, she says, I am a friendly, cheerful, and vision-oriented person.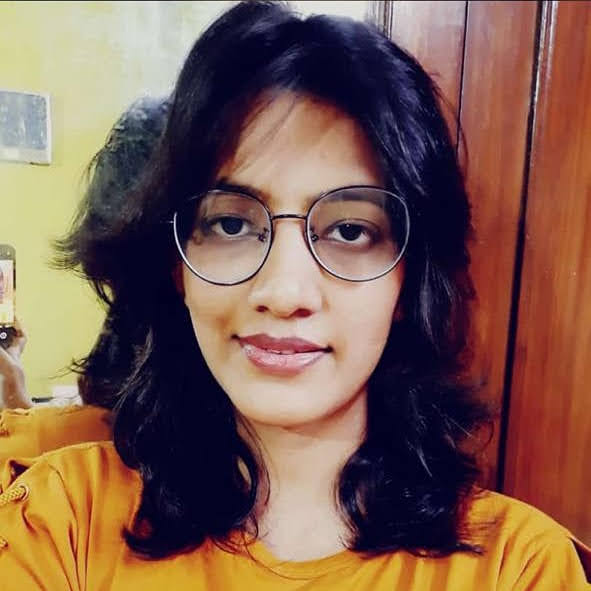 Talking about her childhood memories, she said I remember When I was in 8th standard, my father used to ask me to teach the children for free who lived nearby and those children who used to work for my fathers business. It continued till my 12th class, I always used to give free tuitions every week to these students of 1-2 grades lower than me.
My father used to tell me: even if you teach someone for free, you are getting a lot in terms of experience and learning This memory is impaled within me and I always enjoy the art of sharing my knowledge and experience with others and I strongly believe in continuous learning.
She considers herself blessed for having a very supportive family. She says I have a great family who motivated me at each stage of my life. My father has played a strong role in working really hard for me. It is not that, he has given me everything or every permission which I ask for, but he has always asked me why I want to do engineering or MBA? And if I gave a strong enough answer with a commitment to do it with full heart, he then never stopped me. Now, I realize this that he used to check my conviction for things which helped me to realize what all things I want in life.
Talking about the entrepreneurial journey, Pooja Goel says, I have been honoured by Late Ex Delhi CM Mrs Sheila Dixit for being Girls Topper among all Government schools in 10th standard in 2008. After my schooling from Rajkiya Pratibha Vikas Vidyalaya, I completed my Engineering from IP University Delhi. Immediately, I joined the industry and worked with Infosys Limited and Edgeverve Systems for around 3 years. That is time I developed an interest in business and startup ecosystem.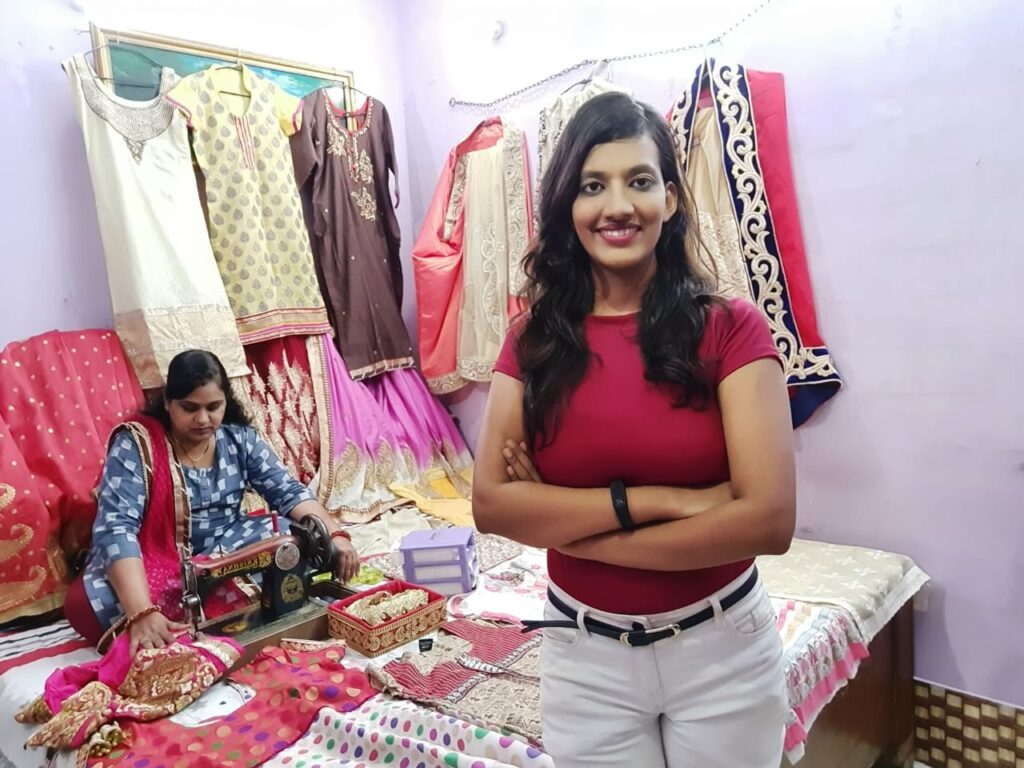 I have done my MBA from IMT Ghaziabad and was awarded Beta Gamma Sigma award, an honour given to top 15% batch of business schools. I started Pink Collar Professionals as a social entrepreneurship initiative where we help women-led small businesses to go digital. The journey so far has been so exciting and learning new experience. We have been featured by various top Media: Forbes India, Open Magazine, YourStory and many others.
When asked about how her life has treated her, she said well, personally, I believe, life doesnt treat us, rather we treat our life. I would say, like most of the people out there, I have experienced mixed flavours of life include sadness and happiness. But at the end of life is all about growing and keep ongoing. So, far this has been a great learning period for me, I see that during all these years I have acquired a lot of knowledge from formal education and now is the time when I start giving back to society and learn from experiences. Pink Collar Professionals is a venture, the direction to help women-led businesses to go digital.
One of her future wishes is that 'she would like Pink Collar Professionals to grow as a mindset when the number of women in the CXO level will reach an ideal number, that would be a true success for her. She said "this is my immediate future plan to build Pink Collar Professionals as a normal term which everyone knows and can relate with it. "
Apart from this, we question her about her movies and vacations; she quickly mentions There are many favourite movies and is difficult to select one, it depends on various factors. But I would say Pursuit of Happyness is one of my favourite movies, whenever I feel low or tired with work, I tend to watch this movie which somehow motivates me and generates a lot of positivity in me. It tells me that, there is no end goal as such which is defined, it is the journey which makes us happy or sad. It all depends on us that how we look at our journey."
Its not a place which matters to me, Its the people whom I make any place worth going & living for me I really enjoy a lot of company of family and close friends. Then it merely matters to me if I am going to a roadside tea-stall or to Shimla. Maybe, that is the reason that from the last 9 months, I am at home and avoided going out for any trip/retro. And even though I enjoy and feel great almost every day, maybe I am getting a very good quality time with family which matters a lot. "
When we ask her to give any advice to the youth, she replied" It is very premature for me to give any advice, as I am also in the learning phase. But I would say from my experience that Overcome your own barriers and self doubts. Barriers set by us the hardest to break, rest all can be figured out from our commitment and conviction, but if we are not able to overcome our own doubts, we will never be able to do it. Until unless we prove it to ourselves that we can do it, we cant prove it to others."
Finally talking to the crazy tales, she tells about her moto of life, she says 'It is very hard to define motto of life. I would say, I am still in the looking and exploring phase that what is the real motto of our lives. But, one thing which I really want to achieve through Pink Collar Professionals is to see an ecosystem where we reach to an ideal number of women entrepreneurs or women in business.'
Life is different for every individual and I really dont believe in comparing it in any way. But, yes I cant deny that there are few issues in society which create added hurdles for women in life, but again the society is also from us only. So, If we truly believe in ourselves, we will enjoy our lives and will do good.
Friends have always played a very important aspect of my life. In my childhood, from sharing their lunchbox with me to be a great support system whenever I feel low in my life, friends have been a great support. I am really thankful and grateful for the kind of people/friends I have been surrounded with. It helped me having faith in the goodness of society. When I visit new places, I meet new people and end up making one or two new friends there and thats the beauty of friendship for me, It is not a relation predefined, it is something we chose. "
How do you like the story of Pooja Goel? Do let us know in the comments below. Give us a review of this story and do subscribe to us for more stories. Also, share this post with your friends on social media.