Perfect Fruit And Vegetable Juices For Your Perfect Beautiful Skin
When you first start caring about your skin and body, you will have a lot of questions about where to begin, what exercises to do, and most importantly, what to include in your everyday diet to help you achieve radiant, healthy skin. A balanced diet is the foundation of a decent skincare routine. A balanced and nutritious diet can include a variety of natural foods such as fruits and vegetables. Fruits and vegetables have many advantages for our skin, ranging from hydration to antioxidants and much more.
Here's a list of juices that will help you achieve flawless skin.
Remember the adage, "Beauty is found inside!" ? What your body needs here is a rigorous internal cleanse, in addition to your daily skincare routine the solution is fresh fruits and vegetable juices for skin health. When it comes to achieving healthy and glowing skin, juices are your great buddies. They can take the place of all of the world's most expensive creams to give you a naturally perfect appearance.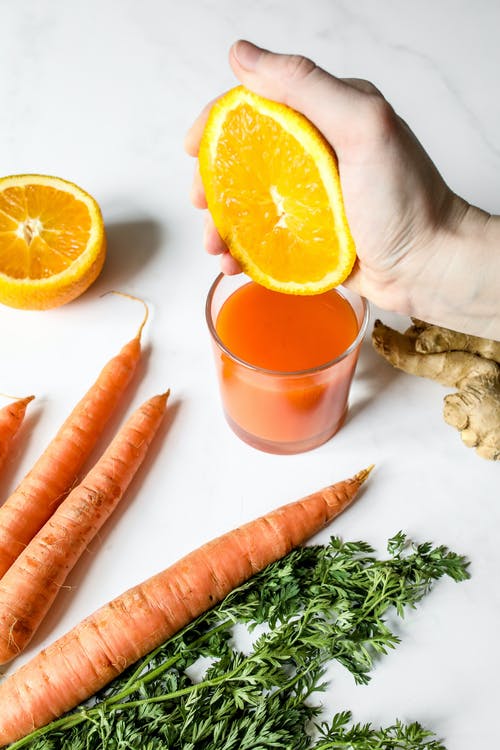 Carrot Juice
Carrot juice is good for skincare because of its many effective properties. Vitamin A is a natural antioxidant that battles free radicals in our bodies and thereby slows down the aging process. It is also known to combat sun damage, minimize blemishes, heal irregular skin tones caused by pigmentation, cure acne, and keep the body and skin well moist, resulting in youthful and radiant skin. This is one of the finest juices for skin that glows.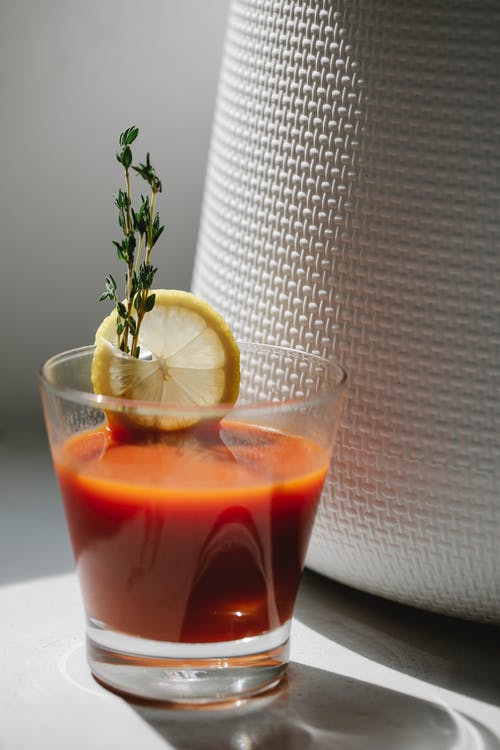 Tomato Juice
Tomato juice, which is high in antioxidants, is ideal for maintaining youthful and healthy-looking skin. Tomato juice contains antioxidants such as vitamins C, A, and Lycopene. Beta-carotene and lycopene, another light red carotene present in red fruits and vegetables, are abundant in tomatoes. Lycopene prevents discoloration, spots, and acne while protecting your skin from UV damage. It also helps to reduce big pores and give skin a healthy glow. The best tomato juice recipe is to blend a tomato with some salt or honey to reduce the acidity.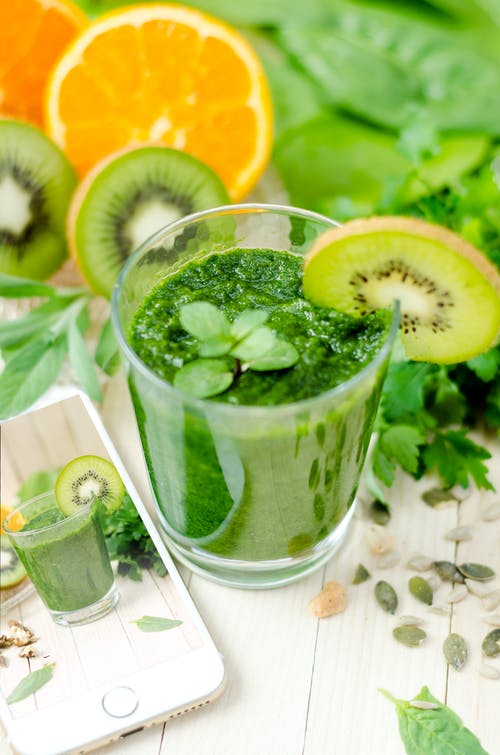 Spinach Juice
Spinach is high in Vitamins A and C, all of which help to freshen skin tone and improve acne. It also contains antioxidants such as Vitamin E and manganese, which help to keep oxidative stress at bay. Because of the high amount of vitamins and minerals in spinach juice, it is used as a meal replacement drink. It may not be the most appetizing of juices, but it provides invaluable benefits.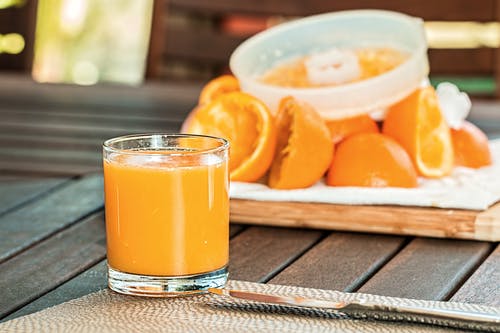 Orange Juice
Dry, flaky, and chapped skin can be avoided with orange juice. Citric acid is responsible for assisting in the production of elastin and collagen, which keeps the skin tight and prevents premature aging. Oranges, including lemons, are high in Vitamin C, which aids in the removal of contaminants from the body, resulting in increased skin texture and clarity. Some skin problems can be avoided by drinking a bottle of orange juice daily.
Cucumber Juice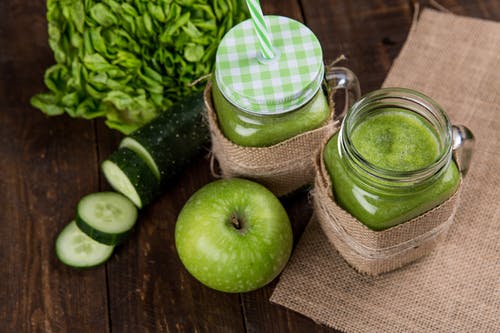 With just a glass of fresh cucumber juice, you can turn dull, dead skin into fabulous, sparkling skin. Your body's cells need hydration from the inside. Otherwise, the skin would seem dead and grey. The easiest way to replenish water reserves in your body and keep your skin sparkling is to consume cucumber or cucumber juice. Cucumber is 95% water and high in beta-carotene, flavonoids, vitamin K, and lignans, all of which are important nutrients. Cucumber's high water content means that your body is cleansed of all pollutants while still keeping your skin hydrated.
Sweet lime Juice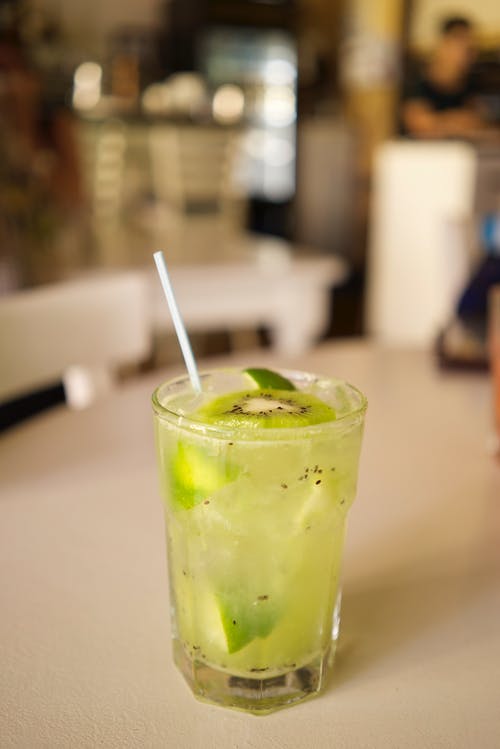 Sweet lime juice, also known as Mosambi juice, is rich in nutritious content and plays an important part in skincare. The tropical fruit sweet lime is high in vitamin C, potassium, iron, zinc, copper, calcium, phytochemicals, and antioxidants. It not only keeps the skin healthy but also enhances blood flow and liver function. It is a great skin tonic believed to treat dry and rough skin, cleanse the blood and detoxify the body, and get rid of wrinkles, blemishes, and dark spots, all of which make room for flawless and beautiful skin.
Pomegranate Juice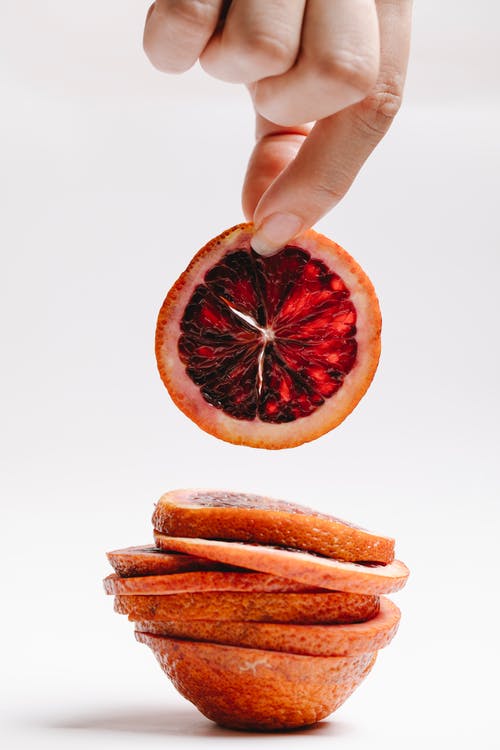 Pomegranates are a beauty superpower, and skincare and a regular glass of new pomegranate juice will also help skin that seems to be beyond repair. This fruit's pulp, extracts, and oil have been shown to mitigate UVB-induced damage and avoid photoaging. It's high in Vitamin C and K and has anti-aging properties that aid in cell regeneration. It also purifies the blood, giving the smooth, supple skin a natural glow. Another great juice for sparkling skin is this one.
Lemon Juice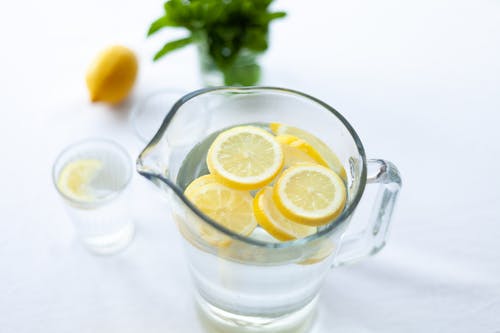 Lemon juice is the most prevalent juice because of its hydrating and refreshing properties. Your muscles, tissues, and skin all contain this substance. Furthermore, vitamin C makes the body restore alpha-tocopherol (Vitamin E), another essential antioxidant that helps to improve your general wellbeing and maintains your skin safe and radiant. Drinking lemon juice for glowing skin is a tradition that many people around the world adopt. It is well known for cleansing the body by flushing away toxins. It can even purify your blood, giving you a healthy glow.
Beetroot Juice
Beetroot increases the body's antioxidant resistance and defends the cells from oxidative damage while you eat (or drink) it. Betalains (the red pigments present in beets) are anti-inflammatory. Beetroot was shown to help lower blood pressure and control health problems in test tubes and animals. Its iron and potassium content aid in blood purification. Beetroot juice also has anti-inflammatory agents and contains vitamins A, C, K, folic acid, magnesium, copper, and zinc.
Apple Juice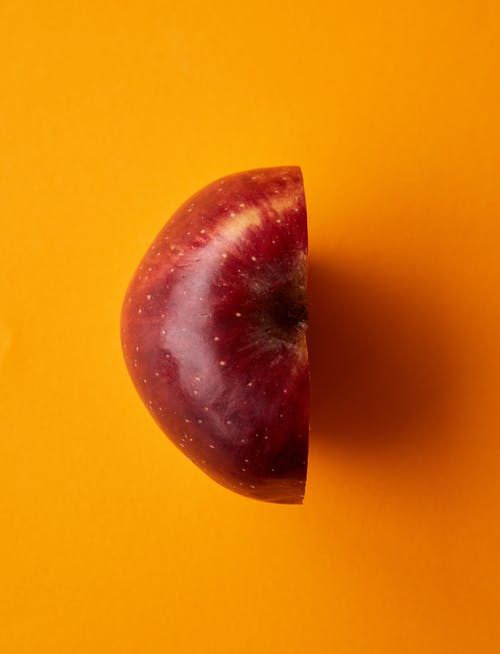 Apple antioxidants hold wrinkles and tissue degradation at bay by preventing premature skin aging. Regular consumption of apple juice provides the body with retinoids, which help keep the skin firm. An apple a day will help you live longer on average and full.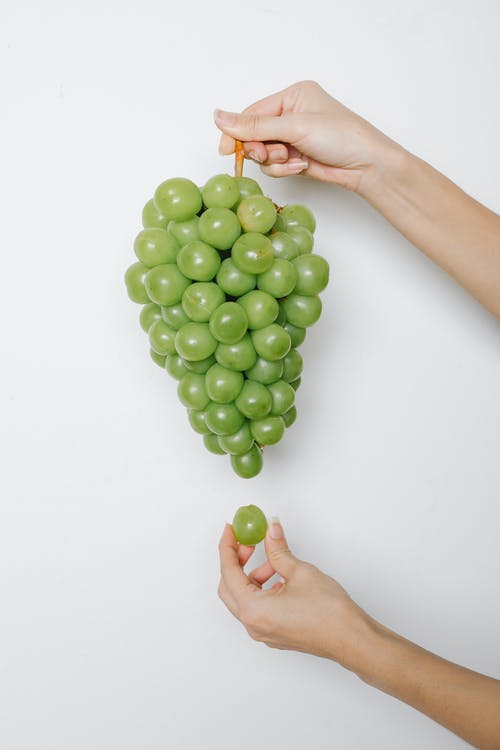 Grape Juice
Grape juice is high in antioxidants, which can aid in acne prevention. It contains vitamin C, which helps to promote collagen production and delay skin aging. Polyphenols and flavonoids (found mostly in the seeds and skin) in grapes have anti-inflammatory and antioxidant properties. It has been shown to increase neurocognitive performance and memory loss in older adults.