"No one understands the woman, she is a fragrance that can only be felt" Dr. Nandita Pathak
The Crazy Tales gathers an incredible story about one dedicated, Dr. Nandita Pathak a social entrepreneur who loves to work for people who are oppressed and downtrodden to fulfill the dreams of Bharat Ratna Nanaji Deshmukh Ji
She developed the model of alternative Industrialization and explored the multilevel employment model in backward region of rural areas through which thousands of unemployed youth get benefitted
The Crazy Tales brings up her story to you from a myriad of inspirational stories.
Dr.Nandita Pathak spoke with us about her life, family, and her journey.
Let's take a look at how she comes up with her ideas and how they might inspire others.
Her childhood memories
In the 1970s, my childhood was spent with my grandparents in Andhra Pradesh, where Untouchability was the most powerful material of division.
I always wondered why there was discrimination, and one day I asked my father the same question, to which he replied, "People should live in cleanliness, and those who don't do so, we keep them away to protect you from several diseases that occur due to lack of cleanliness." This answer satisfied and inspired me greatly.
It is because of that inspiration that my father gave me I am now the Clean India Campaign's Brand Ambassador.
Personal Life and Relationships.
I've never had a lonely moment in my life. I used to offer the tiniest amount of assistance in the development of friendships.
People used to act nice in front of me but insult me behind my back, and despite knowing all of this, I never broke up with them, instead, I used to help people.
I've never lied to anyone unless it was necessary.
My mother taught me patience and bravery, and my father taught me skill sets, social work, and management skills.
My husband, taught me fearlessness, love, kindness, and organizational skills. Deshmukh Ji has taught me that work is worship.
He taught me that one person can learn a lot and is capable of doing many things at one time.
He used to say that any task that is taken should be done with full devotion.
No leave, No holidays one should enjoy his or her work.
we have to make others happy by doing our work.
My lovely daughters taught me that becoming a mother is the worlds best happiness, becoming a mother of girls is more proud.
My daughters call me their life Hero.
After getting married my personal life is only 5% and public life is 95%.
Entrepreneurial journey, recognitions, and honors
Dr. Nandita Pathak, Ph.D. (Foods and Nutrition) from Jabalpur.
After my master's degree (M.Sc.Home Science),
I have been regularly invited to the Various International Forums on the issues of Generating Employment in Developing Nations, Livelihood, Self Reliance Campaign, Rural Development, Women Empowerment etc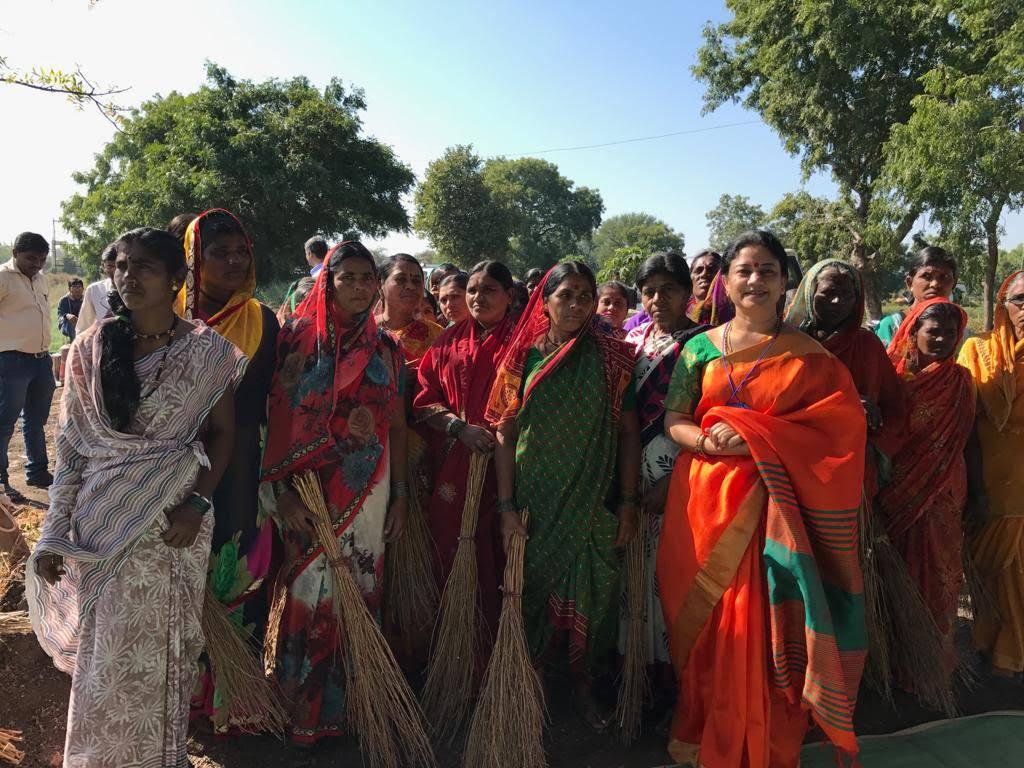 Outside India
Attended seminar organized by IDCA in Chicago (US), Global PAN IIT Conference USA, Harvard University(USA), Seminar in Boston(USA), Terra Madre(Italy) Seminar organized by NRIs on Rural Development in Dubai(UAE), etc.
Distinctions: Prizes and Awards :
100 Womens Achievers award received by Honble The president of India.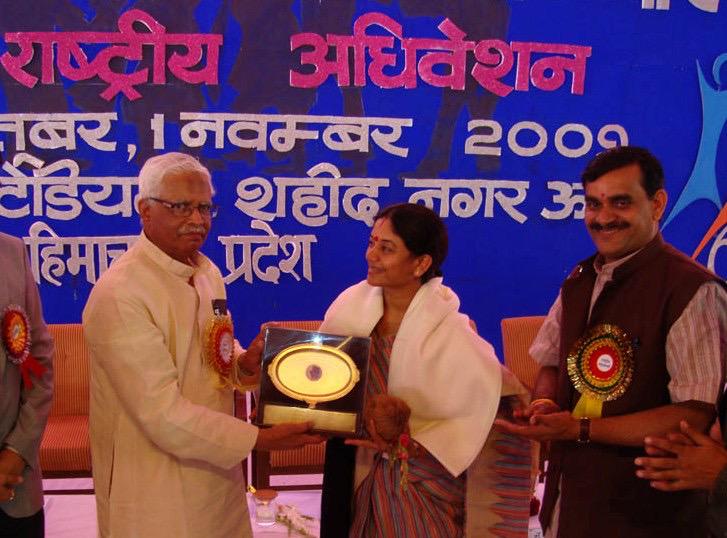 Veerangan Award in 2012
Seva Ratan Award in 2011
Yashwant Rao Kelkar National Youth Award in 2009
Awarded by Hon'ble Governor UP SRI Ram Naik Ji in Kushi Nagar for the outstanding work on Agriculture and cottage industries organized by Hindustan Samachar. 2015
Veerangana samman by Sanskar Manjari , Gwalior 2020 .
Zee TV Mp, Chhattisgarh women Acheivers award 2020
12th Udgam Womens Achievers Award 2021.
How life treated Dr. Nandita Pathak.
The person who has shown me the path was not less than a Saint he is Bharat Ratna Rashtra Rishi Nanaji Deshmukh.
we got an opportunity to do social work for few months in Gonda, near Ayodhya Dham.
What else does a common girl needs? This is all lord Rams divine power on me and my family
A Message to youth
There is a saying that youth are the backbone of the country and as being elders and their parents there is a great responsibility on our shoulders to make them realize the importance of their duty towards society.
As a youth of this generation is already aware of all the problems and issues which are taking our country into Worst conditions so I just want to tell them to be responsible enough to remove corruption(in all aspects).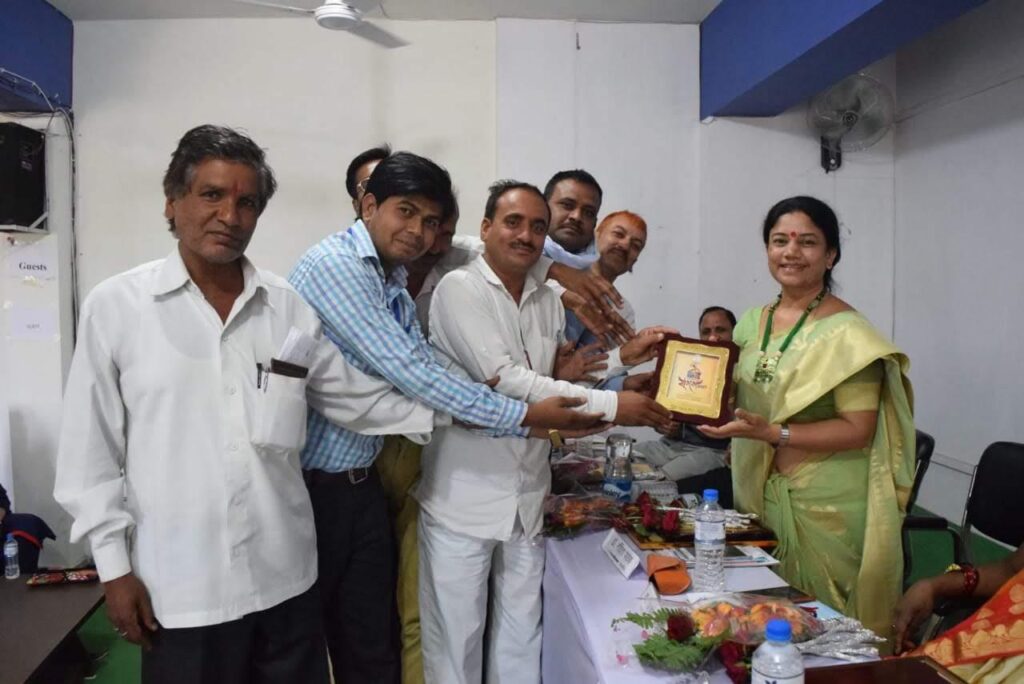 I want them to realize their harm made environmentally, culturally, health, safety, education, and many more.
So they should can, sit together, plan together, work together, progress together, enjoy together and pass the good baton to the younger generation.
Future Plans
I'd like to collaborate with new groups and youths to enhance the villages. India, though we all know, is a country of villages.
I don't want to turn villages into cities; instead, I want to nurture the ideal village concept as expressed by Bharat Ratna Nanaji Deshmukh Ji, Mahatma Gandhi, and our former President, Honorable Dr. APJ Abdul Kalam.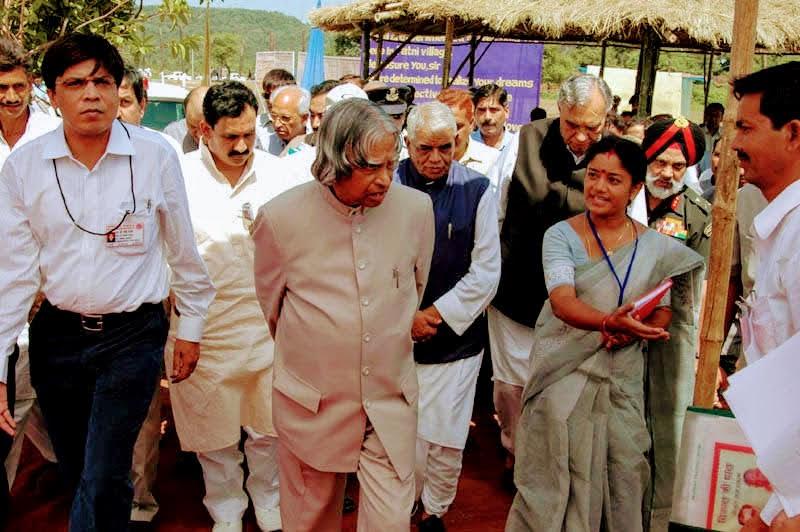 We will not have to suffer from pollution, migration, malnutrition, disparity, poverty, unemployment, illiteracy, ill health, and the female-male ratio if we focus on improving villages.
I want to preserve our knowledge, culture, society's bounding art, and values, which can be achieved if we all group together and work for a better India, which for me includes healthy villages and powerful cities with good governance.
Favorite vacation and movie?
My favorite vacation place is Chitrakoot and Khajuraho.
My favorite movies are English Vinglish, Shankarabharanamu (Telugu), forest Gump(English)
How easy was it to face life?
I took birth as a girl child It was a fortune for me and my family. My parents brought me up better than a boy.
At every stage of life, I keep on thinking that woman particularly after becoming a wife never thinks about herself but always keeps doing things for family members.
This is what I have seen in the life of my great-grandma, grandma, maternal grandma, mother, aunt, and sister.
We know the meaning of woman is a person with extreme super quality. The life of any woman can be a smooth ride, she has to earn respect with hard work and devotion.
No one can understand the woman, she is a fragrance that can be only felt.
About friends of Dr. Nandita Pathak
Friends have helped me become who I am. In my life, I have met new friends and some of them stay in my heart, My evergreen friends, my mother Smt P. Kedari, my husband Dr . Bharat Pathak Ji my lovely daughters Apoorva and Ananya, and my mother in law Smt. Shakuntala Ji Pathak.
With a Moto of ...
Sarve bhavantu sukhinah
Sarve Santu niramaya
A city girl dedicated her life to making villages self-sufficient and prosperous. enforced hundreds of creative employment ideas for village youth, including a large number of women, and completely transformed the society.
Several organizations have recognized her with various titles for my noble work in the fields of rural development and social transformation.