Every woman, especially during the month of Sawan and on all the Hindu festivals, they put mehndi on their hands. Mehndi designs are becoming more traditional and craze. Mehndi designs have become more beautiful than before. There are a lot of mehndi designs for the wedding season that adds beauty to the brides hands. But you do not need to worry at all for mehndi. We are showing you some of the best and latestnet mehndi designthat you can apply yourself at home too. You can choose from the trendy to traditional mehndi designs mentioned below.
Roses On Fingers Net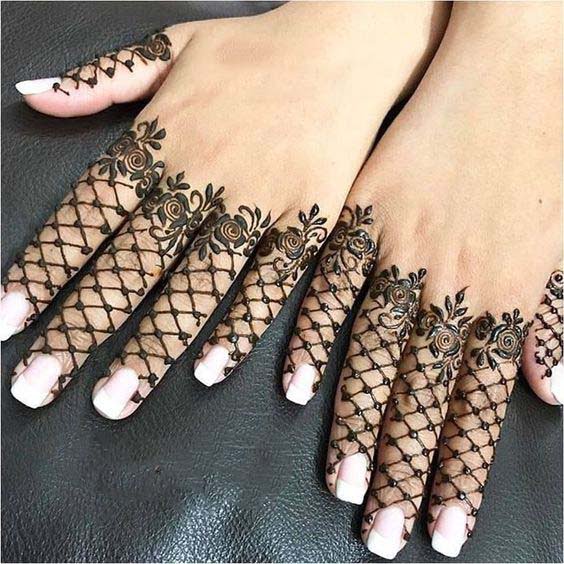 This design has always been on the list for trendy and stylish net mehndi. Must try this out in an engagement ceremony.
Dotted Flower with Finger Net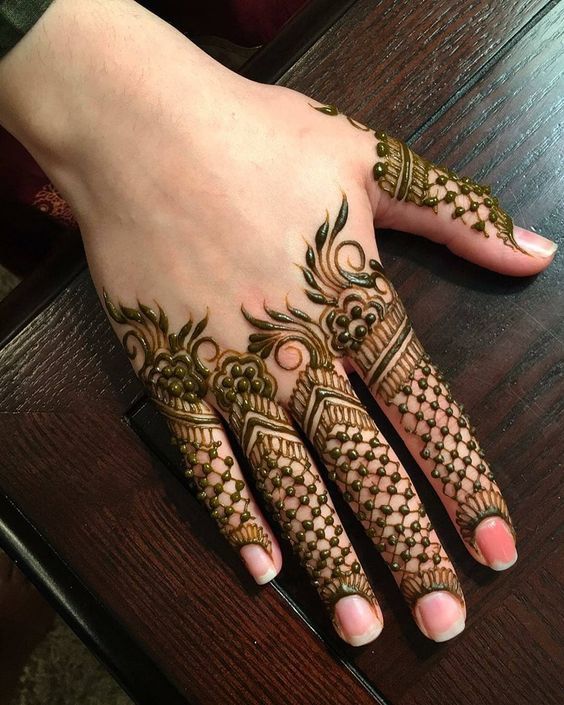 This mehndi design looks breathtakingly beautiful. It has curved leaves with tiny flowers attached to the net design on the fingers.
The Chained Net Design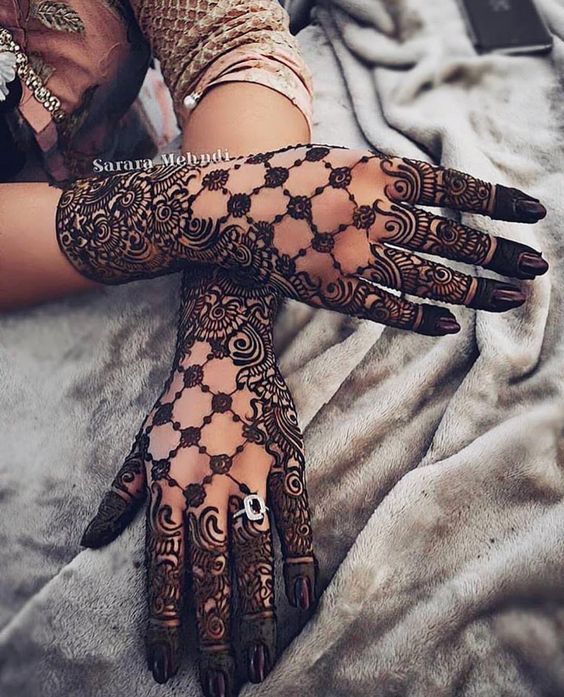 Another classic concept used in mehndi design is that the small roses are joining together with a doted chain while creating a net like structure. The design is pretty amazing to have it on you engaement.
Wrist Net Design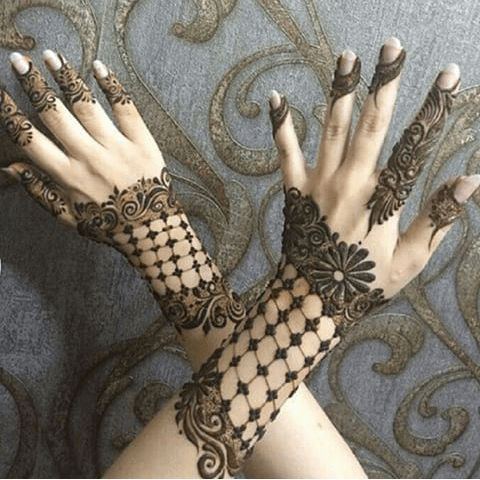 These days another trending mehndi design is this net design in the hands. With some bails on the fingertips and centre.
Backhand Square Net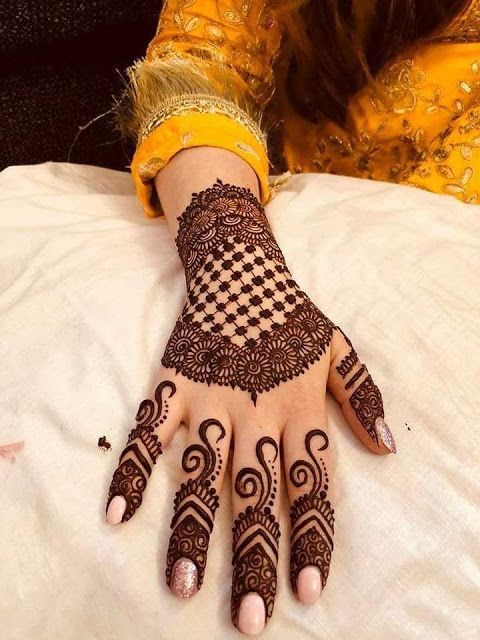 In this design, the jaali effect is drawn and completed with some floral motifs and tiny squares to give it a net effect.
V-Shaped Net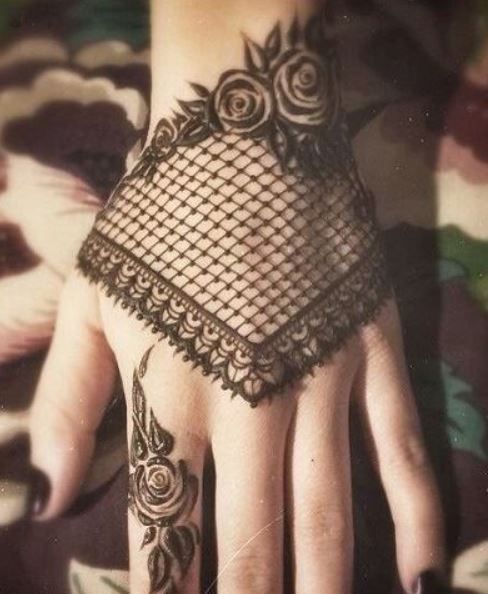 This V-shaped net design has a complete definition of elegance & charm.
Finger Blossoms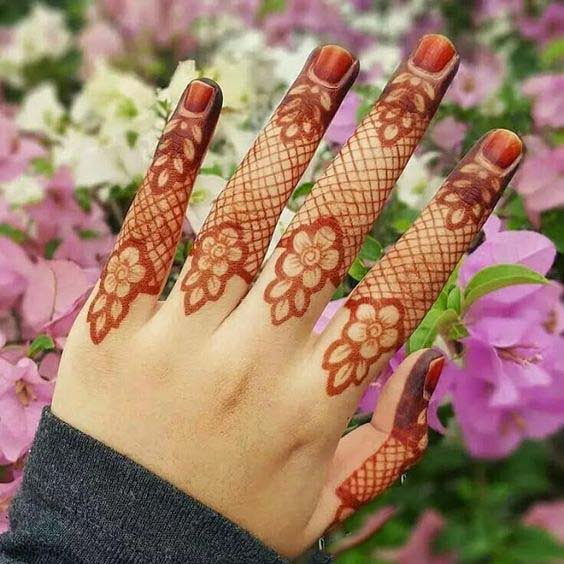 It is a good mix of finger mehndi design with flowers & Jaali design.
The Jewelry Net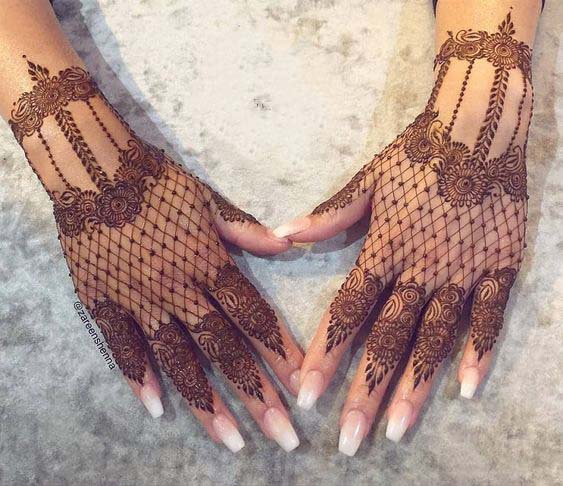 This jewelry net design has a more classic finish to it.
Net Inside The Circle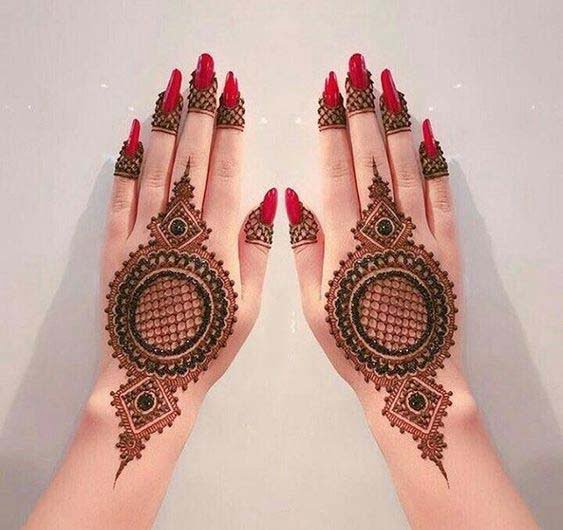 A very traditional style, of creating net design look, gracefull & elegant. The net is inside the square & circle looks pretty.
The Flower & Net Combo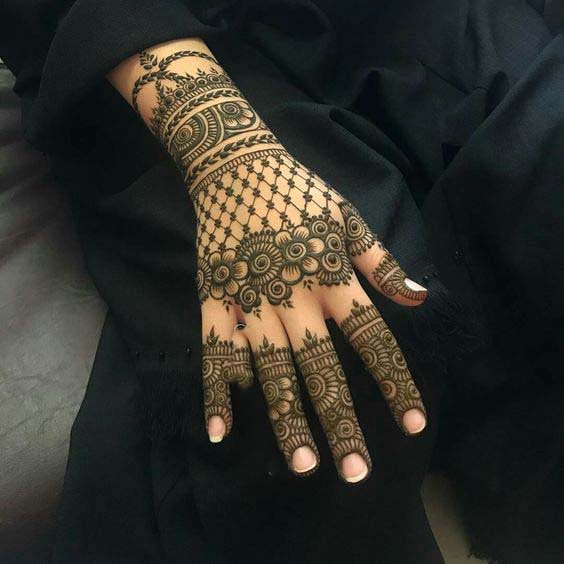 Beautiful flower with chained jewellery design on the wrist is Something that makes this design stand out.
Net Gloves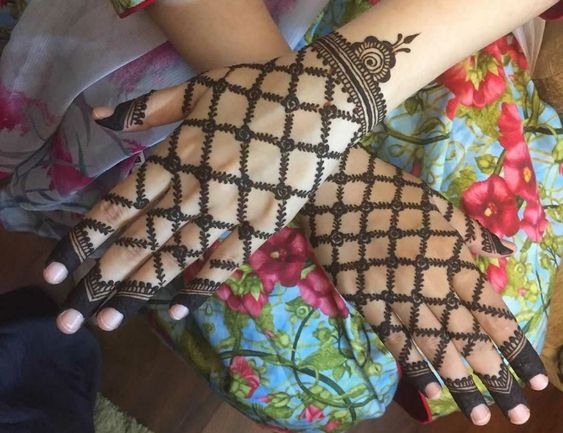 The gloves with a net. Gloves were worn traditionally with an outfit. Why not try & give your mehndi design a traditional touch.
Net Check Design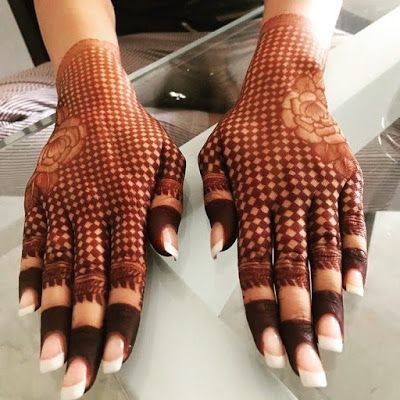 See how creatively the net is created. The check design has a shaded rose pattern in between brings out to be more sassy & perfect. This chessboard invigorated mehndi design will keep your mehndi sport on point!
Dotted Cross Net With Flower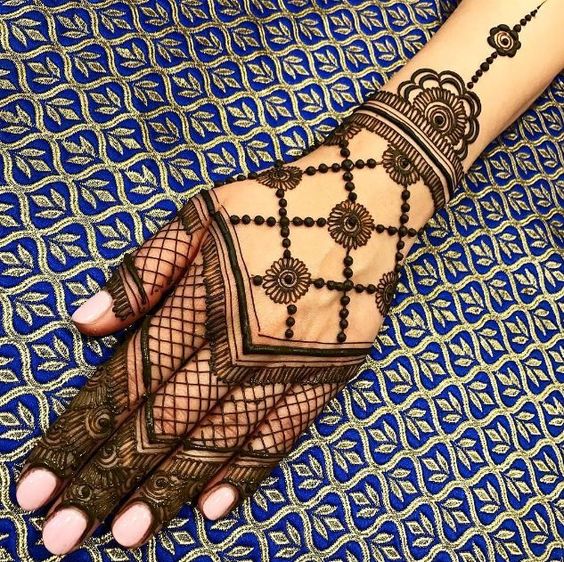 This mehndi design totally defines simplicity. The dotted neck with flowers design is such a simple & modern mehndi design.
Leafy Net mehndi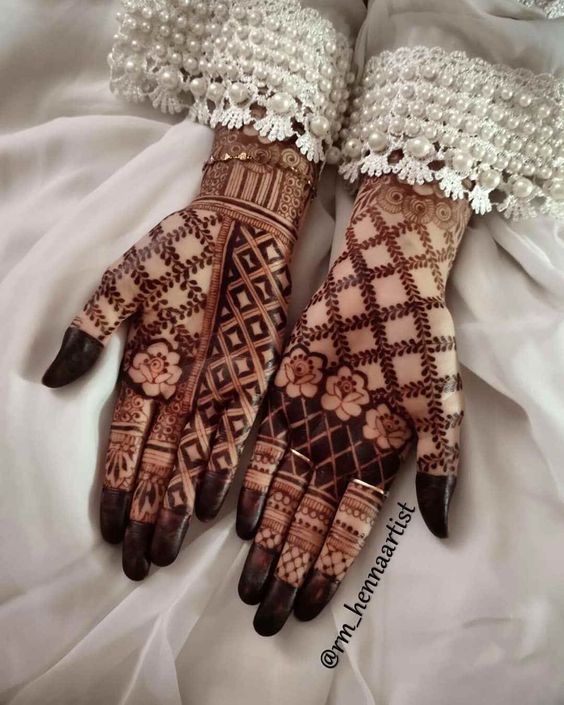 This leafy net mehndi works well for bridesmaids and family members.
Rose & Leafy Net Mehndi Design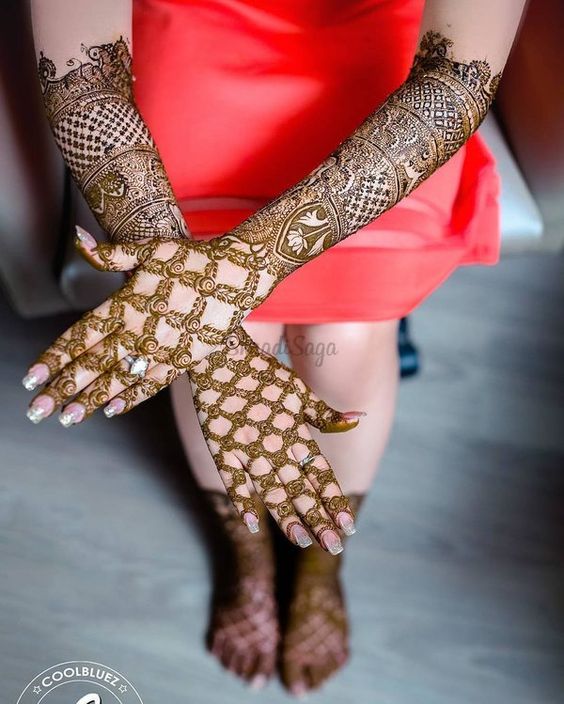 One of the best suited net mehndi designs for brides. This style of applying mehndi is very anomalous.
Dotted & Check Net Mehndi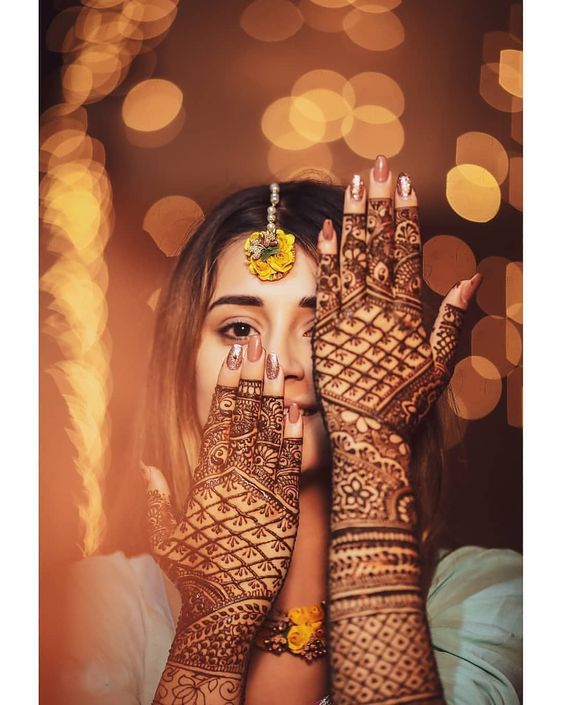 Dotted & Check Net Mehndi is a perfect fit for Haldi ceremony. The criss-cross pattern spice up any given pattern or any given style for that matter.
Leafy Dotted Leafy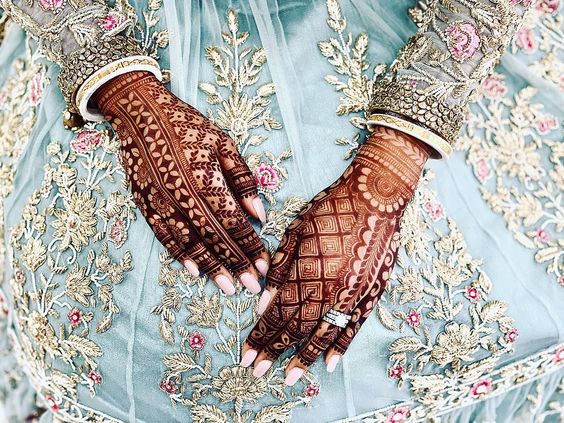 Try out the mesh-like pattern. Take a look at this design how beautifully the mesh that has a flowery touch to it. One of the prettiest designs of all.
Flower Net Cross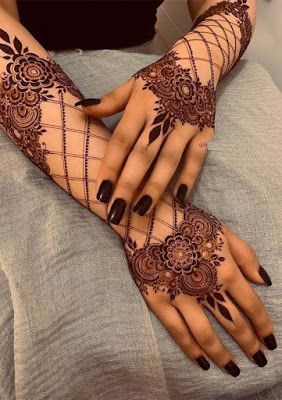 Who doesnt love flowers! Florals are the most generally used theme in mehndi designs. They appear to wave and fit effortlessly into any design.
Traditional Net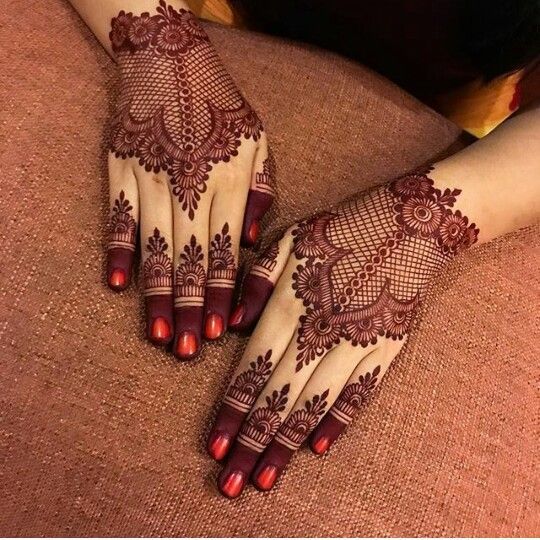 It has got such a royal feel to it with the Mughals old traditional windows shaped pattern. Try this out when you want something traditional.
Peacock Net Mehndi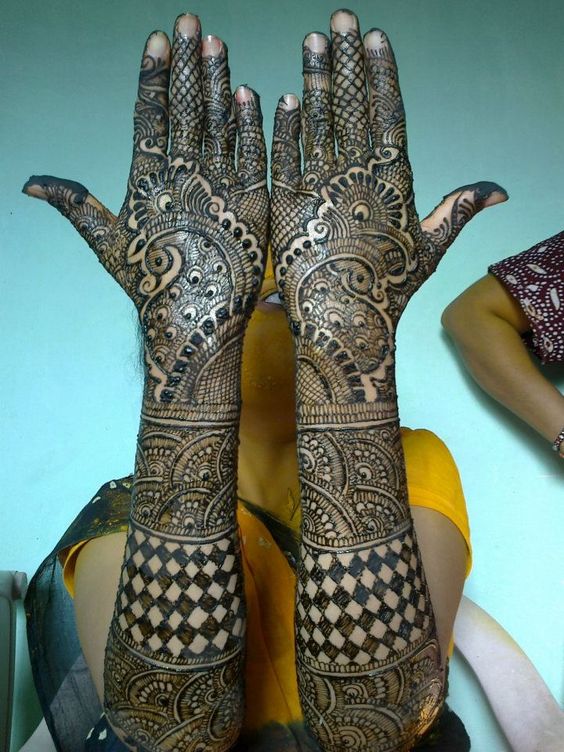 The design has a peacock net look. It is a mix of cross patterns and floral designs and leaves with proportional gaps in between.
Hopefully, the article Net Mehndi Design listed above will make your experience easier. For any query simply comment on the comment box.