Nabanita Bothra is a passionate & ambitious woman who is determined for her work and is known as a renowned model, actor and ofcourse fashionista by passion. Out of 101 inspiring stories, the crazy tales bring to you an inspirational story of one determined woman, Nabanita Bothra. Lets see how she is shaping, her dreams and how it can inspire others to follow their heart.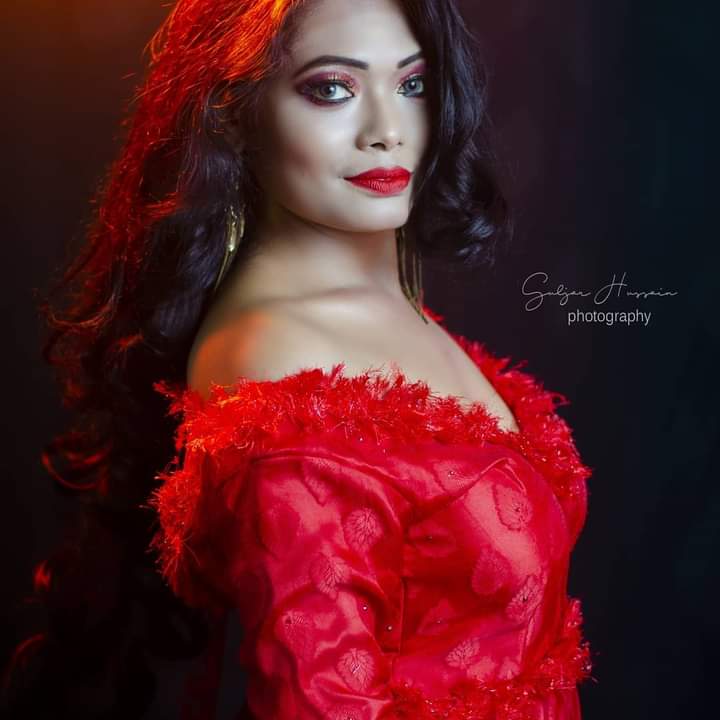 When the crazy tales asked about how she describes herself, she says, I consider my self as an independent woman and a positive person.
Talking about her childhood memories, she said my childhood was amazing. I remember I was a minimalist since my childhood and one memory of my childhood would like to share is that once I went to watch a movie in a theatre with my uncle & my brother without taking permission of my father. And when my father came to knew about this, I got scolded by him.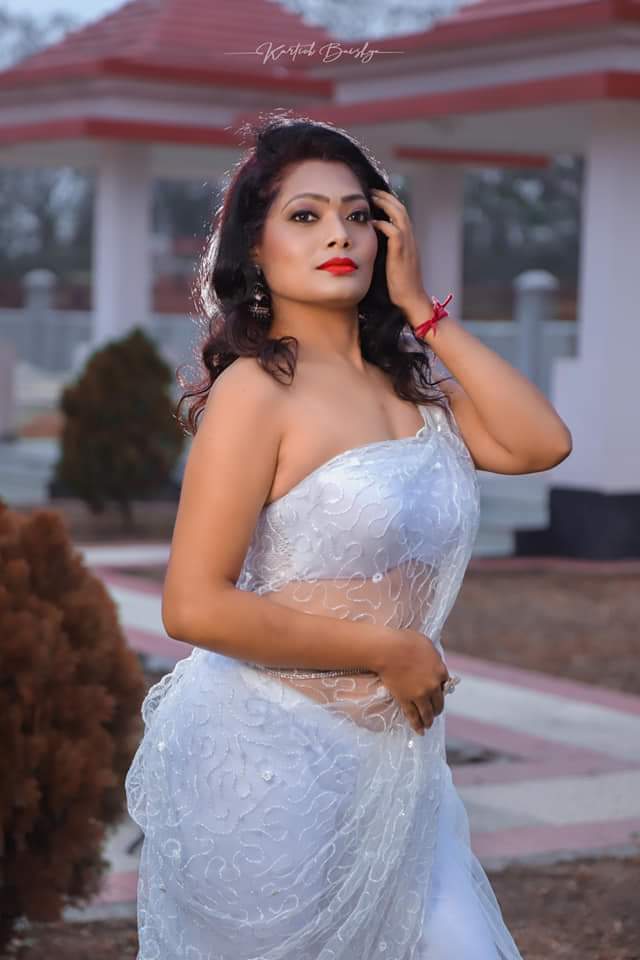 She considers herself blessed for having a very supportive family. She said My family always supported me in every aspect of my life. They always encouraged me in everything I did. And I think family support is important for each & every one of us, in every matter.'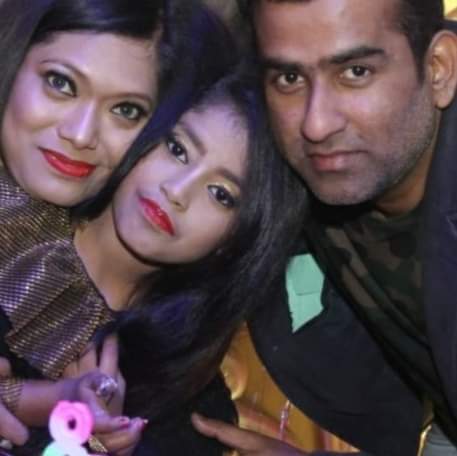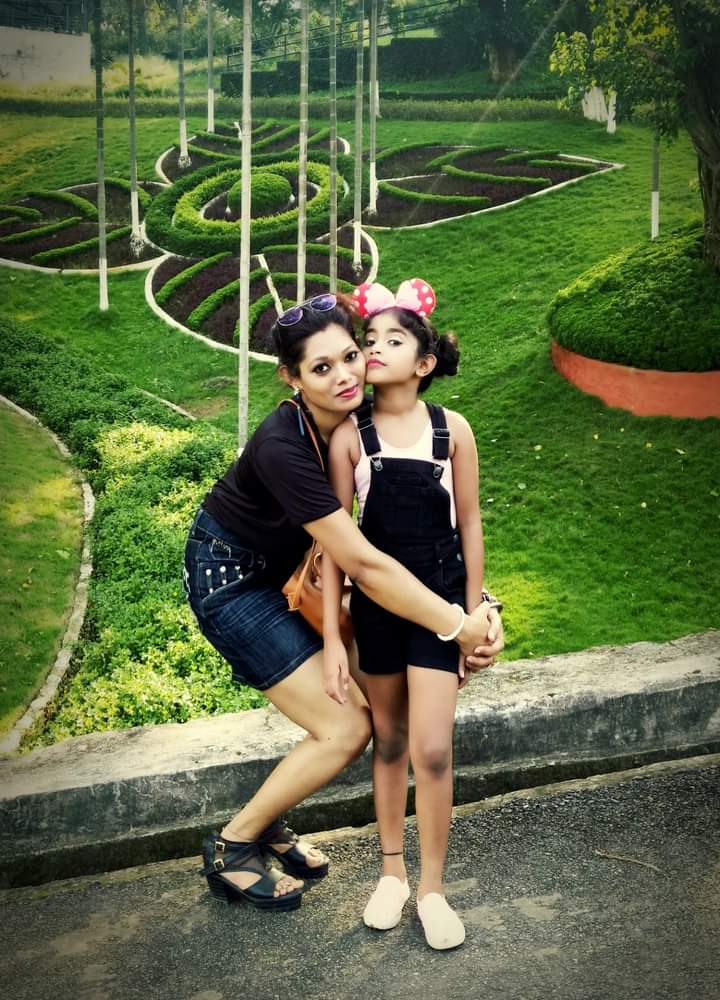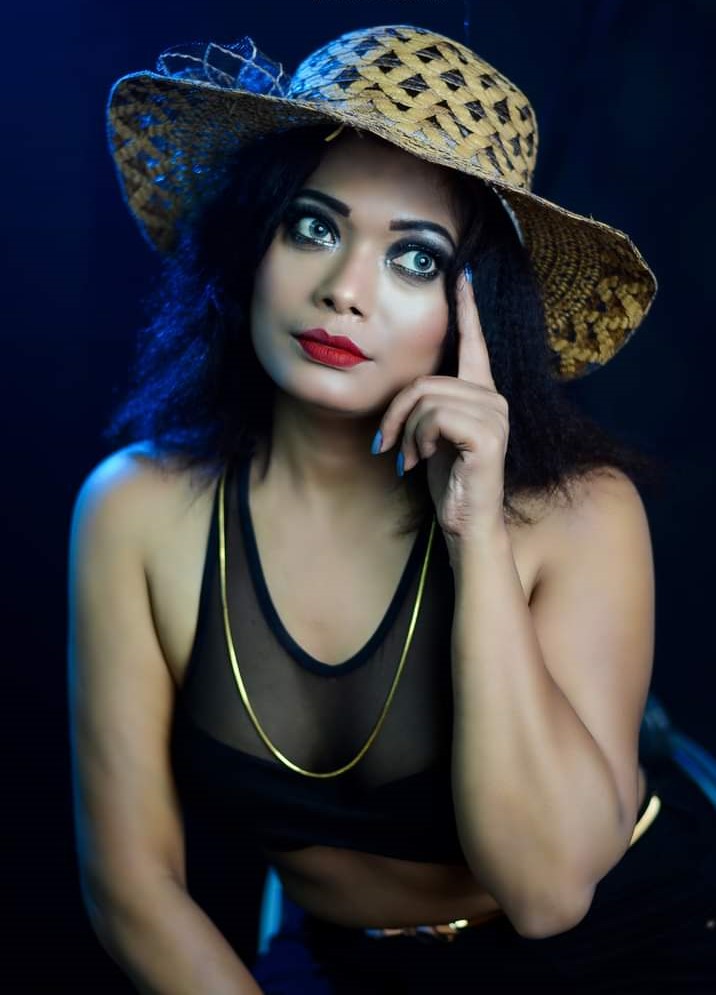 When we asked about her personal life, Nabanita says, my personal life is full of ups and downs as my father got paralyzed. He was working as a government servant at a very early stage of my life. We suffered from a very precious financial problem in my family. So I decided to work and study in Guwahati. Later, I started my first job in the Airtel office and completed my MLA from Guwahati University.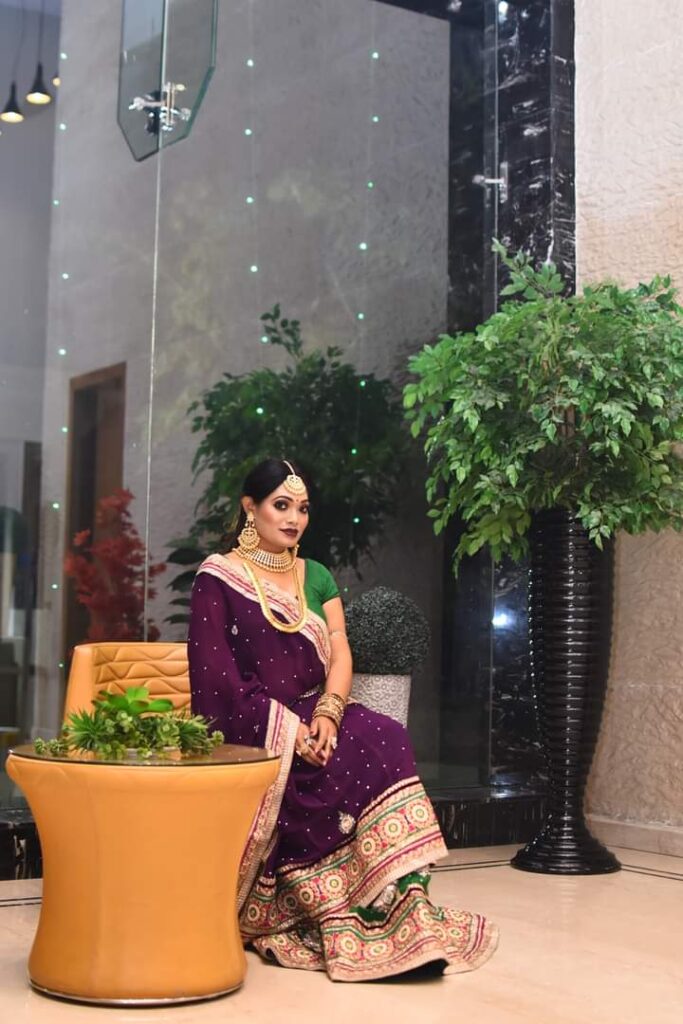 I met my husband the same place I was working and eventually we fell in love then he proposed to me and that was the most beautiful moment in my life and we got married happily thereafter. Well, It was a love -cum- arrange marriage. Though my husband is from Marwadi family and I being an Assamese still we got married by our parent's permission. This is one of the most a sweet and loving memory I have ever had.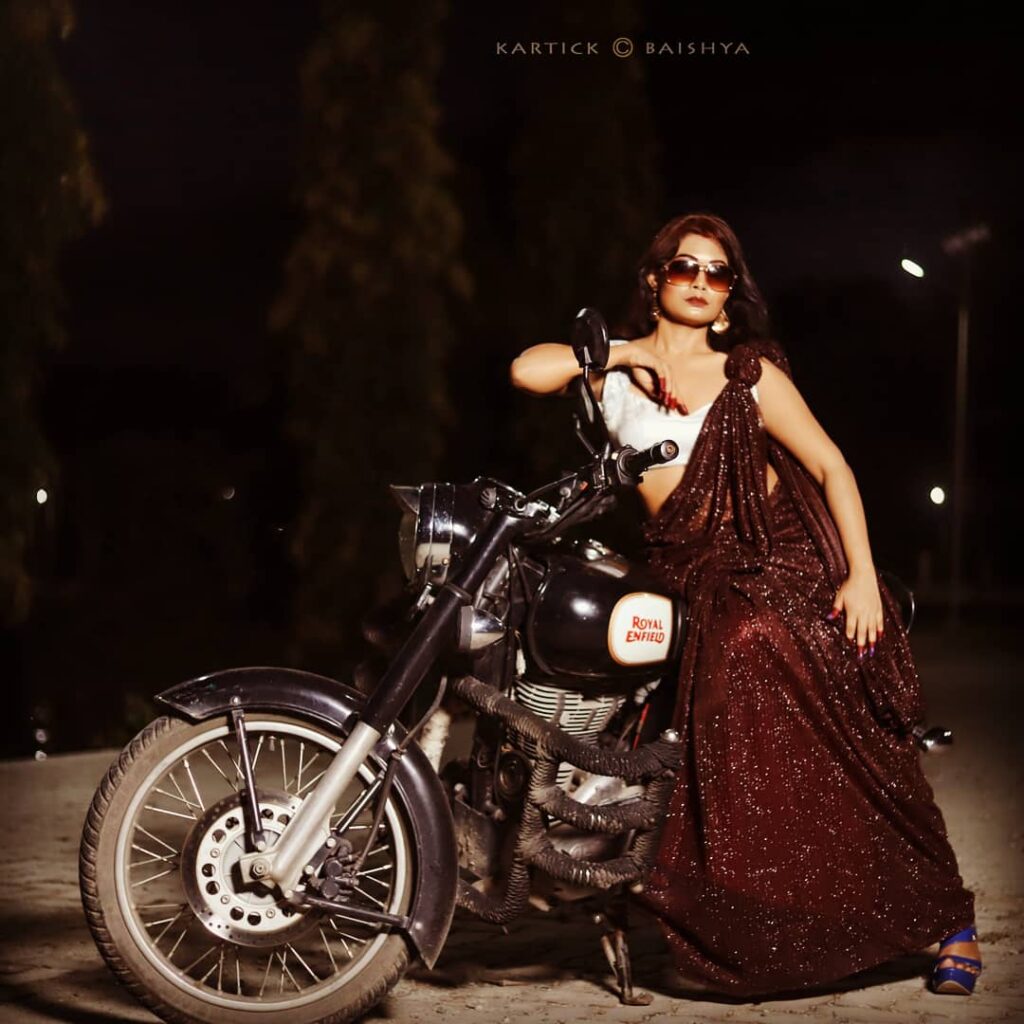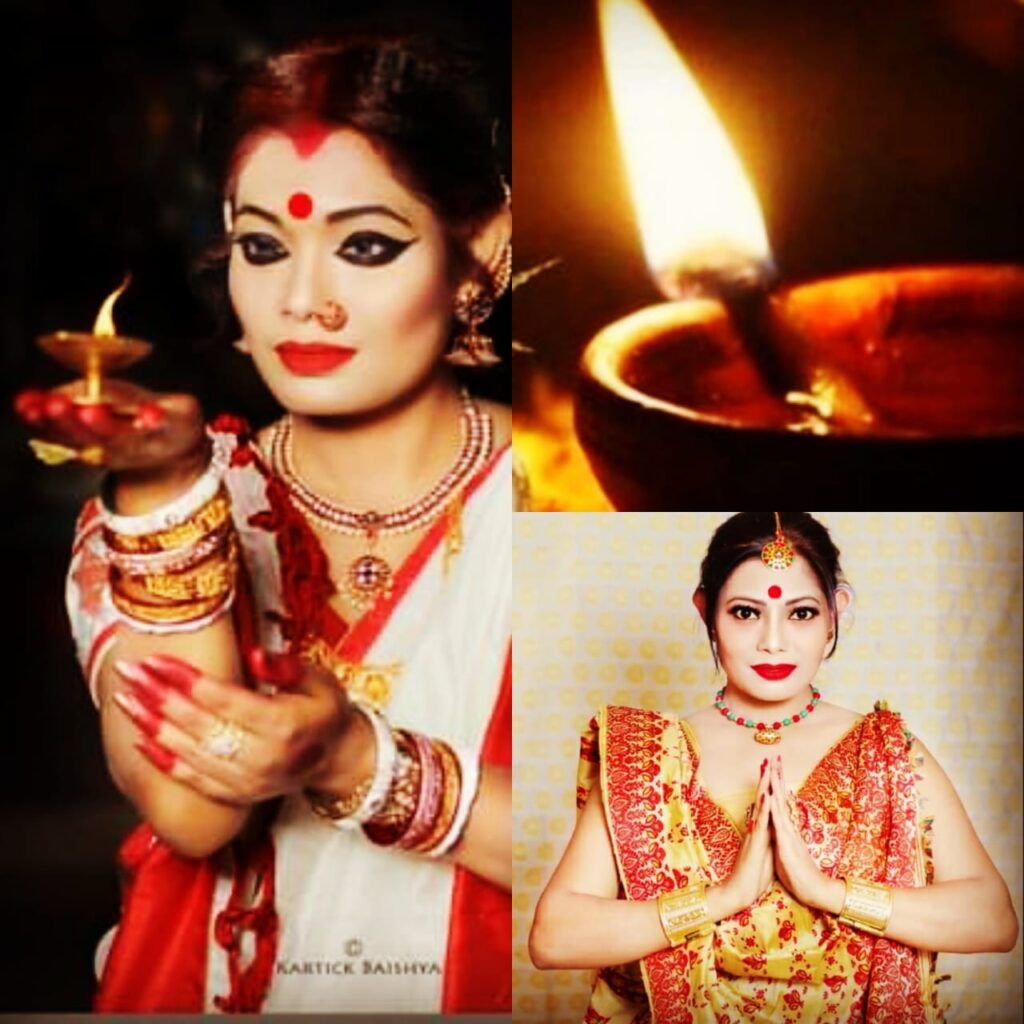 There is one more memory, that I love the most, is that I got invited as a judge in a modelling competition and also when I got pregnant and gave birth to my lovely daughter on 23rd January 2012. That was the proudest thing for me.
Talking about her education and professional journey, my journey from a housewife to a model started when I got a chance to participate in my first modelling competition- IEEE North northeast fashion Diva & I won the title in 2017 and after that, I went to Delhi for Virus Films presents Miss India and won the title and face of the year, I also did albums in modelling assessments and won the celebrity Ramp Gala Award which was organised by Amrita kar in 2019 also got Mumbai Bal award in Mumbai and also won National icon Award in 2018 in Bhilwara.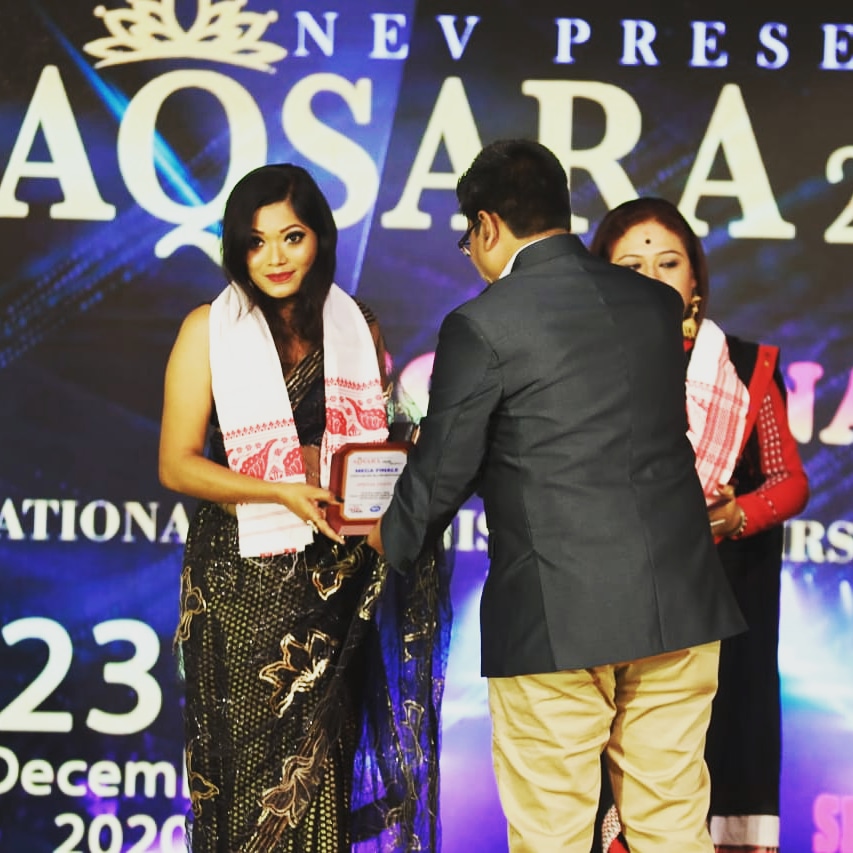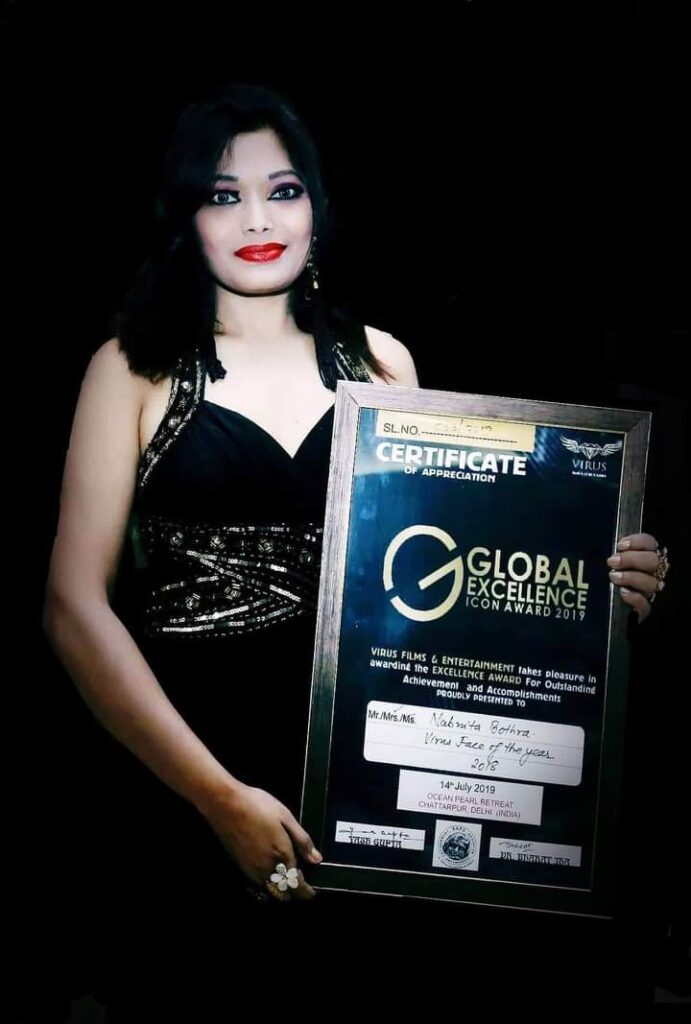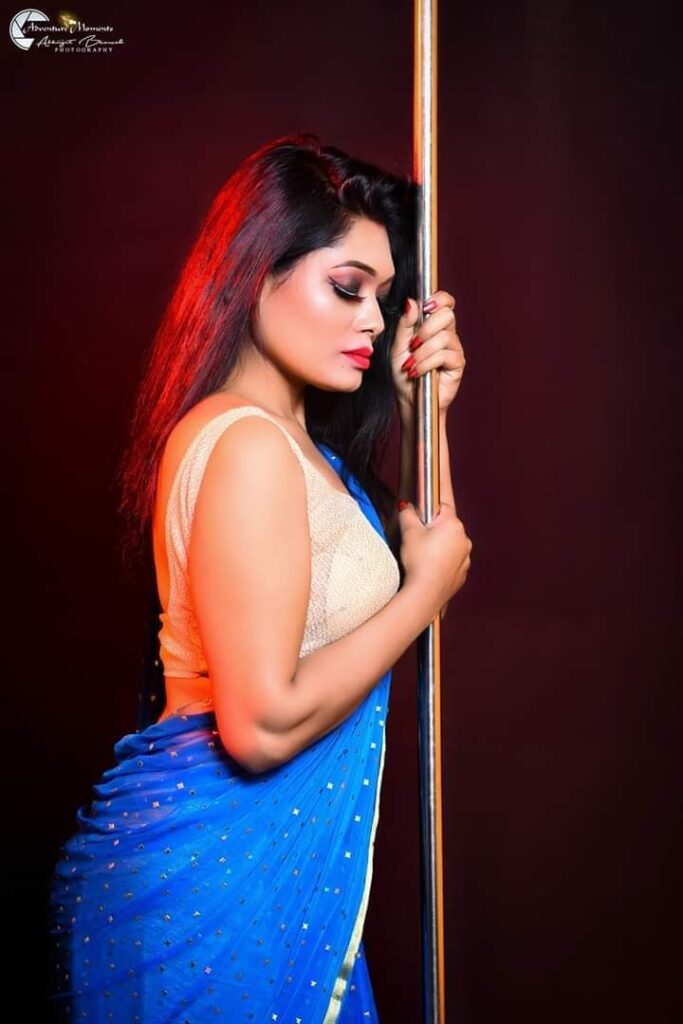 During her interview with The Crazy Tales, she was asked, about how life has treated her, She says Life has always been great to me. Even after I got married but there are ups and downs in life. But after I started modelling, my life has changed extremely well and now many people know me, they like my work and admire me a lot that's why I think life has treated me in a right way.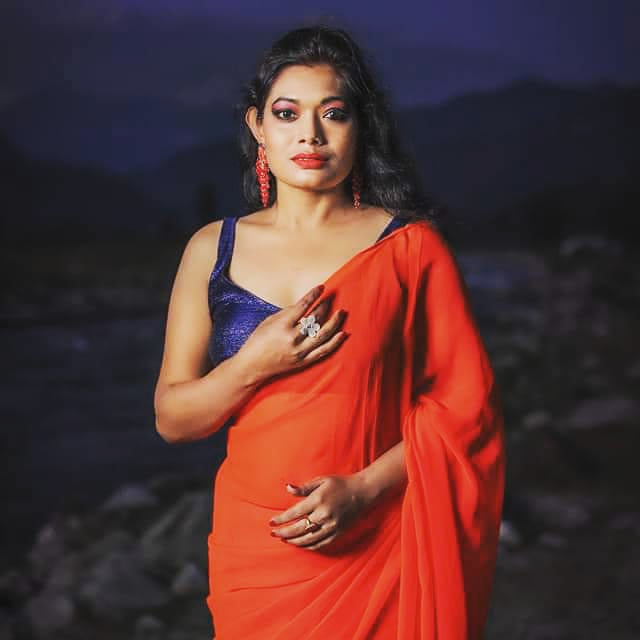 Talking about her future plans & wishes, Nabanita says, I don't think much about future because I take every day as a day to do things in a right and best way however as a future plan I wish my daughter to become a great dancer and a model and for myself, I want to be a role model for all the housewives.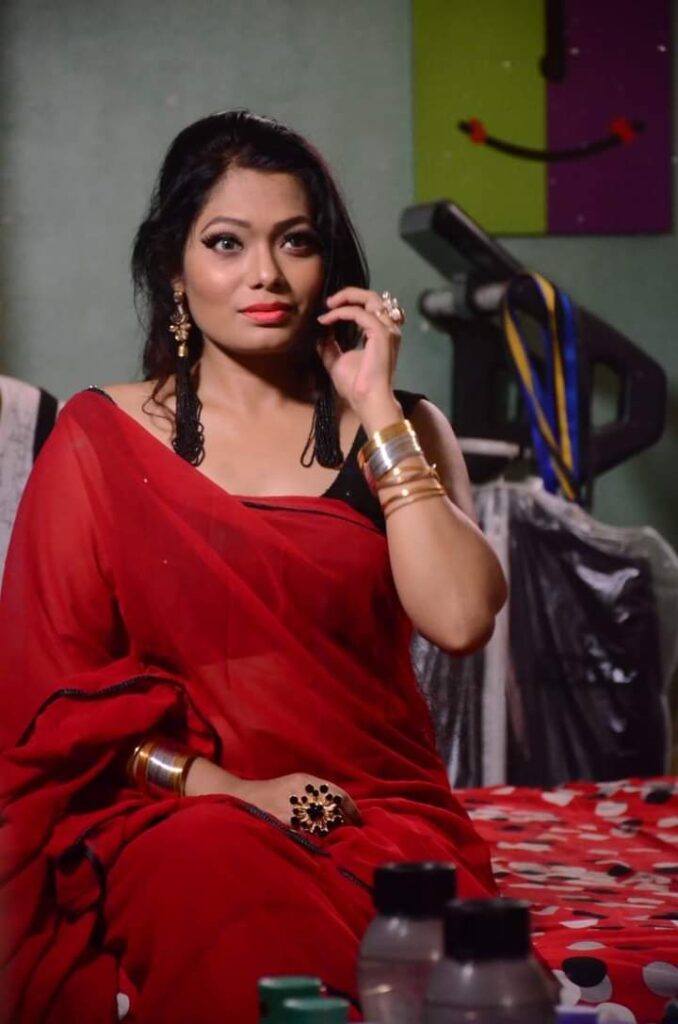 When the crazy tales asked about her favourite vacations & movies, she quickly mentions "my best vacation was my honeymoon in Kullu Manali while my best movie is Kuch Kuch Hota hai".
She also gave a message to all youth of the country that "respect every woman and whatever you do in any field you do it in an honest way".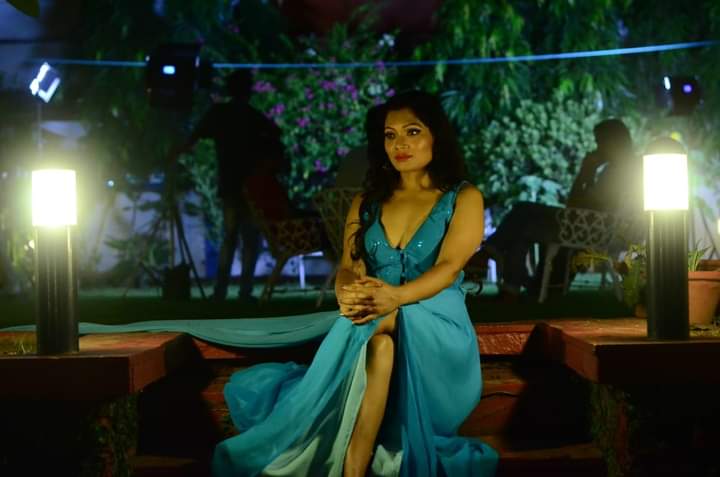 Finally talking to the crazy tales, she tells about her moto of life, she tells "life is to be kind towards others and achieve my goals through straightway".