My New Version After Motherhood-Shreen Vardhan Sharma
My New Version After Motherhood-Shreen Vardhan Sharma "Teaching is something that comes naturally to me,…
My New Version After Motherhood-Shreen Vardhan Sharma
aTeaching is something that comes naturally to me, it runs in my blood. I can proudly say that Yes! it is in my genes.a Born in a family of educators, I was not only a born teacher but born to be a teacher.a - Shreen Vardhan Sharma
Out of numerous inspiring stories, the crazy tales brings to you an inspirational story of one strong-minded woman, Shreen Vardhan Sharma. Letas see how she is shaping her dreams and how it can inspire others to follow their heart.
When the crazy tales asked Shreen Vardhan Sharma to give her introduction, she states, aHonestly I wanted to be anything except teacher because I wanted to break the trend of ateacheras child would be a teacher onlya. But destiny had some other beautiful plans stored in for me.
After completing my Masters in computers application, I worked as a Senior Research Fellow for a live government project. I served there for two and a half years until my parents got me enrolled for B.Ed in Special Education (Mental Retardation) because they wanted me to explore another world of opportunities. What had driven me to pursue by B.ed was that I would get to work with children with special needs. My peers did it in the hope of getting a government job but my motive was clear that I wanted to learn as much as I can and teach as much as I can during my internship.a
aI still remember my first day in the special school, I thought it would be easy but it wasnat! Not that any child there tried to harm me but I felt their pain and despite that, they were carrying an innocent smile on their face. It still makes me wonder when God has taken almost everything from them, then what is makes them smile so piously?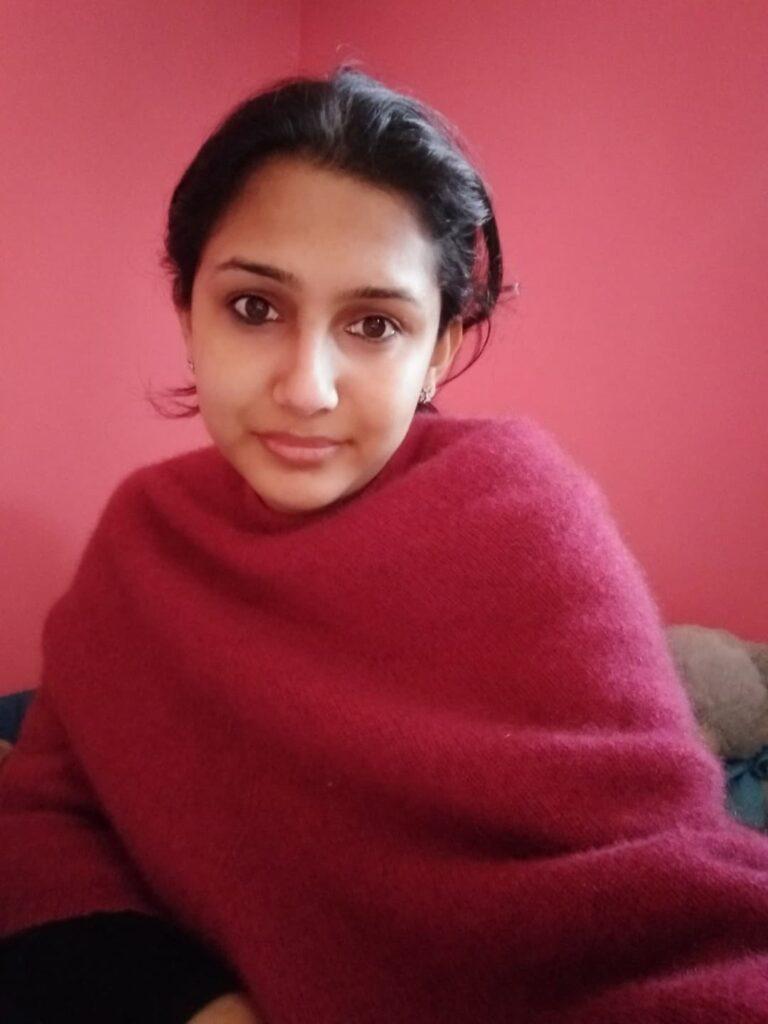 We often grumble about not having proper shoes, bags, houses, cars etc there was non-defined contentment on their faces. Soon I got genuinely involved with them because fakeness and hypocrisy have no place in their world. I taught them curricular and co-curricular activities. As a part of the B.Ed curriculum, I had to teach kids from Government schools also. When I went there I found that the kids were not given a table and chair to sit instead they studied on daris. They were curious to learn but had very little ambition. Strange but true, they all had just one goal to earn money and be rich. Both experiences have changed my perspective towards life.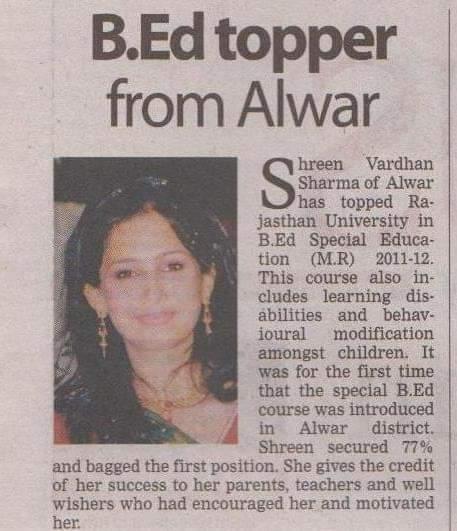 I had topped Rajasthan University and easily got a chance to work in a private school in Rajasthan. There I worked for almost six months where I taught Computer Science to 9th and 10th standard. During my service tenure, I took workshops, for students as well as teachers, I was also Editor-in-chief of a school magazine and supervised a school run by an N.G.O on the schoolas premises. On the school annual day, I was awarded the best teacher trophy for the academic year 2011-2012.
But I had to leave school because I got married in Noida. When I moved to Noida, I worked for The Millennium School Noida for three years. Luckily it had an integrated setup. So I was able to teach special kids also. My love for teaching and the school grew deeper and deeper. Whatever time I used to get, I used to spend working for the school and with kids. I never said no to any work. It is because of this reason before leaving the school, the management had chosen me as the *star performer of the middle school.*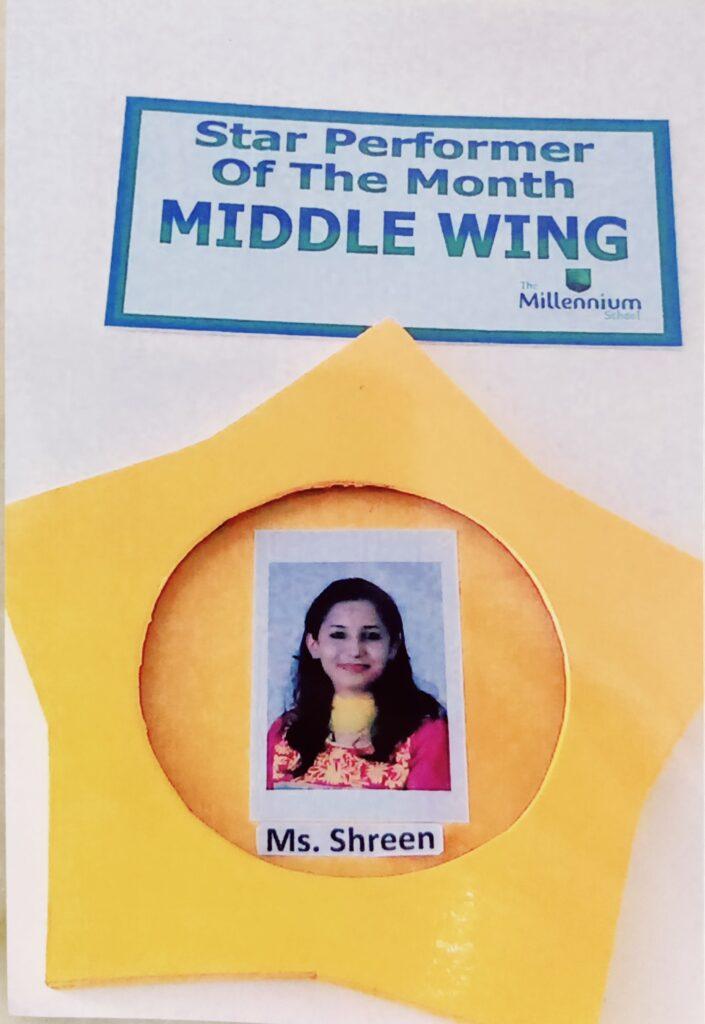 After my maternity leave, I tried to return to work but due to a sudden change of circumstances, I couldnat join back. I even tried to take paid home tuition but got no response from everywhere. Itas all happened because no one knew me in my neighbourhood as I used to spend most of my time either doing household chores or schoolwork. I never felt the need to interact with my neighbours. That was also learning for me. To raise my kids, I had to give up my job. But I couldnat leave teaching.
So I started a small initiative *Unnati* where we teach the underprivileged. We focus not only on the curriculum but also on co-curricular activities. Also, try our level best to provide them with opportunities that they would either be given or that they have missed because of lack of resources. We promote them on online and offline platforms also.
When we question her, how is she making a change in society? she said,a someone has rightly said that there is no greater joy nor greater reward than to make a fundamental difference in someoneas life.a For the past six years, through my small initiative aUnnatia, I have been trying to educate my domestic helpers and their kids. We mainly work on the overall development of a child. Also as an active Robin of Robin Hood Army, Noida and Alwar, I serve food to needy people that is healthy and fit to be consumed.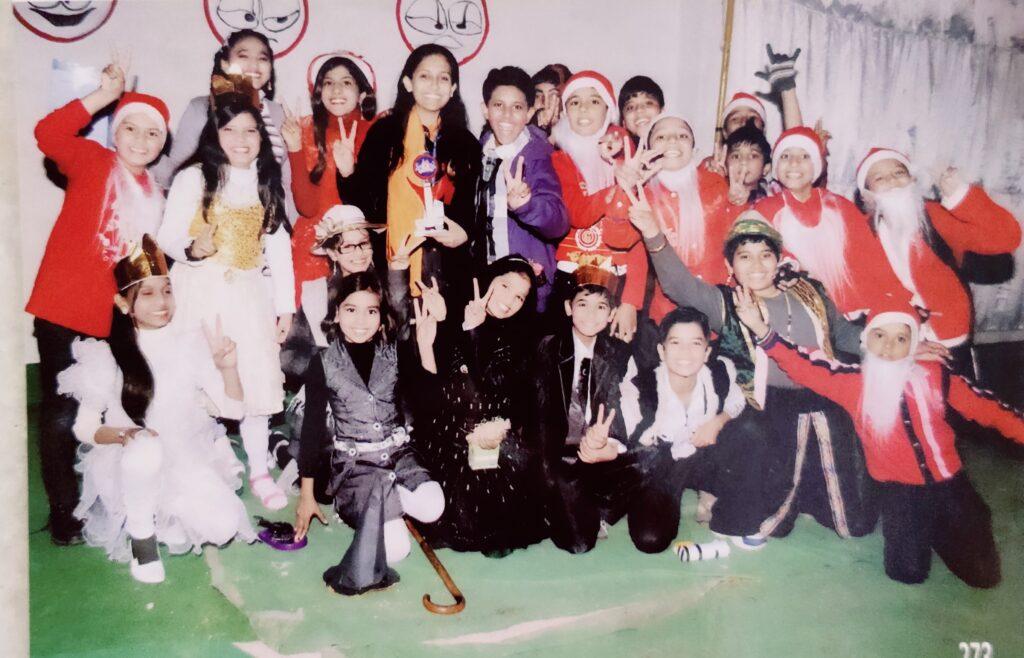 aI am a member of the Broadcast editorial board of Samvada a a monthly community magazine (Sector 41 Noida). I try my level best to address the issues prevailing within or around the sector and highlight the positive side of my sector to motivate others to contribute their best for the development and maintenance of our sector.a
During the interview, we questioned Shreen Vardhan Sharma about the support system which made her what she is today? To which Shreen Vardhan Sharma spontaneously replied a I give the entire credit of my success to my maternal grandparents, my parents, my husband, my mother in law, my sisters, my brothers-in-law, my kids, Nidhi Maaam (my neighbour and co-teacher), my domestic helpers and to my students. I hope I have not missed any.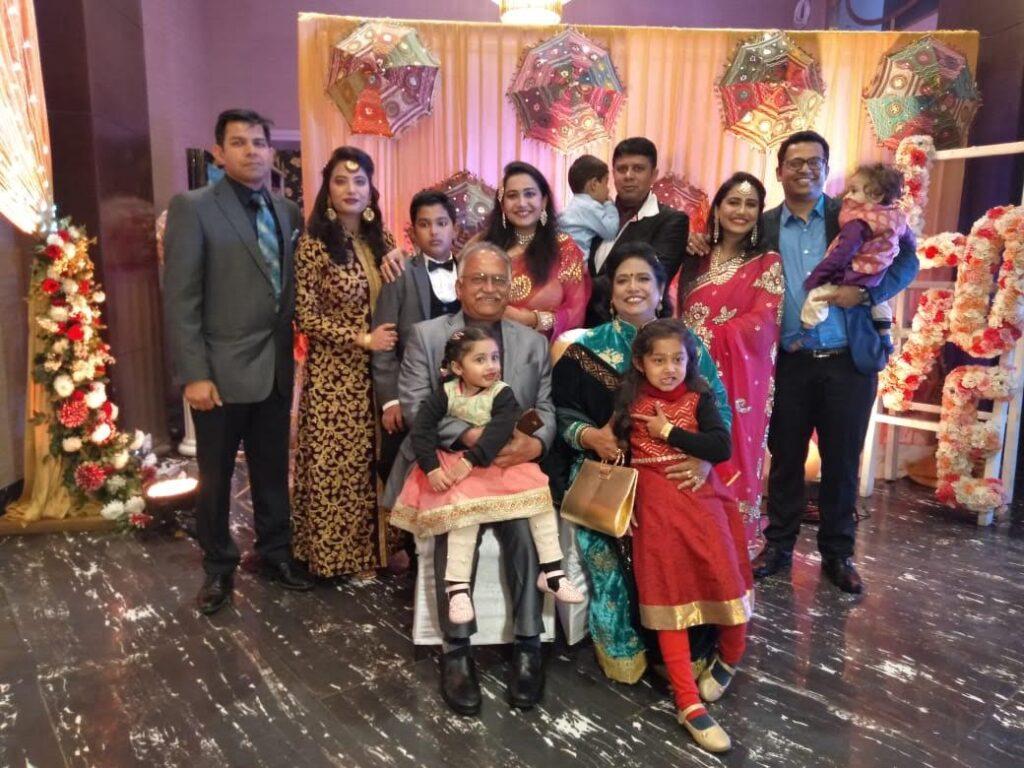 Apart from this, we question her about her favourite vacation she has spent and her favourite food; she promptly responded amy favourite vacation I had spent was in Mumbai. We went there to see the shooting location in Umargam of a famous Primetime show on Sony TV (Chandragupt Maurya). There we also met the entire star cast of the show and enjoyed interacting with them. We had lunch at an authentic Gujrati restaurant. We all thoroughly relished a typical healthy Gujarati cuisine.a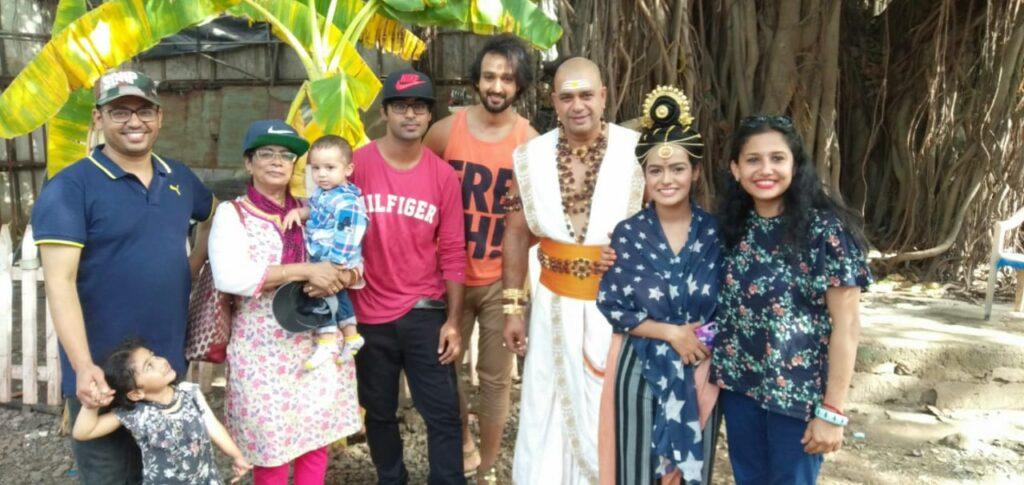 When the crazy tales, asked Shreen Vardhan Sharma if she had any crazy or influential incident which brought a change in her & would like to share with The Crazy Tales? She replied, aMy husband and I were blessed with a cute baby girl. I was all set to re-join school after my maternity leave. I had set a schedule for my daughter and even trained her nanny who will look after my daughter in my absence. One day I casually asked my daughteras nanny what she was going to do when my daughter would be sleeping as she would not be having any other work to do. Quite promptly she replied, aYou buy me a second-hand phone and I will play candy crush on ita. I was taken aback not because she knew about candy crush but because she was so quick with her decision.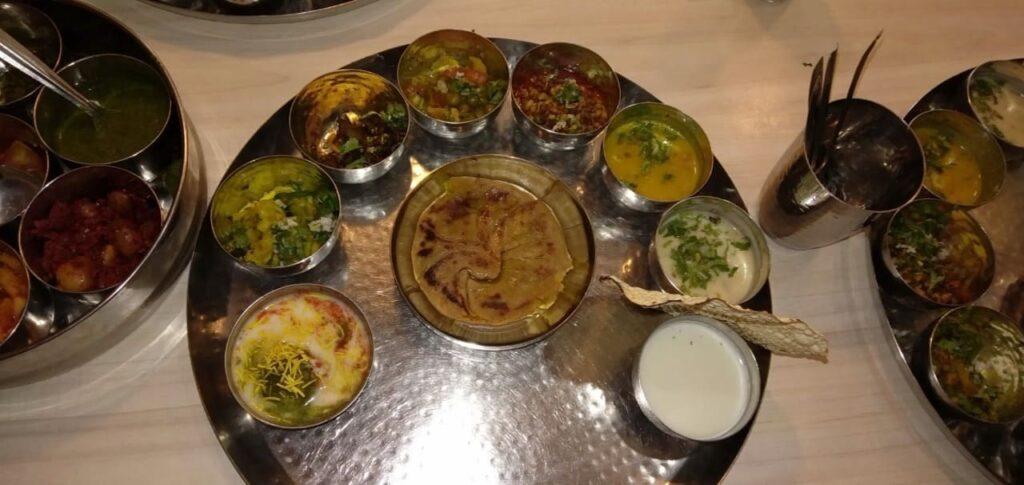 We remembered that on a few previous occasions, she had mentioned that she wanted to study more so that she could get a better job and earn more. I asked her if I wouldnat buy a second-hand phone but instead teach you something which will be of use to you in the future, would you like to study from me? For a moment she was quiet. Probably she was quiet because she is also a mother of two school-going girls and at her age, very few people would like to study all over again. But she agreed. And I started taking out some time every day to teach her. This was the beginning of Unnati.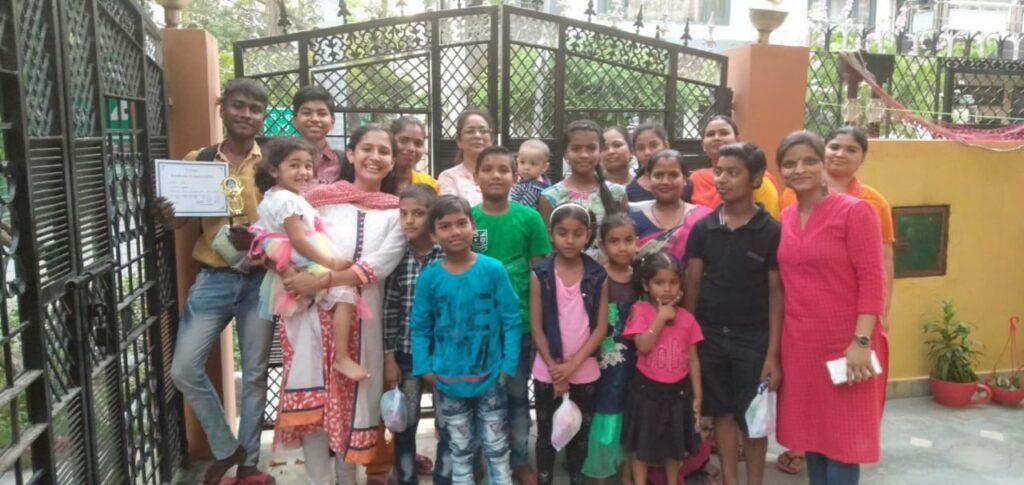 It was going good and seeing us every day, my other maid was also motivated and expressed her desire for studying. This is how the number of students increased. I used to make them sit with me when my daughter used to go off to sleep and they enjoyed learning something new from me. With the school, it was getting difficult to manage everything but still, I tried. Being a mother itself is quite a challenging job. I used to give homework to the maids.
However, I missed my daughter very much when I used to go to school, leaving her behind with a nanny. All the time in school, my mind was with her. My daughter was also cooperating with the nanny but in my heart, I knew that nobody can love her and take care of her as a mother. Then circumstances were such that I decided to quit my job. It was not an easy decision. I have always taken my career very seriously. I am a B.Ed. topper in Special Education (Rajasthan University) and a Star Performer from the middle wing in The Millennium School, Noida. However, I went ahead as it would give me ample time with my daughter.
After this, I used to get a lot of free time so I decided to teach my maids on regular basis. To motivate them further, I made them watch a #NilBateyeSanaathaa with me. They got really emotional when the movie ended, they got more determined to study and elevate themselves in their lives. This time they wanted me to teach their kids also. I happily agreed. And the number of students increased further. It was all going very smoothly.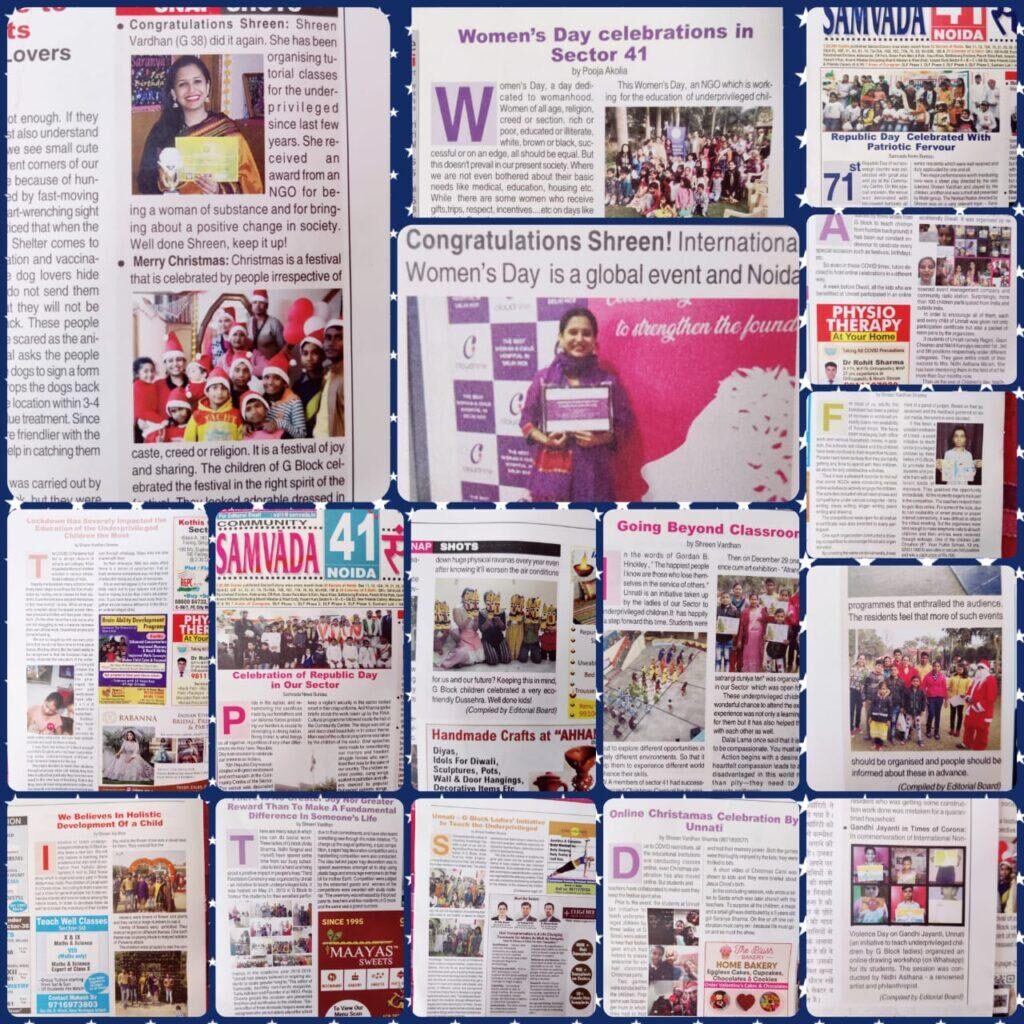 However, with so many subjects, it was becoming difficult to devote personal attention to all of them. I realised that I wonat be able to manage the curriculum of different age groups so I took the help of my mother in law, Ms Anita Sharma who is the supervisor of the special wing in BalwantRay Mehta Vidhya Bhawan and my next-door neighbour Mrs Nidhi Singhal who is a homemaker.
Now itas been six years that we have a strength of 12 students. Every day is a challenge. With the help of the latest teaching strategies and technology, we stress more on concept clarity. Each one has zeal and iron determination to learn and get good marks. They have understood the value of education. We are hoping to educate more needy people and bring a positive change in their lives.
Together we celebrate festivals and occasions. We are trying our level best to provide them with different kinds of exposures like taking them for a talk show on Salaam Namaste, taking them to science and art exhibition at The Millennium School Noida and also taking them to flower show at Noida Stadium.
Also, promote their talent in various competitions organised by RWA of sector 41 Noida. We also train them to participate in RWA functions. They had presented Hindi rhymes and Nukkad Natak on stage.
Every year we organise a felicitation ceremony to honour their sincere efforts. We have been lucky that few kind ladies volunteered to provide much-needed guidance to the students to hone their skills.
When I delivered my second child, I thought I wonat be able to continue with this any longer but then it was my studentsa faith in me that got me going. After a break of three months, I again started teaching them with the help of my family and domestic helpers.
The lockdown restrictions did give Unnati a setback but we have overcome all the hurdles. We started teaching our students with the help of Whatsapp video calls. Some of them didnat have books so we arranged books for them. We give homework and take a test on WhatsApp. I can proudly say that we have covered a substantial amount of courses. Not only that, to keep them motivated we forward their entries in various online competitions. The kids have won cash prizes and gifts also. Each one of them had also received an e-certificate.
In the year 2019, for my small initiative, I was honoured by cloud 9 hospital on womenas day and was also awarded by IMS Noida (Salaam Namaste). I have also received a certificate of appreciation from ibhubs. Quite recently I was invited as one of the panellists by the Global womenpreneuer clique for an online talk show for the work that I have been doing.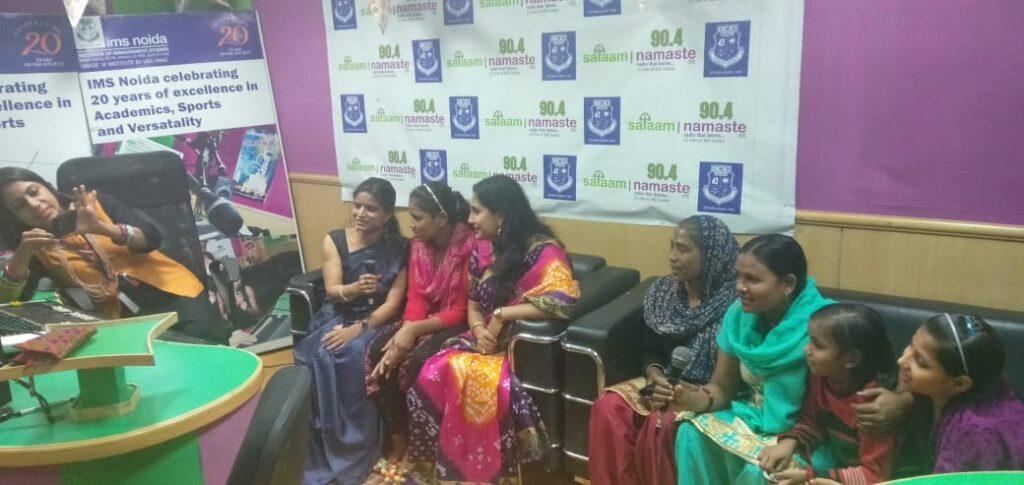 With this small initiative, we would like to send a message to fellow citizens to please step forward and devote some of their valuable time in shaping the future of a better India. Do what you can, with what you have, where you are. One person can make a difference and everyone should try to make this world a better place to live in.
How do you like the story of Shreen Vardhan Sharma? Do let us know in the comments below. Give us a review of this story and do subscribe to us for more stories. Also, share this post with your friends on social media.