Education is what makes you civil so study and spread his knowledge
Education is what makes you civil so study and spread his knowledge The Crazy Tales…
Education is what makes you civil so study and spread his knowledge
The Crazy Tales interestingly assembles an inspirational story about a person who has assisted the education sector for over 8 years and worked extremely hard in the banking sector for 6 years. Dr Uchit Kapoor is a strong, enthusiastic & industrious man, the crazy tale is presenting a motivating story so one can chase from his life.
Dr Uchit Kapoor spoke with us about his life, family, and his entrepreneurial journey.
Letas take a glimpse at how his thoughts can motivate others.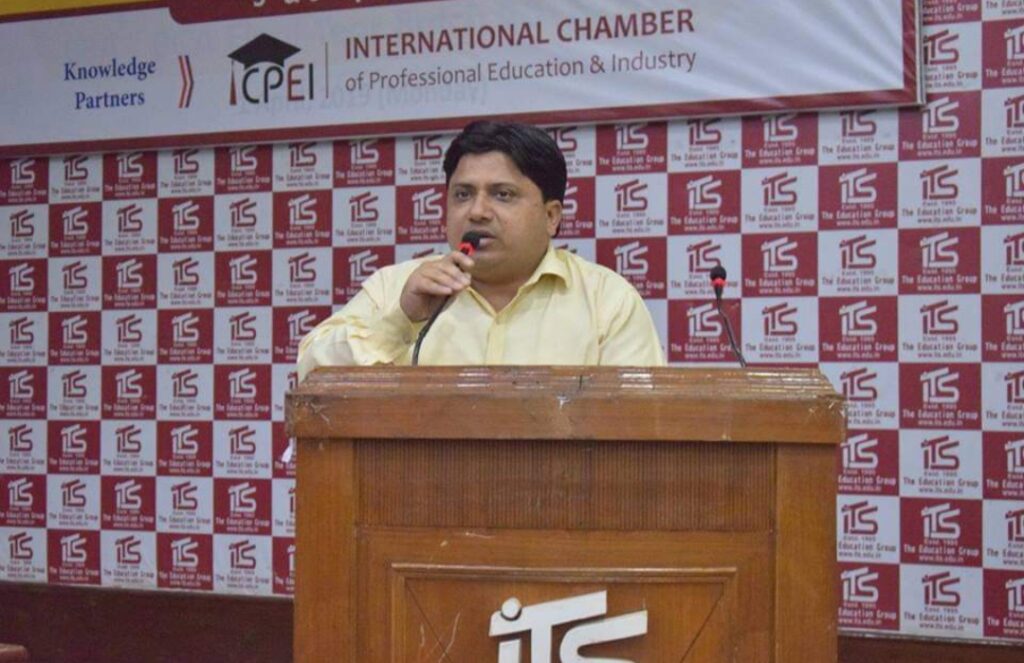 A brief description about Dr Uchit Kapoor:
He was born in the outpost town of Punjab, Bathinda, and brought up in Yamunanagar, Haryana. An interesting one-liner describes him very well aI am a dreamy Aquarian who imagines changes around in society and my role in bringing them."
Talking in terms of Qualifications and Experience-B.Com, MBA, PhD, MS, from leading institutions like KU, ICFAI, NMIMS, IMT, and NLU. Focusing on his working experience he has invested 6 years in Banking and 8 years in Teaching. Money and time embedded resources into education come back with great returns in the future.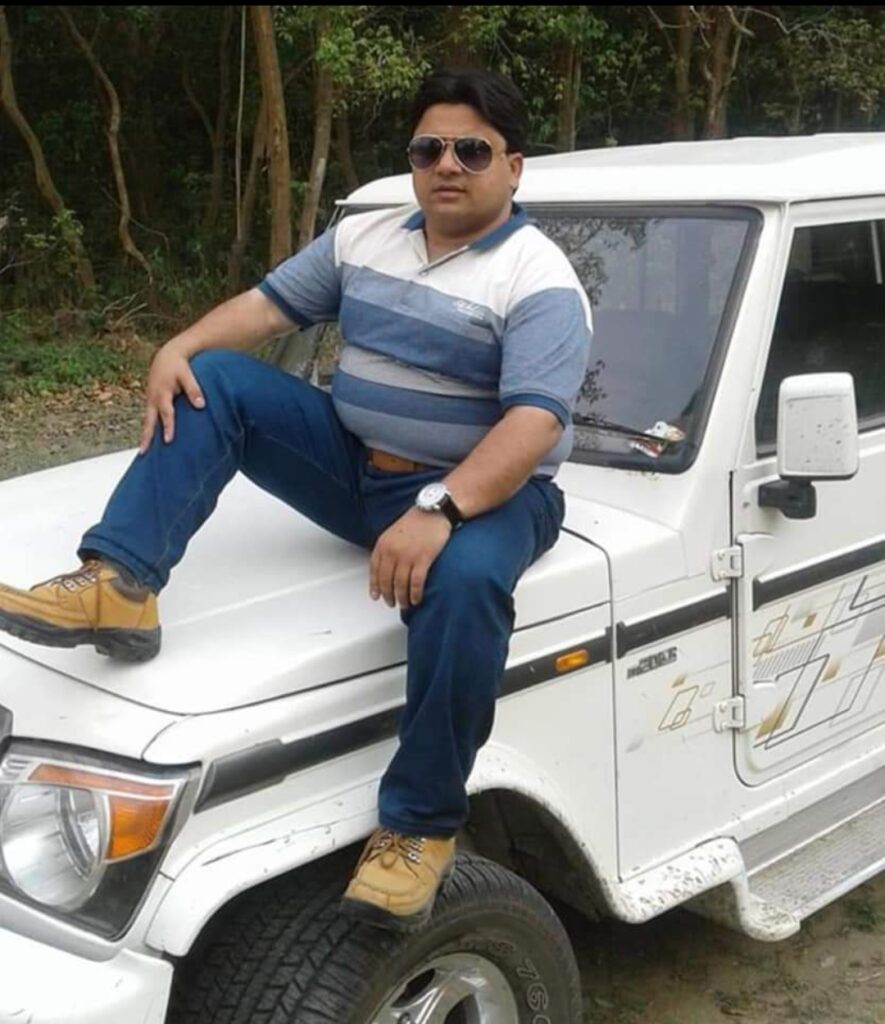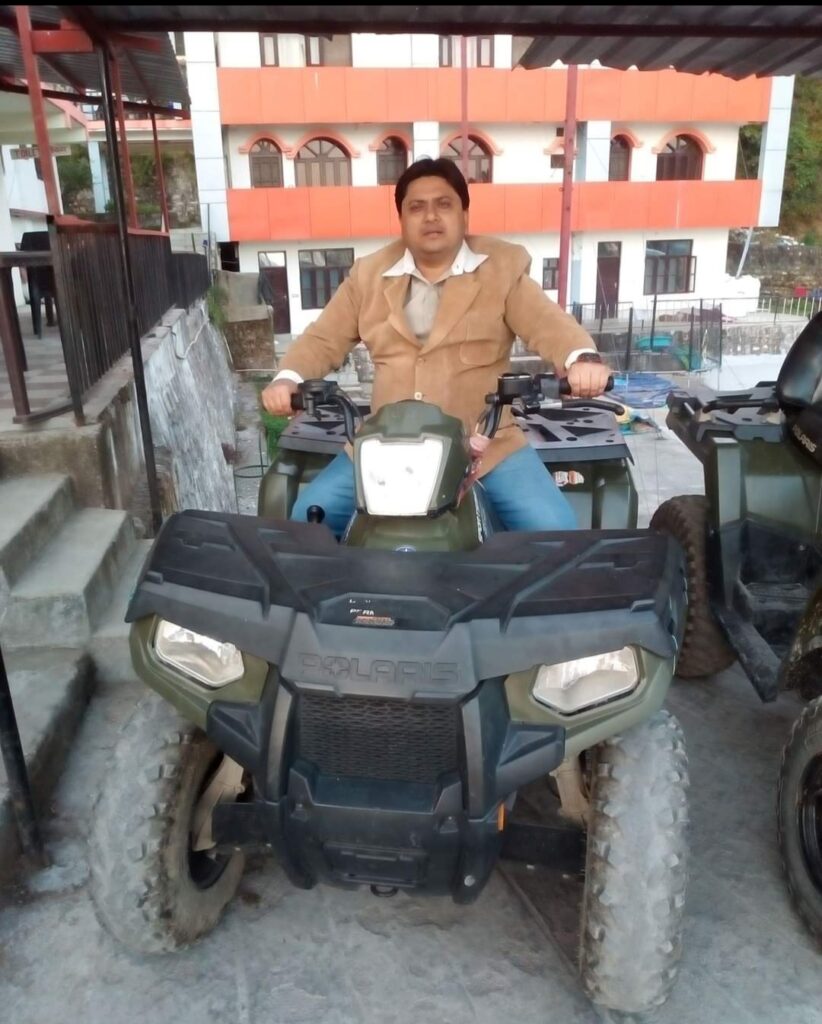 Childhood and Family Introduction:
His father is a businessman and his mother is a school teacher, pampered by family and circumstances. He is always energetic and positive yet aggressive.
Entrepreneurial Journey and Core Competencies:
He ventured into Research and Academics in Jan 2013. His forte is Entrepreneurship, Banking, Strategy, Risk, and Cyber Law. Also, he started a consultancy in this field in 2015 assisting other academicians in their research endeavours.
He has 20 national/international conferences.
30 national/international awards and honours.
28 national/international research papers.
15 national/international patents to his credit as of yet.
Moreover, he has served with Yes Bank, Fullerton, Magma FinCorp, AIMS, Chandigarh University, Mullana University, and The ICFAI Group.
Awards and Recognitions :
GD Goenka Commerce Excellence Award, 2016
Veritas Corporate Champions Award, 2017
NAAC All India Best Paper Award, 2018
Guinness World Record International Conference Compendium, 2019
NAACMAR Session Chair Award, 2020
The ICFAI University, Dehradun, Valuable Contribution Award, 2020
The IAECT International Education Excellence Award, 2020
The Crazy Tales Influential Indian Award, 2021
Dainik Bhaskar Special Guest Honor, 2021
AIMA Research Excellence Award, 2021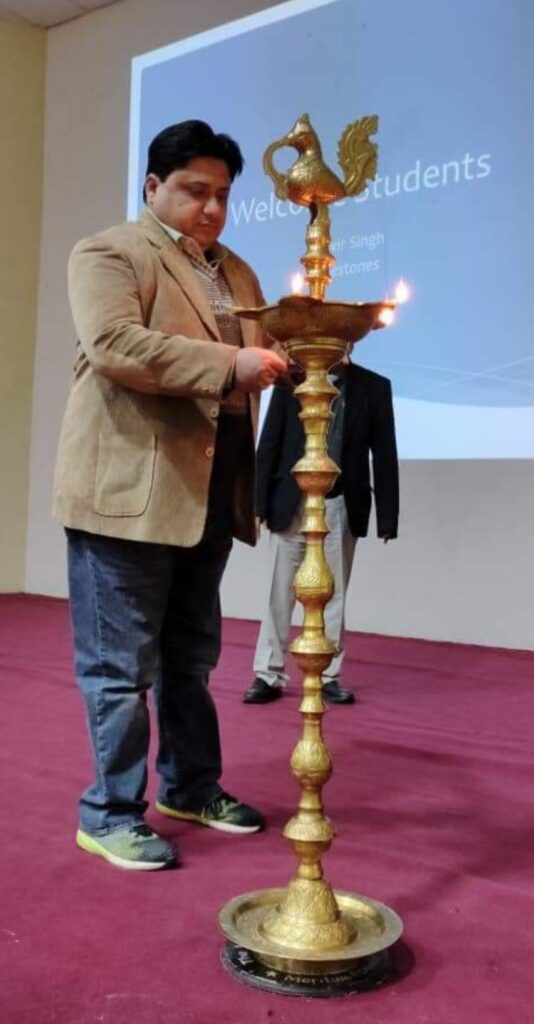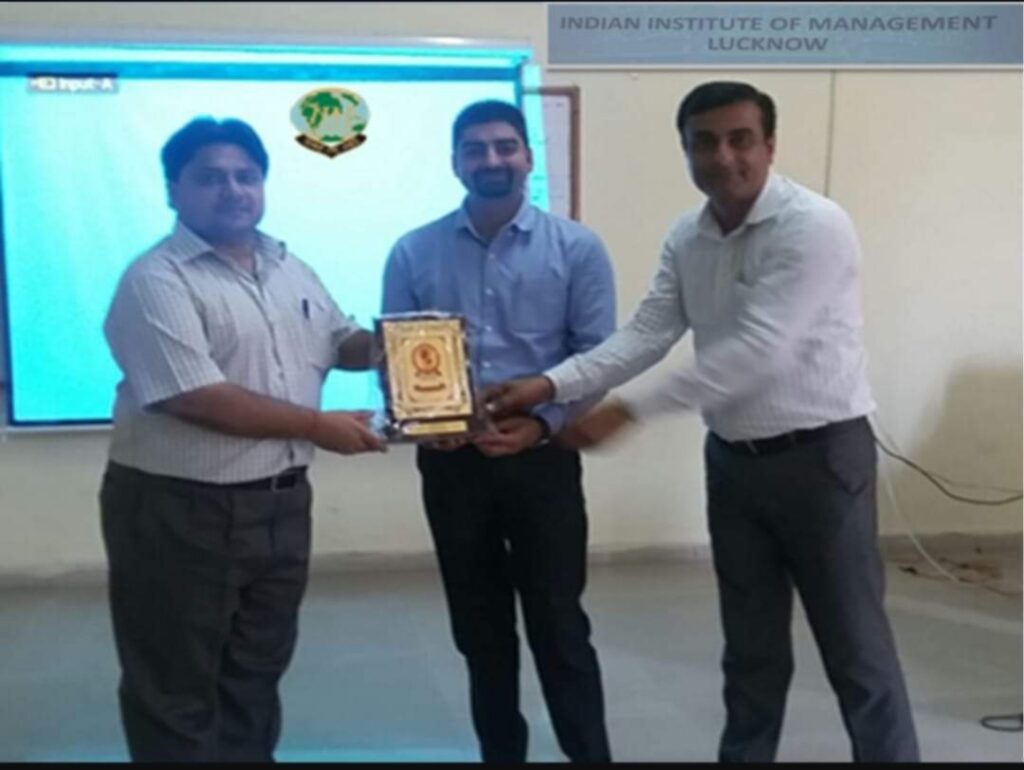 Favourite vacation, movie, and motto for life:
His favourite vacation is Mauritius with lush green around and watery jiggles which give a soul resting experience.
His favourite movie is 3 Idiots, the impact of education and its importance is shown very subtly and in an inextricably interwoven manner.
He describes his motto for life in an interesting manner in form of the equation, lets have a look:
The effort raised to the power ability.
The success was raised to the power of humility.
Soul raised to the power of divinity.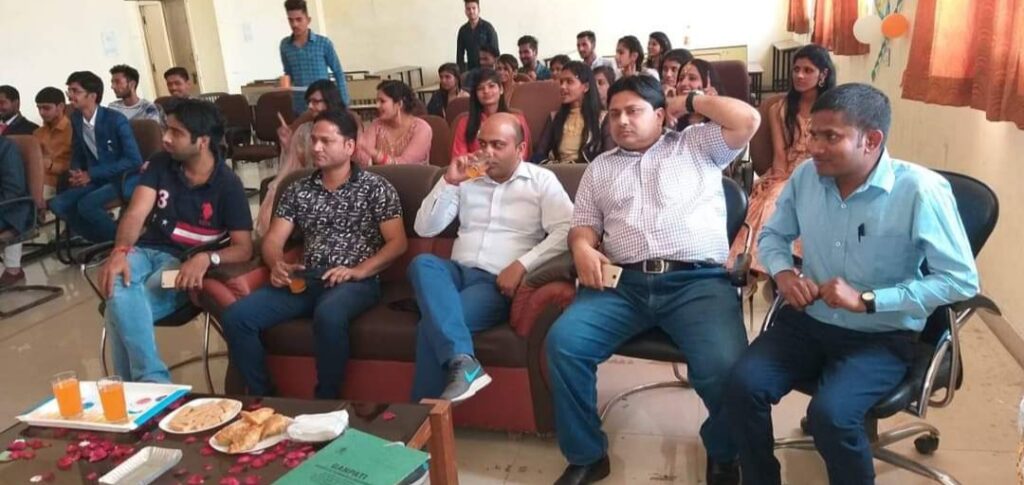 Also, he has described his good deeds of Handling Covid -19. Let's throw some light on it -
We were, fortunately, living in a relatively safer area where the impact was not so deep. He spents most of the time at home searching and sharing videos of various aspects of Covid -19 so as to educate people through social media. He even encouraged some of the faculty members to write research papers on Covid -19.
Summarizing his life, how life treated him in his own words :
Life always has been in roller-coaster swings. Childhood was smooth and prosperous and when the teens started, the pressure started mounting up for career race, left 3-4 career and job options and finally settled in Education Sector. No grudges against life as whatever happen to happen for a reason and we are the only ones responsible for it, though this equation seems difficult to understand. Life's treatment towards me has been just and result-oriented, worked hard - results followed, acted careless - failure ensued.
His Future Plans
To teach well, carve out a niche for me, write some quality books and excel in this field.
Dr.Uchit Kapoor is a truly motivating personality who wants to create a success-oriented learning environment. Stories are a communal currency of humanity- The Crazy Tales hope that his story encourages you well.
Keep Sharing with us such interesting stories at The Crazy Tales.