Out of numerous inspiring stories, we bring to you the inspirational story of one determined woman, Mounita Bagchi. She is passionate, hard-working and who never gave up even at her hardest, time. Moumita Bagchi,is a homemaker and a mother of two. She belongs to Delhi. She is a Presidency Post Graduate, an institution which gave our country the most famous & prestigious International Awards like Nobel prizes and Oscars!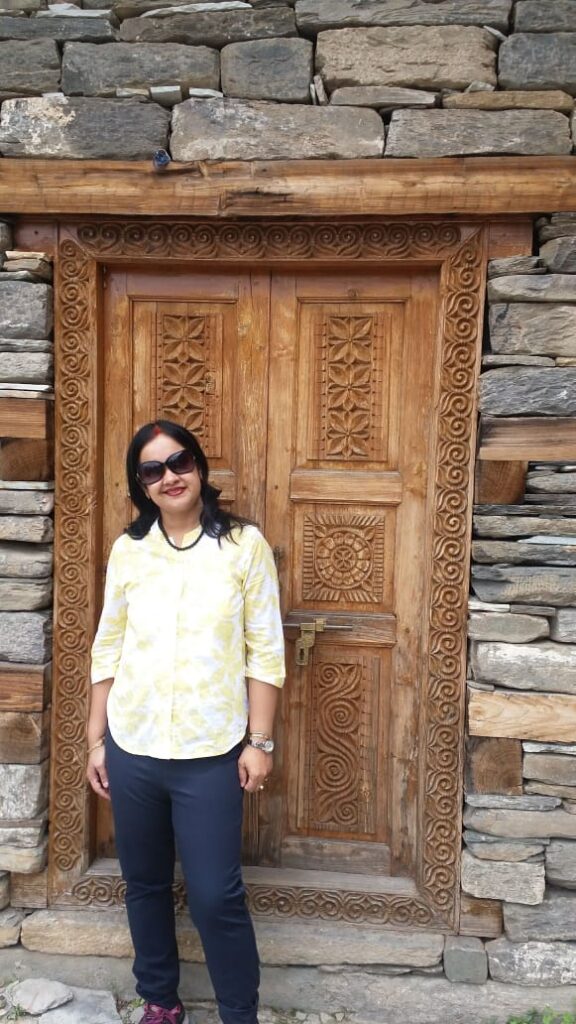 When the crazy tales asked about her journey, she said "having a presidency degree and sitting idle at home was something unbearable for me. Though the situation had not always been like this. I had a career and managed to get myself into two prestigious Govt. Jobs through All India exams, but to satisfy my family's ego, I had to give up all my dreams & wishes and was forced into being a homemaker only."
I also worked as a teacher in a school for a short period but my husband's transferrable job and also the no support from my family turned me to become helpless.
But then I realized, that I need to do something from my home only. I further realised that I have got the power of pen and consequently I started writing! I remember, it was June 2018, when I published my first blog in an online writing platform. Now I am a regular contributor there and many similar writing platforms. My writings also won some prizes on these platform's ongoing contests! I am also a content writer and podcaster of an app-based FM channel where one can hear the audio versions of my stories.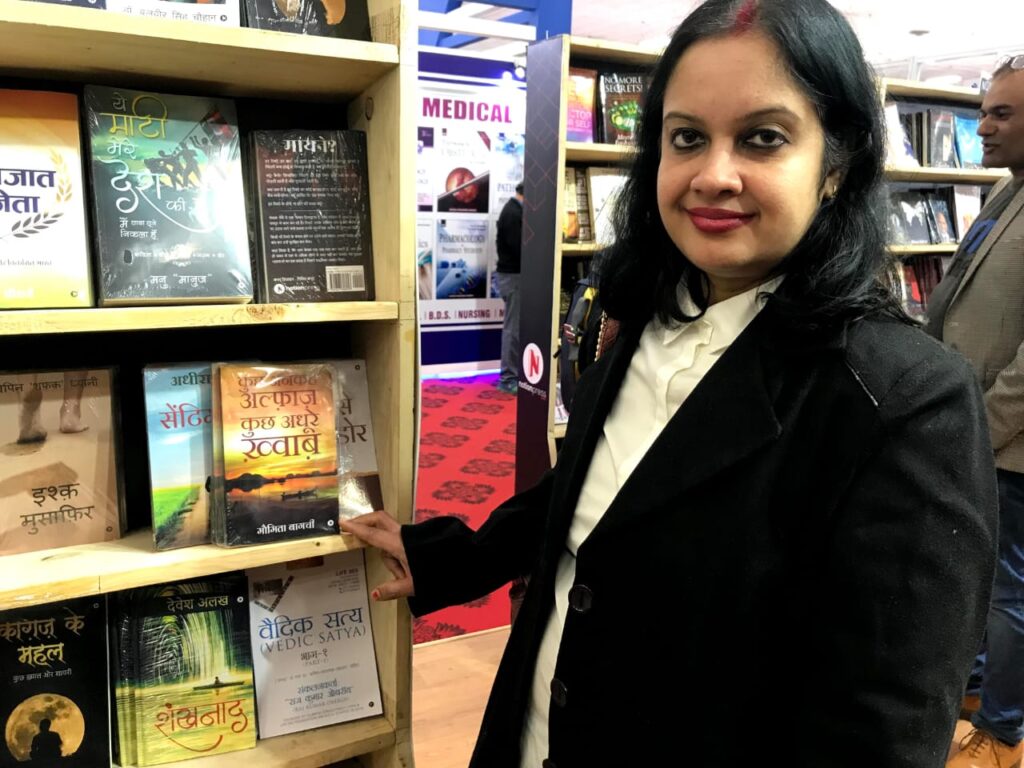 Her Publications
1)" Kuch Ankahe Alfaaz, Kuch Adhure Khwaab" ( 2019), an anthology of short stories.
2) "Maa ki Diary" (2020) a novella.
When we question her, how she is making a change in society? she said' I wish to bring a change to the society through my writing. I mainly try to write on social issues and gender discrimination.
Her Book Description:
"यह पुस्तक लेखिका मौमिता बागची की दूसरी प्रकाशित पुस्तक है। यह एक लघु उपन्यास है, जिसमें उन्होंने माँ की डायरी के माध्यम से एक माँ की दृष्टि से स्त्री जीवन की त्रासदी, विषमताओं और चुनौतियों को दर्शाने की कोशिश की है। एक माँ, जो एक पत्नी है, किसी की बहू भी है, भाभी भी है, कुल दीपक को जन्म देने वाली भी हैं और न जाने कितने ऐसे रिश्तों को वह निभाती हैं, कैसे दूसरे को खुश करने की प्रक्रिया में अपने इच्छाओं की बलि चढ़ाती है। इसका सुंदर वर्णन इस पुस्तक में मिलता है।"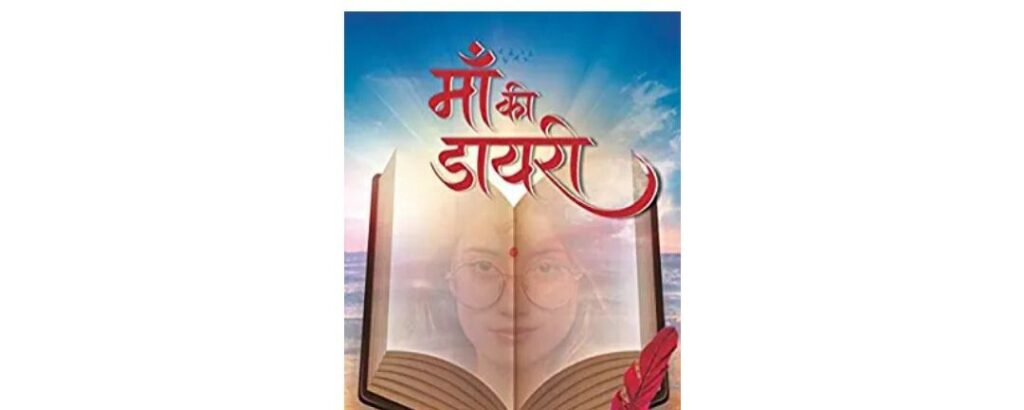 "प्रतिलिपि फैलोशीप प्रोग्राम के तहत यह एक धारावाहिक के रूप में लिखी गई थी।संपादक मानवी वहाने जी का इसके बारे में कहना है -"एक माँ का डायरी के माध्यम से, अपने बेटे को स्त्री की दृष्टि से स्त्री को देखना व उसके जीवन को समझने का नज़रिया प्रदान करना बेहद अच्छा लगा। काश ये नज़रिया हर माँ अपने बच्चे को सीखा पाए।"
"वर्तमान समय में स्त्री सम्बन्धी चिंतन-मनन व इस विषय पर समझदारी बनाना बहुत आवश्यक है। क्यूंकि अब यह चिंतन-मनन घर-परिवार तक सीमित ना रह कर विश्वव्यापी रूप ले चुका है।"
"कहते है कि किसी भी सभ्य परिवार, समाज अथवा संस्कृति का सही आंकलन करना हो तो वहाँ की स्त्रियों की स्थिति आंकलन कर लो सब ज्ञात हो जाएगा आपको।"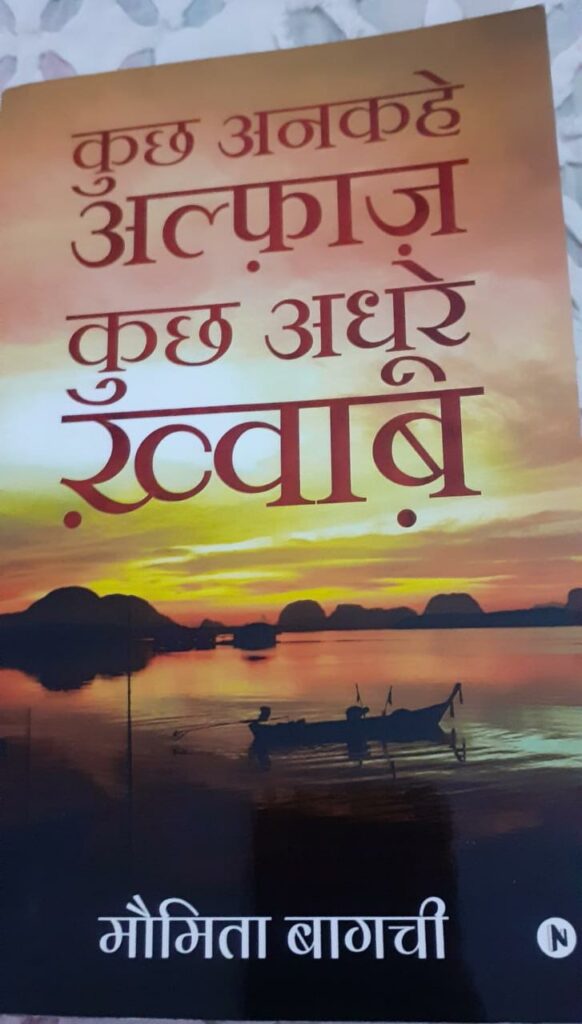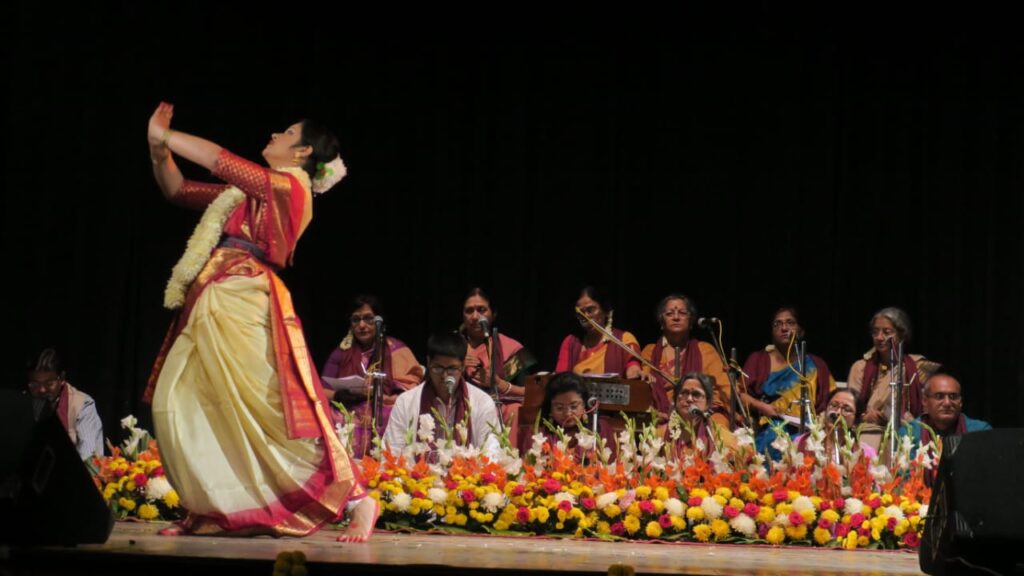 When the crazy tales asked her about the support system which made you what you are today, she quickly, replied " My friends and peers, have always supported me, when my first book was published, I got overwhelming support from my childhood friends, they all made sure to purchase my book and gave me their valuable comments. But that wasn't all, they also urge me to write more books."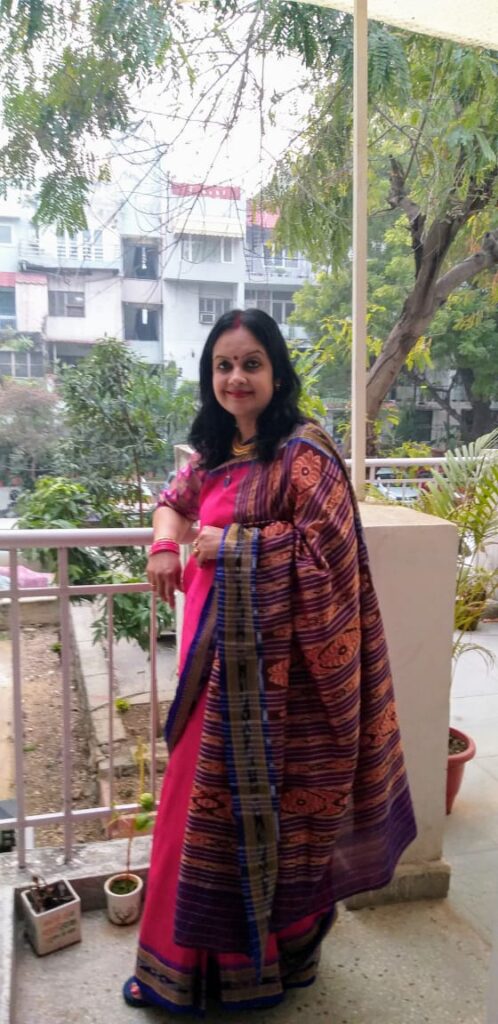 She said "there has always been technical support from my children. They are a constant source of my motivation to do something so that I can make them proud! Other family members also rendered support to me in various ways.
Apart from this, we question her about her favourite vacation she has spent and her favourite food; she quickly mentions " well, My favourite vacation was in 2019 US- Canada trip. My husband is a literal globetrotter and he loves to travel a lot. With his inspiration, I have now seen a bit of the world and our Motherland as well. Every vacation with him and with my family has always been such a great source of learning and experiencing the world. I am developing my observation power through these vacations, that also helps me to write.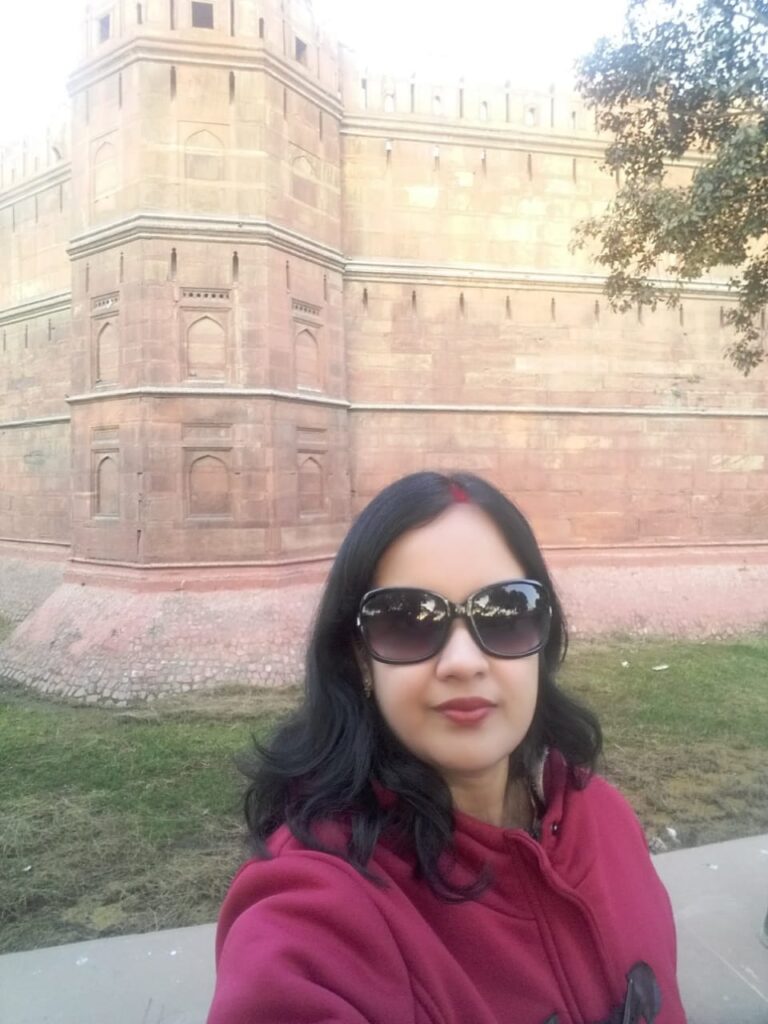 Apart from this while talking about my favourite food, is always a homely cooked food, though I enjoy continental food a lot. I also love to cook and at the request of my hubby and kids I also try to experiment with dishes at home.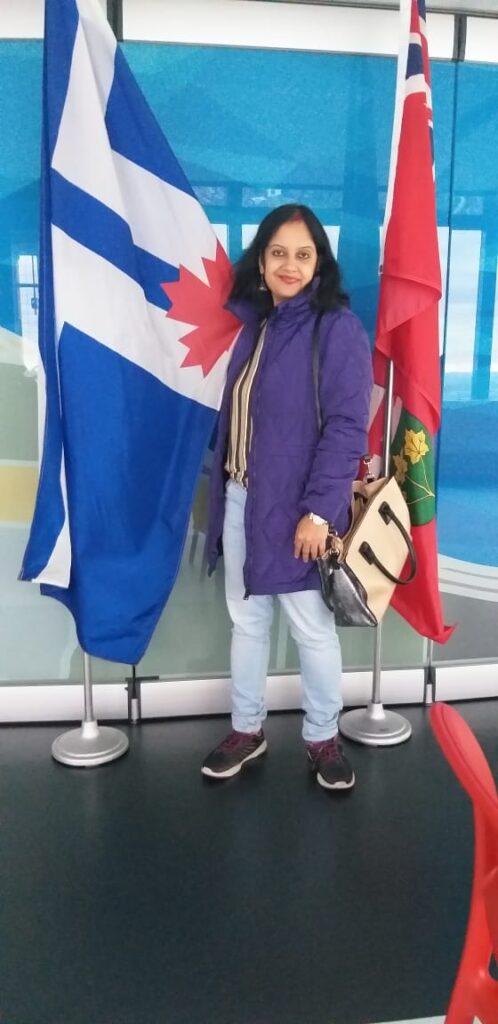 When the crazy tales, asked her if she had any crazy or influential incident which brought a change in her & would like to share with The Crazy Tales? she quickly replied 'that the craziest life-changing incident, I guess, is yet to come. But one incident that changes my outlook was the day when I turned 40. Gradually by this time, it dawned upon me that I felt far I was like merely existing. So, I was doing things to please others and in return getting a lot of bullies. Now I should try to live, do something which pleases my soul and which will do good to me as well because it will have a greater effect too.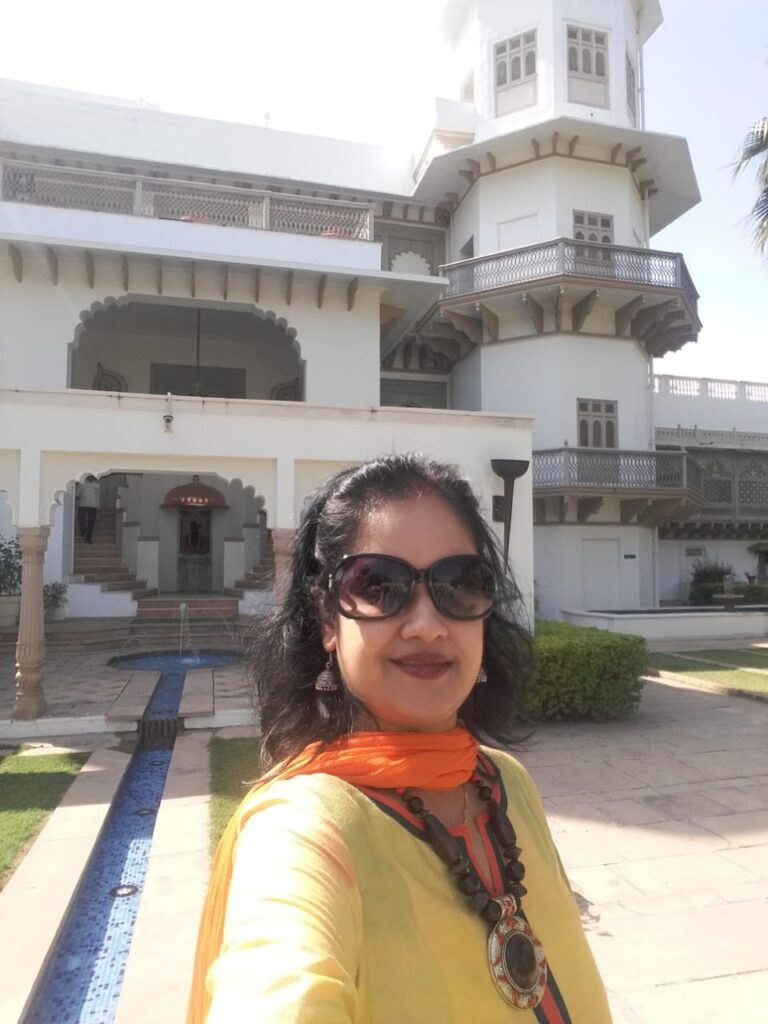 Earlier, I had to resign from both my Central Govt. Jobs to please my parents and mainly, my In-laws. Since then something was compelling me from inside to start again. Hence I started again, when I found its the right time. I picked up my pen ad started writing.
Beside I am preparing for University exams. Recently finished my B.Ed in 2019. And currently pursuing my second Masters in English literature. These were my unfulfilled dreams, which I would like to fulfill them in the coming days.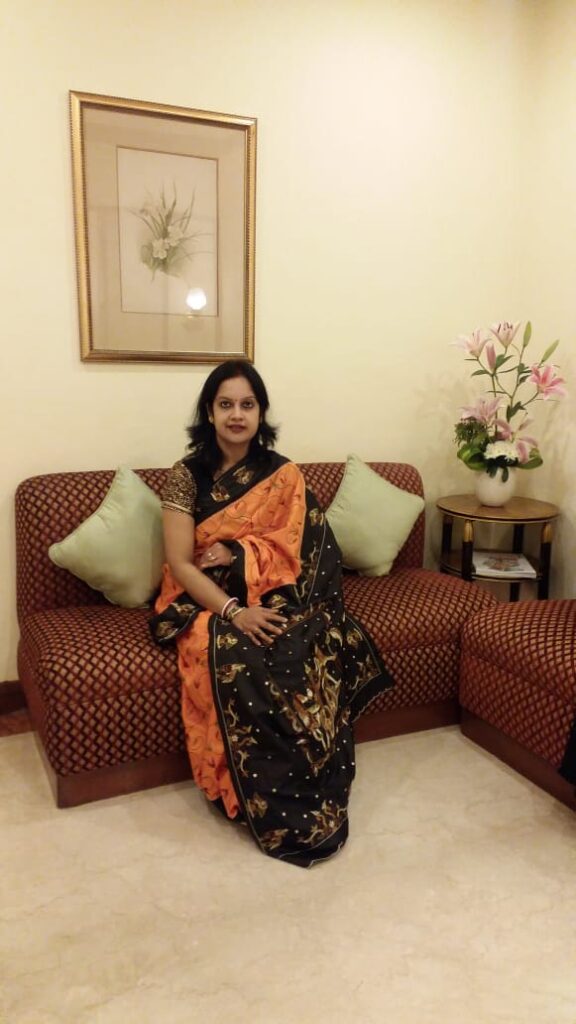 "I believe, my journey has just begun, I wish to create more meaningful and noteworthy literature in future."
-Mounita Bagchi
How do you like the story of Mounita Bagchi? Do let us know in the comments below. Give us a review of this story and do subscribe to us for more stories. Also, share this post with your friends on social media.