Its Not Important To Cope-Up With The Society, But to Yourself - Kavita Bardia
The Crazy Tales gives you an unforgettable story of one strong-willed lady, out of a series of inspiring stories, Kavita Bardia. Let's take a look at how she's influencing her dreams and how it could encourage others to do the same.
When The Crazy Tales asked her to give an introduction about her, she mentioned, She firmly believes that a strong woman acknowledges that talents like reasoning, decisiveness, and courage, as well as insight and emotional attachment, are equally feminine. She appreciates and makes use of all of her abilities.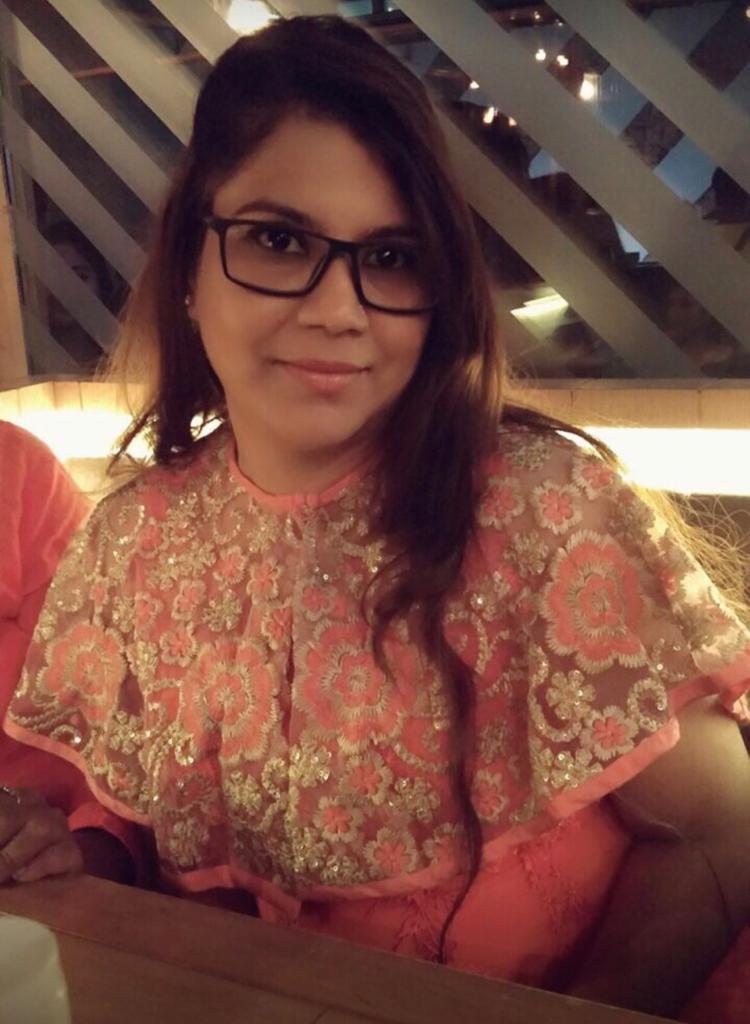 For me, life was never easy. I still stood like a tree by the water, through many ups and downs. I used my flaws to arm myself to build my future. I walked with the world on my back, which I disguised as a pair of wings.
Food And Passion By Kavita Bardia is a cooking food channel on YouTube.
When we asked her if shed like to share any childhood memories to which she shared, As a child, I was always being pampered by the family. My father & Kaka used to call me Indira Gandhi. They always said nothing is impossible for me. I was fortunate to get training & basic education from the Iron Lady of her time my grandmother.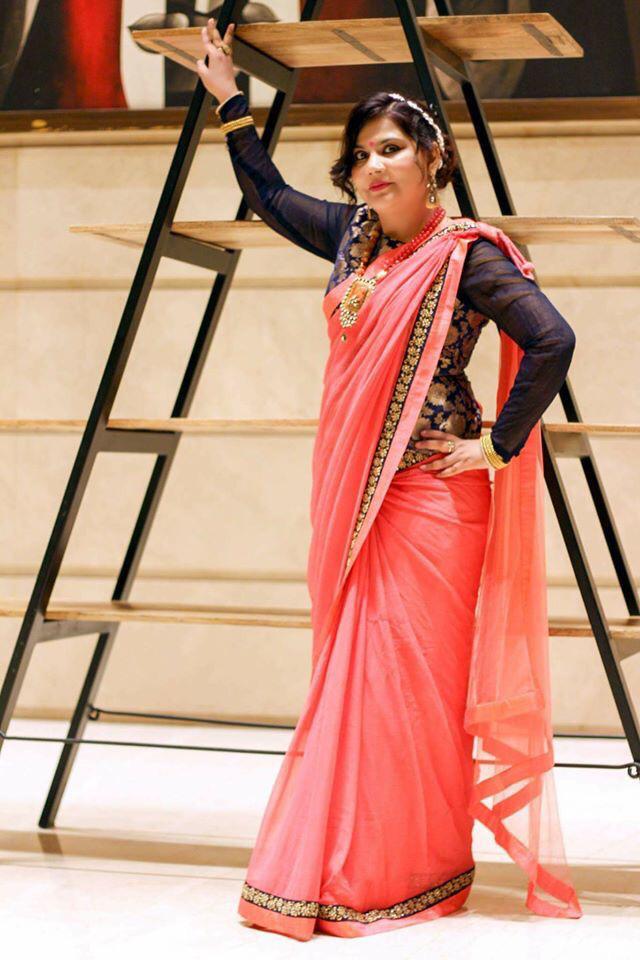 When we asked her to share how life has treated her, she said, While I was suffering from acute depression, relatives took advantage of my mental state and took away my property and money by fraud. I was left practically penniless and lifeless.
Then I lost my mom, 2 years later. My son who was barely 4-yrs-old was my strength then. Unfazed by obstacles and against all odds I stood up to create my new world. My strength remained intact. Even though I lost jobs because of my in-laws' influences. I never gave up.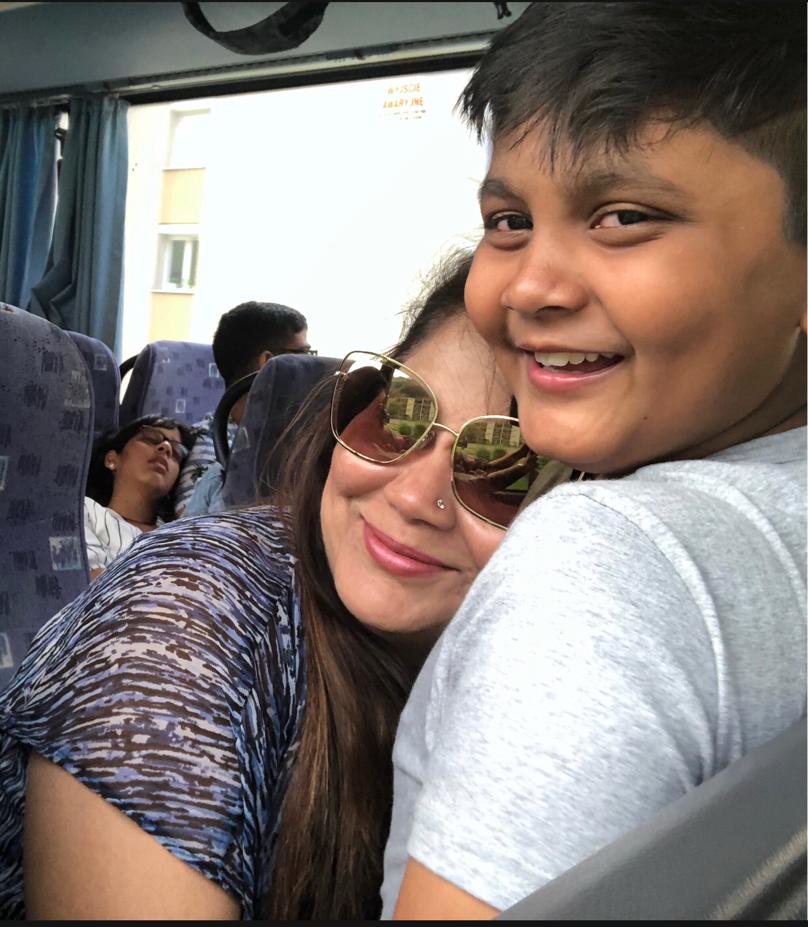 In my professional life, I came across some indecent approaches and hovering eyes which wanted to take advantage of the single widow lady. Nevertheless, being financially independent, I was ready for any challenge that each day brought.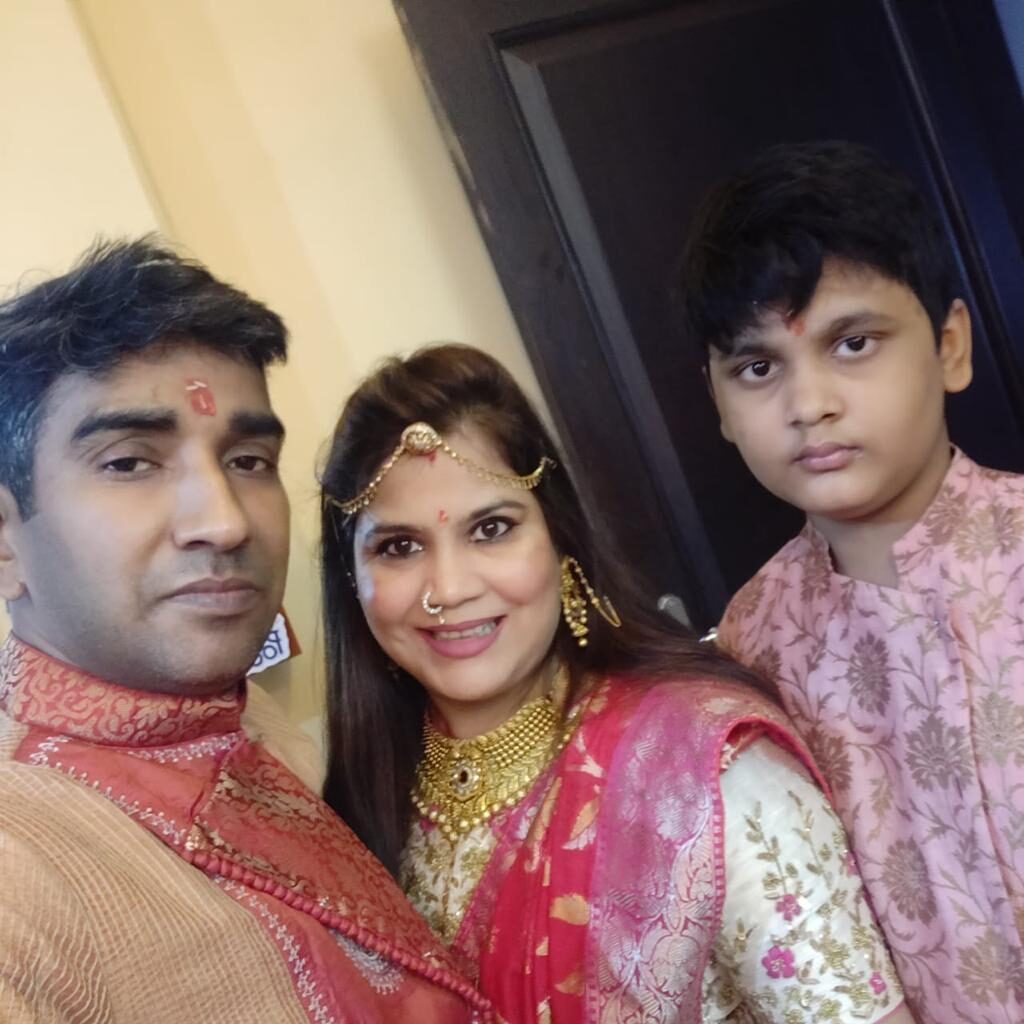 When we questioned her, about her personal life and relationships. She discussed that her married life was like fairy tales. Had extremely best companion in life. He was my friend philosopher & Guide. But nature struck hard. Lost him when I was 32. I was in a pool of depression. I used to faint on regular basis & was living like a lifeless walking body. My son was just 1 yr 8-month-old at that time.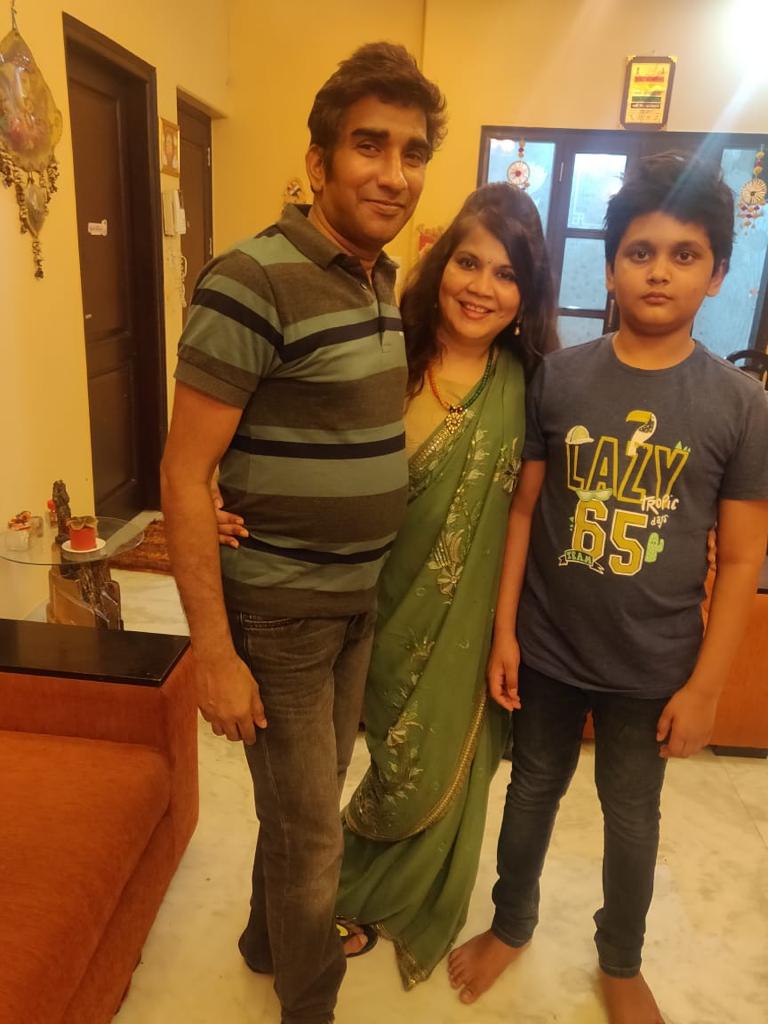 My in-laws left no stones unturned to frame me the monster, in front of society. To my worst luck Society believed them too.
That time I realized, If society couldnt understand Sita & Draupadi. I am just a mere human being. Expecting them to understand was looking for stars on the ground or getting moon in hand. My family was my support system. The joint family was the reason for my get back to normal life. My grandpa, Father, Mom, Kaka kakiji & my brother, Babhi always boosted me. Never allowed me to fall.
After every fall, that strength inspired me to run with even more strength. My backbone & pillar of strength was my son. Though very small he was the child who took care of me. He used to pray for me.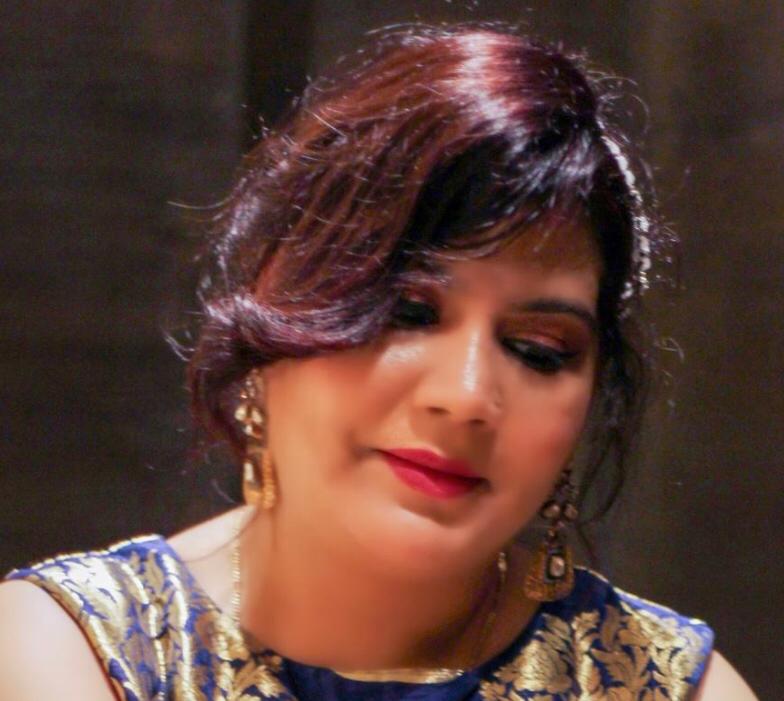 I remember at age of 3 he used to get up every midnight asking me to drink water. When asked why he did so, he said he made sure that I didnt faint. He didnt want me to go to his dad.
In my struggle phase, I did a job as a coordinator in school, an infrastructure company as project head, Industrial Led light sector and many more.
Life again blessed me with an amazing caring loving life Partner Sanjay Bardia. He gave his unconditional support. He always backed me. Today whatever I have achieved its because of him & my son.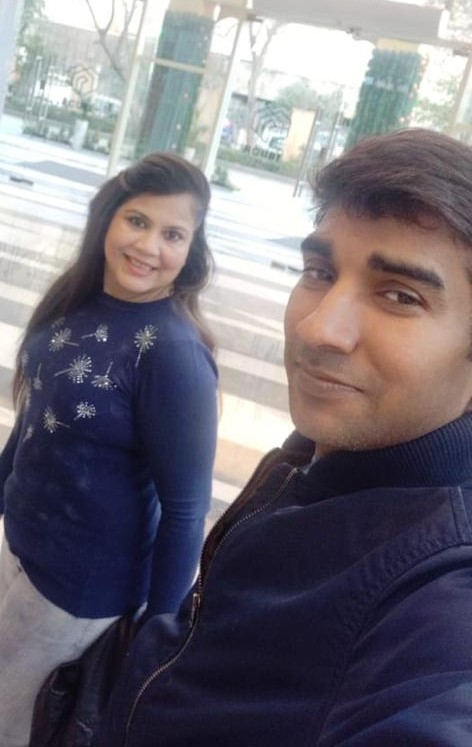 In front of his family, he was a staunch supporter of mine. My troubles, unfortunately, did not stop there My son was diagnosed with Multiple Sclerosis. My son, Divyansh and I never lost faith. Life never promised to be easy but it assured me solutions. My sons smile is like sunshine that brightens my life.
When we asked her entrepreneurial journey and a brief about her education, awards, and recognition she was honoured with to which she replied, Im MBA in Marketing, a Fashion Designer and Saree Drapist, and Saree Stylist for Celebrities. I'm familiar with over 150 different saree draping styles. My YouTube channel for saree draping is The Drape Story By Kavita Bardia. Cooking is a hobby of mine. I prepare a wide range of dishes. Cooking that is entirely vegetarian.
I have won many cooking competitions.
Chef Adda, Favourite Chef, NIHM, Grihalaxmi contest are few to mention.
Being featured on Grihalaxmi for my cooking recipe.
Women Achievers Award by Fashion Lifestyle Magazine
4. Pride of Society Heros
Best Saree Drapist & Fashionista by Crazy Tales
The jury in many Social programs & Fashion Shows
Powerful Women Award by Crazy Tales
I am NLP Practitioner & International Trainer & Coach from ILA Bangalore.
I'm a Momspresso blogger. I was the administrator of two Momspresso support groups for single parents. Supporting single mothers as a guide.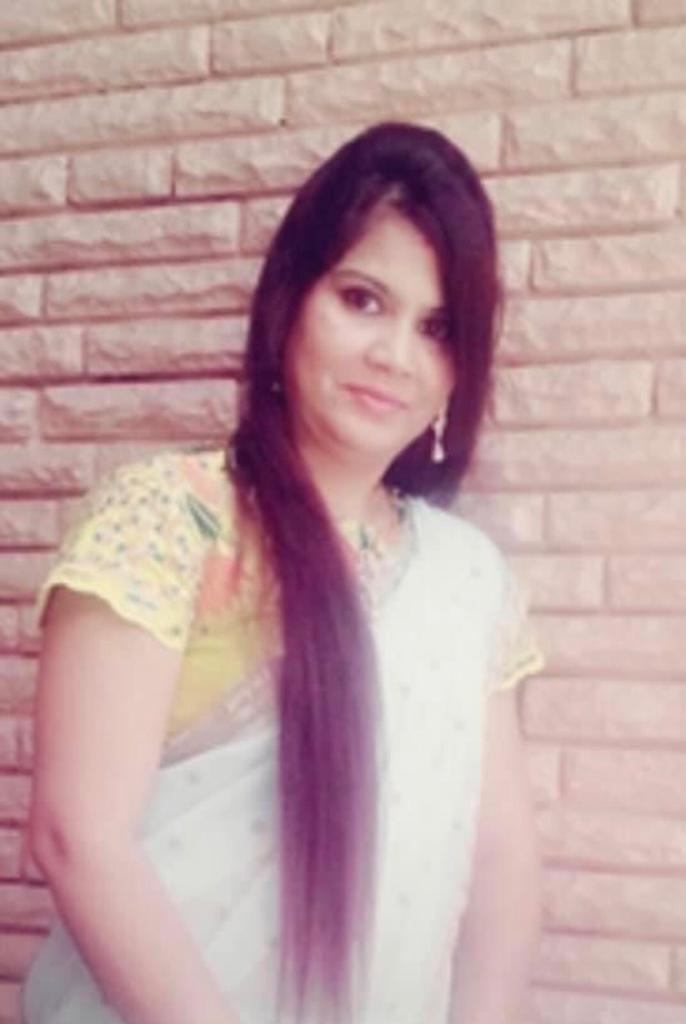 During the lockout, I taught several zoom classes on saree draping and cooking. Many motivational courses are available on Zoom. It is a group activity.
My interests include reading, blogging, and gardening. She has also started another new endeavour - Life, parenting, relationships coach & training. In several social projects, I've worked with Maheswari Mahila Mandal Delhi and Terapanth Mahila Mandal Delhi. Most welfare services have it.
She mentioned her youtube channel links-
https://youtube.com/c/FoodandPassionbyKavitaBardia
https://youtube.com/channel/UCKwsTsMRoO6JbKWJVZuerBw
When did we ask her about her vacationing, she mentioned, My son encouraged me. My first solo trip with my son was to Thailand and it gave me the courage to live without any fear - like a Queen. My 5-yr held my hand and said the magical words Mein hu na Mumma. In his school, he painted a family pic with me and him where I was depicted as a Super Mom and I knew that the title made my life worthwhile. I succeeded regardless of the obstacles, with pride. It was surely heartfelt words by my son, those gave me strength to stand still and working hard for him.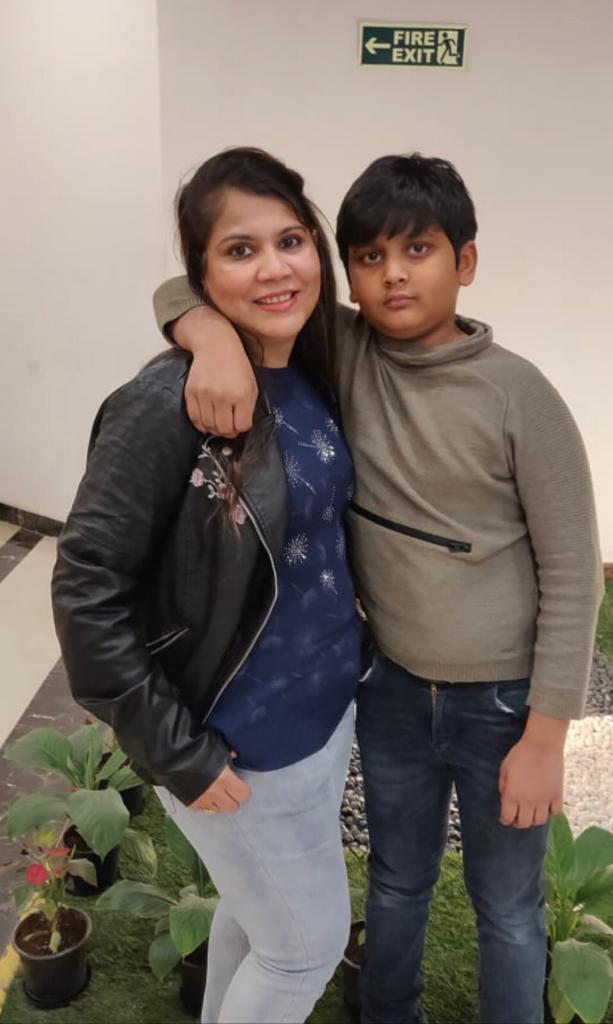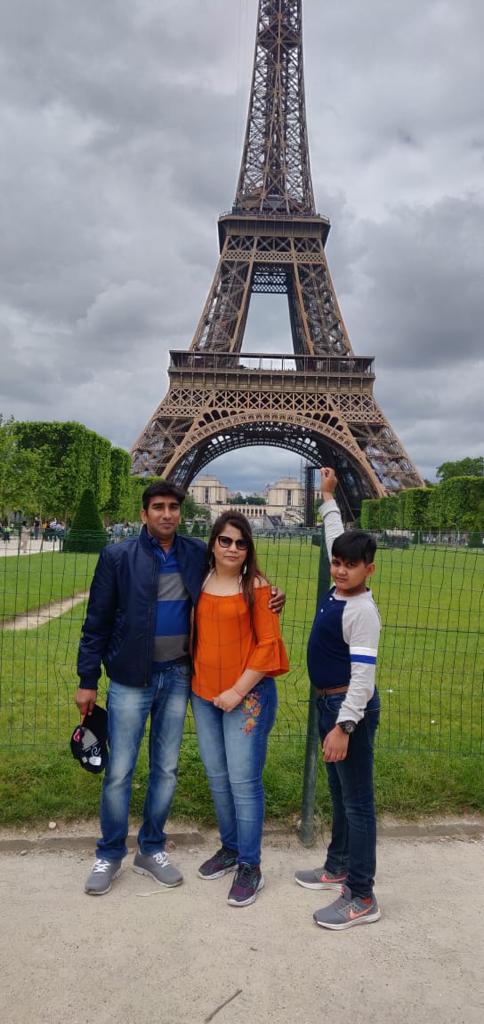 How do you like the story of Kavita Bardia? Do let us know in the comments below. Give us a review of this story and do subscribe to us for more stories. Also, share this post with your friends on social media.