The crazy tales bring to you the inspiring story of one determined woman, Mrs Isprit Kaur. We interviewed her to share her incredible journey of becoming an entrepreneur. We truly believe that she is a passionate woman and was determined to rise. Out of the 101 Inspiring Stories, here is Ispritss story Lets see how she is shaping her dreams and how it can inspire others to follow their heart.
When the crazy tales asked about how she describes herself, she says, as a person, I am a sincere, Warm, Sensitive, Open-minded, witty friend who can be your confidence partner and spread happiness around you like a magician.
Talking about her childhood memories, she said, though there are plenty, however, one I cherish the most is my first ever school trip to Jaipur-Udaipur. The place didnt matter, what was exciting was the night journey, that too by train. We shared loads of scary stories and actually made a lot of pranks not only on my friends but even with teachers too.
She considers her family a support system. Family is the best support system. She says, 'I strongly believe that if you don't have a bond in a family and a support system in the family, you cannot be the person you are you cannot achieve anything. With my mom's confidence & with everyones blessings made my path clear and led to success. She said I have always been pampered for being the first girl child especially by my uncles (Chachus) and Grandmother.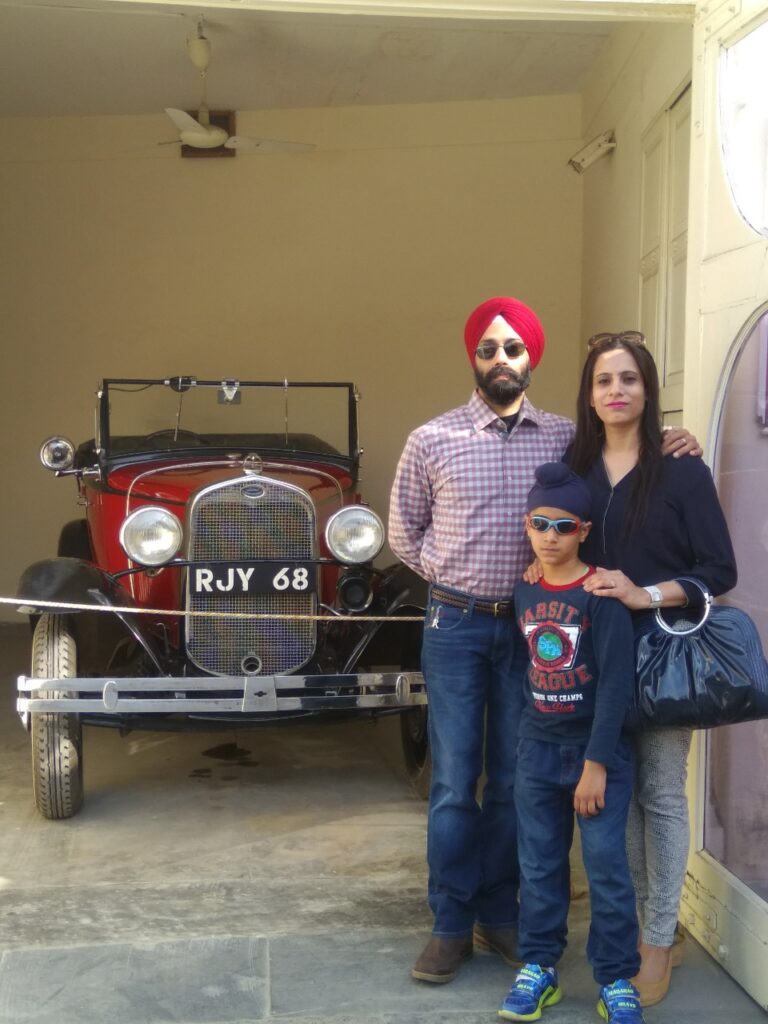 The Crazy Tales also spoke to Isprit Kaur, about her personal life; she says I am blessed with pre-teen Son, a loving husband and a supportive joint family who stands by me in all my thicks and thins.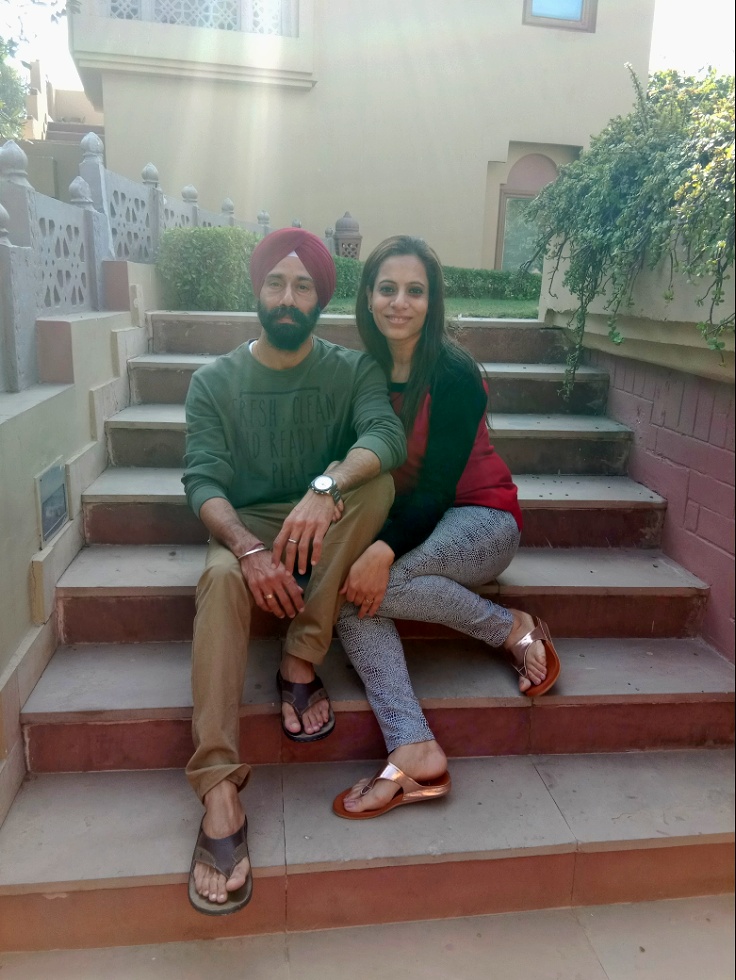 Talking about the entrepreneurial journey, Isprit Kaur says, I studied from a Co-Ed school in Faridabad moreover my father moved to Punjab, wherein I completed my graduation in Interior designing.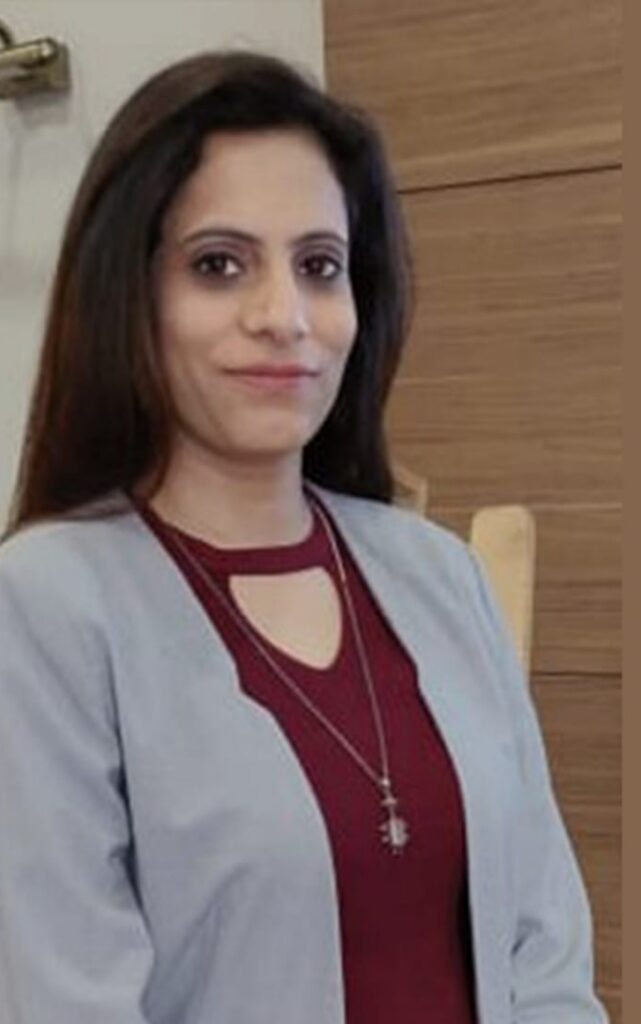 She said, emigrating to Punjab was a really difficult phase of my life, new place, financial crises and cultural difference and a lot more. For me, it was difficult to adjust to anything and everything around me. During this phase, I learned how to find positivity from every event of your life. Everything at this time helped me to build a strong character of mine. Along with my graduation, I completed my interior designing course. At the third year of my graduation, I started my internship with Architects and designers. Ans started my career with just one thought in my mind. "In this new place, people should and have to recognise my name and identity". Well, I am a fitness freak, sportsperson & yoga practitioner. I practice Reiki & Meditation as an alternative healing practice.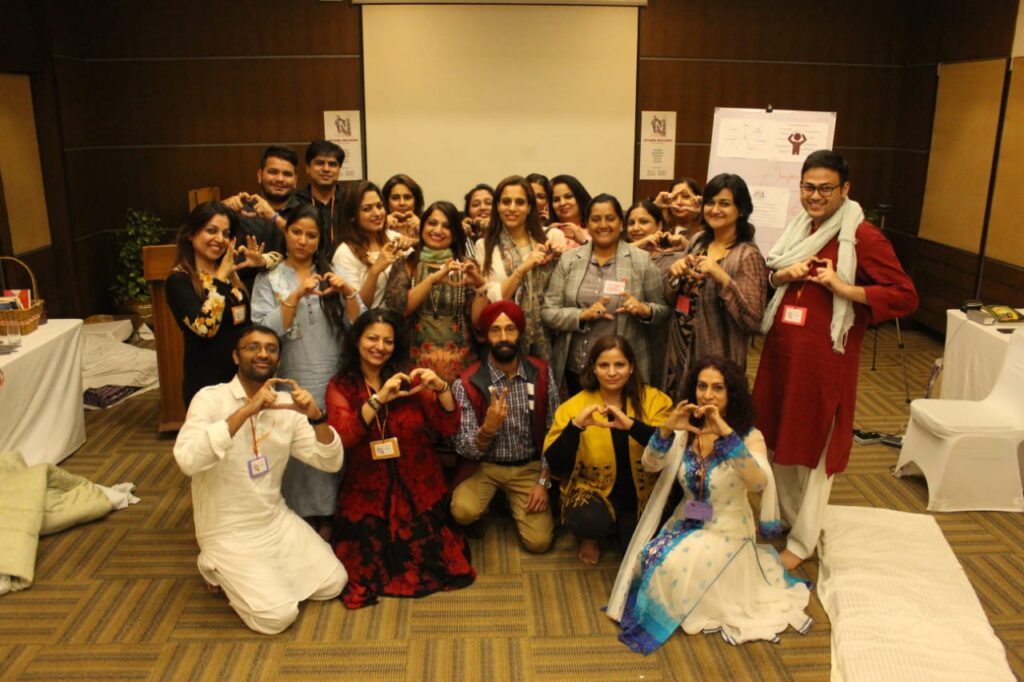 Her awards and recognitions
I hold 20 yrs of practice in interior designing in Major cities of Punjab especially Ludhiana and its surrounding places.
I completed 200+ projects both residential and commercial during this tenure. My major work areas are in residential projects and hospitals.
I have designed esteemed hospitals like Medicity, Kular and Astha milti specialist hospitals. Each hospital was famous on its own. My achievements are in designing from 1000 Sqft house to 10000 sqft villas.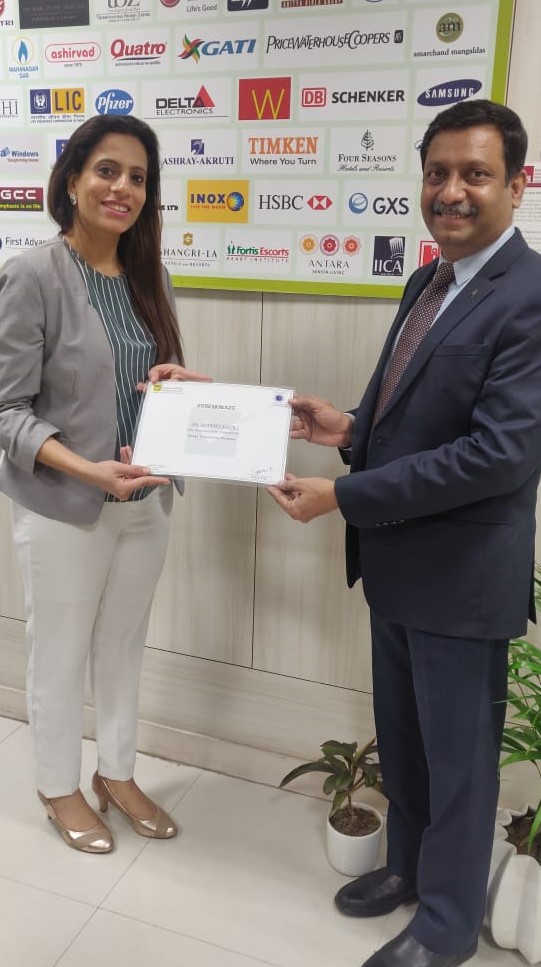 Though my story is not about rags to riches however its about unknown to known. And I am extremely happy to achieve and fulfil that one thought of mine.
She considers her actual 'entrepreneur journey' rather would say 'mompreneur journey' started from the last 3 years wherein she started learning new concepts and started about the venture in Image consulting, Soft-skills and etiquette coach.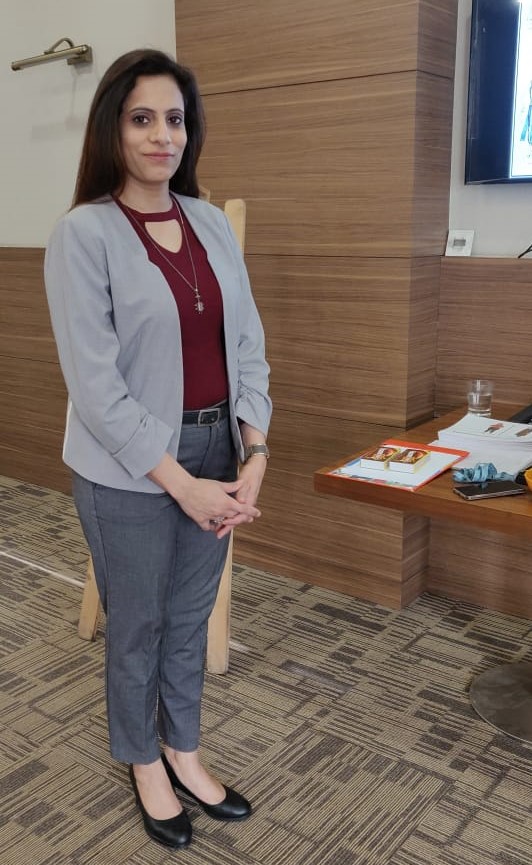 She is an international certified Image consultant, soft skill trainer and self-development coach. She works with women, youth and young professionals who are looking to achieve success in the critical threshold of their life.
She is the founder of 'I Kaur studio' for interior designing services and co-founder of 'Soulful Impressions' & an image management and soft skills training company.
During her interview with The Crazy Tales, she also mentioned that she has a very warm & healthy relationship be it her friends, family or clients. Strong relationships.
When asked about how her life has treated her, she said well, Life has treated me fair enough, as I said without ups & downs there is no craze in life. So it has been a challenging & adventurous and wonderful journey throughout. She says I take everything as a challenge and I strongly believe in myself, to achieve it. Also, it is beautiful if you make it with the right approach.
Apart from this, we question her about her travels and vacations; she quickly mentions Sri Lanka and Australia Oceans & beaches, has always been my favourite vacation spot. While my favourite movie is 'Zindagi Na Milegi Dobara".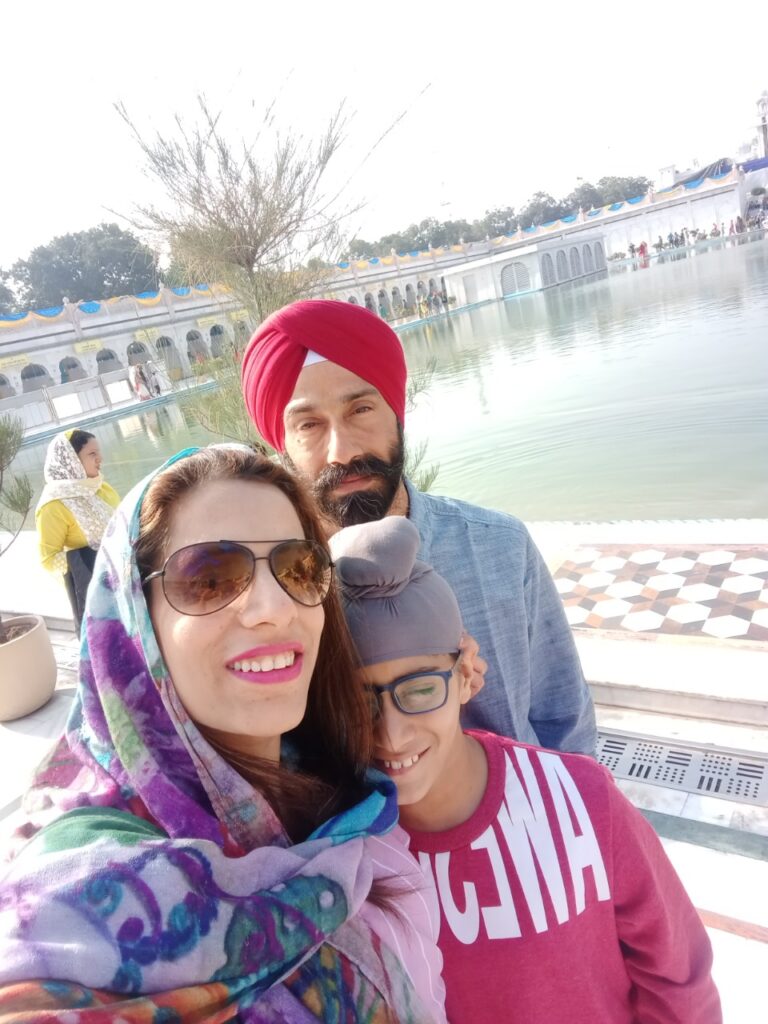 One of her future goals & wishes is that "as an entrepreneur, I want both the brands to be on a high level.
She also advises all youth of the country & says Believe in yourself, it takes time but yes one will surely achieve the goals. Don't forget your values and build a strong character.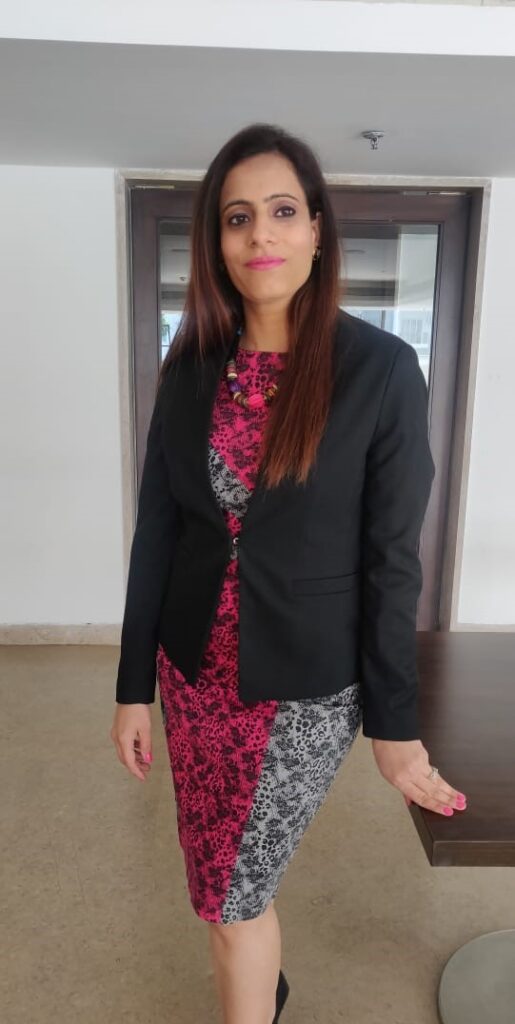 Finally talking to the crazy tales, she tells about her motto of life, she says "Aim high, work hard and believe in yourself and that's what I strongly take it for."
Isprit Kaur also stated, "I want to give this message to all the females, that It's not easy to face life, but yes with strong determination and support of family and husband yes you can achieve anything in life. And I strongly feel that women's need to be independent so that any mishappening and unfortunately so you should come up with questions".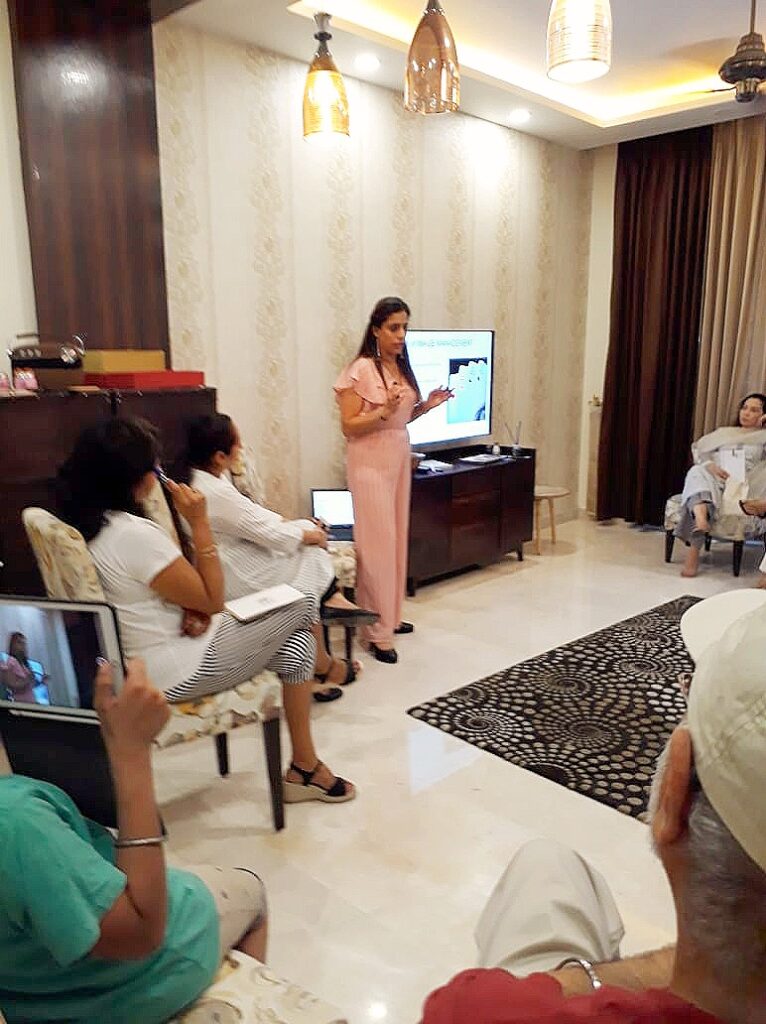 How do you like the story of Isprit Kaur? Do let us know in the comments below. Give us a review of this story and do subscribe to us for more stories. Also, share this post with your friends on social media.