In Kerala, there is a lovely Primary Health Centre in Naripatta that looks like a vacation property.
Kerala is known for its ecotourism projects and gorgeous backwaters and has been named one of the ten paradises of the world by National Geographic Traveler. Kerala is one of the most popular tourist destinations in the world due to its distinctive culture and customs, as well as its diverse demographics.
Kerala, often known as God's Own Country, offers several advantages. This state has a lot to offer everyone eager to visit it, from a high literacy rate to gorgeous natural riches. Now you should include the lovely and well-constructed primary healthcare facility, which is surrounded by diverse trees and plants and exudes a genuine holiday atmosphere, which is a good sensation!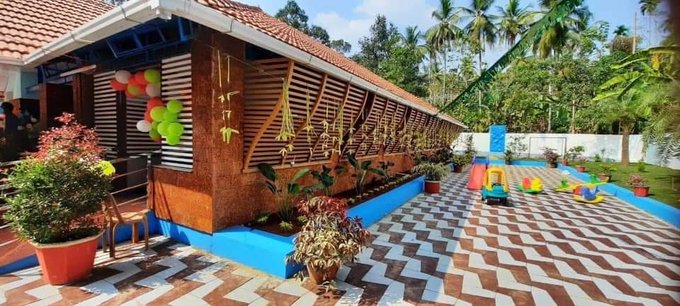 On his Twitter account, Ravi Nair posted a photo of a Primary Health Centre in Naripatta, Calicut, Kerala. A magnificent and well-built structure can be seen in the photo, which is surrounded by coconut palms and different sorts of vegetation.
Government-run facilities always have a distinct appearance. You know the drill: decrepit buildings, peeling paint, and everything that seems like it belongs in the 1980s. However, let us dispel your preconceptions by stating that Kerala has a primary healthcare center that is nothing like any of the above. The sunny beaches, famous backwaters, tranquil hill stations, roaring waterfalls, vast flora, big tea and spice plantations, and big coconut groves provide a superb experience for visitors visiting Kerala. Kerala's natural beauty can be appreciated in a variety of ways. Now aids in the Primary Health Centre that is more like a holiday suit.