In India, there is a range of places where you can work remotely on a workstation.
People may have heard the word "workstation" after India's lockdown began. It's like a holiday where you can work from everywhere. Since many of you might be using laptops for work, the concept of a workstation has gained popularity, and wifi is now available in virtually all hotels and resorts. You could be working from home during this Covid period because you are unable to go to the workplace due to local constraints or because you do not feel comfortable commuting during the pandemic. Initially, everybody would be pleased to be able to stay with family while still working, but after a few months, you might have fantasized about how nice it would have been to work from a tranquil environment such as a hill station, resort, or bucolic destination.
The pandemic has taught us that where you work, the location does matter. We can work wherever we choose now that we have the technology, rather than spending time in tedious places that can damage our mental health. We have all of the amenities at home, so can we have the same at other locations? Before organizing a workstation with India packages, there are a few things to think about:
Using a strong Wi-Fi service
You can need cellular coverage for regular calls as well.
If you have food choices at your hotel or how close restaurants are,
And, above all, how secure it is with Covid in mind.
The very first workstation place we have found for you is Udaipur, where youll get the royal hospitality and traditional vibes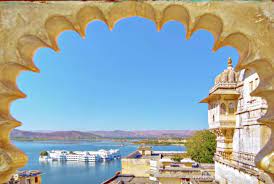 How can Udaipur be avoided if you're looking for a place to work with beautiful scenery? Udaipur is an attractive place to stay because of its rich cultural heritage and stunning scenery. The best place to stay is by Lake Pichola because you can see spectacular sunrises and sunsets as well as the Palace and the iconic Taj Lake Palace, regardless of whether you stay in a luxury hotel or a budget hotel; they all treat their guests with the utmost respect and satisfaction.
And the next place we have is Goa, where youll get all chill and fun mode.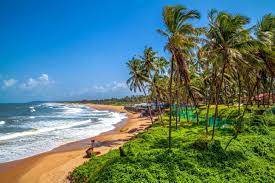 If you're looking for a tropical vacation in India, Goa is the destination that comes to mind. Imagine yourself relaxing on the sand or at a beach shack, working in your comfortable clothing, surrounded by crashing waves of blue water, a breeze, and a bottle of your favorite beer. Everyone has a different way of refreshing their minds; some like to just chill and enjoy the beauty of nature, while others prefer to go out after work for a drink.
And now we have a place that will give you all the calmness you need to get rid of job stress: Dharmshala is the place where you will find the entire world's calmness.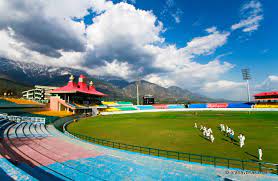 If you want to get away from the hustle and bustle of the town, Dharamshala in Himachal Pradesh is one of the best places to work. With Himalayan Mountains shrouded in snow, the tranquil climate you'll find here is unrivaled. The warm welcome and friendly faces of the locals make it even more appealing.
Another place we can recommend to you is very close to Dharmshala and will provide you with harmony.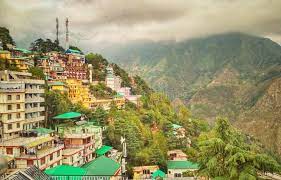 McLeodganj is surrounded by natural scenery and has a plethora of cafes, making it one of the best places for freelancers to work. Mcleodganj, also known as Little Lhasa, is a hill station near Dharamshala (5 km) that is ideal for setting up your workstation and escaping into nature due to its natural beauty. Aside from the scenic views, Mcleodganj has a plethora of cafes with reliable wifi that freelancers use as co-working spaces.
The next destination we propose is Panchgani, which is known for its pleasant weather and short walks.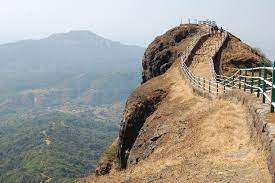 Panchgani, which is near Mahabaleshwar, is one of the best weekend getaways in Maharashtra. Any of the hotels here have breathtaking views of the river, which is surrounded by the Sahyadri mountains. The weather is mostly good here, so if you're looking for a great place to work, this might be one of your best choices. Table Land, Asia's second-longest mountain plateau, is one of Panchgani's most famous attractions. It is enjoyable to go for a short stroll here during the monsoon and winter seasons since it is always shrouded with fog.
After Panchgani, we strongly suggest Queen of Hills in West Bengal for your breathtaking view along with the working environment.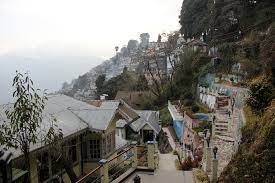 Darjeeling is a town in the state of West Bengal, This pretty hill town, known as the Queen of Hills in West Bengal, is surrounded by the majestic Himalayas, and the sensory way will capture your heart. Darjeeling, a spectacular hovel for a work retreat in the hills, is a perfect destination for all nature lovers.