I Dream Big and I Work for that
From a plethora of inspirational stories, The Crazy Tales collect an incredible story about one committed Architect and Interior Designer, JYOTTI R SINGH, who is an Architect of Indian descent and works all over the world, she is the Founder and CEO Of JJ INTERIORS.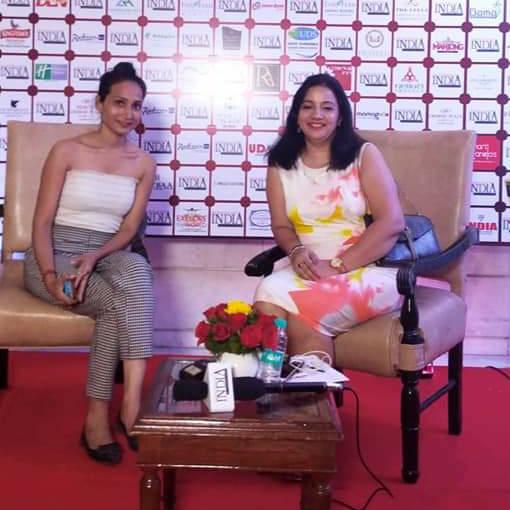 We had a detailed conversation with AR. Jyotti R Singh, about her life, family, and the entrepreneurial journey she has covered. Let's look at how she creates her dreams and how they could influence others.
I have been in the industry since 2014 and worked on various prestigious commercial, residential, and government projects both in India as well as outside like Philippines, Residential and hotel projects are my areas of expertise. I earned a bachelor's degree in architecture and interior designing, I enjoy sketching, reading, traveling and learning new things I like to attend work sessions, I am also interested in salsa dancing. Ms. Jyotti said when asked to introduce herself.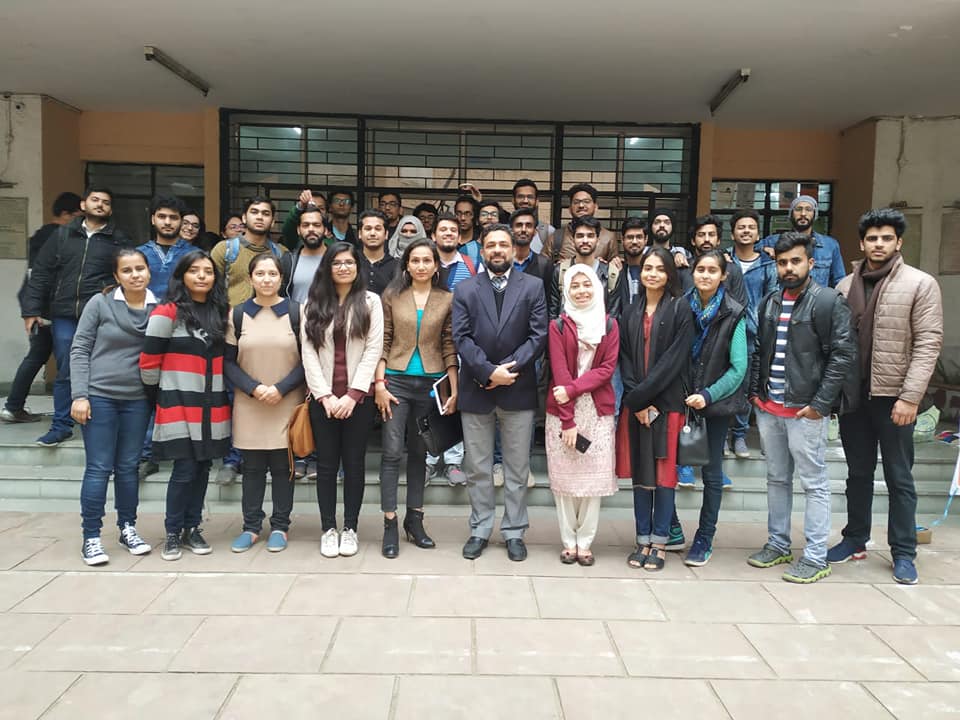 I Dream Big and work for that.
When we asked Ms. Jyotti if she has something she wants to say about her family? To this, she replied, My family have always been supporting in my journey, specially My father, he motivates me a lot and my mother contributed in realizing me my capabilities, my both Brothers taught me fundamentals of achieving goals and having believe in myself and lastly my Sisters and both sister in laws gave me full support as best buddies and always boosted me up and encourage me in experiencing new things, which u can observe in my work also In my family we have two kids as well, they always teach me how to be ready for new challenges and energies me with their smile. I play with them and teach them activities which reminds me of my childhood memories again. Family plays an important role in anybodys life and I feel lucky to have a family like this.
I belong to a business background family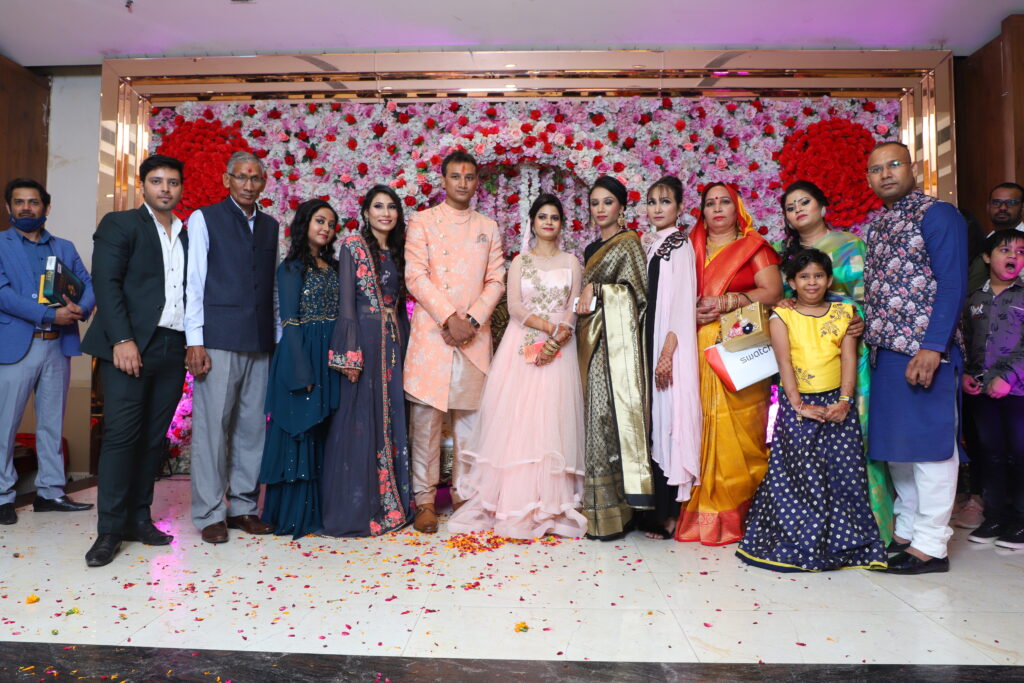 My father Rajender Singh is a Businessman, and my mother Saroj is a house maker.
My elder brother Jitender Kumar is an electronics Eng and running his own company, and elder bhabhi Suman Dass is a Govt. Teacher. They have two kids, Myra and Granth.
Myra is 8 years old and studying in 4th standard and Granth is 4 years old and in ukg class.
And my younger Brother Rohit Kumar is Civil eng. And businessman and younger Bhabhi Pooja is doing her Ph.D. in environmental science from JNU, Delhi.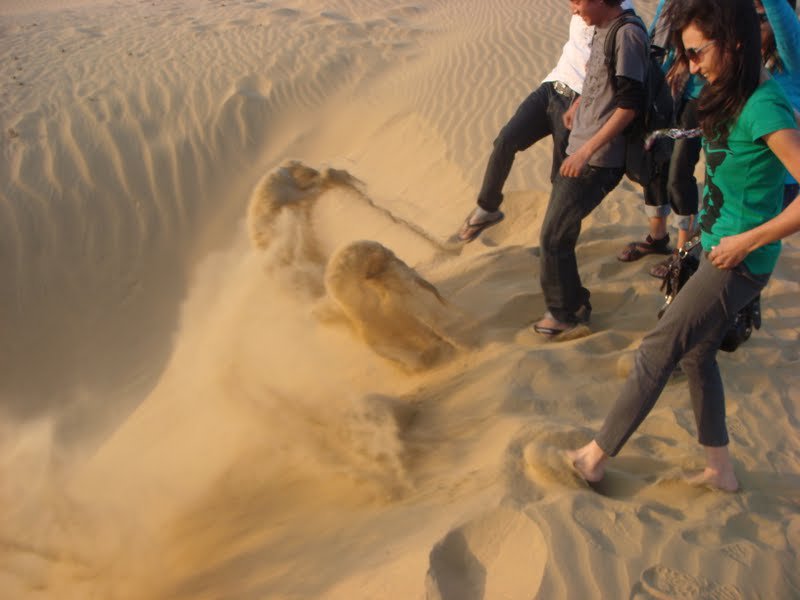 I have two younger sisters as well, Preeti who is married and Mohita, who is an Architect.
When we asked Ms. Jyotti about her personal life and relationships, she said, I am single and independent girl, she responded.
When we asked Ms. Jyotti to share about the entrepreneurial journey, she has covered? Give us a brief about your education, awards & recognitions you were honored with? To this she replied. Like every entrepreneur, I also have a story about my Journey.
I started my career as an architect in 2018 when I started my company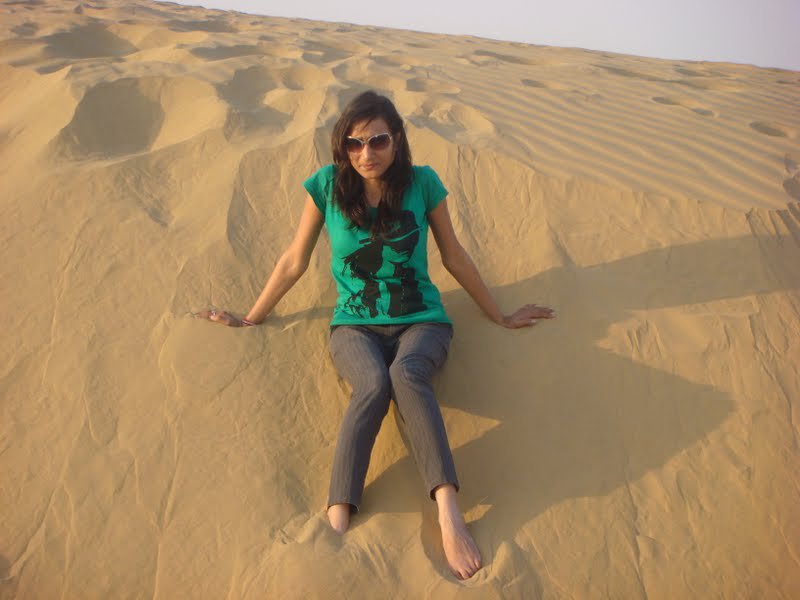 JJ INTERIOR before that I worked with many firms as an Architect & interior designer and simultaneously studying as well.
I have done my Bachelors Degree from Jamia Millia Islamia in 2014
I have broad range of field experience and my work experience include many projects like commercial, residential, hotel, etc .
I am very thankful to God who blessed me with nice people in my journey.
They taught me lots of things in my life and had good experiences with them, as we all know everything comes with their pros and cons. So there were few harsh experiences as well which I think is necessary for one to polish oneself and also to broaden their horizon. So one always have positive and negative experiences and in my case both taught me how one can filter things to achieve your goals and to know world better which makes you a better person.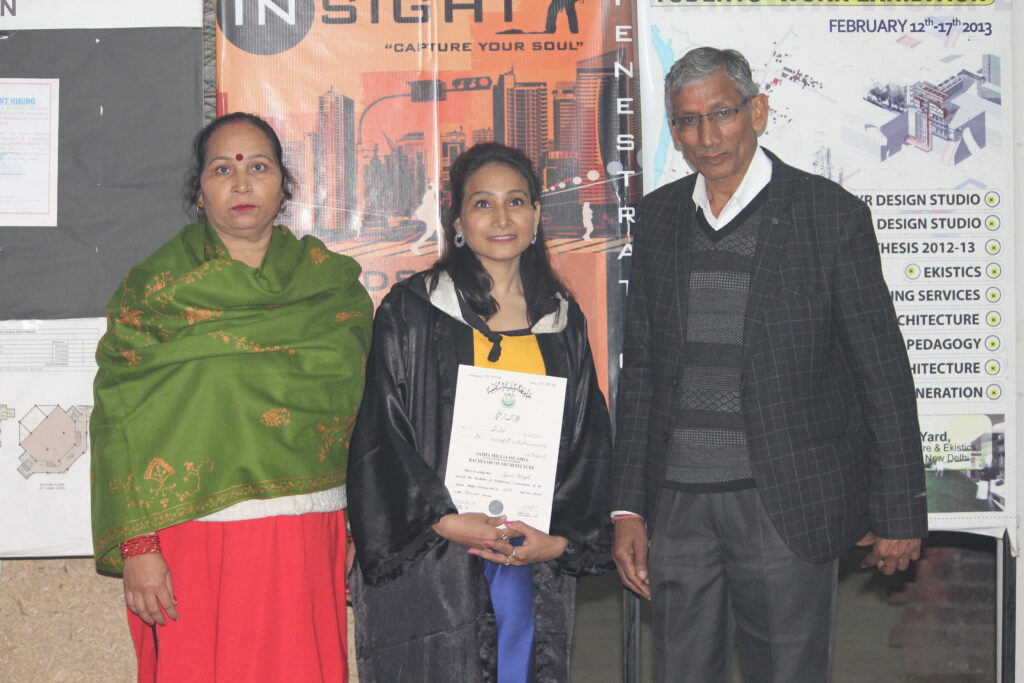 I am thankful to all of them who teaches me directly or indirectly, I gained many business skills from different people. Being a Founder and CEO of JJ INTERIORS, there comes many responsibilities which required much strength to handle every obstacle.
I also got some awards like:
1) Award from Family of Disabled for Raising Funds in 2000.
2) Award in Group Dance in 2004.
3) Award in Flower Arrangement in 2006.
4) Award in Product Design in 2009 from Society Interior.
5) Participated in The Product Design Competition.
6) Participated in Transparence 2011
7) Awarded for Participating in UTOPIA -10 the 53rd Annual NASA 2011, In Industrial Design Category 2011.
8) Participated as a delegate and Volunteer in the National Seminar Series ARCHITECTURE FOR MASSES-4th on URBAN REGENERATION in 2011.
9) Participated in Yuva Ratna Award in 2011. (From Birla White Cement).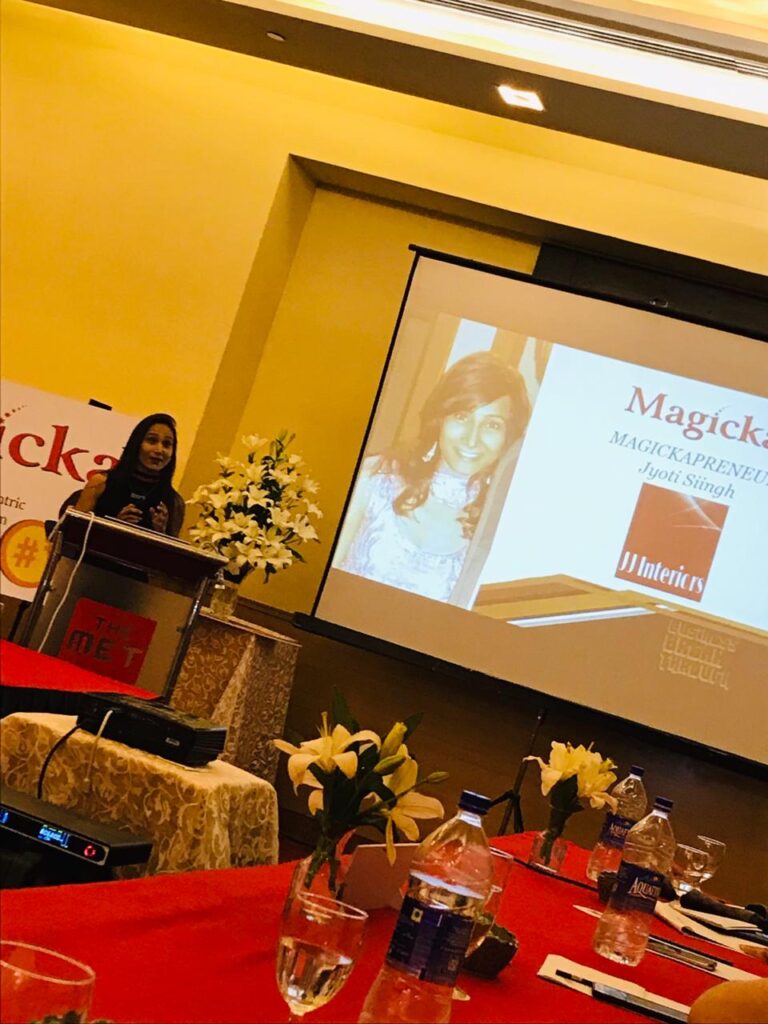 10 Participated and awarded as 5th position in Yuva Ratna Awards 2012 from Birla White Cement.
9) Awards from _ Caring Hand Trust in 2016.
10)Awarded as Best Architect 2021.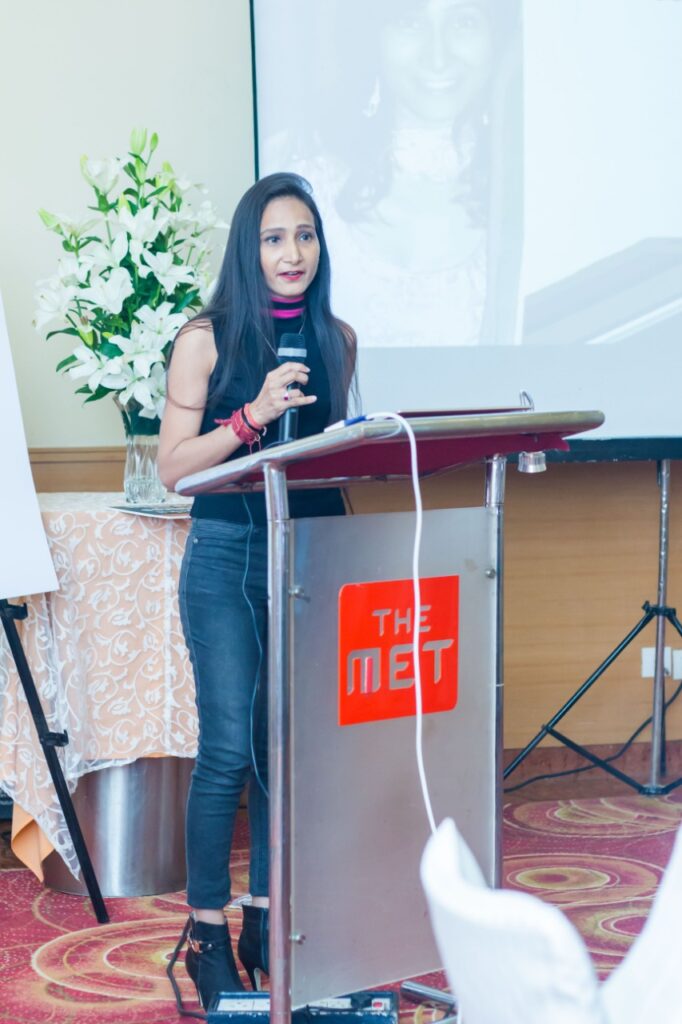 When we asked Ms. Jyotti to tell us how life has treated her? To this, she said,
Life is beautiful with lots of challenges and surprises at each step, ummm life is like a teacher, which treated me as its student, nourish me, guide me like a mother, I have realized through my journey that nothing is more important than happiness and satisfaction. These both things are very important in anyones life, specially career like us which totally depend on the clients satisfaction. Until u dont have satisfaction in your life you cant give your hundred percent in your work. And I think thats the most important thing for anybodys success, So I started enjoying my life and work in all possible ways.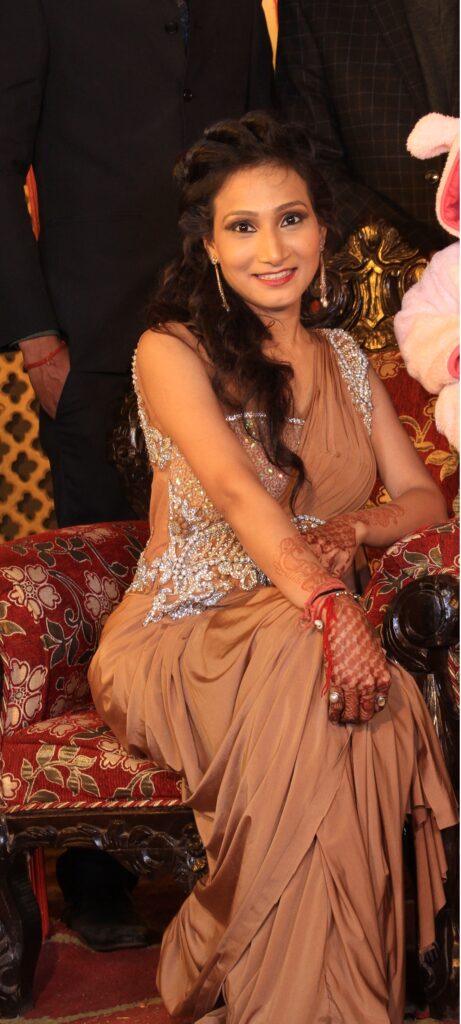 When we asked Ms. Jyotti about the plans or any wish she wants to complete? To this is responded,
I have many Future Plans and many wishes to complete, but I believe in
Dreams, work hard for Achieving your dreams.
When we asked Ms. Jyotti about her favorite vacation and movies? To this, she said,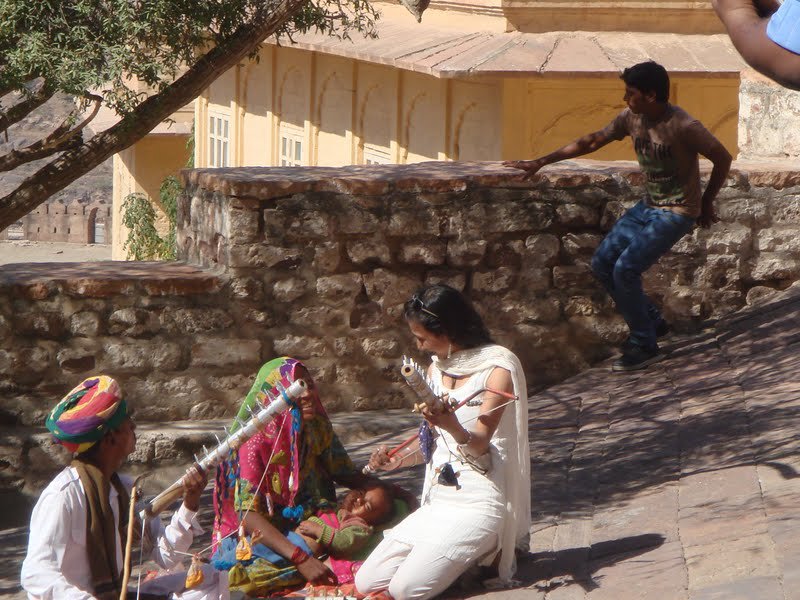 I like travelling and exploring things. I have been to many places in which I personally like my first college trip to Rajasthan, Its a beautiful city one must visit to see the beauty of Indian architecture, I had great time.
The other beautiful city is Kerala, it has backwaters which gives wonderful view to the city. And among other trips my favorite one was with my family, we went to Kasauli, Himachal Pradesh, we had great fun by doing nothing there, only played games like Pool table and had Chit chat with family, Explored the Resort area.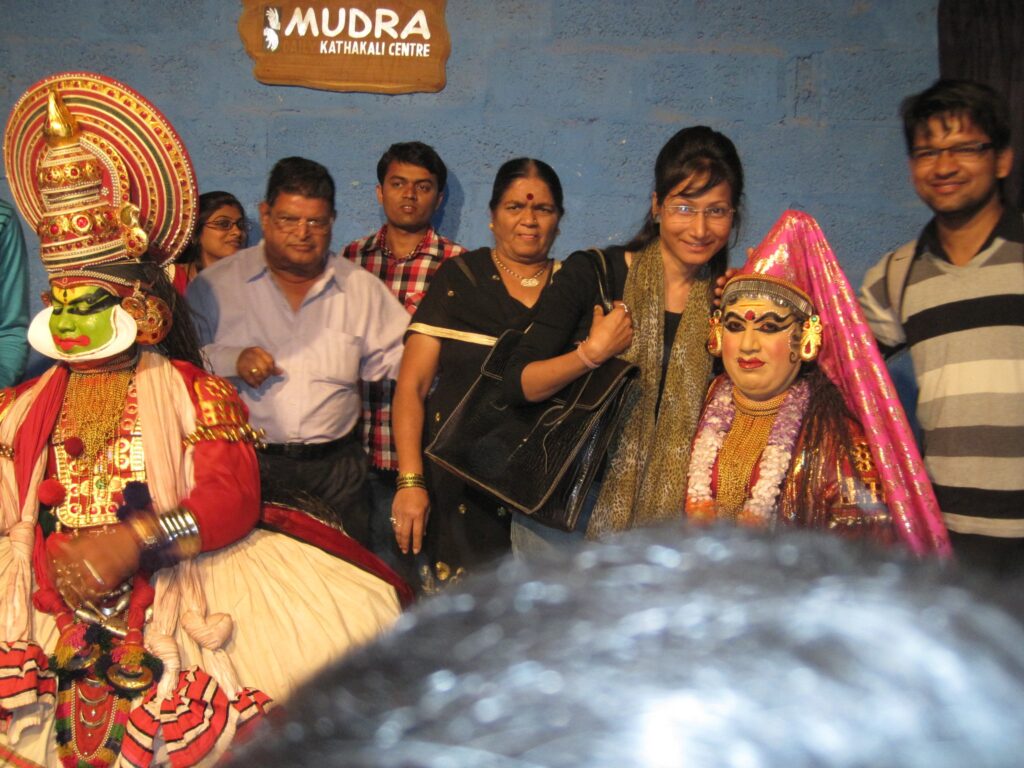 And movies umm I am not fond of movies but sometimes watch them to refresh myselfI like The Fault in our Stars and 3 Idiots and many more.
When we asked Ms. Jyotti about what advice or a message she would say to all youth of the country? To this, she said,
I would like to say few things to young generation, always be true to yourself and to others and work very hard for your goals as there is no shortcut for anything in life, and have patience and balance in your life and the most important one is Believe in yourself.
At last, when we asked Ms. Jyotti about the motto of her life? Describe as a woman what do you feel, how easy it is to face life? Name some of your friends who helped you throughout. To this, she said,
Well as an individual, I am a happy person and also try to keep my surroundings happy with my positive attitude. I try to help others; I think right now I am capable of helping others and trust me it feels very satisfying when u help someone with your pure intention.
As a professional, I have Goals so I work hard and I go step by step to achieve them.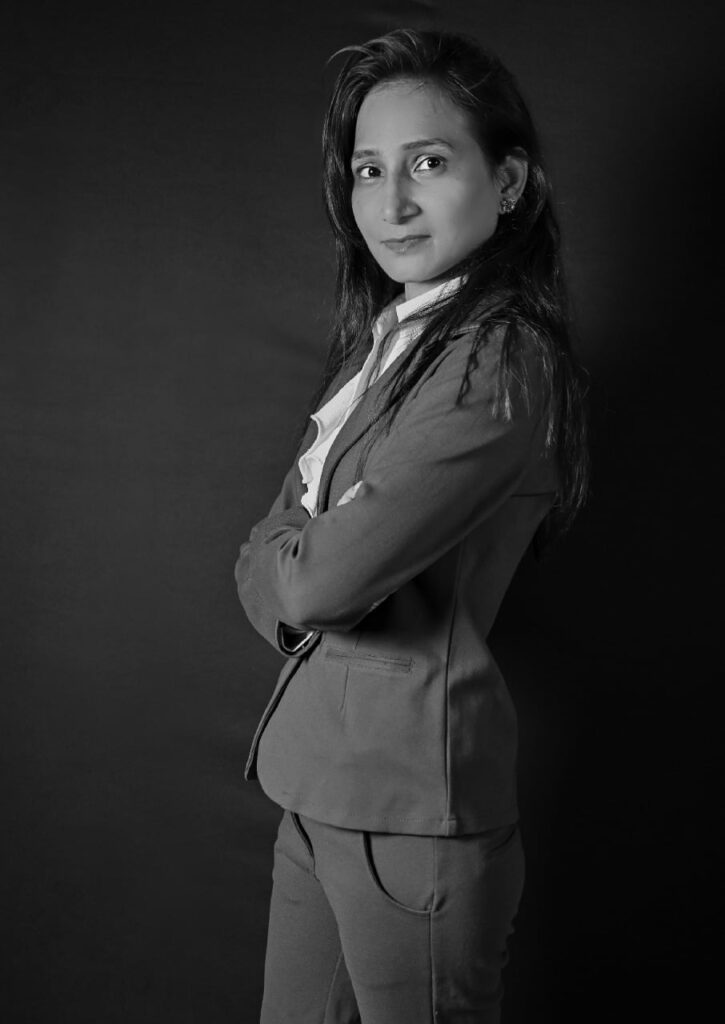 And no there no secret as such the only secret is happiness and positivity that helps you a lot, and yeah one thing I do is I spend time with elder people who share stories and experiences of their life, I learnt many things from them.
UmmAs a woman, I feel life is not that easy, being a girl you have to face many obstacles in your journey but one have to be strong and determine to take it as a challenge, according to me women are not weak, even they are more stronger and aware these days, they just need to be praised for their contribution.
Last but not least , there are many friends, who supported me in my life personally as well as professionally.
I would like to mention Kulpreet Kaur, she is my best friend, and we are together from our college days, she always supported me in my ups and down.
The others are Seema and Supneet Kaur, they both stood by my side in any situation whether happy or sad they always guide me with their experienced life.
I am very thankful to these girls, I love them.