I Believe In The magic of Dreams, Dream Big & Nurture Them Like A Baby and Live Your Dream-Shveta Sharma
Shveta Sharma is a strong, enthusiastic & ambitious woman who is a profound spiritual healer, teacher, event manager, research Analyst. Out of 101 inspiring stories, the crazy tales bring to you an inspirational story of one strong-minded woman, Shveta Sharma. Lets see how she is shaping, her dreams and how it can inspire others to follow their heart.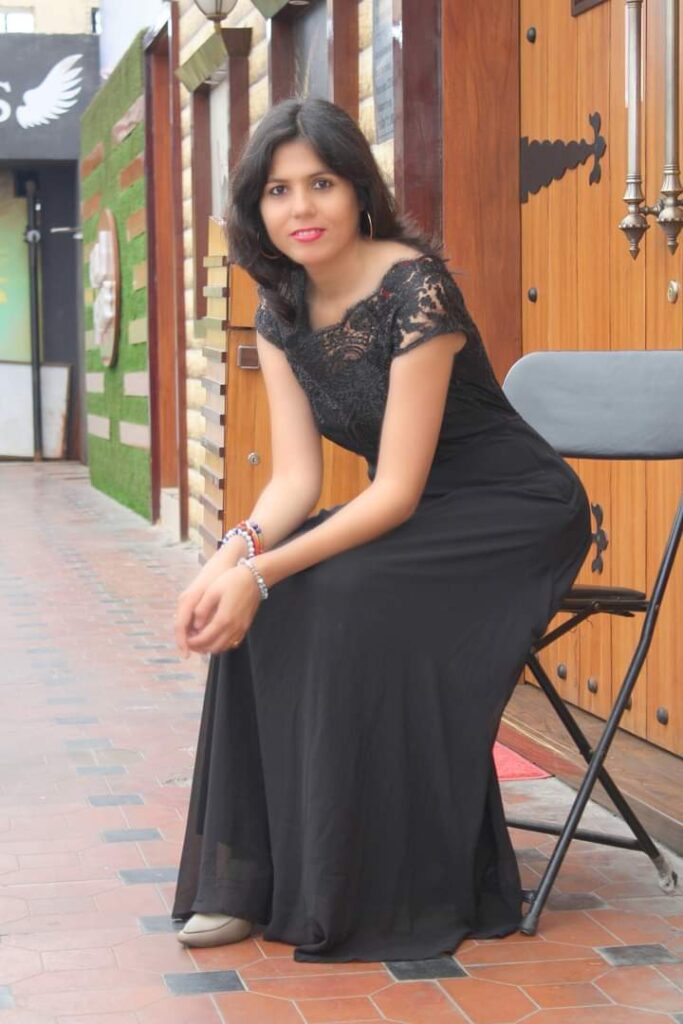 When the crazy tales asked her to give her introduction, she states, I had a versatile career, starting from being an SAP Consultant in Tata Technologies to an Event Manager to a Research Analyst and then writing a book on 100 years of Tata Steel, to Store Manager of Fabindia, Jamshedpur to a Landscaper and now a Spiritual Healer and Teacher since 2014. I am the founder of Ahaana Holistic Healing Centre, where Ahaana means the light within. At Ahaana I help people discover them and empower them by bringing the light in various aspects of their lives.
When we question her, how she is making a change in society? she said well, I am also a theatre artist and have also done a few short films. I am committed and passionate about life. I love helping people and I am associated with social initiatives like CanSupport, providing healing to the less privileged cancer kids, juvenile homes and old age homes. My compassion for people led me to create a unique program called Roobaroo - Healing through expressions, which is India's first-ever theatre-based healing program for senior citizens.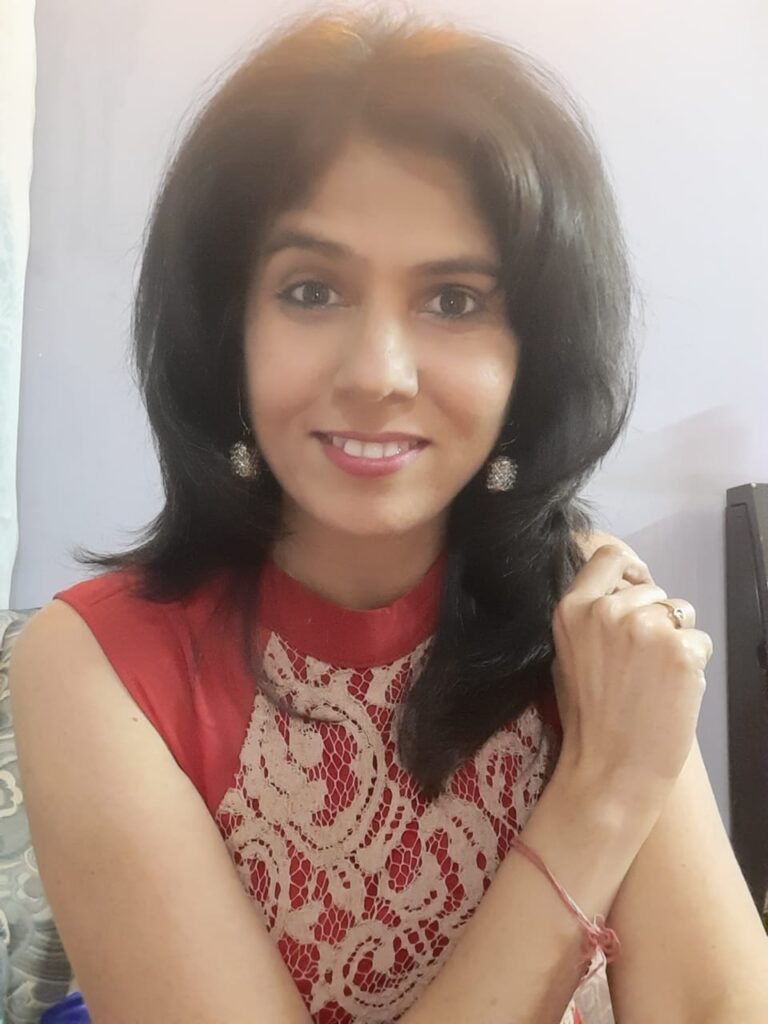 During the interview, we questioned her about the support system which made her what she is today? to which she replied, well My support system are my parents. My father has always been my role model. He was a self-made man and taught me to be "Atma-nirbhar". My mother has always encouraged me and supported me in all my ventures. She is a pillar of strength in my life."
Her Awards & Achievements
She has received the following awards for her good work Spiritual Leader Award by Artemis hospital, Gurgaon & Universe Saviour Foundation
The Real Super Woman Award 2020 by Forever Star India Awards
MIQH Iconic Woman of the year 2020 which was felicitated by the celebrity actor Himanshi Khurana
Dynamic Personality Award 2020 by The Crazy Tales
She believes that life is beautiful. Live life to the fullest. Spend quality time with your family and loved ones and contribute to society. Dream BIG and LIVE your DREAMS.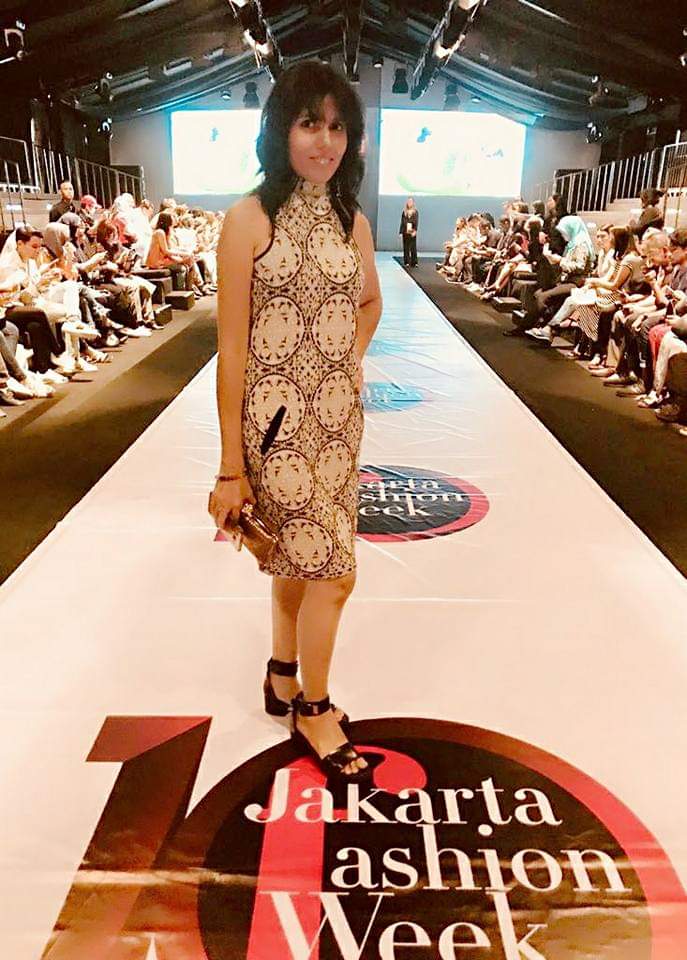 Apart from this, we question her about her favourite vacation she has spent and her favourite food; she quickly mentions travel is my first passion and I keep going on the treks to the Himalayas. I have done Chadar Trek, which is World's top 5 treks, and Valley of Flowers, Hemkunt Sahib, Kedarkantha Summit, Tungnath and Chandrashila summit. Her next destination is Kailash Manasarovar and Everest Base Camp. I love driving and participating in women's car rally where I won a trophy for the same in 2018. Favourite food - all Indian cuisines mainly South Indian. I have very fond memories of Sikkim with my family. And also Switzerland and Europe tour in 2019.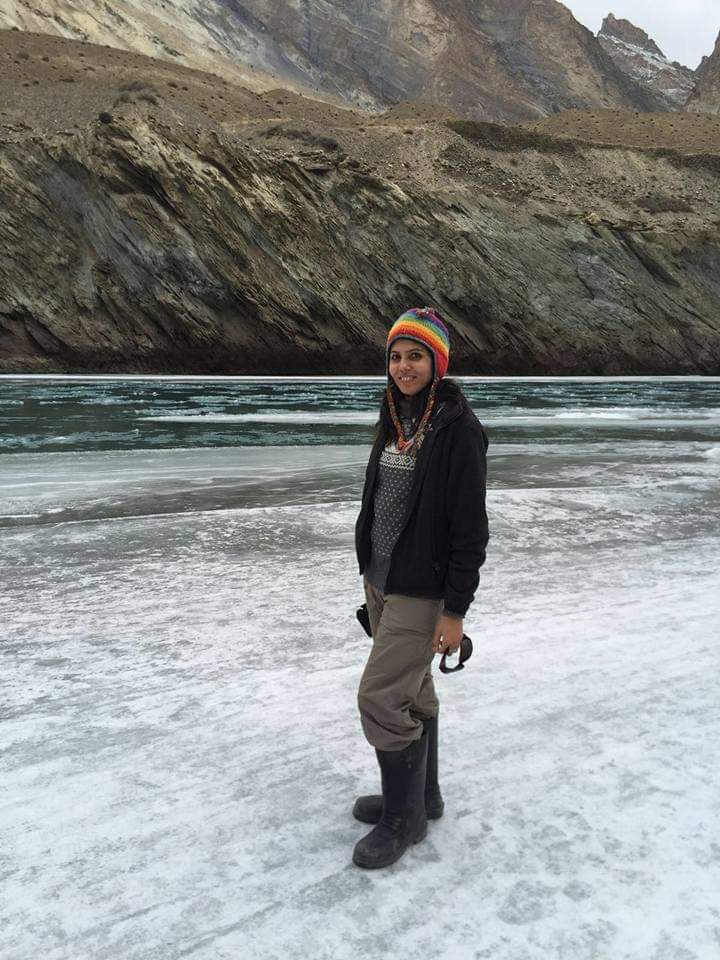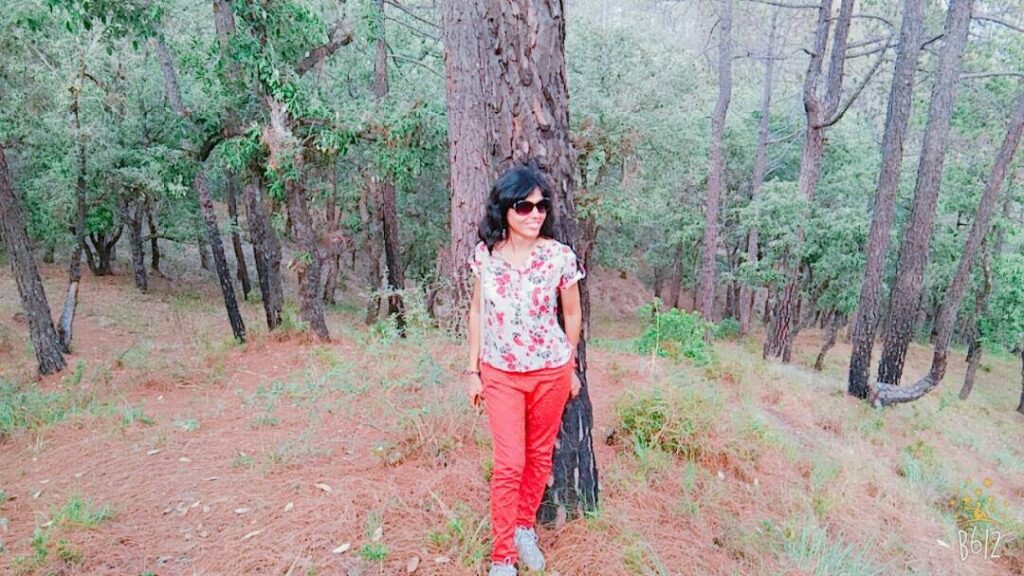 When the crazy tales, asked her if she had any crazy or influential incident which brought a change in her & would like to share with The Crazy Tales? she quickly replied yes I would like to share one incident,' my father always had a complaint from me that I never give time. But this time I told him that I had taken out time for him. He knew my marriage was not going well. He wanted to talk to me regarding that.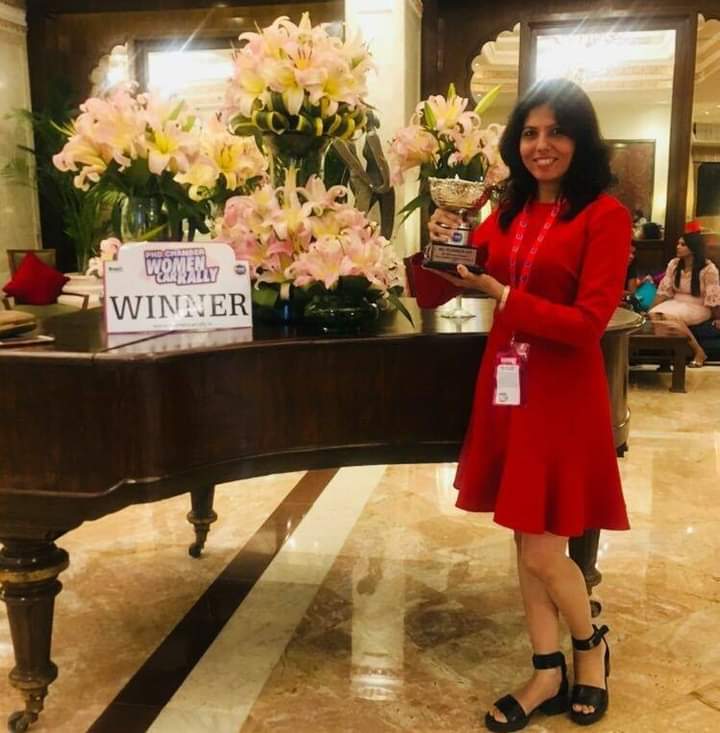 Next day he went for his meeting and before he left we spoke for 5 mins and he said that he would be free in an hour or so and then we all will go out for shopping and dinner and next day we will discuss my future.
I was at that time working in a company as Director for Landscaping. On 20th Jan 2013, he left at 3:30 for a meeting and at 4:30, we got a call from his colleague that he is no more. That was the biggest shock of my life. He was completely fit and fine. He had no health problems. He was complaining of acidity and his colleague gave him Eno to drink in the car. He drank that and vomited and closed his eyes. That's it. He was rushed to AIIMS Trauma centre but the doctors couldn't revive him. This incident shook me. I was devastated with so many questions in my mind. I was very angry with God and my father that how could he just leave us and go like this without saying goodbye and hugging me.
From that moment my search began. I was in deep pain. I wanted to contact him. I started searching on the internet for Automatic writers in Delhi, who could help me in contacting my father and knowing my answers. I never knew that one day I would become an Auto writer and help people find closure and peace. On the 13th day of his death, we were returning from Bangla Sahib Gurudwara and our car stopped in Bengali Market.
My eyes fell on a house and there was a board there on which it was written - Dental Clinic, Past life Regression, Angel Healing and Mediumship. Instantly I knew that this was a sign from God. I immediately went in though it was 9 pm. I met this couple who were dentists by profession and as a hobby, they were into past life regression and Mediumship. I took an appointment with the lady who helped me in contacting my father's spirit. She was a medium. My father did come. I could feel him. And I did get my answers. That was my first step in this spiritual and healing world.
My quest had begun to discover who am I and what's my life purpose. Then I went for a past life regression session to find out my connection with my father. By that time my ex-husband had approached me for divorce. I was broken from within.
One step lead me to another. I went on a retreat alone and while I was meditating I had a dialogue with God. I commanded God to show me the highest truth of my life. When I opened my eyes I had a message on my mobile from an unknown number that a past life regression course was happening in Gurgaon. Again I knew that this was a message from God to my questions that I had asked. I contacted that number and immediately registered myself for the Hypnotherapy course from California Hypnosis Institute. I met this lady who was to become my spiritual teacher in my journey. And from there the doors started opening up to another world, another realm of self-discovery and magic. I left my job and came to Delhi.
I started investing my time, money and energy in learning all these interesting and certified healing modalities one after another and became a certified instructor for various healing modalities.
Never did I knew that this was my true calling and my divine timing. This became my full-time profession. It all started from healing and discovering myself to now becoming a professional life coach and a spiritual teacher.
The universe was supporting me. I started my healing centre by name of Ahaana Holistic Healing Centre. I started practising and helping people. I transformed as a person. I had so many fears and phobias and now I am a changed person. I started going on treks to the Himalayas, driving on women's car rally, exploring myself more and more I started doing theatre and short films. As I healed and grew, I forgave and let go. My ex-husband and I went for a peaceful mutual divorce and today we both are best of friends. I hold no grudges against him as I knew my karmic account and lessons. I believe that love can heal anything and anything is possible.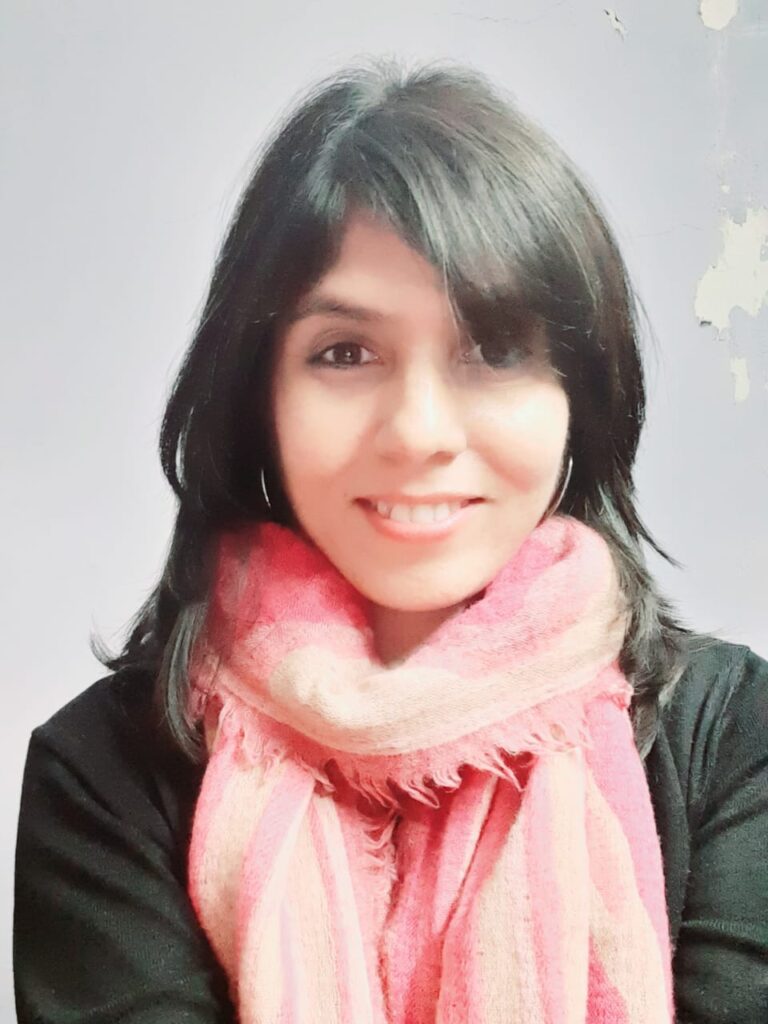 So that one defining moment changed my life. Though I miss my father and I wish that he was alive to see me where I am today. I value relationships more. Life is unpredictable. You never know that the next moment could be your last moment. So why to hold on to hatred or resentments. Let go. Forgive. And spend quality time with your family and loved ones. Earn love and respect for other people.
How do you like the story of Shveta Sharma? Do let us know in the comments below. Give us a review of this story and do subscribe to us for more stories. Also, share this post with your friends on social media.