How To Protect Your Fair Skin From Sun Damage?
You must protect your skin from sun damage and related skin diseases. Especially when you go outside the house, it becomes more important even if it is cold or rainy weather. If your skin has become a victim of sunburn, then you must treat it correctly. In this article, we are telling you about the causes and treatment of sun damage which are fast & frequent sunburn exposure.
Due to which there is an increased risk of other skin damage and some diseases. Such as dry skin or wrinkles, dark spots while skin cancer such as melanoma is prominent among them. You might start losing your fair skin your skin may start, appearing into a dark & dull tanned face.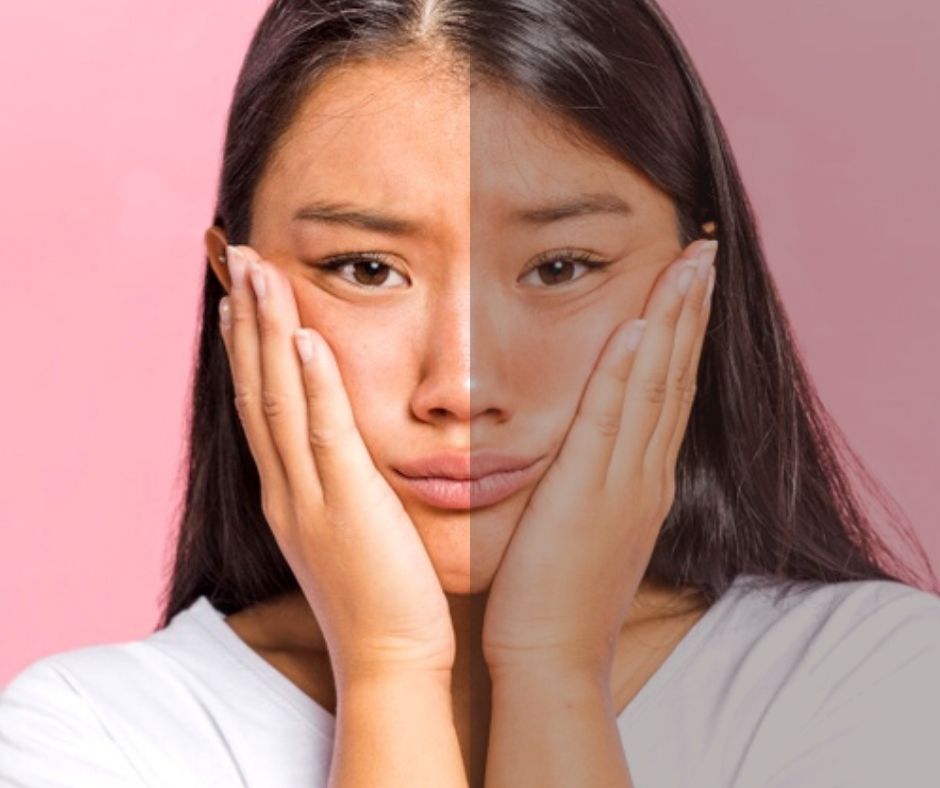 The symptoms of sun damage vary on every person's skin. The redness of the skin is not visible even for a few hours it appears correctly after about 12-24 hours. Mild sunburn usually results in slight redness and discomfort on the affected limbs. In more severe cases, blisters may occur.
Any part of your body that is left open can burn your ears, head and lips as well. Extreme sun damage can lead to skin injury while one needs to see a doctor. Therefore, we have brought to you some useful ways which will tell you how to protect your fair skin from sun damage.
Sunscreens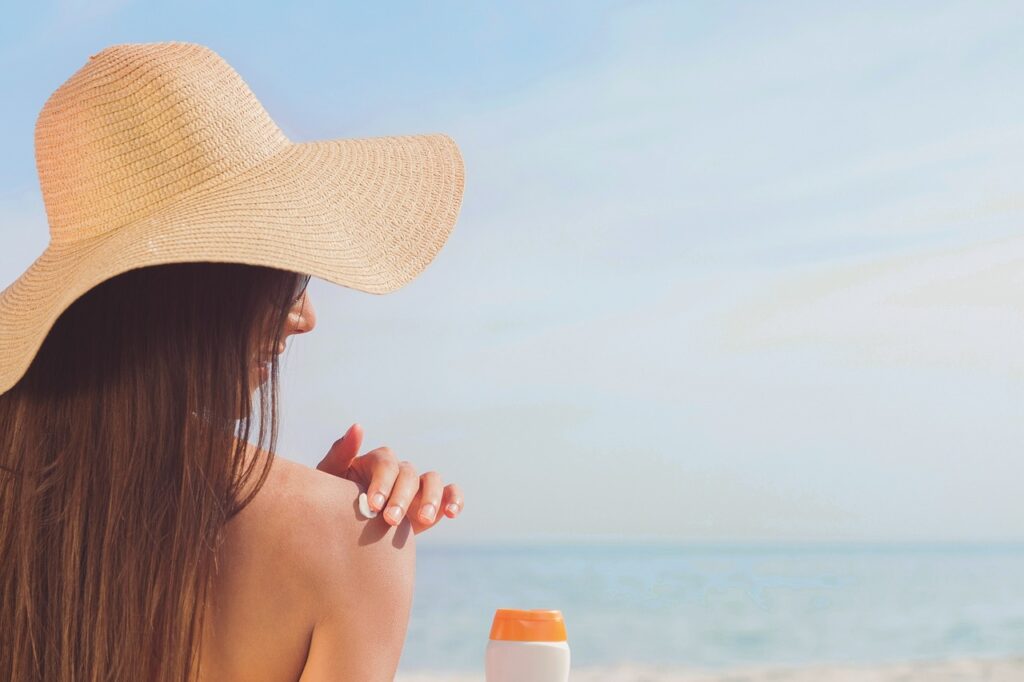 Use sunscreen. To avoid the effects of rays, use a sunscreen with SPF 15 or SPF 30,50 for protection before venturing into the sun. Sunscreen protects your skin from UV rays. Ozone layer increases the risk of sun damage while these sun protective sunscreens, block these rays while protecting or skin from sun damage. It is scientifically, proven that sunscreens are 97% effective. Choose sunscreens for dry skin, or oily skin accordingly.
Cover yourself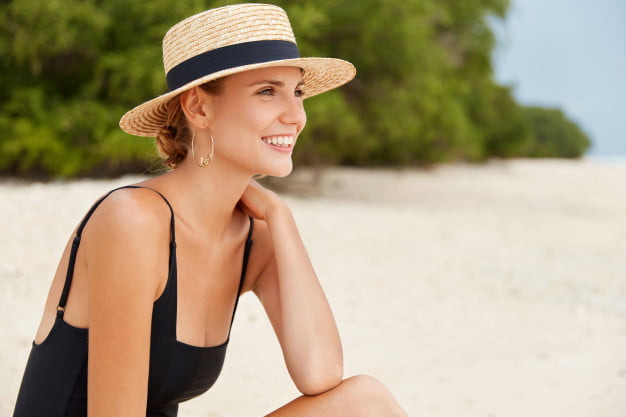 Wear full arms clothes or else cover your arm with long hand gloves or you can use an umbrella or hats to protect your body from sunlight. Whenever you go out, cover your hands and feet well and or use a hat, to avoid the heat. If it is possible between 10 am and 4 pm, do not go out in the sun, because during this time the rays of the sun are extremely, high.
Protect your eyes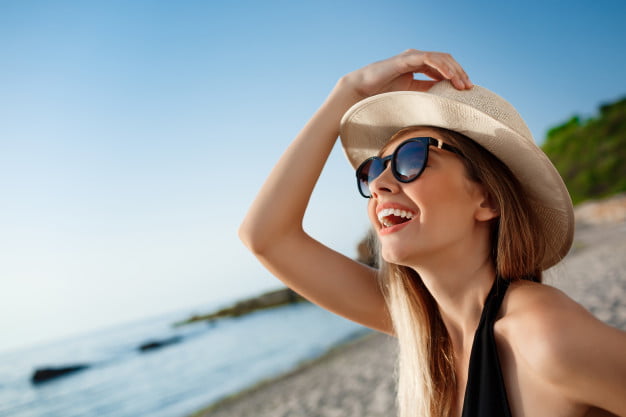 Eyes are an essential part of our body. They are the source of vision. Therefore, eye protection is necessary. Wear sunglasses to protect the eyes from the sun. Make sure your eyeglasses block or absorb 99 to 100 per cent of UV rays.
Scrub and Exfoliate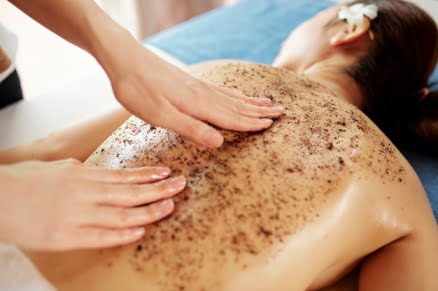 Regular scrubbing your face & body will open your closed pores and removes impurities from the skin. Scrubbing help cleanse the face and removes tan, dirt, oil and sweat. Scrubbing & exfoliating your skin make it glow & healthy it also prevent your skin from sun damage.
Cucumber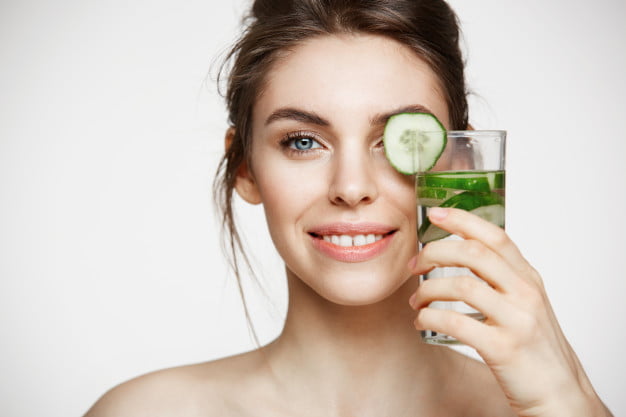 To protect sunburn, take a fresh, refrigerate cucumber and grind the cucumber, make paste & apply it on the face. It helps in redness of the skin and does not itch. Mixing cucumber juice with honey and apply it to the affected area provides relief. It causes constriction in the skin and corrects the damaged tissue there.
Aloe Vera Gel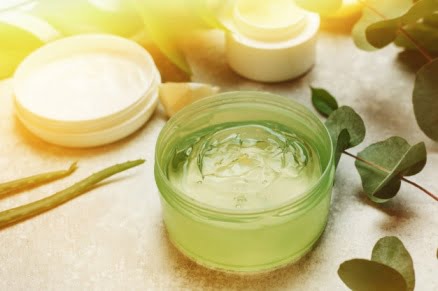 Aloe vera has anti-inflammatory and skin cooling properties. It is an excellent remedy for sunburn skin. Applying aloe vera creates a protective layer on the skin surface. As it helps maintain moisturization. Aloe vera is enriched, with antioxidants and minerals that provide rapid benefits.
Apple Cider Vinegar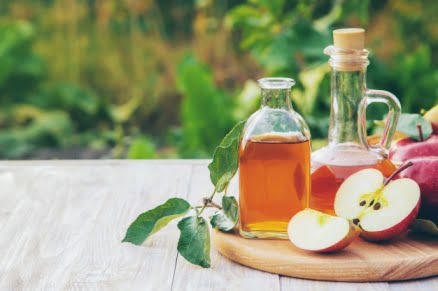 When apple cider vinegar, is applied to the skin, it acts as an estrogen and reduces the size of the skin follicles and treats the skin. Take half a cup of apple cider vinegar and add half a cup of water to it. Mix both ingredients well and apply this mixture on the skin. Then wait for some time and then wash it with water.
Treatment of sunburn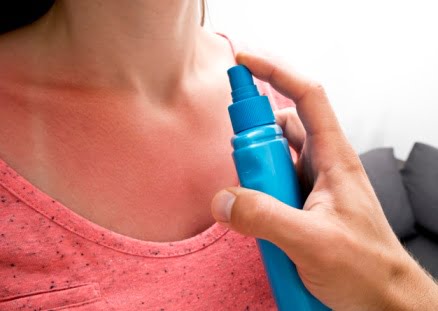 Once your skin is burnt & damaged by sunlight, then you cannot do much for the damage done to your skin but, you can reduce the pain and discomfort due to the following ways:
Take painkillers on doctors advice. It can help control pain and inflammation, especially if you take it immediately after sun exposure.
Try to cool the skin. Soak a towel in tap water and then squeeze and place it on the affected skin or take a bath with cold water.
Use aloe vera lotion or gel as a moisturizer.
Treat the skin that has been peeled & burnt gently. Moisturize when your skin peels off due to sunburn.
Avoid going out in the sun to protect the burned skin.
Apply ice to cool down the burning sensation.
This article is meant for an informational purpose, not for medicational advice. Tell us if this blog How To Protect Your Fair Skin From Sun Damage is helpful or not, you can give suggestions by commenting below. Also, share this share it with your friends on Social media.