How To Apply Eyeliner Perfectly For Beginners
Eyeliner is the most important part of women's makeup, which they use almost every day. While working in the office or going out for wedding-parties. Whether you do any makeup or not, the eyeliner always gives a touch-up to the eyes. But many times, it happens that even after applying the liner, the results you get are not perfect, maybe you are a beginner. Most of the women & girls do not know how to apply eyeliner perfectly for beginners.
How To Apply Eyeliner Perfectly
Well, if you are going to apply eyeliner for the first time, and you don't know how to apply eyeliner perfectly for beginners then these steps will help you a lot. In this article, we have given the style, steps, tips and many different & easy ways to apply a perfect eyeliner.
Step 1 - Clean You eye area and apply primer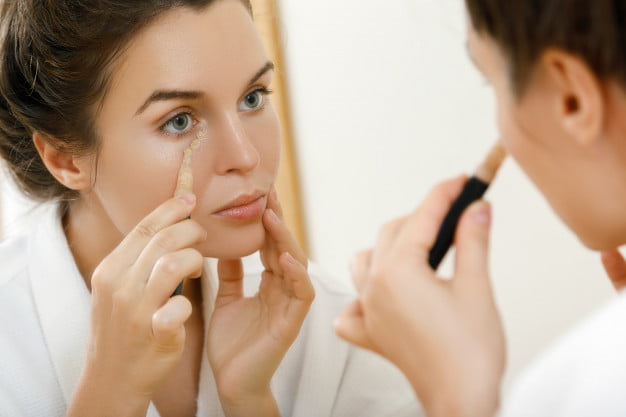 Clean your face first. After this, apply a moisturizer on the face and an eye cream around the eyes. Now apply a small amount of primer around your eyes, where you do makeup. The main function of the primer is to lubricate the skin. Lakme Absolute Under Cover Gel Face Primer is enriched with vitamin E which not only nourishes and leaves your skin soft but also locks in makeup for a long period of time.
Buy Best Face Primers: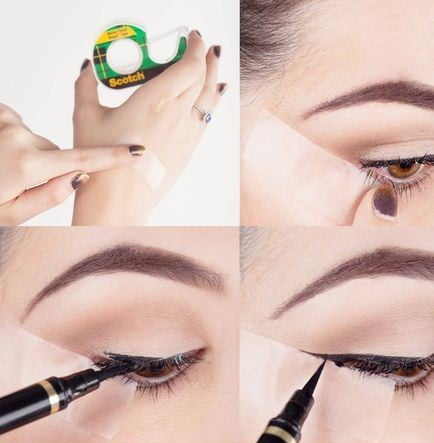 Then apply concealer under the eyelid and eyes. Blend it well and set it with a setting powder.
Step-2 Use a brush to apply eyeliner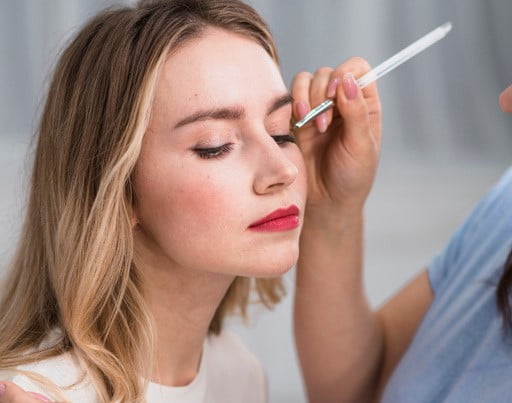 Instead of directly applying eyeliner, You can either use a brush to apply eyeliner. It happens a lot when you are new to this while applying liquid liners make people's hands tremble a lot. Therefore, you should place your elbows on a table and hands on the cheeks while applying eyeliner.
First, dip the brush in the liner and hold it in the angle of your eye. If you are not even used to using a brush, you can do it with eyeliner shaper or a normal tape. Buy Maybelline New York Lasting Drama Gel Eyeliner if you are beginner, as it comes with a brush which will make easier for you to apply liner. This is a new and improved formula that glides smoothly without creasing Creamy texture dries up quickly.
Buy eyeliners for beginners here:
| | |
| --- | --- |
| Maybelline New York Lasting Drama Gel Eyeliner | Buy Now |
| Lotus Herbals Opulence Botanical Eye Liner | Buy Now |
Step-3 Mark the dots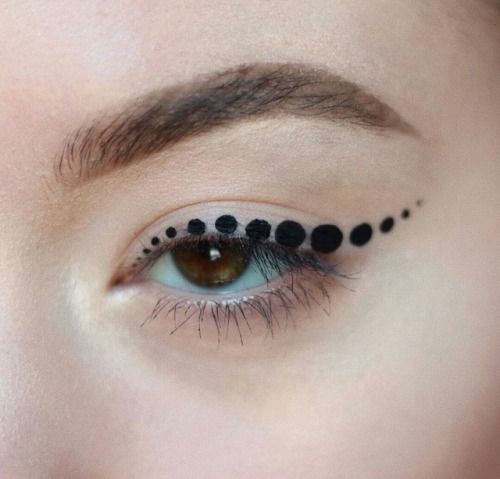 Now draw a straight line from the inside of the eye to the outside, above your lashes. But it can be difficult to draw a straight line for the first time liner. So make small dots with few distances and start applying eyeliner, keeping an uneven gap in place of the upper lashline. Follow the same method for another eye.
Now make small strokes to add the dots that you had made in place of the lashline. If you feel that the gap between the dots you created is visible, draw a thin line near the edge and fill these gaps.
Step-4 Extend and draw a complete line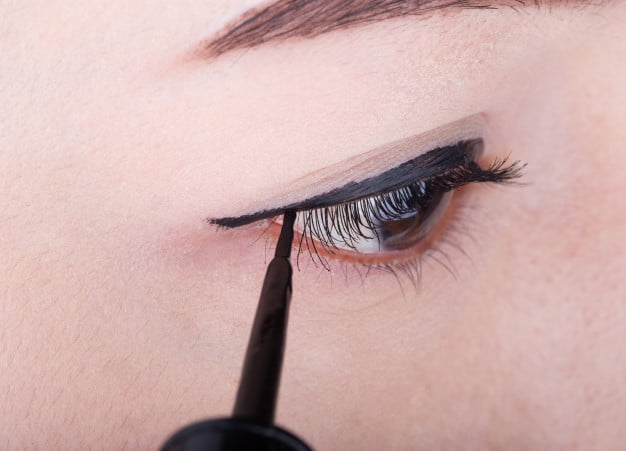 For this, use your liner to draw a small line extending upwards from your upper lash line. If you have sensitive skin then use these eyeliners for sensitive eyes, but also keep in mind that you have to draw this line on the same angle as the one above the lower lash line where the side curve is located. Apply some mascara & you are done!
Final Look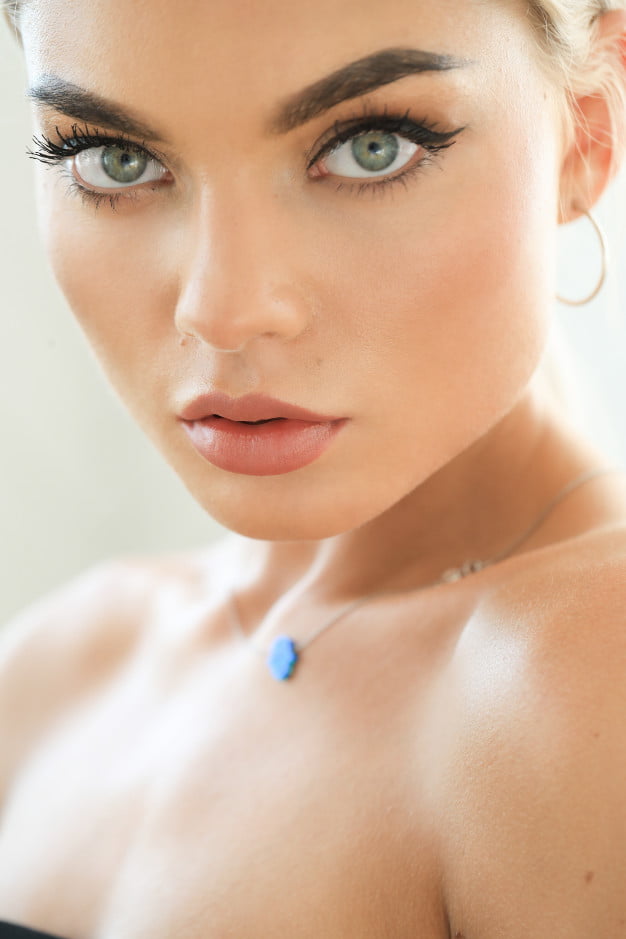 Tip*No matter what eyeliner you are using, always do a patch test before applying it. Put a little liner on your wrist to see if you are allergic to it.