Entrepreneur couple, left a settled job, Making the world's finest raw honey building jobs for locals.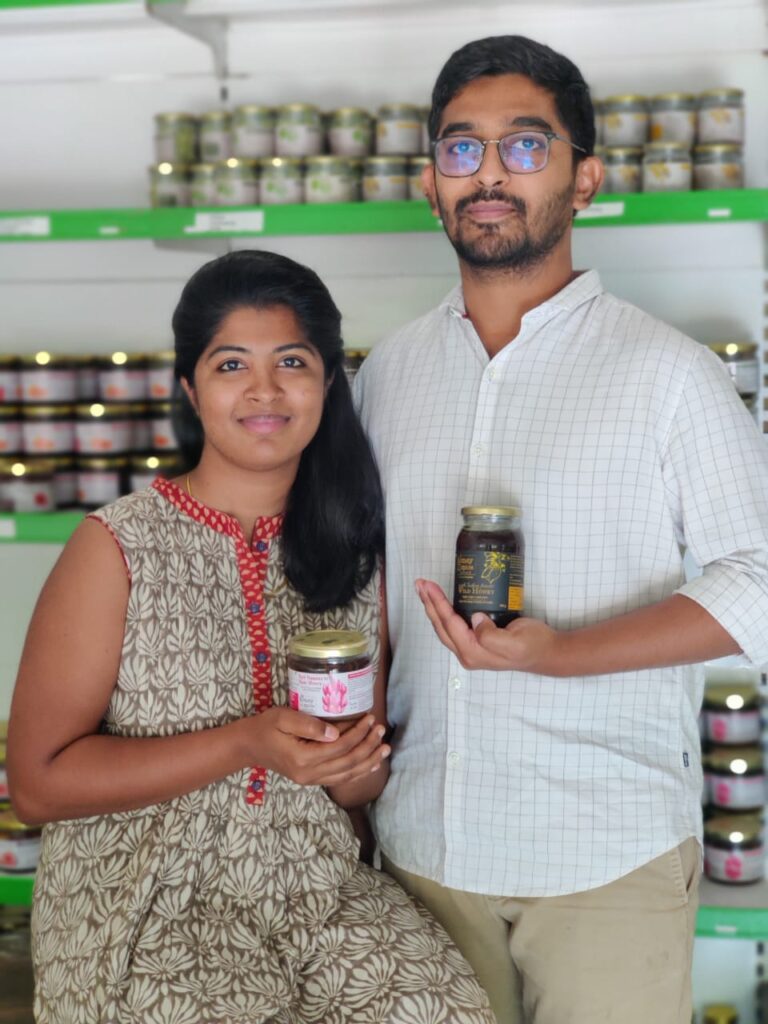 From among a plethora of inspiring stories, The Crazy Tales includes an extraordinary narrative about Honey and Spice.
This entrepreneur couple hit with an extraordinary idea during their holiday trip and the duo came up with an interesting and amazing brand Honey and Spice.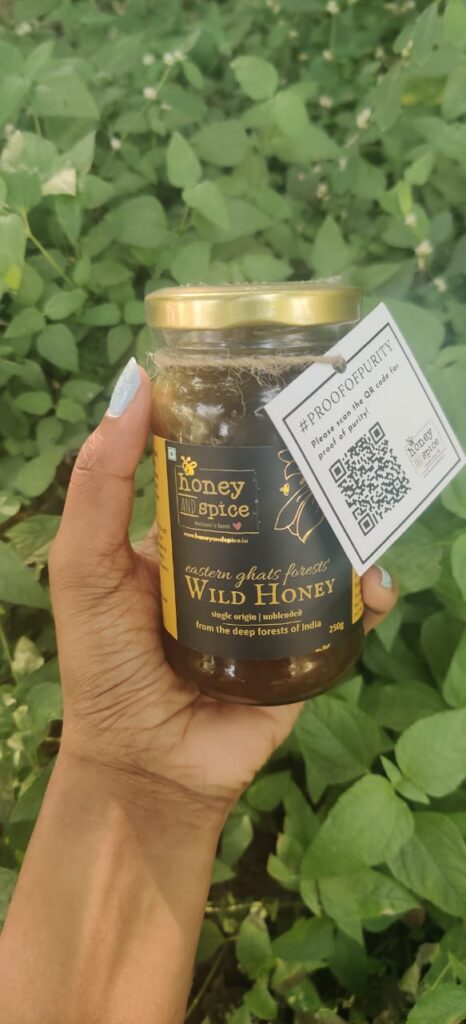 Let's look at how Ramya Sundaram and her husband Mithun Stephen created made an impact on others.
During our conversation with founders Ramya and Mithun, They told us how they build this brand and also how they are doing during this pandemic times.
Mithun narrated, I and my wife both are from Tamil Nadu, but she was born and raised in Bangalore.
I started my college doing freelance programming with multiple startups, and we're both engineers, she also worked as a freelance event planner at the college.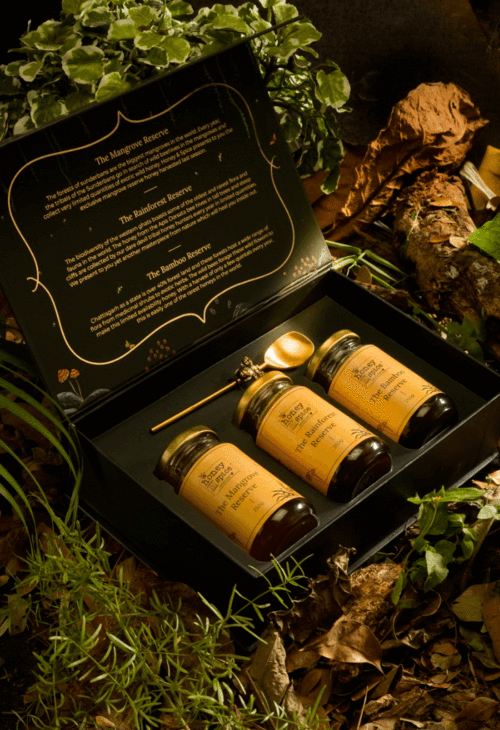 When we asked Mr Mithun, "What was the motivation behind this Brand Formation and what inspired you to do so?"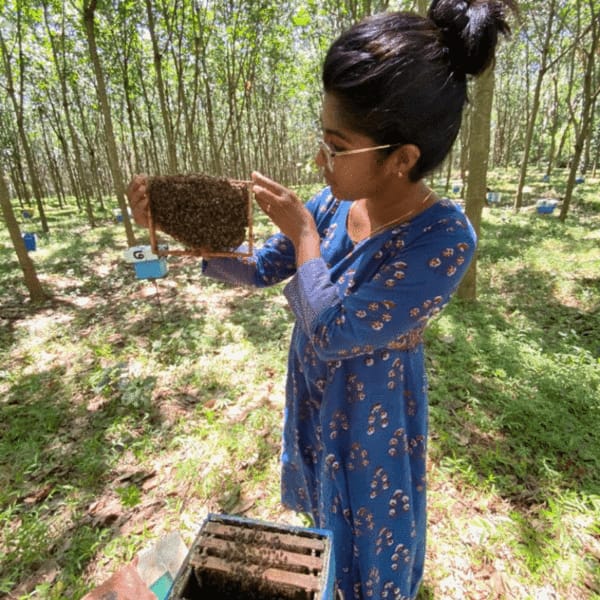 He said, In the year 2014, we went on a trip somewhere in Dandeli near Karnataka.
There we met a group of harvesters, who go into the forest to harvest honey from the forest, we tasted their honey.
We realized how this honey is different from the honey we get into the market,
Ramya and Mithun went back and did some research in this sector.
Ramya said ,We had never seen a honey field before, so we began studying about it, we also had a friend, who worked with Tamil Nadu tribes.they procured honey fields, and he assisted them in selling their honey in retail stores.
We thought of building a brand to assist tribal people.
We wanted them to get a better price for their honey, this can bring a social change
We've always wanted to establish a business.
This gave us the inspiration to do so, and it would also assist tribal people to earn a livelihood.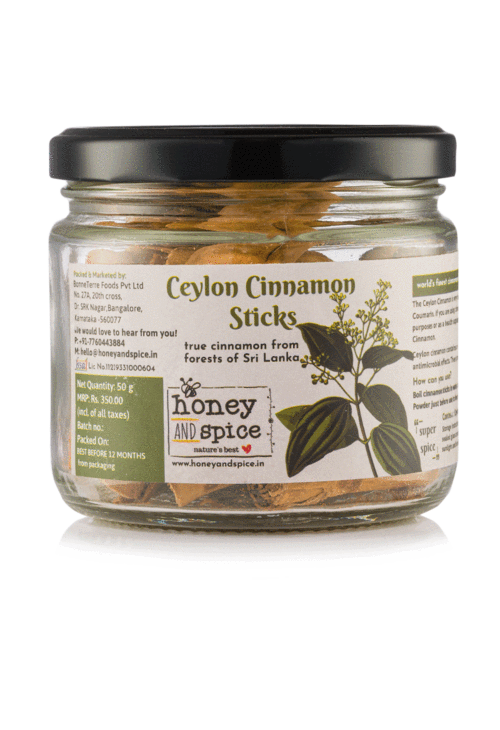 What is the difference between honey and spice and any other regular brand, we asked Mr Mithun?
What is your unique selling proposition (USP)?
Sell unprocessed honey, raw honey that is extracted from the beehive.
Honey we provide to customers stay longer because it already has its natural honey properties.
We don't add sugar, flavour, or any chemical into it,, they are natural, Which is the most significant USP.
Now we have honey from various parts of India that we sell individually.
We provide customers with unblended honey from different parts of India.
Honey and Spice provides honey straight from the source.
The variety of honey, includes Kashmir Honey, Ginger Honey, and the greatest part is that they are all distinct, and you can tell the difference when you taste them.
Apart from honey, Honey and Spice have other products too such as apple cider vinegar, shampoos, conditioners, and everything else.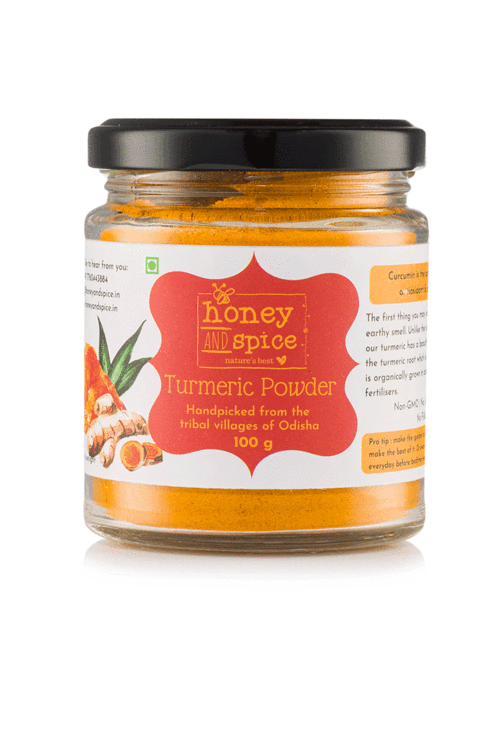 When we asked Mr Mithun, "What market are you targeting and how big are you planning to expand?" he replied,
We are targeting normal buyers and providing them knowledge about Raw honey.
Raw honey is beneficial to health and skin compared to honey that you obtain from retail stores, he added.
Many people use raw honey as a health indicator,
We are advertising on our website and on online platforms like Amazon and Flipkart, and we are now planning to create a retail shop and supermarkets.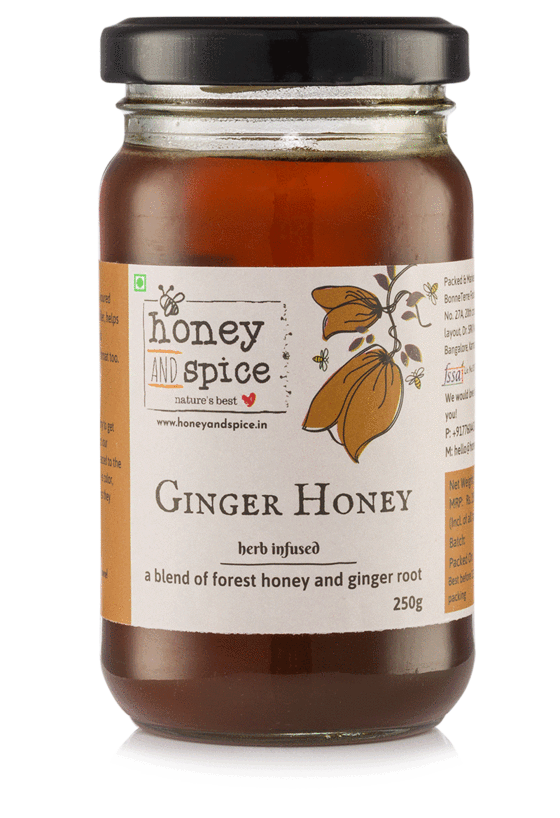 When we asked Mr. Mithun, "What will be your message to young entrepreneurs and individuals who want to create their brand?" he said.
If you really work smart, keep your hope up and most importantly, don't give up, you'll get what you want.
He added, You need to be patient and consistently put efforts, you'll get what you want.
When we asked Mr. Mithun about the entire process of creating honey.
The process is very simple, he explained.
We work with tribal communities or honey harvesters from across India.
When the harvest occurs, we procure the honey from them.
Quality check is done in Banglore,
We ensure that the honey is 100 % pure,it is sent to a German lab to check the purity. Basic ph filtering is done after that.
If you wish to order the best Honey from Honey and Spice ,order at
https://honeyandspice.in/
Call at : +91 9945869813 (FROM 10AM TO 7PM)
You can also get in touch with Honey and Spice at : [email protected]
Visit Honey and Spice : https://www.facebook.com/HoneyandSpiceIndia/
We also asked the founders about their Advice to Entrepreneurs for a sustainable business model, also working during the pandemic.
"It depends on the sort of business since not every firm can survive such a circumstance."
Founders should find some sustainable model for the future and balance out the pandemic problems which arose.
Solutions keep things going in the long term. Entrepreneurs may utilize this time to grow up their firm, as no competition exists during this time.